How We Do it (And Why You Shouldn't Listen to Us)
Words by Dalene Heck / Photography by Pete Heck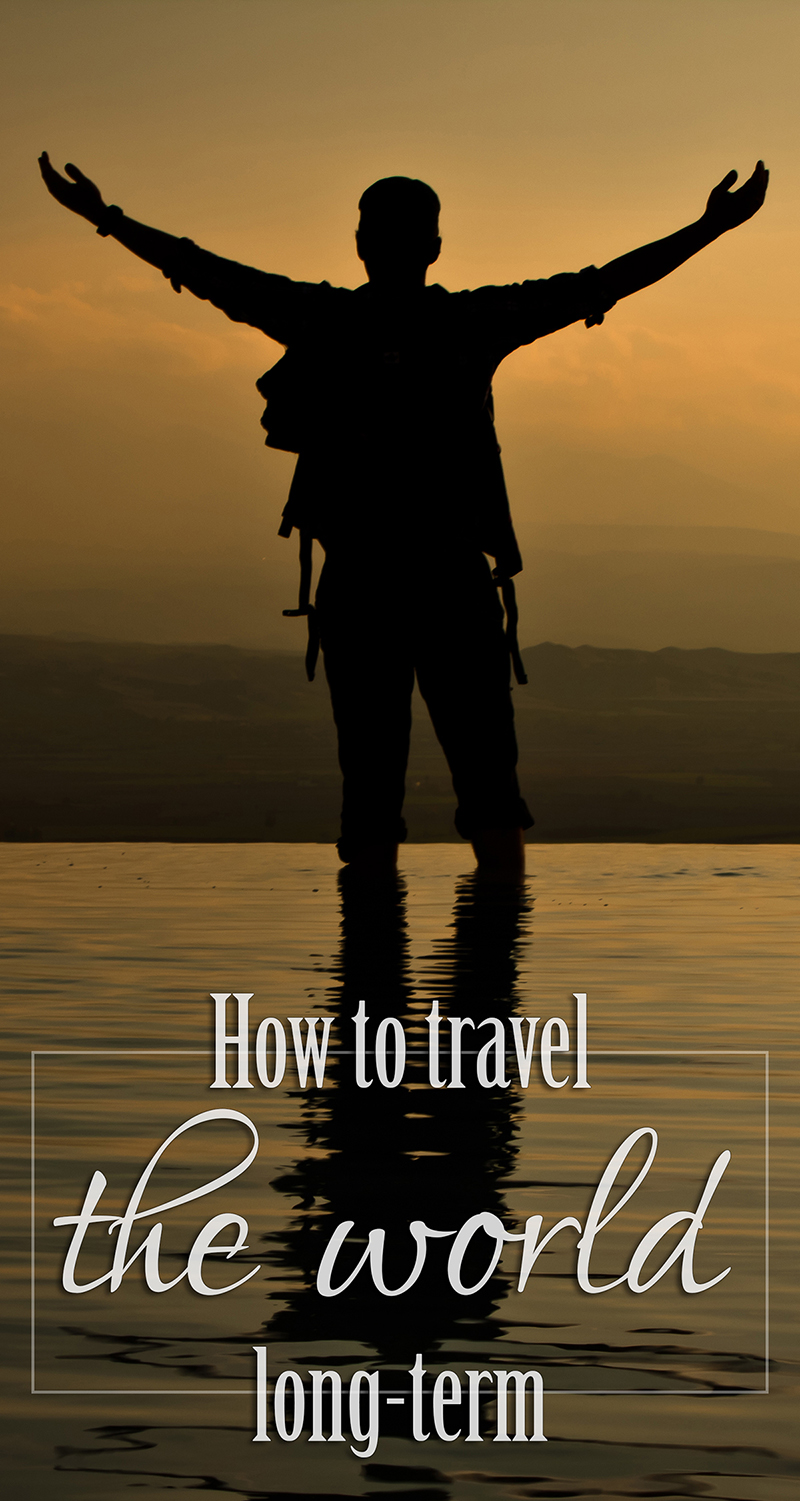 If our inbox is any indication, y'all are ready to get serious about travel.Lately it absolutely overfloweth with logistical questions about our lifestyle and how to travel long term. We are so frequently asked about how we make money, what travel insurance to buy, what we pack, how we budget, how we blog, etc. – that we finally decided to put our answers all in one place.
We love hearing from our readers and try to be as helpful as possible, but we must preface this blog post the same way we do many of our responses: you've come to the wrong place.
Because in all honesty, even though we've been traveling for many years, we're either just figured it out ourselves (the parts about making money), or we've just given up all hope of ever being good at it (budgeting and packing). There is a reason why we just tell stories and share pretty pictures and video on this site – we are not the most practical travelers. We have so few solid tips to give, in fact, that we'll give you our brief suggestions but then refer you to other bloggers who actually know what they are talking about.
So, here we go.
how we make money
This is, without a doubt, the number one question we get. People love the idea of housesitting their way around the world, but recognize that these gigs are typically unpaid, and that revenue or a stash of cash is still required to put food on the table.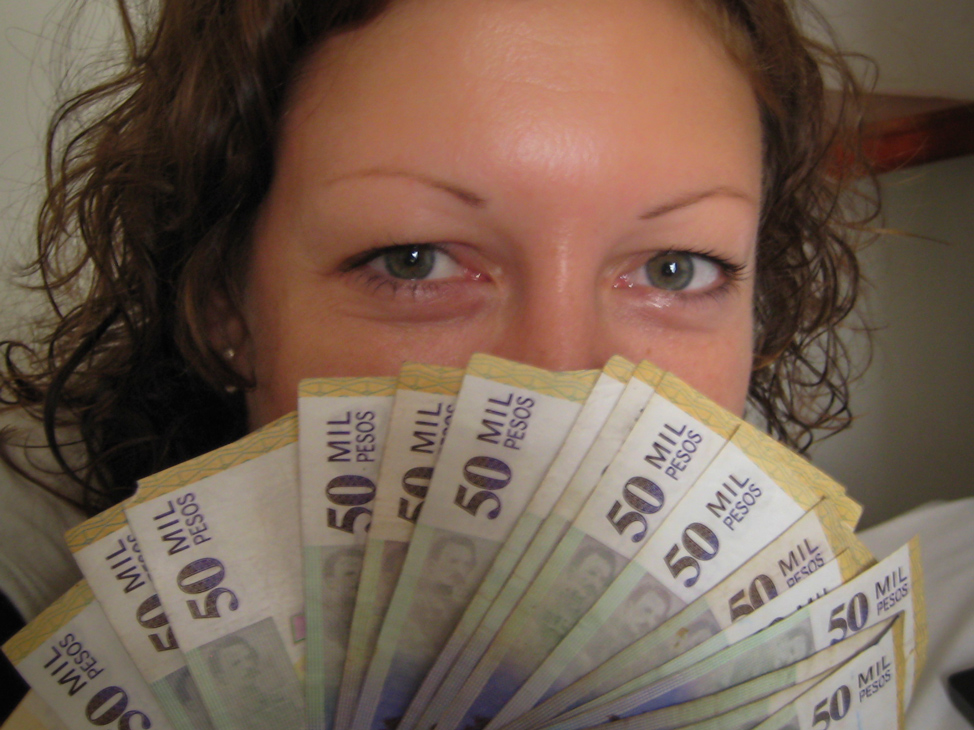 We have both. We still have savings that we can dip into if we need to, but into our fifth year, we haven't taken a dime.
Where is the money coming from? While the blog itself does make a wee bit of advertising money (and opens the door to some amazing travel adventures), it has mostly served as the platform for securing other opportunities, and in the last year we've developed many different sources of income: eBook sales, affiliate earnings, social media consulting and campaign management, freelance writing, freelance video, selling photos, new blogger training, and more. We've tried a lot of different things to find out what we like to do and what works until we finally found our way forward. By putting our business skills and to work with our new found love of travel, we've found that sweet spot that can keep us traveling for years. For almost two years now we have been helping connect brands and bloggers and managing social media marketing campaigns. Recently, we've also published a book for the industry on how to work with travel bloggers.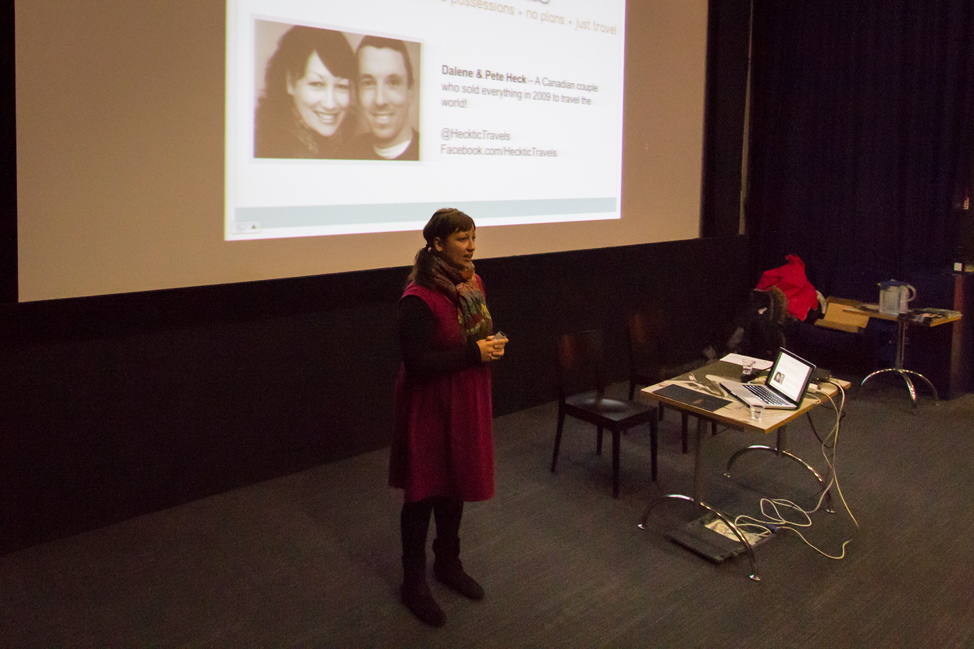 This has all been a long time in the works, and for anyone who thinks that they can start a blog and simply travel the world for free is sadly mistaken. It is not as simple as posting a few words and photos – most of us nomadic-types work very hard at a number of different things in order to make this lifestyle sustainable – and truth be told, most of the best opportunities for income do not come from blogging alone. We spend far more time stuck behind a laptop than we do exploring these days – the big differences compared to our previous lives being that we are working for ourselves and can do it from anywhere in the world. We like that.
Although a few people have bravely left home with few dollars and managed, we are not those people. If it wasn't for our savings we wouldn't have gotten this far, and if it wasn't for our hard work to develop various revenue streams, we wouldn't go much farther. There is no magic formula for how to make this lifestyle sustainable – the opportunities will vary as much as individual skill sets do – the key is to find something you like to do and work hard to turn it into a viable location-independent business.
how we budget
The short answer is that we don't, out of pure laziness. We are frugal, without question (and housesitting helps us a lot with that), but we don't keep ourselves to a strict budget nor do we track our expenses.
Should we? Probably. And if we did, we would use this: the "Trail Wallet" by our friends at Never Ending Voyage. Track by month, track by trip, convert currencies right there – everything you could want in an expense tracking application is there. (Or, so the many, many satisfied users say. We should probably become one of those.)
Budgeting for the long-term is a tricky business. Thankfully, there are people out there who keep track of such things! This wonderfully comprehensive guest post on how to create a long term travel budget is an excellent start.
Wondering about what you should budget based on where you are going? Among other great tips, Legal Nomads' World Travel Resources page rounds-up plenty of general and location-based budgeting posts from other bloggers.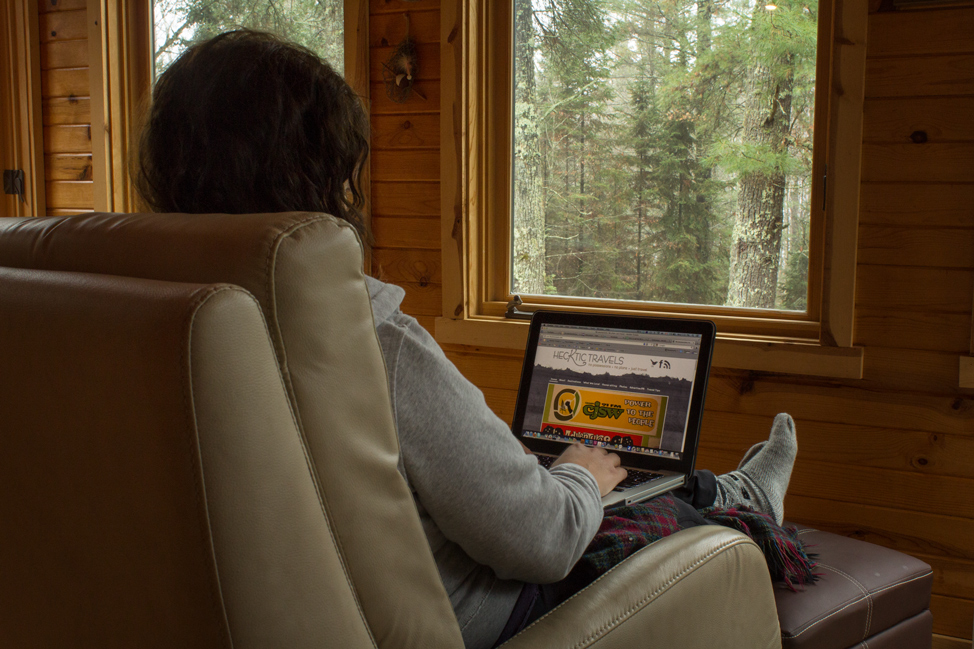 how we pack
Ha ha!
Ha.
Oh boy, if you could see the state of our bags, you would not ask us this question. How we manage to stuff the crap we do into the two bags we each have is beyond me. Within minutes of setting them down in a new location, they naturally explode into a giant unorganized mess.
Without embarrassing ourselves by disclosing the exact contents that we haul around the world with us (and because we are kinda scared to reach into the deep corners of our bags), we have each decided to just give one packing strategy that we actually think is quite good. Because, in reality, we each have only one good strategy.
Dalene – The essential cotton dress(es). Many nomads are sun chasers – hopping around to new destinations when they serve up their warm weather. We are not those nomads, in 2013 (for example), we bounced around relentlessly – from a Wisconsin winter to tropical Guatemala then Finland in February, and from a scorching summer in Poland to near the Arctic Circle. The only way I can make this work and keep my wardrobe to a reasonable size is with short sleeved cotton dresses – in cold weather I can layer them with leggings and a long sleeve shirt, and in warmth wear them freely. I see no other logical way.
Pete – Compressible air tight packing bags help me get the most room out of my backpack. They are great if I need to only pack a carry-on for a day trip and give me lots of space opposed to the clothes just being packed on their own. Plus they're waterproof so when my bag sat in the rain in the London airport my clothes stayed dry.

There are so many other fantastic resources out there to advise on packing for long-term travelers, here are just a few:
We've long given up on the dream of being able to fit everything in what can be carried to our airplane seat. But that doesn't mean you should! We've got the best tips for traveling carry-on only (as told by someone else, of course).
HerPackingList.com has oodles of posts reviewing different products, packing strategies, etc. (HisPackingList.com exists too, but is not as thorough yet.)
Nora has been at this nomadic gig for a long time, and so her packing list is one of perfection!
I love these tips from our friend Gigi on how to stay fashionable while living out of a bag.
Erin and Simon from Never Ending Voyage are a wealth of information on their lives as nomads, and their packing list is no exception.
Janice, aka Solo Traveler, has some great basic advice on packing with the bare minimum in mind.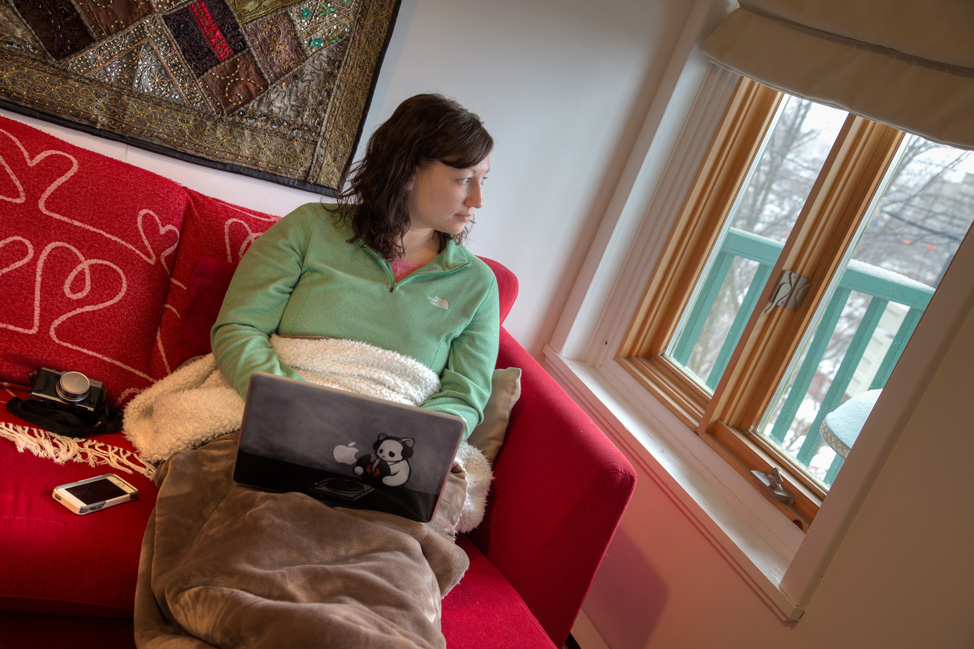 how we blog
We have been getting more frequent requests for blog "coaching" from newbies who are about to set out on their world journey and others who are just bursting with stories to tell.
I can tell you definitively that our blogging journey has been one of intense trial-and-error, and yes, we have many tips to give. But rather than reinvent the wheel and develop our own resources on it to share, we are instead going to point you to the very valuable Travel Blog Success platform. Not only will you begin with a well-crafted course that starts from the ground up, but you will have access to a variety of forums (their private Facebook page alone is worth the investment as it contains many of the top bloggers in the world offering their advice), webinars, and more.
what we do for travel insurance
Being from Canada has huge perks, one of them being the health insurance. Even better is that we are from Alberta, where premiums are absolutely zero, and their policy allows us freedom to travel. As long as we check in at home every couple of years (which we do), we can have that policy run in the background with some extra travel insurance on top.
We use Travel Cuts "Bon Voyage" travel insurance. Because they only insure travelers under 50 years of age, the premiums are kept very low (we've never found better rates). Plus, we can buy policies that last up to eighteen months which is perfect given that we are often out of Canada for longer than one year at a time.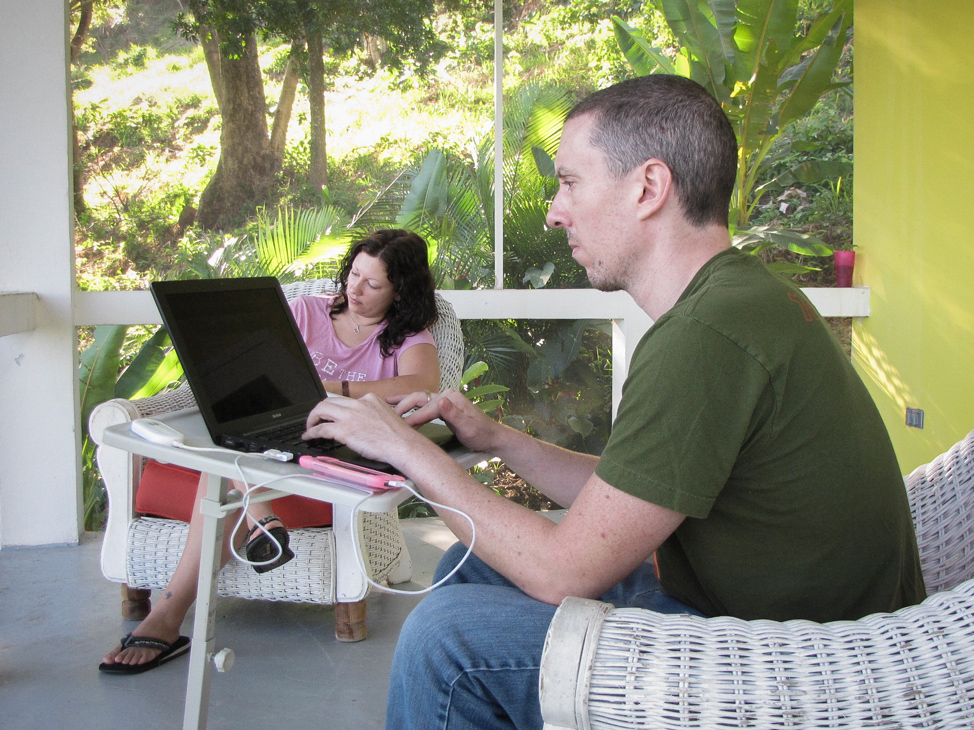 other helpful stuff that you should read
If you are serious about wanting to make a life of travel, there are several other resources well worth your time:
The eBook "How to Live a Life of Travel" by Wandering Earl is the best all-encompassing resource out there. Read our review of it here.
Jodi from Legal Nomads has many resource pages on her site for living a life of travel, but this one in particular is useful for those who want to make their living from the road.
Don't just take it from us (really), in this very informative post, fifteen travel bloggers reveal how they have made their vagabonding ways work for them.
The Professional Hobo offers oodles of resources on how to travel in a financially sustainable way.Start here, and be sure to sign up for her newsletter for ongoing tips.
Also check out this complete guide on "How To Travel The World On Any Budget". It dismantles the money myth and gives you the tools you need to make world travel a reality – on your budget.
Anything we're missing? (I'm sure there is, like I said, we ain't good at this.) Please leave us your questions and/or other resource links below so we continue to update this post and make it more helpful for readers (and, errrr, us.)
Please note that some links in this post are affiliate links. While it comes at no increased cost to you, we are rewarded with a small commission on your purchase. We firmly stand by every product that we promote.