Climbing The Cotton Castle of Pamukkale
Words by Dalene Heck / Photography by Pete Heck
At first glance, I let out a heavy sigh.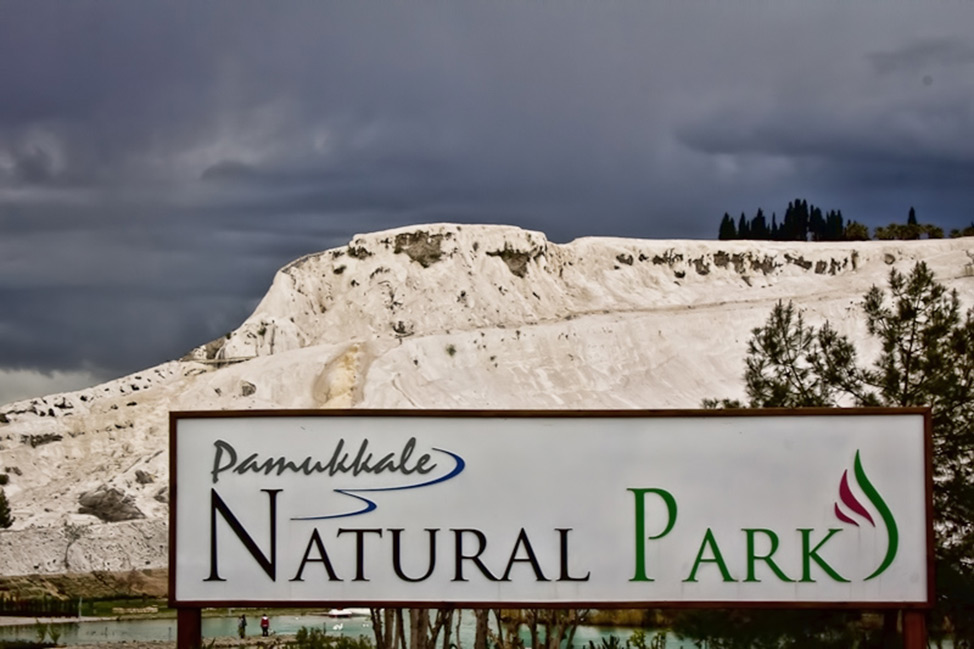 This was it? After a long day of driving in Turkey to reach the park, all I could see ahead was what appeared to be a dirty toboggan hill on a warm April day – when the inviting whiteness of winter snow becomes smeared with soil that has finally been exposed by the hot spring sun.
Pair this with harassing vendors peppering us with offers from either side – 8 postcards for 2 lira! A guided tour of the ruins! Our first impression of the famed Pamukkale was not one of excitement and enthusiasm, but of skepticism and a little disappointment.
what a difference a few steps can make.
Just past the entrance and at the foot of the long, white path to the top, that which wasn't visible from ground level finally came into view and induced the awe we had been waiting for.
Pamukkale (which means "cotton castle" in Turkish) is a series of terraces (called "travertines") created by highly concentrated limestone deposits from 17 hot water springs in the area. Since 200 B.C., people have flocked to the area believing the pools to have healing properties.
It is best described as numerous infinity pools that drop off to magnificent views of the town below.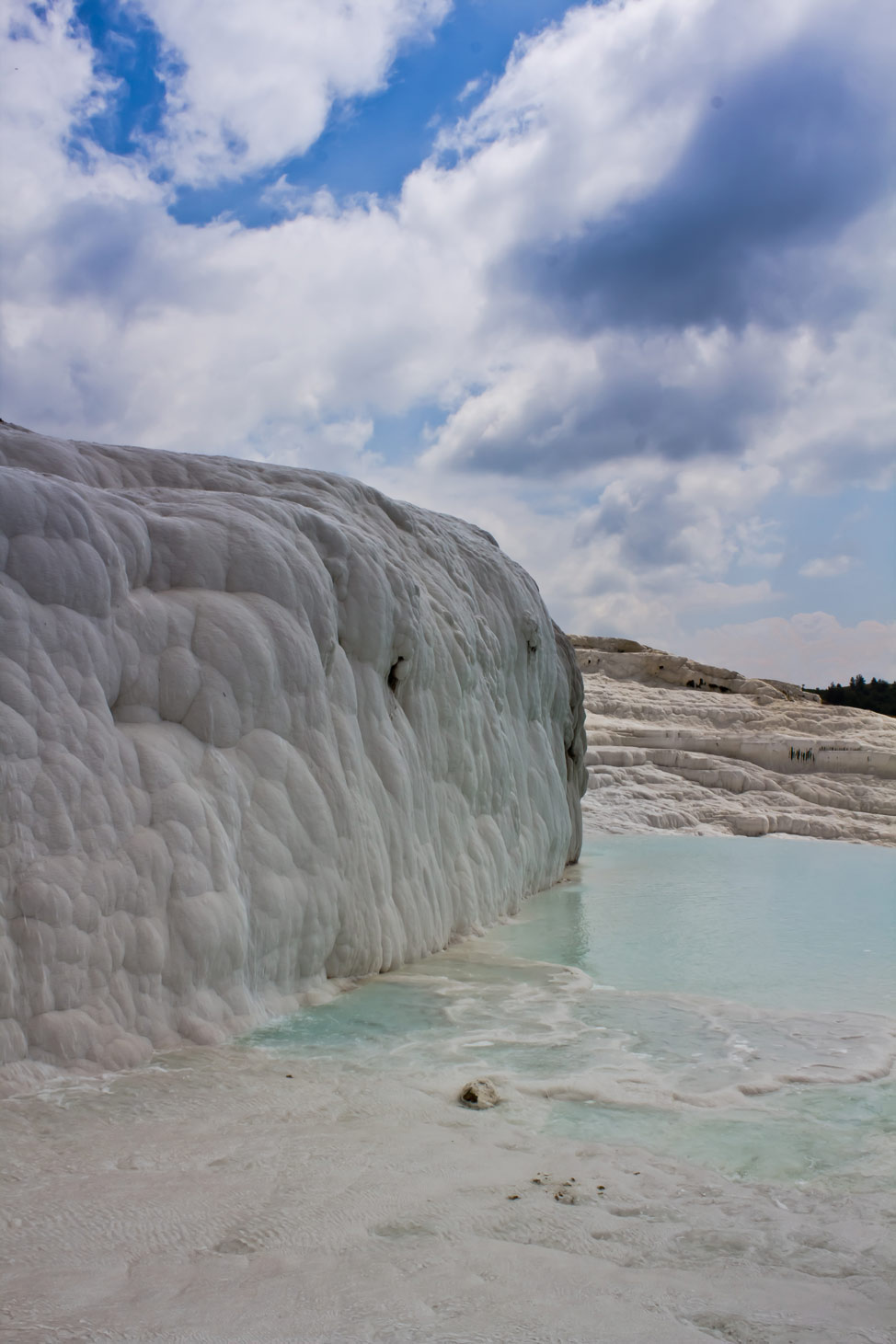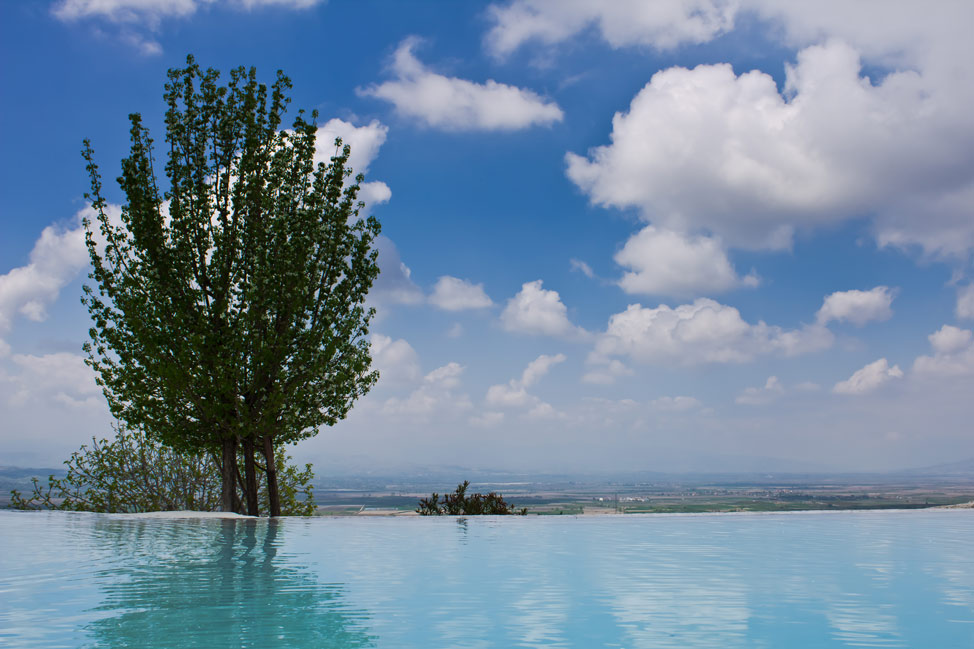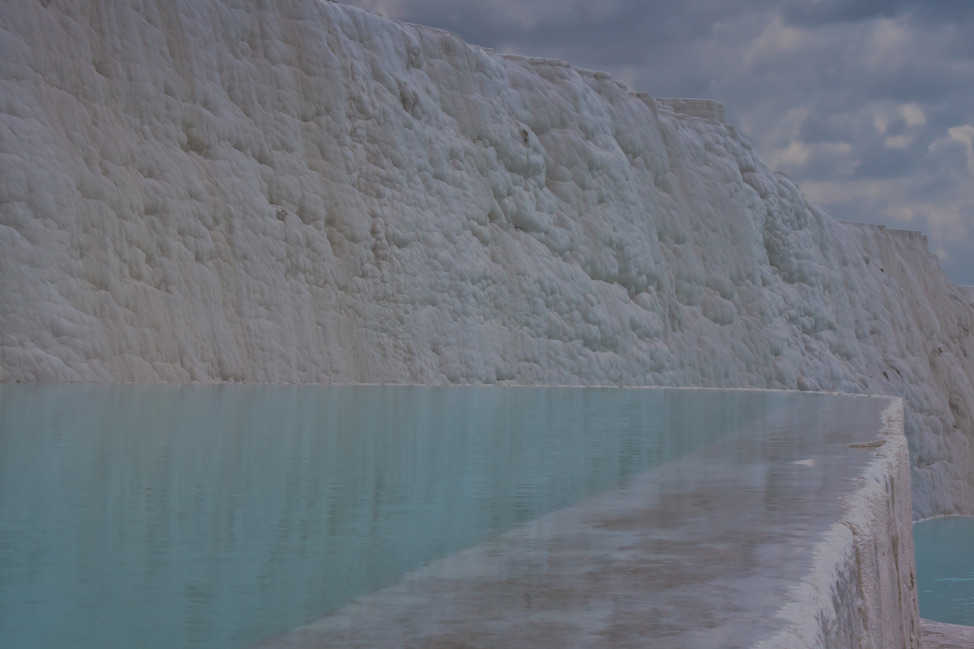 The walk to the top of the hill could easily be done inside of an hour. But with our constant stop for photos, and succumbing to our childlike instincts to just play on our way up, it took us much longer.
Shoes are not allowed when walking through the travertines to prevent damage. The surface was much smoother then expected and we took every opportunity to feel the soft sand squish through our toes and massage our soles. The water got warmer the closer we got to the top.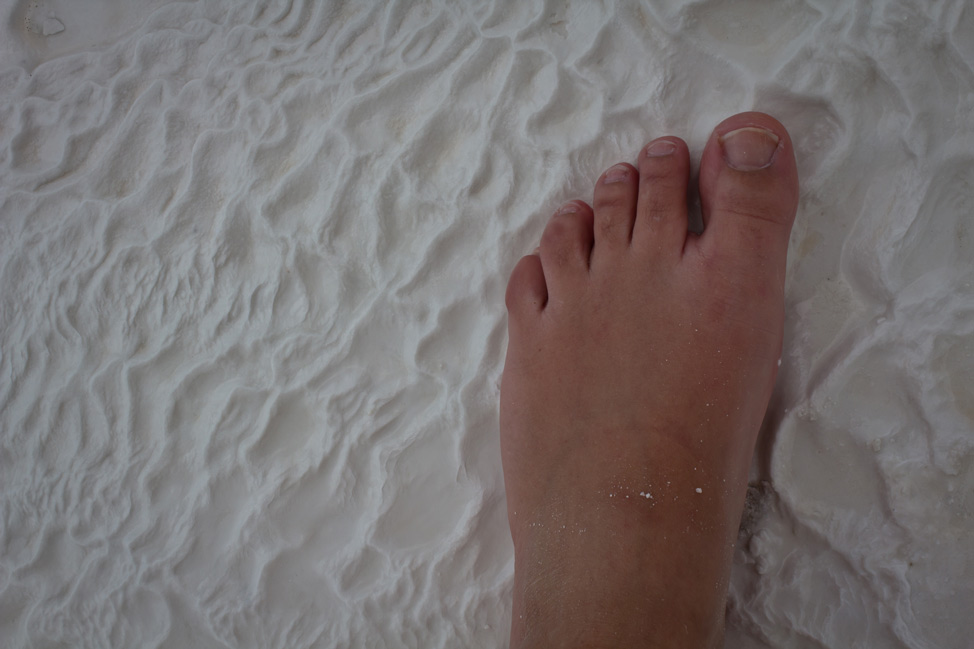 There are some unfortunate remnants of abuse on the travertines – hotels were allowed on top and tourists ran vehicles up and down the side until just a couple decades ago. Some spots are stained from this unnatural activity, and the hope now is that over time the sun will bleach it back to it's stark white glory.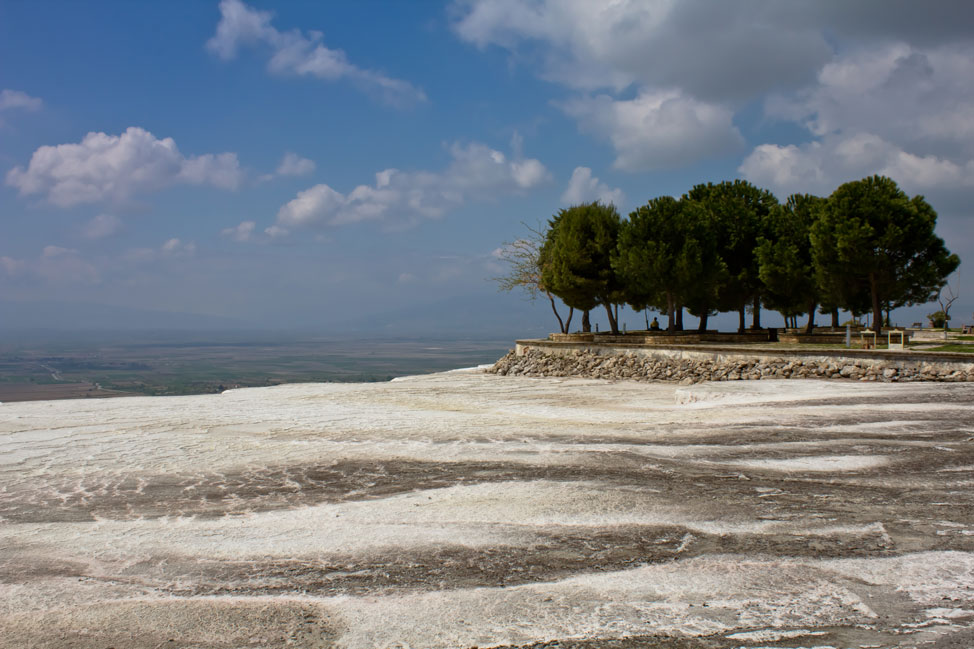 We lingered at the top for several hours, waiting for the prime photography golden hour and then sunset.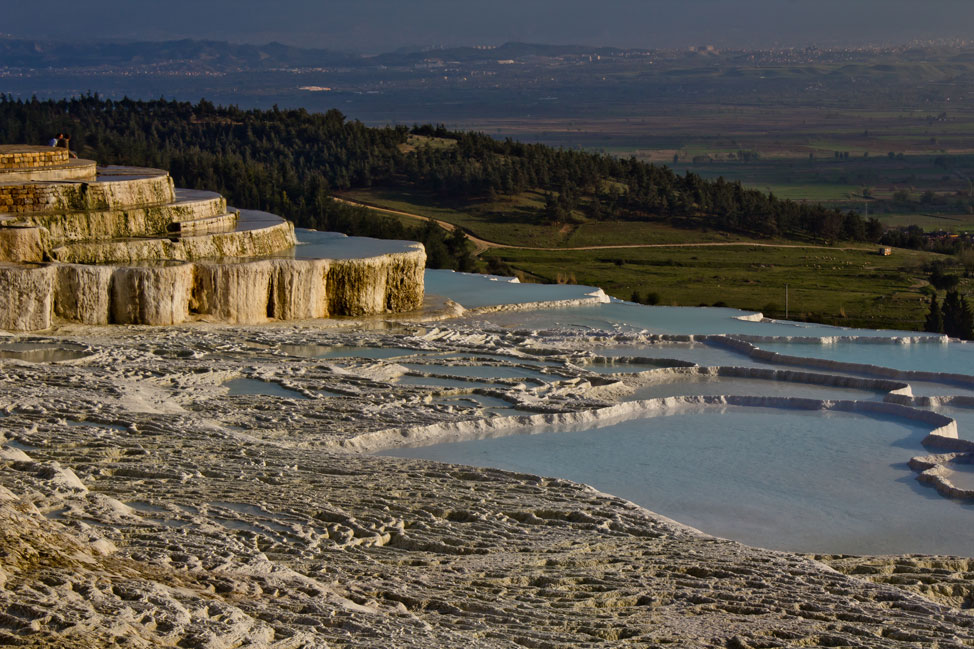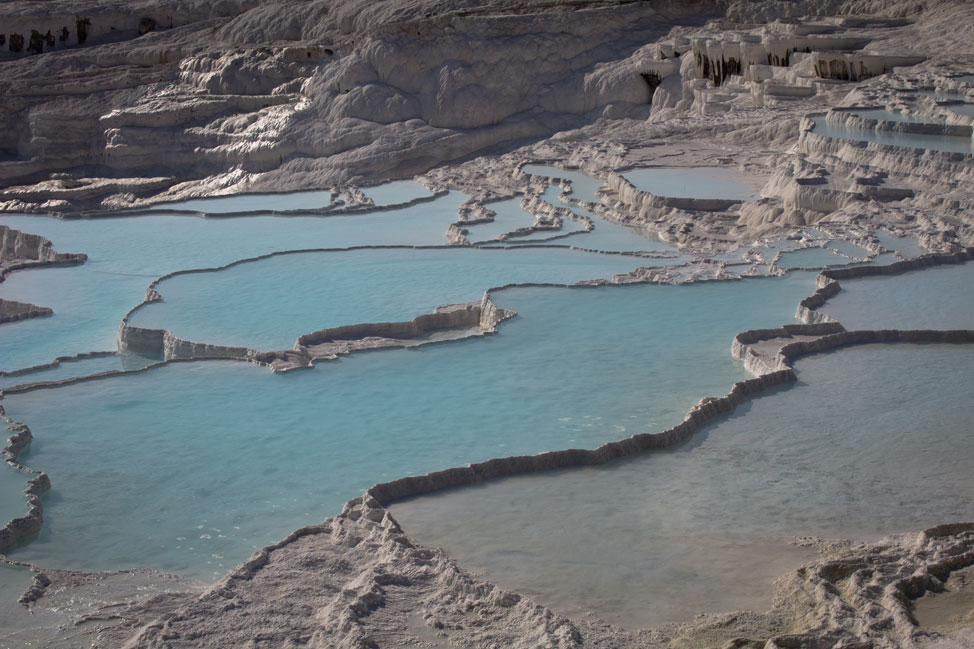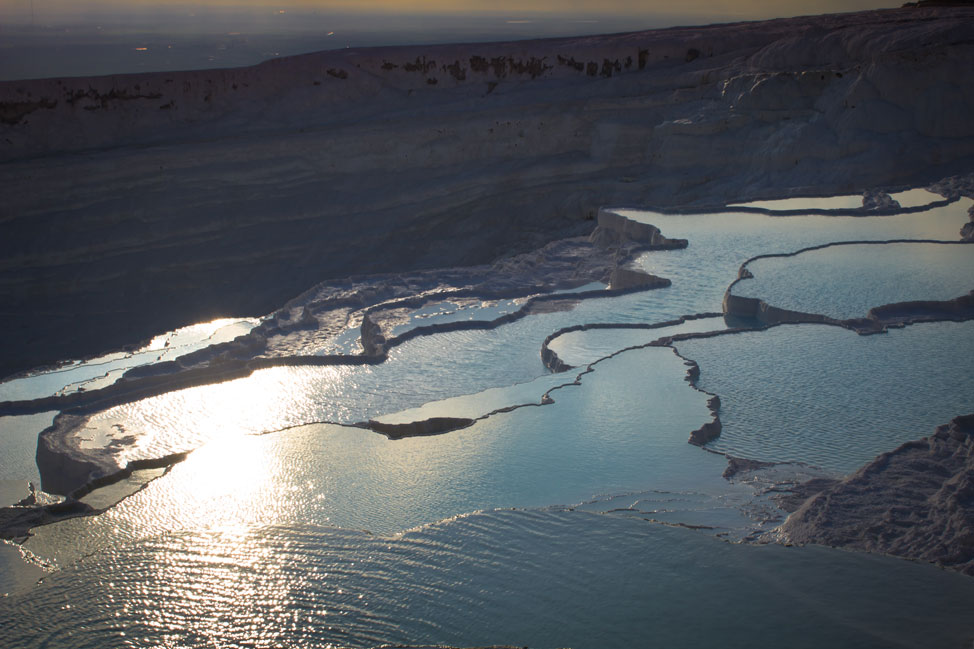 We took just as much time going down as we did going up, the changing levels of sunlight making the blues that much more dramatic.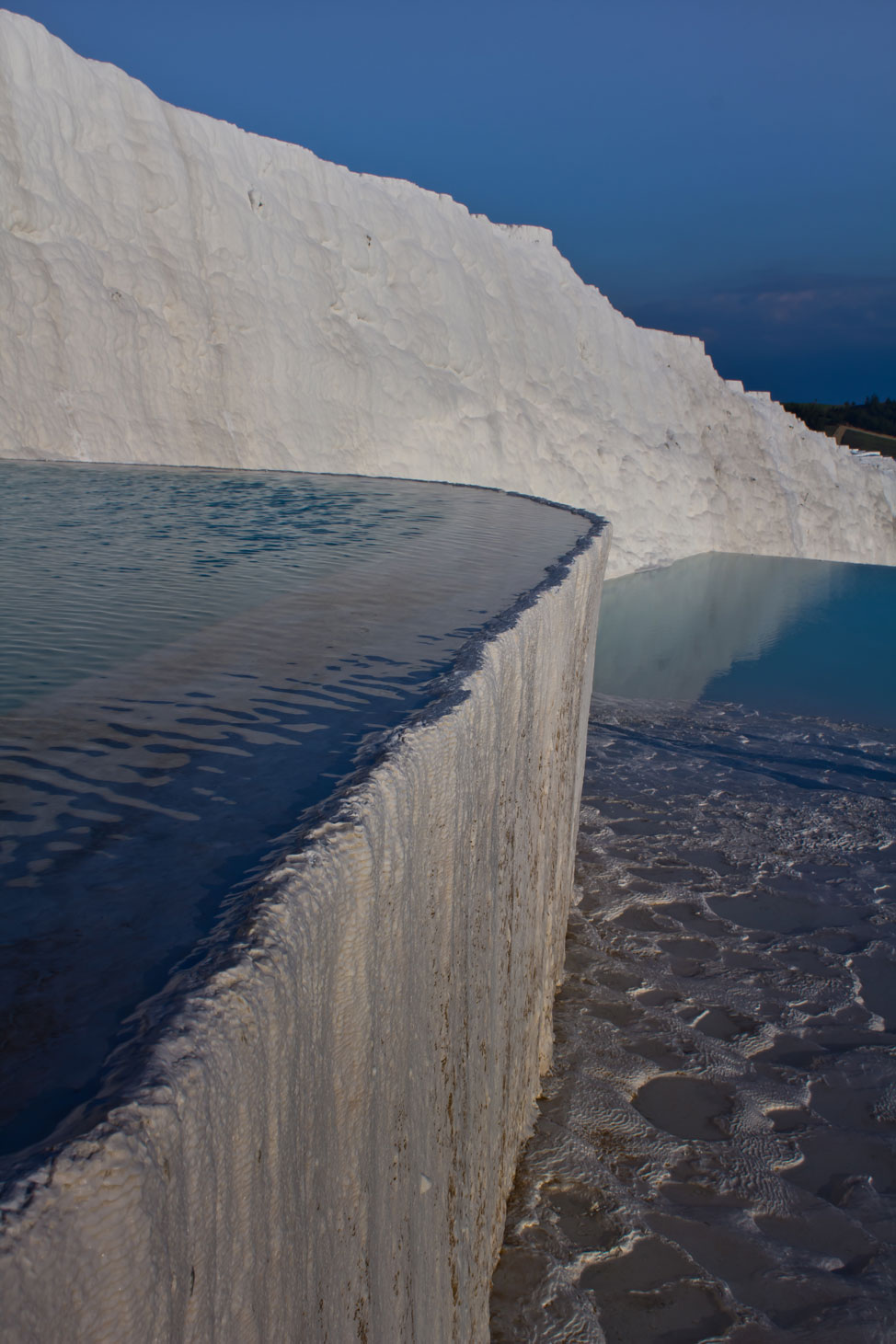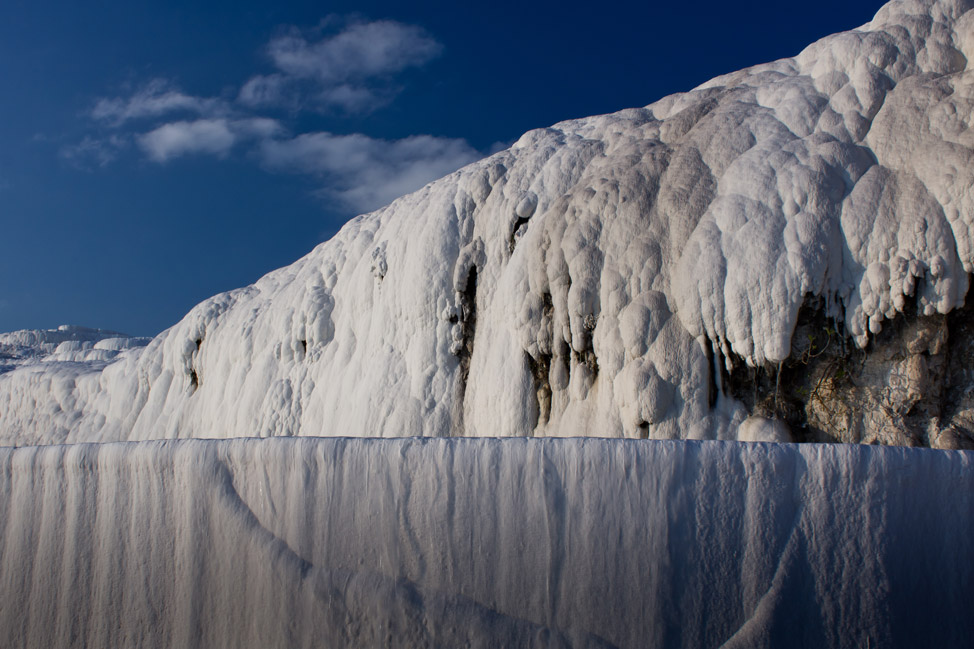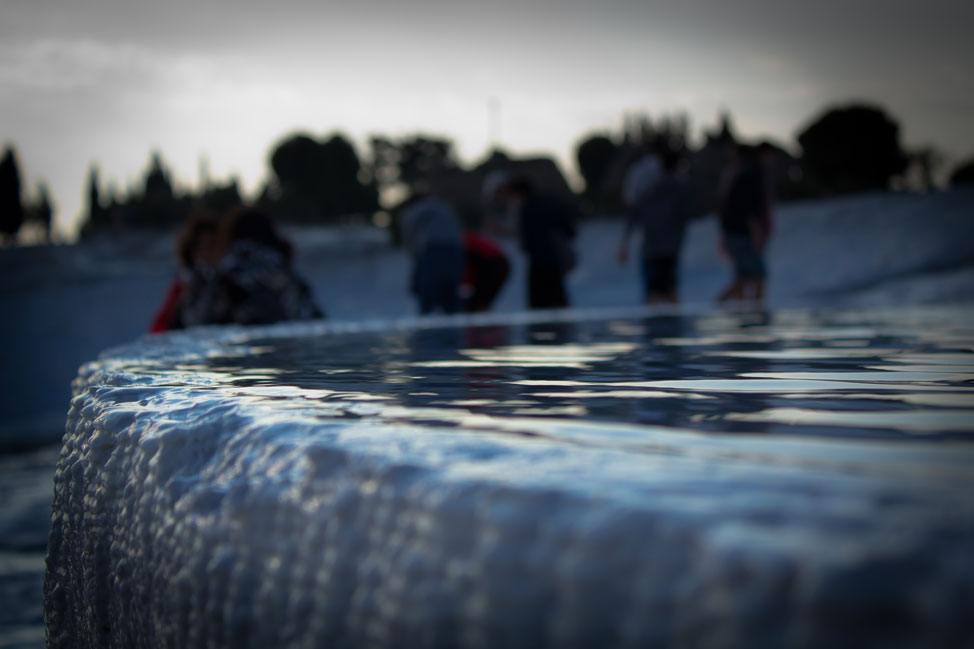 Paradise…found? Quite possibly.