In the spirit of giving 'second chances', I decided to face a familiar fear.
The Castellana caves in southern Italy gave me a pretty intense scare. The passages were cramped and dark, the whispers from our small group were muffled around sharp corners and echoed around others. Thoughts of suffocating in enclosed spaces and being spooked by creepy crawlers dominated me the entire time. I counted down the minutes until we were finally led out by our guide.
Damn you Indiana Jones, Arachnaphobia and Lord of the Rings. You instilled a deep fear in me that resulted in the onset of heart palpitations, perspiration, and a bruise on Pete's squished hand. All just from a little hike underground.
Why then, pray tell, would I subject myself to this again?
In the name of exploration. To overcome my fears. (And because our good friends David and Vesna wanted to take us there!)
Turns out, the second time wasn't so bad. The Postojna Caves in Slovenia have over 20 kilometres of underground tunnels, and are the top tourist site in the country.
'Top-tourist-site-in-the-country' means it is built for mass consumption. They don't want crazy ladies with deep-seeded fears to be screaming and ruining everyone's good time. The best way to prevent that: make it feel like an amusement park.
As soon as the train accelerated to take us deep into the caves, kids began cheering. The tiny engine whipped us around corners and sped through massive, well-lit rooms. And as we passed through one that was illuminated with large crystal chandeliers, I knew there was nothing to be afraid of.
(Or, at the very least, I was too ashamed to admit it at that point).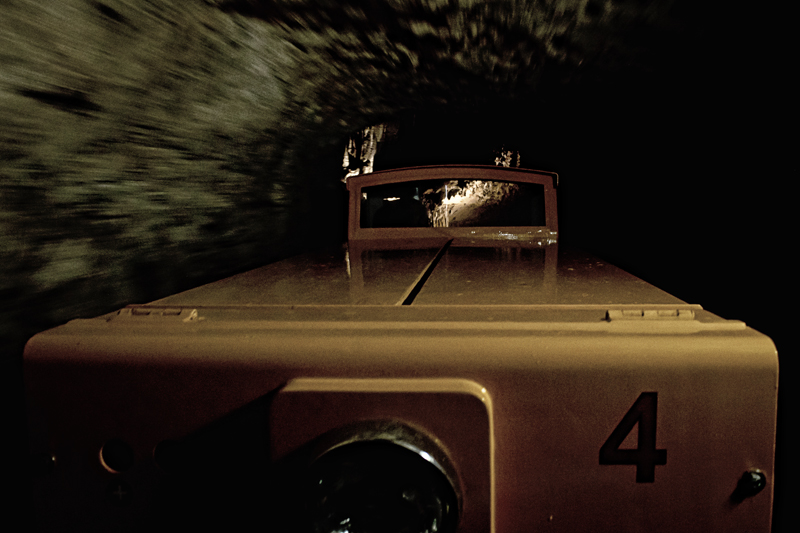 The chandeliers were the clincher. Hard to be afraid of a tastefully decorated cave!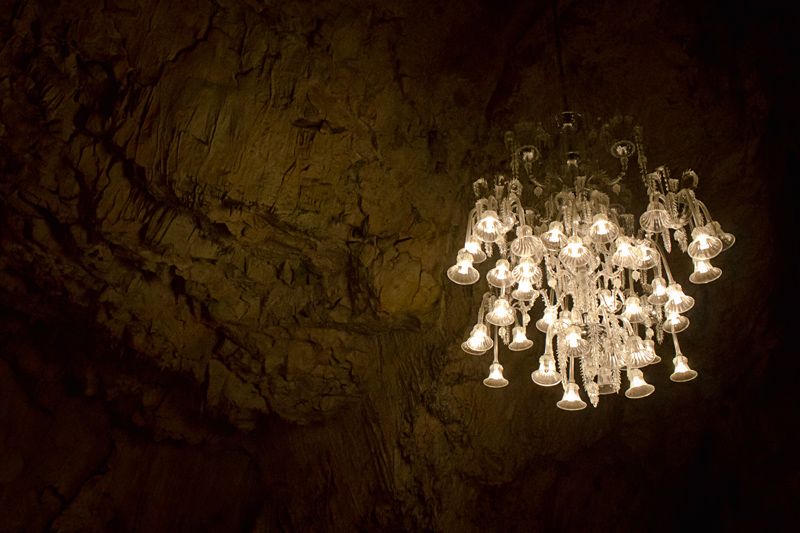 Or a formation that looks like a delicious ice cream cone.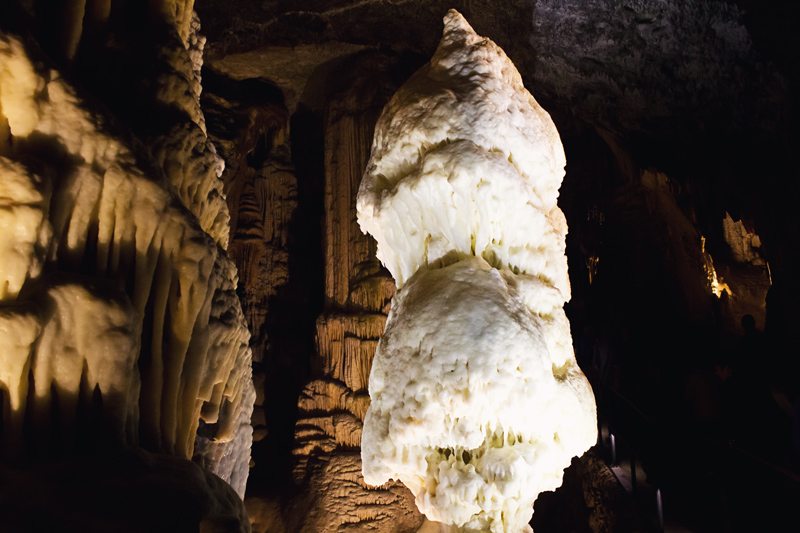 And there was even an appropriately named 'Spaghetti Room'!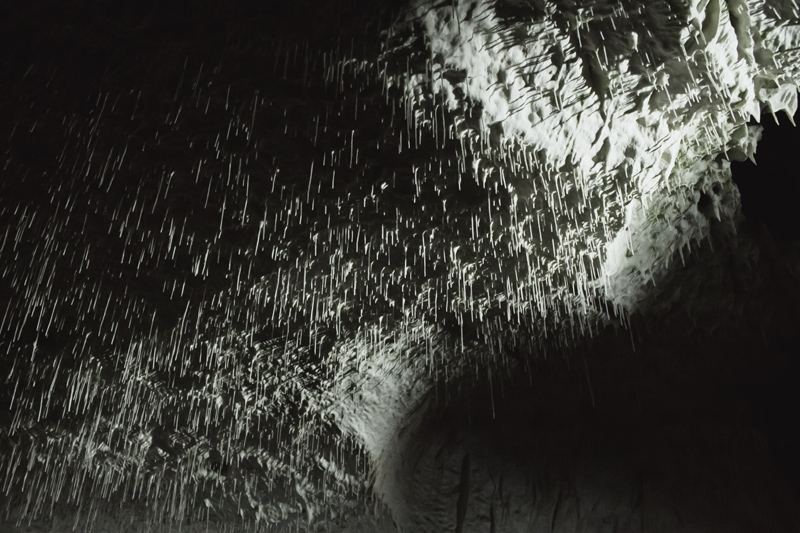 After having shed my fear, I began to appreciate the caves for the miracle of nature that they are. Formed by tiny drops of water over millions of years, the variations in size and shape of the structures are dramatic and fascinating.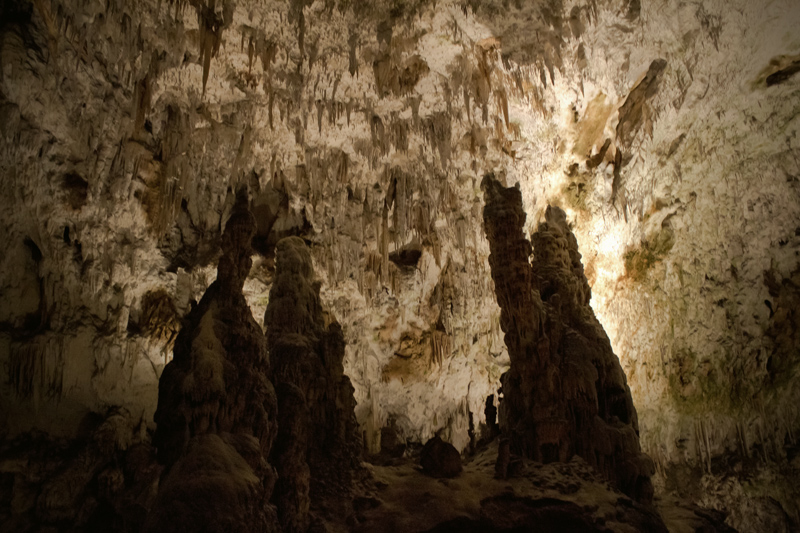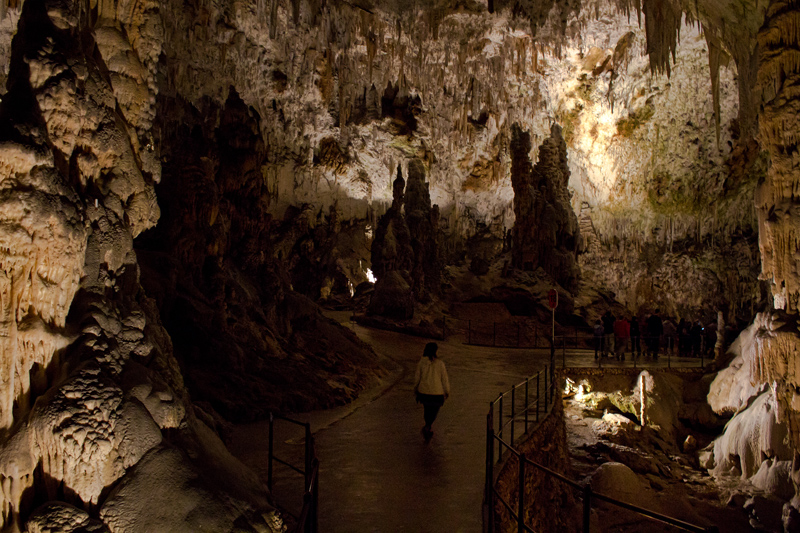 Afterwards I read that there are almost 100 species of underground animals in the caves. (CREEPY!) I'm glad I faced my fear, but I am sure that it will be the last time.