Newfoundland, Canada – A Photo Essay
Words by Dalene Heck / Photo by Pete Heck
I am proudly part Newfoundlander.  I've kissed the cod and been "screeched-in".  My Grandfather lived in Newfoundland all of his life and I was very fortunate to be able to visit this unique part of Canada quite often. The province has some amazing photography-worthy-scenery and a lot of humour too.
Cape Spear – just 15 minutes outside of St. John's this is the most eastern point in Canada, and it is a great lookout point for whale-watching. A lighthouse sits atop the cliff warning the ships of the dangerous rocks nearby. Great walking paths allow you to explore and enjoy this site for hours.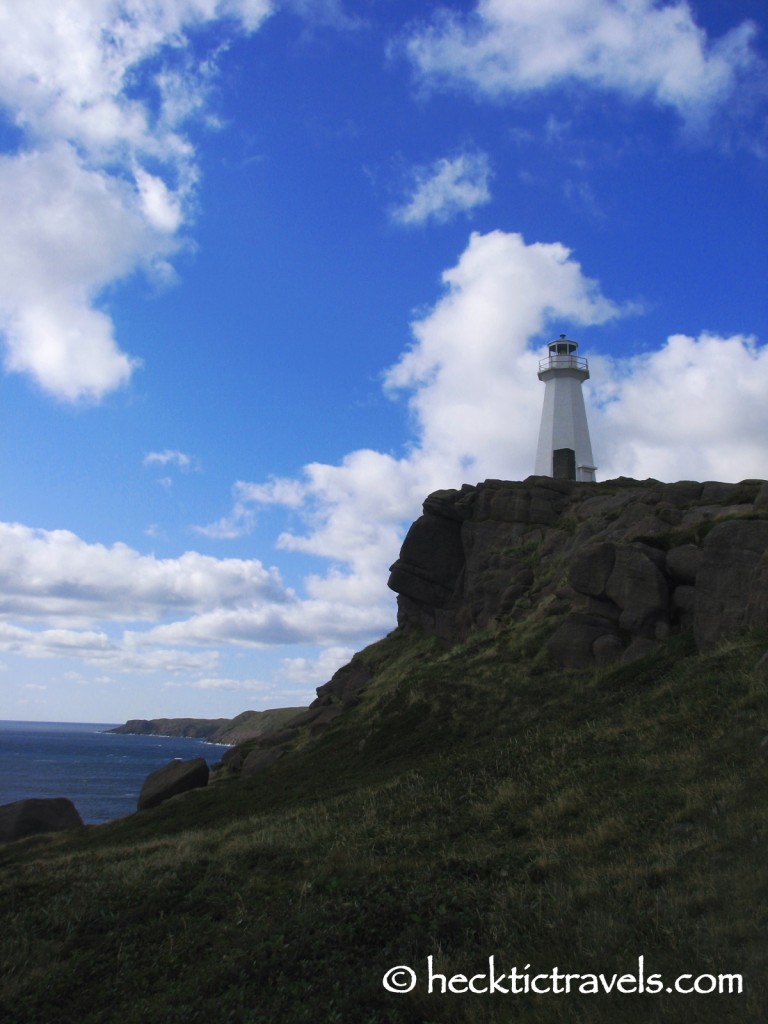 Torbay, Newfoundland – A foggy day just outside of St. John's.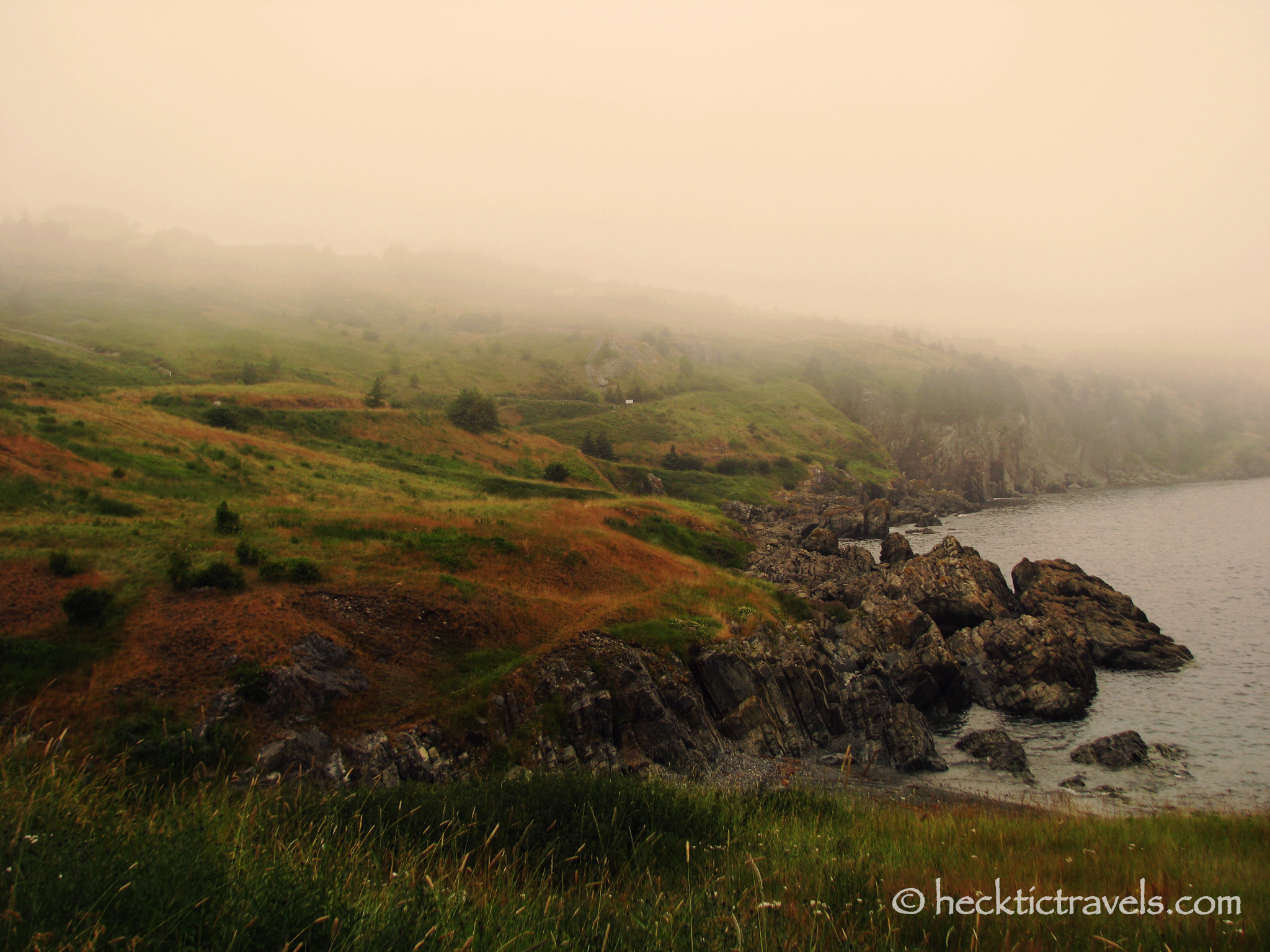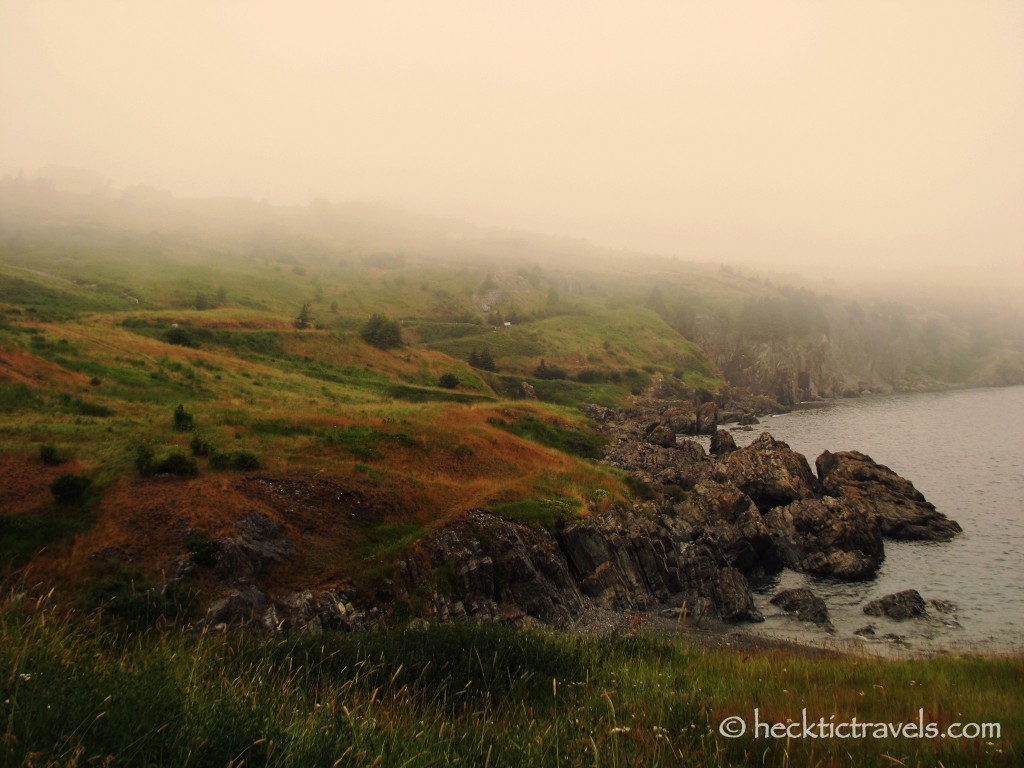 St. John's, Newfoundland – The capital of the province. The cannons that remain in place once protected this city from unwanted ships entering the narrows.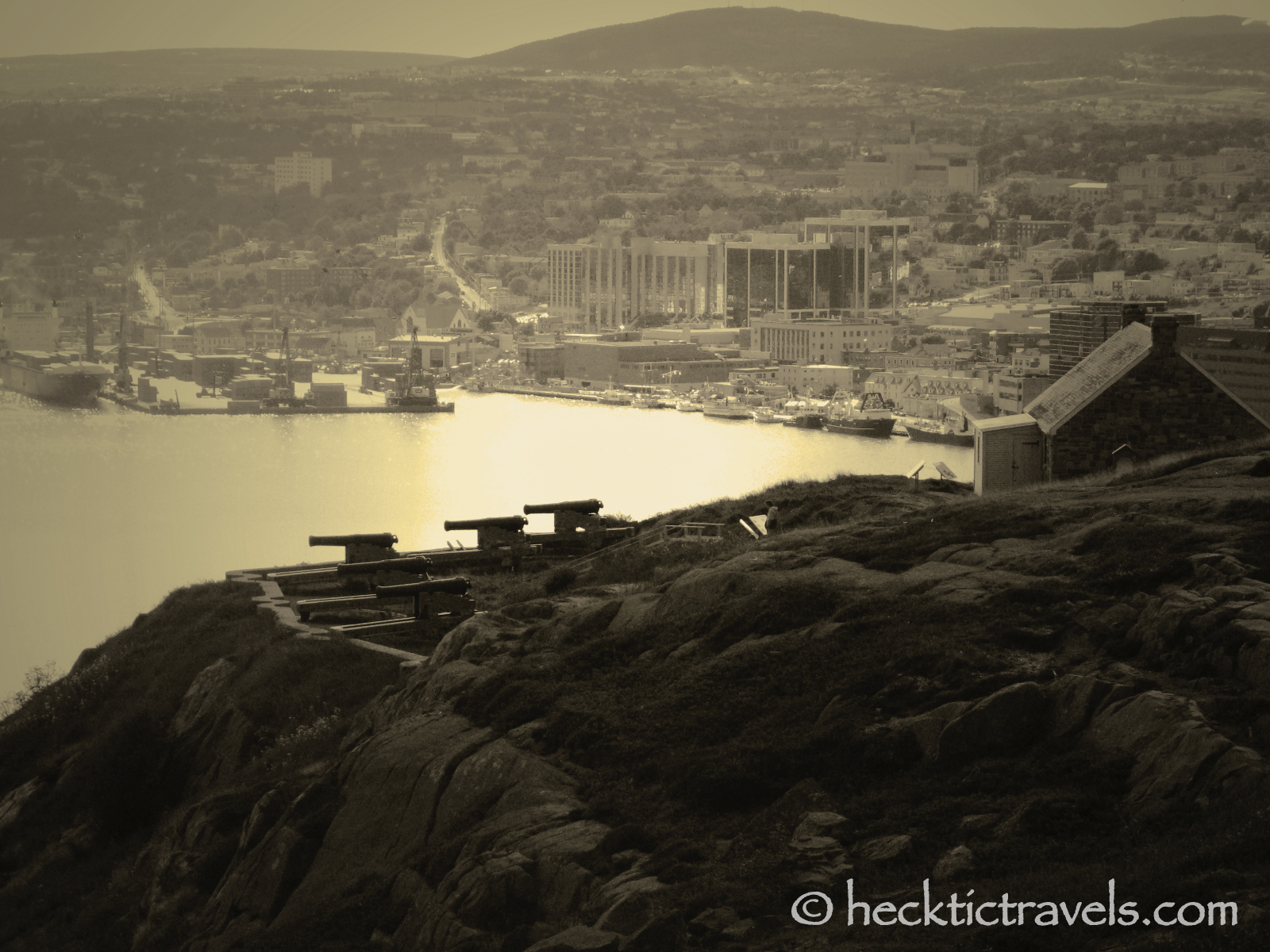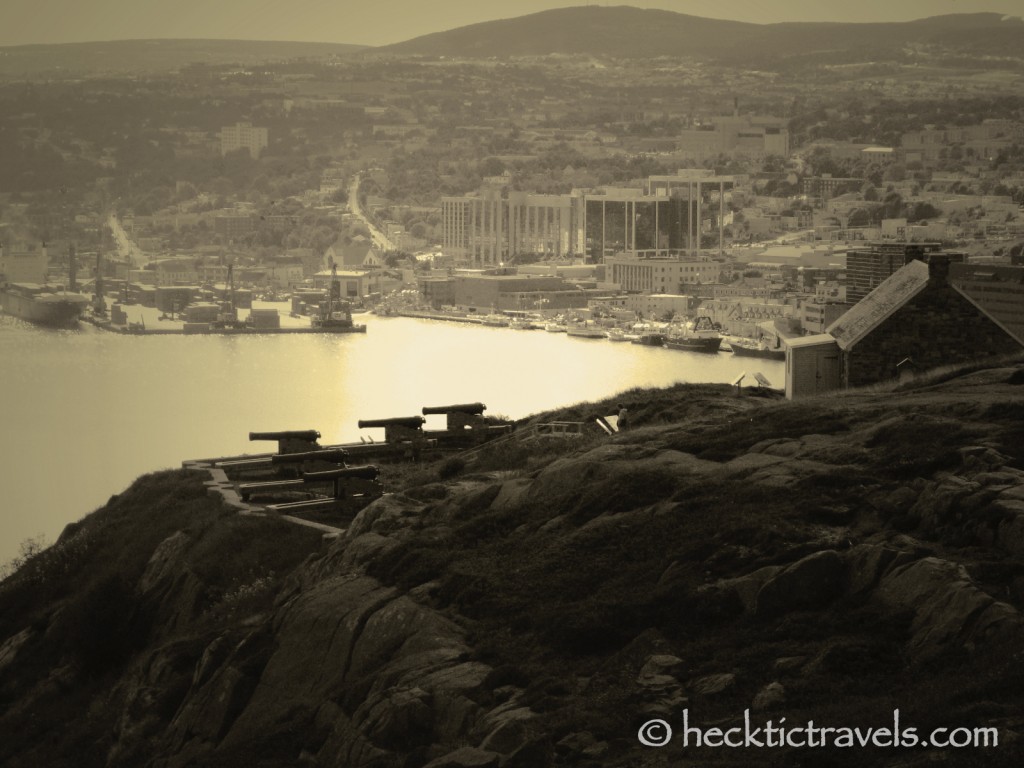 The Narrows – You can see here how little room ships had to enter here while under cannon fire. Cargo ships still pass through this narrow strip of water and the harbour is still one of the most important to Canada.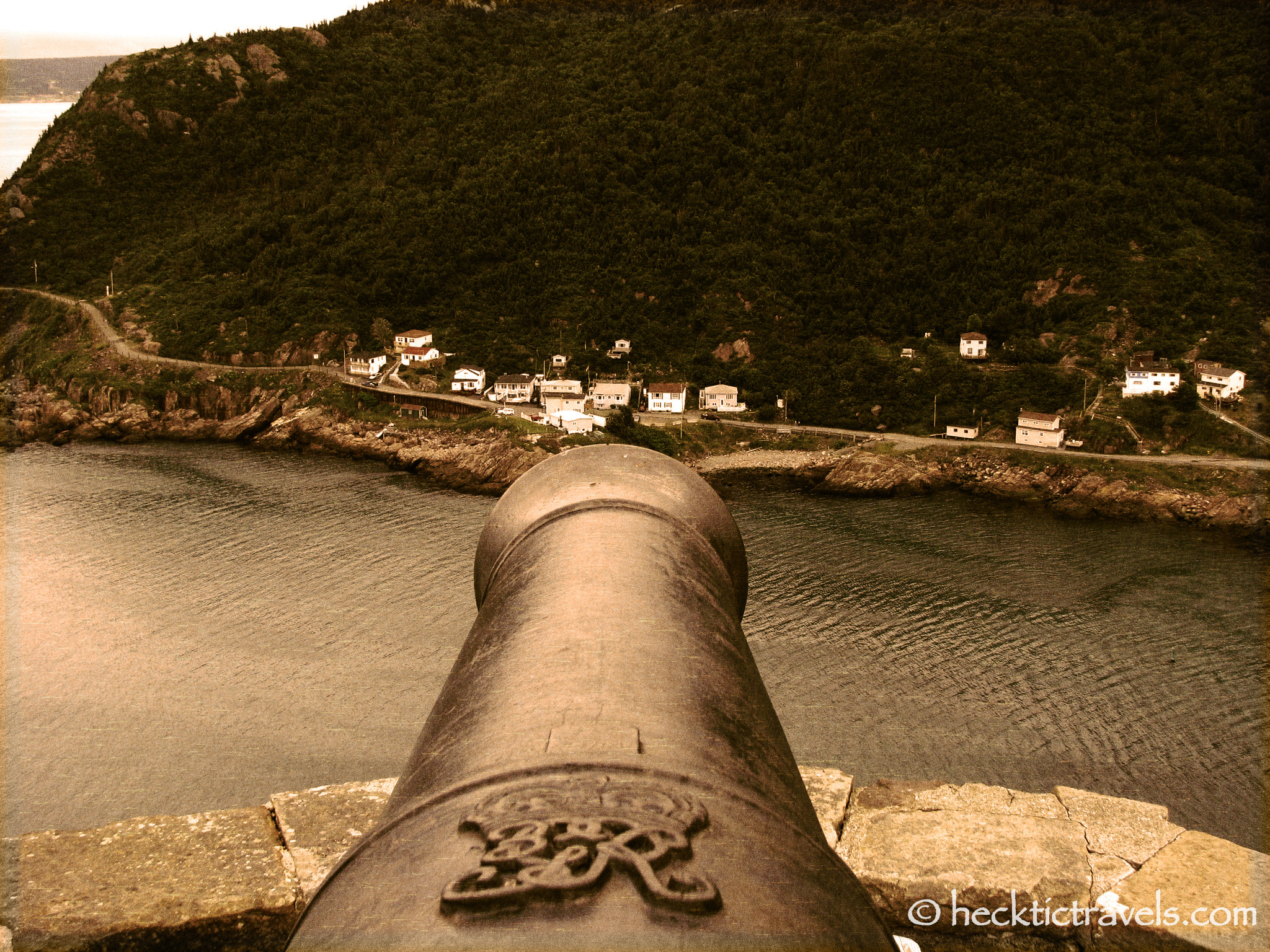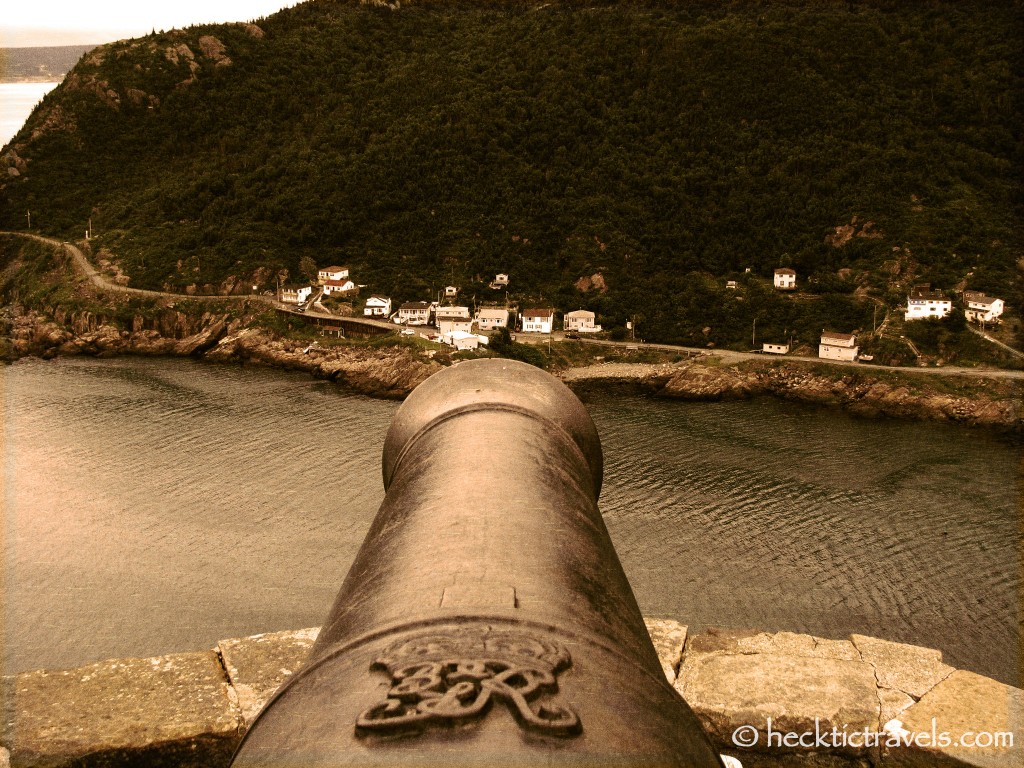 Cabot Tower, Signal Hill – One of the iconic symbols of Newfoundland. Built in 1897, it is in honour of Sir John Cabot (commemorating the 400th anniversary of the discovery of Newfoundland). In December 1901 it was here that the first transatlantic wireless signal was received from England.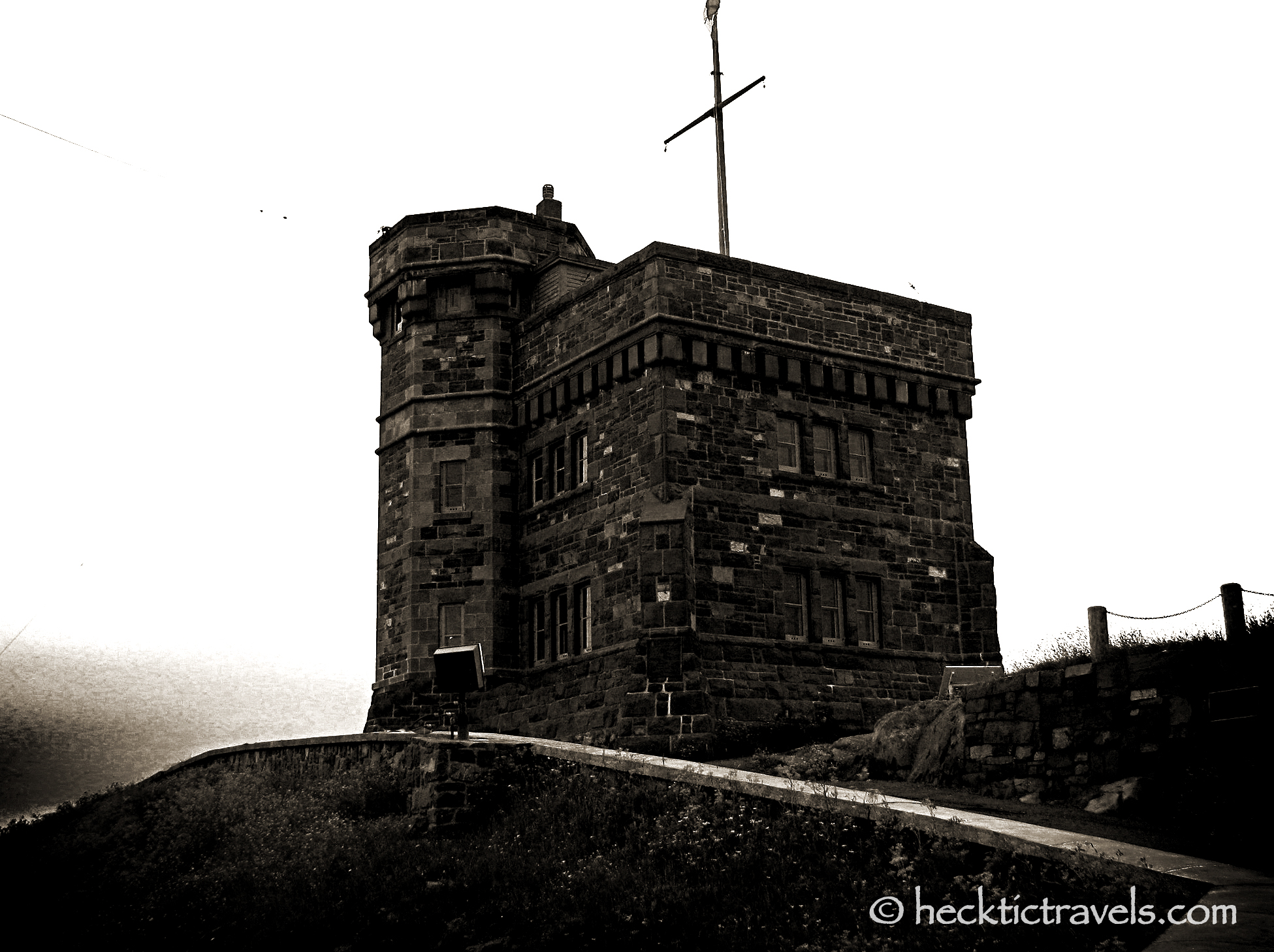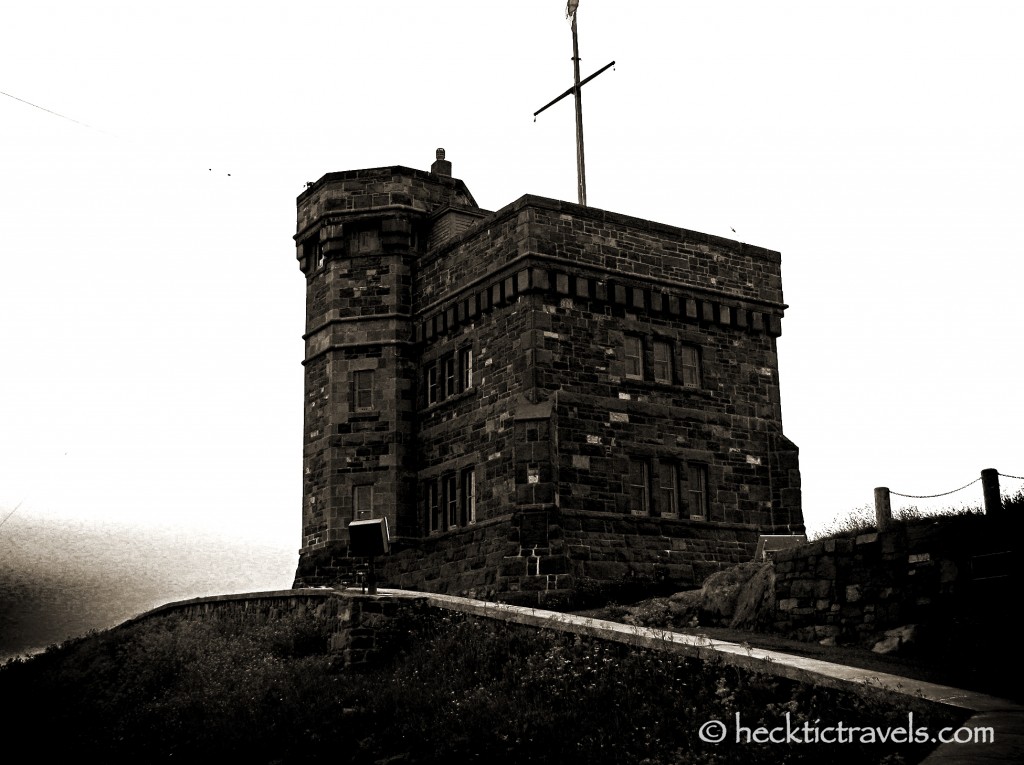 Downtown St. John's – Colorful buildings line the main streets of the capital (pictured here – Duckworth Street)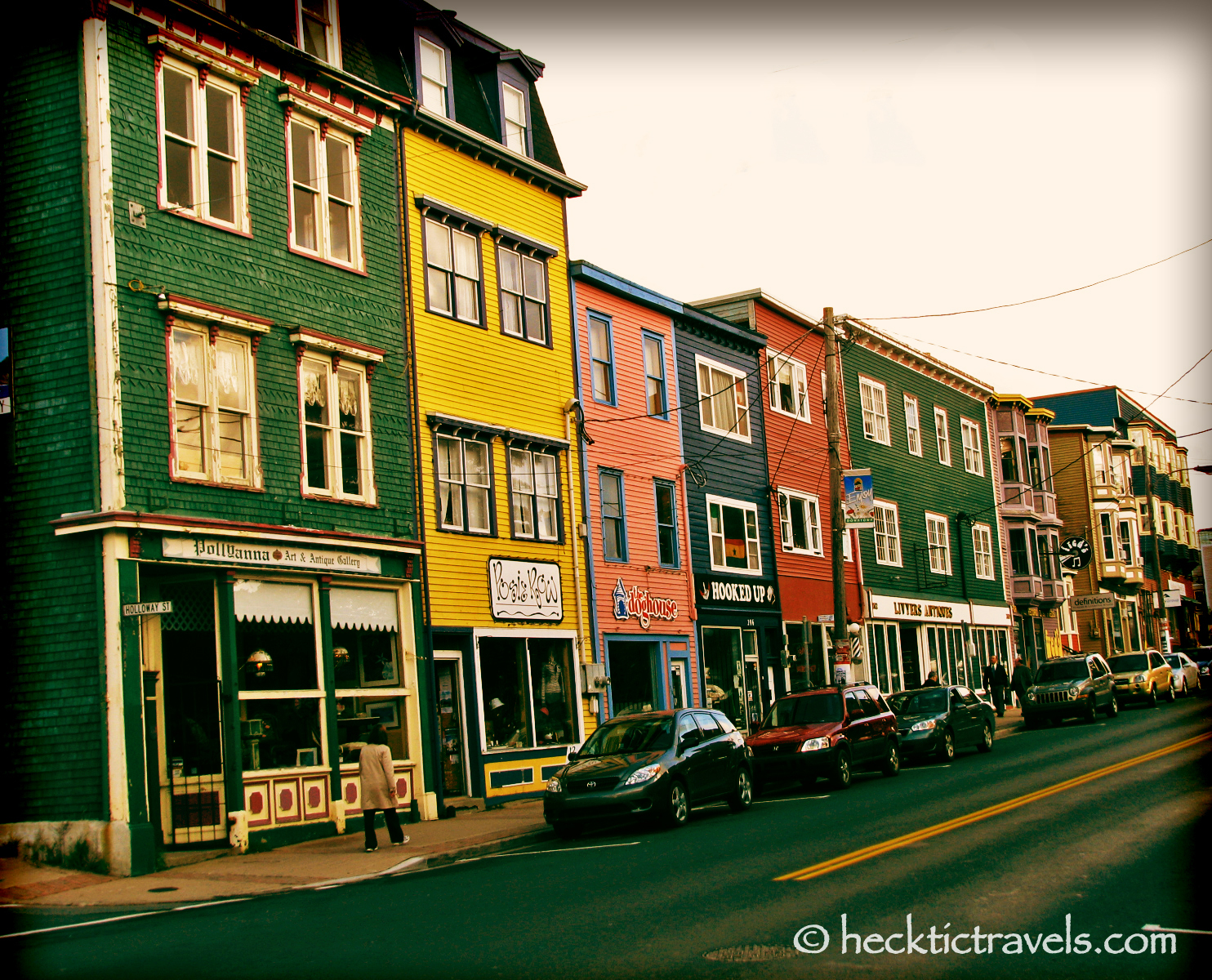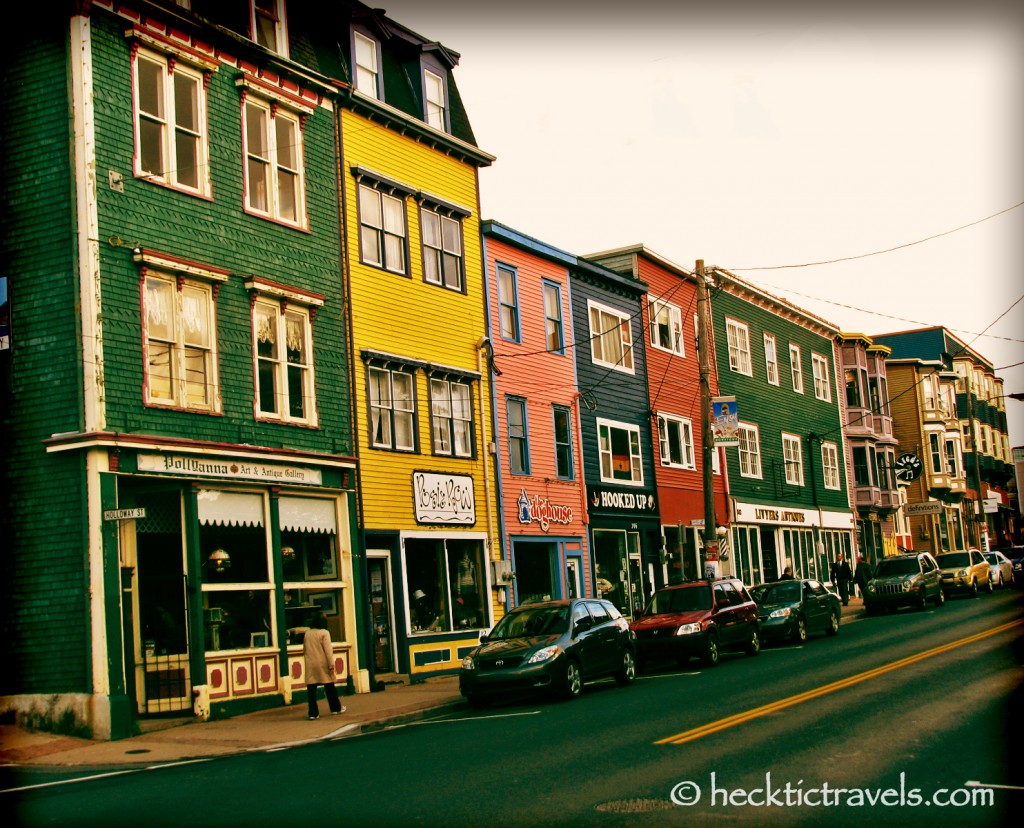 Gander, Newfoundland– Golf at Gander Golf and Country Club. In the background is Gander Lake.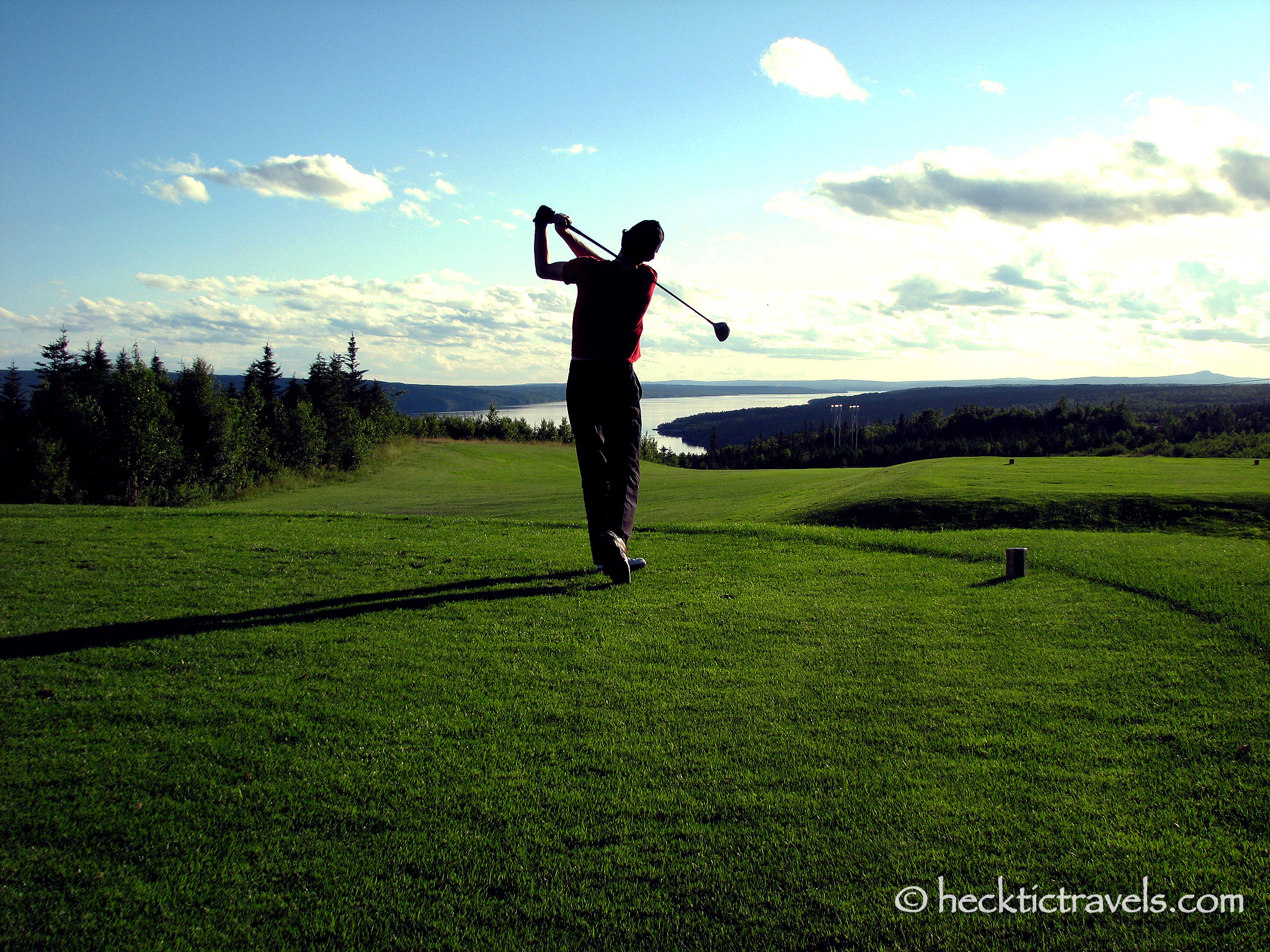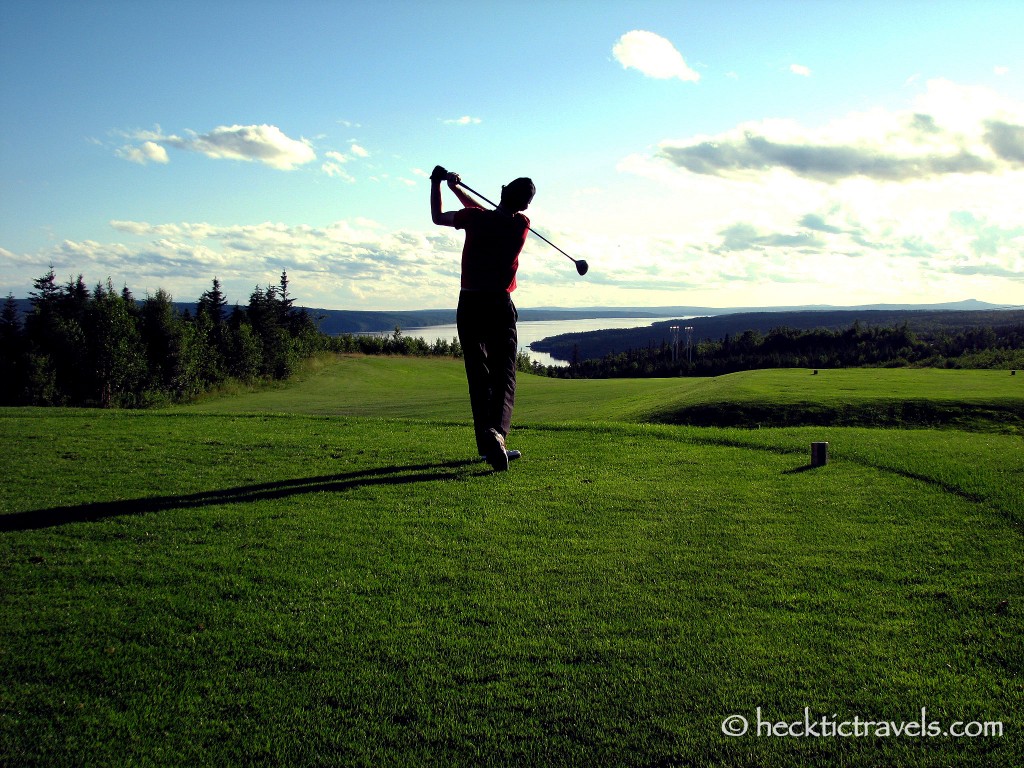 Gros Morne National Park – One of the most treasured parks in the province and the country.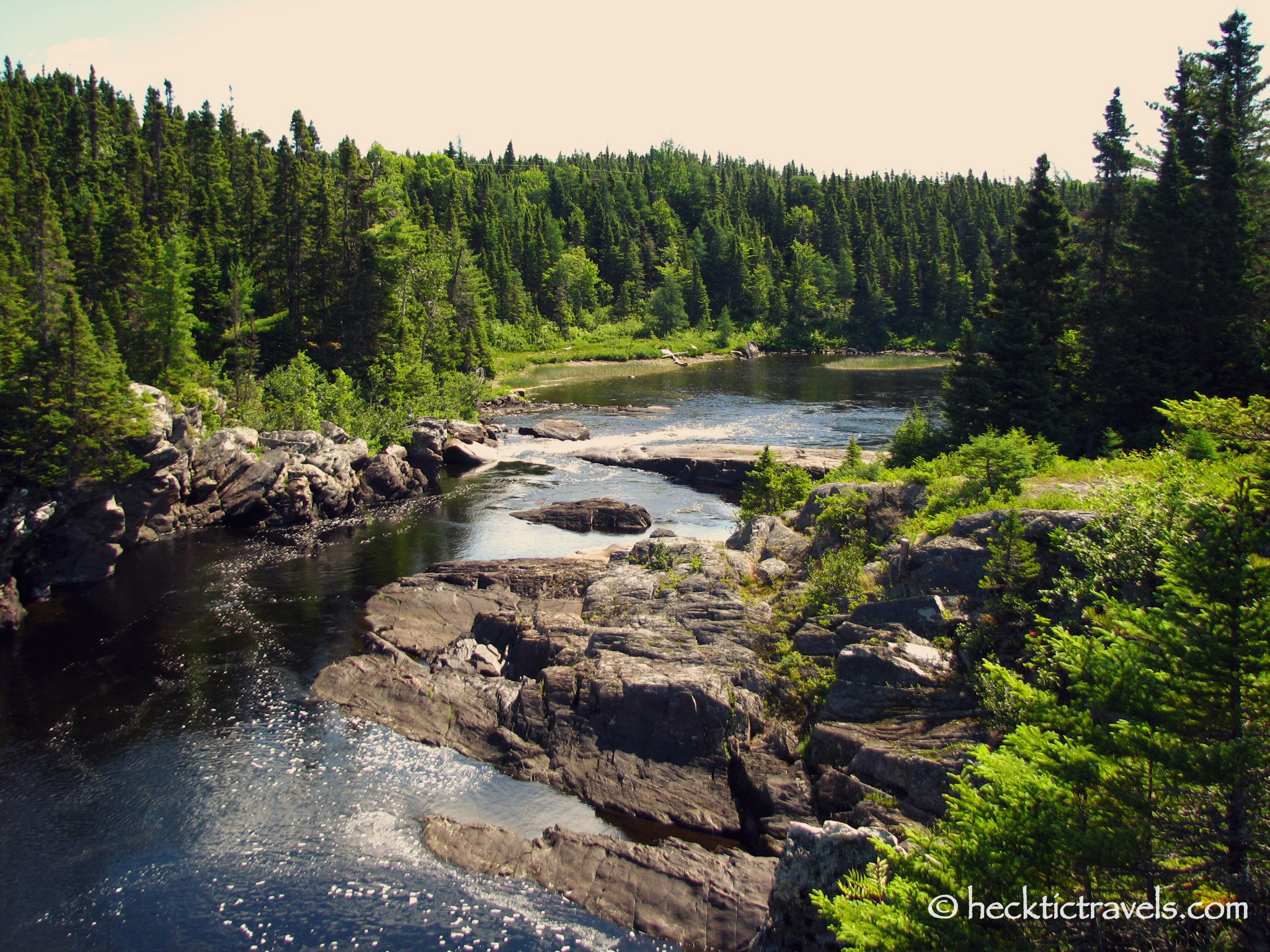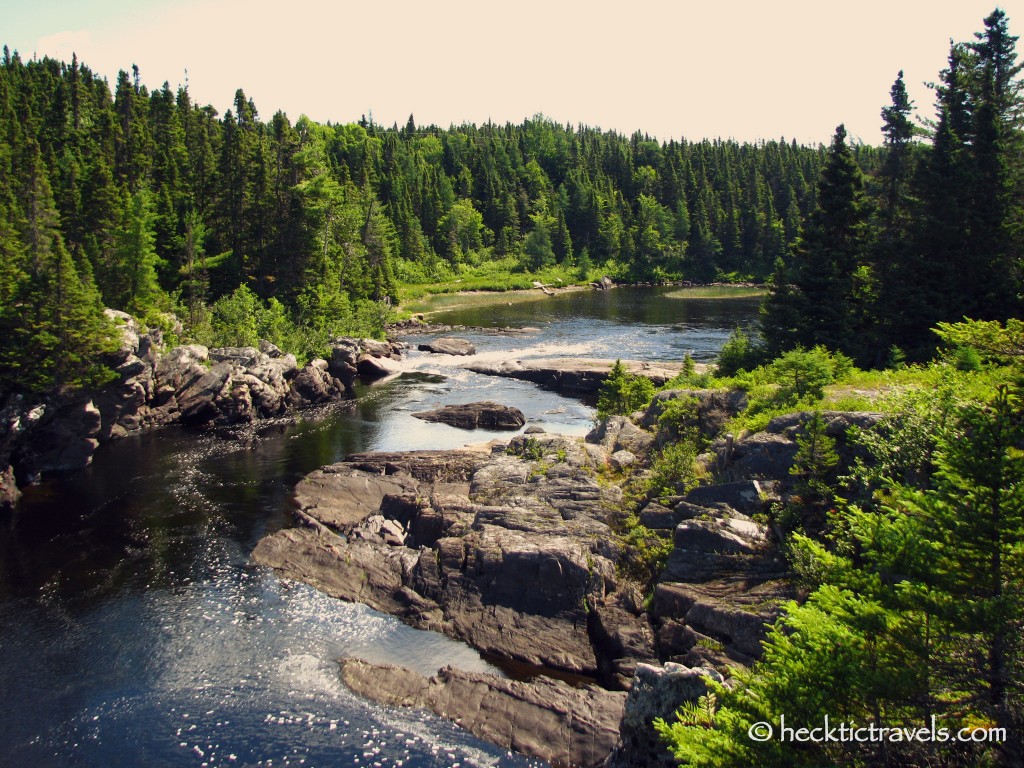 Twillingate, Newfoundland– Known as the iceberg captial of Canada, Twillingate offers tours in the spring and early summer around the harbour to marvel at the numerous icebergs (most of which have migrated from Greenland). This berg reminded us of a half-pipe.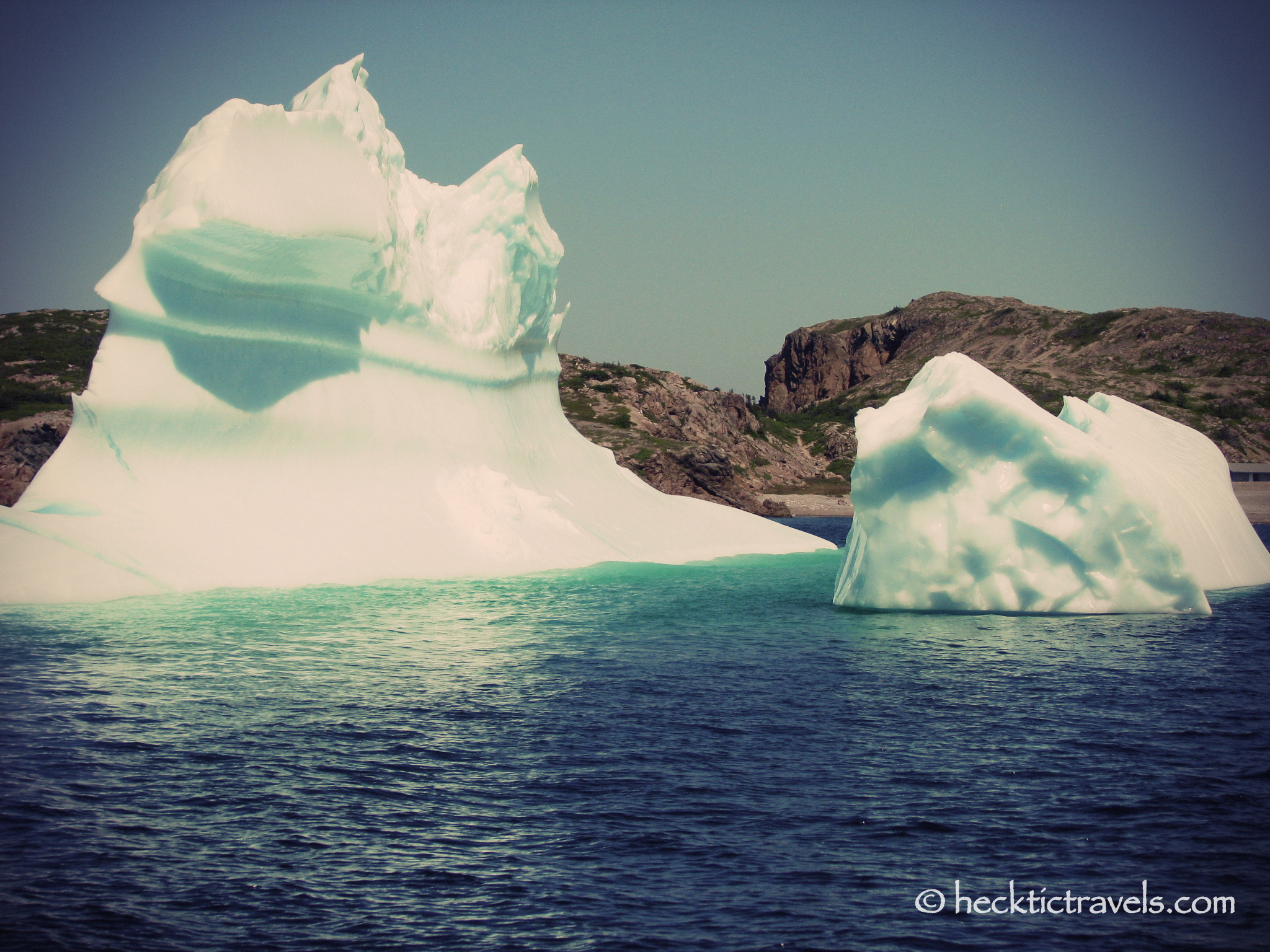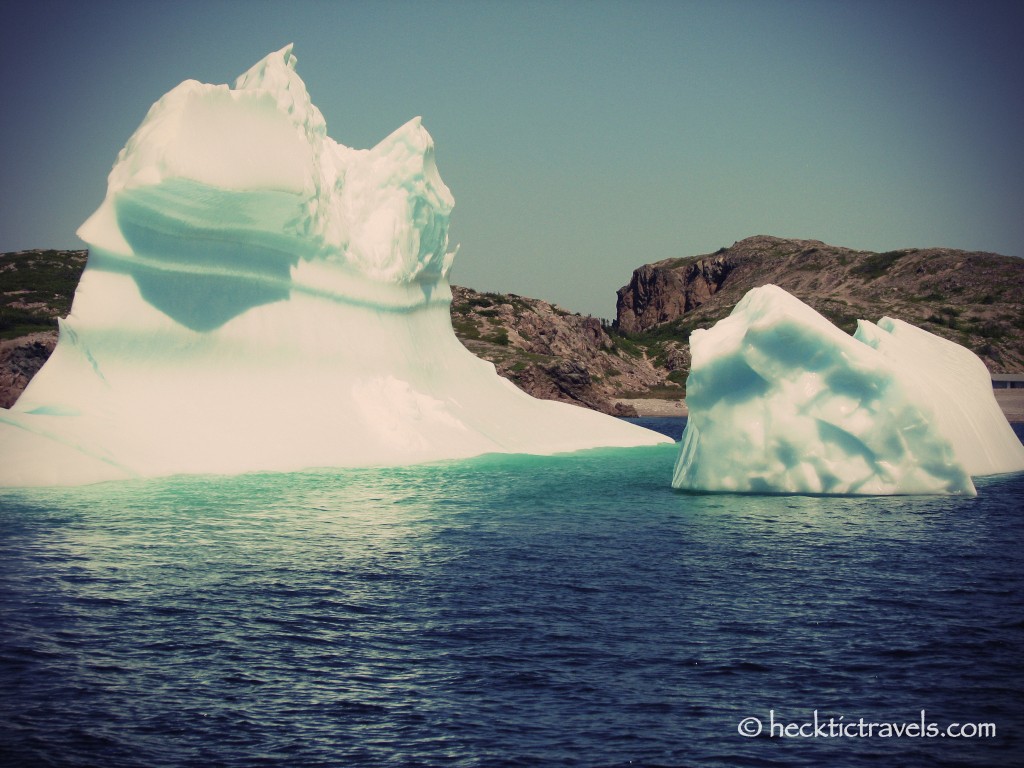 Twillingate, Newfoundland– A fishing boat appears to be dangerously close to an iceberg. <Insert appropriate "Titanic" verbage here>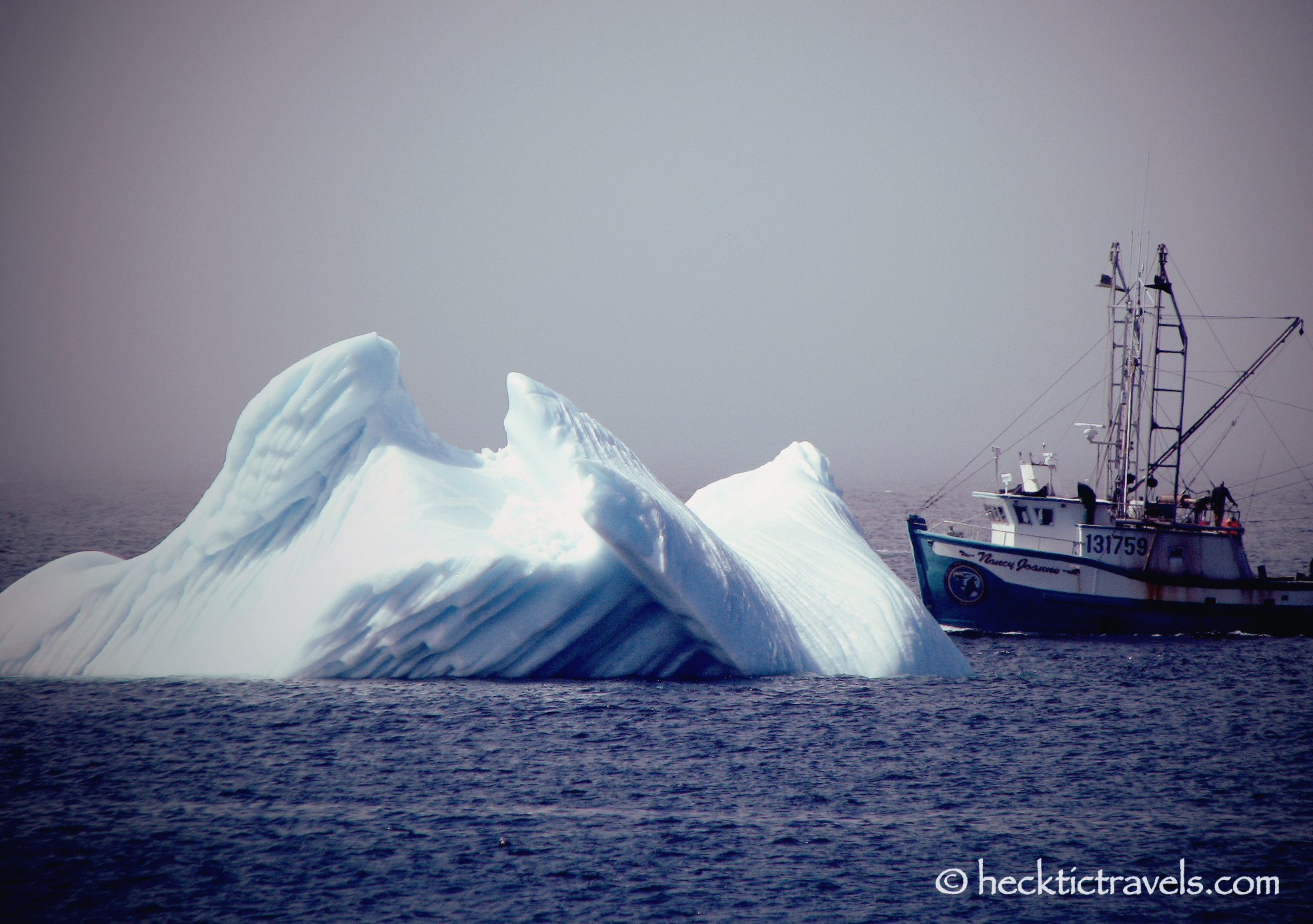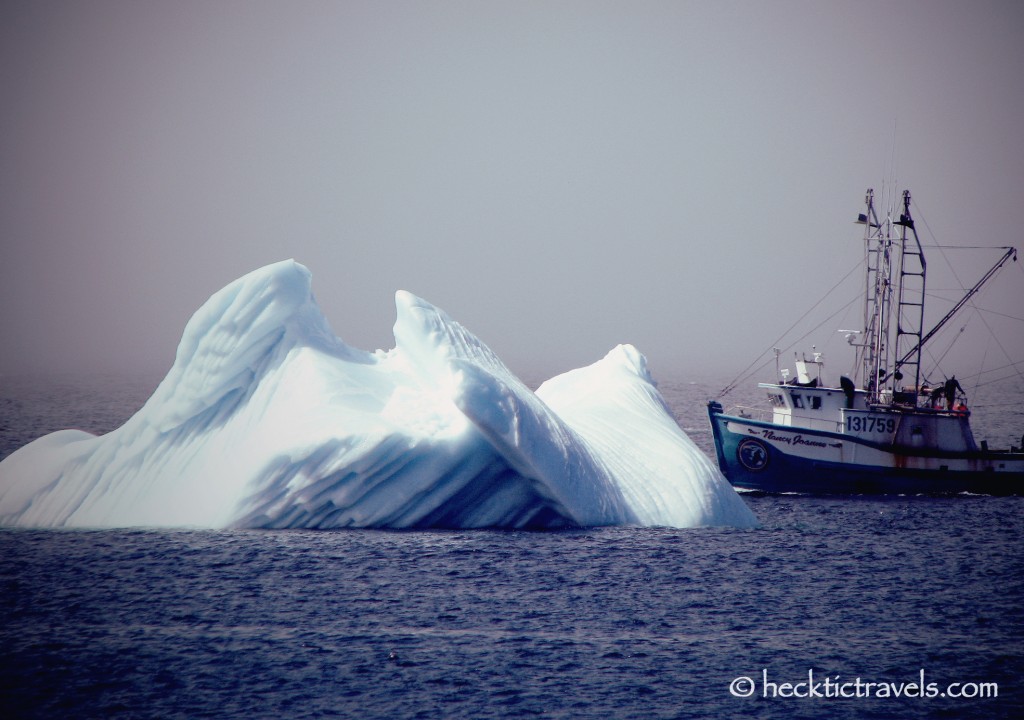 Dirty Newfoundland – If you have a dirty mind (well even if you don't), then you can appreciate some of the town and street names that have been adopted. Other juicy ones that we do not have photos of include: the town of "Come by Chance" and"Conception Bay".