Words by Dalene Heck / Photography by Pete Heck
Coming from Canada into Mexico, it always feels like we've stepped onto the set of an old-timey movie.It's the crumble of the colonial buildings that first set that scene. And then the unhurried lifestyle that we have to believe was the case in our home country too, once upon a time. Although that would have been well before our time, before advancements demanded a hurried lifestyle in order to work harder and buy better. In Mexico, even though mañana technically means tomorrow, it really just means any day after today. That change in pace always takes a bit of time to adjust to.
But the commonplace appearance of the classic Volkswagen Beetles represents that wistful retro feeling for us most of all.
Although developed in Germany (first sketched by Hitler himself, no less; he called it the "car of the people"), the bug has become a true icon of Mexico. Nicknamed vochos, the Beetle was the first car to ever be produced here.
And they are still everywhere.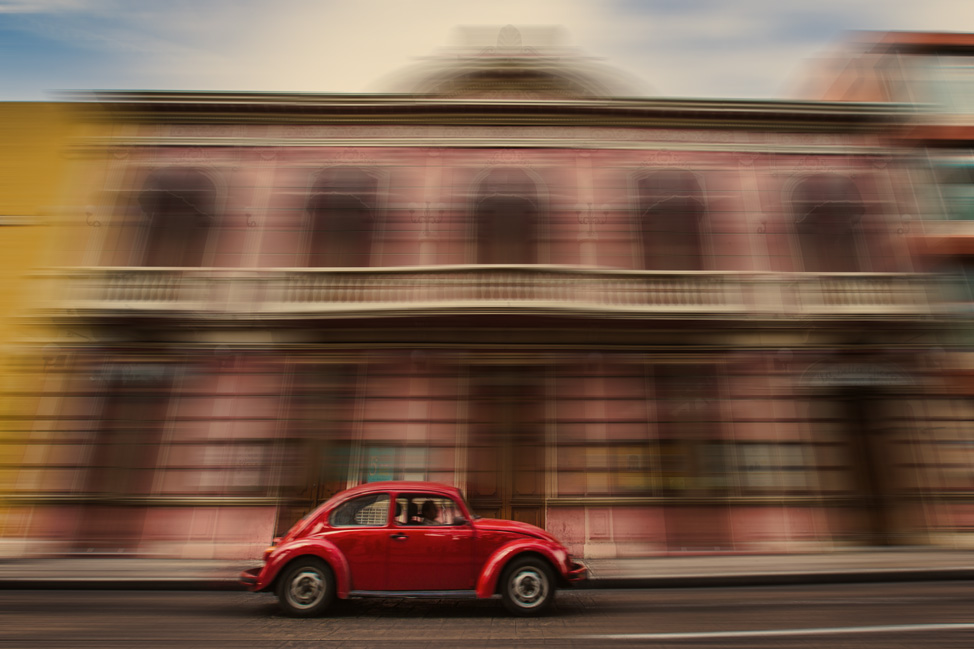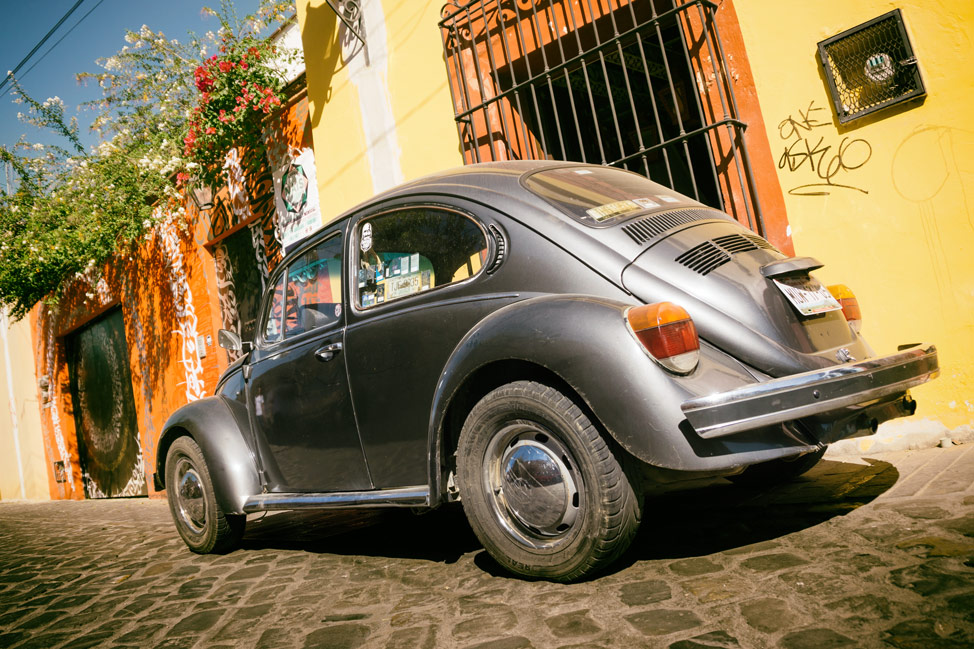 In Mexico City, the Beetles were even used as taxis. In their originating city of Puebla, they were used as both taxis and police cars. The factory in Puebla opened in 1964 and continued until 2003, well beyond every other producing plant. The cars virtually disappeared from the US and Europe in the late 70s due to new safety and environmental regulations that they did not meet. In Mexico, this was less of an issue and demand remained high. Puebla continued to produce them until 2003 and was the last country on the planet to roll the classic model out their doors.
They were more than just a mode of transport, the Beetle became a huge symbol of pride. (Oh, and for a time, a symbol of danger too. Given the narrow access to the backseat, criminals discovered that they provided a perfect trap. Stuffing passengers in the back with no doors to escape from, robberies and kidnappings were carried out with ease. Mexico City has since decreed that taxis must possess four doors.)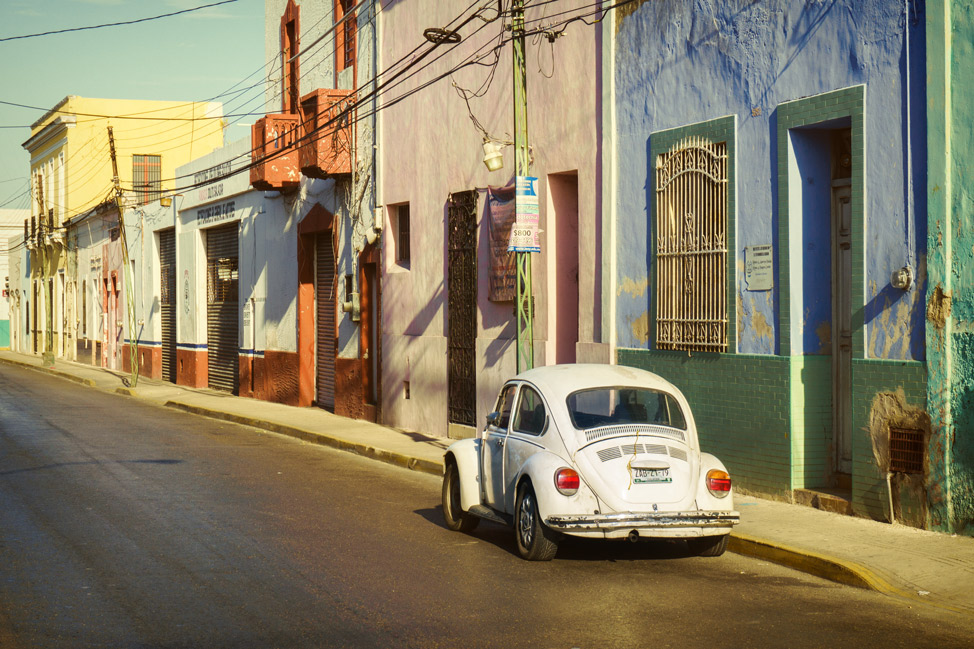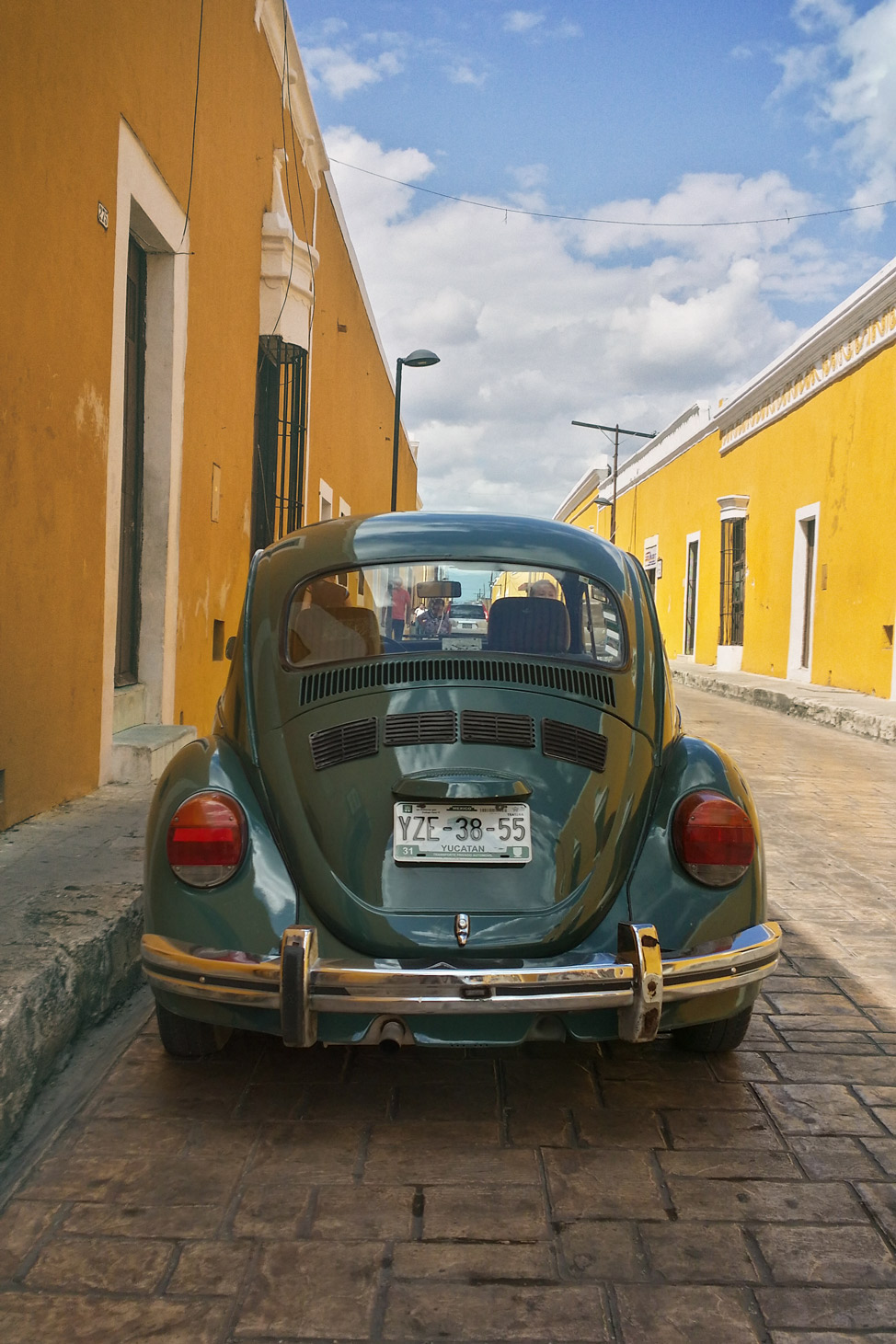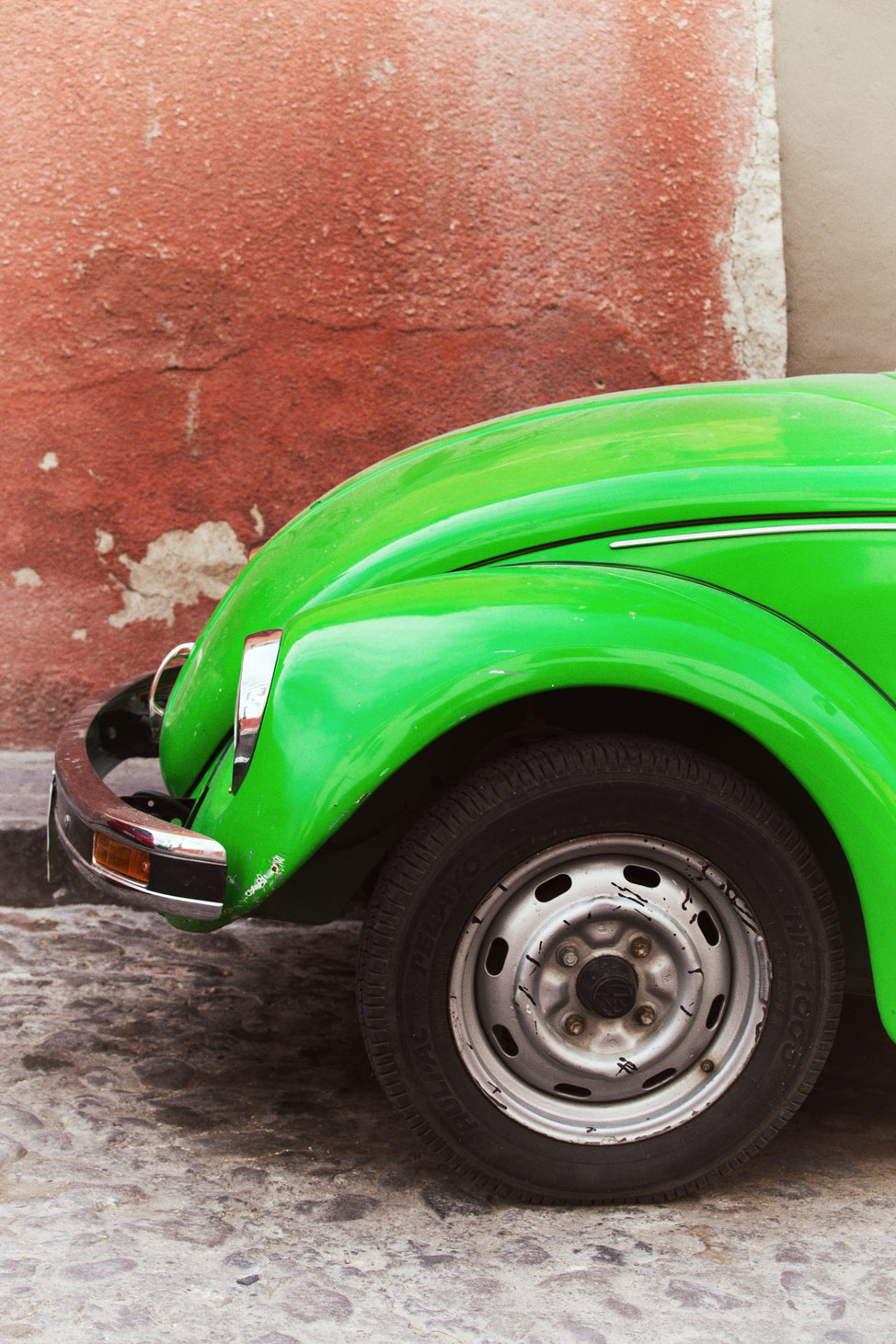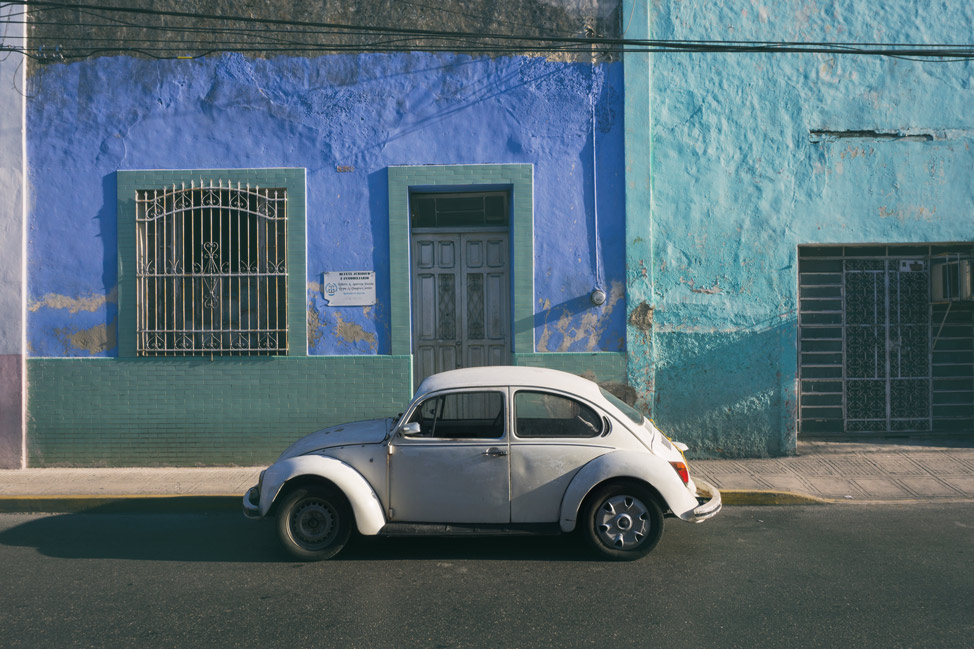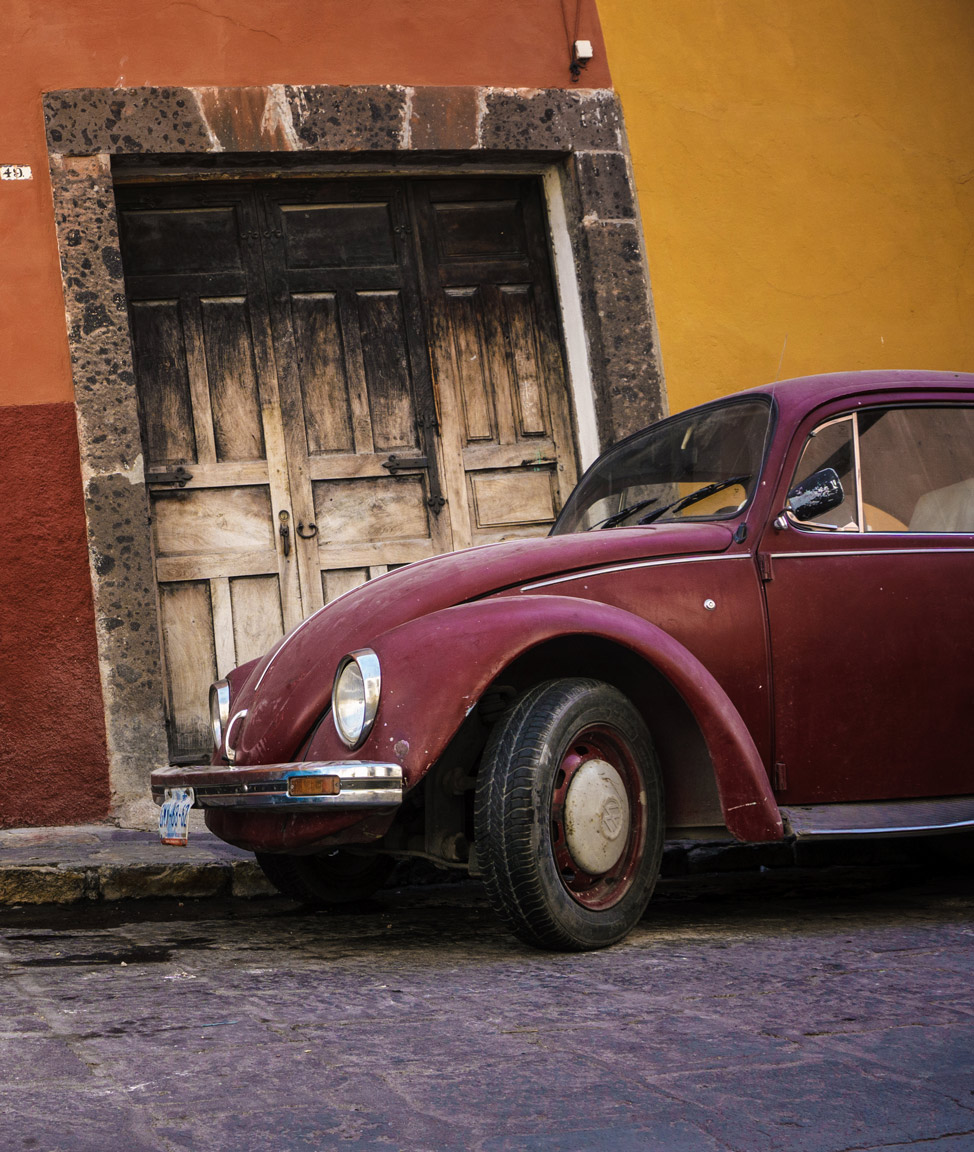 The car, complete with its sordid history, reminds us of our experience with the East German Trabant. Differences abound of course, especially given that the Beetle is in fact the most popular car in history with over 21.5 million built, and the Trabant was named one of the worst cars of all time. But no matter of the title earned, each invite a rush of nostalgia. Even a bit of longing to experience the time in which they thrived.
Most everything in retro-vision looks better than it actually was. But in Mexico, right now, among Beetles, brightly coloured buildings, and brilliant winter sun, we'll choose to remain the sentimental idealists.