I expect that the title of this post is confusing (and maybe even off-putting?) to some. It's not what one might expect from a couple who sold it all to travel – who perceptively eschew the routine of a corporate/suburban life in favour of the carefree nature of a road less taken.
And for the most part, that is true. But it does sometimes happen that we absolutely crave routine.
It is one reason why we love house-sitting so much. Not only do we get an entirely new type of worldly experience, but it gives us a chance to relax and recharge our travel batteries.
We've been going non-stop since our last house-sit in September. We've been bouncing from place-to-place, living in some places that weren't so great, and then humbly borrowing beds in others (hi Mom)! Upon our arrival to Mexico, it had been almost six months since we had been able to claim a space all our own, to comfortably unpack and settle in with full amenities at our disposal.
We were due.
And hallelujah, we arrived here.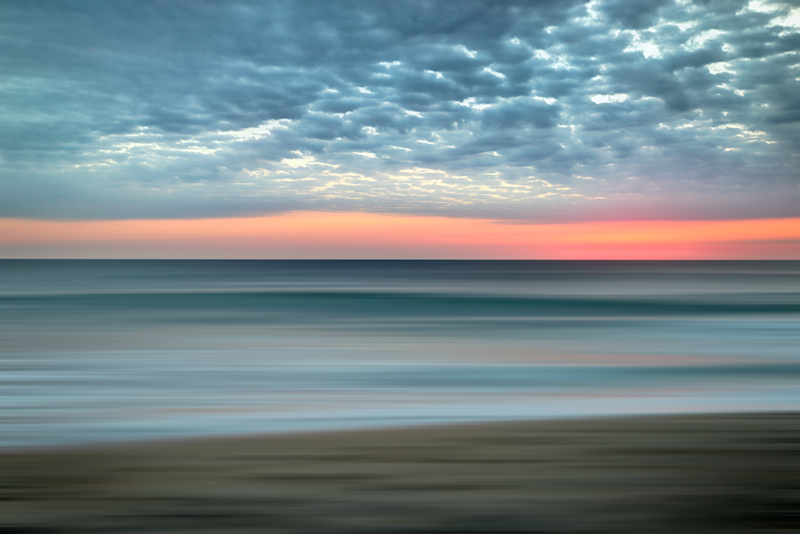 With this beach just steps away in one direction, and shops and restaurants just steps away in another, we settled into an apartment and were sold. Within five minutes of our arrival, we had decided to add more than another week to our two week stay.
We were ridiculously happy about so many little things. A blender to make fresh fruit smoothies every morning, a giant veranda/work space, *decent* wi-fi (most days), even a hammock! I read a book, a whole book, for the first time in a very long time.
Our blissful routine for most days became this:
6:30am – Early wake-up courtesy of either the bright sun, cacophony of dogs barking, or that wretched rooster next door (if he hadn't already woken us up even earlier).
6:45-7:30am – Pete would get his morning run in along the beach. I would sometimes join him and walk part of the way, spread out a blanket and meditate to the sound of the waves. (The days I didn't join him was likely because I was too grouchy and cursing the rooster).
7:30am – 3pm – Work! Fueled by smoothies and other random fresh goodies, we settled in for hours of undisturbed work. Which may not sound exciting to some, but when you love what you do, and when you can do it with the sound of waves crashing in the background, life is all good.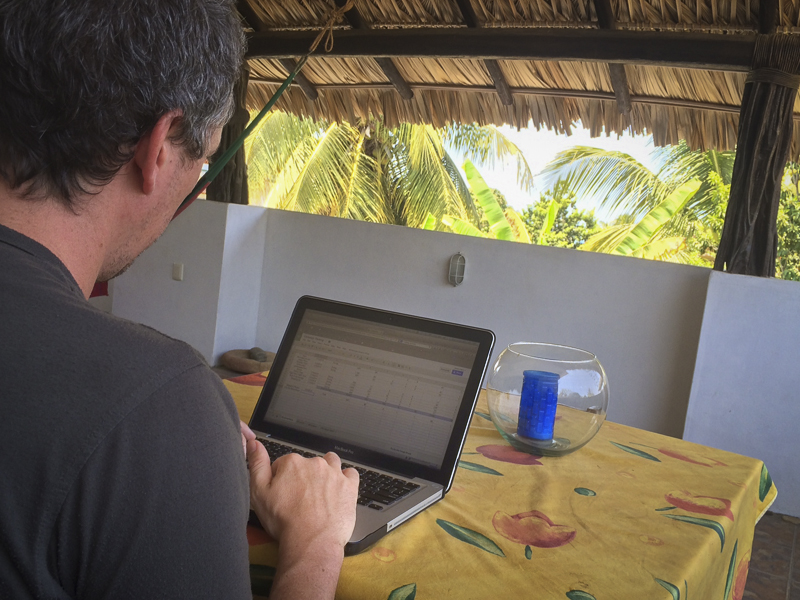 3pm – ? – With our brains sufficiently melted by the creeping heat, it was time to cool down. Barring any conference calls or other pressing issues, we would head down a dozen stairs and directly into a shady corner of the plunge pool. Our time spent here would vary, depending on how hot it was and how cold our beers stayed. Then it was back to do a bit more of work, or answer the call of that blessed hammock.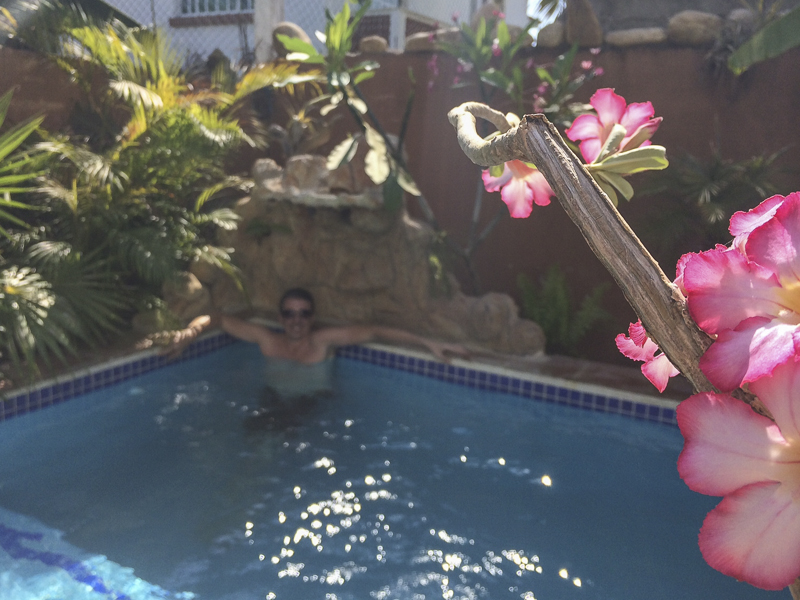 Our evenings would vary – some would include watching the sunset on the beach, others would see us head to town for dinner, or we'd cook for ourselves and eat by candlelight on the veranda. One last dip in cool water (a shower!) to cool us down, and then it was lights out by ten at the latest. At the latest. Lame? Yes. Ashamed? Not at all.
While this relaying of our daily routine may just register as the most boring "travel" post we've ever written, it has been one of the most purely satisfying for us.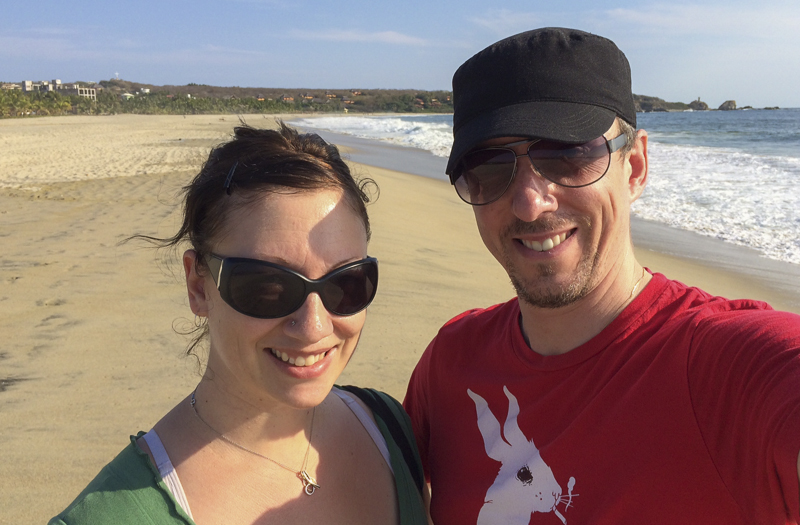 Where we stayed
There are so many options in Puerto Escondido, and without knowing anything about the city, we booked accommodations in La Punta, a neighborhood on the far edge of town most popular with the surfing crowd.
At first we were unsure of being out that far, but as stated above, we absolutely fell in love with our little apartment and our tranquil location. Casa Kalani offers a brand new and fully equipped studio apartment at tremendous value, and it was exactly what we needed. The owners were friendly, extremely accommodating and went above and beyond – taking us on a wee tour, constantly offering us food and bringing us poolside treats. We can't recommend it enough.