Hitting the Travel Wall with Mozart Balls
Hitting the Travel Wall with Mozart Balls
Words by Dalene Heck / Photography by Pete Heck
I'm pretty sure it was the Mozart Balls that did me in.
To most it will be inconceivable that a tiny treat of chocolate-y goodness, with its harmless pistachio marzipan, nougat, and creamy dark chocolate, can cause one to recoil into oneself. To shut the door on the world outside, to curl up in a ball and admit defeat. To lick wounds inflicted from running face first into the proverbial 'travel wall'.
For as gorgeous as Salzburg is, with all its colorful streets and the green stretch of river valley with interesting architecture running it's length, I just wasn't feeling it. I didn't even really care what existed outside our door.
To most it will be inconceivable that a tiny treat of chocolate-y goodness can cause one to recoil into oneself.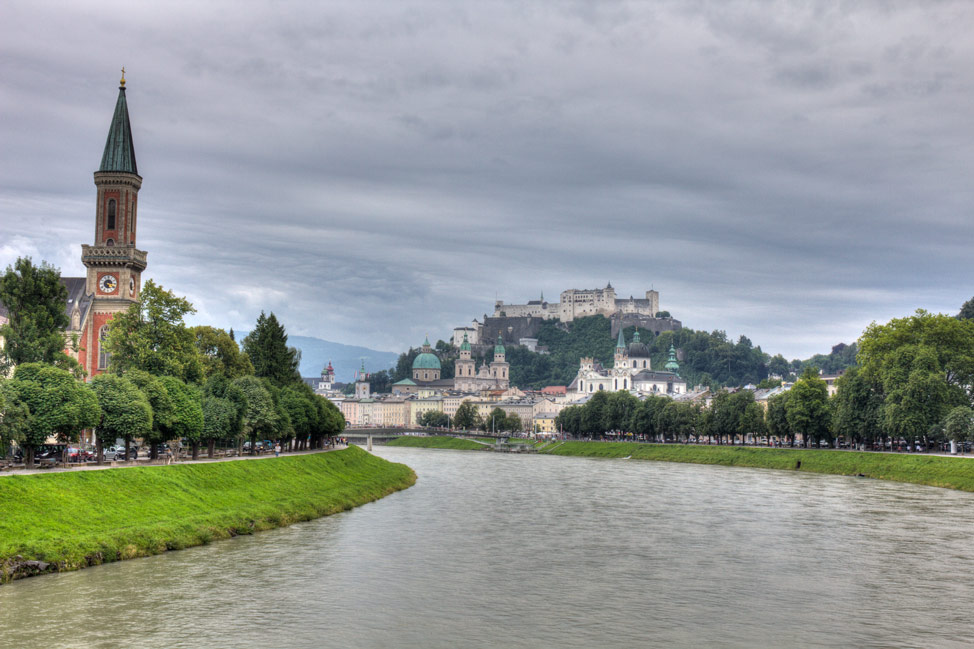 After traveling around Europe for most of the past year, I had come to a point where I was quite tired of what the continent had on offer for tourists. I didn't care to see one more church or museum full of art, which eventually abated my interest in just about everything else. With such encouraging thoughts as: "
I don't know when I'll be back here, must see it now!
" and "
For the blog! For the blog!
" I would still venture out, feet sometimes dragging, but somehow moving on, one foot in front of the other.
But then came the Balls. They added the last foot to the wall, at face level. Gritty concrete stones with rough edges protruding; they poked, scratched, gouged. The wall left me wincing and begging for relief.
These chocolate-y Balls, branded as the dessert sanctioned by the classical icon Wolfgang Amadeus Mozart, represented one more element of travel that I was so tired of  – tacky commercialization created solely to depart tourists from their dollars. And in Salzburg, trying Mozart Balls is often listed as the top thing to do, which made me awfully sad.
I had to ask: How would Mozart feel about this, really? To know that he has been immortalized in his home city in this way? He never tried the Balls, never gave his endorsement. Yet his name is written in a pretty cursive font on the package, his likeness is plastered in carefully decorated store windows, surrounded by hundreds of shiny (and expensive) round Balls.
I had to ask, "How would Mozart feel about this, really?"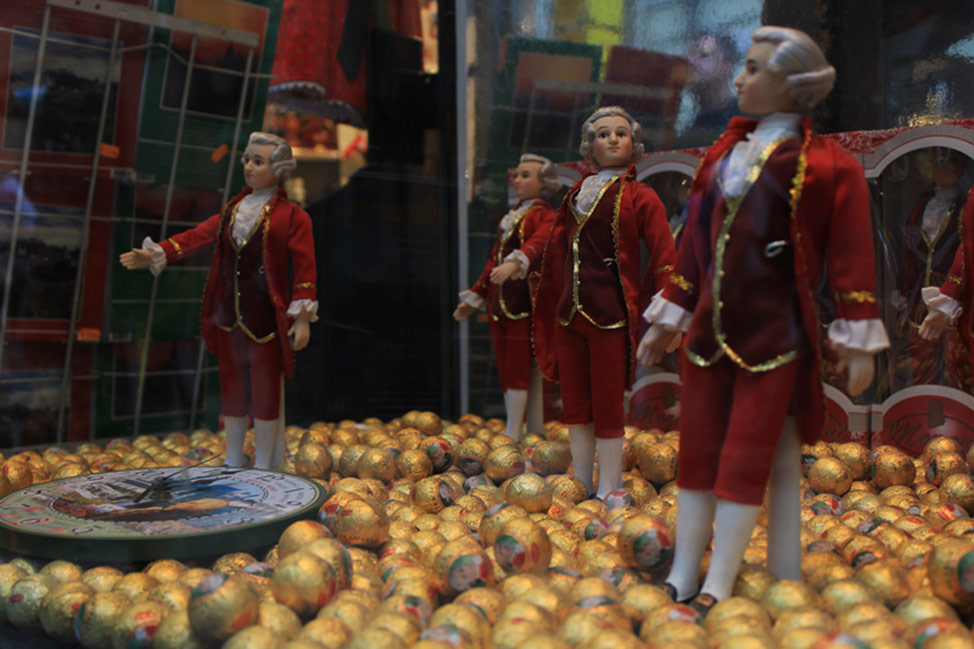 So that was it. The Balls did me in, and I spent most of my time hiding under the covers. I honestly didn't care at all about what else we did in Salzburg. Once I tried the Balls (they were indeed very tasty), I had completed my tourist duty anyways, right? I was done.
Done with Salzburg, and unbelievably, feeling done with Europe. I honestly never thought that statement could possibly come from me – but as a perpetual traveler who is forever yearning for brand new experiences, I said it out loud: "Time to move on".
I began counting the days until our departure.