5 Memorable Photos
Words by Dalene & Pete Heck / Photography by Dalene & Pete Heck
In our five years of nomadic living, we have taken more than 70,000 photos. It is hard to part with any single photo, even if out of focus, even if not properly composed.
We carry 5 hard drives to store them, have back-ups on CD at home from the early years (yes, it was THAT long ago), and also keep some high-res images on the cloud.
These lists of our five favourite photos may not be from the most memorable places we've visited, or have inflicted life-changing lessons, but not every experience need compete in that way. Sometimes a photo can just stand as a testament to the voyage, a symbol of an experience than can touch your soul in more ways than just via the visual.
Dalene's most memorable photos
1. Isla Magellanas, Chile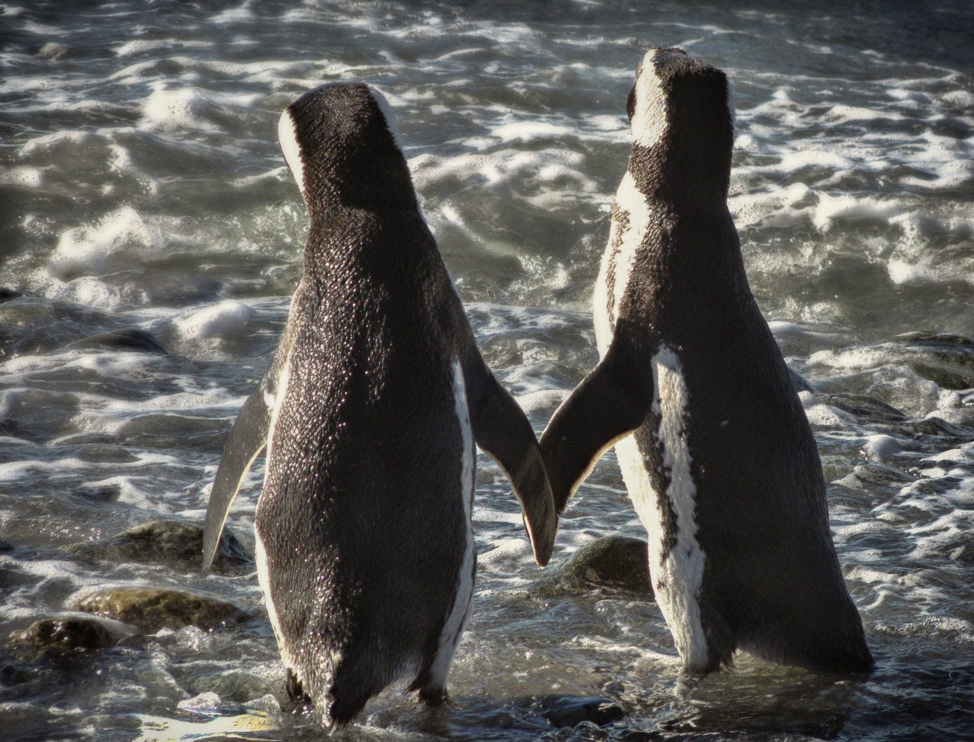 This was taken far before our serious travel blogging days began, but that didn't stop us from behaving like we were already camera-crazy bloggers. We had one hour on this island – just us, a couple dozen other tourists, and over 60,000 penguins – and we wanted to make the most of it. While the other tourists began down the trodden path to the other side of the island, Pete and I sat back and had the beach all to ourselves. In a span of ten minutes, I had taken over a couple hundred photos while the penguins posed around us. And it was after this one, where the angle made it appear as the penguins were holding fins, that I stopped. That one shot was all I wanted and needed from that day, and I was reminded to just Soak. It. All. In.
2. Mendoza, Argentina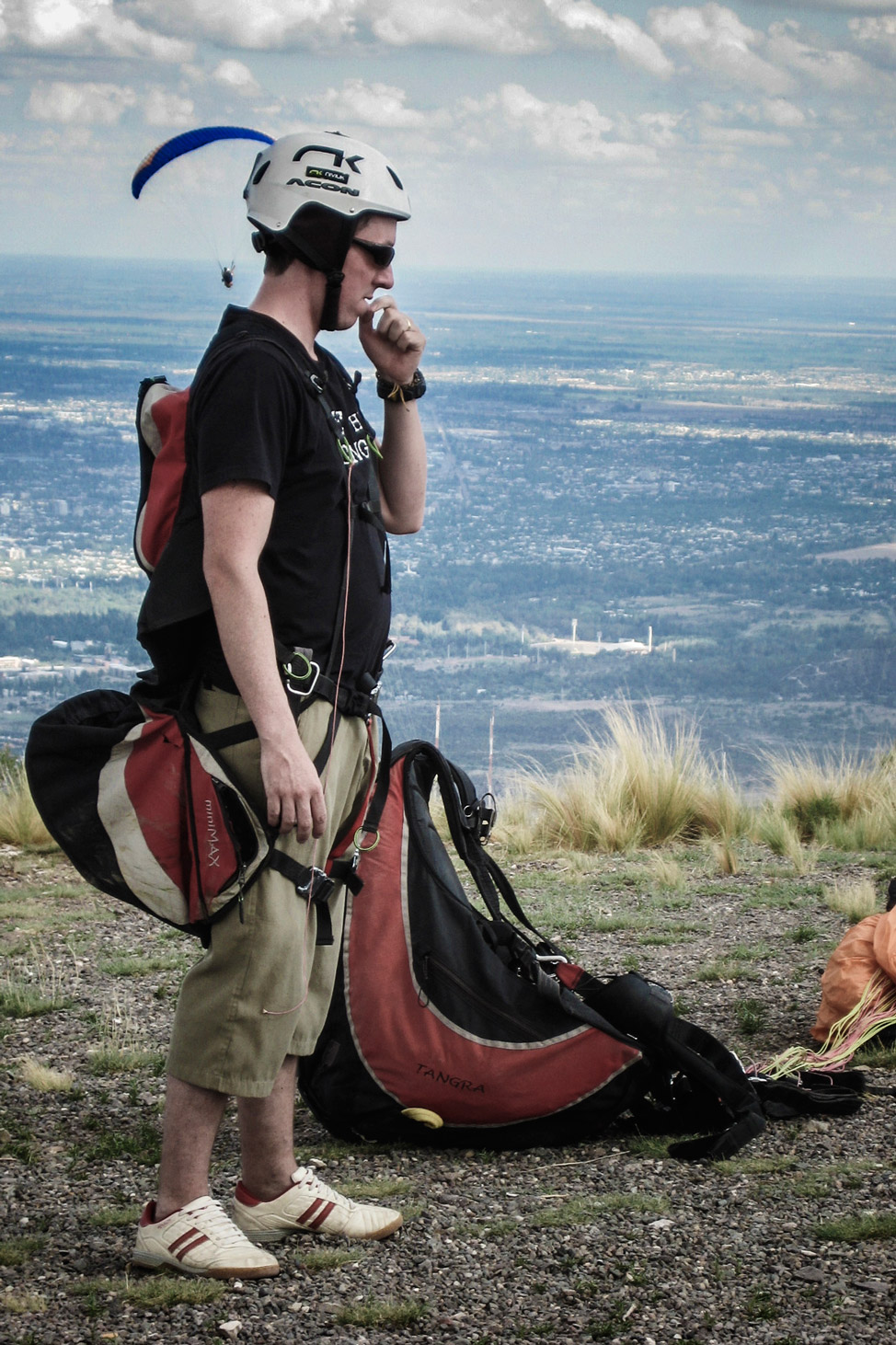 Isn't it weird how you do things on the road that you never figure yourself brave enough to do when at home? We discovered our adventurous spirit (which had been laying dormant for 30+ years prior) during our one year around South America. Pete especially, when it came to heights, as he is the guy who gets sweaty palms as the plane takes off, and is nervous to stand anywhere near a ledge at any height. It took some coercing to get him to agree to paraglide off a mountain in the first place, and when he finally did, I was SO proud of him. And I love this photo I took just minutes before he took the leap, looking rather pensive, perhaps even contemplating his decision.
3. Sahara Desert, Morocco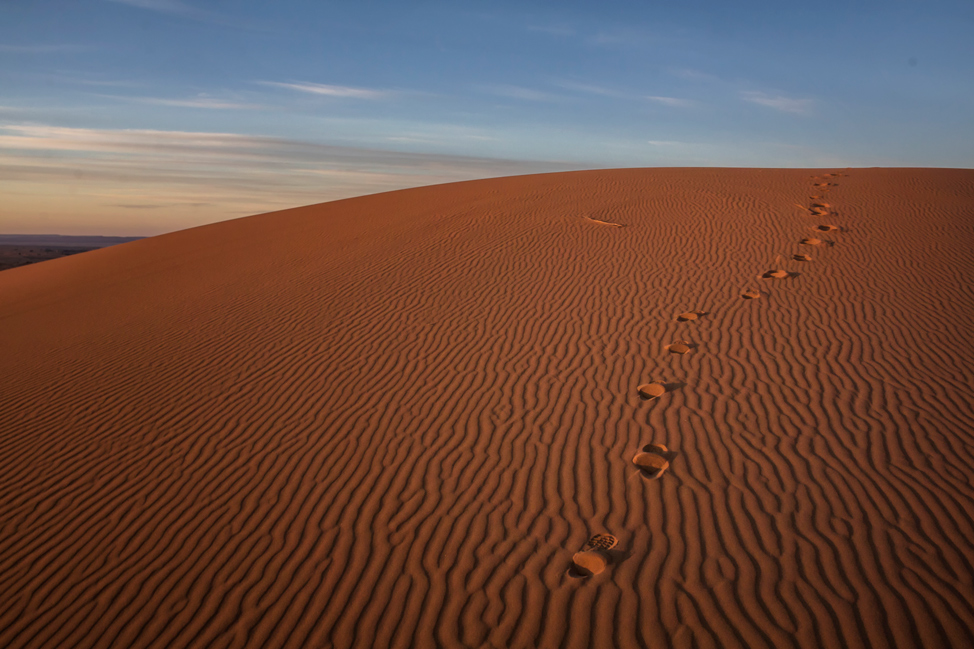 I am NOT an early riser. Sunrises are not for observing, they are for sleeping through and cursing at if they cause my room to be too bright, amirght? I can count on one hand the number of times I've awoken at a god-forsaken hour to watch the golden orb make its appearance, which perhaps is why this time in Morocco was so impressive. Running my fingers through the rich coral sand, hearing only the ring of silence in my ears and watching the first rays of the day creep up the dunes – truly remarkable. (You'd think this would inspire me to wake-up early more often, but notsomuch.)
4. Pamukkale, Turkey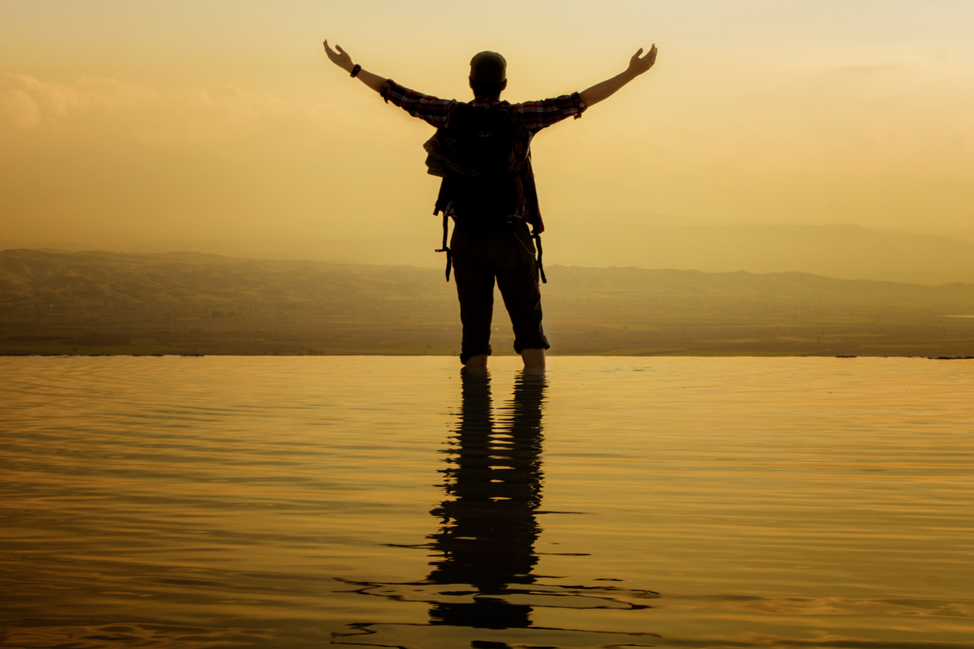 As you may have guessed, I rarely get to hold the camera anymore. The mobile camera, sure, but not the big fancy one that is a permanent fixture in Pete's (greedy!) hands. And it still surprises me to this day that when I asked: "Can I shoot today?" as we walked up to one of the most stunning attractions in Turkey, that he actually responded positively. So I shot, and I shot, and I shot, and had so much fun with the camera. As the sun was beginning to go down and we stood on top of the "cotton castle" in one of the warm pools, this snap became one of my all-time favourites.
5. Cliffs of Heck, Ireland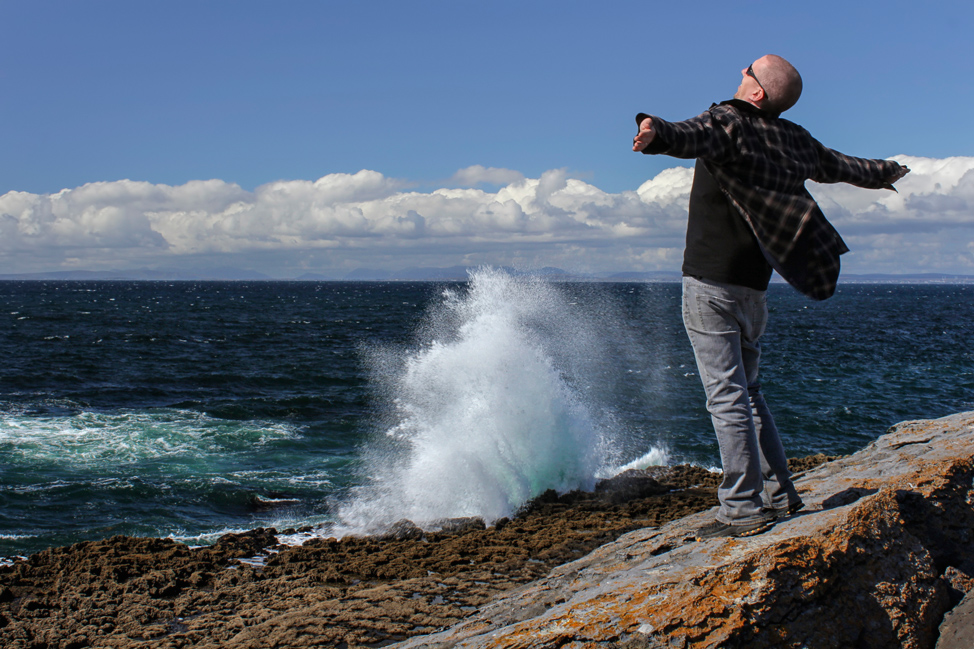 We adore Ireland, and so does everybody else, which can make some of the tourist attractions a little tough to bear at times. At the nearby Cliffs of Moher, we fought for position to get some decent shots, but it wasn't always easy, and kinda infuriating. We left a little disappointed, and instead decided to make stop just a few miles down to enjoy some solitude broken only by crashing waves.
There was no such thing as the Cliffs of Heck. But we made it so. And this photo took some careful timing, but it was pretty fun to just make Pete stand like that for awhile so I could get it.
Pete's most memorable photos
1. Bled, Slovenia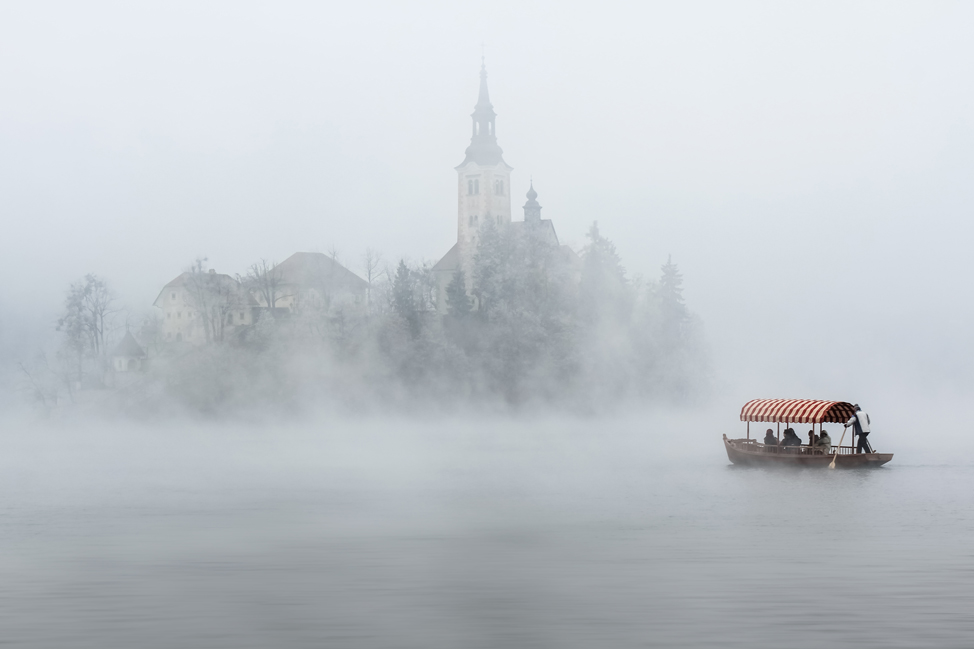 It was our first time visiting Lake Bled and we were excited to lay eyes on the fairytale-esque location. It was cold, even by Canadian standards, and a dense fog covered the lake and small town. The famous cathedral on the island in the centre of the lake was not to be seen. We decided that we would chance the cold walk around the lake and see if we'd get a break in the cloud, and it luckily came. The boat of tourists heading to the island was perfectly timed and I was so fortunate to get this shot. That moment made braving the cold so very worth it.
2. El Chalten, Argentina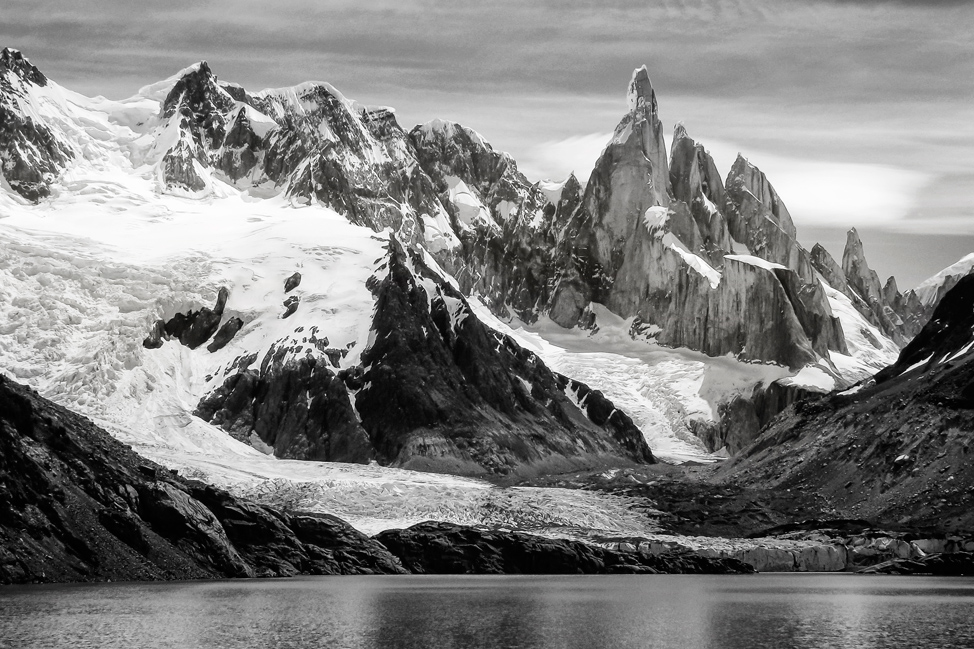 We have both said many times that despite how experienced we are in travel, if we were ever to compete on 'The Amazing Race', we know we'd fare horribly. Case in point: we set off on a hike from El Chalten to see Laguna Torre. Our inattention to detail instead saw us embark towards Laguna Torro. Over an hour into our hike we came upon the sign that said we would arrive at our destination in four more hours, and knew then that we had made a mistake. We knew we wouldn't be able to finish the entire hike in daylight, so we had to return to town.
Frustrated and sure she wouldn't be able to finish the right one, Dalene bailed when she got back to town. I wasn't about to quit though and set off solo to finish the hike we had intended to do. I was rewarded with this view when I finally got there.
3. Burhaniye, Turkey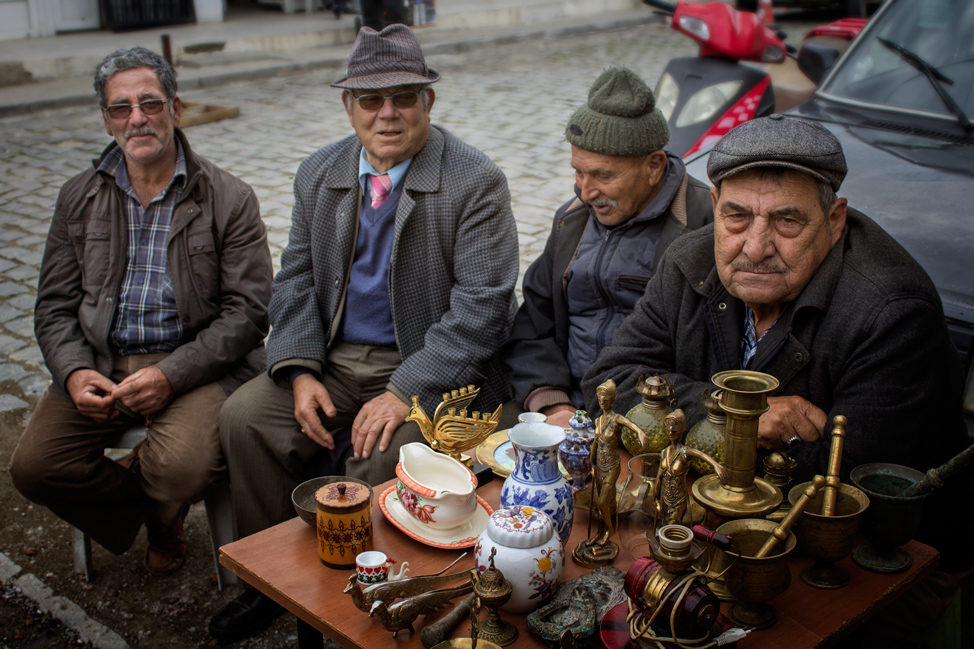 When I think of Turkey I think of the streets lined with men drinking tea and socializing, it is truly an iconic sight as we saw it in every small town. This image is from a market in one of favourite small towns, Burhaniye. With what little broken Turkish I had, I managed to ask if I could make a photo of the four of them. They obliged, and of course afterwards offered me a cup of tea.
4. New York City, USA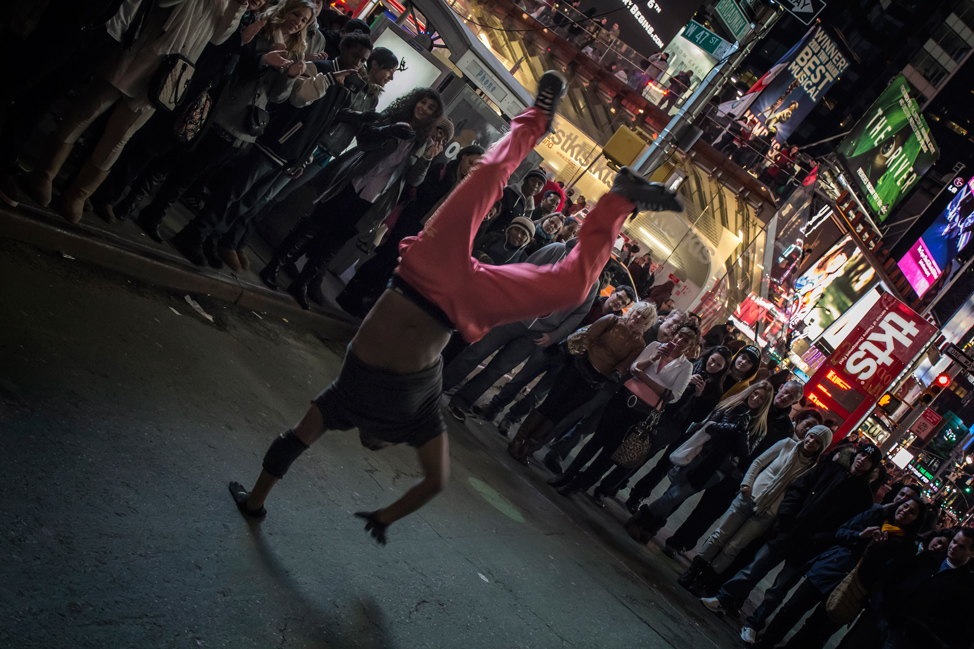 One word describes NYC: electric. No matter time of day or where he headed something always caught our attention and put a smile on our face. This instance was an impromptu street dance performance just outside of Times Square. It was one of our first times seeing the lights of downtown Manhattan and began to cement our love for the big apple.
5. Fort William, Scotland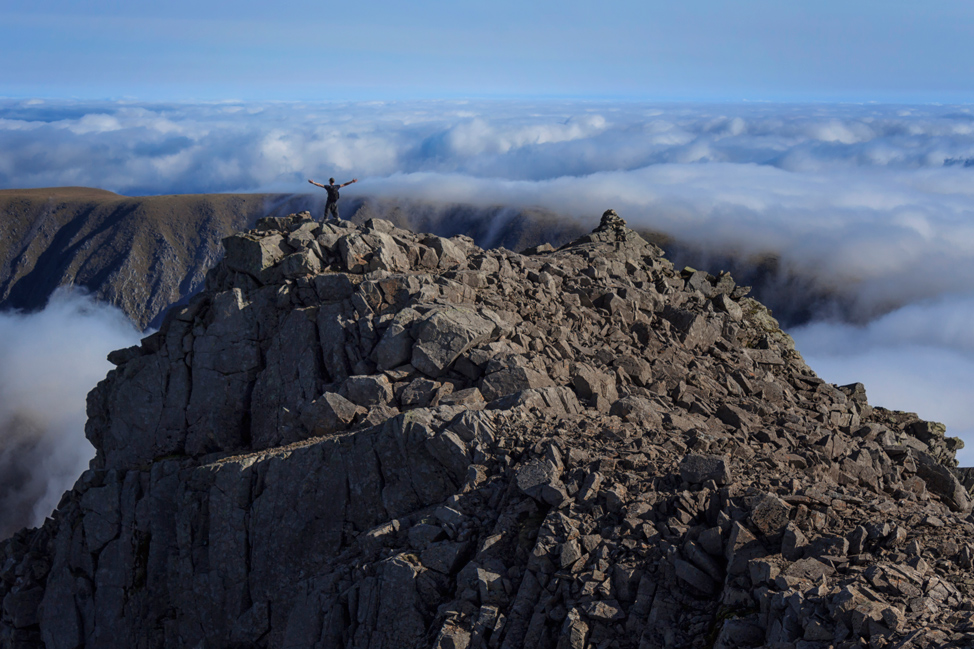 For three weeks we had a great house-sitting job in Fort William, Scotland. I itched at the opportunity to climb nearby Ben Nevis, U.K.'s highest peak, but the weather was not cooperating. Every day clouds rolled over the mountain and rain fell often. On our last day the homeowners returned and brought the sun and clear skies with them. Mark (the home-owner) and I made it to the top, and we were there with only three other people and a simply incredible view. Clouds rolled in but were well below the summit. Another fellow we passed said that he'd been up Ben twenty some times but had never seen anything like this view. Beginners luck I guess, and this image will always remind me of that great day.


See more from our 'Five Series' – celebrating five years of travel!


And if you are looking for some tips on photography for beginners, we have to that too!