Words by Dalene Heck / Photo by Pete Heck
We parted ways just after lunch – the miserable weather had thwarted our joint plans for the afternoon. I headed south with the camera and Dalene turned north towards her keyboard, inside and away from the relentless rain.
My shoes quickly soaked from the rising puddles, and even an umbrella couldn't stop me from getting wet. I made my way to the Palais de Congres and ducked inside to escape the elements.
I was relieved to be indoors, and as I casually lingered and admired the colorful stained glass inside the Palais, I saw it. A RESO sign near a staircase, leading down to an underground passage.

I walked over to the map and then discovered how the whole downtown of Montréal is connected.

La Ville Souterraine or the Montréal Underground City or is maze of 32 kilometres (20 miles). In total it links up 10 metro stations, banks, entertainment venues, the Bell Centre (home to the Montréal Canadiens), University of Quebec and University of Montréal campuses, a cathedral and even a library. It also connects 60 residential and commercial buildings and thus means that many people don't have to leave the warmth of the indoors in the harsh Canadian winter months. They can stay indoors at all times, as long as they can find their way around the reseau or RESO as they now call it. It means network.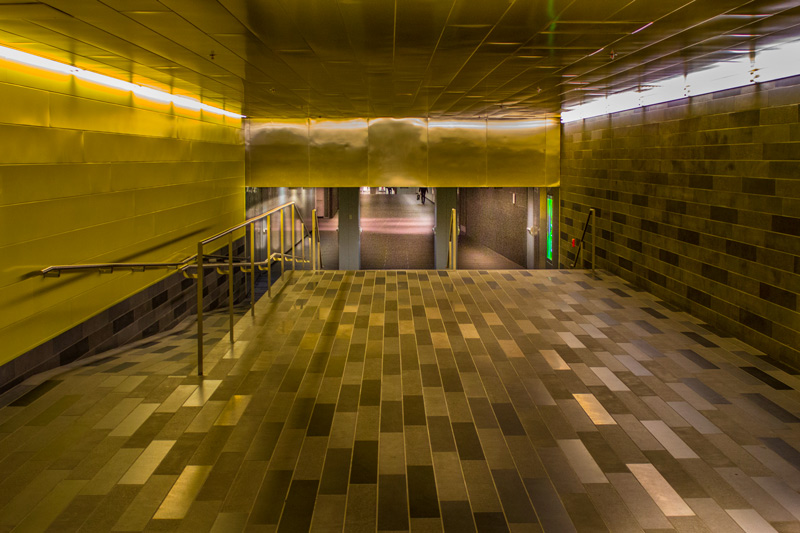 The RESO was originally started in 1962 when the Place Ville-Marie was constructed. It started as an underground shopping centre and with Expo being held in Montréal in 1967, the Montréal Metro was introduced. The RESO expanded with the metro construction into what it is today.
Apart from the multitude of people that pass through the corridors every day in a hurry to get somewhere or catch a train, Montréal tourism has embraced it as one of their most popular tourism spots. There is a plethora of art and galleries all around, you just have to look for it. If in a rush, you probably wouldn't even notice. But the architecture and galleries all around made for a wonderful (and blessedly dry) afternoon.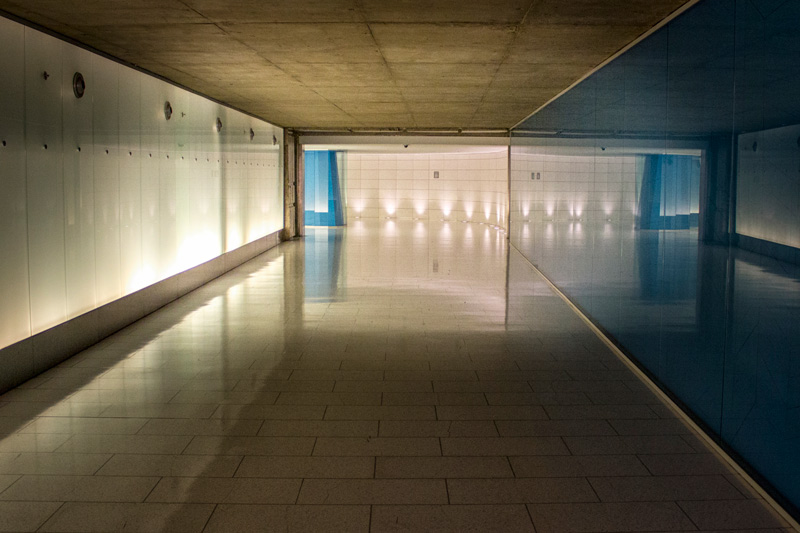 I got lost in the maze, took staircases up to find new buildings, and other escalators back down to be intertwined in the city's veins. I waited for people to pass so I could take photos of empty hallways. I stopped often to appreciate some of the beautiful architecture and art.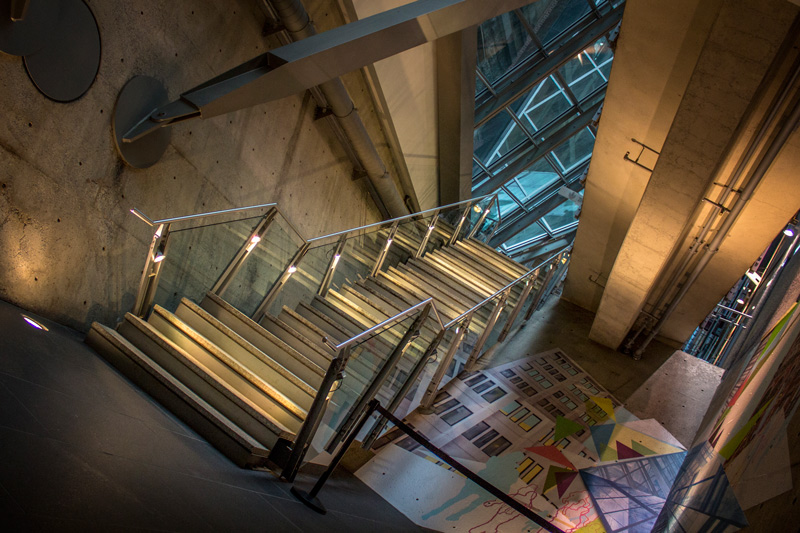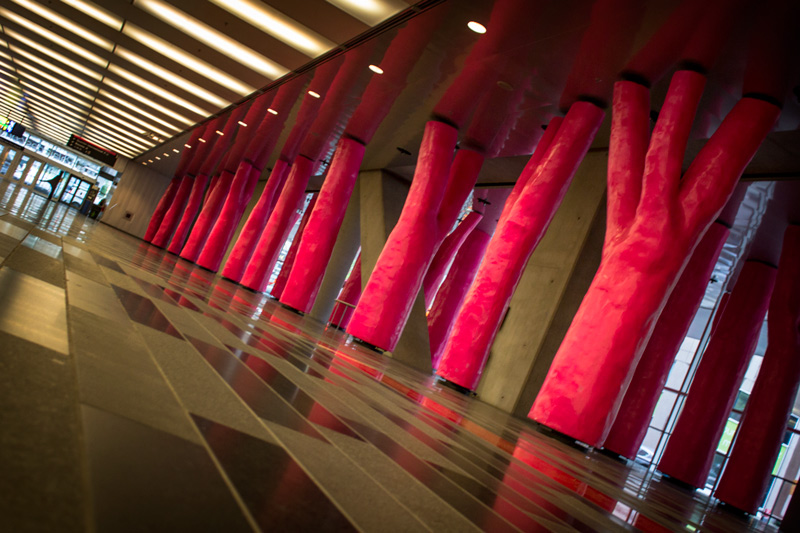 What started as a day that I thought would be uneventful and ruined, turned out into me learning an interesting piece (and whole other world) about Montréal.