5 Memorable Moments
Words by Dalene Heck / Photography by Dalene & Pete Heck
"Life isn't a matter of milestones, but of moments." ~ Rose Kennedy
We don't consider ourselves "country collectors" by any means – we keep track (40!) but are in no rush to add to that total. Slow travel is definitely the more seductive kind – where we can spend the time really get to know an area and its people, rather than rushing to cross the next border.
And that's where the majority of our very best moments have come from.
It comes in making connections with others who share the same moon on the other side of the globe, with each other, or with nature. It's those moments that keep us on the road, keep us pushing through the tough days, the lonely days, to pursue those moments of brilliance. And even though we also have those that cause grief, the tiny idealistic side of me says that those are good too. Without downs, there wouldn't be ups. Without dark, there wouldn't be light.
And so we share both…and save the best for last.
Five WORST moments
1. The stupidest thing we probably ever did. We were gutted while in South America when we learned of tragedies that struck Machu Picchu, just before we were set to visit. Rain wiped out tracks, killed many, and left the magnificent and historic site closed for two months. Needless to say, our plans had to change.
Instead, we booked a trek to Colca Canyon out of Arequipa. Apparently we had not seen enough photos or video footage of mudslides and tragedies, and we stupidly took to the mountains not so far away.
It was a long hike down into the deepest canyon in the world, and then we had a single afternoon to get back out via a series of switchbacks up 3,000 feet. We left slightly earlier than planned, fearing rain clouds closing in, but barely early enough.
About two thirds of the way up, we heard a scream from a family just one switchback behind us as mud poured from the top and almost landed on them. And then we heard it – a terrifying rush of water. We clung to the mountain wall and looked at each other for what we thought might be the last time.
Water did not flow more over the side of the wall, but instead turned our walking path into a small river. For the remaining third of the hike, we rushed as the rain continued to fall, but carefully placed each step, as selecting the wrong foothold might send us right over the side.
We reached the top and I sat, cried, and hyperventilated from the little oxygen available at the high altitude. It had been the single scariest experience of our lives.
And then we heard it – a terrifying rush of water. We clung to the mountain wall and looked at each other for what we thought might be the last time.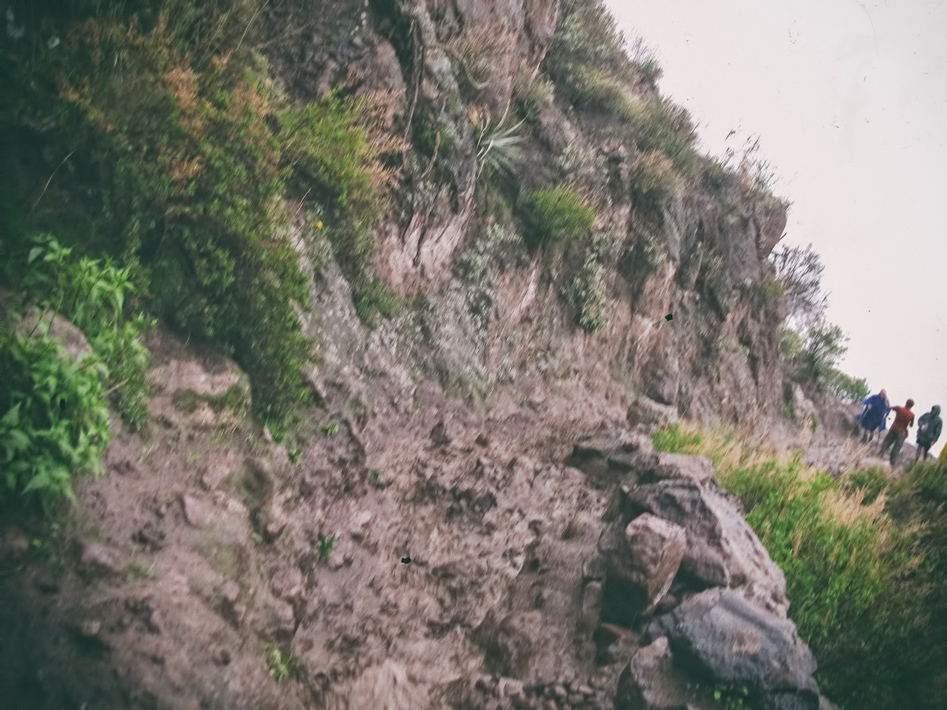 2. Our TSN turning point. Our first stop in our five year journey was Sucre, Bolivia, where we spent two months in one spot. After that, we moved non-stop. Hostel after hotel after hostel, long uncomfortable bus rides, and a new location every few days.
Rapid travel is exhausting. And when we arrived in Salento, Colombia, I was at my wits end. Our hostel, the only one in town, was filthy, bug-ridden, and the bed was made of plywood. Upon arrival, I sat and cried, a full-on aching howl that I couldn't abate.
That night, as we huddled on our wooden bed, listening to the lightening crash around us, we made some decisions. That awful evening was the catalyst for change and became pivotal in our travel evolution. We had to hit the bottom of travel burnout in order to realize that it just wasn't for us.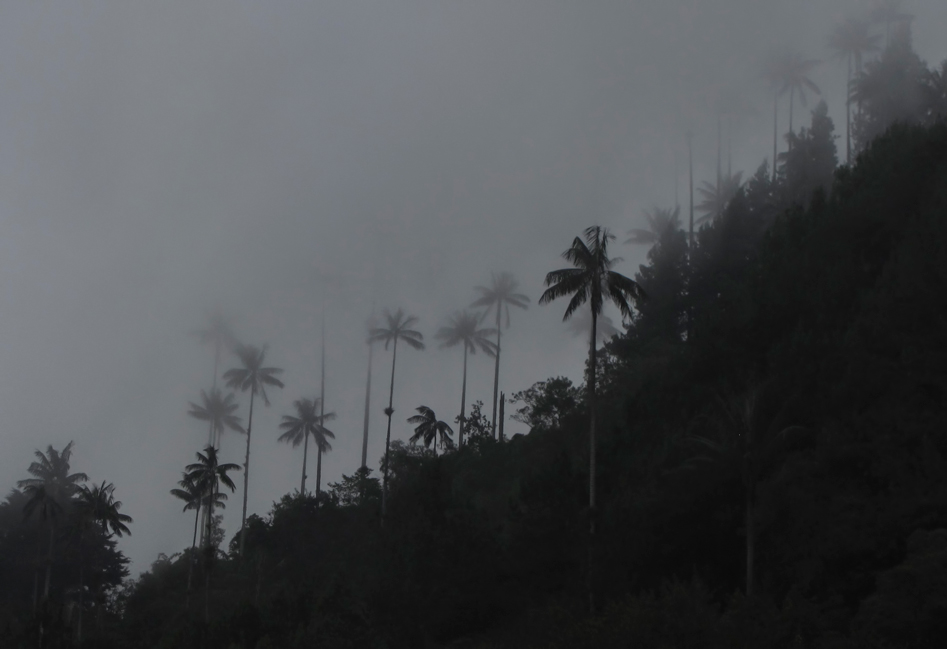 3. Pete's gun story. This story is still fresh, as are the aftershocks of dealing with it. If you haven't read about Pete getting robbed yet, then you'll find the story here.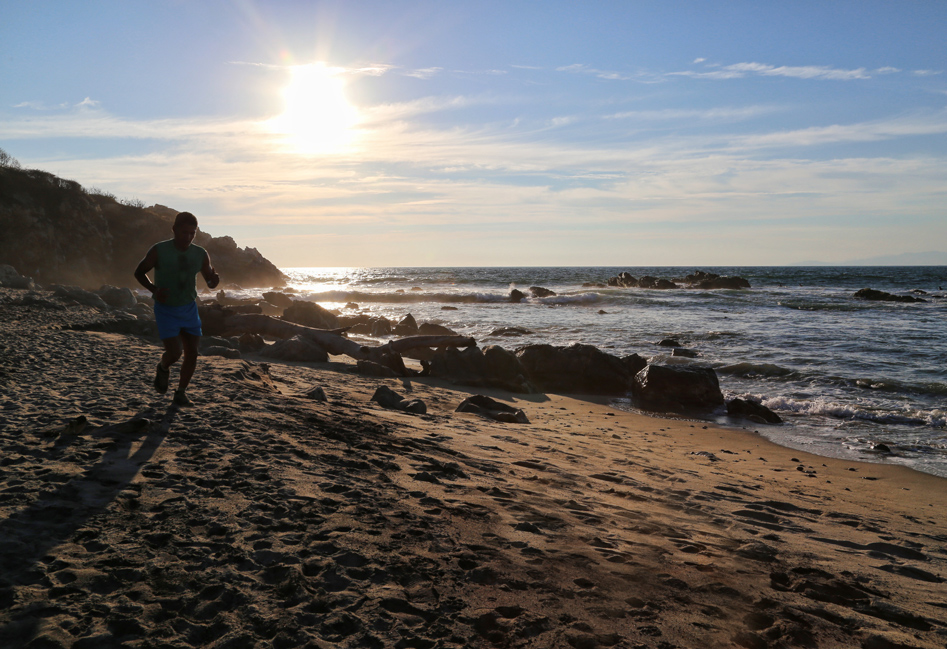 4. Dalene's gun story. And this story has never made it to the blog. It happened very early in our blogging career, when our primary goal was to inform our families what we are doing, but also spare their feelings and fear for our travels.
It was during a local baseball game in Honduras, as I sat in the stands and watched Pete hurling balls from the mound. He was excited to be a part of such a local tradition, and I was excited to watch, I took my seat behind the backstop and soaked in nostalgia from the many ball games I watched as a kid.
Except that this turned out to be nothing like games at home. Beer was not the only thing being served up, and as the game wore on, the crowd drank more hard liquor and became more rowdy. Questionable calls by the umps were met with vile protest, players were accosted viciously.
And then, to my immediate left, an argument was brewing. Voices were kept low, but the tension was easily felt. One man started slapping the other, who did nothing to retaliate but just stood there and took it. Soon, I knew why.
I had tried to keep my attention on the game, but everyone around me suddenly got up to leave. I turned back to the two men beside me and saw that the slapping hand now held a white-handled gun.
I fled to the bottom of the stands, and then to Pete's side as the game had stopped. The whole crowd stood staring at those two men who muttered words we couldn't hear. Pete urged me to leave and go home, but I was scared to move, and couldn't tear my eyes from what was happening.
Minutes later, the gun-wielding gentlemen left, down the stairs of the stands and out to the parking lot. The game resumed and I took a spot in the less-crowded section, away from the action, but I didn't stay for long. Shaken, I drove home, never to return to one of Pete's games again.
I turned back to the two men beside me and saw that the slapping hand now held a white-handled gun.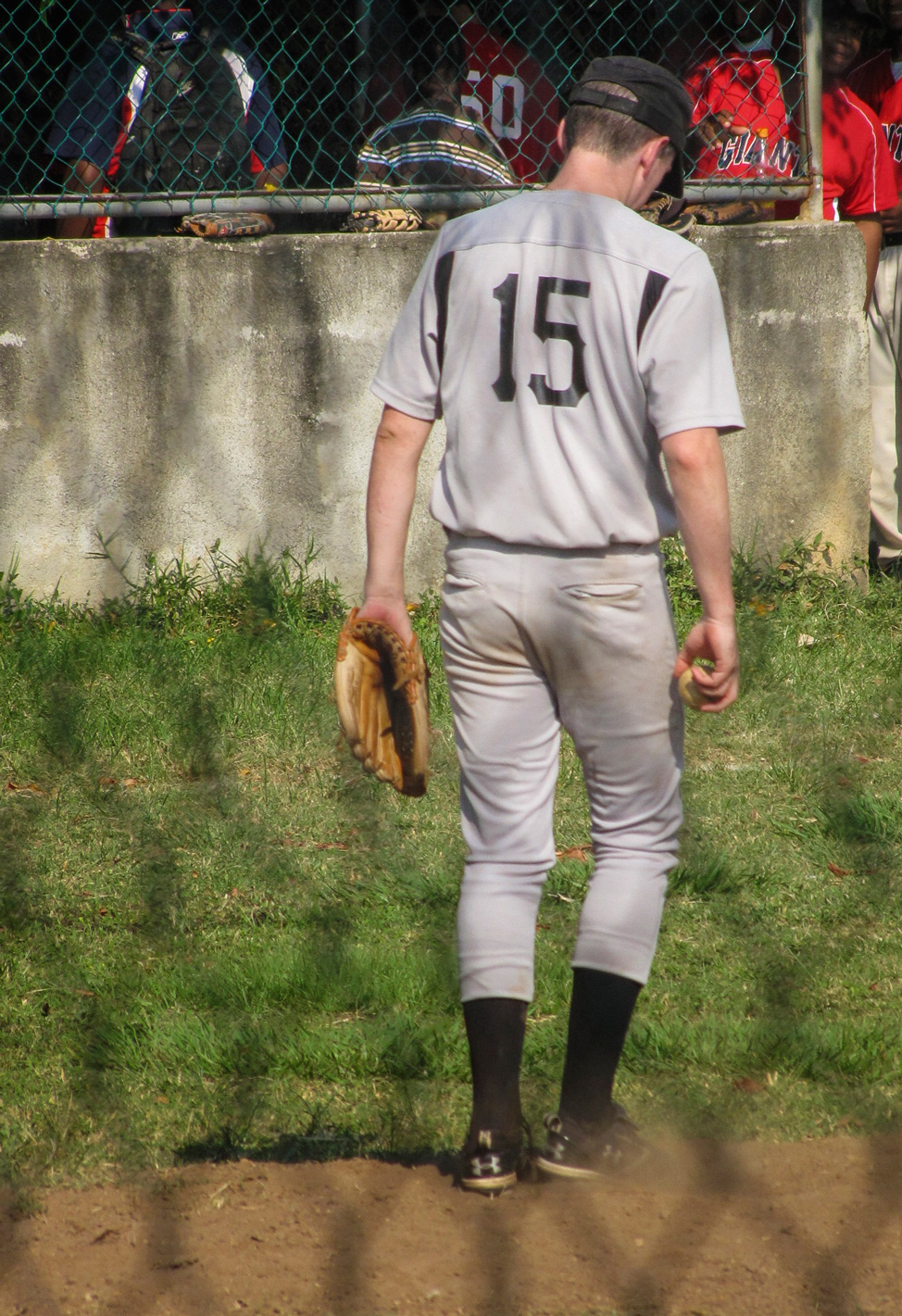 5. A protest in Cambodia. Another fresh story, more emotions we are still dealing with, when in October of last year, we watched an intense protest by sweat-factory workers that turned ugly. The protestors, armed with sticks and stones, were met with water cannons and then bullets, all right outside of our hotel.
We learned later that one woman was tragically killed – she hadn't even been a part of the protest and was simply selling rice from a street stall.
To read more about that tragic morning, the post is here. That is one day that will stay with us forever.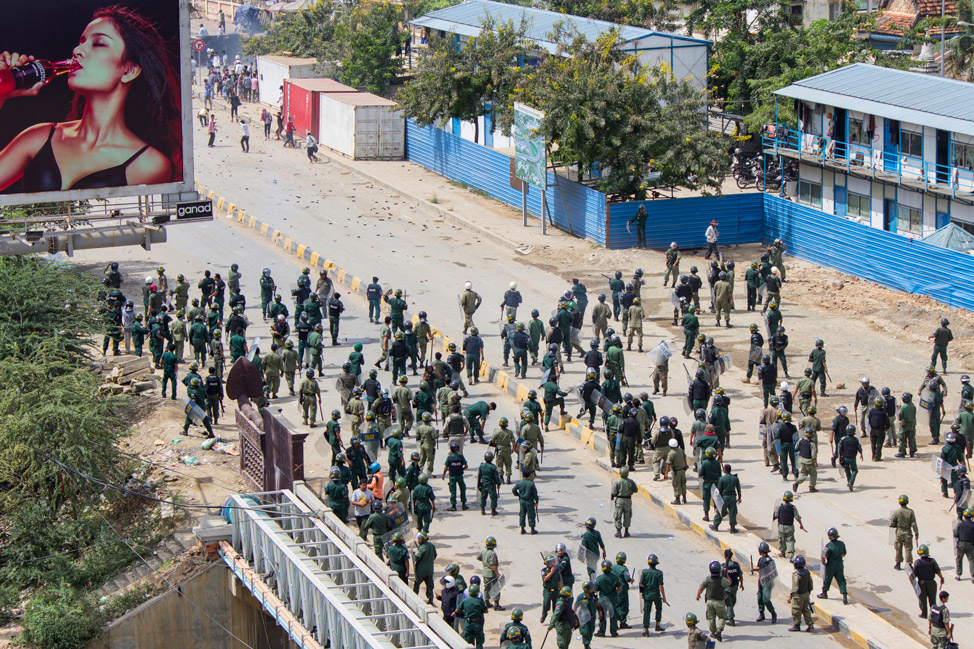 Five BEST moments
1. Picnic with students in Burhaniye, Turkey. This is our favourite story, retold dozens of times to anyone who will listen. One sunny weekend day during our first house-sit in rural Turkey, our good friend Mustafa invited us on a picnic with his English students, such that they may practice their skills with the first English-born speakers many of them had ever met.
That day was filled with magical moments (and replicated twice, although the first experience is always the most memorable), as we asked each other questions and shared not one, but two full meals (the Turkish know how to eat). Pete and I were thoroughly absorbed in just watching their habits – their interactions with each other, their overwhelming courtesy and respect for us.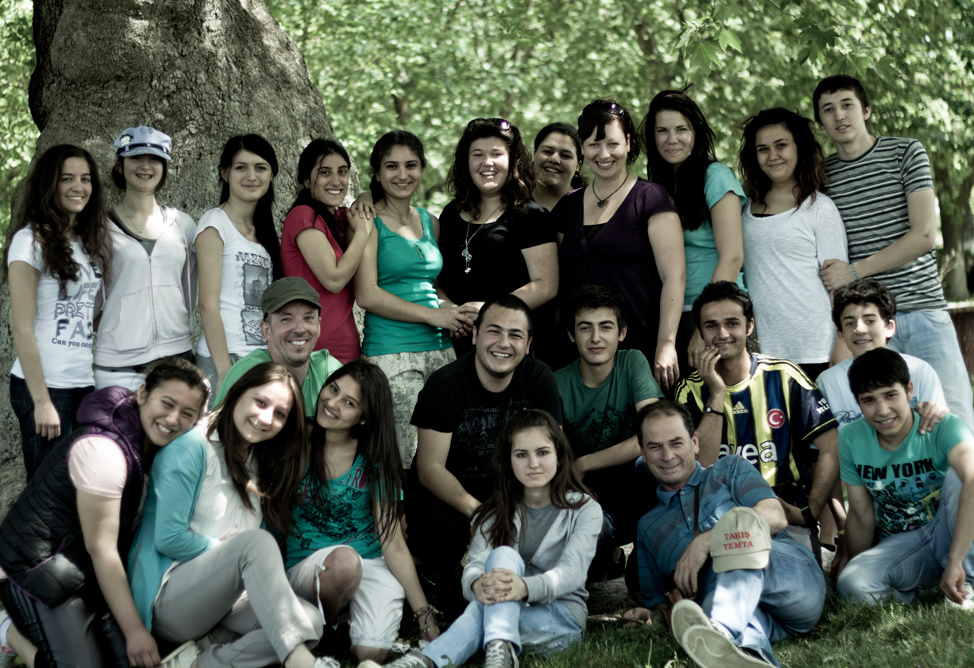 2. Becoming godparents in Roatan, Honduras. We got to know Jolien whilst driving up and down the 4 mile bumpy road from our house-sit to the one stretch of pavement that ran across the small island. She lived in a ramshackle house just near us, and we often passed her walking. She was very far into her first pregnancy, and so we would stop and offer her rides.
She was young, beautiful, and so excited about her first child that we came to share her enthusiasm. We helped with her baby shower, and when we discovered that she had no real plan for how to get to the hospital when the time came, we offered to drive her, at any time of day or night. The night that baby Julie was born ended up being wholly terrifying, and we were so grateful at the end of it to have played a part in their survival.
And so was Jolien, naming us godparents to her sweet baby, a single moment we never could have imagined, and just one week before we were scheduled to leave. It made our difficult goodbye to the island that much harder, but still remains one of our most cherished experiences.
She was young, beautiful, and so excited about her first child that we came to share her enthusiasm.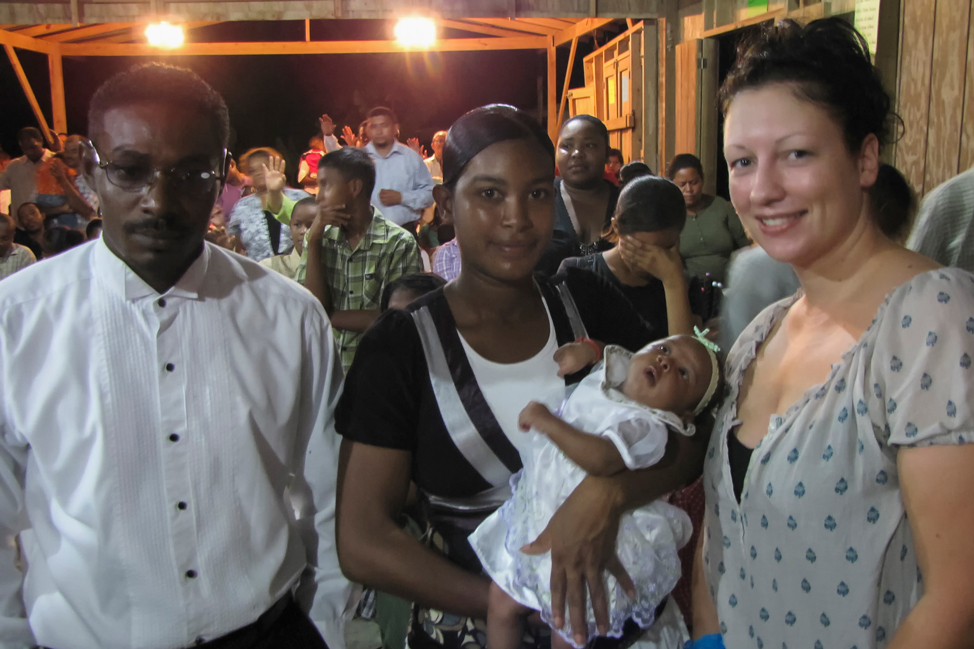 3. Living on an erupting volcano. While volunteering for an after-school program in Banos de Agua Santa, Ecuador, I shared the most peculiar moment with some of the young students. As we all sat down with crayons and blank paper to draw to our heart's content, I was stunned with what pictures they presented
My sub-mediocre artistic abilities saw me drawing the usual North American childhood fare – a simple house, stick characters, trees and a swingset. They're usual Ecuadorian childhood fare? An erupting volcano with lava flowing to the town below.
Mount Tungurahua, on which the small town of Banos de Agua Santa is based, began blowing her top in the middle of our two month stay there. That very first night we sat up almost all night, glued to the action out of our window. While the floors shook and the windows rattled with each dramatic boom, we saw locals pack up and leave town in the wee hours of the morning. I wanted to leave, Pete wanted to stay.
He convinced me of this chance of a lifetime, to experience mother nature's force like no other. Not positive that it wouldn't mean a shortened lifetime, I still allowed my arm to be twisted into staying. I was glad I did, and to experience the thrill and fear with all the other locals who stayed, including the crayon-wielding children.
While the floors shook and the windows rattled with each dramatic boom, we saw locals pack up and leave town in the wee hours of the morning. I wanted to leave, Pete wanted to stay.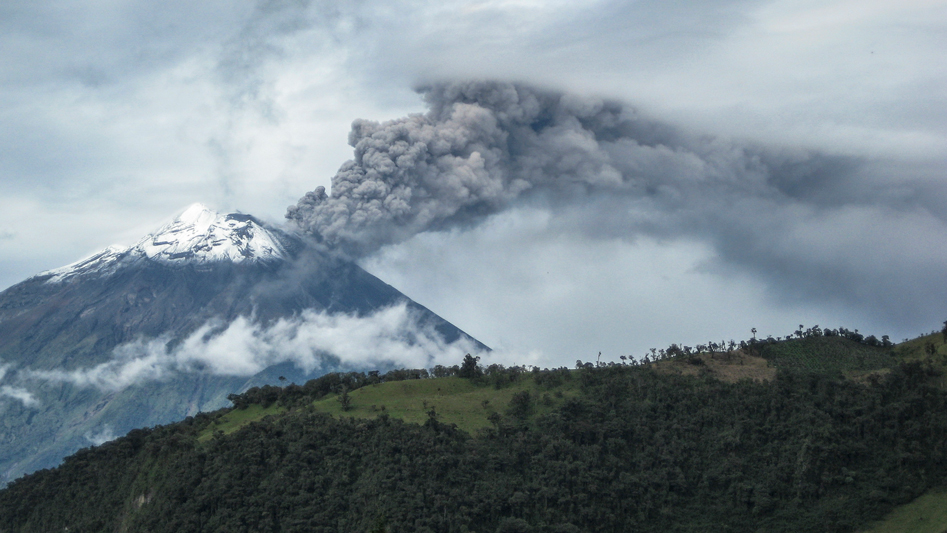 4. Arriving at the Knud Rasmussen Glacier in Greenland. There are many sights that have choked us up in our years of travel, but none moreso than arriving at this magnificent glacier after nine days of kayaking to get there.
It didn't happen right away, after staring at it from a distance and tirelessly paddling all day to reach it, we arrived exhausted and just ready to ditch the kayak and relax. So that aha moment, the one that said: "Damn, we did this." came a little while later when we were able to sit in silence and absorb the experience.
96 kms paddled, in temperatures just above freezing, with nine days of grease built-up on our hair and bodies. The sheer beauty of that large chunk of ice was an ultimate reward.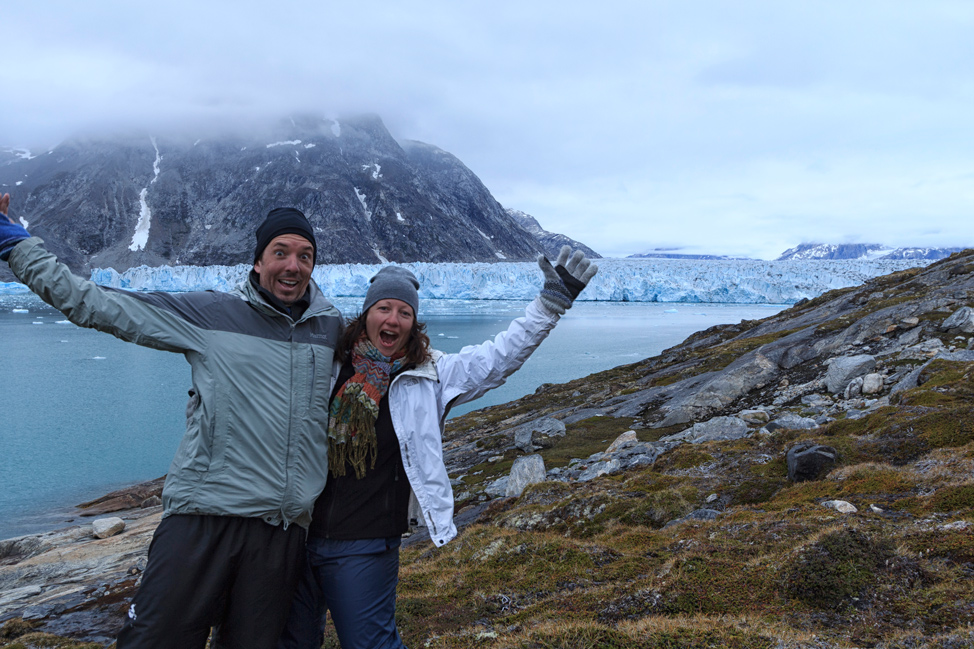 5. The Paris surprise. Admittedly, in the last five years of travel, romance has taken a bit of a back seat. We're together 24/7, working constantly, and not always paying as much attention to our marriage as we should be.

So for our 12th wedding anniversary last October, Pete planned to surprise me. It was an astounding effort, given how chatty he is, that he managed to not blurt it out in the weeks leading up. I had come to suspect Paris thanks to another travel blogger whom I shall graciously call out here (hi Amanda!), but a few last minute discussions with Pete also thew me off completely.
When we got to the airport and he checked us in and handed me this ticket, I was over the moon. We had never been to Paris before, and it was all that we expected it to be. And more.
For more posts in our "Five Series"…