Words by Dalene Heck / Photo by Pete Heck
We grumbled a bit as we descended Temple IV and made our way across the grounds of Tikal, still disappointed at the non-appearance of the sun after our 2:30am wake-up to greet it.
The fog lay quite thick and low, but at least at ground level, everything instead appeared to be mystically enchanted. Abel pointed out things we may have missed if wandering on our own, explaining the precise meanings of several symbols engraved on stones according to the fascinating Mayan system of beliefs. He pointed out several green mounds and grassy knolls that covered ruined buildings yet to be unearthed.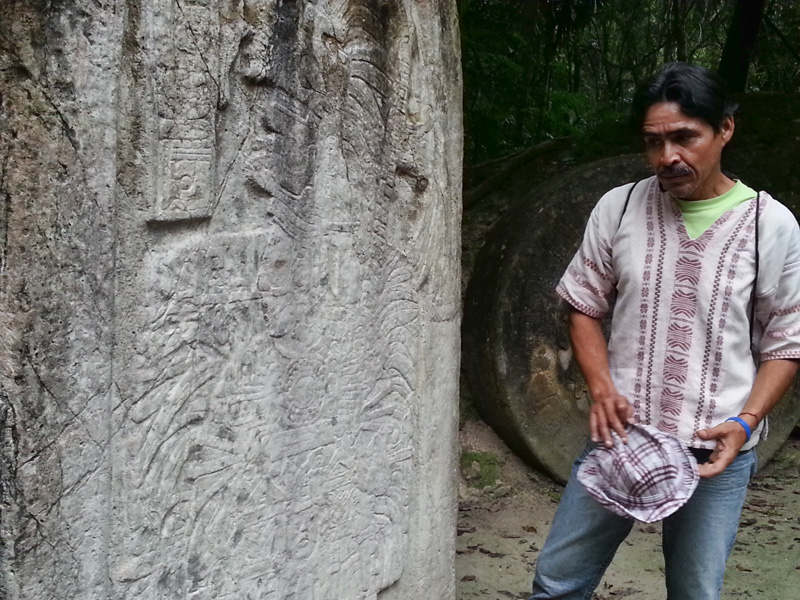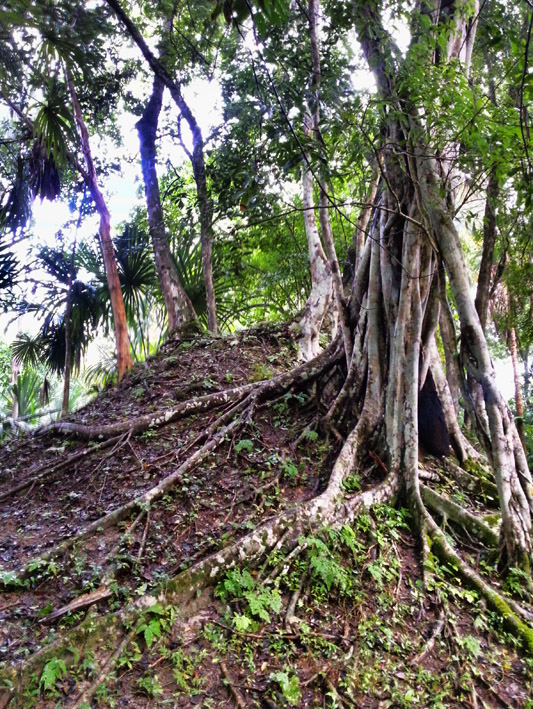 Trees have taken over many of the odd mounds, growing in any available space and at weird angles. As Tikal is both a cultural and natural UNESCO site, great pains are taken to preserve the unique fauna and flora, which surely must be cause for competitive tension between plant-survival and ruin-reveal.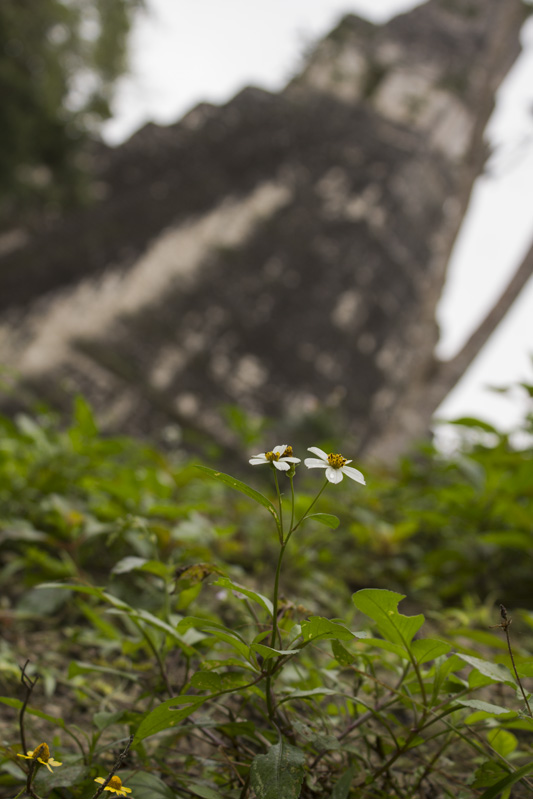 It was quiet in Tikal. We had made our way to the main temple grounds and parted with our guide. I sat on ancient stones at the main plaza, surrounded by giant temples, marked ceremonial stones, and basins. I watched on as tourists and birds circled the structures in similar patterns before casually moving on.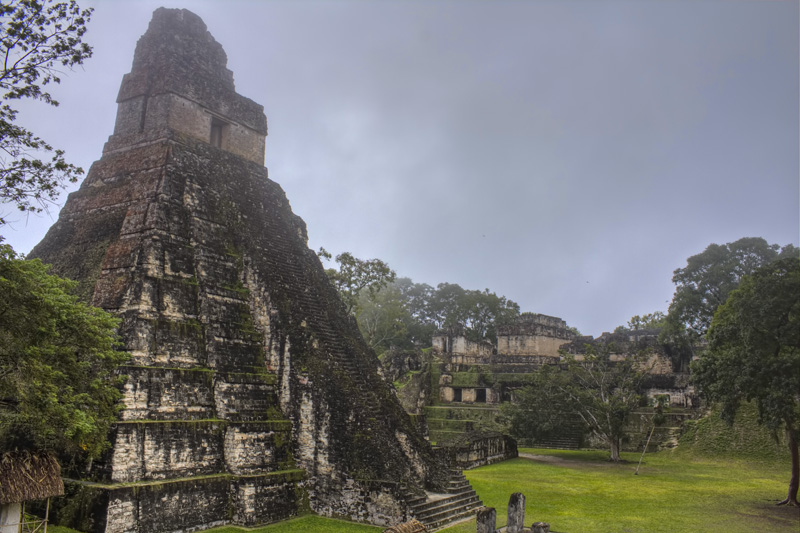 I was immediately intrigued by a large Guatemalan family in typical Mayan clothes as they posed for a picture in front of Temple II. How humbling would that be, to be able to touch and climb on something built directly by your ancestors thousands of years in the past? It's something that few can actually do. I was envious.
The family gathered around a sunken basin and began to set-up for a ceremony. Four candles were lit and set at opposing ends of the circle. Fire was struck in the middle of the traditional altar and much chanting followed as the participants each held a burning candle and knelt on the hard stone surrounding. Thick grey smoke rose in a constant sizzle.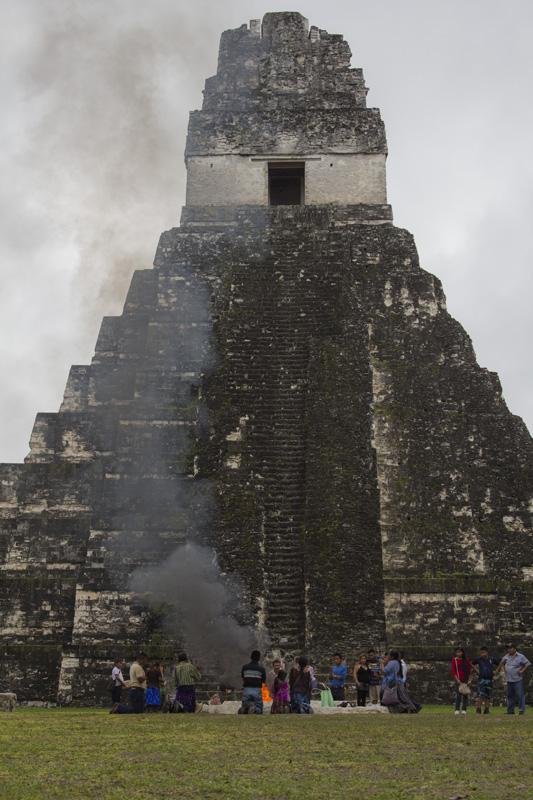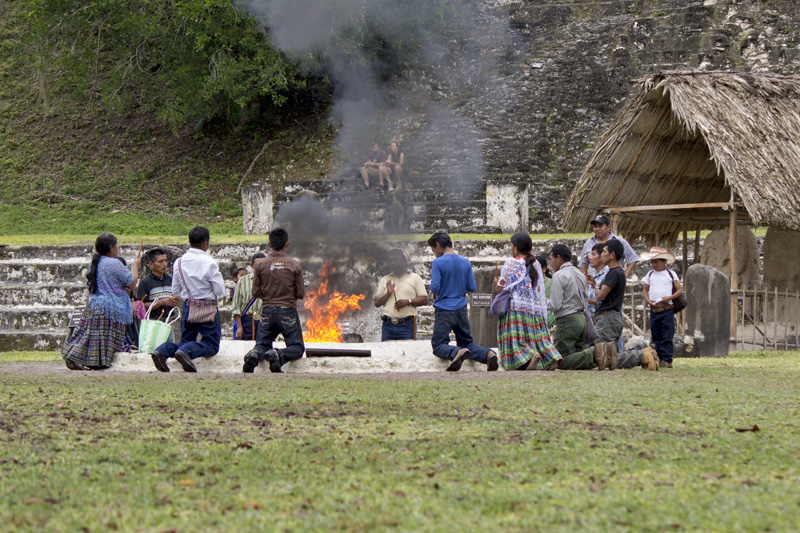 We lingered but tried not to be intrusive. We were just so drawn in by their movements, chanting, and Christian elements to their ceremony.
They knelt on the hard stone, hands clasped in front of them. The younger children wandered loosely behind and the odd cell phone rang out from their pockets. Despite the distractions, we felt a part of something special, paying witness to a traditional ceremony on the grounds of their ancestors.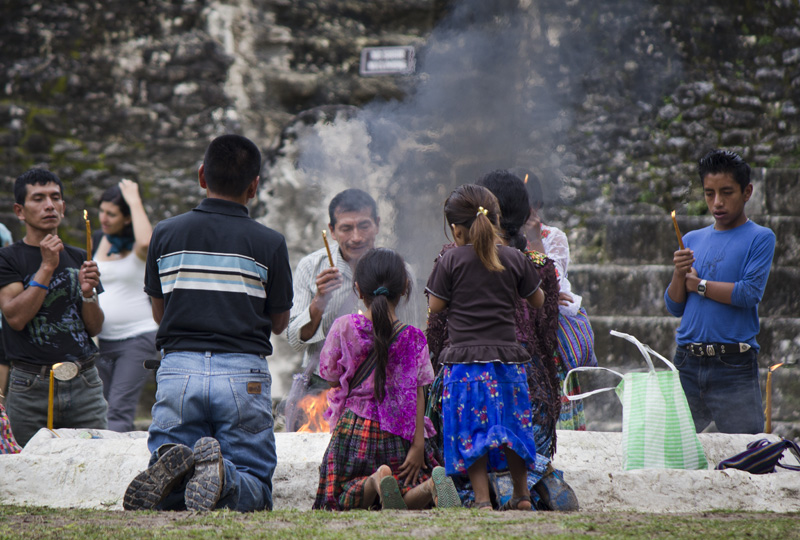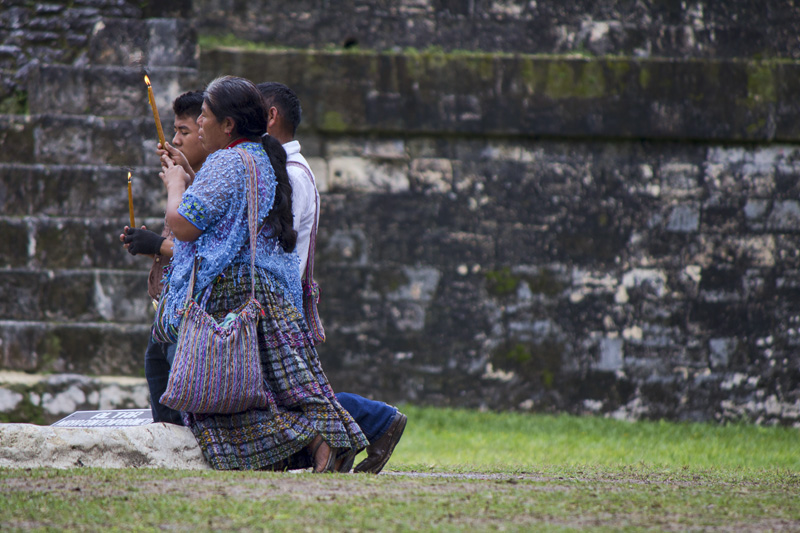 It ended in unison. Each participant made the sign of the cross and bent over to kiss the ground. Candles were blown out, hands were shook, and they were done.
The sun still eluded us, as we slowly made our way to the exits. But we were okay with that.