We'd forgotten about this kind of romance.
<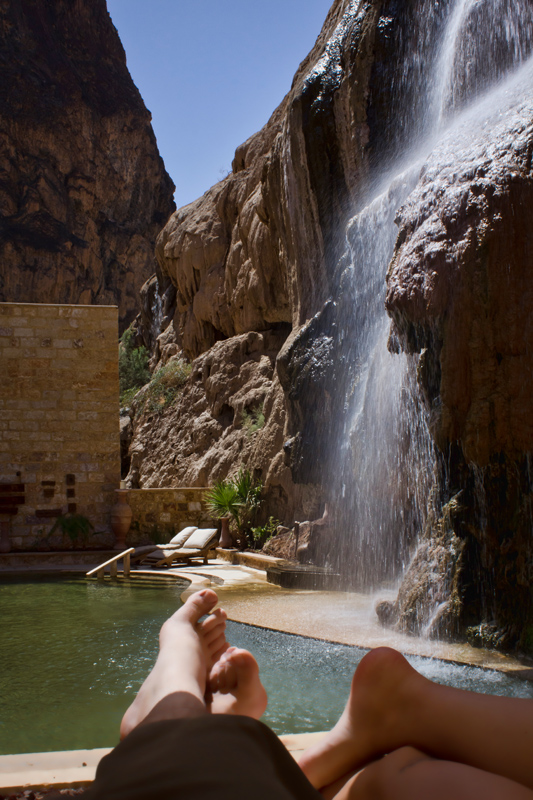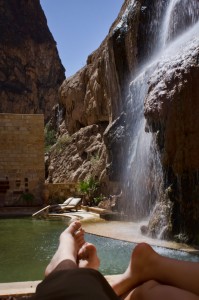 Crisp, yet soft, white sheets. A view outside our window we didn't want to close our eyes to.
Gently trickling waterfalls, enjoyed by the comfort of a poolside bed built for two.
Massage. Gourmet meals. A natural cave sauna.

In our old lives we made time for this because we had to – stolen moments with each other outside of our busy work weeks were amped up to be enjoyed decadently when possible.
Nowadays, our life is simpler, and romance can be a little harder to navigate. We've sometimes had to replace public displays of affections with toe taps, or find ourselves in separate dorm beds listening to abusive snoring beside us.
We've made do with this new life of travel. We'll often share a cheap bottle of wine to watch the sunset in a new place, and we share little gifts of appreciation with each other on more than just marked occasions. We've learned to spoil ourselves in other ways in our ten years of marriage, and have been very happy to do so.
But….
Hot damn. We'd forgotten how special a truly romantic setting can be.
It felt like the Evason Ma'in Hot Springs was built just for us. Nestled in an impossibly green valley surrounded by red desert, we basked in lush flowering foliage, several sparkling waterfalls, and the silence of a completely remote setting.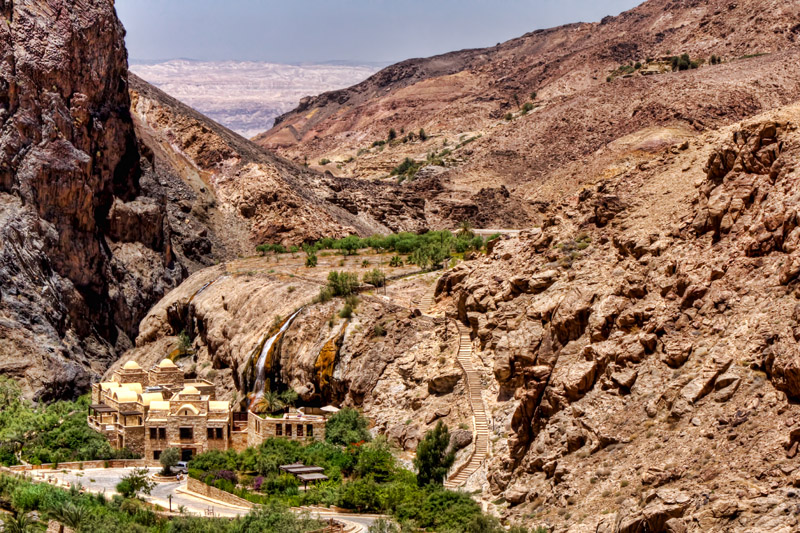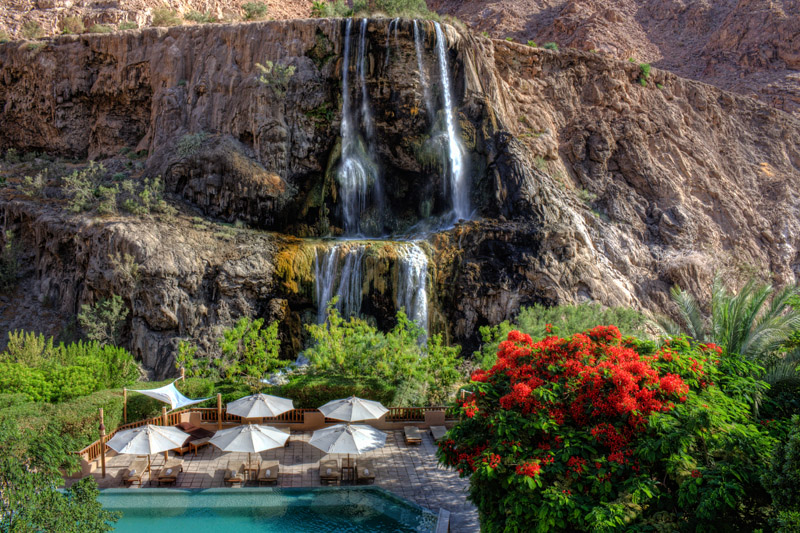 Massages relieved sore muscles from all our activity. Our window opened to the sound of nothing but rushing water. A bowl of grapefruit sorbet was served up poolside.
We were relaxed. Pampered. Deliriously happy.
It was the kind of romance we've missed out on for a long time. (But you can bet we won't forget about it again!)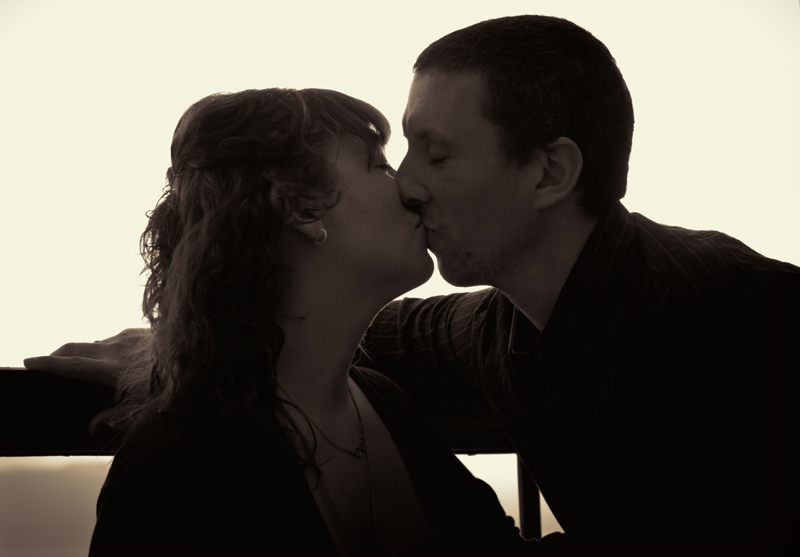 *****
Our visit to the Ma'in Hot Springs was courtesy of Visit Jordan. As always, the opinions we express are our own.