It was two years ago this week that we pulled away from our suburban home for the last time.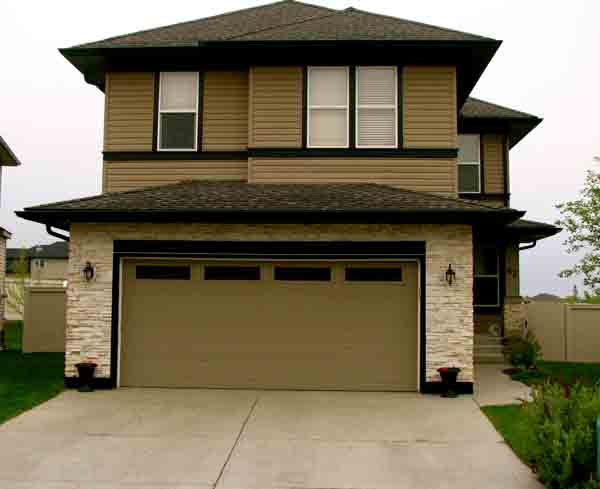 As the sight of our home for four years faded in the rearview, I could have never guessed the rush of feeling that overcame me.
I had expected to feel lost without a place of to call home. Despite a few treasured things put into storage, all that we had to live on was piled in our wee car and we headed into the city for our first house sitting job. We had one month to wrap up our jobs, almost two months to jaunt across the country and visit family, and then we were set to board a south-bound plane and begin our vagabonding ways.
I had expected sadness to be leaving a house we had watched be built from the foundation up. I remembered rejoicing in the decisions over wall colors, light fixtures, and the style of carpet. Then came the fun of shopping for furniture, art and knick-knacks to fill it. And finally, we were excited to share the house with our loved ones – creating joyous memories from numerous parties and family gatherings.
It was ours. We had worked hard for every square foot of it. And it did provide some fabulous memories.
But remarkably, I didn't feel sad to leave it all behind.
Instead, I felt joy. Pure and utter joy.
That morning, after handing over the keys and driving away, nobody could possibly have knocked the smile off my face. The windows in the car were down, the fresh spring breeze was on my face and uplifting tunes were cranked as I wound out of our former neighborhood.
We were free.
We were free of the arduous task of cutting the lawn and fixing that broken step. We were free of cleaning the 3.5 bathrooms we shared between two of us. We were free of having to worry about decorating those last couple of untouched rooms. We were free of having to work long hours at our stressful jobs in order to cough up ~$2,000 monthly for our mortgage, taxes, and utilities.
The world had suddenly opened up in a way it never had before. Our time was ours, all constraints had vanished. And we were committed to taking full advantage of it.
Two years later…
I'd be lying if I said there aren't moments when I miss it dreadfully – when I want nothing more then to curl up on our soft, oversized sectional and watch a string of movies on our large TV, with a contented and purring kitty cuddled in my lap. I've definitely had times when I have wished for it all back.
But those are just moments in a string of 730 awesome days. It takes me just a few seconds to remember what that house cost us – and not just in terms of dollars – but in our time and livelihood. The biggest portion of it being work, spending countless hours behind a computer screen creating wealth for people other than ourselves. The irony was that we spent considerable time OUT of our precious house just earning the money to allow us to live comfortably IN it.
Instead, in the last two years, we've hiked up mountains. We've played with monkeys and swam with turtles. We've witnessed incredible festivals and kayaked in the snow, and been filmed for a web series. We've learned Spanish and taught English. We've taken advantage of our freedom, and spent every single minute creating a new way of life that we absolutely love.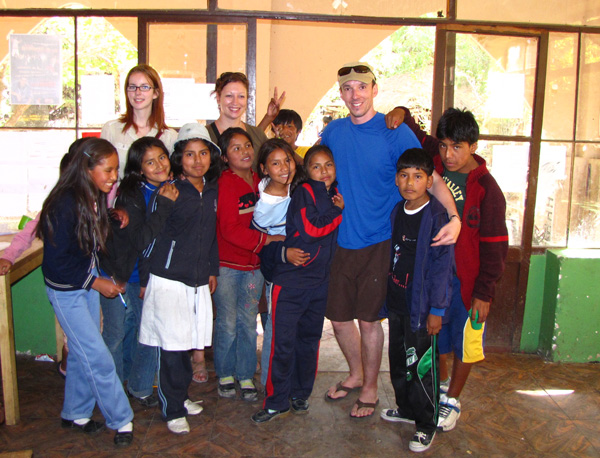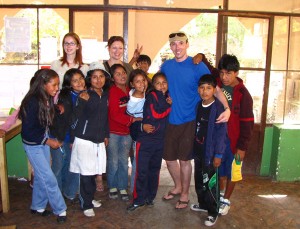 And hopefully we've made a difference in the world in some small way – whether it's helping a disadvantaged kid procure his or her birth certificate, or just giving a neighbor a lift – all the while, immersing ourselves and learning about new cultures in different corners of the world.
For us, there is no greater paycheck than that.
I expect there will be a day when this will all change again. Where we may tire of this nomadic life, and crave a space to call our own. Where I will agonize over the color of our walls or where to hang that beloved piece of art.
When that may be, I don't know. But I do know this:
We will not have 3.5 bathrooms and 5 bedrooms for the two of us. Ridiculous.
We will not be a slave to our possessions. So what if our neighbor just bought the latest and greatest toy, it doesn't mean we need it too.
We will give back. Wherever we may be, we have learned that any effort of humanitarianism pays off tenfold in enriching life experience.
And above all, we will never develop a lifestyle such that we cannot squeeze the greatest amount of joy out of every single, short moment we have on this earth.
We will be free.