10 Ways to Enjoy The Magical Blue Lagoon Malta (in 2023)
Words by Dalene Heck / Photography by Pete Heck
After a few days of doing absolutely nothing, we needed a change of scenery. And our first destination, just moments away from our hotel by boat to the tiny island of Comino, was the infamous Blue Lagoon Malta.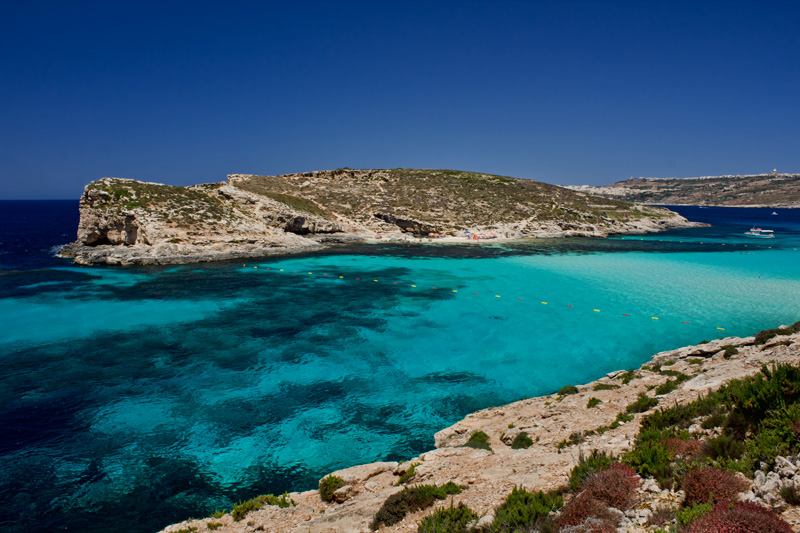 It has to be the most touted tourist attraction in Malta. Every advertisement and cooing salesperson offers the same thing: a white sandy shore and crystal clear waters of piercing aquamarine.
Malta itself isn't much of a beach-y destination, the shorelines are most often rocky, and any spot of sand becomes instantly crowded.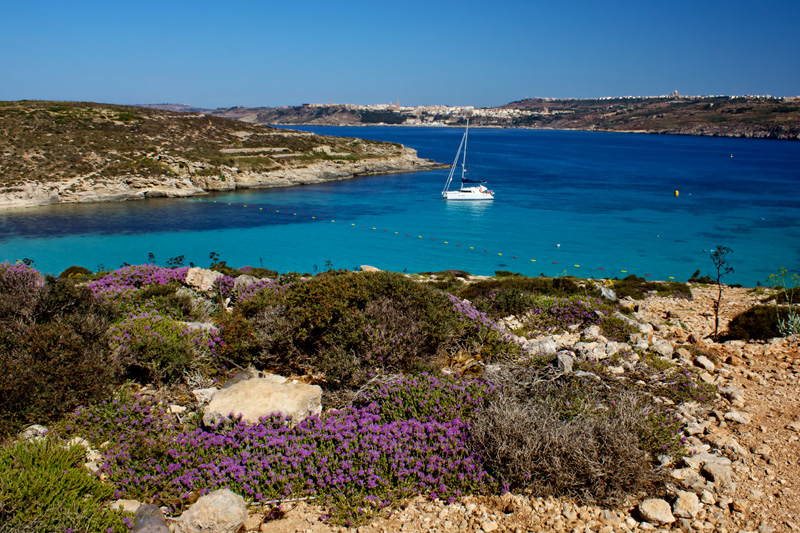 But the promise of a fairy-tale beach of perfection? Perhaps even with Brooke Shields emerging from the glistening water (that was Pete's dream, anyway, even if the movie wasn't actually filmed here)?
Is the Blue Lagoon Malta worth it?
We had to see it for ourselves.
Where The Blue Lagoon Malta is Located
The Blue Lagoon Malta is located on the small island of Comino, which is situated between the main Maltese islands of Malta and Gozo.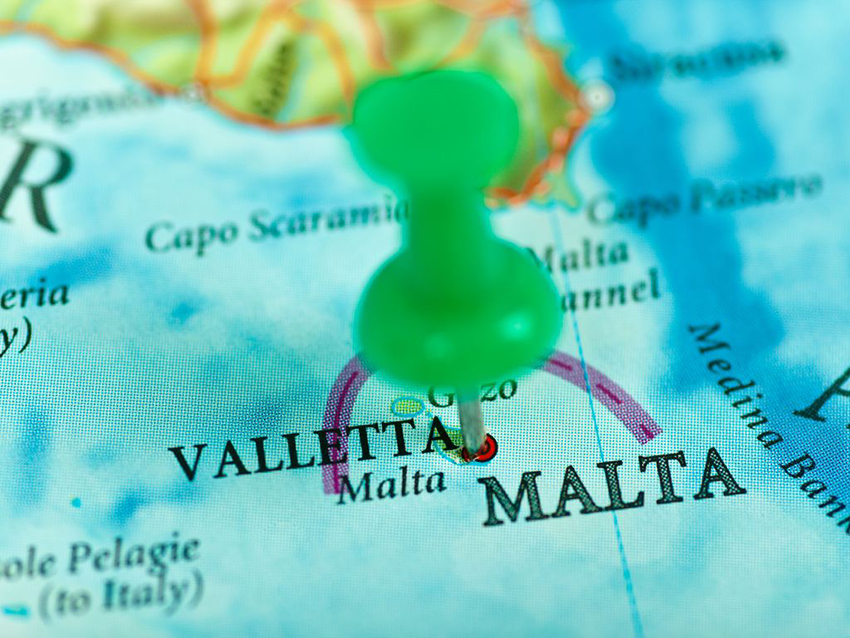 Comino Island is the third-largest in the Maltese Islands archipelago and is known for its pristine natural beauty and crystal Lagoon.
How To Get To The Blue Lagoon Malta
To reach Malta's Blue Lagoon, visitors can take a boat or ferry ride from either Malta or Gozo.
Ferries depart every half hour from Malta, between 8:30 am and 4:00 pm. Adult roundtrip tickets are €15, and children under 10 are €7.
Boat tours and water taxis regularly operate from various locations on both main islands, providing easy access to Comino Island and Malta's Blue Lagoon. You could also hire a private boat.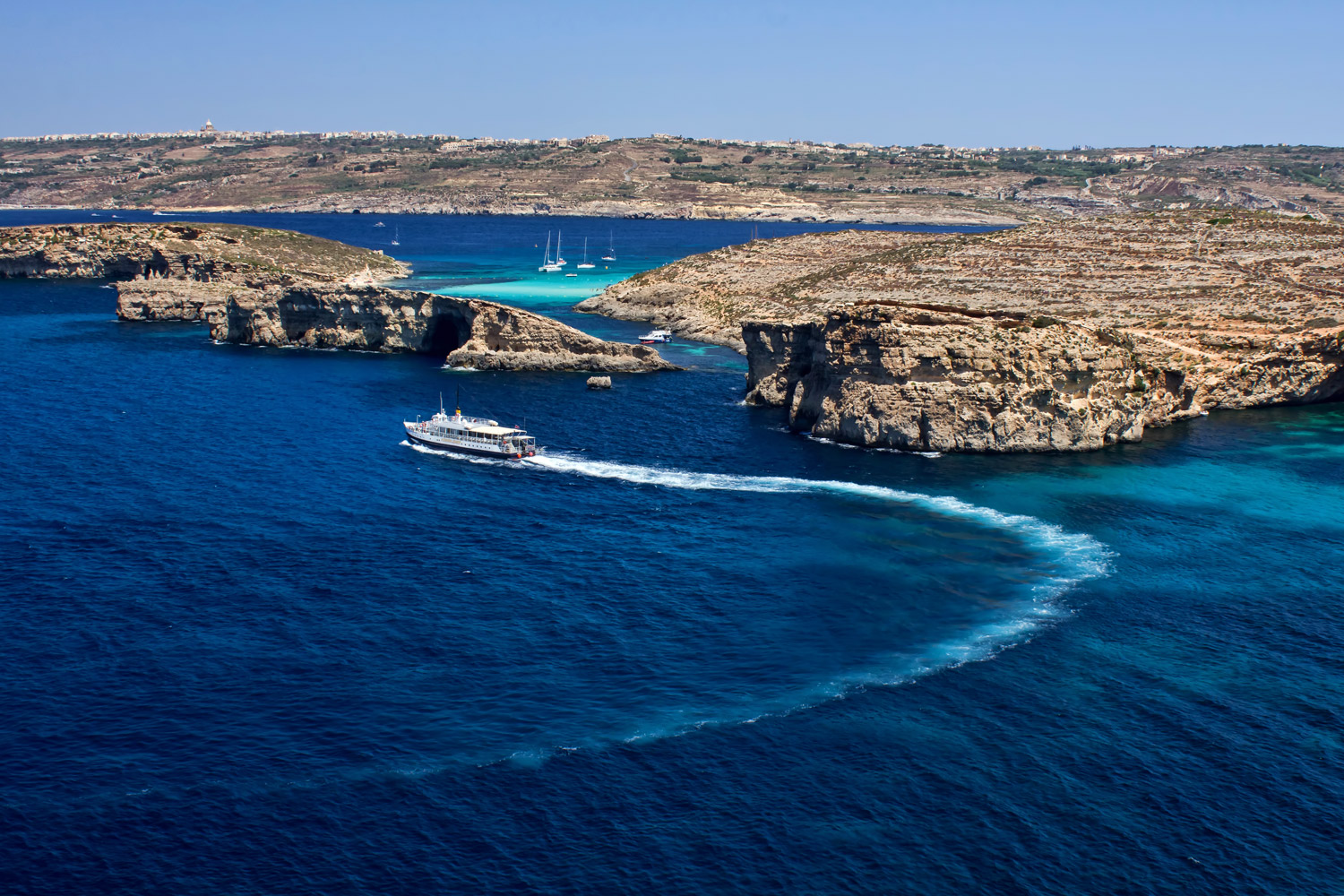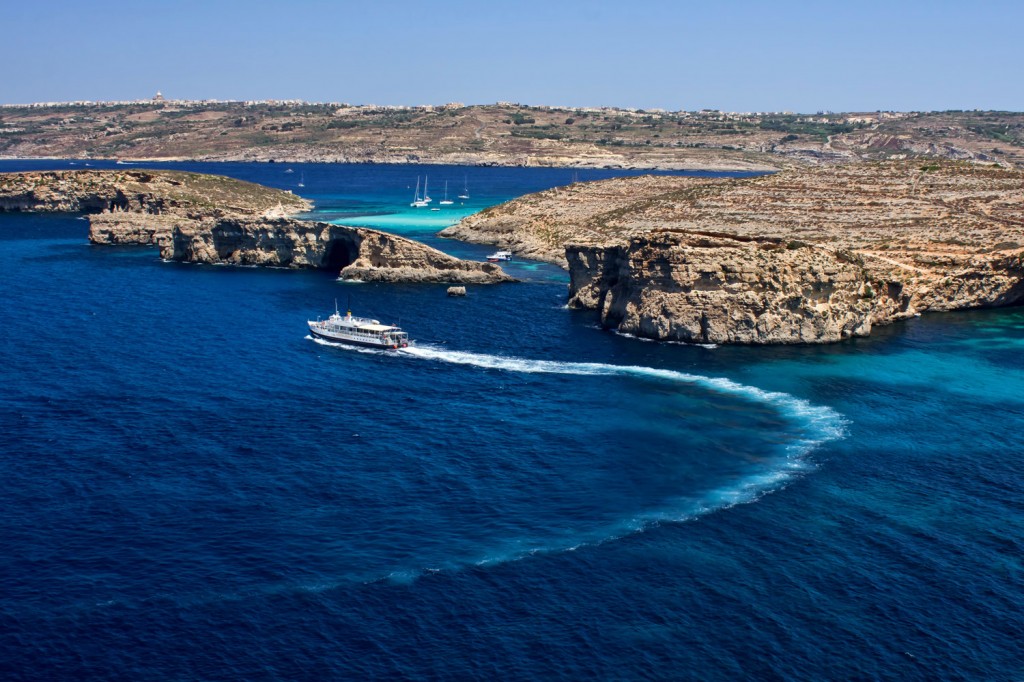 The journey from Malta Island or Gozo Island to the Blue Lagoon is relatively short, taking around 20-30 minutes by boat.
Once you arrive on Comino Island, Malta's Blue Lagoon is easily accessible from the main landing area.
Visitors can take a short walk from the boat drop-off point to the Blue Lagoon, where they can enjoy the beautiful beach and stunning views of the turquoise waters and surrounding cliffs.
What To Do at The Blue Lagoon Malta
Hit The Beaches
Early in the day, Comino Beach (or Blue Lagoon Beach) was fairly empty. That didn't last long.
The water is as blue and clear as they say. The sand is as soft as they say.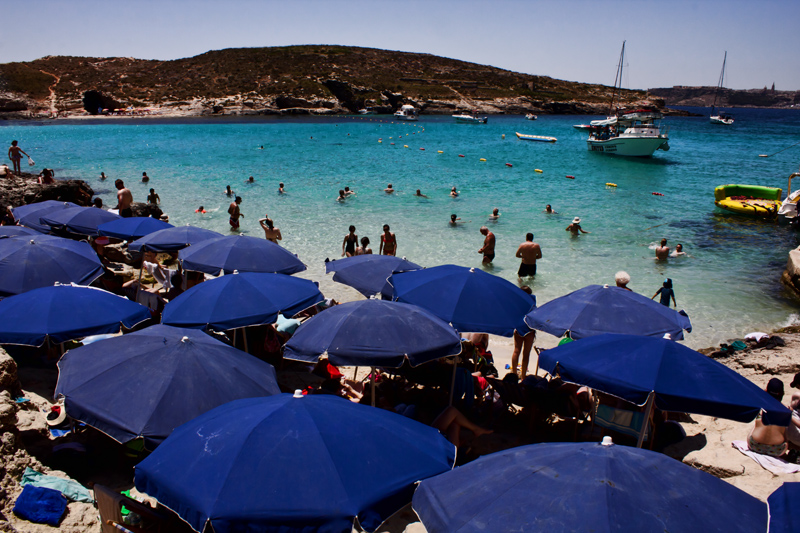 But what did they not tell us?
That our old backyard was bigger than this small sandy beach. That the numerous beach chairs and umbrellas crammed together would make it almost impossible to move. That people claim space on the boat dock even just to get a piece of it.
Oh, and that jellyfish were waiting to sting (two people whimpered off in pain while we were there).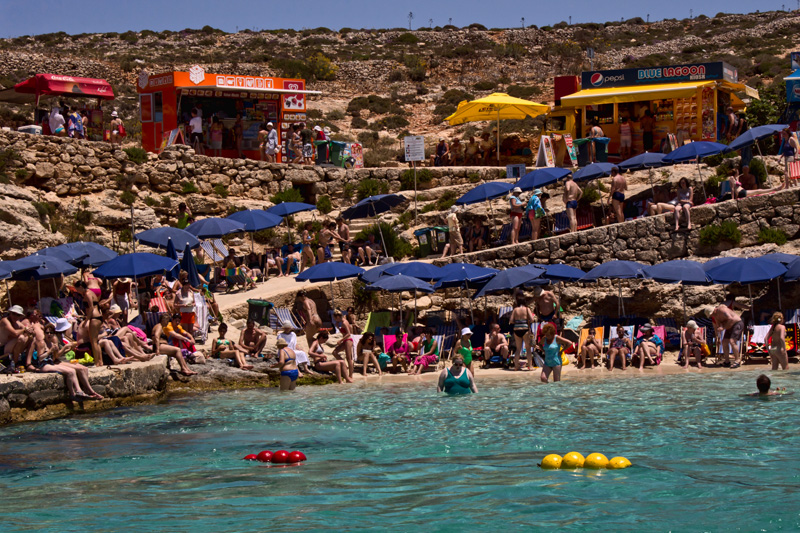 Jam-packed by noon.
You might want to consider exploring the other less popular sandy beaches of the Island, like Santa Maria Bay or Cominotto Beach, in order to have a little more breathing room.
Swim in the Crystal Waters
Take a refreshing dip in the vibrant blue waters of the lagoon itself, surrounded by stunning cliffs and rock formations.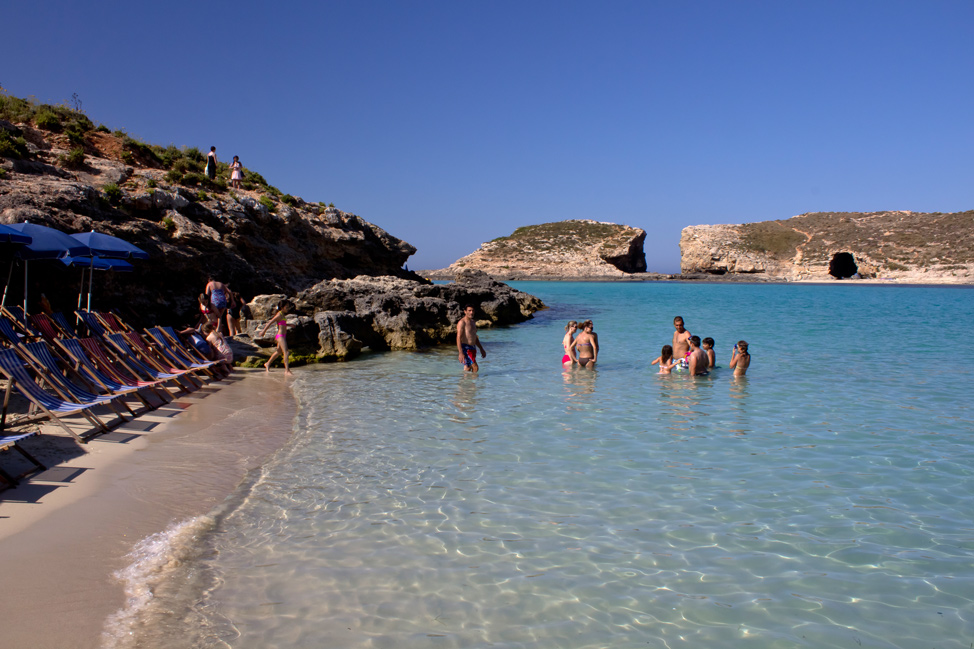 This is really what you came for, after all.
Snorkelling Adventure
Explore the underwater beauty with some snorkelling gear (we'd recommend bringing your own, if not on a tour), witnessing colourful marine life and intriguing rock formations beneath the surface.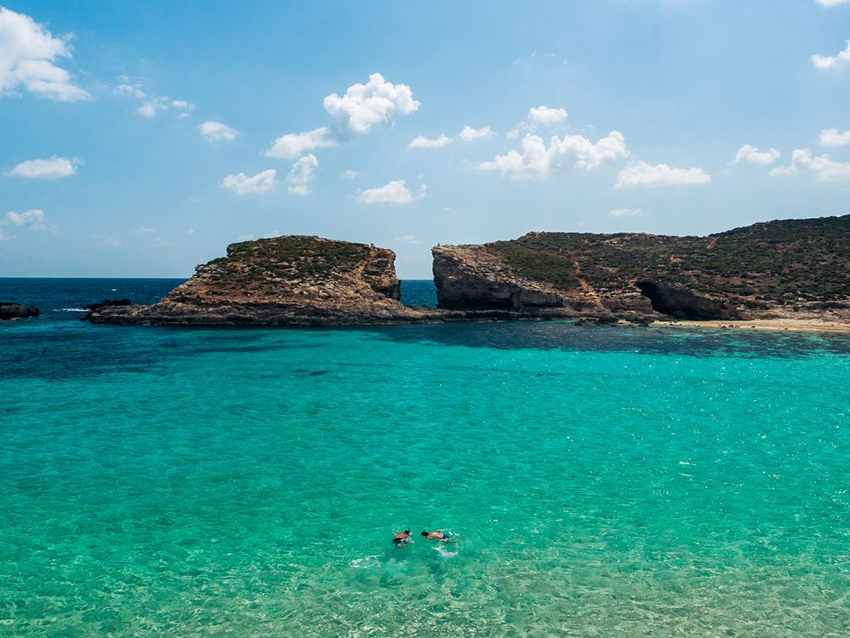 Be sure to bring all your gear to capture the magic of the underwater world with a little underwater photography session, or take some stunning landscape shots from the cliffs above.
Boat Trip or Kayaking Tour
One of the best ways to see everything on your list is to join a boat tour around the whole lagoon, offering picturesque views of the coastline and providing access to hard-to-reach caves and coves.
You could even paddle through the tranquil lagoon on a kayak, giving you a unique perspective of the surroundings and allowing you to reach those little hidden spots you might not have seen otherwise.
Scenic Hiking Trails Near the Blue Lagoon
Embark on scenic hikes along the coastal paths, offering breathtaking views of the Blue Lagoon Malta and the Maltese landscape.
Just behind the beach, a rocky path leads up and out. Within minutes the noise of the crowd disappears and a view of the whole island opens up. The walk leads along the jagged cliffs and the lagoon is soon seen from overhead.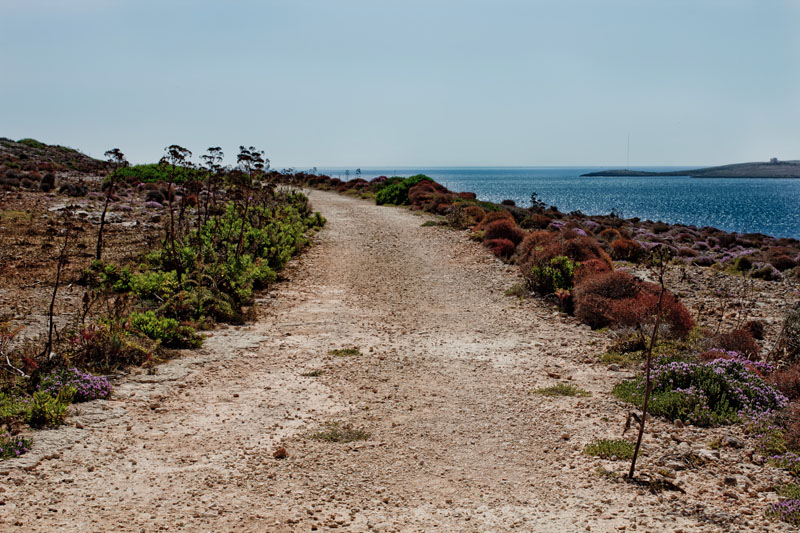 Further up the island are hidden paths back down to the water, where those elusive, desirable moments connecting with nature can be enjoyed. This is where you can dip your toes without jockeying for position and hear nothing but waves lapping against the shore.
(Similar to having founded the "Cliffs of Heck" in Ireland, we have claimed this small piece of paradise as "The Heck Lagoon". Even if it's not really a lagoon.)
Walking to one side of the island and back takes just over three hours, and we saw very few other like-minded souls. It is a small island without vehicles, only one hotel, and hundreds of people and dozens of boats crammed onto one tiny side of it.
Too bad for them. But great for us.
Cave Exploration Near the Blue Lagoon Malta
Hop on a boat tour guided by knowledgeable locals who will share intriguing insights into the geological history and ecological significance of the sea caves.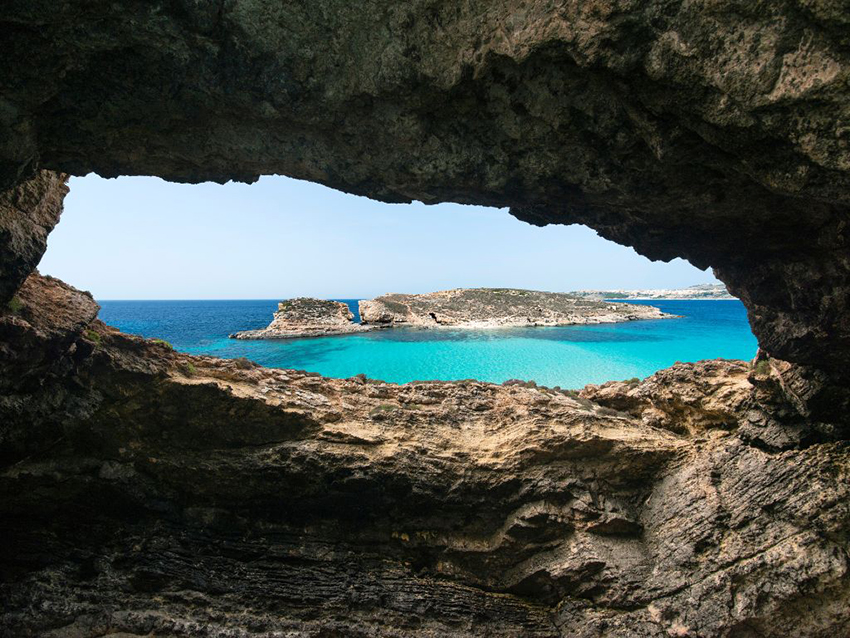 Sail through narrow passageways, witness ancient stalactites and marvel at the natural artwork sculpted by the forces of nature.
For a truly immersive experience, don your snorkelling gear and plunge into the turquoise waters. As you glide through the sea caves, you'll be in awe of the stunning rock formations, hidden crevices, and vibrant marine life that call these caves their home.
Sunset Spectacle
Witness the enchanting sunset over the lagoon, painting the sky with hues of orange and pink.
Perhaps find tranquillity by practicing yoga on the lagoon's shores, embracing the serene atmosphere.
Imagine a sunset cruise here?
Picnic by the Shore
Prepare yourself a picnic lunch, and enjoy the spread right on the Lagoon's shore (maybe not right on the tiny beach).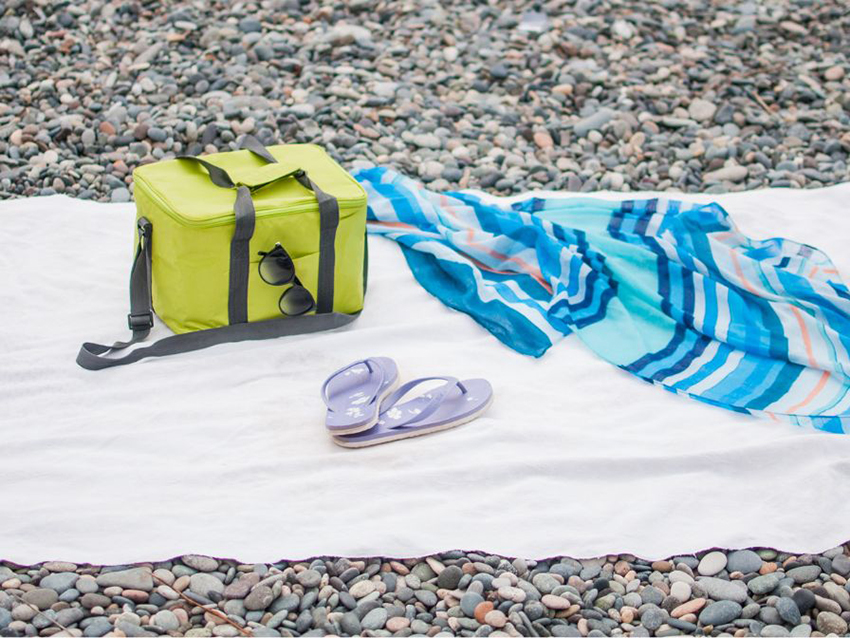 Whether you grab some pre-made meals back on the main Island, gather snacks from your hotel, or want to bring something homemade, there's nothing quite like a picnic.
And fear not if you forget to pack your favorite snacks. Just a stone's throw away lies the convenient Snack Bar at the Beach, offering a delightful array of mouthwatering treats and refreshing beverages to satisfy your appetite.
Rock Climbing
If you crave excitement and an adrenaline rush, why not take on the exhilarating challenge of rock climbing along the majestic cliffside?
This thrilling activity not only offers an adrenaline-pumping experience but also rewards you with breathtaking views that will leave you in awe.
Guided Tours
Opt for guided tours led by local experts to learn about the lagoon's history, geology, and marine life, enriching your experience even further.
Remember to respect the natural environment and wildlife during your visit to the Blue Lagoon Malta, ensuring it remains a pristine and remarkable destination for generations to come.
Hotels Near the Blue Lagoon Malta
Grand Hotel Gozo
The Grand Hotel Gozo is a luxurious hotel in the heart of Gozo, Malta's sister island.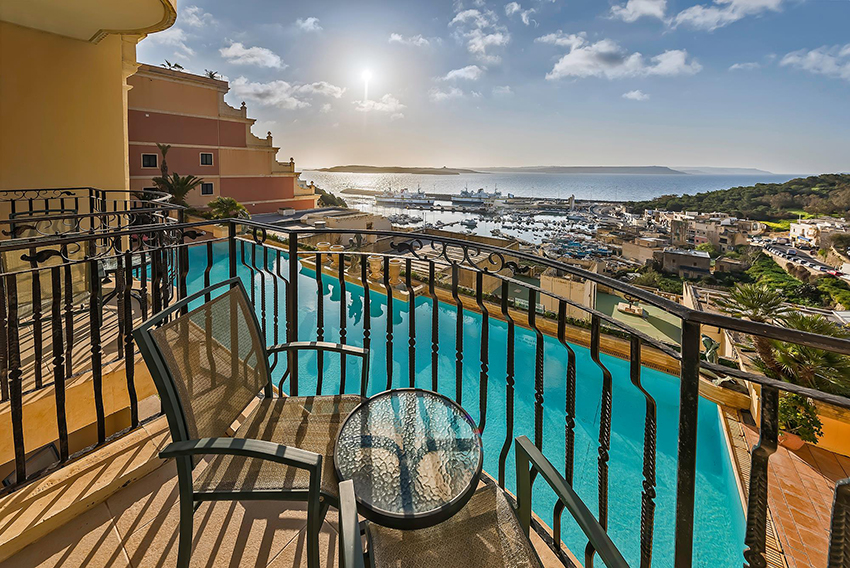 With comfortable rooms, dining options, an outdoor pool, and spa facilities, it offers a relaxing stay with easy access to Gozo's attractions. It's a great spot for exploring this charming Mediterranean region.
db Seabank Resort + Spa
db Seabank Resort + Spa is a luxurious and family-friendly 4-star resort in Mellieħa, Malta.
With stunning sea views and proximity to Mellieħa Bay, it offers spacious rooms, all-inclusive dining, an Aqua Park, a kids' club, and a rejuvenating spa. It's perfect for a relaxing and fun-filled vacation.