A Turkish Experience
Words by Dalene Heck / Photography by Pete Heck
"This is their first English experience," Mustafa said as we sped towards nearby Ören. Just a few days before, he had stopped by to invite us to a picnic with a class of his students. His statement was a quick reminder of where we were – when shut in the house working or out seeing the more
touristy parts of Turkey
, we would forget about our entirely remote setting. It sometimes seems impossible that such areas still exist in the world, but there we were, about to bear ourselves as representatives of North America (and the English language) to a group of Turkish youths.
Teenagers are teenagers everywhere, it seems. Quickly we could divide and categorize the group as we would at home, easily picking out the jocks, the badasses, the artists.
But there were other, startling differences between them and what I would expect in a similar group of North American eleventh graders. These kids were constantly laughing, teasing, playing with each other. Cliques were non-apparent or at least hidden well. None were absorbed in their cell phones or other devices, and they all willingly joined in every activity. Not to mention that this was a school holiday, yet they were spending it together at a picnic with their English teacher.
Teenagers are teenagers everywhere, it seems.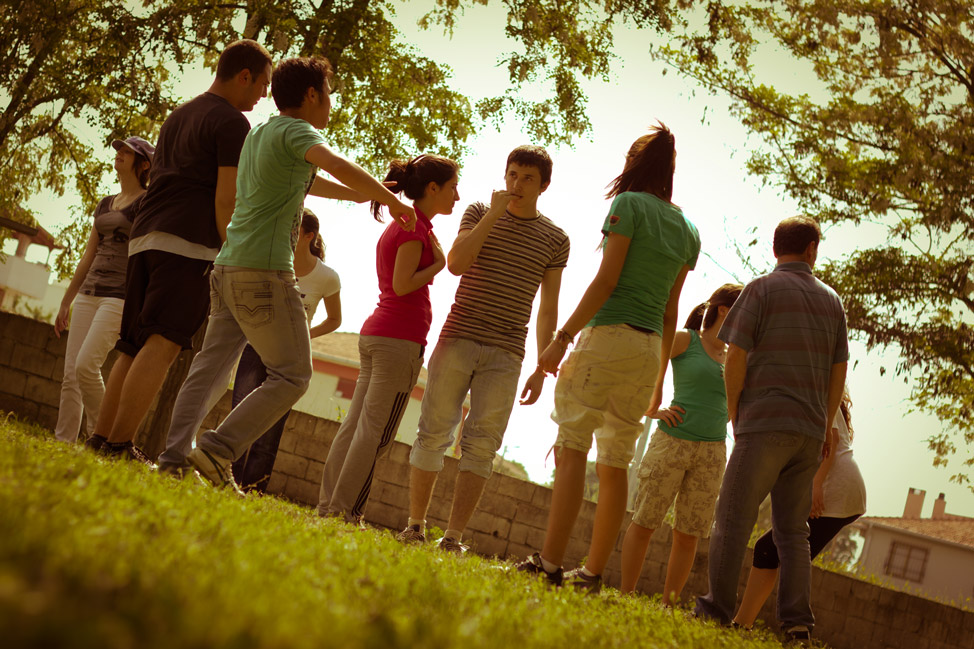 They treated us with the utmost respect. They directed us where to sit and served our food, also ensuring that our cups were never empty. We were reprimanded for trying to help clean up. They were extremely polite and friendly, but some were quite shy to test their English on us.
Mustafa intended to break that barrier. After the first of our two meals, we all sat on a large carpet and as the foreigners, we began the discussion. We shared our history, our travels, the make-up of our families back home and what brought us to this obscure corner of Turkey.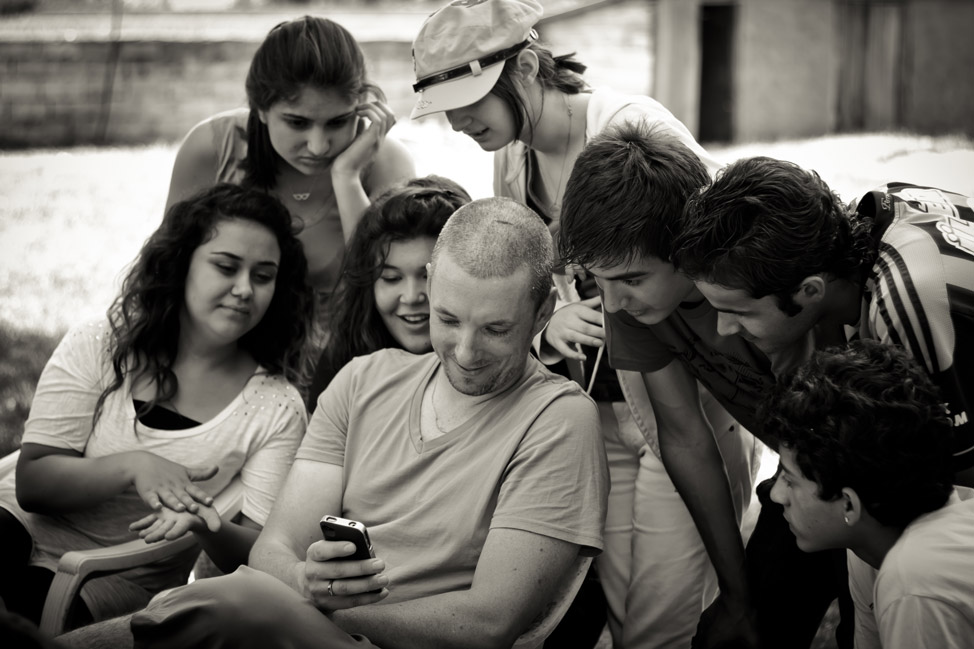 Then it was their turn. We asked questions of them and them of us. We spoke slowly and with simple words, careful to make their first English experience an encouraging one.
We talked about sports, music and movies. Like good-little-Canadians we told tales of hockey and curling games, and also apologized repeatedly for the infliction of Justin Bieber.
But then came one exchange that truly stunned me.
"Do you know Atatürk?" one of the shier girls asked.
Mustafa Kemal Atatürk was the founder and first president of Turkey. After the defeat handed to the Ottomans by the Allies in World War I, his provisional government and continued military campaigns against the Allies won Turkish independence in 1923. His visionary leadership shaped Turkey into a non-secular and westernized country. He is heavily celebrated to this day and his likeness can be found everywhere – pictures of him hang in every store and restaurant, banners hang from some apartment windows. I once noticed a cut-out of his head taped to the top of a bus. Sure, I knew him.
"Do you love Atatürk?" was her next question.
I hesitated, and then ridiculously stammered, "Um, I think he's really nice." Pete saved me at this point, jumping in to comment on the respect we have for how much Atatürk has done for Turkey, while my mind still reeled at the question.
This is not the first time we have been asked of our knowledge of Atatürk, and their deep love for their founder has always startled me. Not that he is unworthy of high praise, but the constant and open profession of devotion, still 73 years after his death, is beyond fathom. Thinking back to my teenage years or of Canadian teenagers today – is there any one historical figure that comes close to evoking such admiration and respect? Impossible. It is without question that more kids will know who Bieber is than the Greatest Canadian, Tommy Douglas.
This at once made me sad, but even moreso amazed at the Turkish people, and the depth of their pride for their country.
Had these kids gotten as much out of their English experience as we got from our Turkish one? I hoped so, but somehow I doubted it.
I was amazed at the Turkish people and the depth of their pride for their country.