Words by Dalene Heck / Photography by Pete Heck
On our first day in Montenegro, we sat on a patio in the main square of the old town of Kotor. We were under the central clock at the main gate where a glimpse of the harbour could be seen just beyond. We sipped on fluffy coffees and watched tourists pour in and out, stopping to take photos of the clock, the square, the gate, anything clickable in the scene around us.We looked at each other and said it without saying it: we kinda missed Albania.
But we had left it so abruptly. We had plans to stay the entire month, had never initially fathomed heading north to Montenegro, but as the weeks wore on and we realized we were too early in the year to see everything we wanted, we made a change in plans. We enjoyed our three weeks on the Albanian Riviera but we were restless.
And most of all, we were craving mountains. Which Albania has, but which were covered in snow still, only accessible via roads that weren't exactly good even in drier conditions.
And so we headed north. To the mountains.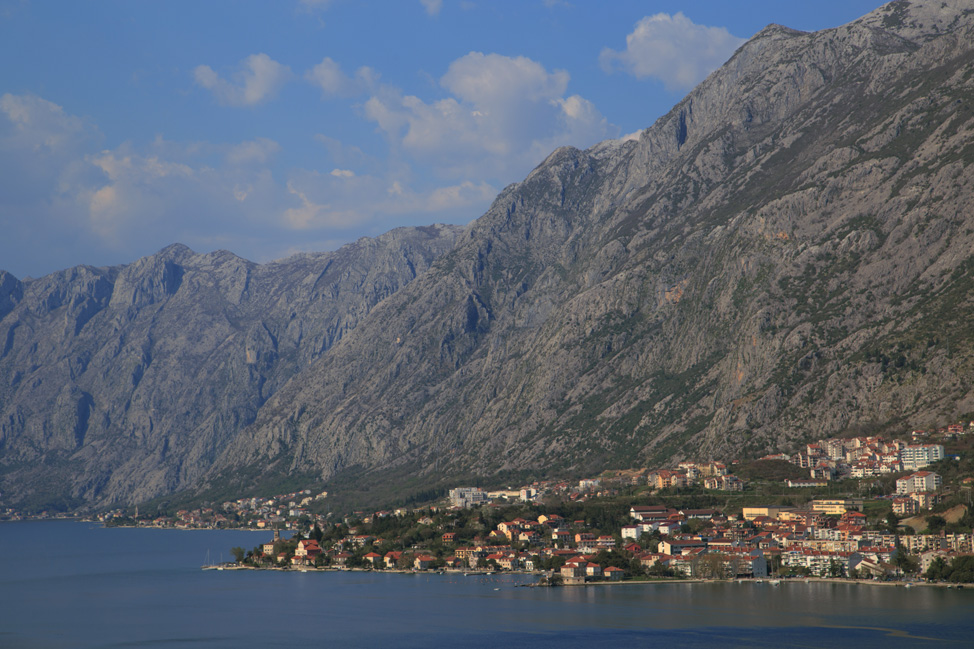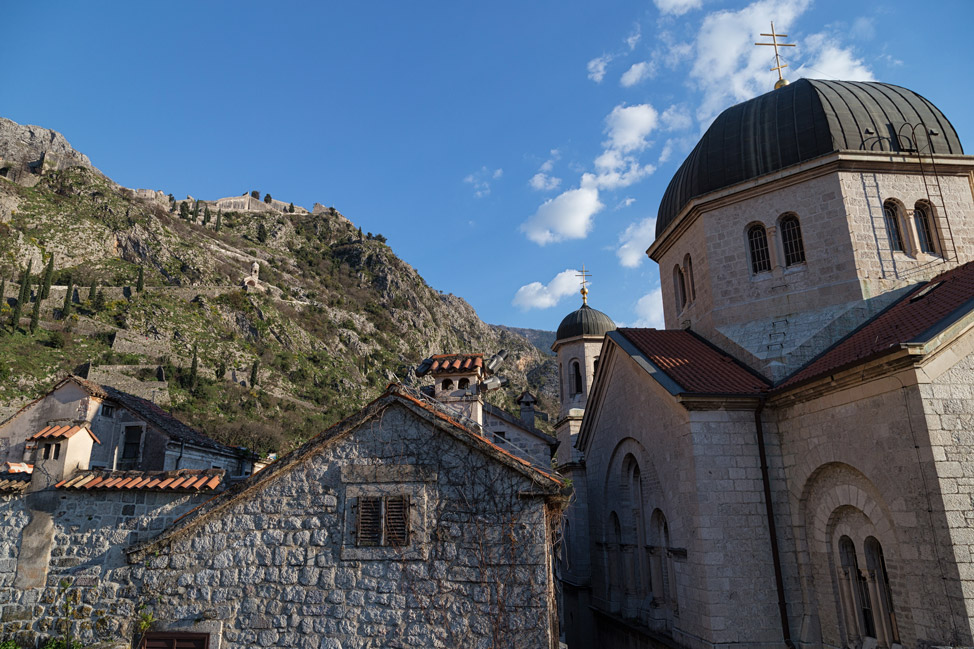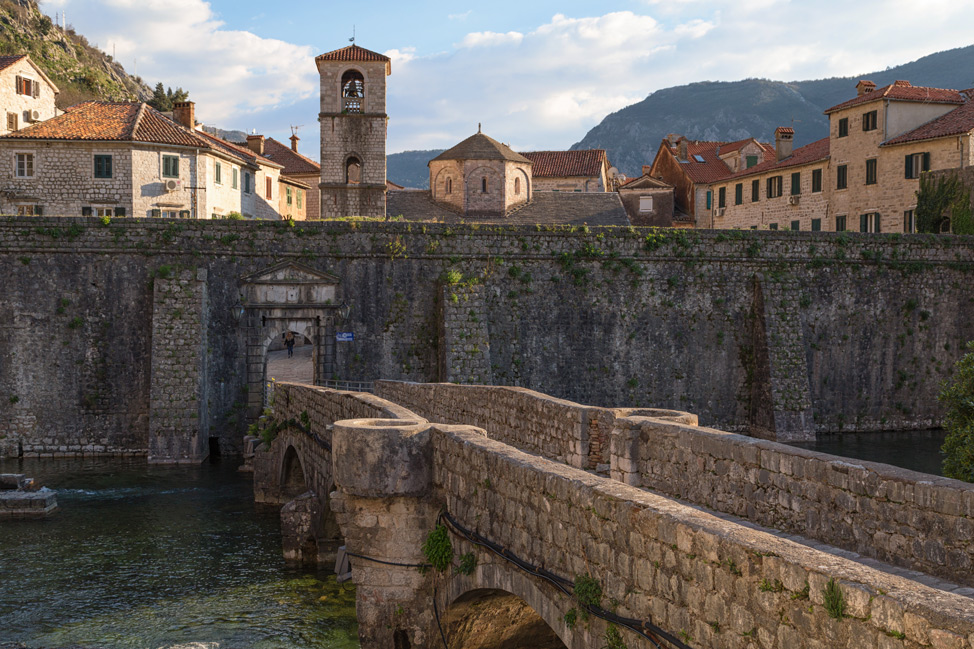 We spent most of our time around Kotor Bay and a few days in Budva – the latter was a place that we barely enjoyed preferring instead the far more photogenic Kotor and all the activities within. There we were nestled in between mountain peaks on the edge of the bay, with far fewer people around and more to do. We hiked up to the Kotor fortifications (Pete even did so twice), up the other side, and even managed a 20km paddle on kayak out to the small town of Perast and the small islands that sit in front.
For us lovers of mountains and being on the water, Kotor is basically a small slice of heaven.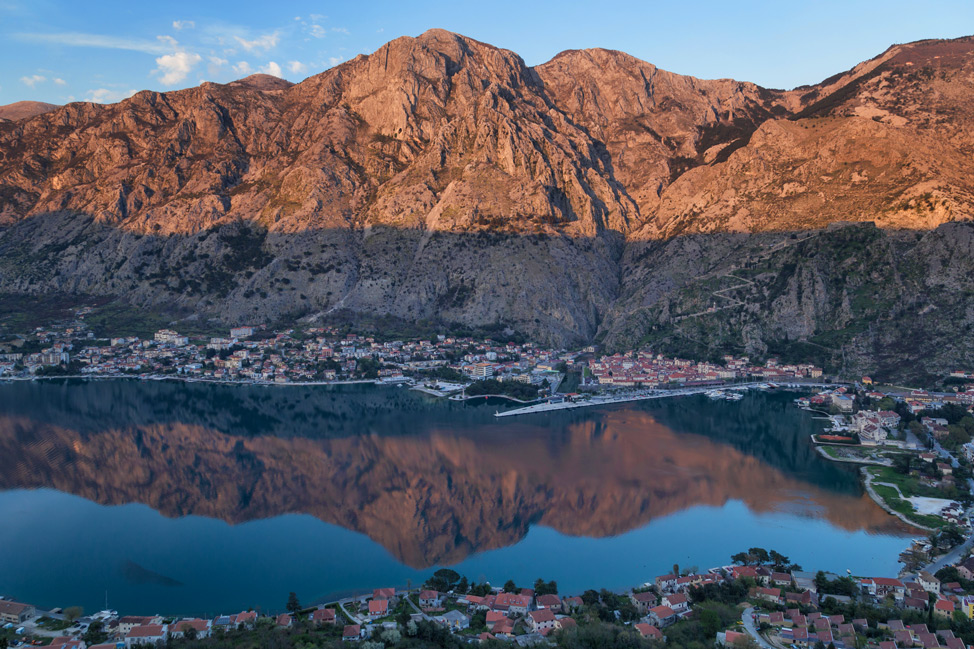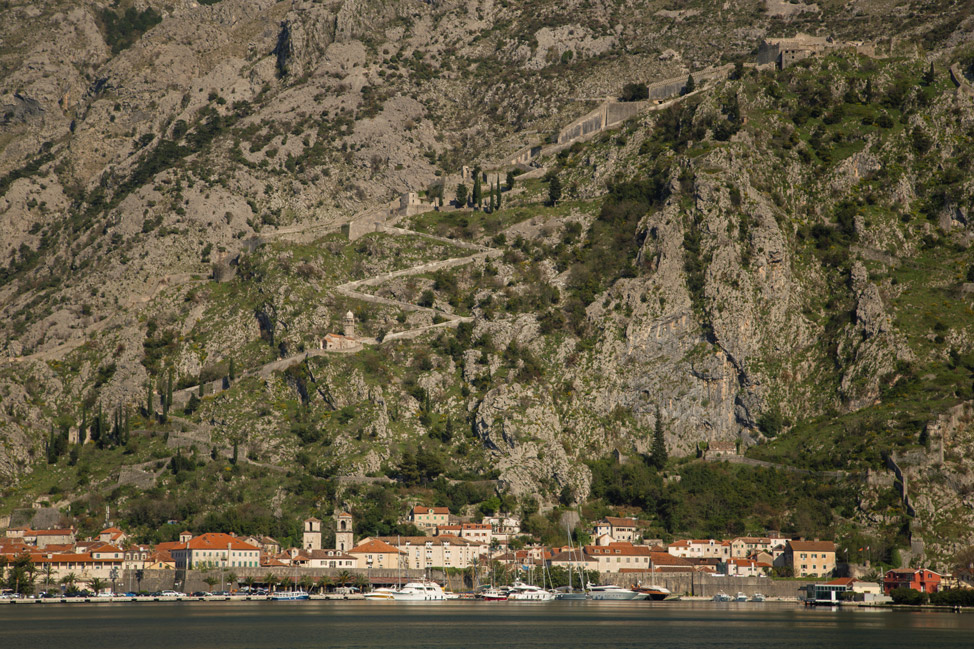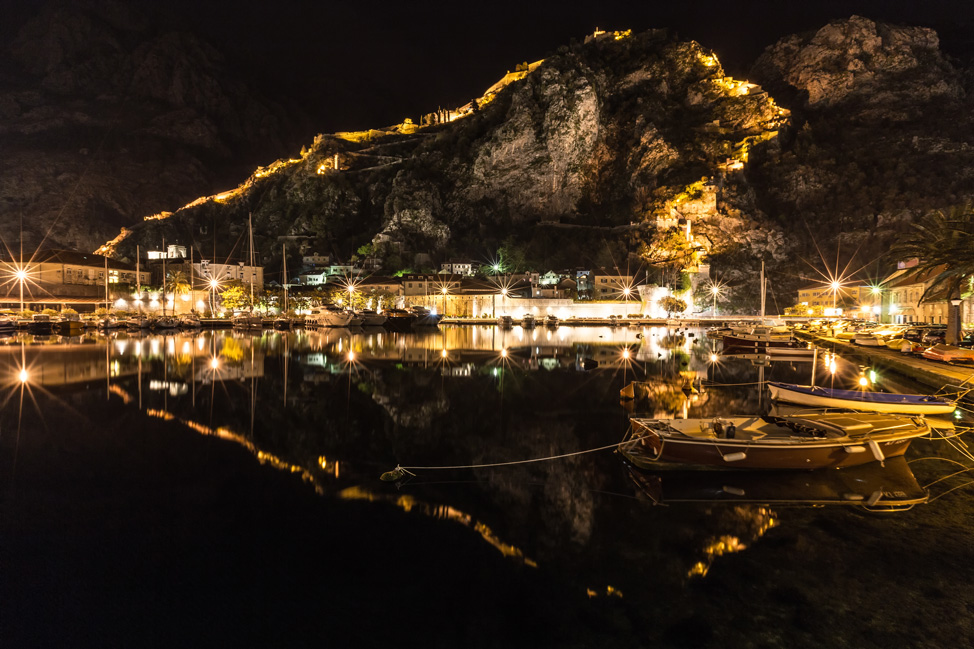 From a climb up to the fortifications.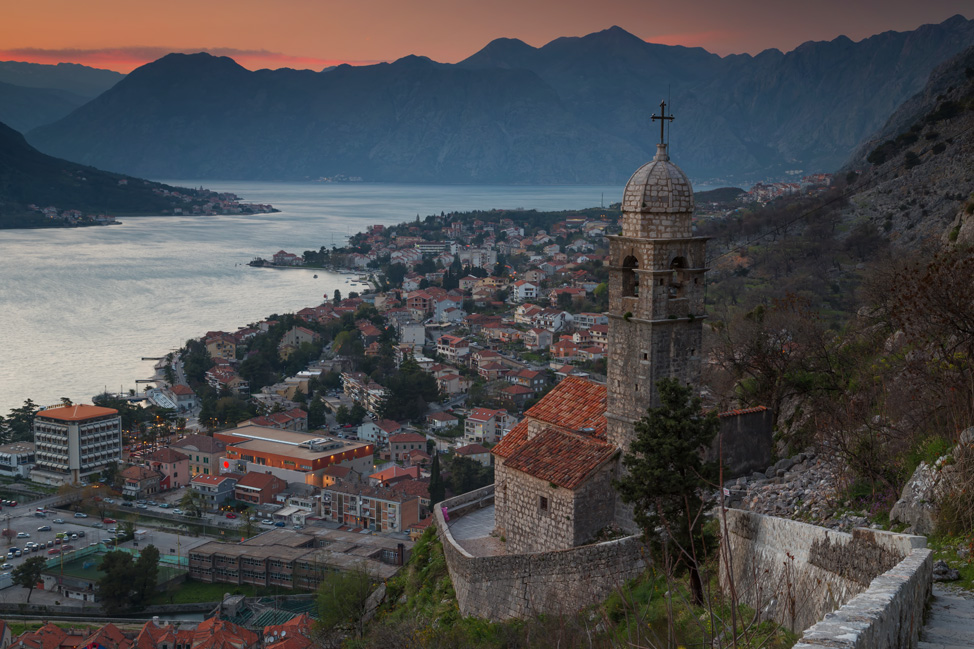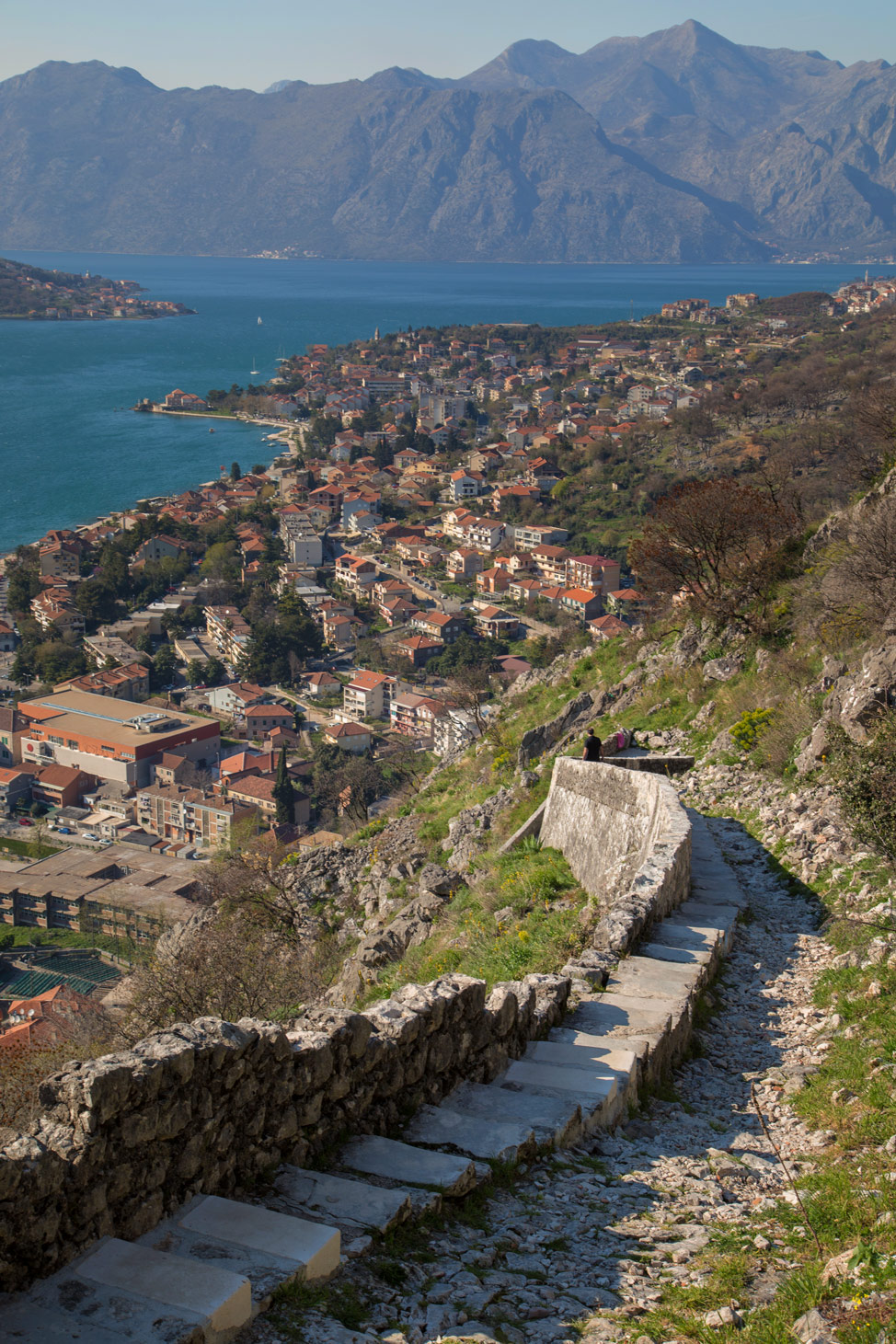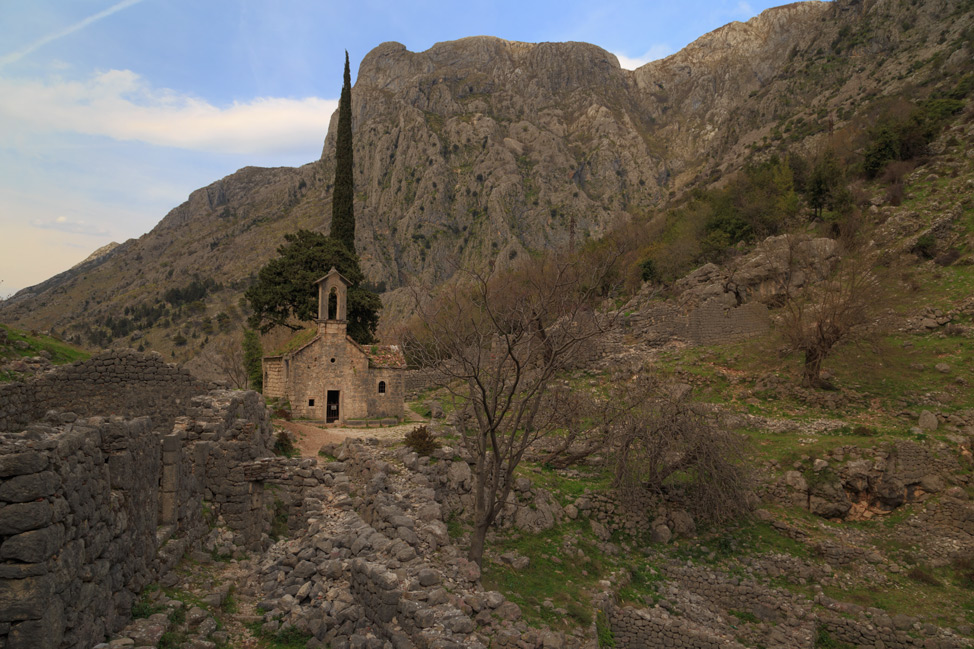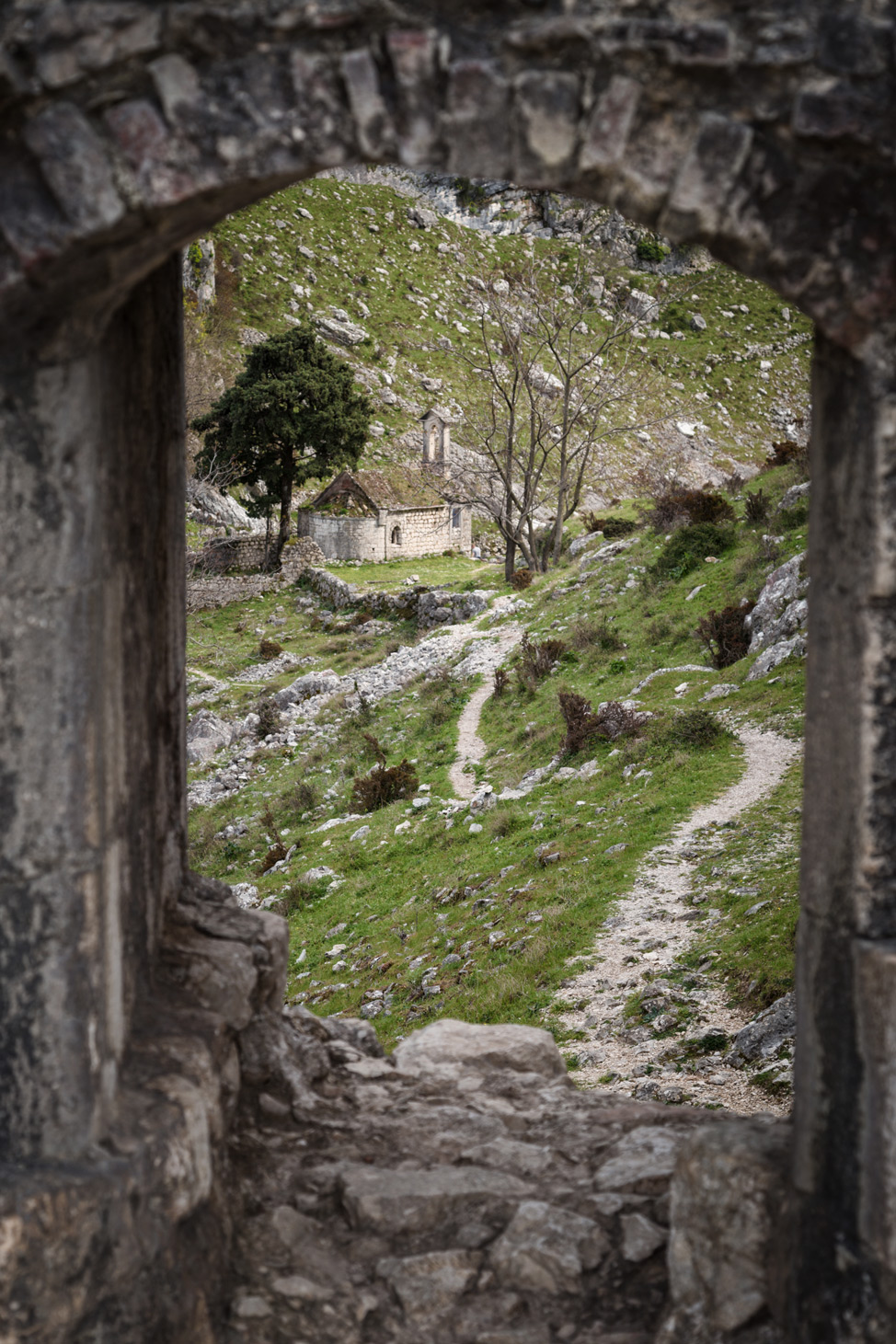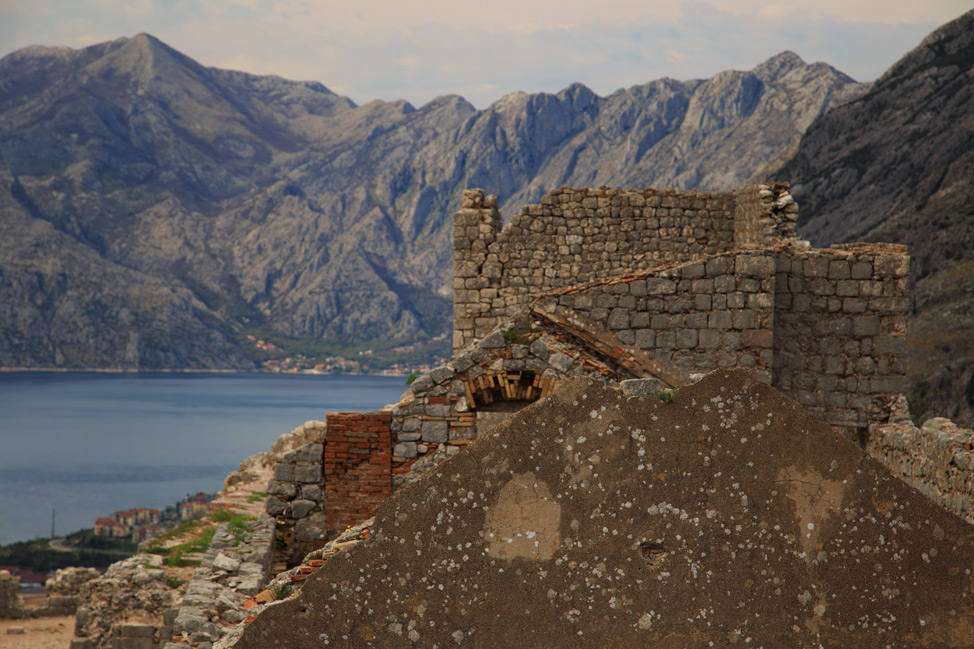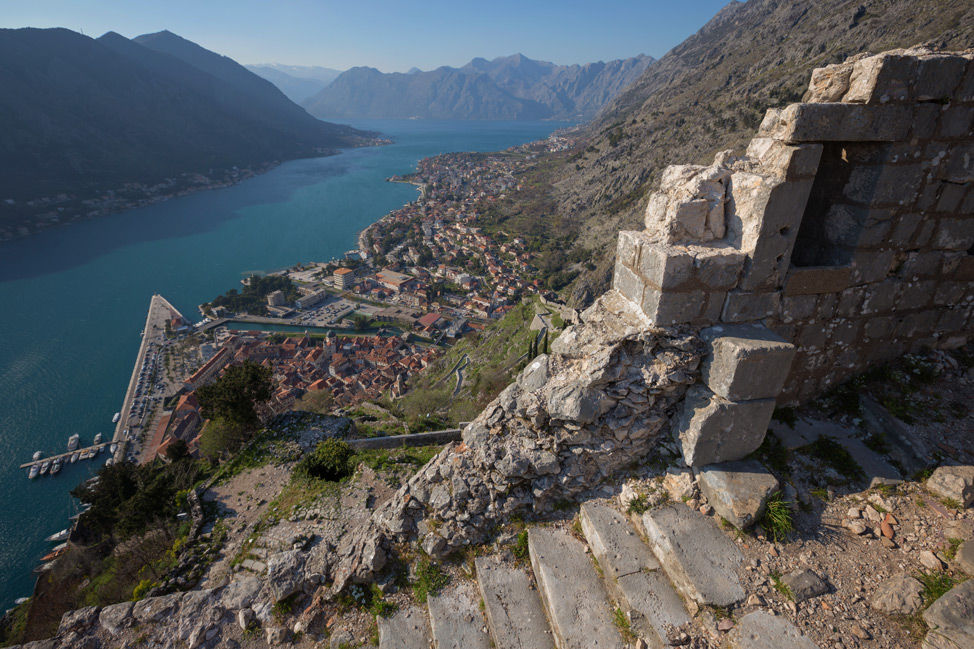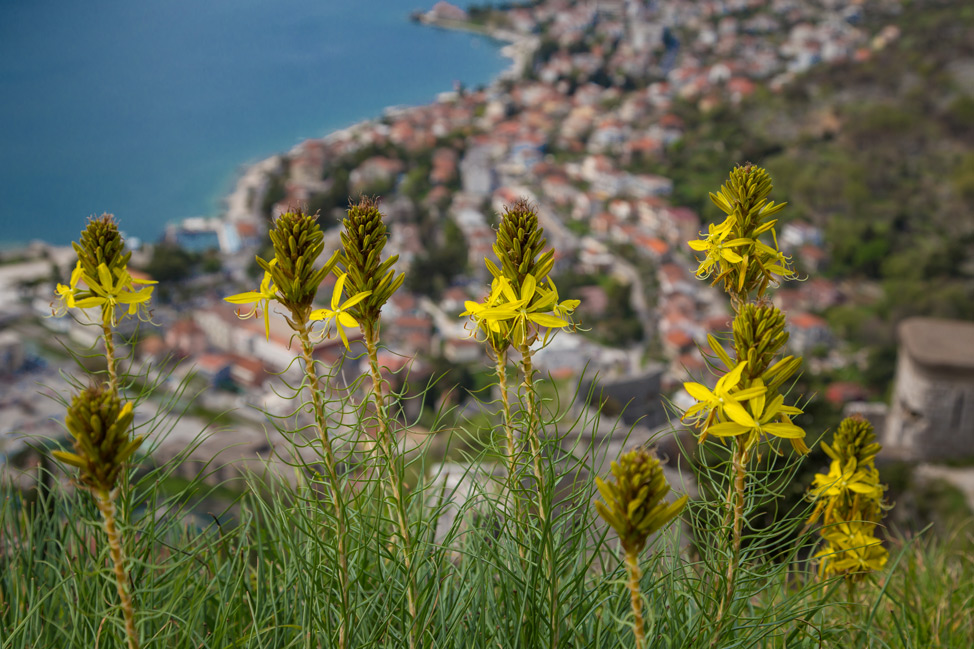 From our paddle out to Perast.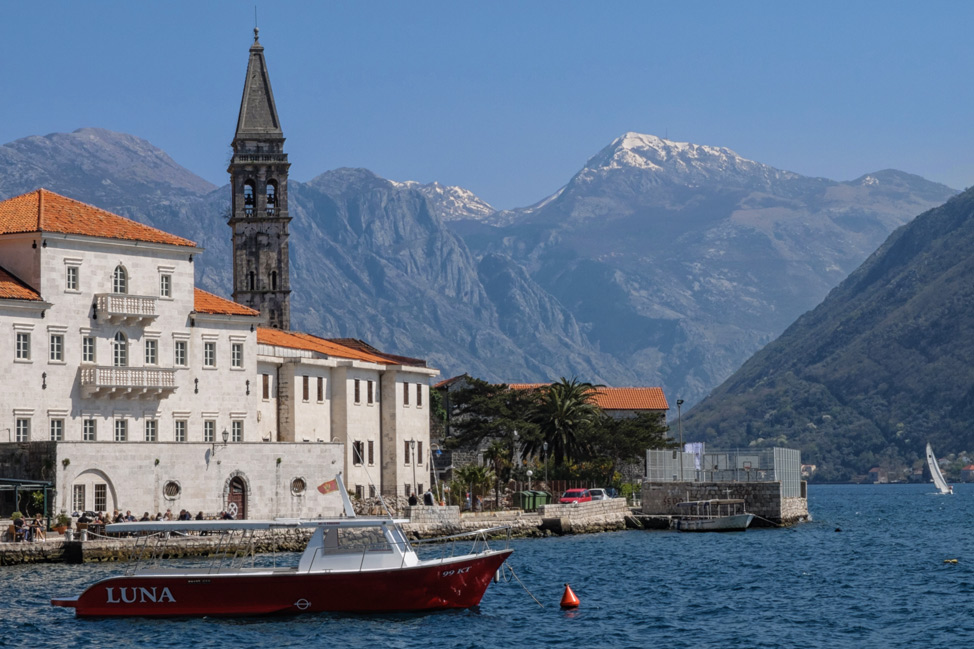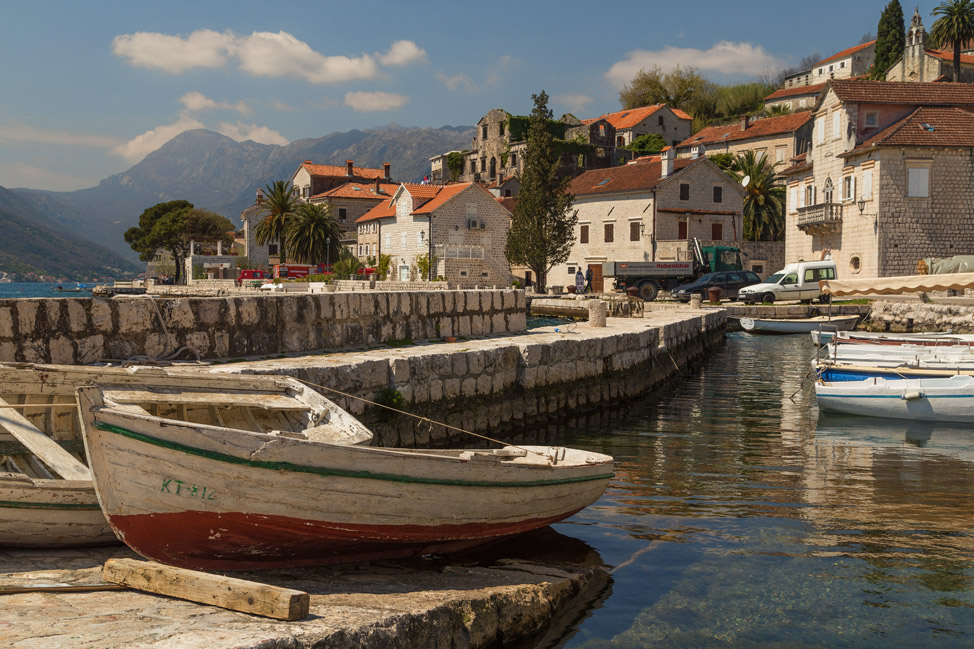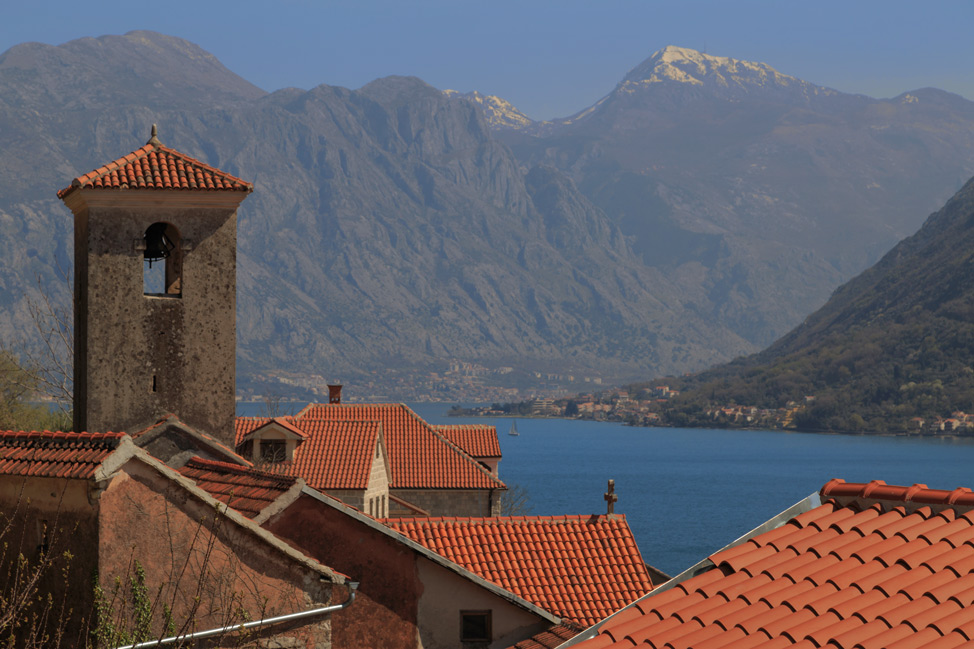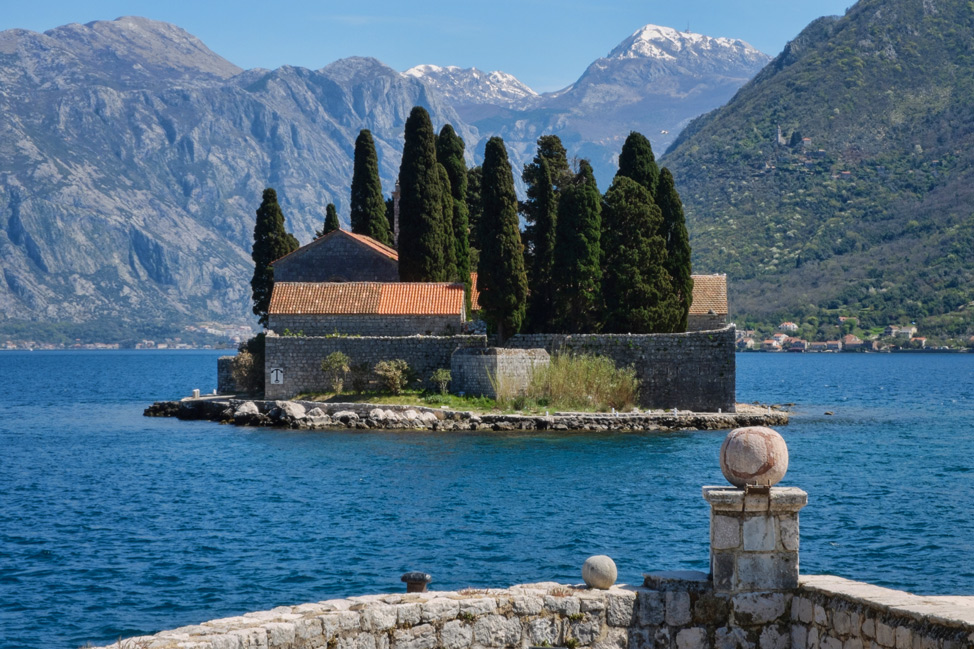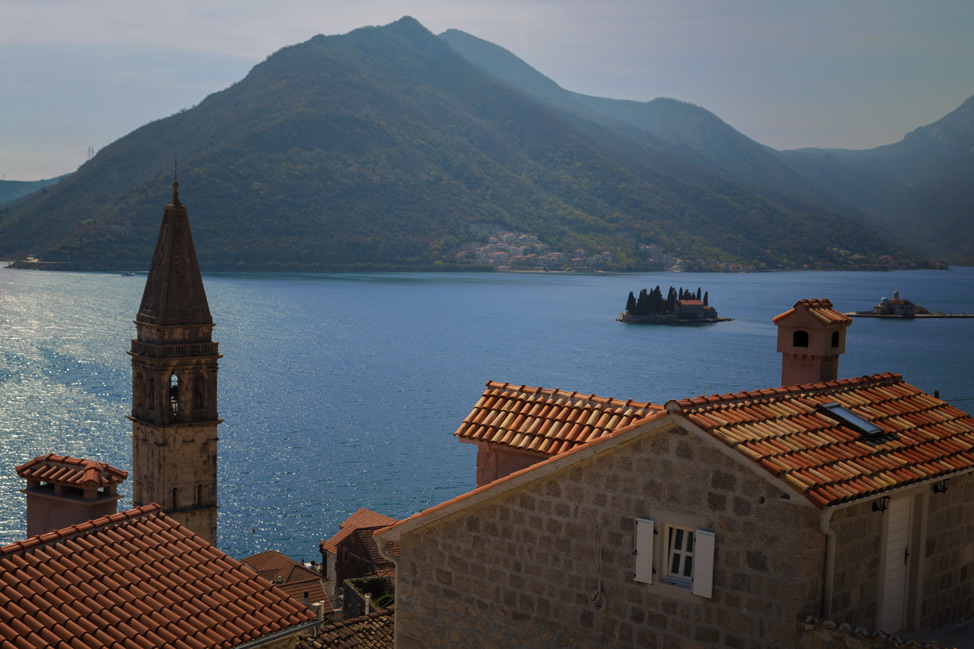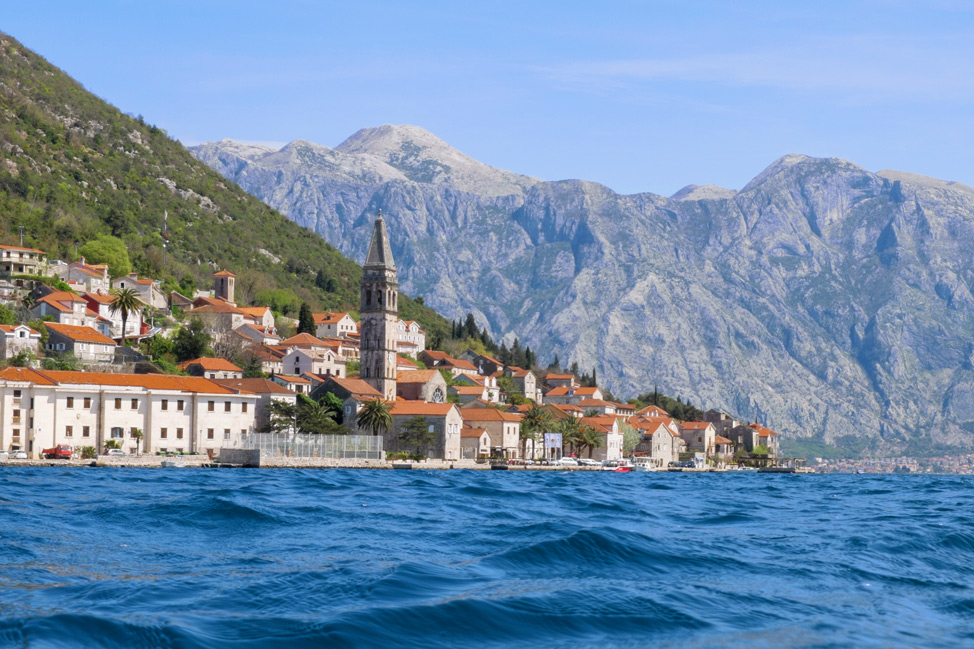 where we stayed
We first stayed for a few days in Kotor Old Town but realized that spending a weekend in there is not the best idea – it is very noisy with all the partygoers and church bells constantly ringing. So then we moved out here, a ten minute walk from town and with very nice and friendly hosts!
how to get there
There are very few options for how to get to Montenegro from Albania (and vice versa). We came into Montenegro with public transportation and it took us 9 hours on four different buses – to go only 200 kms! You can find some information on how to do it on this blog. Be prepared to be flexible, we met some people who spent several extra hours in Shkodra just because the first bus never showed up.
On the way back we decided to pay a bit more and have a private transfer and it was well worth it. Our excellent driver from Montenegro Hostel even played tour guide along the way and stopped so we could take photos. If they aren't running private transfers on the day you desire, this company also does it as well.