Words by Pete Heck / Photography by Pete Heck
Many thanks to our tour mate Lucy, who after having read previous reviews of our Intrepid Travel tour, suggested that we skip the one night stay in Dar Es Salem and head straight for Zanzibar. The stay in Tanzania's capital was only meant to break up one very long travel day, but in reality it didn't make that much of a difference. It was a unanimous decision among our entire group, wooed by white sand and a relaxing end to our hecktic trip, to rise a little earlier and do it all in one shot. And so we landed in Stone Town with a little extra time to spare.
*****
It was early morning and already hot. With Dalene still lounging in bed, I quickly downed my coffee and was ready to take advantage of the golden light. The sun had already started to bake the deteriorating buildings and the rays were sneaking their way down the narrow winding streets. Kathy, another member of our tour, joined me to capture early morning Stone Town life.We stepped out from the hotel into the street and made our first random choice between left or right. This would be a common theme along our morning walk through the seemingly endless winding streets lined with locals shops, homes and cafes.
The locals were celebrating the first day of Ramadan. Curtains were drawn in the restaurants catering to the tourists, being ever so careful not to offend anyone who was sacrificing for the month. A call to prayer echoed down the street from the nearby mosque. Kathy mentioned to me that she got a dirty look from a woman in a shop for the small slit in her ground length skirt. A couple of children curiously wandered up and wondered why I was taking a photograph of their father's coconuts laid out for sale on the street. I proudly showed them my photo and smiles lit up their faces. In turn they asked us to take a photograph of them to which we gladly obliged.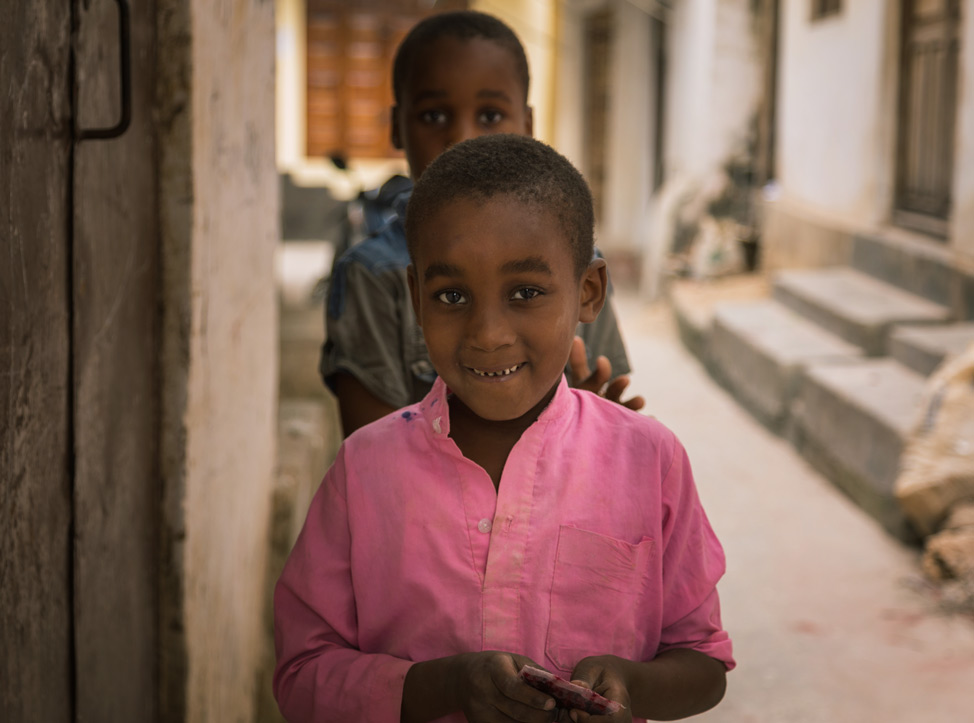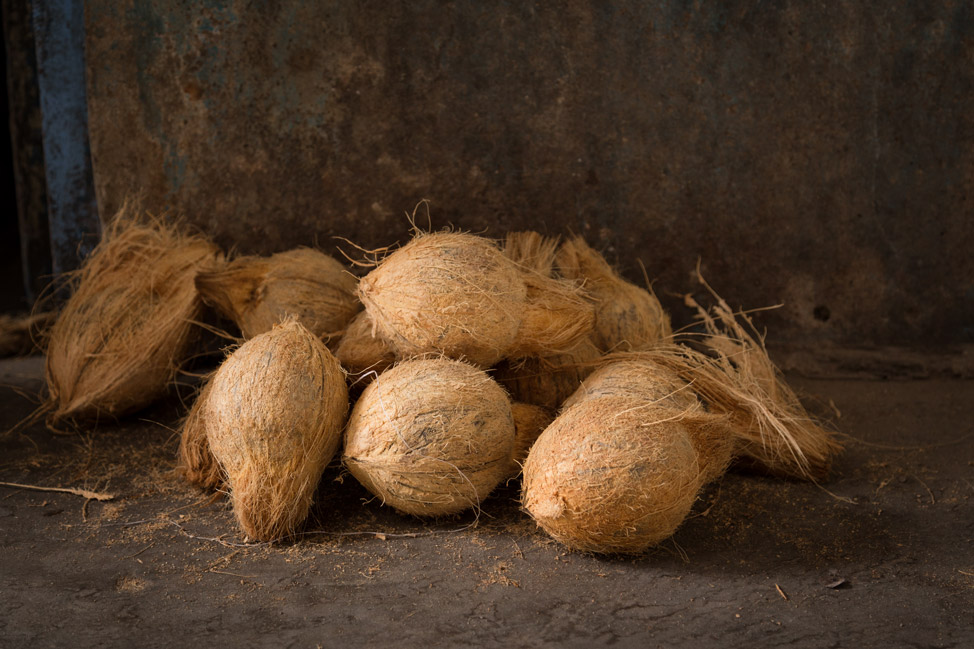 A motorbike whipped past and almost knocked us over. By that point, we truly had no idea where we were.We were caught up in details of the historic city. This once bustling trading centre, originally under the control of Oman, has a number of visible influences throughout the old part of the city. Its name comes from the fact that buildings in the old quarter are made from coral taken from the sea. The result is that over 75% of the buildings are in a state of deterioration, with much rubble remaining exactly where it fell. We saw bits and pieces of coral being used as goal posts on an impromptu football pitch in a courtyard.
We came across a woman out for her morning walk with chickens being lead by homemade plastic leashes. I asked if I could capture the moment, but she wanted nothing to do with being in the frame. Instead she offered her fowl up as models. I gladly accepted her offer and caught her snickering in my peripheral view.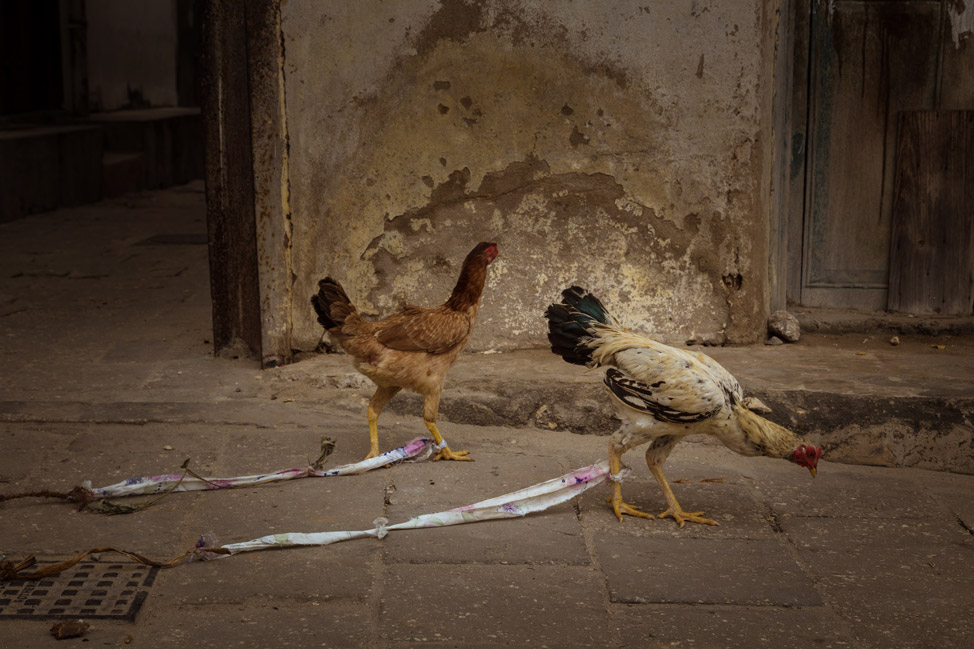 It was a couple of hours in which we wandered through the maze of Stone Town, reflecting on the many influences throughout. From the rounded top Indian doors and the traditional rectangular Arabic door frames, to the intricate carvings on the doors signifying either religious or symbolic beliefs. We snuck peeks past the doors as the city began to wake up.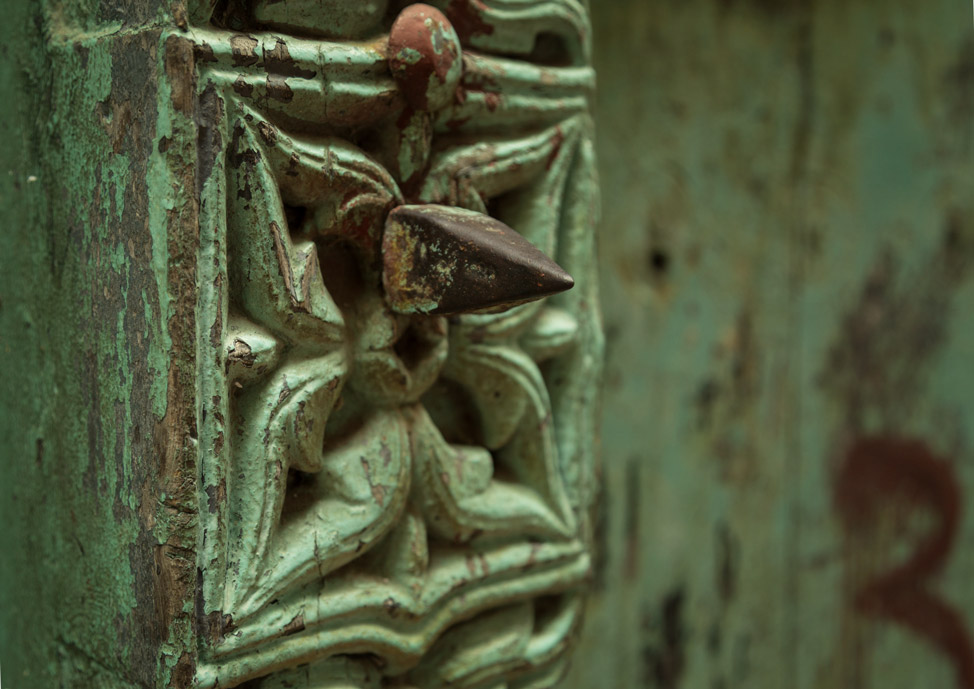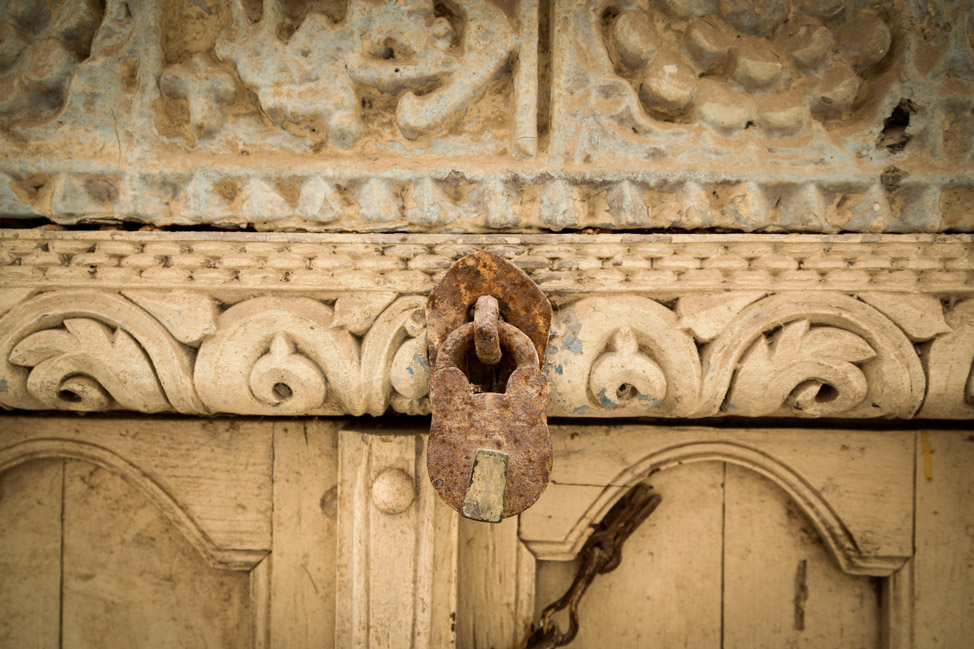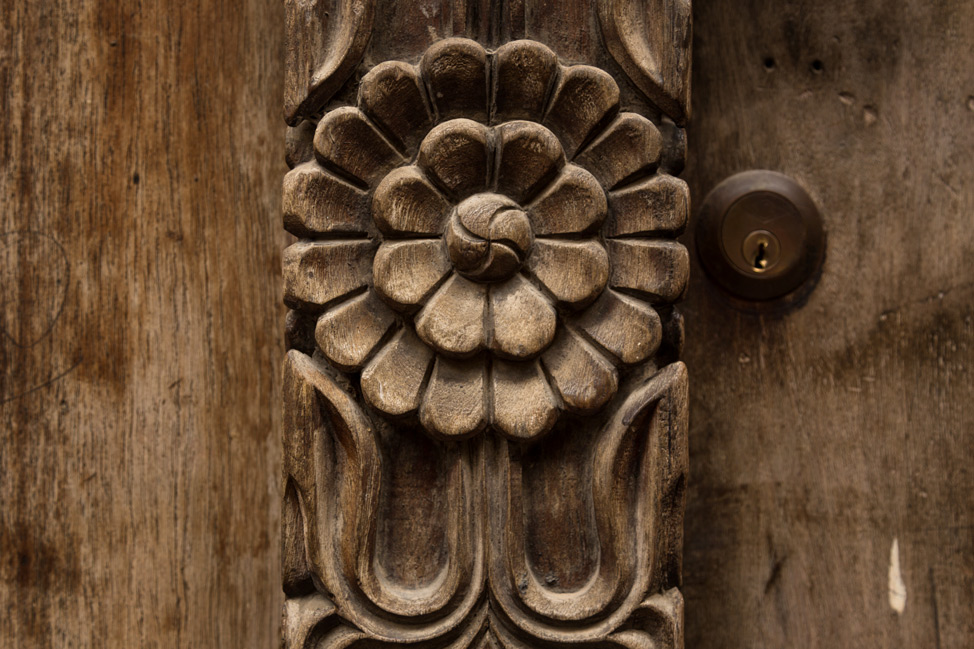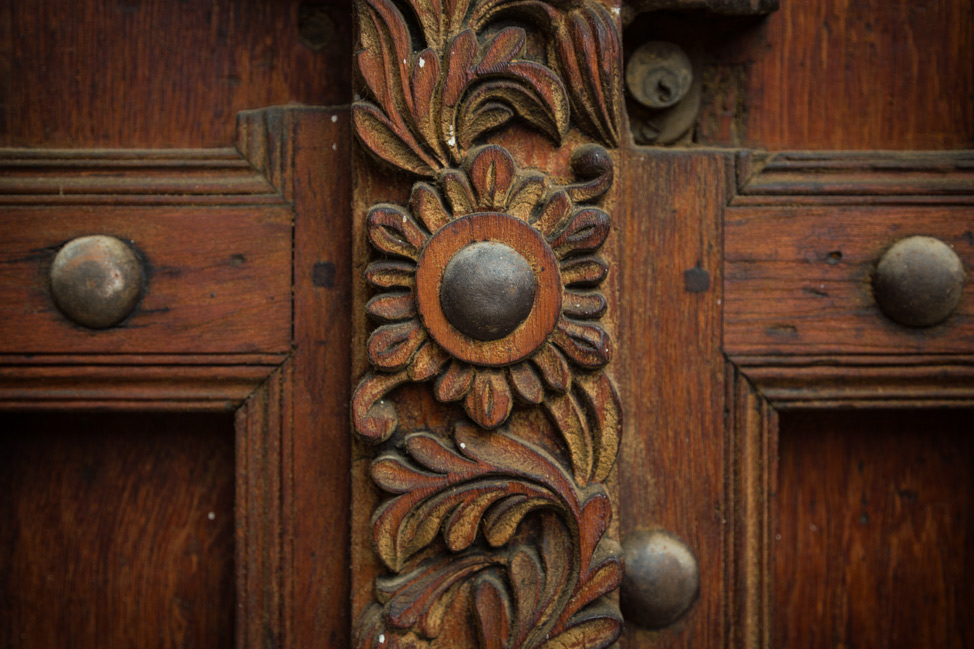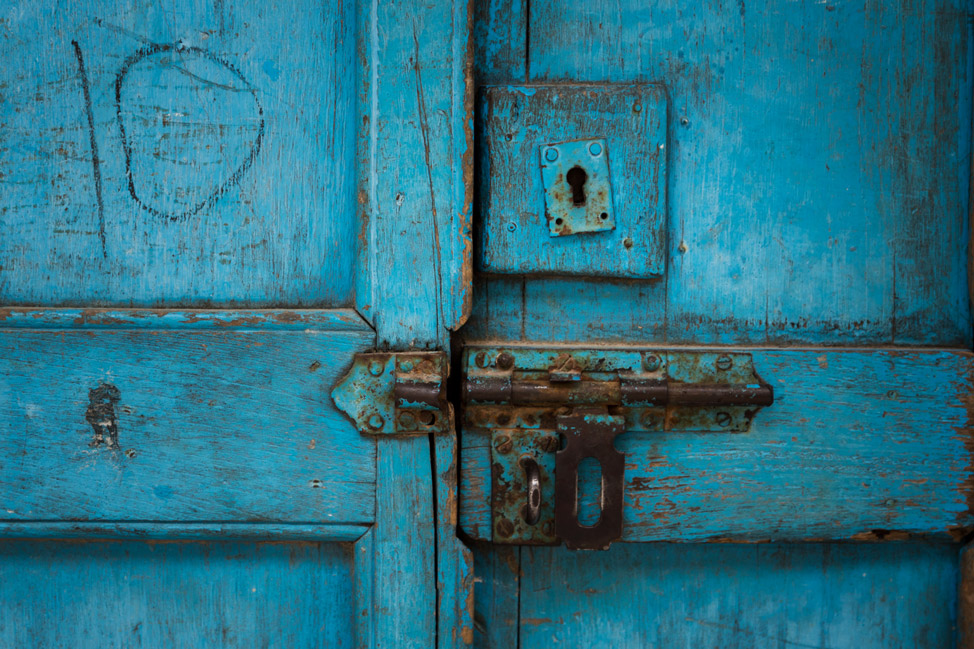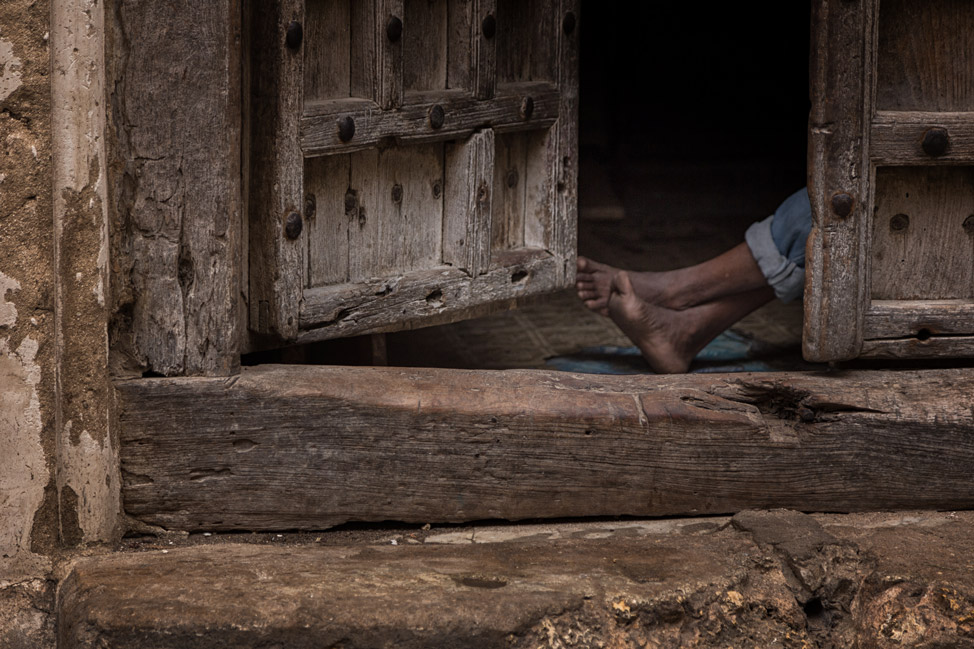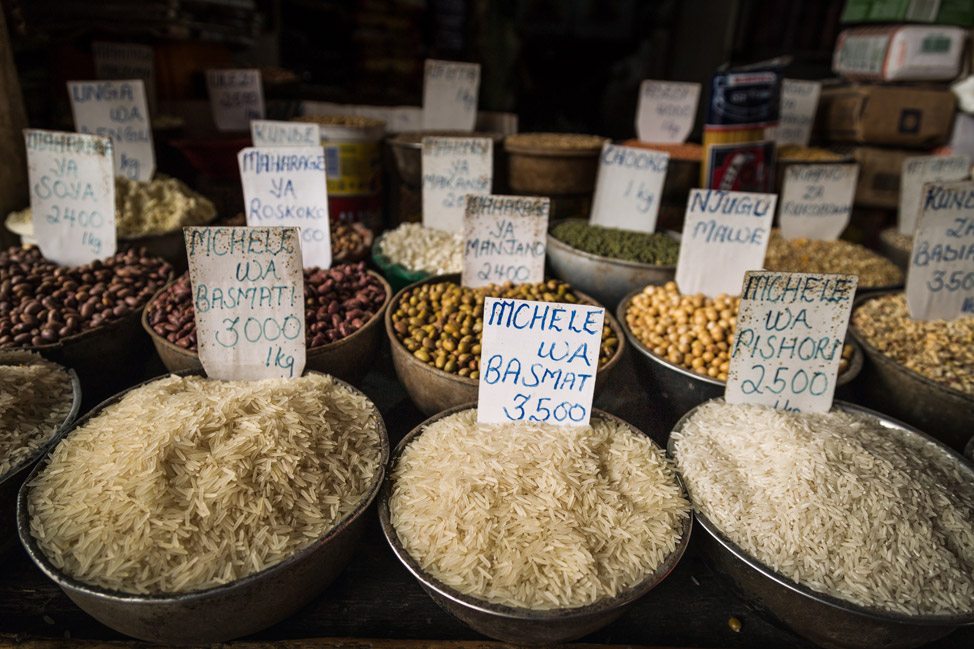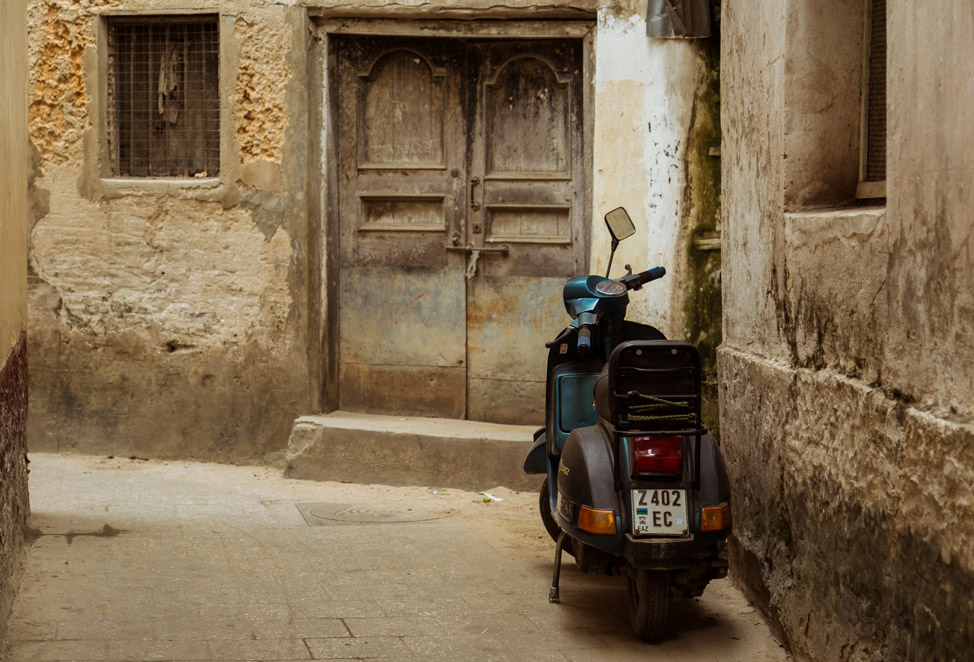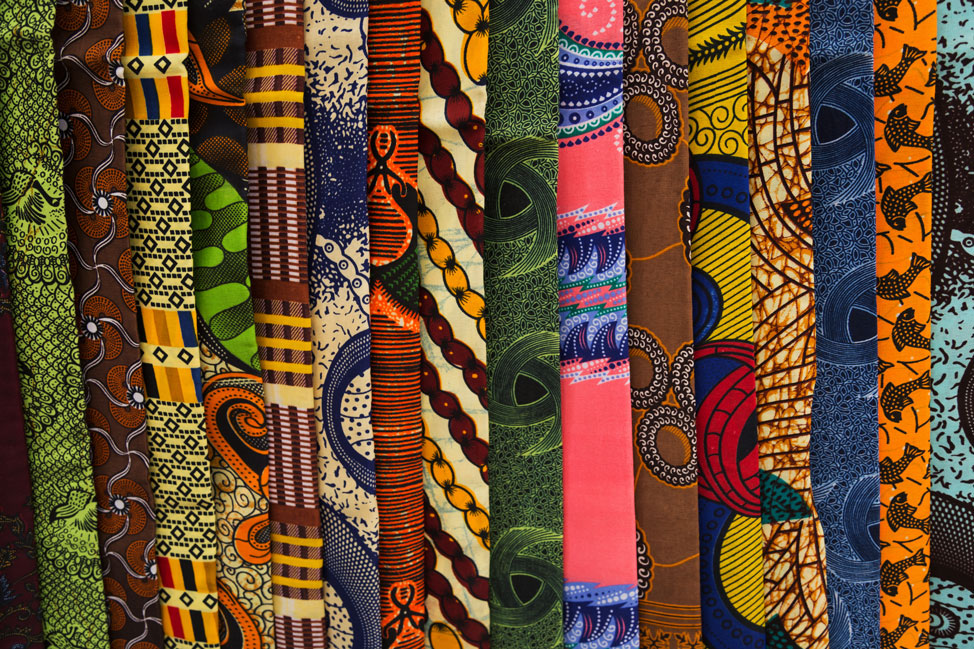 It all became a blur in that short while. Our senses were over stimulated and we lost track of time and direction. Coming to a crossroads we asked a local which way it was back to our hotel. He urged us to follow him but we refused. We wanted to take our time during our return and I also didn't believe he was steering us in the right direction. I suspected he wanted to bring us to his shop.After some time and several wrong turns, we finally made it back. Near our hotel, two small girls shyly emerged from their parent's shop. When they returned my smile, they also asked for me to take a photo. It was my last (and most memorable) shot of the day.
Turns out that the local was right, by the way, and I felt embarrassed for my earlier suspicion. He definitely would have gotten us back to our hotel in less time.
But then I also would have missed this moment.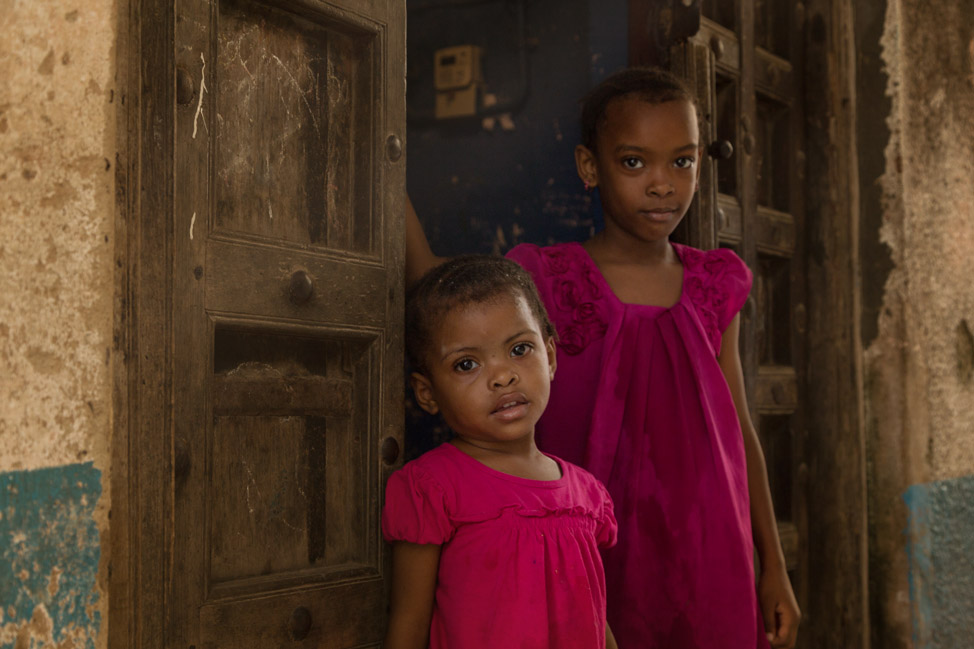 how to do it
We really were very grateful for this extra time in Stone Town on our Road to Zanzibar tour, and were happy that our group leaders were flexible to make that change!For more thoughts on this tour, check out our post on all of Tanzania, as well as our safaris through the Ngorongoro Crater and Serengeti.