As a fellow traveler, you know the routine – the lightning round of questions when you meet new people on the road.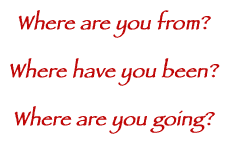 In that brief interaction, it is usually quite easy to tell where the new found acquaintance is going, if anywhere. It may be followed with "What's your name? Want to grab a beer?", but most likely ends with "Nice to meet you, enjoy your time." Whether it be that the one of you is moving on soon, or that spark of a potential friendship just isn't there, more often then not, these initial conversations are actually quite futile.
And, in all honesty, this scene plays out so many times along the way that it becomes quite tiresome, even annoying. You grow weary of repeating the same answers to the same questions, and reliving the same travel experiences over and over. And for what? Even if you do get to the "sharing beer" stage and perhaps even become Facebook friends with a vow to keep in touch, it will likely fade over time. You go to Africa, they go to Australia, and then you both return to your homes on either side of the ocean. Your combined story is likely over.
But sometimes, just sometimes, a strong spark is there. A few beers together becomes a late evening that turns into a few more days of shared activities followed by more beer. Facebook connections are made, regular email updates are given. And then maybe, just maybe, your paths cross later in life.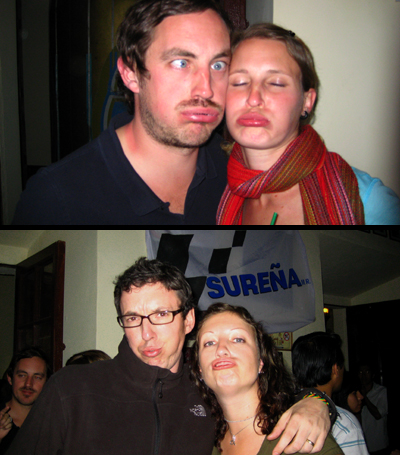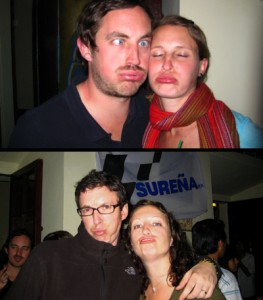 Meet Nick and Mirja. Two years ago we shared some cheap magnums of Argentinian wine on a wooden picnic table in Sucre, Bolivia. We celebrated Octoberfest at a typically overcrowded Bolivian party with horrible beer. We made ridiculous faces together. We made vows of lifelong friendship.
And you know what? We kept them.
Fast forward two years and the Argentinian magnums turned into German beer cans. The picnic table has been replaced with their cozy living room in Hamburg. They took us to a rock festival, introduced us to crazy German customs, and spoiled us for one whole week. They've gone so far as to give us new nicknames – we are now their "favorite pets".
The two years that past felt like only two weeks. For all the lightning rounds we've been through, for the few dozen new Facebook friends we've made, we are lucky to have come away with a handful of true friendships that have stood the test of time.
And that makes it all worth it.