Ljubljana After Dark – in Photos
Words by Dalene Heck / Photography by Pete Heck
What a difference a few months make.
When we were here last November, a thick fog hung over Ljubljana and in the early evening sky, visibility was greatly restricted. It made our visit perfectly enchanted and memorable, to be sure, but so much of the city's beauty was hidden from view. We were so happy to return and see abundant shades of green and spirited summer activity in the streets.
This is not a city where its inhabitants retreat to their homes after dark. The streets come alive as people enjoy sidewalk cafes and a constant stream of live music from several corners. And it is easy to see why…
Sunset from atop the Ljubljana Castle presents a capacious view of the city, complete with pink and golden hues from the fading sun.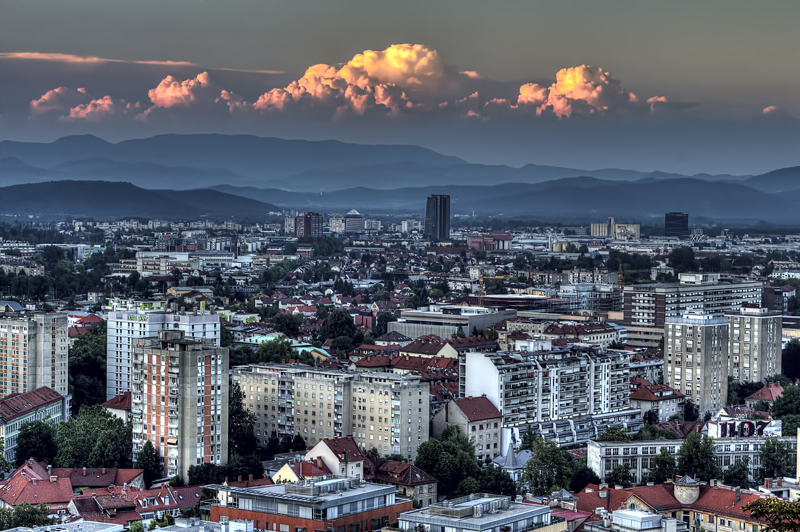 Ljubljana's center is bathed in soft lighting and the river is lit up green in spots.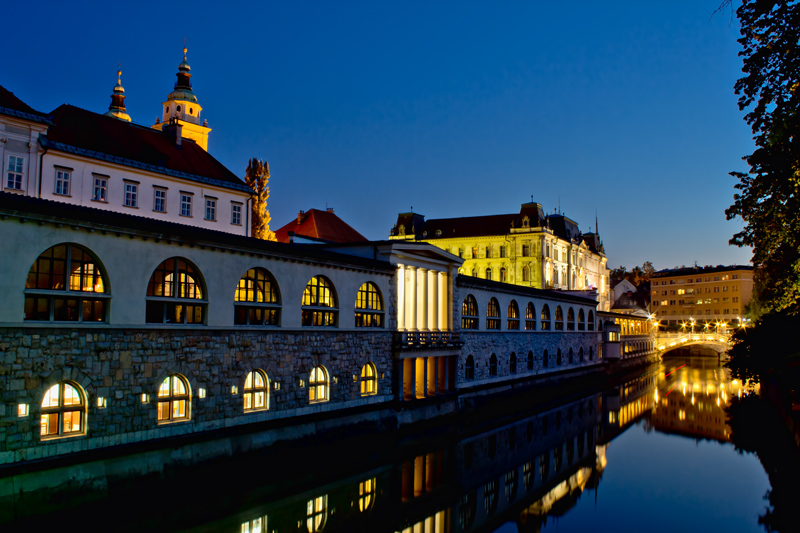 A bridge on the east side of the city center is adorned with four large dragon sculptures and sixteen small ones. Legend has it that the dragons will wag their tails if a virgin is crossing the bridge.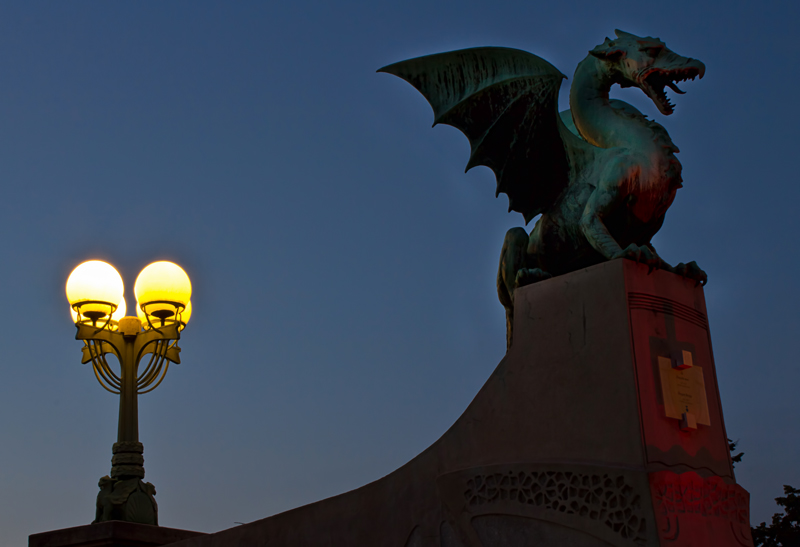 We spent quite awhile reading inscriptions at the 'love-lock' bridge. This was our favorite.