C'mon world.
You don't make it easy on full-time wanderers who are eager to taste your wares yet simultaneously trying to control their waistlines. You smothered us with pasta in Italy, tempted us with chocolate baklava in Turkey, and talked us into four dumplings for a dollar in New York.
Impassioned travelers everywhere will shout that in order to understand the culture, you must taste and understand the food. We can't not agree.
And when we announced we were coming to Wisconsin, a chorus erupted from readers and friends alike that we *must* try deep fried cheese curds – that it was *thee* local staple that needed to be consumed in order to get a real taste of Wisconsin.
It's cheese by-product (curds). Smothered in batter. Deep fried in oil.
Despite the internal protest, as genuine pursuers of world cuisine, try we must.
We pulled on our stretchy pants, and got to the fryin'.
We're no strangers to cheese curds, used to them being tossed on crispy french fries and smothered with beefy gravy. They're known as "squeaky cheese", and are a bit rubbery in texture.
The batter was like any used for such battered things: onion rings, etc. Getting the curds completely covered and then into the hot oil was a bit of a messy undertaking, but I don't suppose that the appearance of this dish is what is important.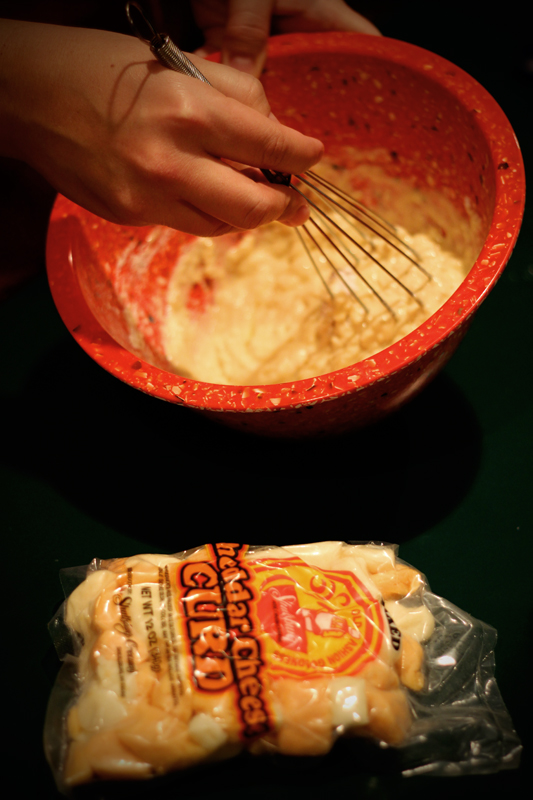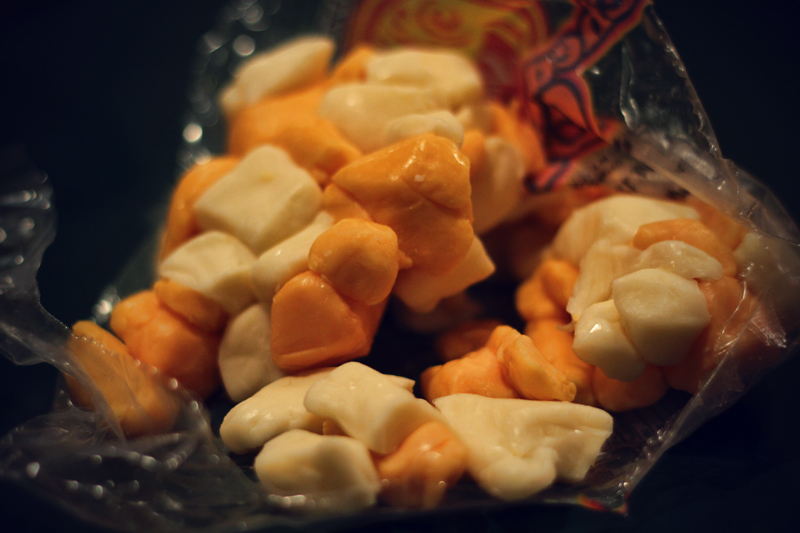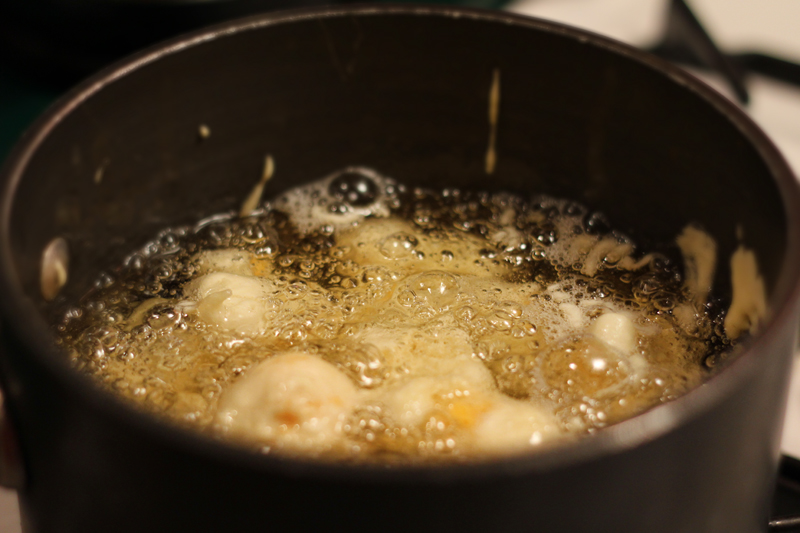 The finished product was about as I expected.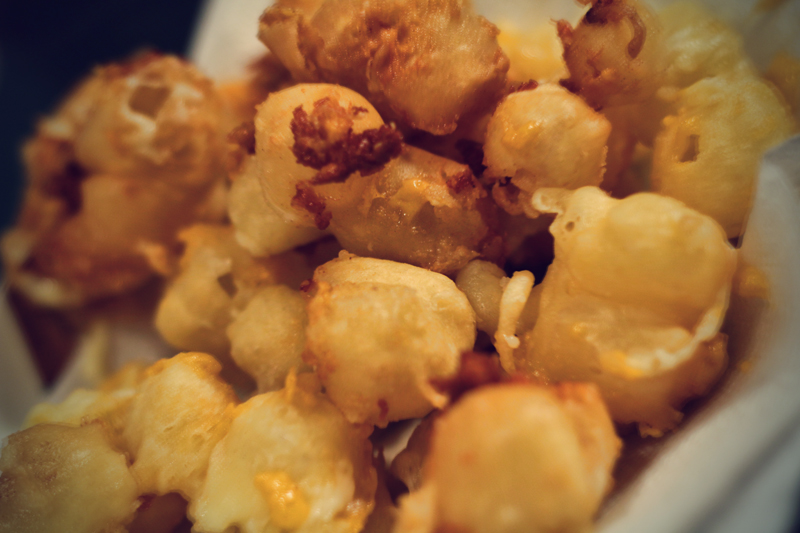 They were tasty, no doubt, albeit the cheese was a little more bitter than I thought it would be, and we could have really used some marinara sauce for dipping. While anything involving the words "cheese" and "fried" I could typically never imagine turning down, it had been a long time since I had eaten anything like this. After sampling a couple, I felt quite sick.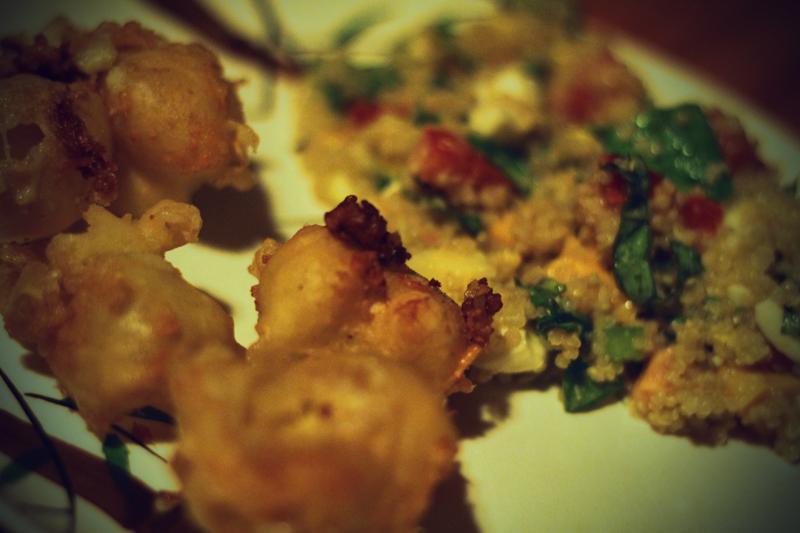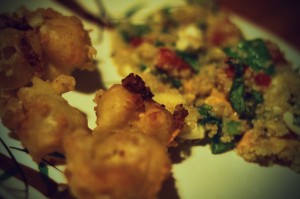 (I turned my attention instead to the carefully prepared side dish, a healthy quinoa salad. Can't imagine that these two items exist together on any menu throughout Wisconsin, but it did provide the balance I needed after the greasy cheesiness.)
We're not sure how much more of this we can take. If anyone knows of a country that lists celery or fruit salad as their celebrated local cuisine, please let us know. That one will be swiftly bumped to the top of our *must* see/taste list.