Words by Dalene Heck / Photography by Pete Heck
I cannot explain why, but I never for one second expected to be taken aback by seeing the mighty Mississip'. It wasn't on my "list of things to do" while in Wisconsin. I never actively sought it out, and we only made a specific stop because someone had commented that we were near a scenic look-out.
Upon seeing it spread out below while perched on a bluff's edge, the iconicity of it hit me with force. Not only because it is the second largest river in the country at over 2,500 miles, or of it's importance in shaping American history, but because of it's place in my own life and memories.
My sentimental reaction arose from 'that little trip we took in 1814'. And Huck Finn. And the song 'Mississippi Queen' that rolled around in my head for a couple of days afterwards.
And, well, the ravishing beauty that greeted us in our panoramic view.
The build-up: our walk to the bluff's edge, framed by snaky tree branches and along a thin stone path.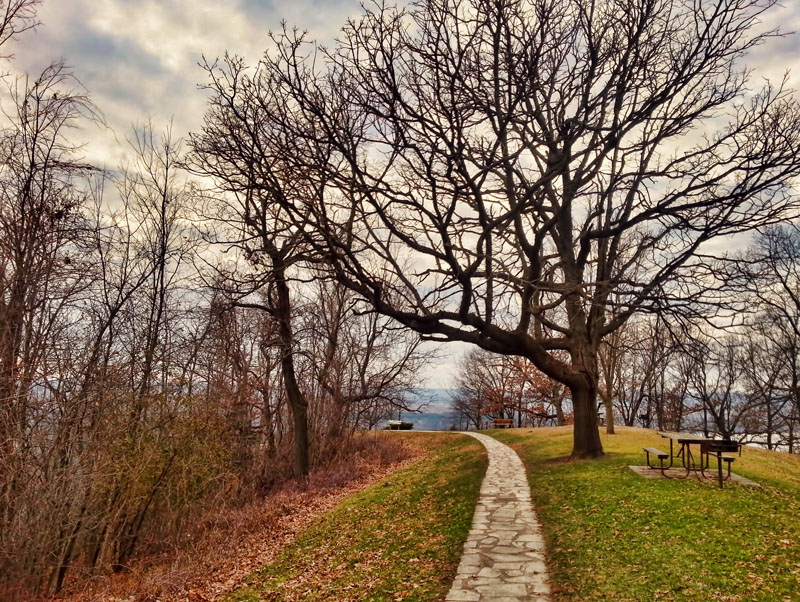 In all it's glory.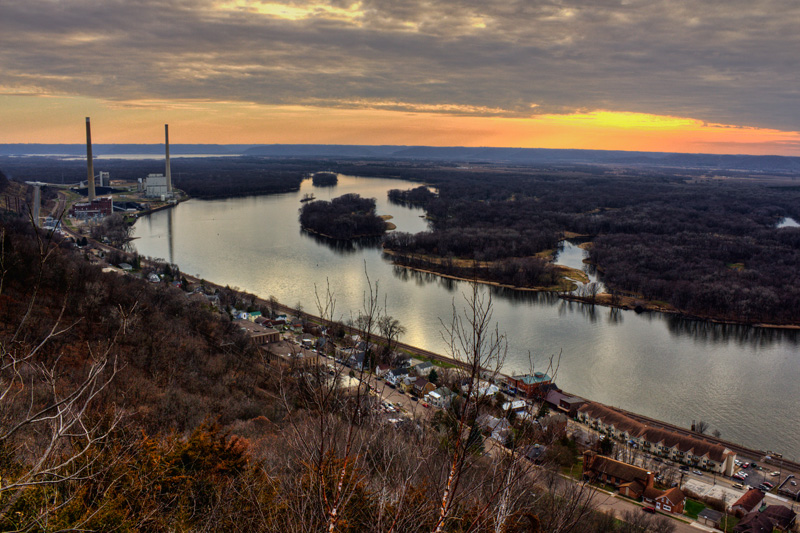 Another vantage point, from the magnificent river's edge.