5 Life Lessons from 5 Years of Travel
5 Life Lessons from 5 Years of Travel
Words by Dalene Heck / Photography by Pete Heck
Five years ago this month, I saw two things in my rearview mirror.
Among the blur of beige suburban houses, I saw our own on the corner lot. Or what used to be ours – in the back of my car was the final pile of goods we had removed from it, junk that had accumulated over the previous four years. The house stood fully empty, waiting for the new owners to fill it.
The other thing I saw – an ear-to-ear grin that has been a near-permanent fixture since. Our nomadic life doesn't come without its rough days, without question, but when we left those lofty possessions which defined our former existence in favour of the unknown path in front of us, that was the greatest peace I've ever felt.
And it has endured.
To both of us, this "vagabondaversary" is historic and worthy of celebration. That single day continues to rank as the most satisfying and gratifying that we have ever known, and it set us on a momentous journey that would change us more than we could have ever imagined.
None of us are the same as we were a moment ago, and the impact of the last five years is such that we find it difficult to even put words to most of it. But when people ask what we've learned most during this time, there are several important lessons that readily spring to mind.
Could we have learned these without travel? Maybe. Eventually. Gosh, some of them are so transparent and straightforward that it seems ridiculous that a drastic change in lifestyle was necessary to learn them, but so it is. We're stubborn I guess, and it wasn't until we pushed ourselves so far out of our realm of comfort and confronted the fate of others that we realized some simple and stark truths: that we collectively need to do better at caring, sharing, being smarter consumers, and looking at the world with a more positive view.
Maybe you already know all of this, but for us it took five years to even digest and speak of these lessons, along with an embarrassing number of hours to actually write about them.
So, here we go.
None of us are the same as we were a moment ago, and the impact of the last five years is such that we find it difficult to even put words to most of it.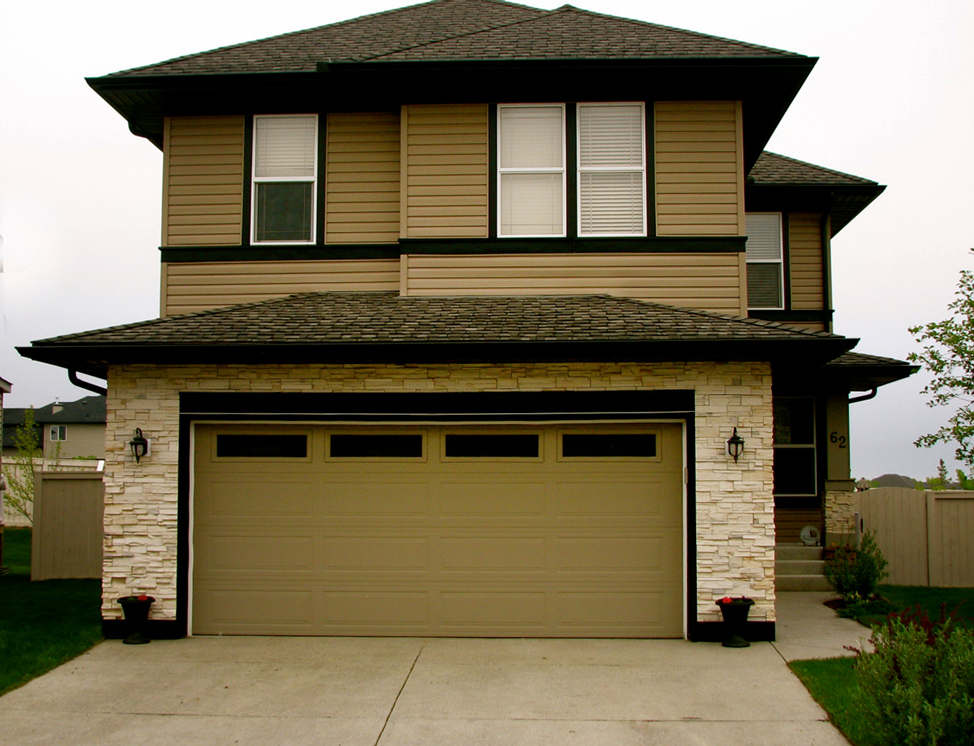 Invention is the mother of unnecessary necessity.
It used to be that "necessity was the mother of all invention" (a proverb originally attributed to Plato), but it is clear that humankind has gone far too far.
In other words, we have way too much stuff.
We don't need what we think we do. Yet we are pulled in a million different ways by propaganda that insists we need things, things, and more things. That we need them to make our lives more convenient, to look better, to elevate our status.
In our former lives, we were slaves to the debt to pay for those things along with the seduction to want to better them, so much so that it held us back from experiencing. Thus the story of our adult evolution has been about what we've left behind. When we've stripped down to only the things we absolutely need, it has made us both realize how powerful we really are by seeing how much we can do with how little.
We're not suggesting that everyone sells everything they own to travel the world nomadically (because then who would we house-sit for?), but even tiny increments of less reliance on things can mean big positive changes.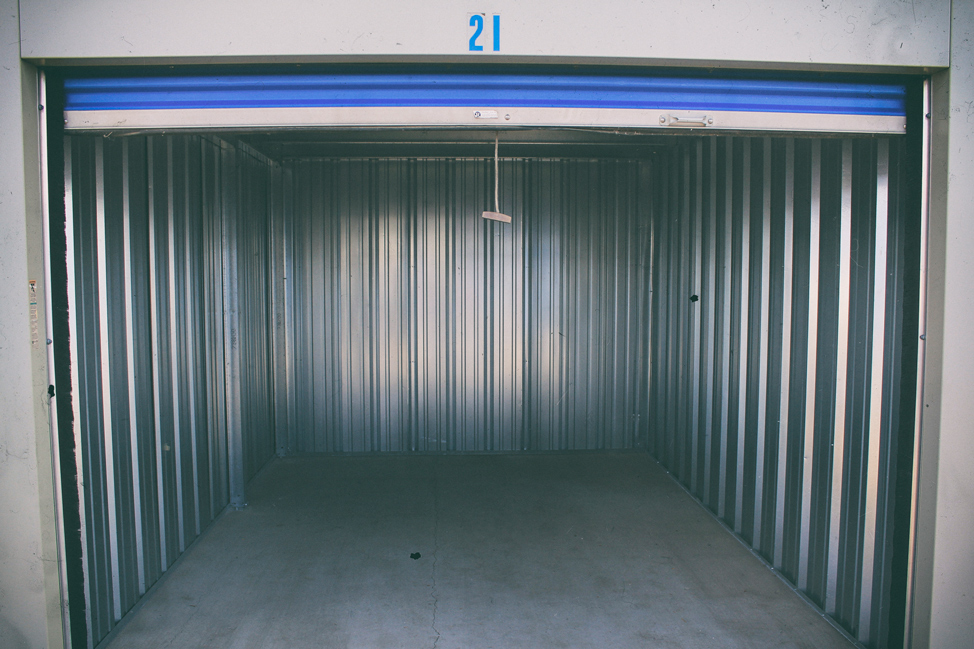 the world is awesome. and awful.
We have had so many experiences that provoke such intense inward joy that words fail me to express it, no matter how hard I try. Watching the sunrise in the Sahara Desert, teaching kids to swim in Bolivia, or just aquiet afternoon on an Italian island with the most perfect hand-crafted pasta ever made.
But this last year of travel was also hard on us. We became so attached to the country of Turkey and then saw it become embroiled in tragic protest just a week after we left. We walked the grounds of Auschwitz, I stood and cried in front of the Killing Tree in Cambodia. We watched as a protest outside our hotel inPhnom Penh erupted violently, killing an innocent bystander with a stray bullet. Our hearts ached, constantly.
Some people have commented that they don't know how we can attend such locations and expose ourselves to those things that pass drastic reminder on how awful humans can be. And while I believe it is important to recognize the evil undercurrents in our world, I understand their misunderstanding. It's hard. I've been reeling a bit from this past year and have since shied away from those reminders, trying instead to focus purely on the good that exists.
And what I'm realizing now is that observing the dark side makes the other that much brighter. When I think about the recent atrocities in such countries as Cambodia and yet also remember the genuine and persistent smiles on the many people we met there, I feel nothing short of spectacularly inspired. I know that my life, even with tragedies of my own to endure, is sheltered in comparison. I've learned gratitude, compassion, and resilience.
Travel shouldn't all be about selfles and buying souvenirs. It's about observing and learning and re-telling the story.
It's about educating yourself so you can acknowledge the awful and get through to the truly awesome.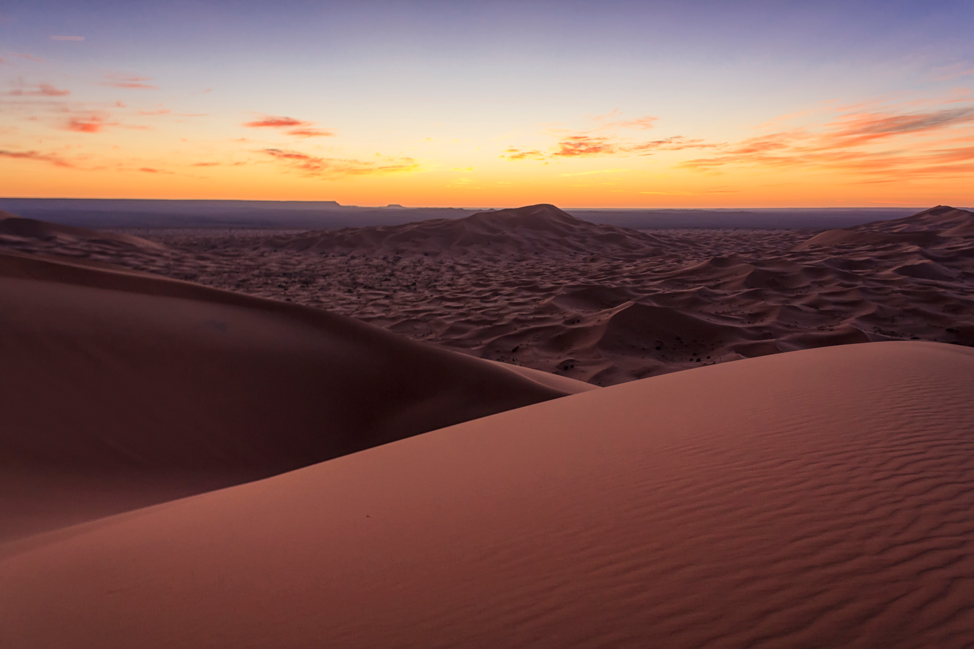 travel ain't as scary as you think.
Fear of what happens outside our own cozy borders is what keeps most people at home.
In our five years of globe-trotting, we've lost several items by the annexation of others. A raincoat and a pair of sandals while we had our backs turned, and more forcibly (and recently), several items while under the threat of a gun.
But for those few stories, we have hundreds of others that stand as testament to the common human good. That couple in Colombia who spontaneously became our tour guides and patrons for a day. The elderly couple in Argentina who offered us drinks and shade as we were ill-prepared for an outing in draining heat. The countless number of strangers who took care of us at every turn in Turkey. That clerk at a hotel in the Galapagos who flew my iPod back to mainland Ecuador after I discovered I had left it on our bed. It arrived the next day at no cost to myself, accompanied with the most adorable note: "Please don't forget it in Quito. People is not honest sometimes."
Indeed. There are those who is not honest sometimes, and they often give foreign travel a bad and dangerous name. Those are the stories that are remembered, that are retold, and that make the evening news. But in most parts of the world, they are far from the norm, and fear of such should not be the thing that keeps any of us from getting out there.
Despite what you may think after watching the evening news, people are inherently good.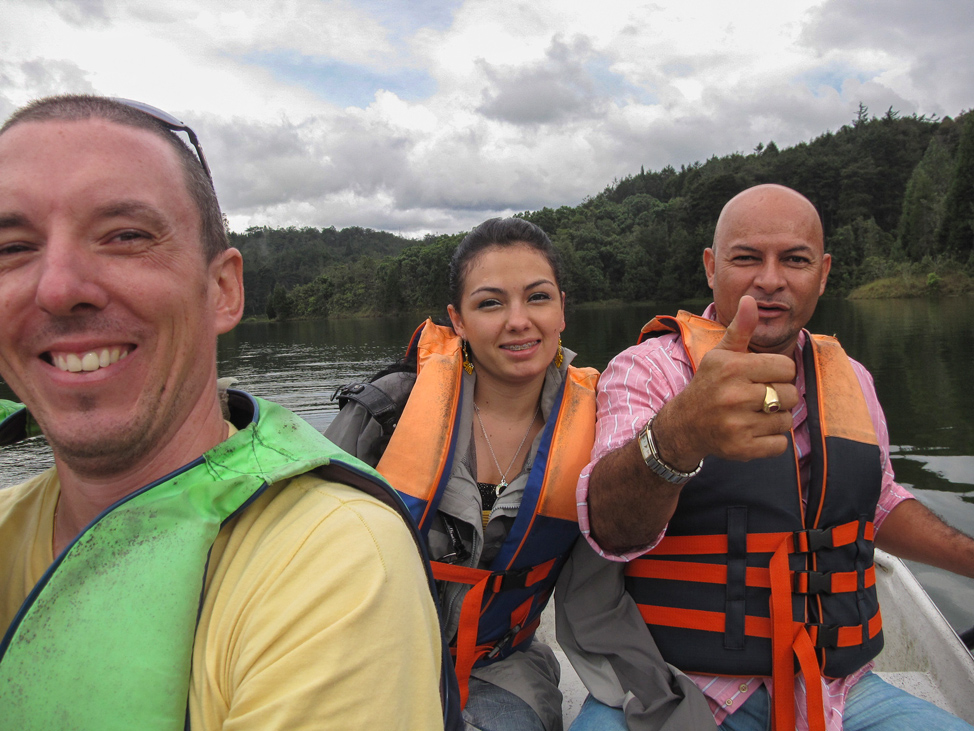 we all need to care about something.
Part of what made this last year so difficult is that for me, awareness means responsibility. After witnessing the deadly protest by garment workers in Cambodia, I read The China Price and wrote about being a more ethical consumer. After seeing the great work that the Elephant Nature Park in Thailand does in the face of all the others who abuse elephants through misuse, we sponsored an elephant for a year. We've offered our time (that we didn't really have) to a turtle sanctuary in Mexico and donated little bits to several random causes.
With our regular exposure to plights around the world, we often feel pulled in a million directions – wanting to do good everywhere and feeling terribly guilty when we don't. And thus we have made the decision to donate a portion of our earnings annually to one cause we both strongly believe in (more on that soon).
It's not going to stop us from absorbing some of the pain we see around the world, or giving elsewhere when we can, but we feel confident that caring and consistently doing good for a solid cause is going to make a difference.
We can't help everyone and everything. But we can care strongly about at least one thing.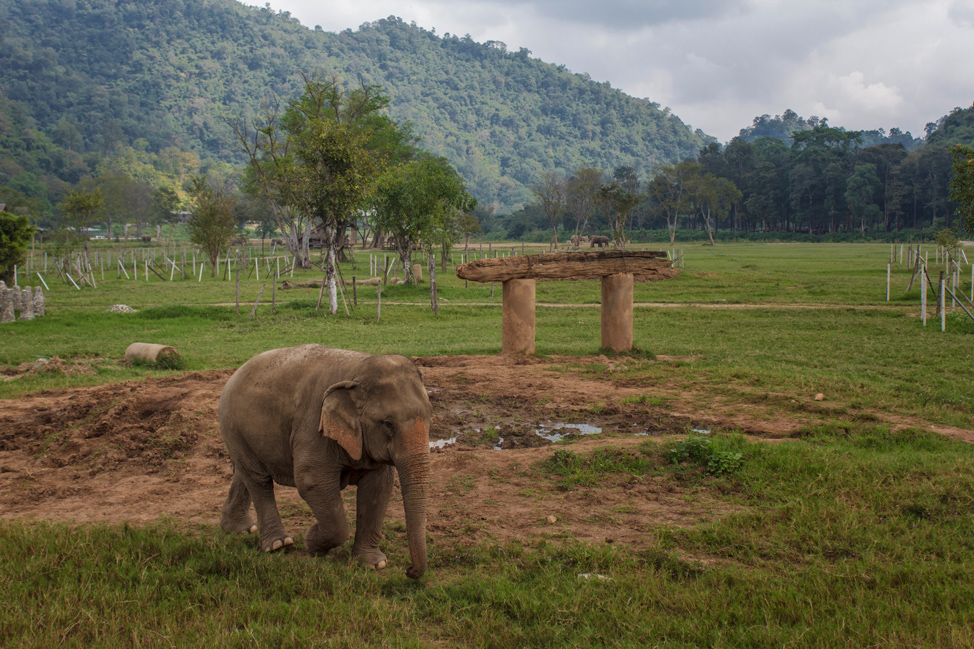 share.
The world would be infinitely better if we all did one thing better: Share. Share your wealth with someone who needs it. Share your story, even the dark ones, not only does it help sooth your soul, but you will probably sooth others too. Share your home with travelers trying to understand the world community. Bloggers – share your ideas and knowledge with others so that we can all move the industry forward together. Share the kind words you may be shy to utter, the helping hand to someone who is lost.
It always amazes us in our travels that the inhabitants of some of the poorest communities in the world are the first to offer whatever they have to a passing stranger. This profound kindergarten principle is something we forget in the Western world, I believe, when competitiveness and societal pressures take over.
We can all stand to give more than we are.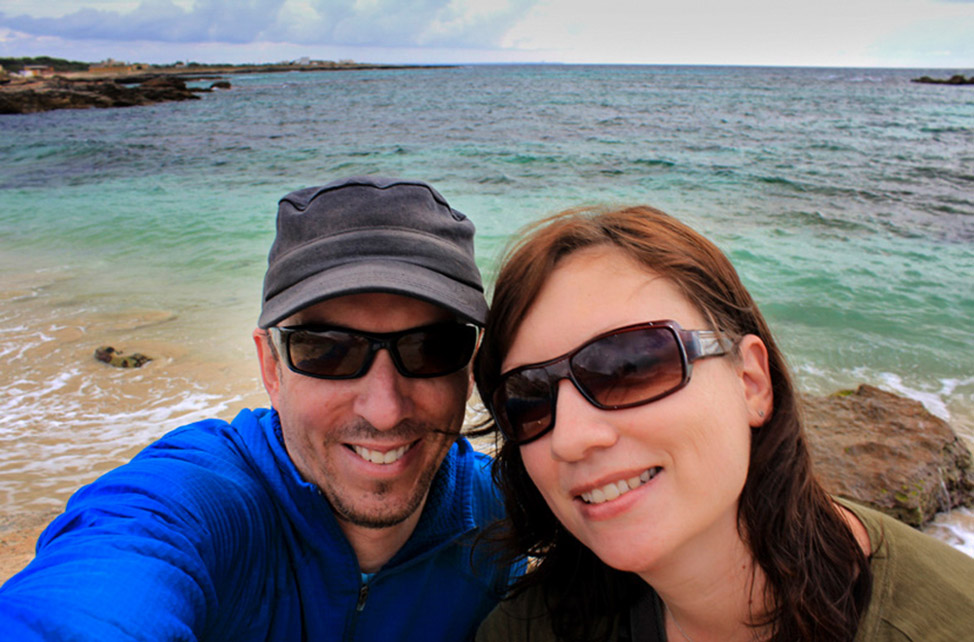 There is so much more.
So much more that I want to say on the life of a nomad, how our travel has transformed, how we have transformed, deeper topics on the concept of nomadic travel that are too weighty for my imperfect thought. Questions on the impact of our travel on the world at large, hoping that the footprints we've left behind are all welcome and good. I want to talk more about the irony of visiting places that others struggle to leave and about the privilege of our life, which I will never call "lucky" because we have worked very hard to get here, yet still wouldn't be possible without the fortune bestowed by the lottery of birth.
There are stories that I haven't told yet because I am still working through the emotions.
There are so many instances of where I just don't have the words.
It might take me five more years to get there.
Read more from our 5 Series!