To Live in Venice
Words by Dalene Heck / Photography by Pete Heck
In our unique situation of being homeless for more than five years, I expect that we look at most destinations differently than other tourists in that we sometimes value a place based on our desire to live there.And being the rose-rimmed people that we are, the answer is often yes (at least for a short term). There are rarely places that we don't like and write off immediately.
But to put Venice under such a microscope is a tough one. All the extraordinary things that make the city a wonder for tourists may also be that which makes it unbearable as a resident. The island poses many confusing contradictions: a slower pace with the lack of cars, yet home to such a thriving tourism industry that the tiny streets become clogged with millions of annual visitors. The canals, adorned with vibrant old world buildings which appear to float on them, cause heartless humidity and highlights its obvious fragility. Venice is sinking, some say at up to a rate of almost eight inches every century and flooding is a regular occurrence.
All the extraordinary things that make Venice a wonder for tourists may also be that which makes it unbearable as a resident.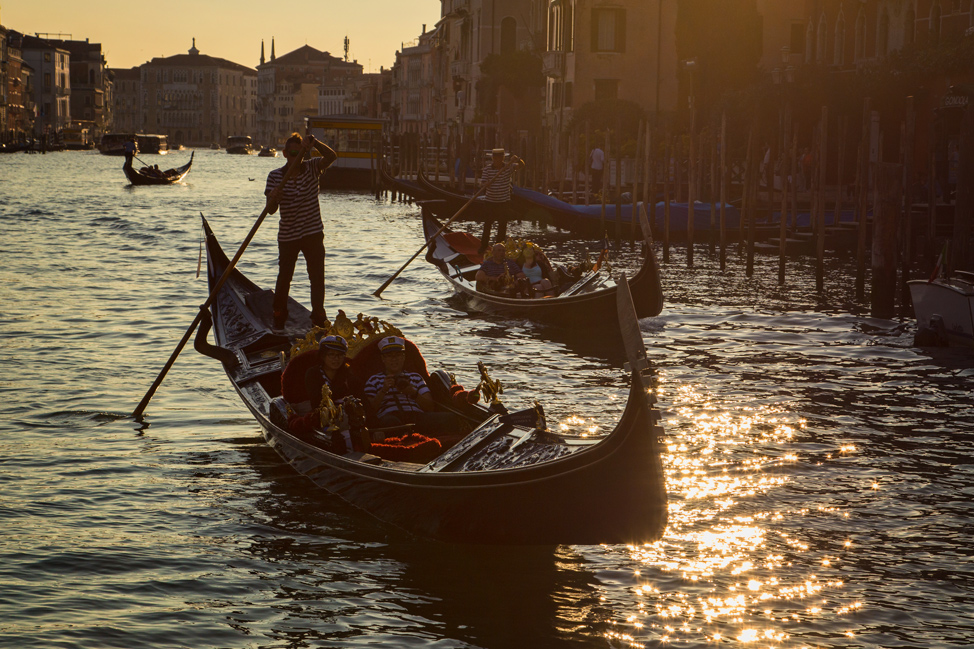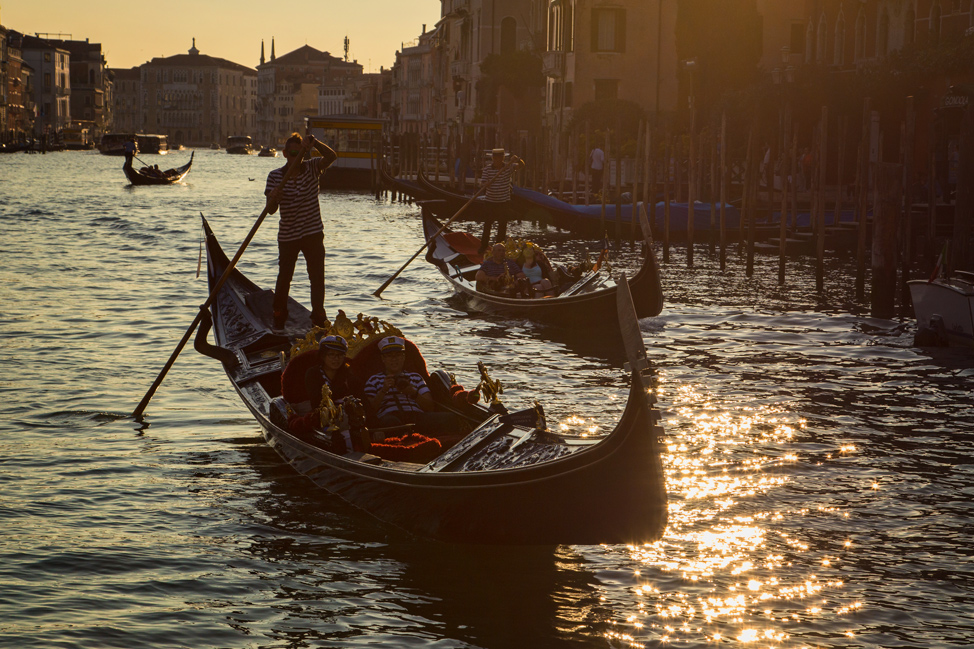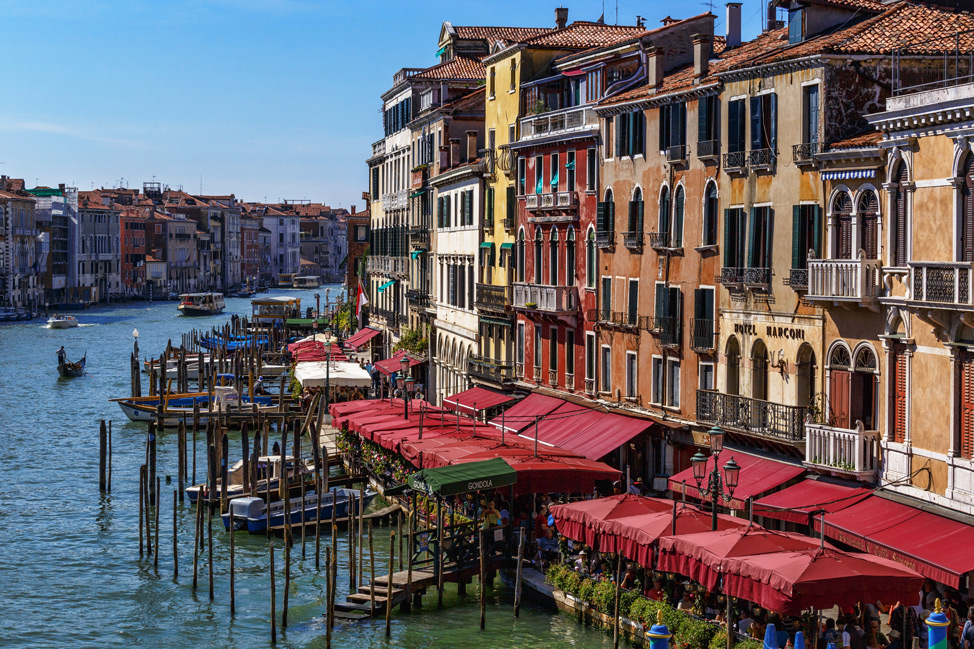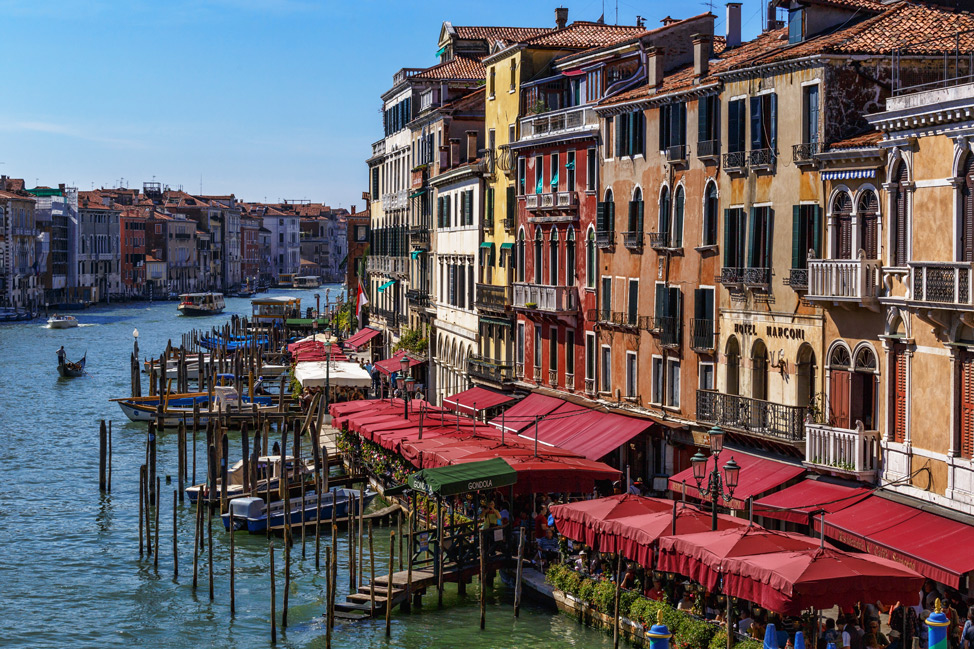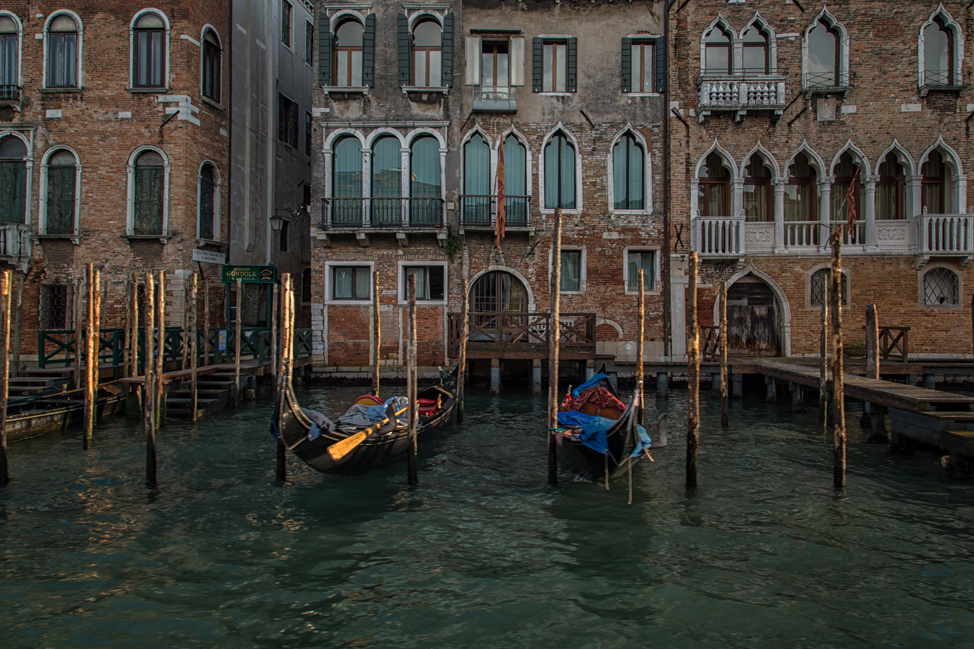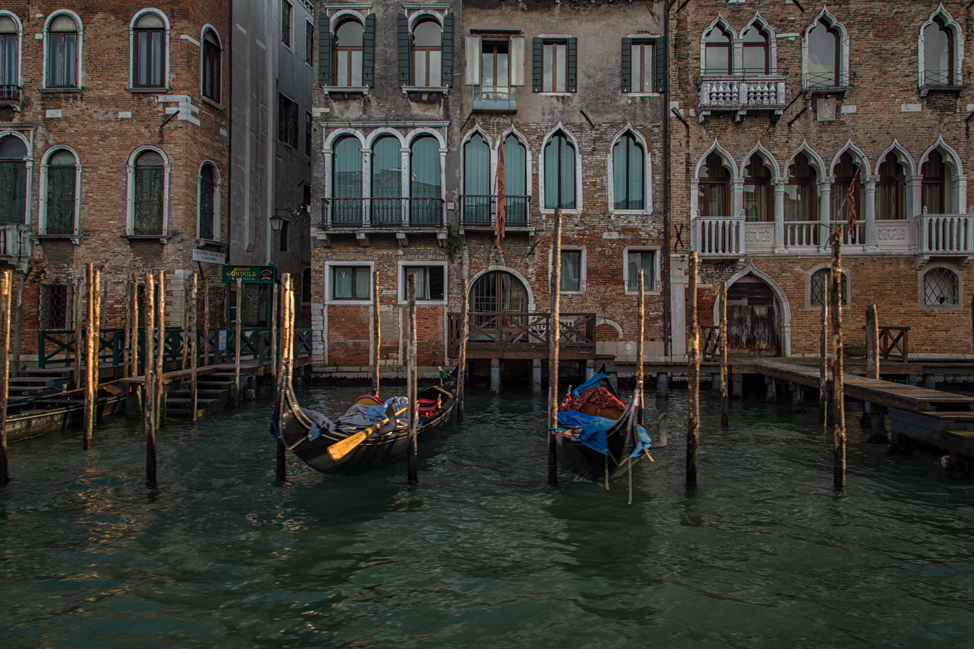 The island is sinking and the population is shrinking. Less than 60,000 still inhabit the city, and more than that many step off of cruise ships each day to snap selfies, buy souvenirs, and be on their way. And it's not likely that those souvenirs are even in support of the artists who live there, but instead are cheap knock-offs imported from the east. Venice's economy is almost entirely dependent on tourism, but struggles to find balance with it.
While only a couple of kilometers wide, it can take up an hour to cross the small island, given the maze of tiny streets and bridges. Food is much more expensive than on the mainland, plus the groceries, and any other purchase for that matter, are most often lugged in shoulder bags from market to home. Bicycles are allowed only for children.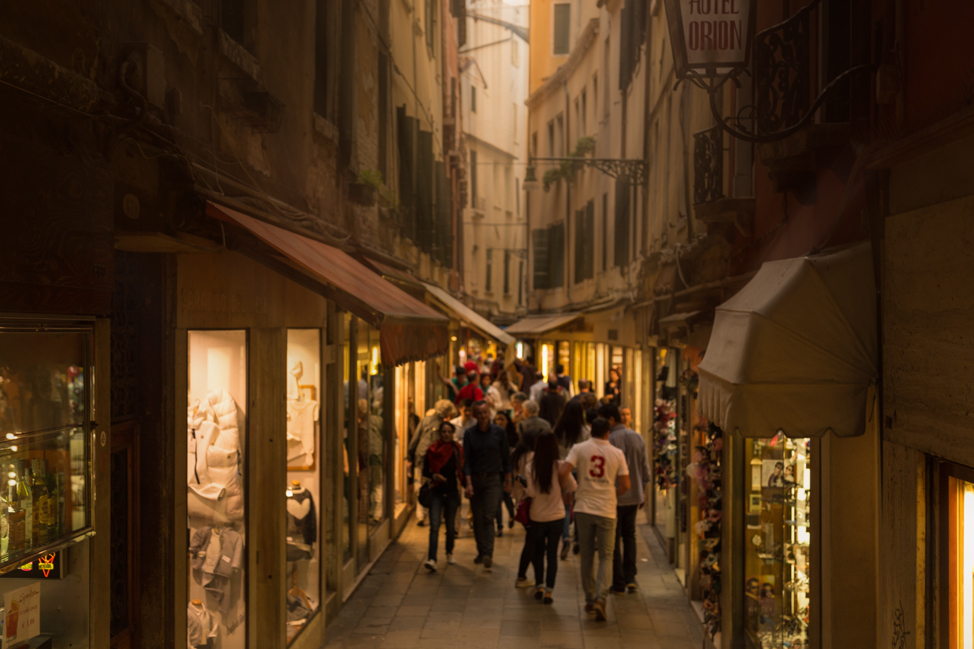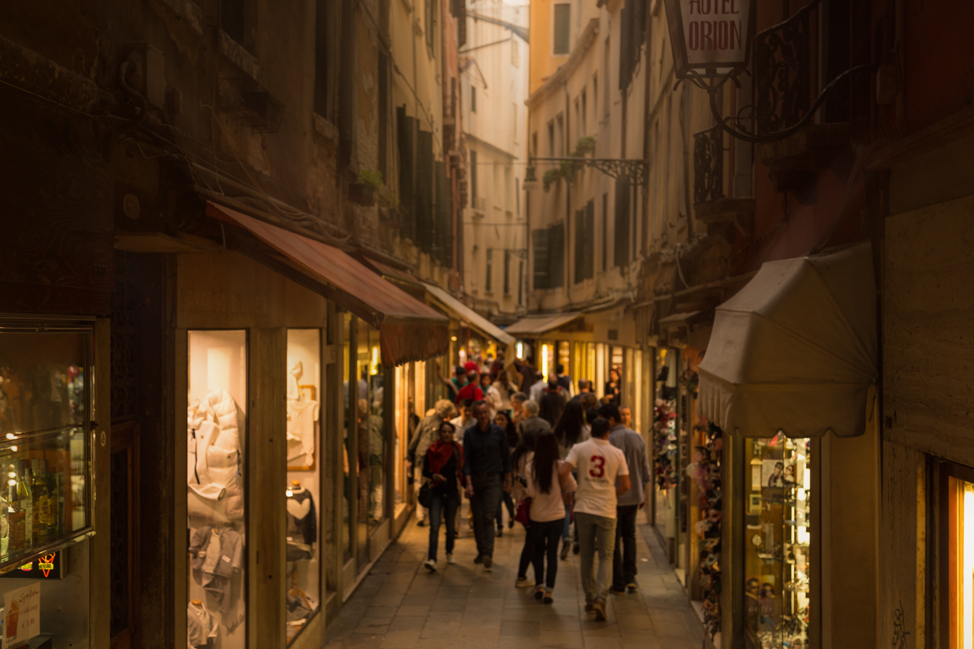 I would suppose that to enjoy living in Venice would be to accept it as a challenging lifestyle, a specific way of life. After awhile, it would all likely seem very normal, similar to how this vagabond lifestyle has become for us.
I expect it would be worth it. Not only is Venice the pure definition of romance (maybe even moreso than any other place we've ever visited), and any place that requires rowing as a livable skill would be acceptable by us.
(For a little while, at least, which is our answer almost every time we pose this question. Venice is a bit of a "thinker" though.)
How to do it
We learned about the life of Venetians as a part of our Walks of Italy tour, which also included a gondola ride. (The cost of a gondola ride on its own is much more expensive then the cost of this entire tour! Very worth it.)
Where we stayed
Finding affordable accommodations on the island can be difficult (and we left it far too late as well, book early)!
We found this one
to be a bit crowded but okay for the short time we were there. It was near a bus so easy to get into Venice.
Haven't tried Airbnb yet? Sign up through this link and you'll receive a $25 credit (and we'll get a little something as well, thanks for helping!) 🙂
Where To Stay
High-end The incredibly elegant Gritti Palace has unbelievable views of the canal, a great restaurant, and is overall an amazing experience.
Check reviews | Book this hotel

Mid-range Hotel Al Codega is a great boutique hotel option where the service feels personalized. It's located right between St Marks Square and the Rialto Bridge, but is away from the hustle and bustle on a side street.
Check reviews | Book this hotel
Budget  The hotel keeper at Alloggi Barbaria speaks 7 languages, and would be more than happy to give you a map and tell you how to get around the city. The rooms are simple, but a continental breakfast is offered before you take on the day.