Words by Dalene Heck / Photography by Pete Heck
We clocked 2,400 miles.
We took 15 different trains and 4 buses.
We visited 11 cities in 3 countries.
All in 38 days.
Needless to say, we were thrilled with our experiences, but very tired. With one last long, 12 hour train and bus journey from Palermo to Amalfi, we kept ourselves enthusiastic with a single thought in mind:
Sweet, sweet, relaxation.
We decided to spoil ourselves with some extra comfort for our last few days. We dreamed of the dramatic Amalfi coastline that so many claim to be the best spot in Italy, and knew that there were two must-haves for our last few days: to wake up to the sound of ocean waves, and to have a view-to-beat-all-views.
We done good.
It was everything we dreamed it to be, and we sunk right in. We relaxed, we breathed deep the salty sea air, and ate some of the best food we'd had so far. We debated day trips to Capri and Sorrento, but finally decided against it. It would be impossible to see and do everything, and so we just did nothing.
It had been a long and adventurous 38 days and so we deserved to just enjoy sitting still. To eat, drink, and be sleepy.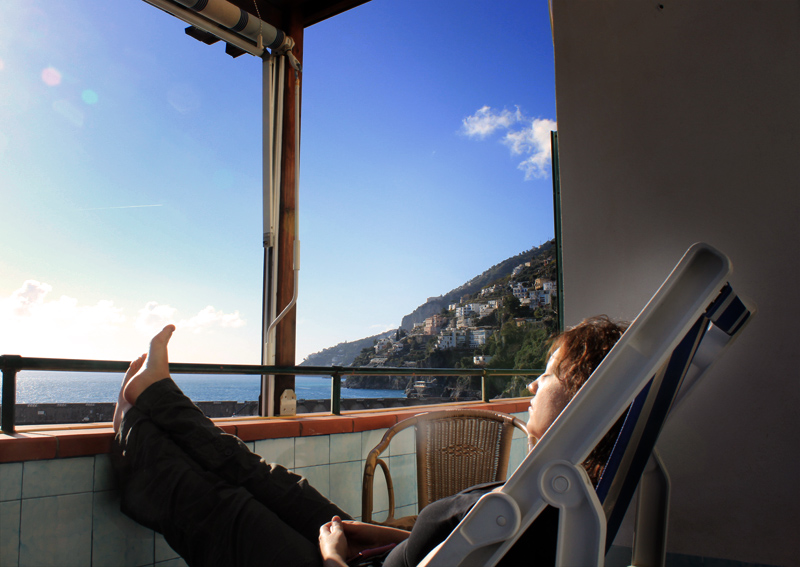 Besides, why would we need to go anywhere when we had these incredible sights all around us?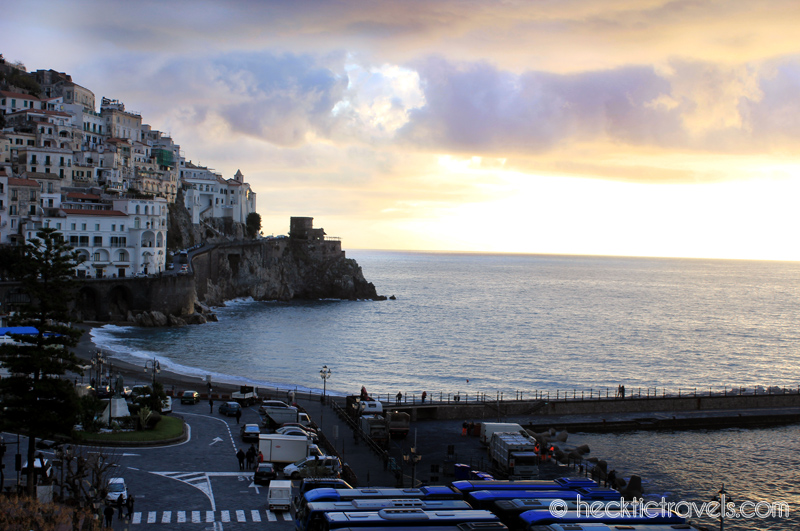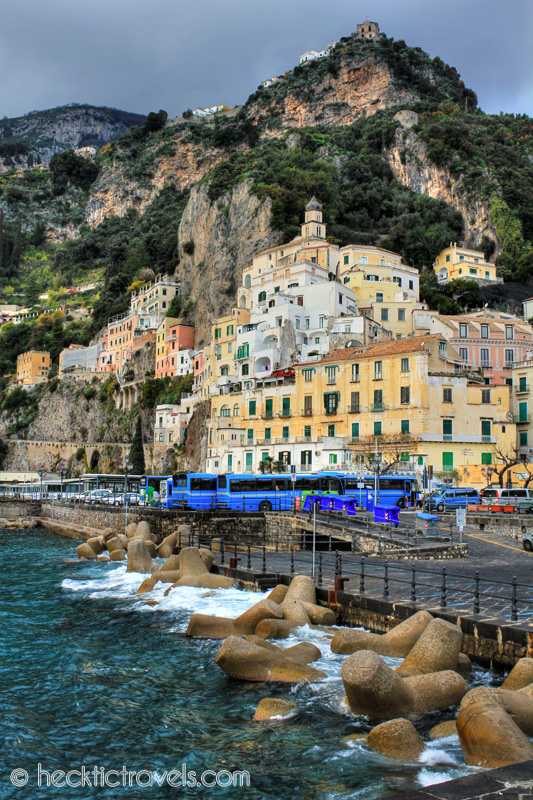 Amalfi is easily one of the most beautiful places we have ever been to, and a perfect end to our epic train journey. After just three days there, and a final short train ride to Naples to catch a flight to Spain, it was over.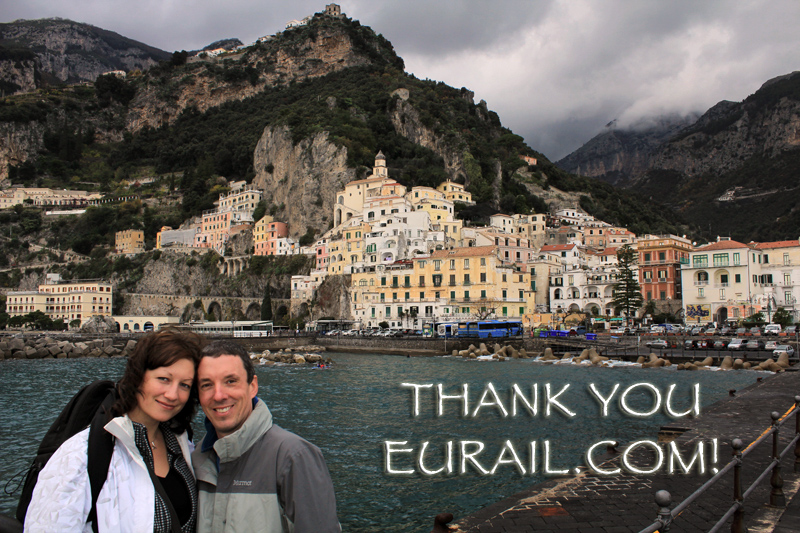 What a completely exhilarating, exhausting, life-changing, weight-gaining, friend-making, inspiring and crazy journey it was.
We are believers. Being only novice train-travelers prior to this experience, we are now completely sold on it being the best way to travel in Europe. We met people from all walks of life on the train, got lessons in Italian from one friendly passenger, and tried local Slovenian delicacies on another. Not to mention the incredible scenery, the time spent doing nothing, and the smile on our faces after each journey, no matter how long it was!
We owe Eurail.com and many others along the way so much thanks for making this trip one of the most eventful in our long traveling history!
**********
We are so grateful to have worked with Eurail.com for their Blog Trail Program and must make a note that we were provided with complimentary Eurail Global Passes. With that said, we were completely free to write about the journey as we see fit and as always,all opinions are our own.