Words by Dalene Heck / Photography by Pete Heck
"I have to ask…" I said to Richard Christensen, our bobsledding pilot for that afternoon, "has anyone ever peed in the bobsled before?" Richard answered as I expected, in the affirmative. "And vomited too," he added, after explaining what our bodies were about to be put through. Don't fight the force, he said repeatedly, referring to the g-force of 4.5 we would feel going into some of the turns. Those turns would see our body weight increase by 4.5 times the normal and jostle us around like an erratic spin cycle.
I had asked out of interest and not out of speculation of my own bodily functions, but as I climbed into the bobsled, sandwiched between Richard and Pete, I actually began to really worry. Here I was again, believing I was entirely brave enough for such an excursion, to sustain one minute of racing down a track at 120kms/hour in an open tube on steel runners. And once again I entered sheer panic mode in the last few seconds.
But there was no turning back at that point.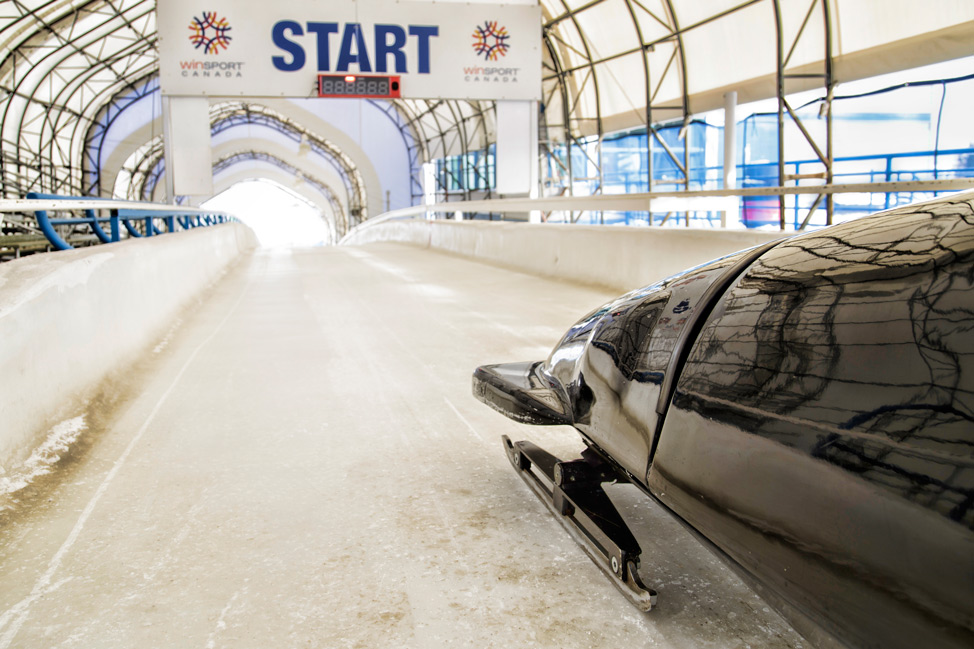 (For your viewing pleasure, I wore a GoPro strapped to my helmet so you could feel every twist and turn. That large banging noise throughout would be when the camera was bouncing off of Richard's helmet in front of me. I truly had no control on which way my body was moving inside the sled.)
The Canada Olympic Park in Calgary is the only place in North America where tourists can ride the entire track and feel every curve that former Olympians felt. Home to the 1988 Winter Olympics, it is still used as a training facility and race track. And even though the speed we reached was about 10km/hr short of what the athletes would feel, both Pete and I came away with a newfound appreciation for the sport and what it would take to compete.Because after the third turn, when we headed into the first full turn on the fourth, the well-being of our bodies was at the mercy of Richard, the sled, and an icy track.
We emerged 62.56 seconds after starting with a sore neck, and my legs had pinpoints of pain from where they were pressed up against Pete's shoes.
The well-being of our bodies was at the mercy of Richard, the sled, and an icy track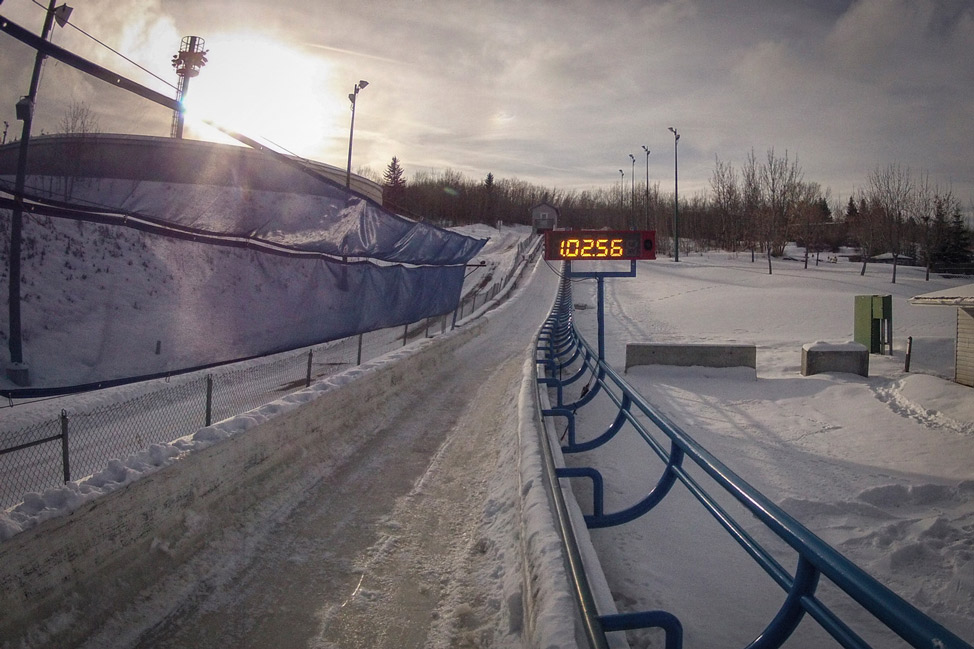 Words julbmed in my haed. I wanted to profusely thank Richard for getting us down the hill safely, but his name was entirely lost on me – I'm guessing that it fell out of my brain on turn nine out of fourteen, along with the tears that were uncontrollably streaming from my eyes. The speed and force with which we took that track knocked the mascara right off of my face. For several days later I would find bruises scattered across my body.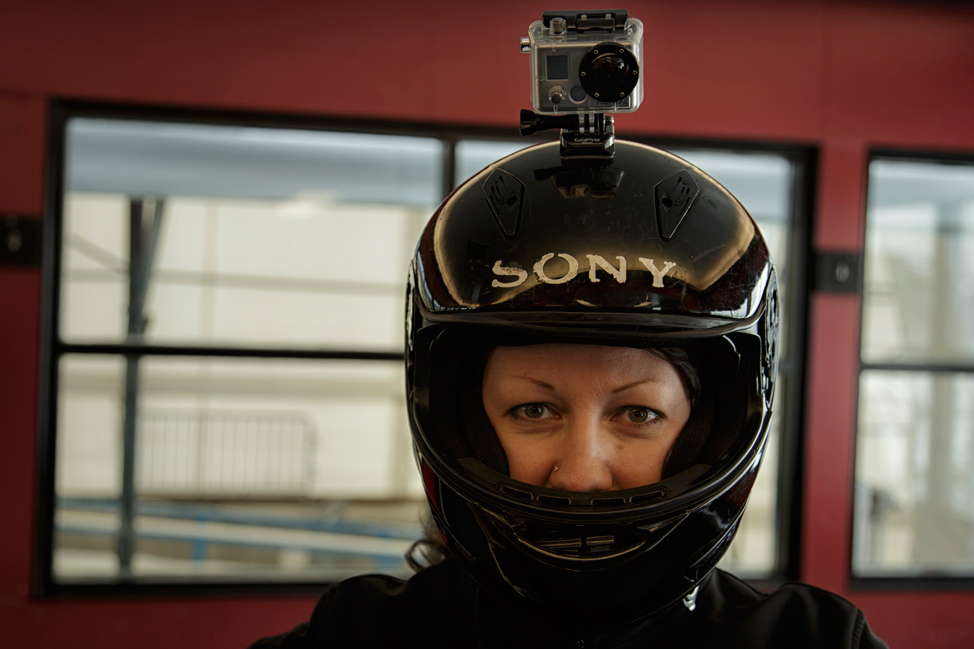 And yet it is one of those crazy things that I still really want to do again, even with all the momentary hardships and concern of soiling myself. I have always said that I've never understood the drive of extreme athletes to do what they do, but I'm definitely beginning to.
how to do it
Canada Olympic Park is open year-round in Calgary, offering a vast array of activities including bobsledding, skiing/snowboarding, and even a halfpipe in winter. In summer, there's mountain biking, mini-golf and even a 500 meter zipline that goes up to 140 kms an hour. There are no shortage of adrenaline rushes available! For details on the bobsledding, go here. Many thanks to Travel Alberta and Tourism Calgary for their assistance during our stay. As always, all opinions are our own.