Words by Dalene Heck / Photography by Pete Heck
In the few days leading up to our flight from Greenland to Iceland, Pete became obsessed with weather forecasts. He checked different websites every few hours, enthusiastically calling out any new findings that pointed to increased warmth or a drop in expected precipitation.
I finally convinced him to give up the compulsion and just acknowledge that it will be what it will be. We both came to accept that we might not see the sun in our four days there and that we would likely encounter rain.
If only that was the worst of it. Instead, we were once chased back to our car from wind so strong it whipped pebbles at us. We saw almost nothing for two full days, with cloud and fog so low that the famous dramatic hills disappeared beneath. We spent a couple of hours tracking down an off-the-beaten-path waterfall that we could hear, but barely see.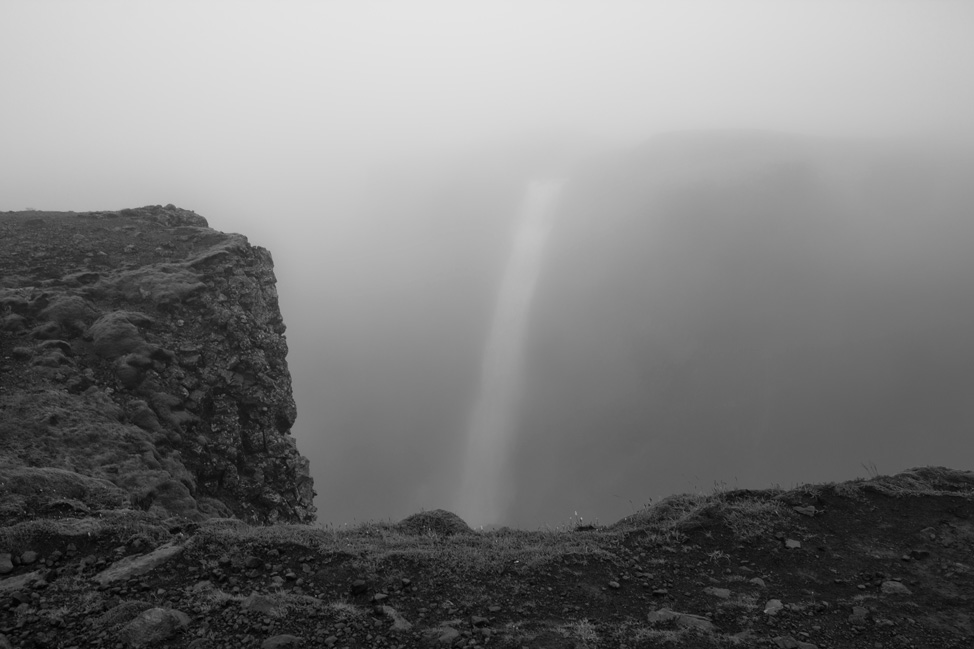 "I believe that Iceland would be pretty," Pete said as we headed to the airport to leave. We were bitter.Because the thing about Iceland is that not only is the weather regularly craptastic (locals we encountered were apologetic for the climate, but would then follow it up with: "well, that's Iceland!"), but it is such a pricey country to visit. Even with some fantastic partners who helped alleviate the load, we still ended up spending a whole lot of money for our brief stay. I wish we could recommend it as a must-see destination (which is what we expected to do!), but in reality all we can say is this: it is a very expensive crapshoot. You might have amazing weather and a great time, but there is also the chance that you might have paid an awful lot to see very little. You have been warned.
Rather than spend all our time sulking though, we did the best we could with a couple of great excursions that weren't entirely weather dependent. And while the highlight of our trip was expected to be an amazing photographic journey, we had to be so patient for breaks in clouds and rain in order to get just a few good photos. Ultimately, we decided to present the results to you in black and white, as it is indicative of our time there.
The best way to discover Iceland is via road trip.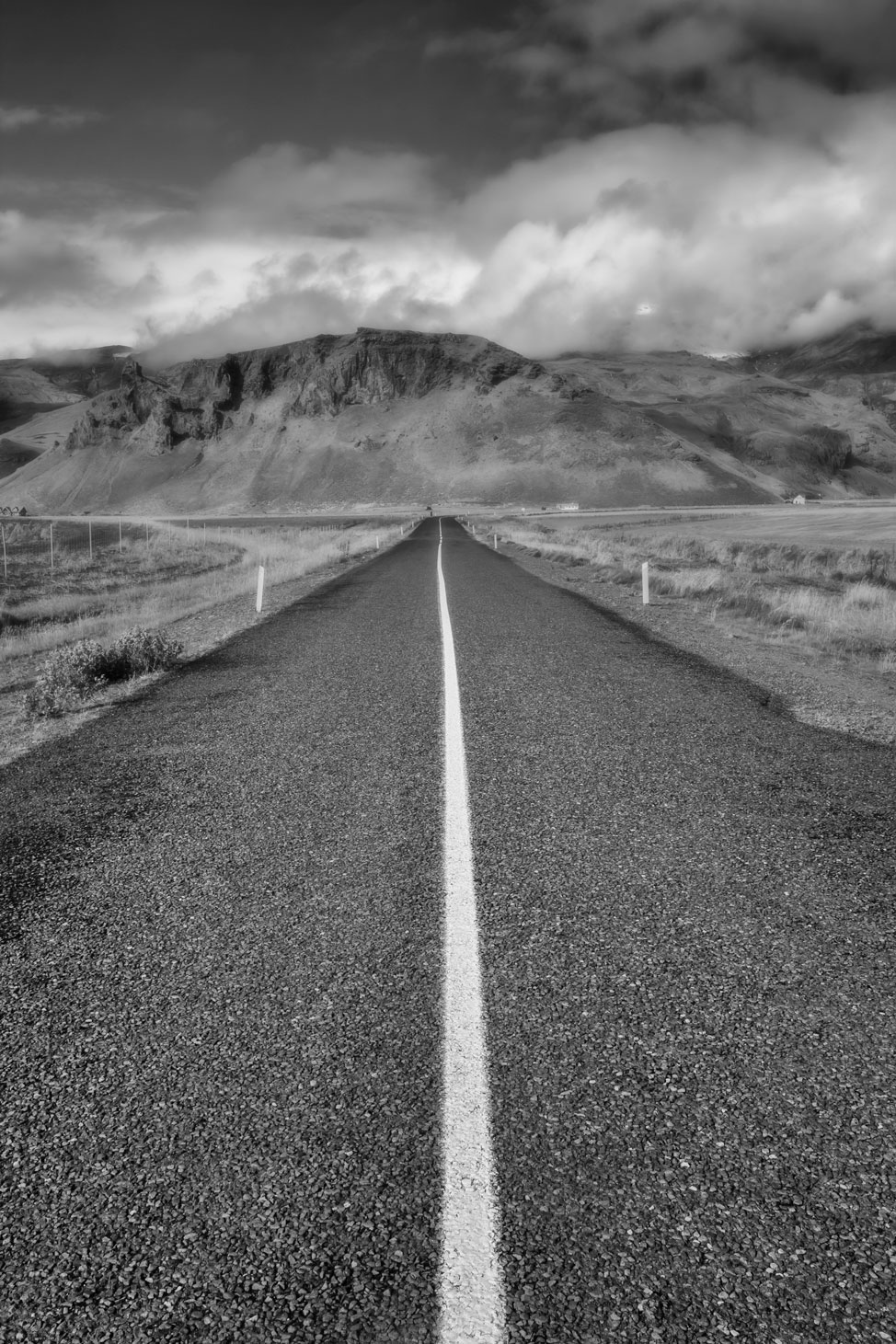 The Geyser is one of the most famous sights, and it shoots water every few minutes.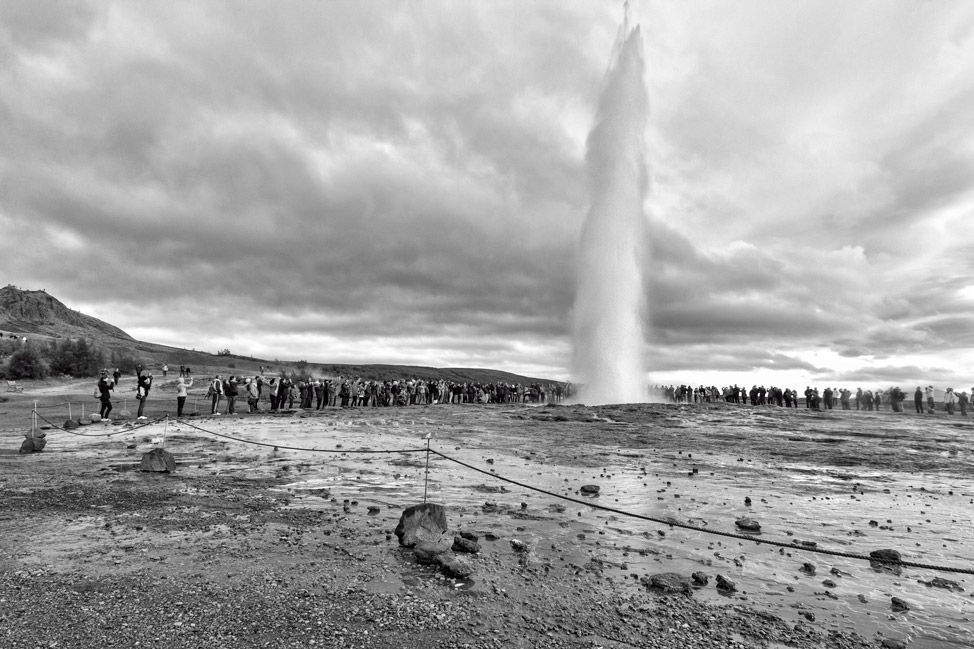 The Gullfoss Waterfall, very near the Geyser.
If the world becomes in desperate need of water, we're moving to Iceland, as the number of water sources is surely incalculable. This is Seljalandsfoss.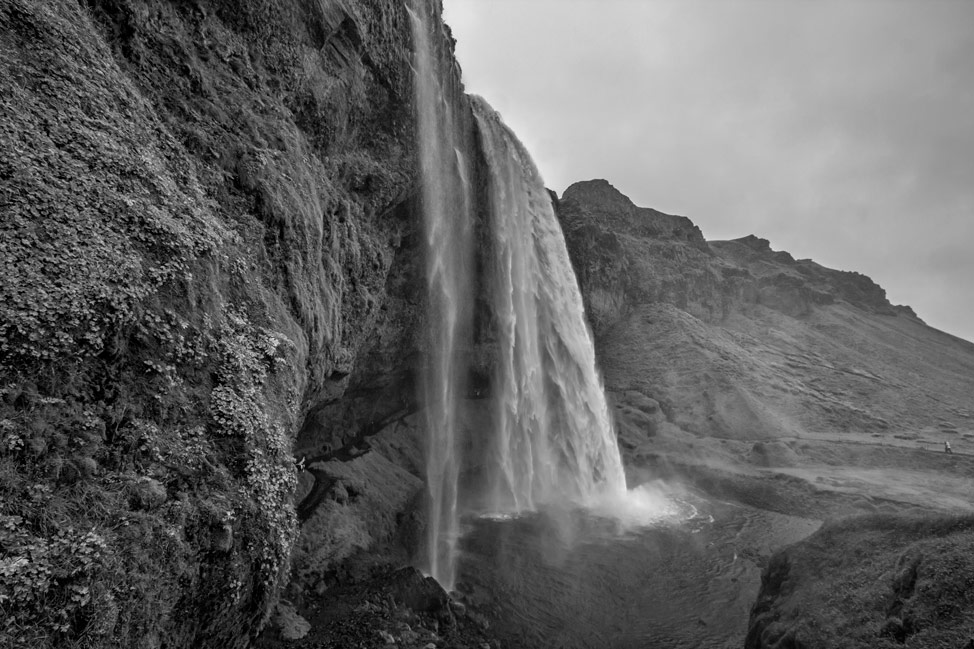 And this is Þjófafoss.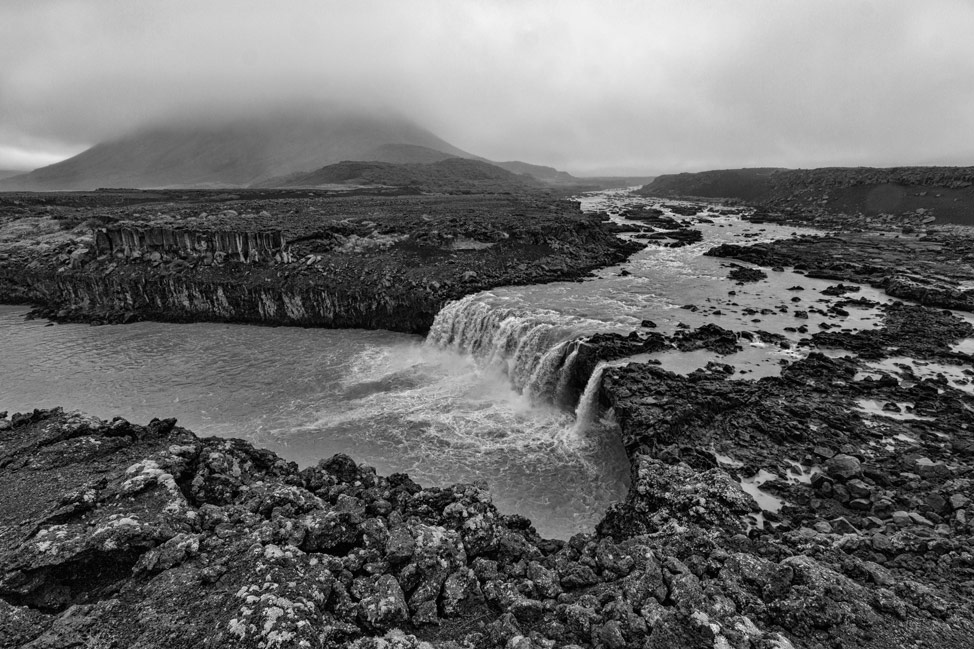 A fixture in the local culture is the Icelandic horse. They are small, sometimes even just pony-sized, but sturdy and long-lived. They were a breed developed on the island and feature prominently in Icelandic history.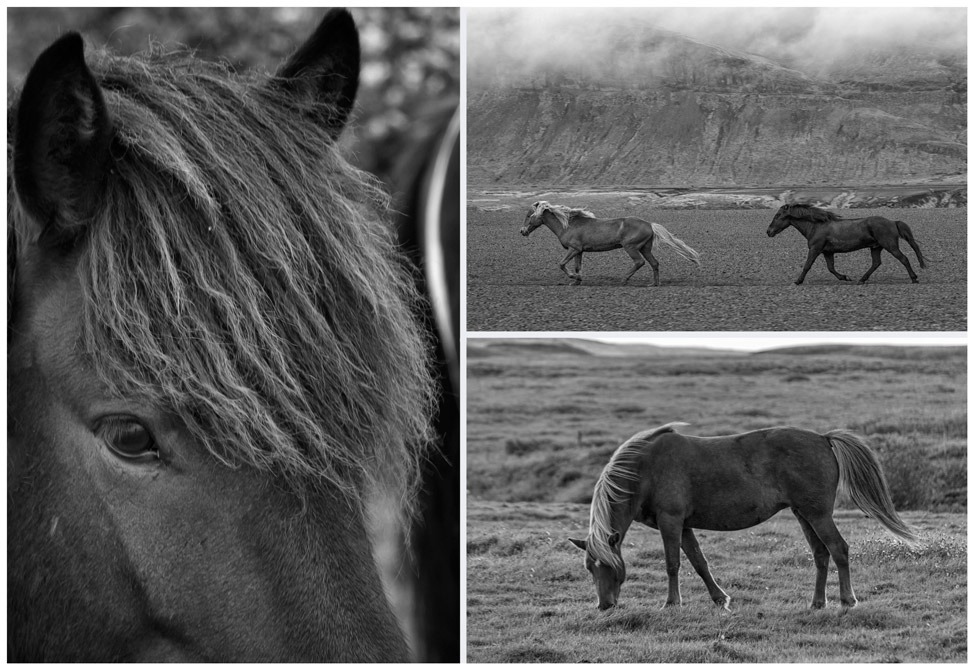 The soft black sand beaches at the town of Vik were as mesmerizing as they were lethal. The waves were so powerful, and the wind coming off the water matched their strength.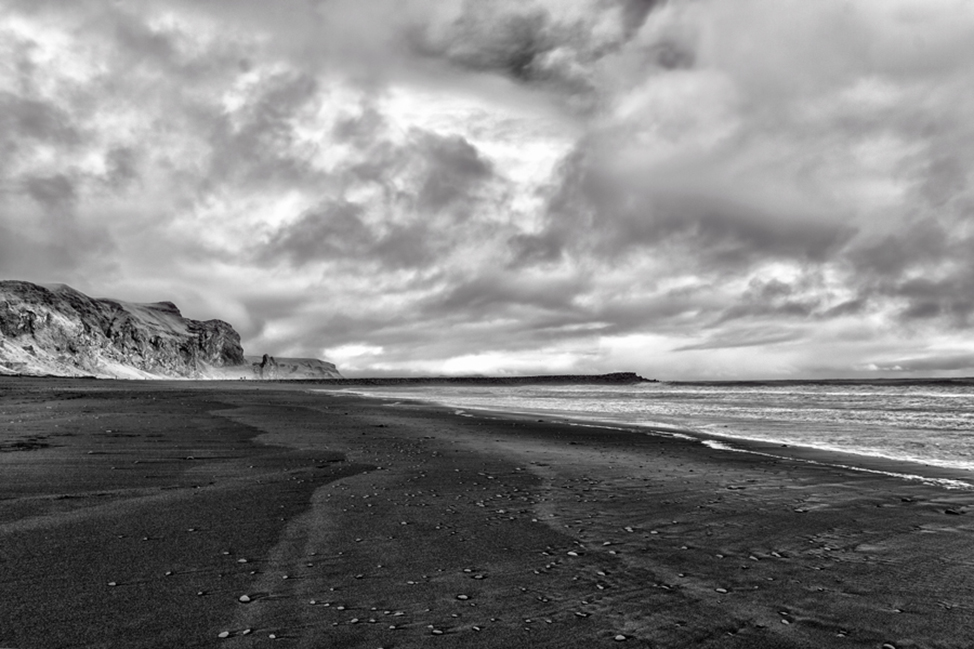 Near to Vik is Dyrhólaey and it was one of our favourite spots. More black sand, thrashing waves, and even a nearby nesting spot for Puffins.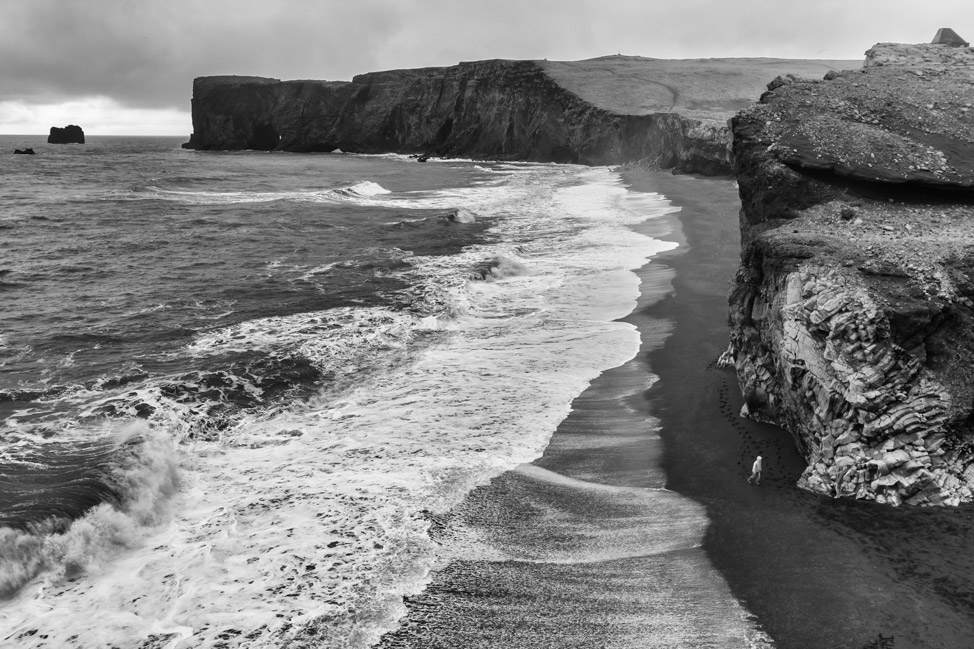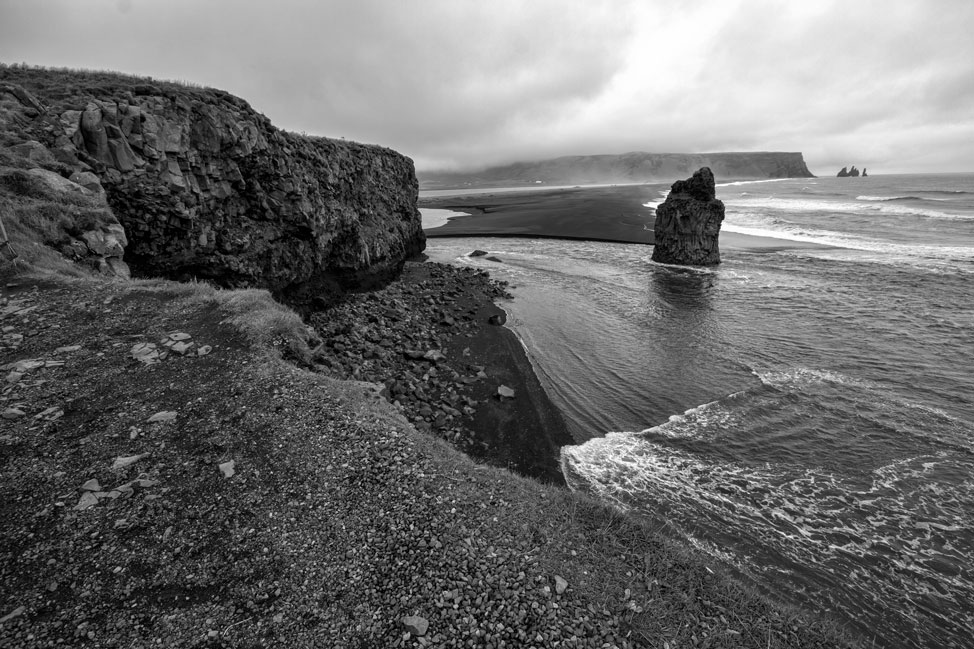 The Sólheimajökull Glacier – it is 8km long and 1-2km wide. Under a misty rain, we strapped on crampons to try ice walking and climbing.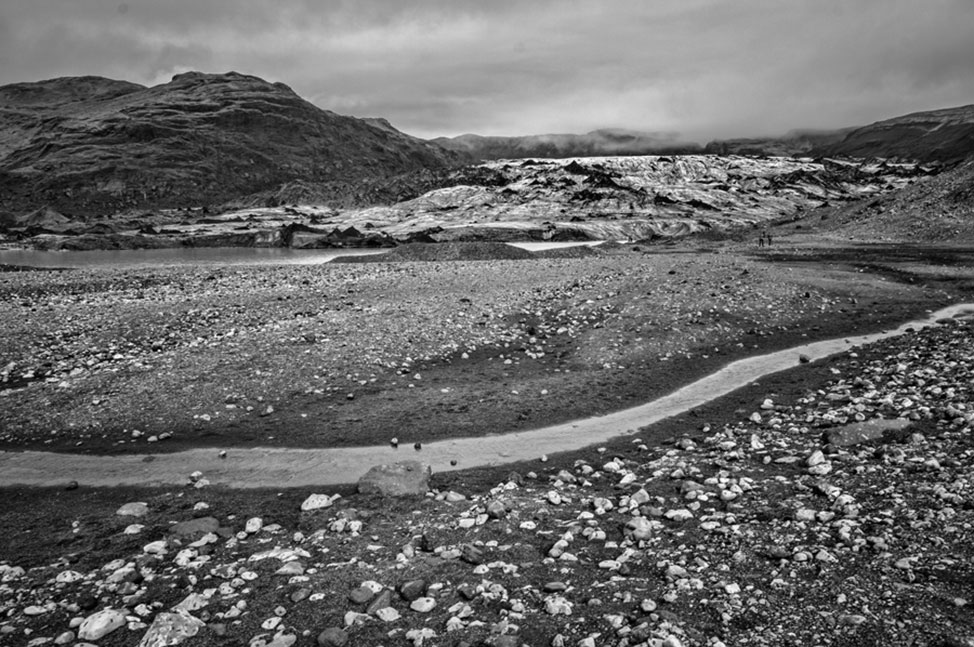 Oh Iceland, you are an elusive one. We really wanted to love you.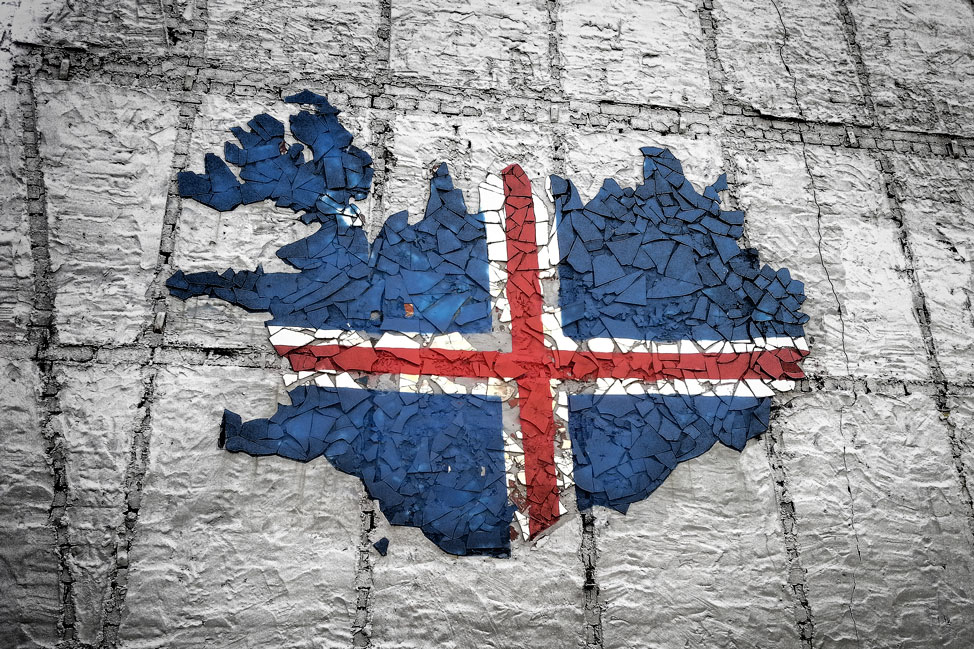 how we did it
We were able to see (what we could of) Iceland thanks to a complimentary rental from SADcars. And during our time in Reyjkavik, we had a very enjoyable stay at the Bus Hostel. To read our review of both, please click here.