Going Under: Snuba in Lanai
Words by Dalene Heck / Original Photos by Matthew Wheeler / Post Production by Pete Heck
Here we are, Pete and I, having spent plenty of time in places where the scuba diving is said to be some of the best in the world, but we've done nothing about it. We've instead enjoyed peeking into the depths while just skirting along the top, and continuously offering any number of excuses as to why we haven't gone further. I'm slightly claustrophobic. Pete is too easily distracted and will likely wander off. Both of those examples are true, but really shouldn't stop us from trying.I am a water baby by astrological sign, a strong swimmer who was almost nearly a certified lifeguard, and have thoroughly savoured every experience on the water I've had from kayaking to snorkelling. Going under though? That's a whole other world. One that we, as a species, have only explored five percent of. That fact alone is enough to instil a dramatic fear of the unknown, never mind the need to learn how to tinker with the instruments that will keep one alive while diving into spaces that humans aren't built to survive in.
A solution exists though, for people like us who are curious yet fearful. And it was about time that we tried it out as a first step. While visiting Hawaii, we signed up for snuba in Lanai.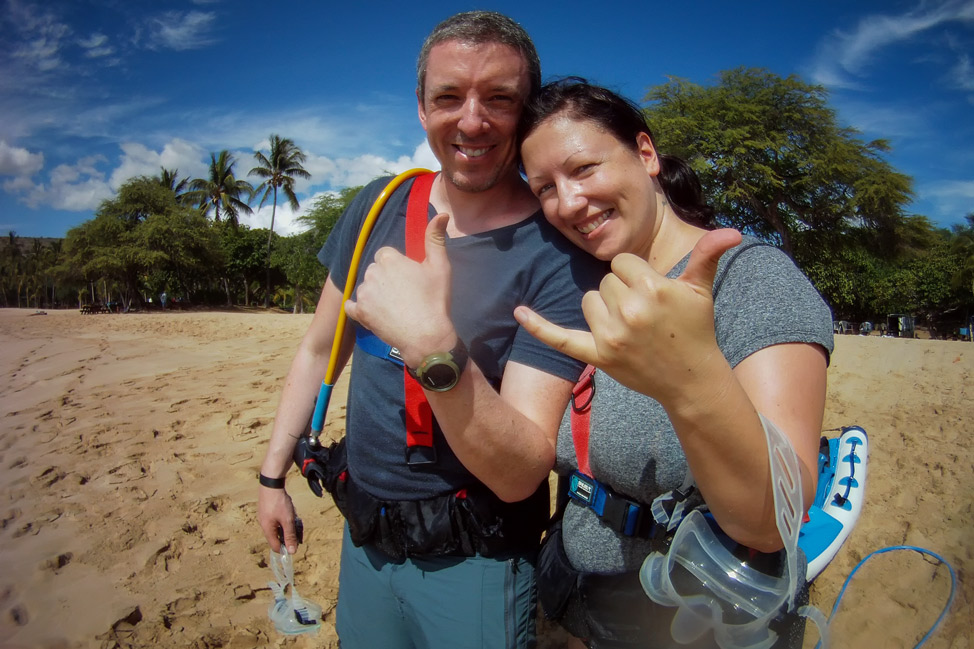 The concept of snuba is simple: we had access to an oxygen tank without the need to carry it nor learn how to use it. The tank floated in a small raft above our heads with a 20ft hose attached to our breathing regulator, giving us 20ft of freedom to roam in the water below. Our guide, Matthew, was in control of the tank and was there to show us the way.I had thought this would be a breeze. The panic, so early on, was something I never expected.
Matthew had warned us of it but I paid no mind, at least until I couldn't get my breathing pattern right from the start, realizing that it is not as simple as an easy in and out. And then I found the hose slightly twisted around my body because I had turned to see where Pete was. I wriggled about, careful not to remove the regulator from my mouth. Matthew, thinking I was just confused about how to descend properly, came over to try and tilt me the right way. But by then I was wide-eyed and panicky and I just couldn't bring myself to go any further. Instead, Matthew took off my weights and I hung onto the raft and swam along through the bubbles pushed up from Pete below.
With only 15-20 mins on the tank, I wasted more than half the time this way. Finally, after I had calmed my breathing and kicked along steadily, I became extremely jealous of watching Pete cruise along the reef as he'd never been able to before. I wanted so badly to be sharing these moments with him. Seeing him do it so effortlessly gave me new confidence; I signalled to Matthew that I wanted to try again and he was over in a flash.
I let my arms go limp above my head, exhaled, and sunk. I unplugged my ears and went a little further. I'm not sure how far I got, maybe I didn't even make it past ten feet, but I was near enough to Pete's side to feel good again. He gave me the OK sign, reached up to squeeze my hand, and smiled with his eyes.
You guys, I would be thoroughly destroyed if I didn't have this man, the better half of my soul, with me at all times. I am honestly worried for myself and my reliance on him, and him on me, should something ever happen. His presence alone is enough to fuel my desire to try more and be better. And I didn't want to let him down.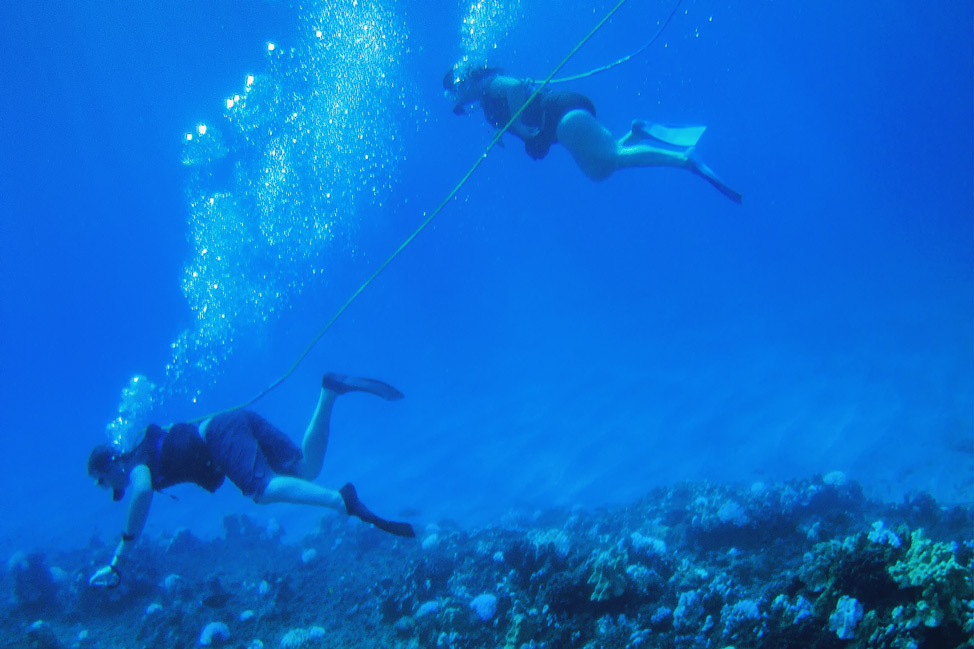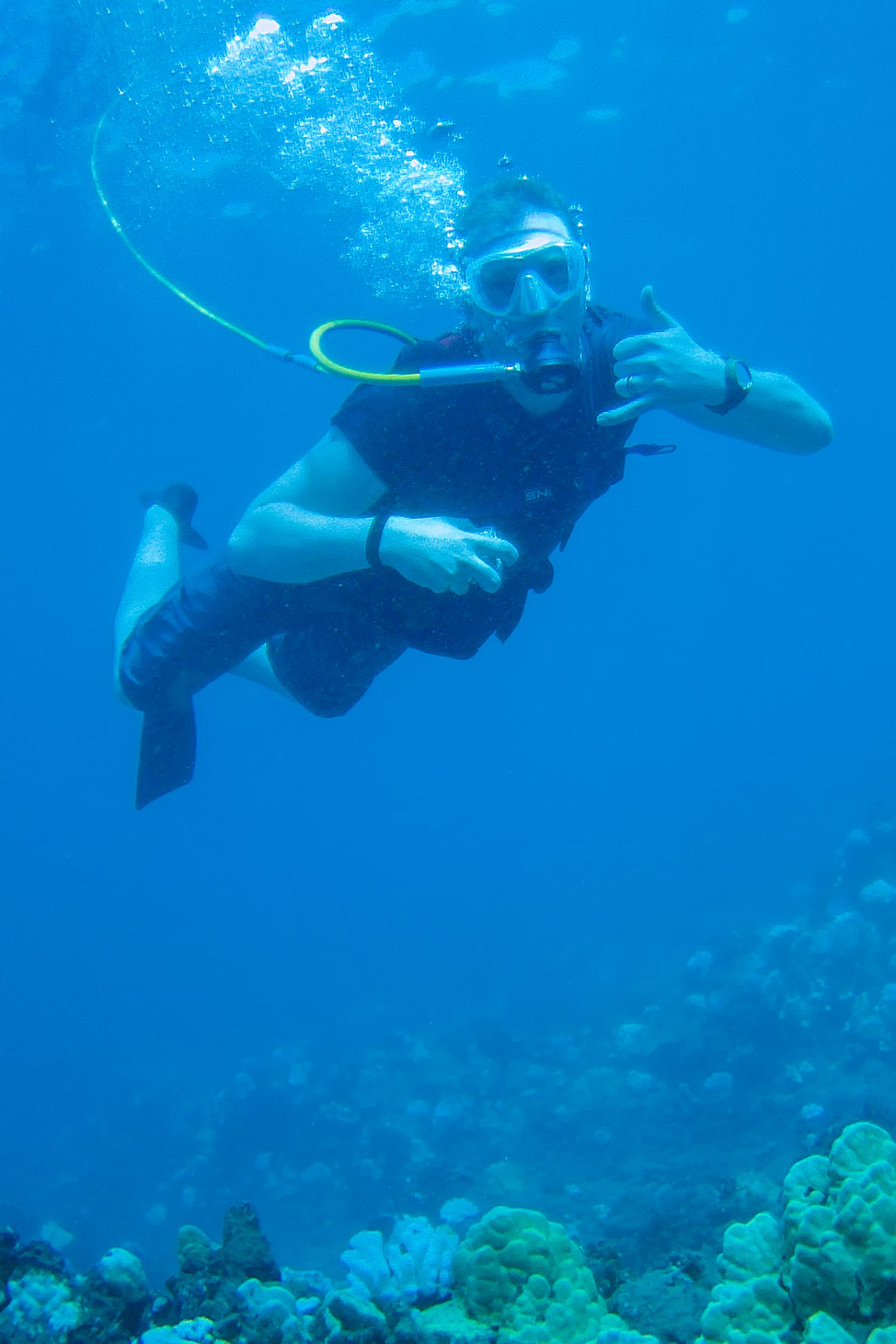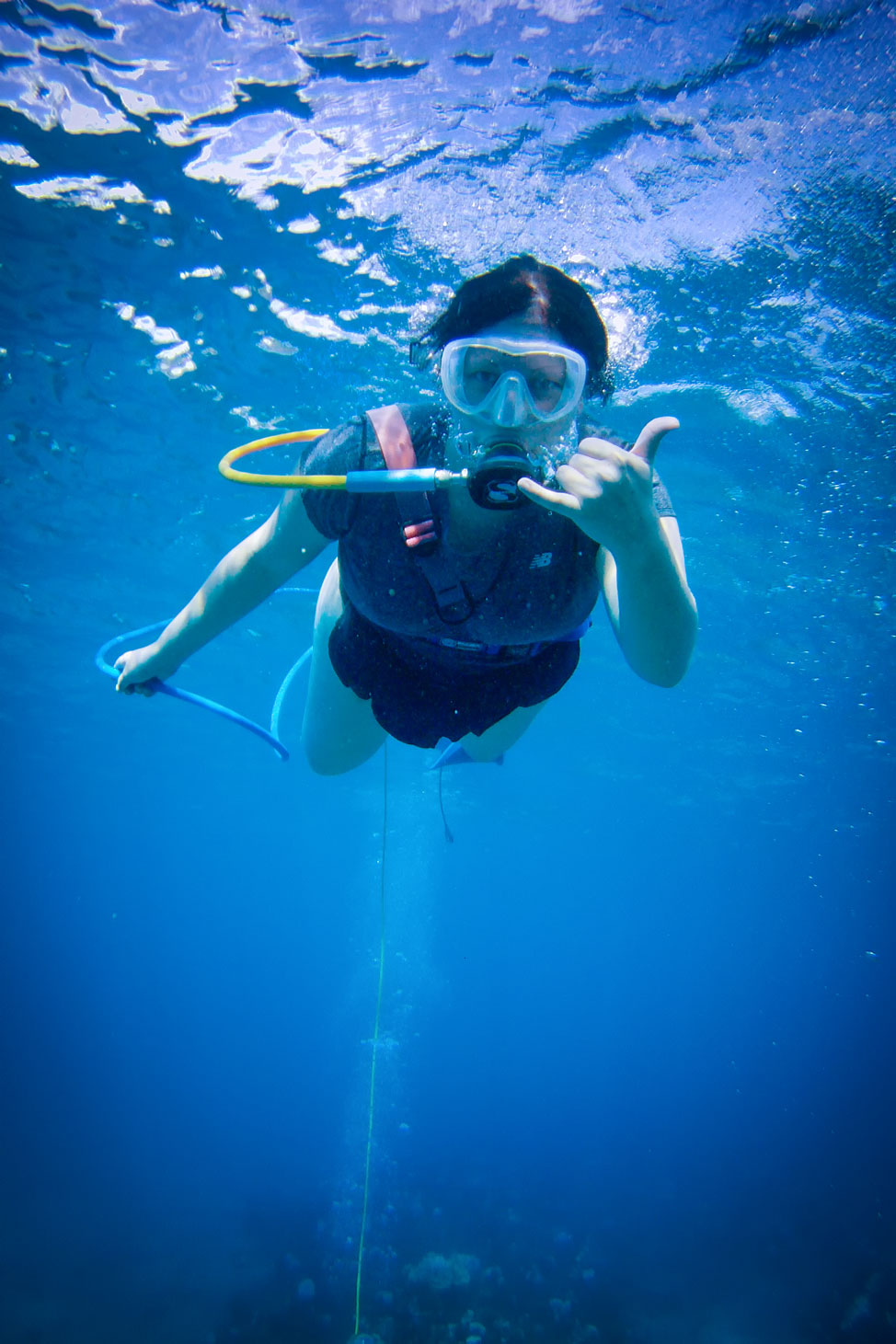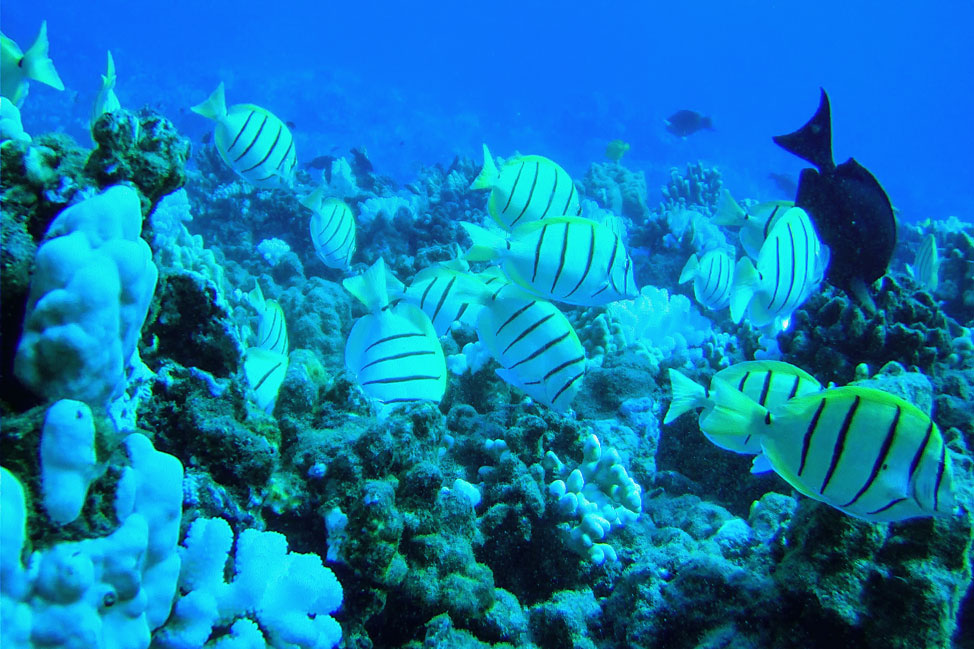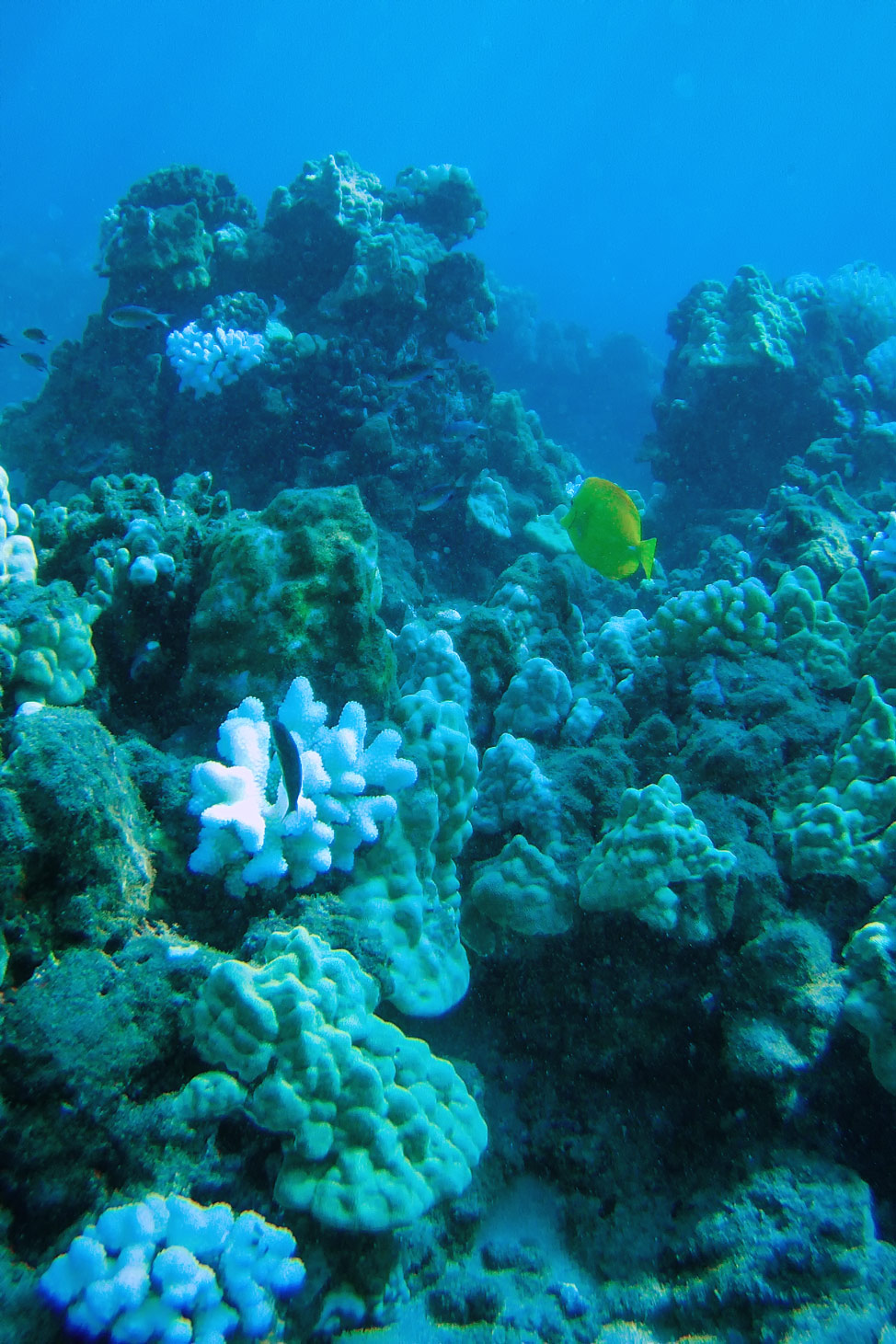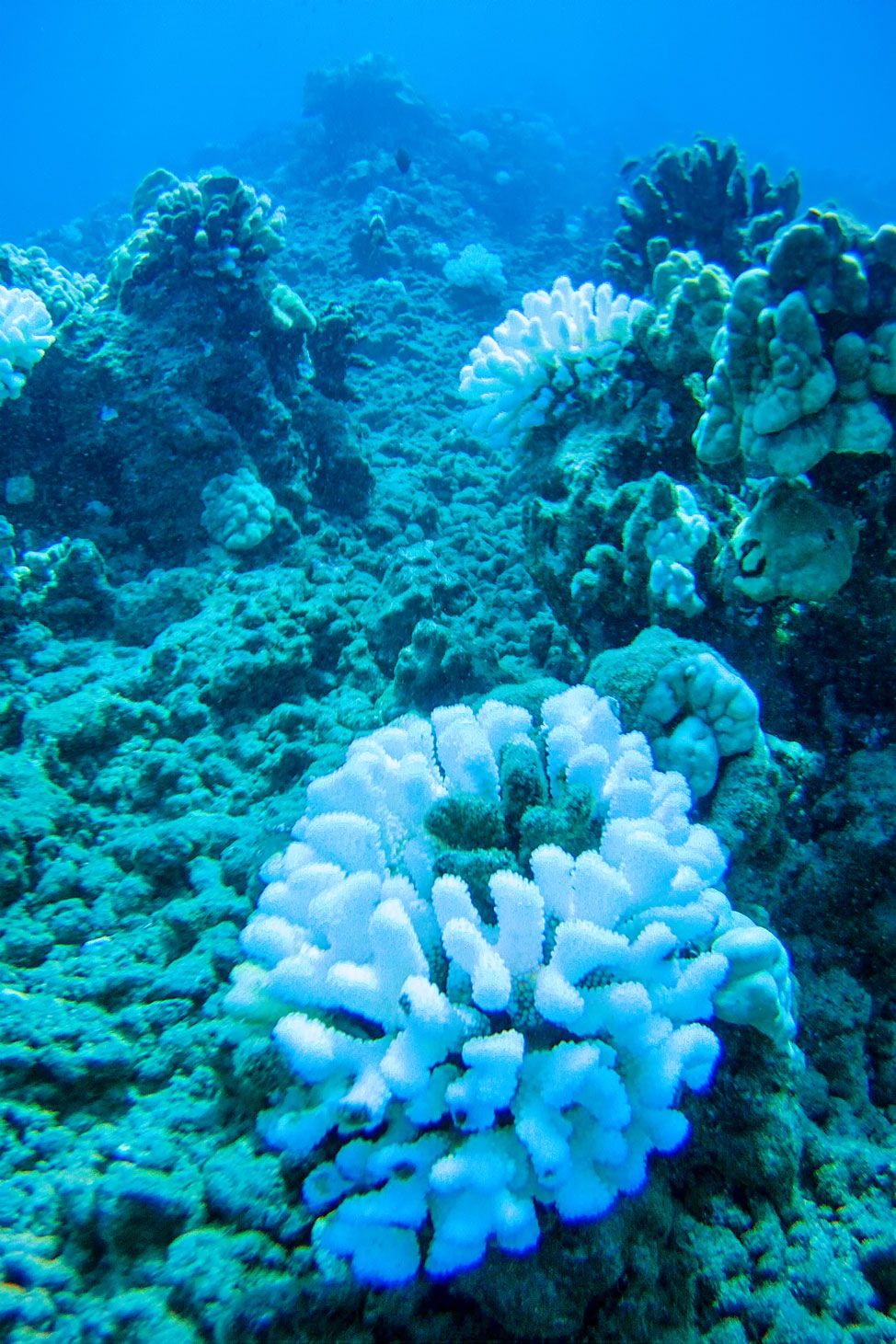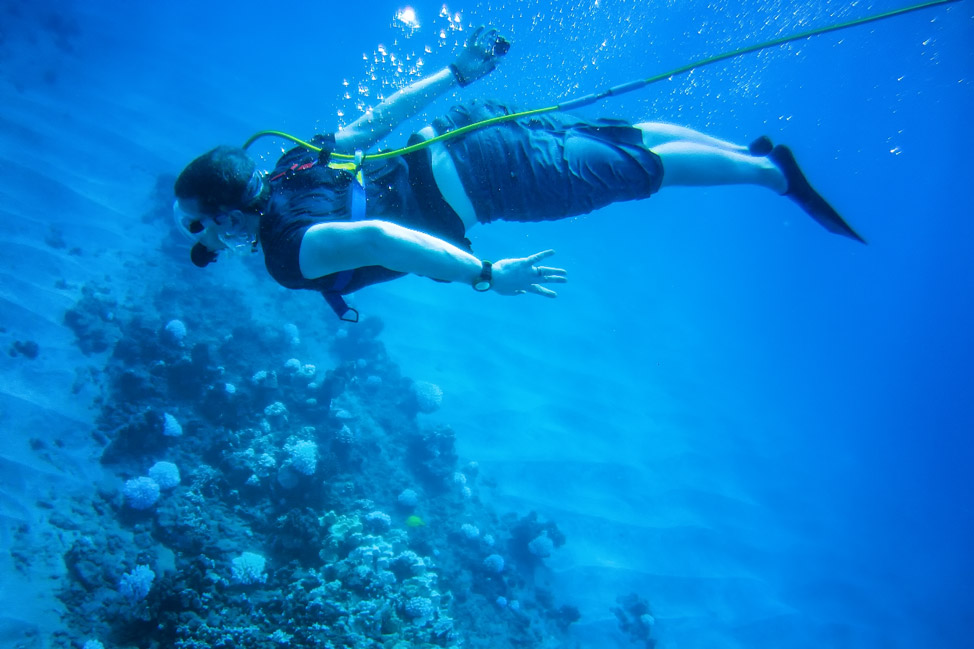 The last few minutes gave me the tiniest glimpse into the addiction that many have to this underworld. The water was warm, crystal clear, and this spot near Hulopoe Beach is said to be one of the best in Hawaii. I know nothing of fish but excitedly started pointing out the most colorful ones. Before I knew it we were heading to shore and into the murky water where the heavy waves were churning up the sand. We packed the heavy raft to our starting point and as we set it down, Matthew assured us that for first timers, we were rockstars.
I'm sure he tells that to all the panicky ladies, I thought. But I wasn't bothered, I was happy enough to watch Pete enjoy it, for the few stellar minutes I had, and for having the courage to try something new.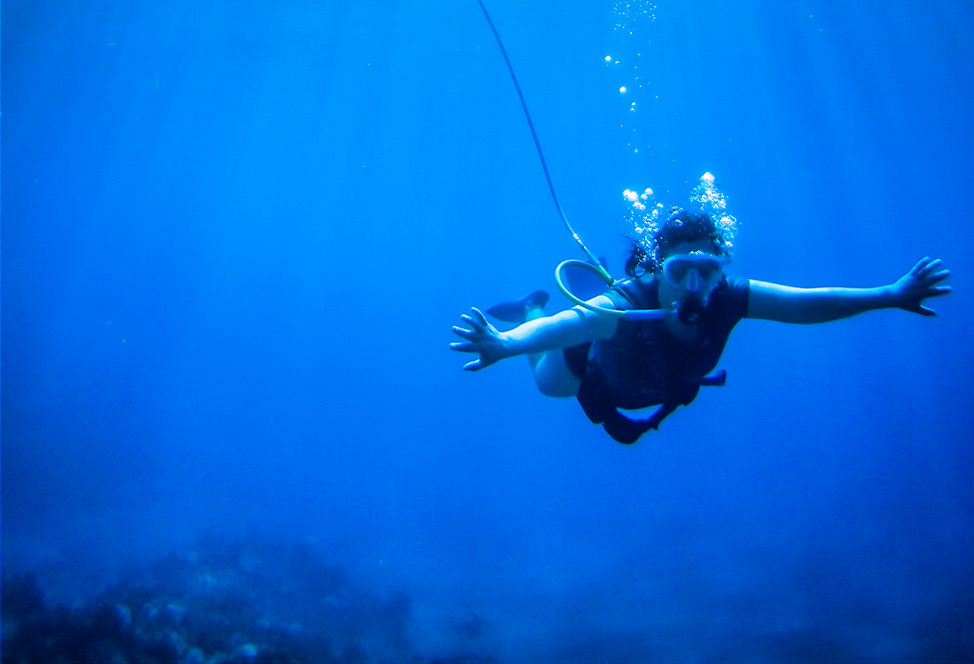 how to do it
This wasn't our first experience with Trilogy Excursions, having done a sunset tour with them during our last visit to Maui – both were very well run and enjoyable. They offer snorkelling and snuba tours right on the island of Lanai, or via day trip from Maui. Special thanks to Matthew Wheeler (@HawaiiVision on Instagram) for providing us with his photos from our tour.
Our trip to Lanai was courtesy of the Lanai Visitor Bureau. All opinions, as always, are our own.