How To Host Travel Bloggers
Our dear friend Aafke, whom we met in Bolivia over two years ago, hosted us at her flat in Amsterdam for one week. Sweet deal for us – not only did she give us a place to sleep, feed us, and play tour guide, she also offered to write a guest post about how to host travel bloggers after her experience hosting us!  We gladly accepted, even after seeing that she included tips on "how to get rid of us".  
Touching.
Some of our other traveling friends had better take note and step-it-up – the bar has been raised!
**********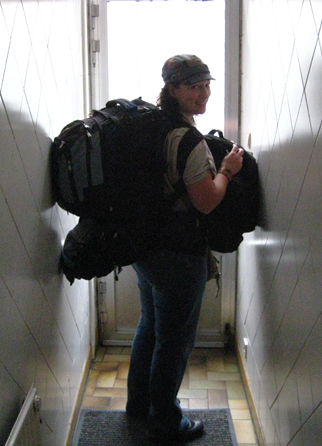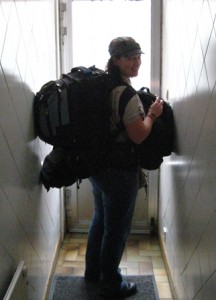 It was Monday afternoon and I was on my way home from work, rapidly picked up a few groceries to make sure my fridge and cupboards were stocked with typical Dutch food. At 6pm, when I was just about to open my front door, I turned and saw two "sandwiches" entering my street. It was kind of surreal to see these tourists – both carrying one bag at the back and one at the front – not walking around in the city centre or red light district, but just on an ordinary street in Amsterdam. What made it even more strange is that these two "sandwiches" are my friends who I met 2 years ago in a hostel in Bolivia and several times thereafter in South and Central America. We know each other quite well but we didn't yet know each others friends, family, nor home. This was about to change drastically in the coming week.
The first evening I made a typical Dutch meal and of course we had to do a lot of catching up as we had not seen each other for more than half a year. I enjoyed having them around very much and at the same time was still a bit worried if they were okay – if they had enough drinks and if my house (of the size of a post stamp) was too small, etc. This changed very rapidly as within a day I felt that they were more flatmates than visitors. They made breakfast while I was showering, prepared dinner when I came back from work and Pete even did some plumbing!
However, if you – fellow Hecktic fans – are thinking of giving these vagabonds a roof over their heads for one or more days, be prepared and study a bit before hand, because…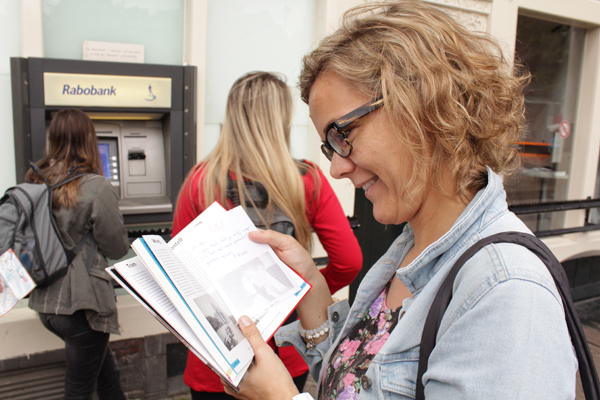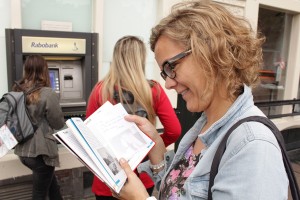 They will constantly ask you questions about facts and figures:
How many people live in Amsterdam?
How big is your country from north to south and east to west?
How many canals does Amsterdam "the Venice of the north" have?
Interesting that you told us there are more bicycles than cars in Amsterdam, but how many bikes exactly do you have here?
And when they figured out I got quite frustrated from not knowing the answers and having to check Wikipedia a couple of times a day, they started to ask the most irrelevant questions ever:
How many cars are being pushed in the canal every year?
How many pigeons are there in Amsterdam?
For how many years have the prostitutes been using red lights?
They are also very interested in the law:
Would it be illegal to drink while cycling?
Do hookers need a permit to do their job?
How much can hookers ask for their services?
How many marijuana plants can you have? Could you sell your harvest to the coffee shops?

After having read this, are you still surprised that funny Google searches such as "naked snow shovelers" and "smelling dirty underwear" lead you to their blog?
If you had a pleasant time with them but come to a point where you think it is about time for the Hecktics to go back on the road, I also have the following tips:
Switch off the wifi or just change the password!  Every free second they get themselves an iPod, Mac or netbook and go onto the web to make sure they don't miss out on something. I think they should change one of their slogans into: "home is wherever our backpacks devices rest".
Be clear that you will never adopt them nor marry both of them so that they can get a visa to your country. After they did something nice or said something that made me laugh, they immediately asked me with a pleading tone in their voice: "Are you now ready to adopt us both?"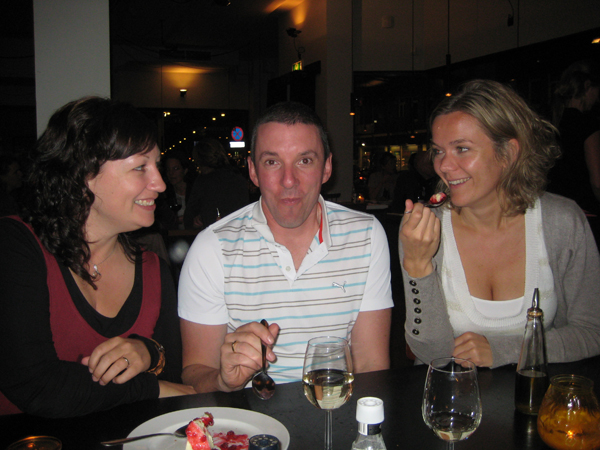 Despite the above, 😉 we had a great week and we have created a lot of new shared memories together. We ended our reunion on Sunday evening with a visit to my sister who celebrated her birthday. They met my whole family who all shared their own stories about the history and customs of the Netherlands. I think they got a bit more insight into where my roots are and maybe understand a bit of the (sometimes strange) habits of this Dutch girl.
Hope to be able to enjoy their company a lot of times in various locations – perhaps somewhere near the "Hecktic roots" – in the future!  Nos vemos pronto!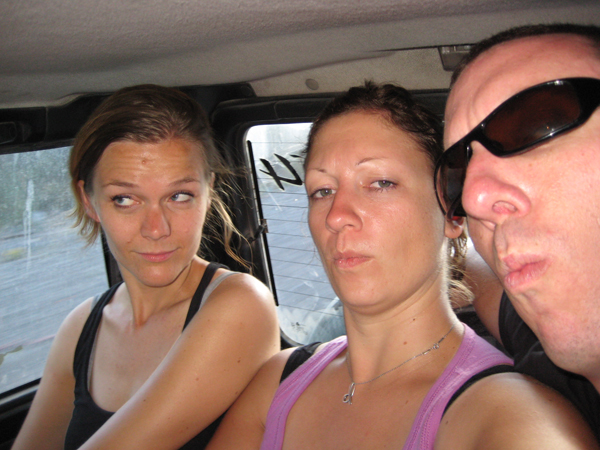 **********
If you aren't our Facebook fan yet, you are missing out on fun pictures and stories from the road! Head on over (Aafke), sign up for Facebook (Aafke), and "Like" our fan page (Aafke!)