Words by Dalene Heck / Photography by Pete Heck
We have a little secret to share.
We have a dream. Well, we have a lot of dreams, but this is a big one that we have been toying with for awhile.
It combines our love of travel and immersing ourselves in new cultures with playing a sport that has been a big part of both of our lives since we were children (and is kinda sorta responsible for bringing us together).
The new culture? Slovenian. The sport? Curling.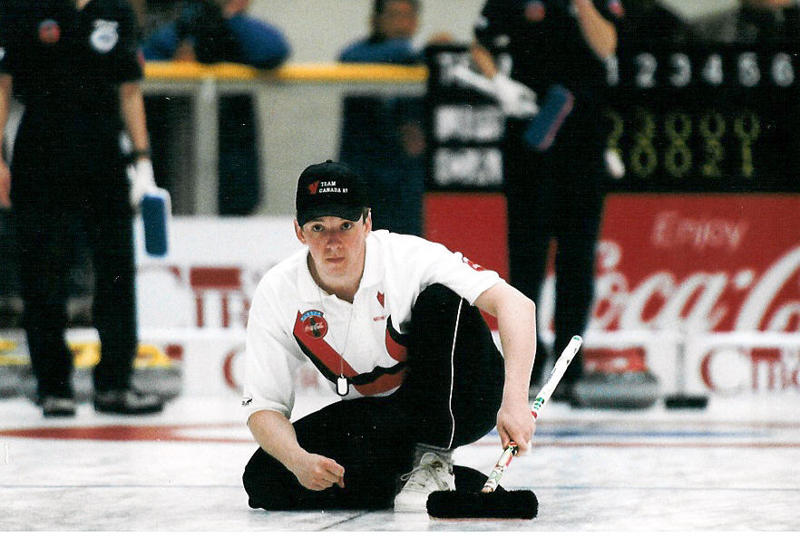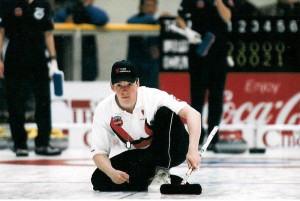 Pete and I both played for many years growing up – Pete even represented Canada at the World Junior Championships in 1997. Ambition to continue competitively died off when careers became more important, and due to the completely saturated market of stellar curlers that Canada is famous for.
Since starting our travels, in the back of our minds has always been the idea of contributing our knowledge and skills in curling to a country that is just getting into the sport, seeing as its popularity has been steadily on the rise worldwide since becoming a medalled Olympic sport in 1998.
When we targeted Slovenia for this portion of our travels, we were thus compelled to contact their curling association. Being the youngest in the World Curling Federation, they only started the sport in 2010.
Their membership and enthusiasm for curling has been growing like gangbusters. Their first national championships held last year had 13 teams represented, and the total number of curlers in this small country is already over 100.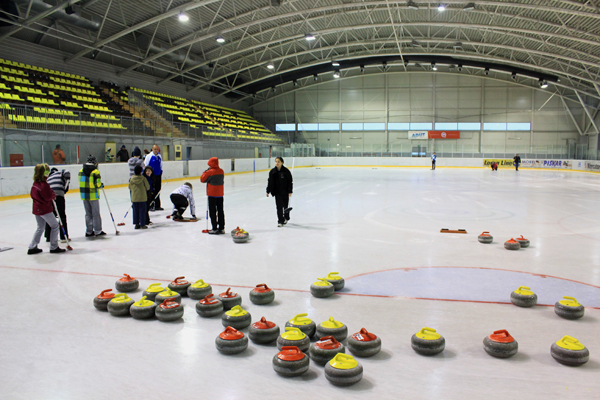 Without any curling clubs yet, teams practice and play on hockey ice.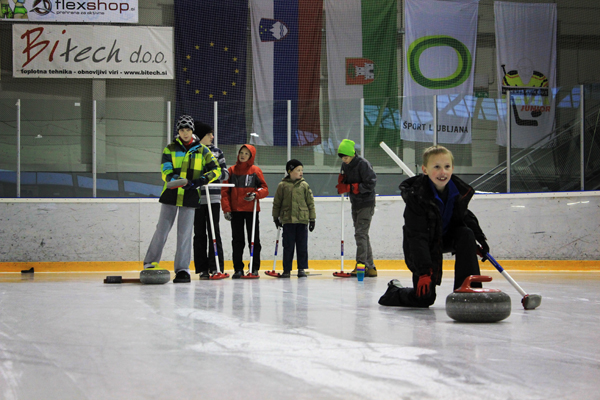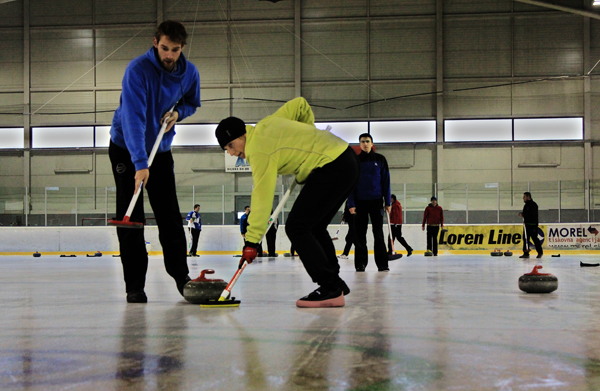 So dedicated to this new sport they are that the Association had to meet with Slovenian linguists to convince them to add the word "curling" to the official Slovene dictionary. By law, any registered Associations in the country have to use only Slovenian words in their name. Before last year, "curling" was not a word in their language, and there was no equivalent that could be used.
David Stonic, the President of the Association, gladly responded to our suggestion for a meet-up, and we took to the ice early on a Saturday morning.
"Curling is an extreme sport in Slovenia," a couple of members told us as we took to the ice before 7:00am. Because they have no curling arena of their own yet, they rely on securing ice at the local hockey arenas, which pushes their playing time to early morning and late at night.
For two mornings we joined them before the sun rose, impressed by the turn-out of all ages, and the skills already developed in such a short time. We happily gave a few pointers and threw a few rocks of our own. It felt so good to be back on the ice again after a couple of years absence (that is, until the next day when previously forgotten muscles screamed in agony).
The best part of this experience was getting to know the sportsmen and women themselves. The Slovenes were incredibly friendly, welcoming, and generously spoiled us with gifts of curling rock wool hats, home made breakfast, and ceremonious shots of Jager to keep us warm on the ice.
Over coffee afterwards, talk of a future with us and the sport in Slovenia came up. While there are still many details to be worked through, it is a real possibility that we could become a more permanent fixture in Ljubljana, assisting this tiny nation with Olympic dreams to develop the sport. And, given our intense love for the capital city…
Could it be that these Hecktic Travelers have found a place (and a very good reason) to settle?