Words and Photography by Pete Heck
"Hey honey, the forecast is showing a KP of 4.0 for northern lights. Are you coming out with me?" I asked as I laced up my winter boots, giddy for the chance at seeing the Aurora Borealis.
"Nope, it's warm in here and cold out there. Have fun!" Dalene yelled back from the bedroom where she was already snuggled in.
I wasn't shocked at her response. She grew up pretty far north in Alberta, and seeing the northern lights were like seeing a full moon on a regular basis.
For me though, I grew up in the city of Edmonton and seeing this phenomenon was something that was much more rare. I trudged out to the middle of a frozen lake north of the Arctic Circle in Finland, set my camera on my tripod, and looked up.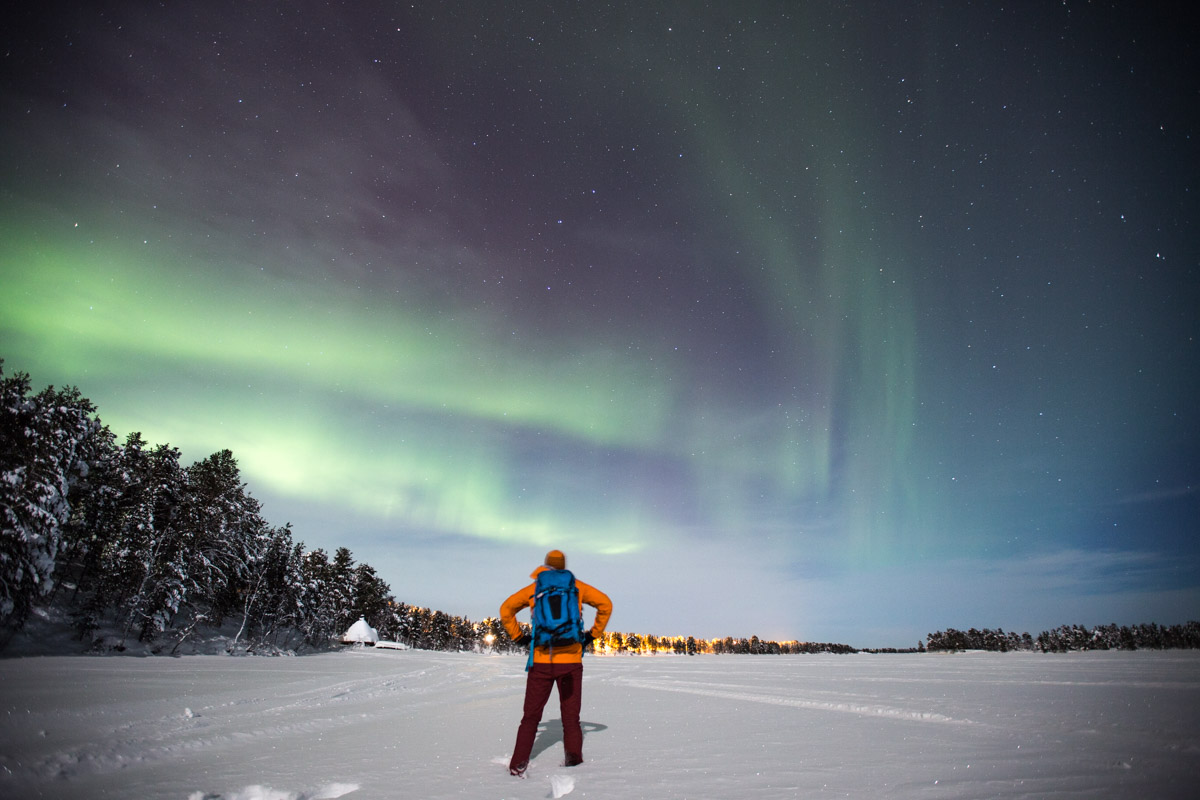 Fast forward a few years and I'm sitting in a lodge in Fort McMurray, Alberta, with Bill Rockwell, an astronomer.
"In the Middle Ages the aurora terrified people and they believed it was a bad omen. The Nordics perceived it as a party. And the First Nations saw it is a spiritual sign as the aurora were torches carrying spirits away to the heavens. Really though (and he chuckles), it's just science. At the sun, gravity is squashing hydrogen to create helium. It then creates a solar wind that hits the earth magnetic field a few days later. It then changes the energy state to a gas and transmits light. That's what you see. And if you're seeing the lights dance, I mean really dance, then you know that they are only 100km above you. That's REALLY close considering how far they've traveled from!"
I could tell how excited Bill was as his face lit up chatting about this.
Was this going to be my lucky night to finally see them dance? Was my luck was about to change?
Earlier that day on the flight up from Calgary I kept thinking about my aurora quest that has spanned years. I had thought at one point they were simply avoiding me; for a few years, every chance I had was a total bust. When Aurora forecasts were good, the weather would be cloudy. And when the skies cleared, the northern lights were nowhere to be seen.
Places where I had been and "should" have seen the northern lights in their full glory were simply not cooperating.
Greenland. Iceland. Faroe Islands. Peace River. Finland. Nothing but starry nights or cloudy skies.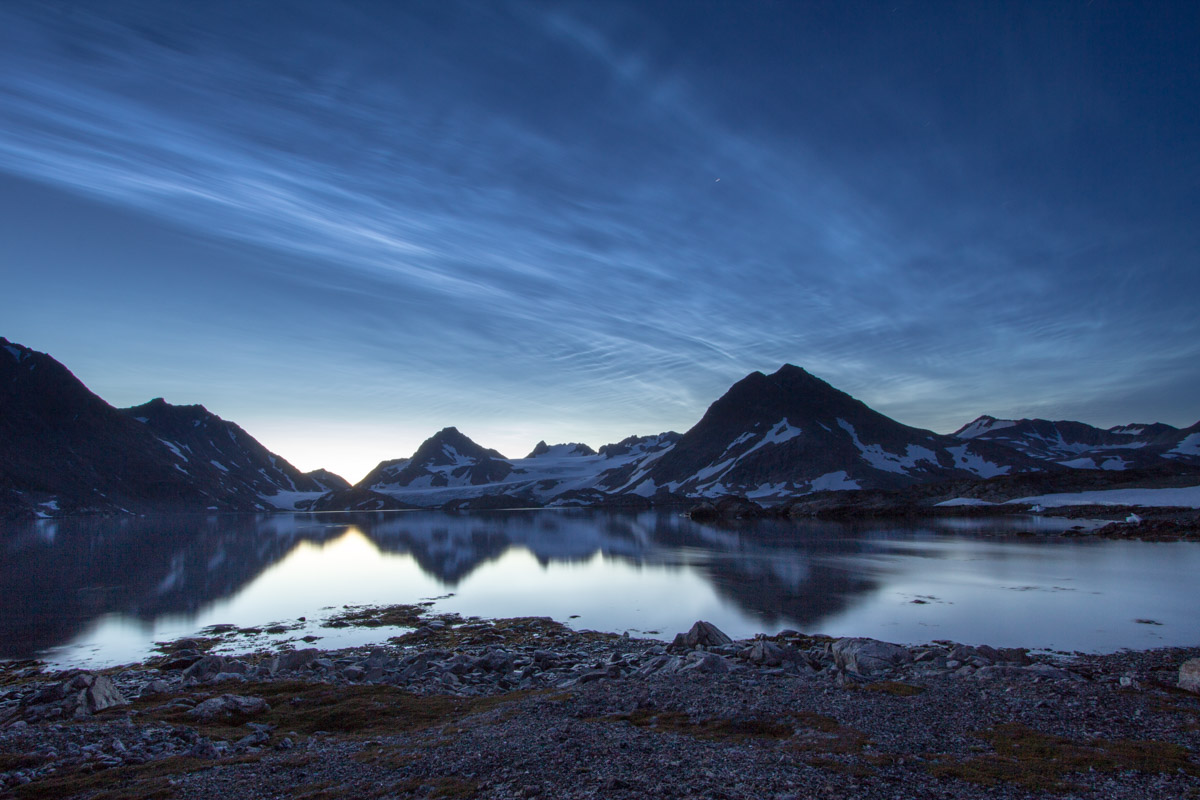 And this is not uncommon. Many times I've met people who have traveled to destinations for the sole purpose of seeing the lights only to be disappointed that it didn't work out. I have felt their pain.In the past I have ventured out with friends and wandered around in farmers fields. I listened to other tourists and photographers (while out on a shoot in -40 degree weather) literally ask when the lights would come out and I laughed under my breath thinking to myself "here, let me flick the switch for you."
But finally, my persistence and patience started to pay off. I saw a few glimpses. And when I say glimpses, I mean my camera would pick the lights up, but my naked eye would strain to see any glimmer.
For the first few times, they were nothing like what Dalene told me tales of. She relayed stories of the lights dancing for hours across the sky as they sat in their lawn chairs and watched. There were stories of her cousins seeing the northern lights reflecting off his kitchen floor. "Just wait," she kept saying at my excitement over even the smallest flash, "You ain't seen nothing yet."
I first saw them above the Arctic Circle in Finland in both Rovaniemi and Hetta.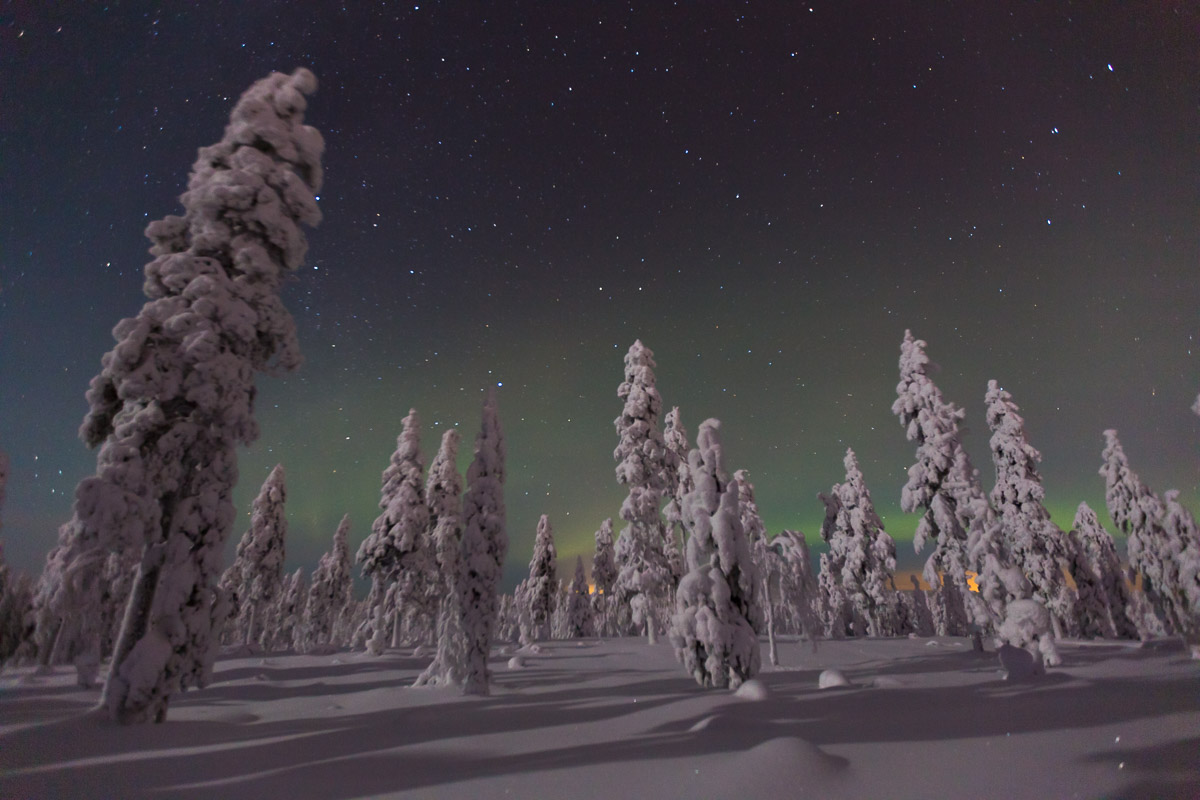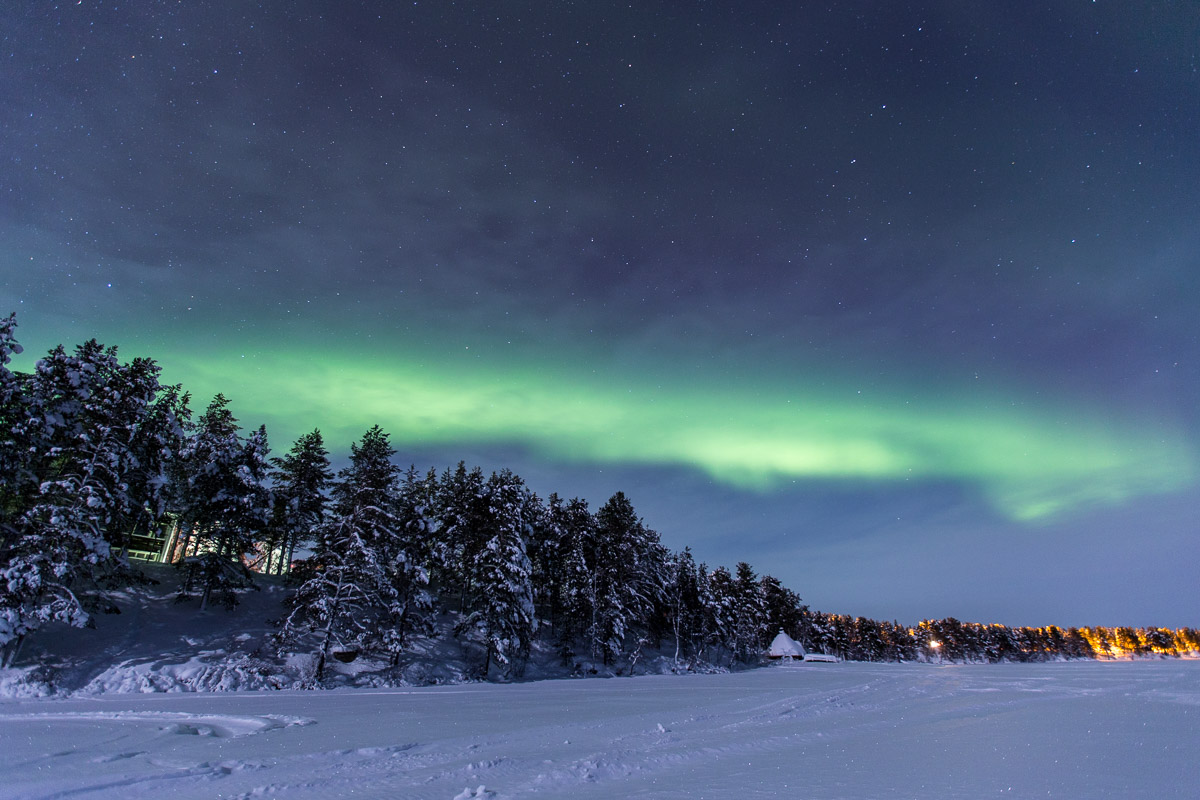 Than I luckily caught them in the Bowron Lakes, BC, Canada.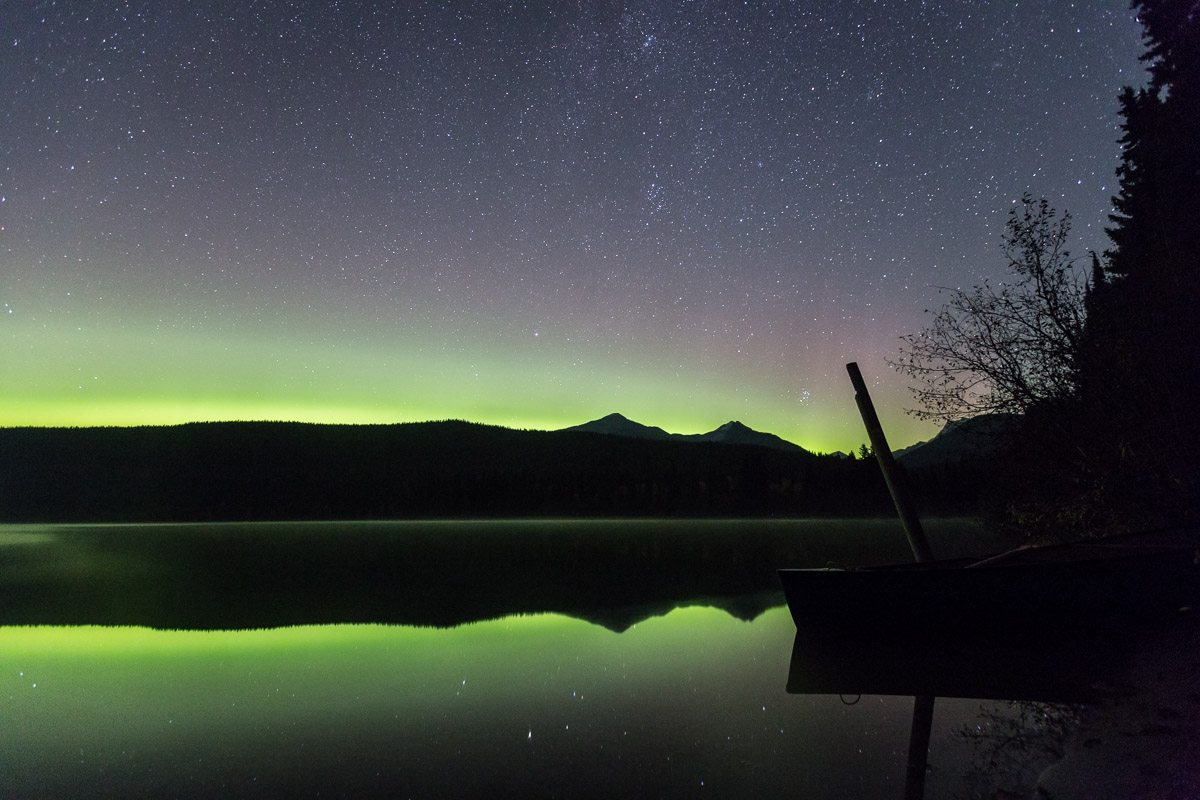 On my birthday weekend I saw them at Pigeon Lake, Alberta.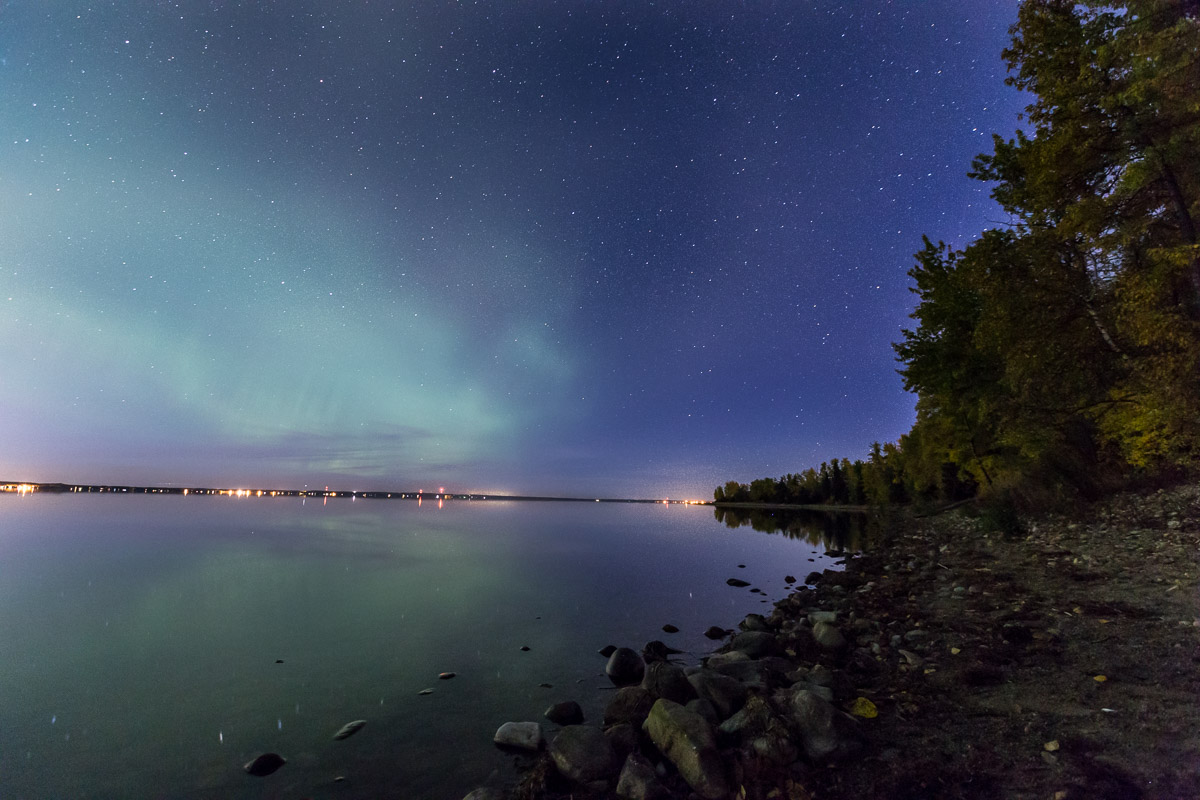 And I had even seen them in New Zealand (Aurora Australis).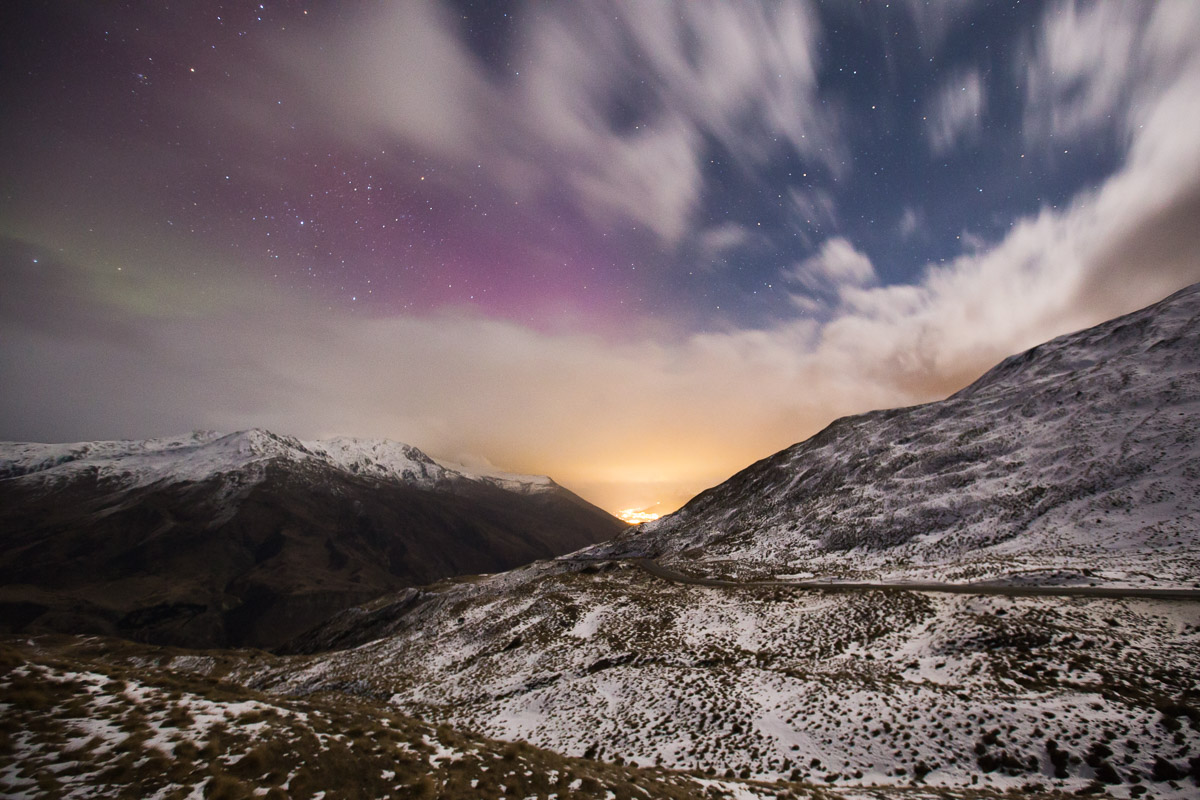 Still, it wasn't THE SHOW Dalene spoke of, but I was happy. It was more than others see and I had to be thankful.
It wasn't long thereafter, almost suddenly and as if I willed them, they started getting better.
In the Yukon this past February I braved the -30C temperatures as the forecast for aurora looked really good. For a few nights the lights did their thing and even set the backdrop for a marriage proposal. I was able to see the lights with some new friends from Mexico who for the first time saw them and were in awe. It brought back memories of my first time.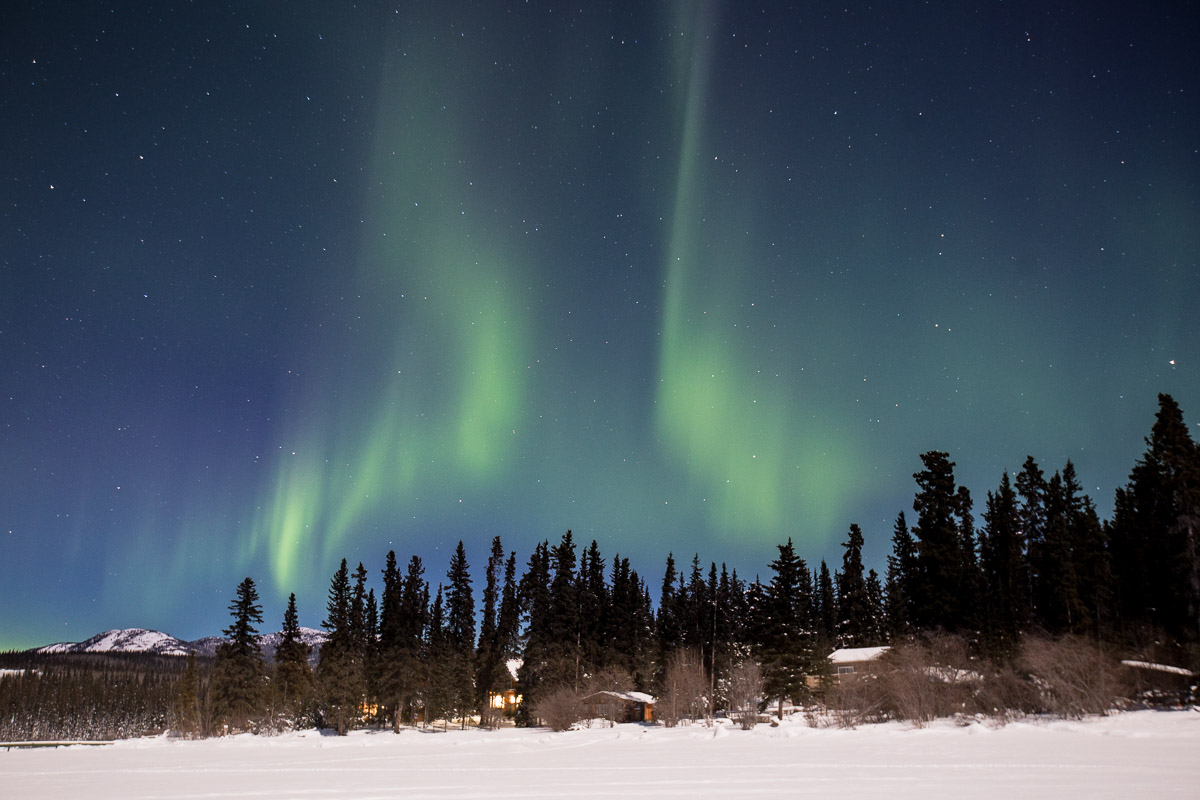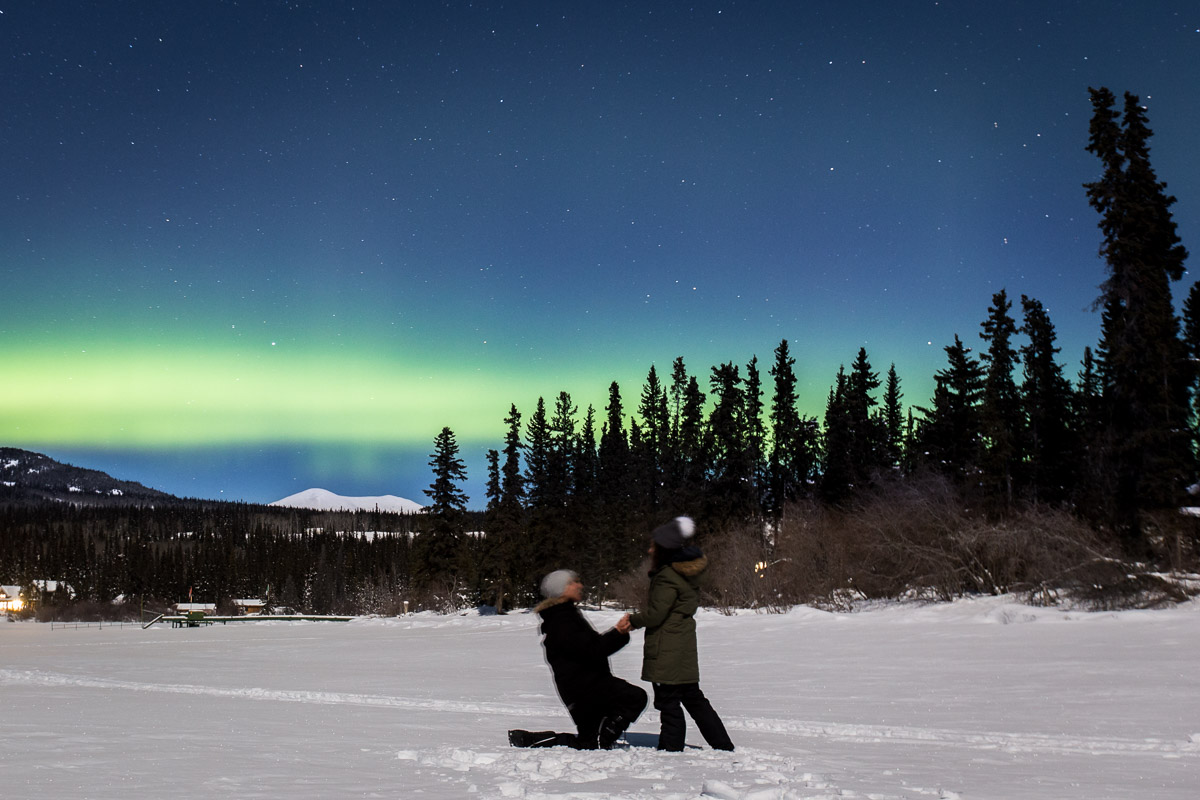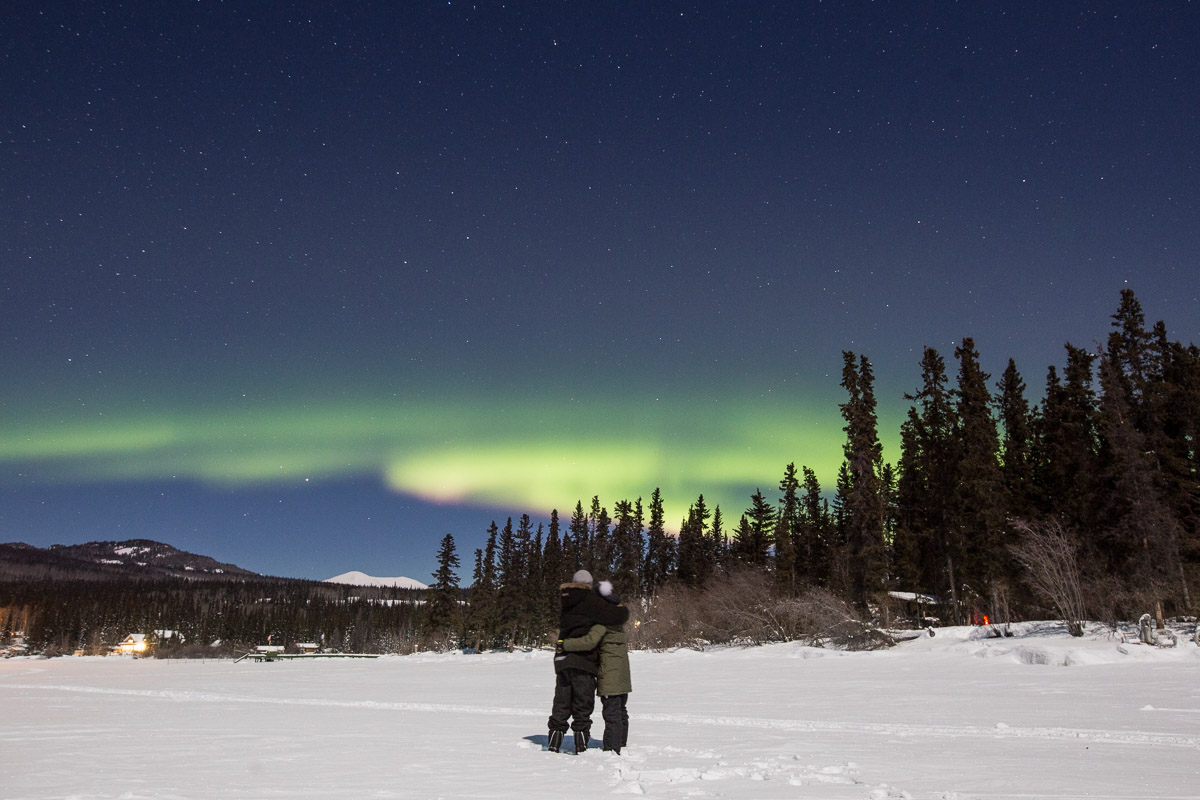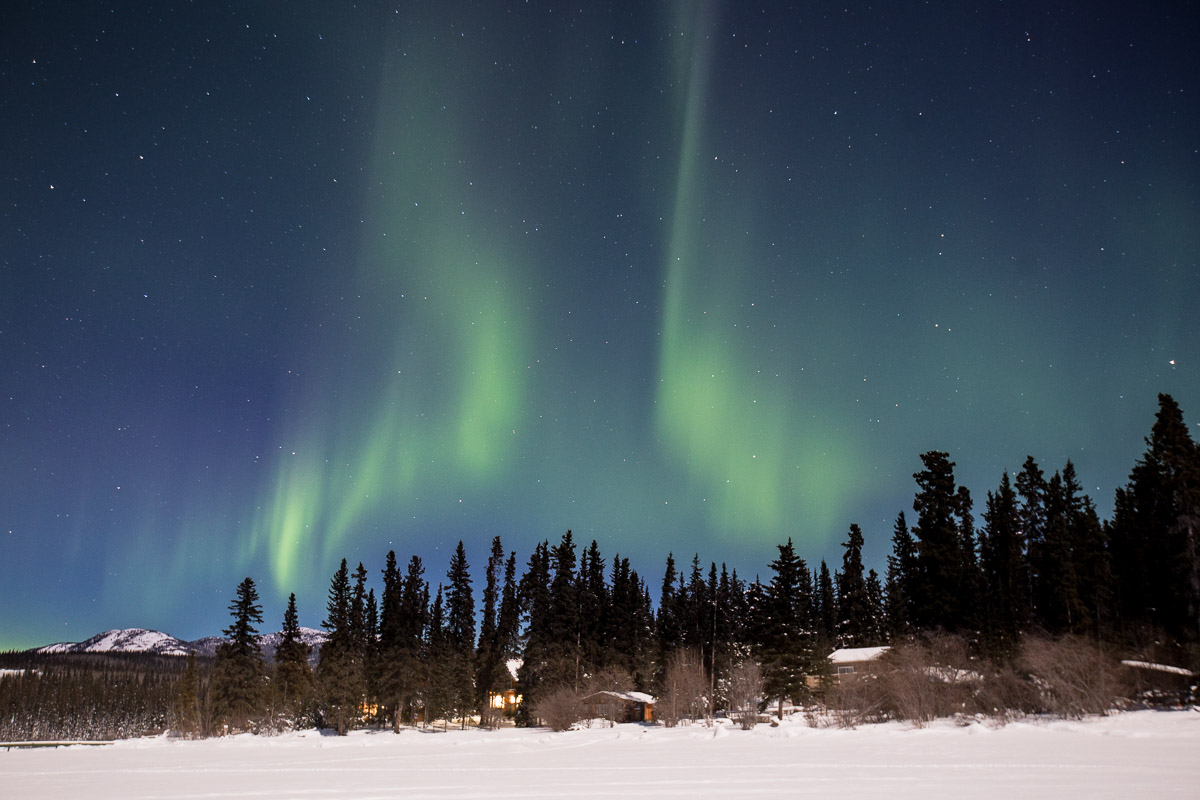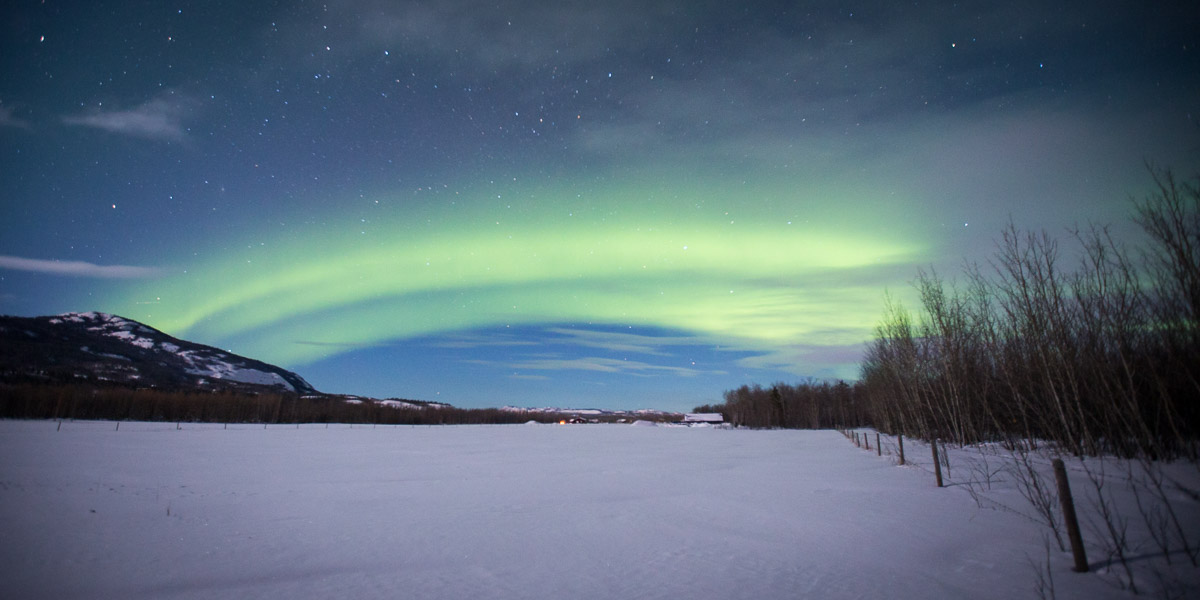 And then just two months later, on that night in Fort McMurray when I learned more about the lights, IT HAPPENED. For four hours straight I watched as the aurora danced above our heads. I stood there, at some points shooting, at other moments just open-jawed in awe and maybe letting out a few curse words in amazement.
My patience had paid off. This was a show I would never forget and could only hope to see again.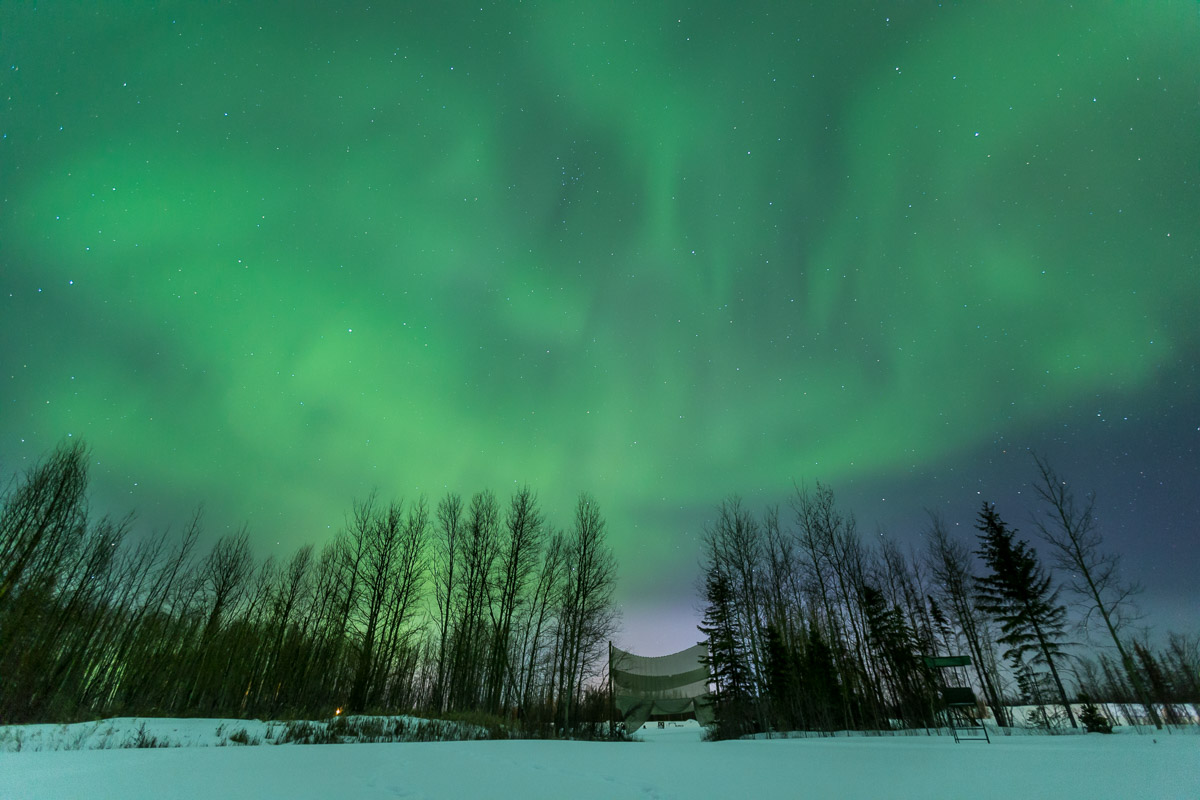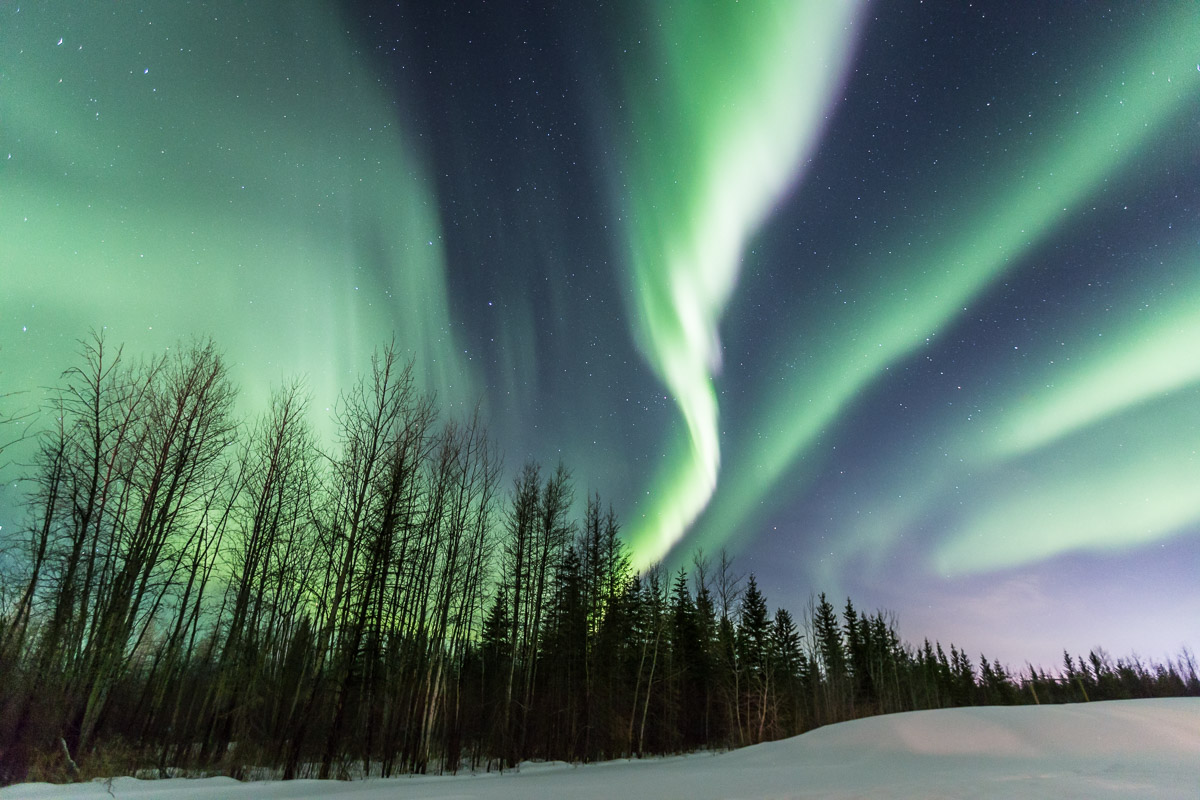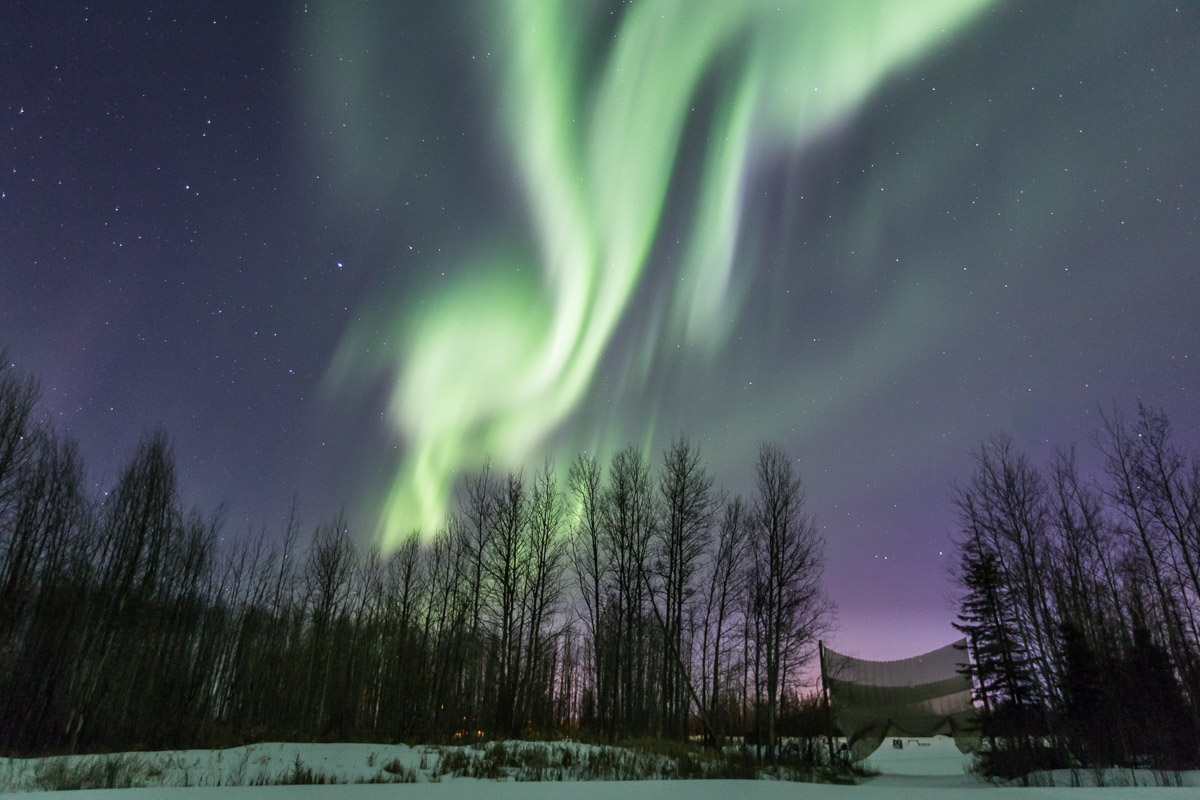 How to photograph the Northern Lights
I get a lot of questions about how to photograph the northern lights. Here are my best tips.
PREDICTING THE NORTHERN LIGHTS
First, it's good to know whether the lights are going to show up or not. You can go to this website – Aurora Forecast or Aurora Watch. Alternatively there are mobile apps for download which will give users notifications such as 'Aurora' (available on both IOS and Android). The app gives a fairly good forecast and estimated likelihood to see the northern lights.
EQUIPMENT NECESSARY TO PHOTOGRAPH THE NORTHERN LIGHTS
At a minimum, you will need the following equipment to take photographs of the northern lights:
DSLR camera (or camera with manual settings). One can use a smart phone with an app, but the images will be extremely noisy and blurry.
Wide angle lens (preferably with an infinity setting and the faster the lens the better)
Tripod
Spare batteries – if the weather is cold it will drain your batteries much faster than normal.
Extra large Ziploc bag – for when you are done shooting. If the weather is less than -10, before you bring your camera back into a warm room, put it into a ziploc bag and then put this into a backpack. This will not allow condensation to form in the camera which could fry the internal circuits.
CAMERA SETTINGS FOR THE NORTHERN LIGHTS
Once you have your camera set on your tripod, set the camera to the following:
Shutter speed – between 3-10 seconds
Aperture – a low f number (greater aperture)
ISO – dependent on the amount of light outside (moon), adjust the ISO so that exposure is centred or even a little underexposed.
Focus – turn your camera to manual focus. One the lens turn the lens to infinity. If your lens does not have an infinity setting it may take some trial and error to find the right focus.
When taking images try and find a subject to give perspective of the setting. Trees, humans, or houses are all good to capture in the scene. Have fun with a flashlight too if you have one.
Finally, the biggest key is to be patient. The lights can appear in a split second and be gone the next. Be persistent and you will find them too.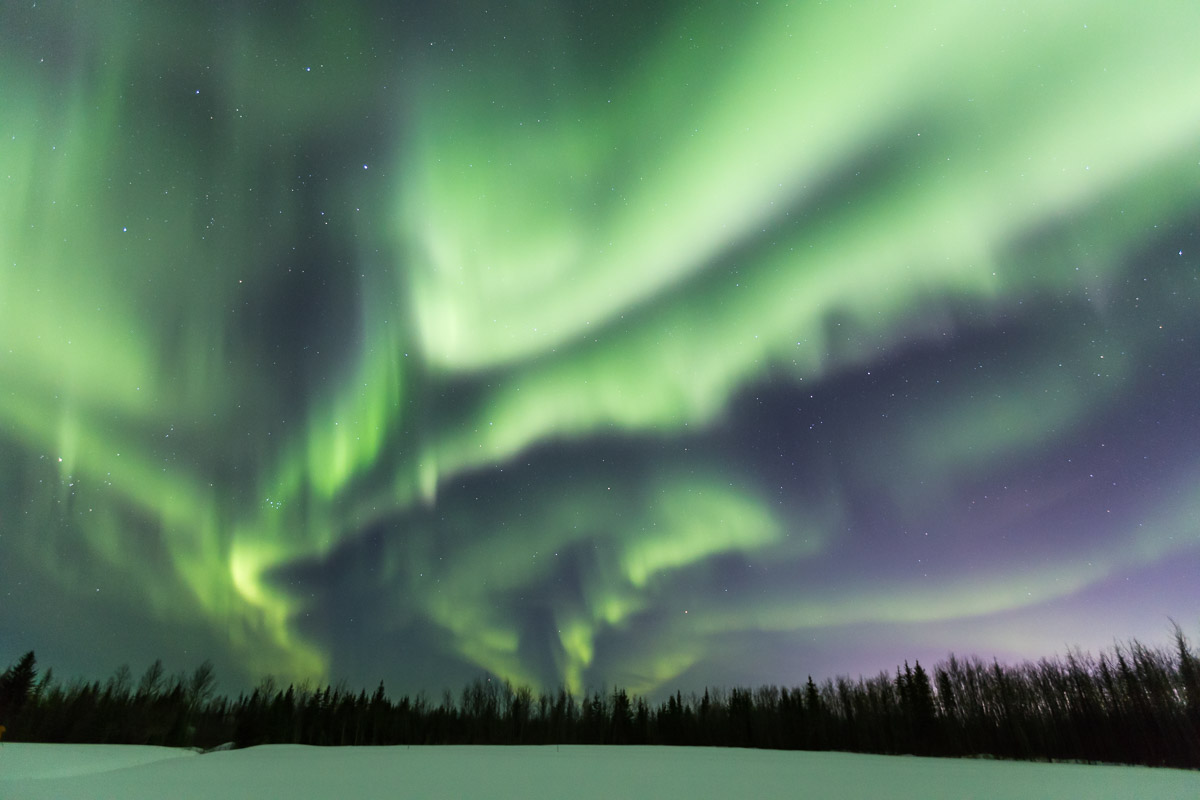 how to do it
A very cost-effective option versus going to Norway, Iceland, or Greenland is to see the northern lights in Alberta, and specifically in Fort McMurray. In fact, in the winter if the weather is good, there is a 90% chance of seeing the aurora. Note that the best times for seeing the lights are in the winter months (September – April) so pack your winter clothes. But if you don't have any, don't worry. You can rent the clothing on the tour for a very reasonable rate.
Fort McMurray Tourism now offers an inclusive 2 or 3 night excursion package with lots included!
My journey up to Fort McMurray was sponsored by the Fort McMurray Tourism Office and Travel Alberta while on our tours for the ATTA Elevate conference. All opinions, as always, are our own.