Review: Hotel Calypso – Gozo, Malta
Words by Dalene Heck / Photos by Pete Heck"
On the small island of Gozo we were pleased to be guests for five nights at the 4 star Hotel Calypso.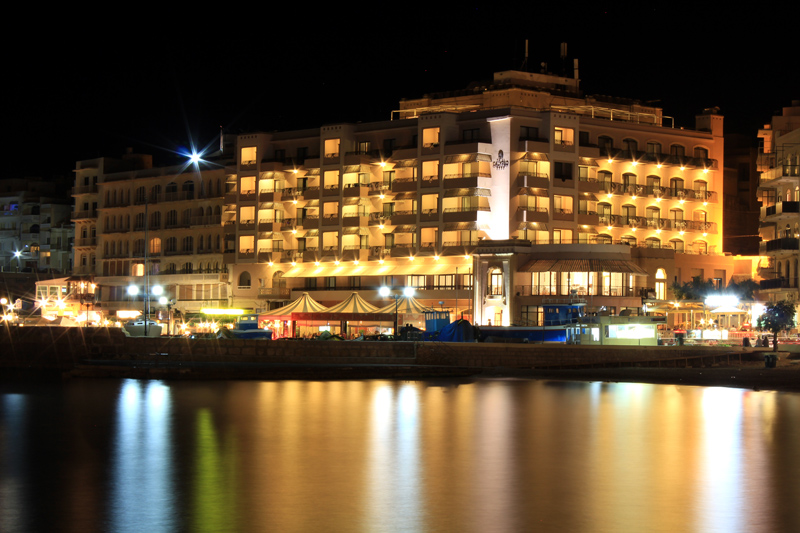 Location:
Marsalforn is situated on the very quiet north end on the tiny island of Gozo. A 30 minute bus journey from the MGarr ferry terminal (or 10 minute drive) will get you here. It is situated on an inlet with crystal blue Mediterranean. It is a popular spot for diving and also has a nice beach which undoubtedly gets very busy in the summer months.
The hotel is in a perfect spot with a west facing front, allowing for wide views of the harbour and beautiful sunsets. There are numerous good quality restaurants, pubs, cafes, dive shops and car hire agencies nearby. The main bus terminal is a 5 minute walk and the buses which run every hour can get you to any spot on the island.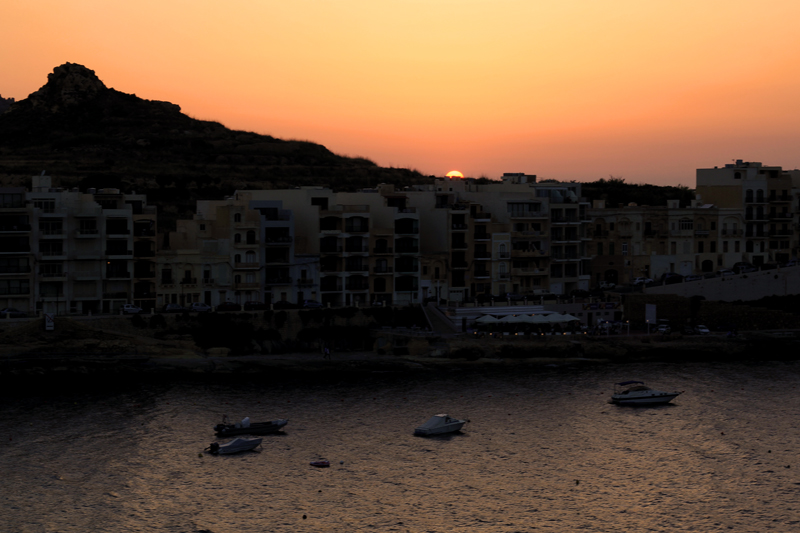 Rooms:
Our room was cozy, clean, and equipped with the all-necessary air conditioning. The rooms come with a large flat screen TV equipped with many channels in all languages. Our only complaint was that the beds were too firm for our liking. The wi-fi connection was included in the price and functioned at a decent speed.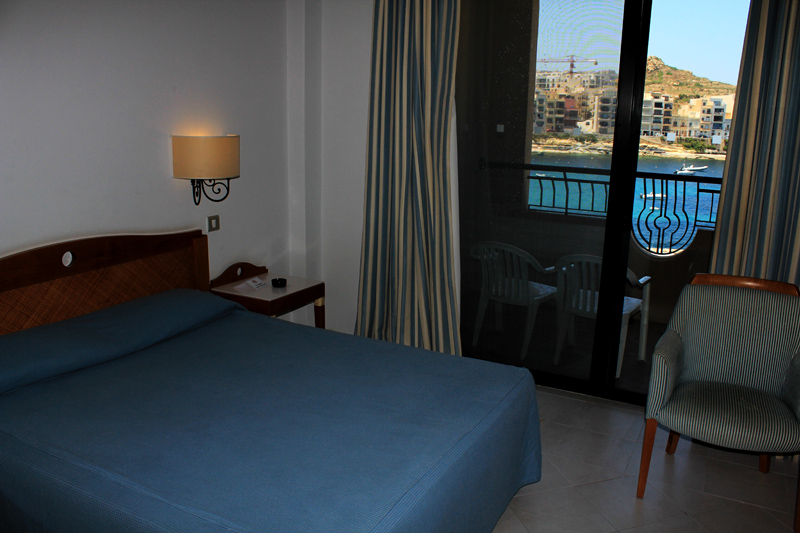 Facilities:
The highlight of the hotel is the gorgeous rooftop terrace for relaxing by the pool in their lounge chairs under the umbrellas. With a restaurant and bar also on this level, there is no need to go anywhere else if you want to make a day of lounging around (we may have done this once or twice). In addition, there is a restaurant on the 1st floor and a coffee shop with very large lounge area on the reception level.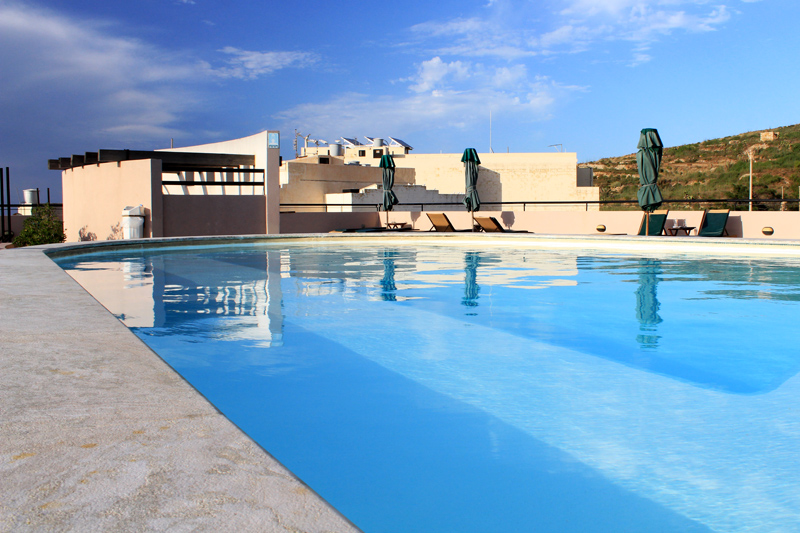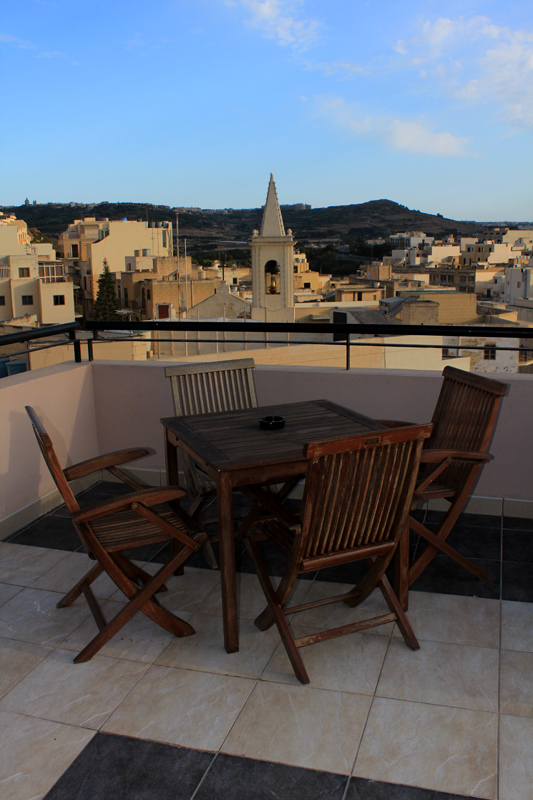 Restaurant and Food:
The breakfast service is exceptional. A large selection of fruits, pastries, cereals, cheeses, and meats along with a hot meal station including fresh-made omelets.
The food in the rooftop a-la-carte restaurant had a good selection also had a good selection. The drinks were always cold and everything was very reasonably priced.
Staff:
Each member of staff was very courteous and helpful with any requests we had. We were greeted with wide smiles and felt very welcome during our stay. The restaurant and bar staff even remembered us by room number each morning or in the bar (bonus points).
Overall:
We loved our stay at the Calypso Hotel in Marsalform. Other than the beds being firm, the Calypso was a perfect little quiet spot to enjoy a few days exploring the island of Gozo.
*****
Our stay at Hotel Calypso was discounted and arranged for by Hostelbookers.com. As always the opinions we express are our own.