Best Tips for Traveling Carry-On Only
Words by Featured Guest Blogger Ali Garland
Many people think it's too hard to travel carry-on only. You only have so much space to work with, which limits your options. But years ago, I tried going carry-on only and realized it was the best way to travel. It saves money since you don't have to pay for checked baggage fees. There's no worry the airline will lose your luggage. And best of all, it means less stuff to carry around: fewer items to accidentally leave behind, less weight dragging you down, and more mobility when getting from one place to the next.
I found carry-on travel to be so liberating that I can't imagine going back to traveling with big, heavy bags. If you're interested in traveling lighter, read on. These are my best tips for traveling carry-on only.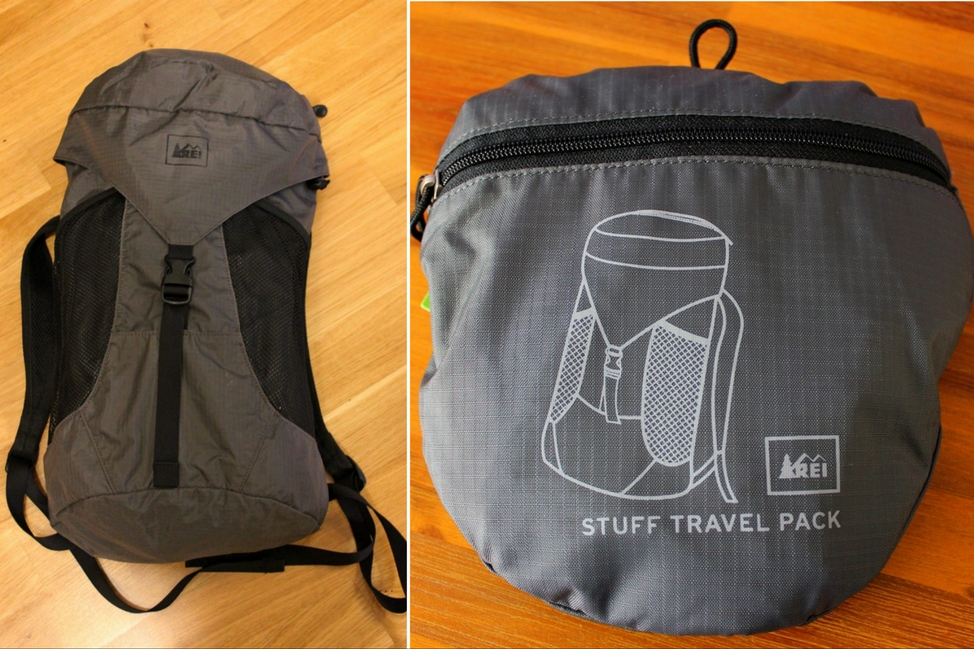 how to pick carry-on only luggage
Everyone is different, so what works for one person might not work for you. First, determine if you're a backpack person or a suitcase person.Backpacks are great for keeping your hands free. They're ideal in locations without elevators, cobblestone roads in Europe, remote or rural areas without good roads, and anywhere that feels a little more like you're roughin' it. I find it easier to move around with a backpack on me as opposed to a suitcase that's rolling behind me and potentially getting caught on other people's feet.
But they're not good for people with back problems. No matter what the advantages are of using a backpack, if it's causing you physical pain, a suitcase is probably the better option for you. Suitcases can also help you stay organized a little better because you can open the whole thing at once. And because of the shape of a suitcase, it's a bit easier to determine if it's small enough to go in the cabin with you. If you go with a suitcase, definitely get one with wheels. They may add slightly to the weight, but it's totally worth it.
Another factor to consider when buying carry-on luggage is the weight of the bag. Since most airlines have weight limits for carry-on luggage, you'll be better off with the lightest bag possible to allow for the weight of your things. Backpacks usually don't weigh much, but suitcases can be quite heavy even when empty.
If you travel with a laptop, make sure it fits in whatever bag you choose and it is easy to take out and put back at security.
Before you buy a backpack or suitcase, make sure you know the carry-on luggage size of the airlines you are likely to fly with. Every airline is different, so choose something that's small enough to work with several different ones.
personal items
Most – but not all – airlines also allow a personal item in addition to your main carry-on bag. This is something small enough to fit under the seat in front of you. Usually it means something like a purse, laptop bag, or a small backpack.
Always check with the airline ahead of time. Some only allow one bag and do not allow a personal item. Some allow a personal item but have a weight and/or size limit on that piece. Don't go too far with this item. The bigger your personal item, the more likely it is that you will be stopped and forced to check your bigger bag.
packing clothes for carry-on travel
In general, I pack about a week's worth of clothing even if my trip is much longer. People do laundry all around the world, and it's easy enough to find a laundromat or laundry service to wash your clothes. If you're in a pinch or your only option is one of those expensive pay-by-the-item services, wash a few things in the sink. I rarely do this though, and usually it's only a couple pairs of underwear and socks.Pack clothes that coordinate with each other. A shirt that only matches one pair of pants is very limiting. An outfit that requires a specific pair of shoes that you don't wear with anything else means you're carrying around bulky shoes you'll only wear once. It's better to make sure each item can be worn with several other items.
If you plan on going out to a nice restaurant a couple times, pack one nice outfit. No one cares if you wear it twice. Be willing to wear the same thing two or even three times because it will make your clothes last much longer, which means you can travel with less.
It's also important to make sure the clothes you pack are things you're comfortable wearing. If you wear jeans at home, you'll probably want to wear them while traveling. If you wear skirts or dresses at home, you'll feel uncomfortable wearing jeans every day. I once bought a pair of travel pants – the kind that zip off into shorts – and they were awful. The waist was much higher than I'd normally wear, and I felt frumpy in them as pants or shorts. I barely wore them, and they just wasted space in my bag.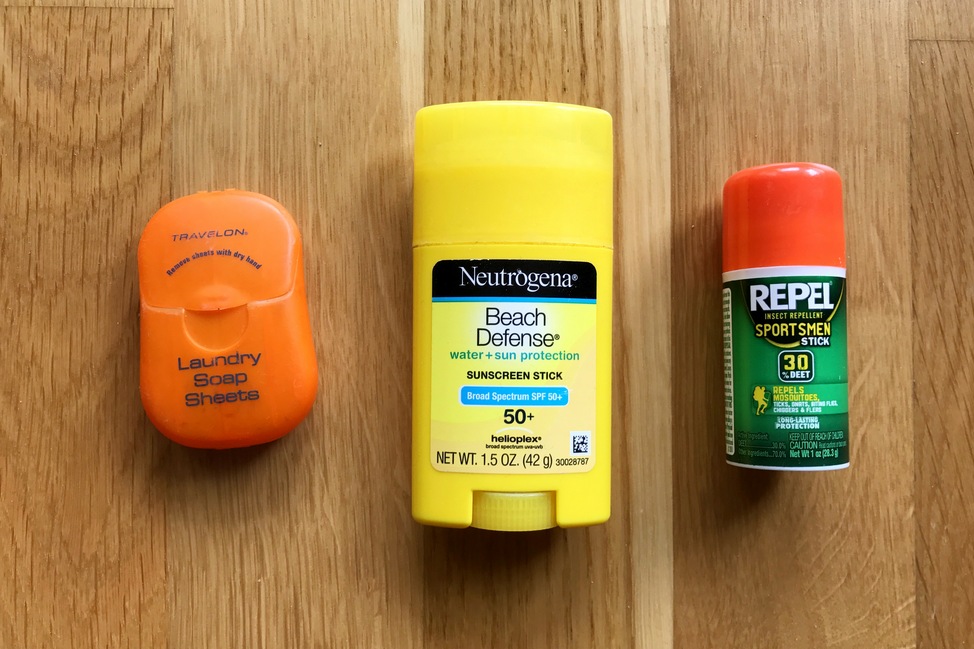 limiting your liquids
That liquids rule can be a big deterrent for some people. You're only allowed one bag no bigger than 1 quart/1 liter and each bottle in the bag must be 3.4 ounces/100ml or less. No 5 ounce bottle that's almost empty. And don't forget to include things people often forget are liquid, like mascara. But you CAN stay within these limits and travel comfortably.
Before you leave for your trip, use a travel sized bottle of shampoo for your normal showers. Track how many shampoos you get out of it, and see if you can use just a tiny bit less than normal each day. Track your other daily liquids too, like conditioner, contact solution, etc. I bet you'll find you need a lot less than you think. I once stretched a one ounce/30ml bottle of shampoo into 17 showers! A 60ml bottle of contact solution usually lasts me 5-6 days.
Once you know how much you use, it's a lot easier to travel with less liquids.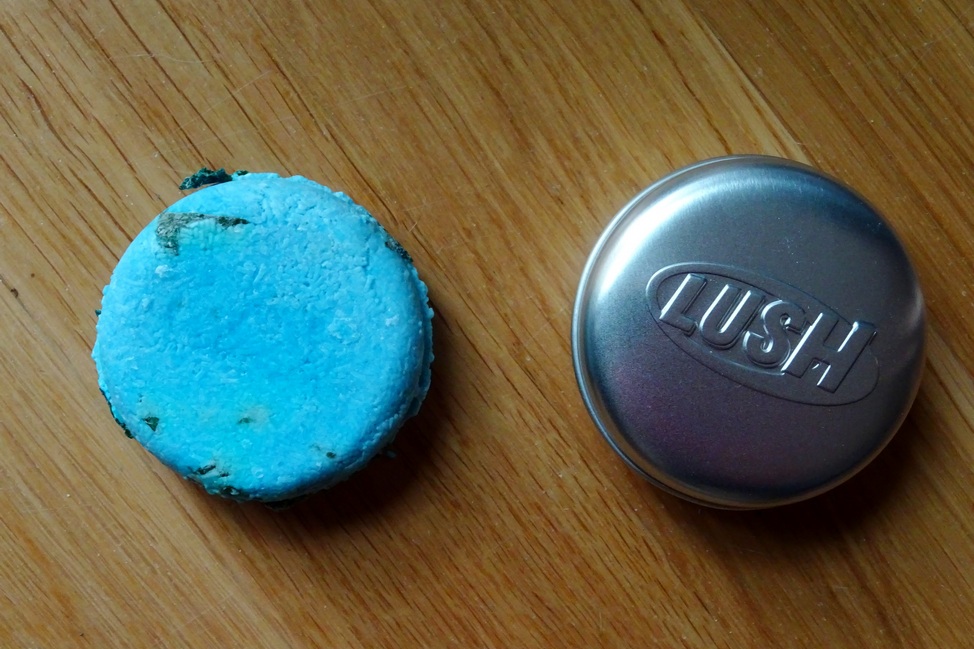 Next, see which liquids can be replaced with non-liquid alternatives. Almost everything comes in a solid option these days, so it's just a matter of trying out a few and seeing which ones work for you. I have solid shampoo, sunscreen, bug repellent, and laundry detergent, and sometimes I travel with bar soap instead of shower gel. The solid shampoo takes some getting used to, so I highly recommend testing it out before you hit the road.
buying things on the road
Remember that they have stores where you're going. You might not find the exact same brands you use at home, but you'll find something good enough in most cases. If I'm traveling for several weeks, I can't pack enough contact solution in that little bag to last the whole trip, so I find optical boutiques along the way to restock. Hotels often provide shampoo and soap, but if you're staying at hostels, these are easy items to buy at the local grocery store.
This rule applies for non-toiletry items, too. If you're only going to be at the beach for one day out of your whole trip, lugging around a beach towel will take up lots of unnecessary space. Buy a towel when you get there and then leave it in a donation bin or gift it to another traveler. If you're traveling to mostly warm places, but you have a cold spot on your itinerary, wait until you get there to stock up on winter gear.
packing hacks that make carry-on easier
I always recommend following the carry-on rules the airlines set forth. You'll have fewer issues making it onto the plane with your luggage and less chance of being forced to check your bags. That said, there are a few hacks I've picked up over the years that often help me bring just a tiny bit more when I need to.If the airline I'm flying does not specify a weight limit for personal items, I will usually put small but heavier things in my purse. If you have several currencies, put all your coins in your personal item. Padlocks are surprisingly heavy. Your phone, iPod, Kindle, and even some toiletries can add a lot of weight. I have never had my personal item weighed, so I might even do this when the airline does list a weight limit for the personal item.
Wear your bigger/heavier clothes and shoes on the plane. Boots weigh more than sandals, sweaters weigh more than t-shirts. Since the airline employee isn't going to weigh you, wearing these things reduces the weight of your bag. Also, don't pack your coat or jacket. Just about every airline lets you bring a jacket in addition to your carry-on luggage. If I'm really strapped for space, I'll stuff a couple of shirts into the sleeves of my jacket and put some other small items in the pockets. Just make sure it doesn't look like you're carrying 10 pounds in your coat.
One item I take on almost every trip is a stuff bag. This is a bag that folds up into itself and takes up very little room in my main bag. Since my bigger backpack doesn't make sense for a day trip, the stuff bag comes in handy without having to carry a separate piece of luggage. I love this one from REI, but this one from Sea to Summit has high ratings too. They're perfect for packing up a few things to go sightseeing, and I've also used mine to go grocery shopping or bring dirty clothes to a laundromat.
Packing cubes are another great space saver. They help organize your things, and they compress your clothes so they take up less space. This also means I can fit a little bit more in my bag. I find them especially helpful when my husband and I pack our stuff together in one backpack because it keeps my clothes separated from his, and I can find my stuff quickly.
I hope these tips for carry-on travel help you travel with less stuff. I feel strongly that it means less stress, and it makes my travels more enjoyable.
author bio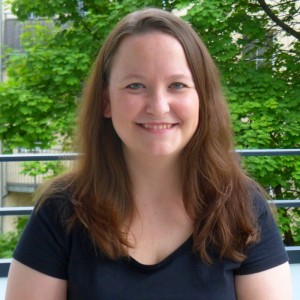 Ali Garland is a blogger and travel addict who made it to all 7 continents before her 30th birthday. She enjoys travel planning, encouraging others to see the world, and packing carry-on only. She and her husband are expats living in Berlin. You can find Ali at Ali's Adventures and Travel Made Simple.