Volunteering for the Greater Good
Volunteering – no matter if while traveling or not – is always an honorable thing. You are giving up your time for the greater good. You are making an impact on lives and saving our damaged environment; that is an achievement that you should be proud of. However, to affirm that you stay motivated and prideful in your mission, you need to ensure you are putting all of your efforts into the right organization and line of work.
That can be made even more difficult when an organization only provides a short four-line description (or less) of their entire volunteer program. That is a lot of pressure and can grow stressful.
But it shouldn't be so stressful, right? You're just a person volunteering your time to help the world. What makes it so difficult to figure out? Well, actually, there are many factors that go into building and maintaining volunteer organizations that continue to make lasting impacts.
Luckily, there is a sure-fire way to guarantee you will end up in a position to make the most positive impact you're capable of.
There are a million things to consider when searching for the right organization to volunteer for. However, I've broke it down into a four-point checklist to give you the assurance you are looking for to make a difference.
There is a sure-fire way to guarantee you will end up in a position to make the most positive impact.
Cost (Program Fee)
It costs to volunteer. As a budget traveler, this was the hardest concept for me to come to grasps with. However, now that I have educated myself about what goes into volunteer programs, I think it's important to inform others of what I learned.First, it's crucial to understand that volunteering IS NOT the right thing for you if you only want a free way to 'see the world'. Matter of fact, you'll be very hard-pressed to find an organization that is absolutely free of charge. You're even more delusional if you think you'll be able to (easily) find an organization that will pay for your flights (I'm saying this because, years ago, I was the delusional one). I've never volunteered free of charge.
Depending on your budget, there are programs of all costs for every type of traveler. But understand that most of the time, when you're volunteering your time, you're also volunteering some funding. Volunteer organizations depend on it. Remember, these are NPOs (NON-profit organizations) that you will be involved with! They are not trying to make a quick buck off of you.
Organizations have to raise funds for not only the project you're assisting on, but also your overhead during your stay, wages for people to train you, logistics in planning, and in-country assistance (to help you if you run into problems); ALL while saving a solid emergency fund.
If you're serious about volunteering, the first thing you need to do is come to a general understanding of how much it costs to volunteer in your given field. Then, create a list of non-profit organizations in the area of the world where you are and do research. Determine your budget and figure out which organizations you can afford to work with.
It's crucial to understand that volunteering IS NOT the right thing for you if you only want a free way to 'see the world'.
Are your duties clearly stated?
This is mainly a confirmation that it matches your interests and desires. In order to confirm a program matches your interests, you must know which part of the world you want to volunteer and what you want to do. Know what you have to bring to the table and look for an organization that is looking for someone like you.
Specialized volunteering is increasingly becoming beneficial to volunteer organizations around the world. If you have a unique ability that not everyone has knowledge of, make sure you make your organization aware of it.
I realize that if you're like me and you are a marketing specialist, you may not get to play with the elephants every day. Part of the reason you volunteer is for your own unique experience. I understand that but don't worry! Once you make a connection with your team, you will get every chance for unique experiences.
The best thing you can do (for yourself and the organization) is understand your working duties before you begin. That will make the entire experience smoother and happier (and less expensive for the organization meaning more funding available to help the cause)!
Funding
Who funds the organization?
Perhaps it's a foundation that you already put your trust and beliefs in. This is certainly something to look for, however, not all organizations that operate efficiently have to be funded by the Jolie-Pitt Foundation — sometimes you'll have to do your research.
Often, a good tell-tale sign that an organization practices efficiently and makes an impact is to see who has partnered with the program. Perhaps, they have received a grant from governmental institutions for complying with the line of work that government funding requires. If you are familiar with their partners, and those partners act in accordance to your own ethical beliefs, consider it a bonus.
How is the funding appropriated?
Not all organizations are public about this. Like I mentioned, most organizations are fairly brief online. You'll have to investigate to find out how the money is being used. Sometimes it's as easy as contacting the organization and asking about the program funding distribution.
Occasionally (especially on smaller projects with fewer people involved), you'll have shared control of the budget. You should be honest with yourself when determining if you can handle that responsibility.
Have a conversation with someone from the organization.
Try to contact the organization in a personable way. Call someone from the organization, Skype them, or, at least, start an email thread. Get to know them; you'll eventually have to get to know them, anyway; might as well start early.
You'll find out that a lot of organizations are fully-booked with volunteers and at first this won't make sense to you. How could they turn down an extra helping hand? But, as stated earlier, every volunteer has overhead and an organization must consider their own budget first.
How well do you connect with the person from the organization you have contact with? This is an important question to ask yourself. Does your communication with the organization build your desire and passion to help or does it leave you with additional questions?
Are there testimonials from previous volunteers? Find them! The best way to know whether you can make a true impact is from testimonials of real-life people who have participated in the volunteer program you are considering.
Great resources to use for your search
If you're new to volunteering, you may be overwhelmed by the amount of information and options offered online.
Congratulations, you've made the first step
You're making a difference just by educating yourself about volunteering. The next step is to find the right program for you. I know it's easy to find a company to match you with a volunteer opportunity, but I urge you to find one on your own. You'll already feel more invested in the project.
Regardless, I commend you for wanting to make a difference. Remember to enjoy it!
author bio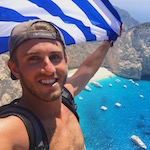 Adam has been traveling and living abroad, telling stories on his blog WanderWay for the past three years as a digital nomad. He is a perpetual experience-seeker and self-proclaimed adrenaline-junkie. Adam has written two autobiographical novels (or Roman à clef), pulling stories from his iconoclastic lifestyle. You can also find him on Instagram.