We have been really lucky with the weather during our time here.  While it's generally been regarded as an awful summer full of cold and rain, whenever we've ventured out to explore, it seemed that the skies magically opened up for the sun to guide our way.
That was the truth, until we drove the Causeway Coast Route in Northern Ireland, and we were under a shroud of clouds and mist the entire time.  At first, we were keen on the cool, mystical quality it gave the lush and rugged coastline.  But then we were just cold.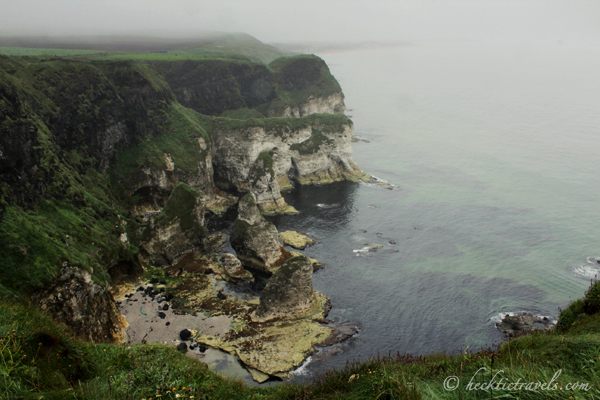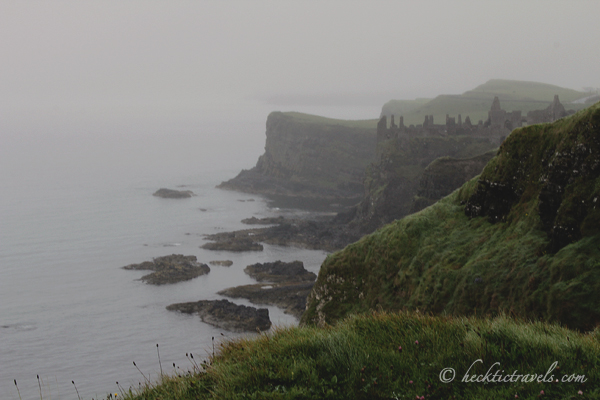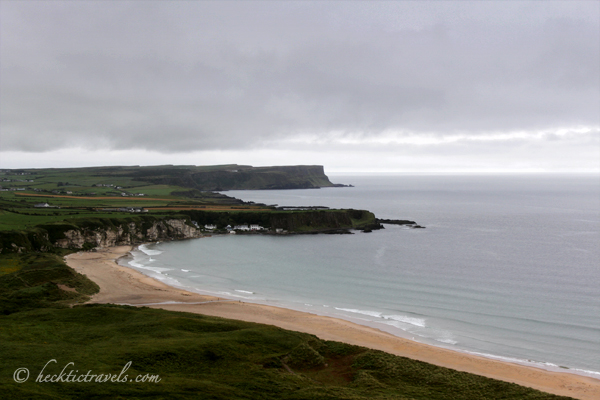 The Giants Causeway was Irelands first UNESCO World Heritage Site and is the result of an ancient volcanic eruption. There are 40,000 columns of interlocking basalt, much of it in perfect hexagons.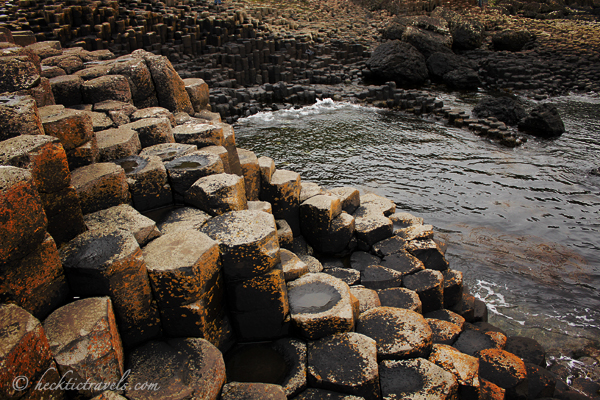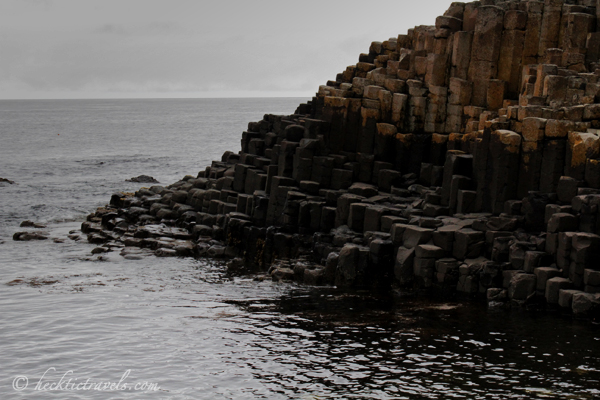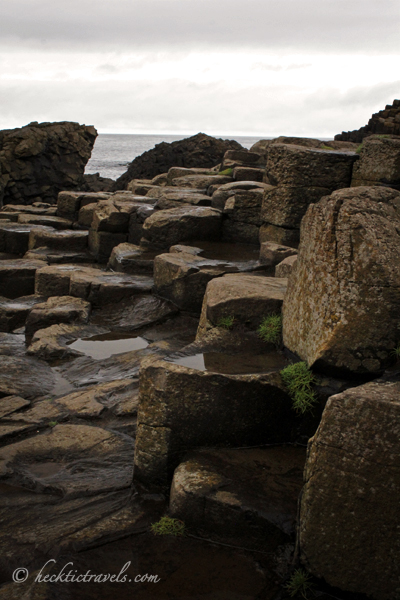 The Carrick-a-Rede rope bridge is a popular tourist attraction.  It connects the mainland to Carrick Island, is 20 metres long and 30 metres high, and is thought to once have been used by fisherman.
(Pete is a little nervous of heights).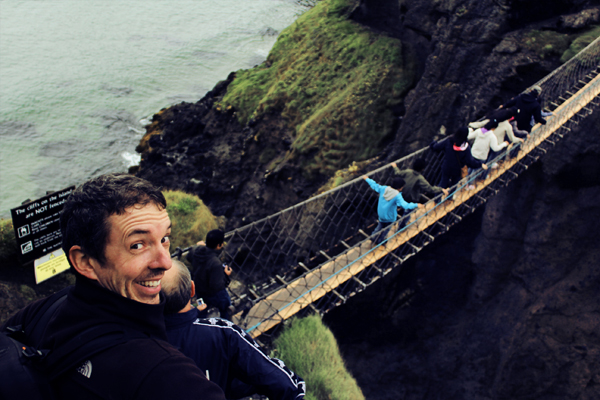 View of the mainland from the other side.