After Six Years
Words by Dalene Heck / Photography by Dalene and Pete Heck
"Can you smell it? Come stand here and inhale. Close your eyes."
Pete lowered his camera and walked the few feet to stand at my side. With his free hand he grabbed mine, and we both stood on the side of a mountain road in Montenegro, sniffing up the fresh pine from the trees that surrounded us. Several hundred feet below was beautiful Kotor Bay, with royal blue water that sparkled in the low sun and framed by the jagged edges of the Dinaric Alps.
I didn't care about the view – it couldn't distract me from that fresh alpine fragrance. We both stood for long minutes, silent except for the sound of our deep inhalation.
It smelled like home.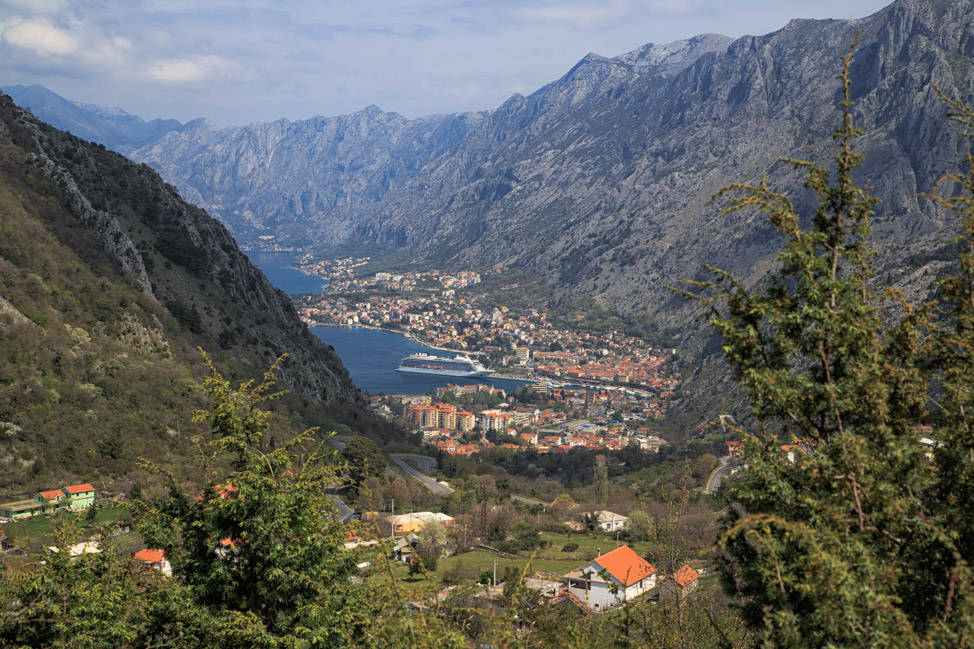 I'd be lying if I said that in the last six years I didn't sometimes fantasize about returning to the life we once had. Sometimes I crave it.I can see myself tossing down my bags, flopping onto the large and cozy sectional couch in front of the big screen, putting my feet up and declaring: "Well that was an awesome trip!" I'd steal my kitties back from my friends and spend many house-bound hours cuddling them while wrapped in a fluffy bathrobe. I'd bake. I'd nest. I'd make regular plans to visit all the friends and family.
Sometimes that all really sounds very glorious.
But I know me.
The routine would grow stale, the novelty of our return would soon be lost on our loved ones. I'd detest the accumulation of material goods required to lead a settled life. I know that it would be but a short time before I'd be eying the door.
In truth, its not that I revolt from returning to THAT home we once had, but ANY home. The thought of settling, of giving up an ounce of our current freedom, is almost nauseating, and has been since year two of our travels.
(I say "nauseating" and that is how I honestly feel. Pete would not word it as strongly and admits that I am the driving force behind our continuous movement. He's slightly more apt to settle and will surely feel comfortable wherever he is. Lucky for me, his arm is of the twistiest rubber. With his easy-going nature he just smiles, shrugs his shoulders, and says sure to nearly every suggestion I throw at him.)
Our friends, family, and those who have been following us for awhile no longer ask the question: when will you stop? Now it has evolved to: do you think you ever will?
It wouldn't be prudent to say never as life has a tendency to throw curve balls, but right now all I can say is: I can't see how. Not at least without some severe sacrifices to our happiness.
I'd be lying if I said that in the last six years I didn't sometimes fantasize about returning to the life we once had.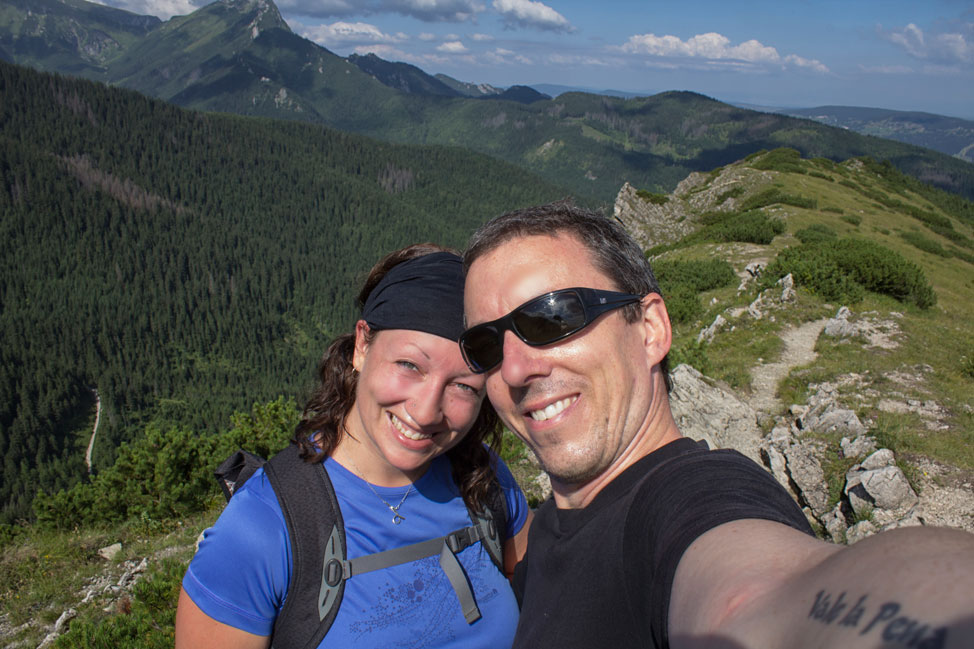 Recently we received an email from a reader with the subject line: "Help me!" Inside, he stated that he is within a decade of retirement and worried about money, but also wasn't sure if he could take the routine much longer. "I feel extremely unfulfilled. I have always been adventurous and talk about the day when we will have enough money to sell everything and travel. I am not sure I can last much longer."Excerpts of my response:
"Let me tell you that I am writing this to you while taking a break from hiking in the Faroe Islands, which is simply the most stunning place I have ever been to.
If we had waited and wondered what if, we never would have begun our journey and made it here. We don't live lavishly but are not cheap either, and we easily get by on $30K a year (and could do so for much less). That is cheaper than our old stable life in Canada, and far more fulfilling! Everyone believes that a fortune is necessary to travel, and that is simply not true.
You only get one shot, and I hope you won't wait to do what you really want. Life is far, far too short for that. Let me know how I can help."
His response: "Thank you for your kind words of encouragement. This may have been enough to change and probably save my life and marriage."
In our ensuing conversation, he acknowledged that his response may have been a bit dramatic, but I absolute understand the significance.
Because travel did that for me too.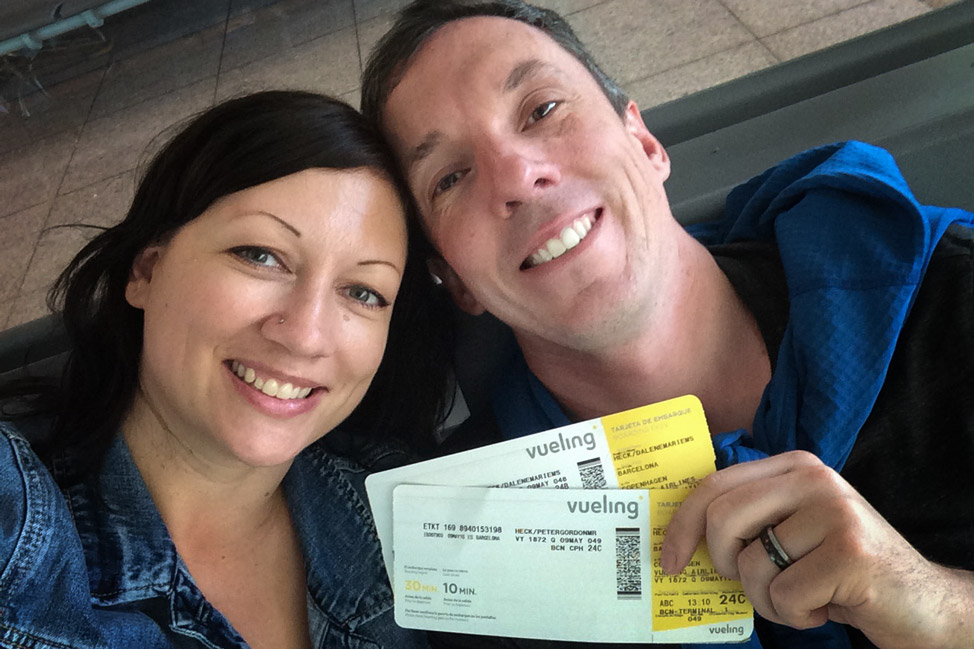 I can't explain why, in these early days of our seventh year of permanent travel, but I feel that sentiment more than ever. Yes, sometimes we worry about money and we've also had several severe bouts of hitting the proverbial
travel wall
, but right now I feel like I am on a massive upswing.After 6 years, 72 months, over 2,200 days, we've really hit our stride. We often spend too much time working (I am writing this when I am supposed to be on our first true vacation in years!), but in a way work also protects us from frequent burn-out. When we are forced to stay in one place for awhile to get some work done, it lets us nest a wee bit and alleviate road-weariness. Sure, we spend many days slaving behind the computer like everyone else,
but hey,
we like our work, and after hours we can go have drinks on the river Vltava in
Prague
one night and tapas in Barcelona the next. We have no idea how good it might feel 'to be back in our own bed', but that doesn't phase me in the least – I consider that a very easy sacrifice for freedom. A simple trade for the choice to explore
Paris
one month and then move onto
Mexico
. Or
Quebec
. Or
Albania
. Or wherever whim takes us, really.
In short: one single place just cannot compete with all the places (no matter how comfy the bed is).
And therein lies the root cause of our happiness in everything – our new careers, our marriage, our life – it all works because we have the freedom to travel and be anywhere and everywhere. We are, without a doubt, most content when we are on the move.
Travel may not have actually saved us from death, but it has taken our lives from a pit of monotony and depression into a future that soars.
And isn't that kind of the same thing?
We have no idea how good it might feel 'to be back in our own bed', but that doesn't phase me in the least – I consider that a very easy sacrifice for freedom.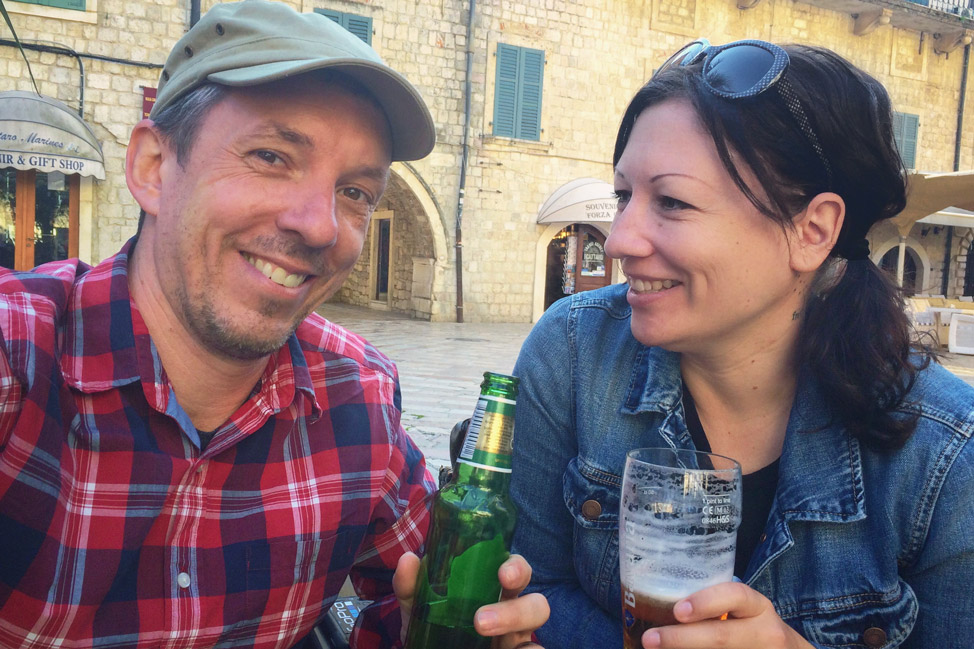 Not everyone will find the same happiness in this lifestyle, and that's okay (we fully acknowledge that we are the weird ones here). We know people who have started and stopped in just two months. There are many who have done this for several years and then called it quits when the burn-out could not be overcome. Yet others we know have done it for decades and are still going.Where we will be in one year or ten, I do not know.
For now I am satisfied with subtle whiffs of what was our home and to visit when we can. It is where our oldest friends and most of our family are, but it no longer belongs to us. It is just that single place on the planet that we've lingered the longest – so while home is still the word we use, it doesn't really hold the true meaning. Maybe we'll never be able to apply that word to a physical place again.
But that's how we feel today. Maybe we will change our minds. Maybe we will stop – there, or anywhere – your guess is as good as mine. But it won't be in failure. It won't be because we've reversed our beliefs on the merit of travel. It will just be because we have given ourselves the freedom to make that decision.
After six years of wandering, hundreds of thousands of miles traveled, fifty countries and hundreds of cities visited, countless friends made and memories collected, we come out of it only knowing one thing for sure.
We're not done yet.