Tired and worn down from overseas travel, the usual dreamy thought permeated our first day: the desire for a warm, comfortable place in which to retreat and recover.
Thanks to our new friends at Routa Travel, we will henceforth add one more requirement to our usual dreamy list of desires…
Doggies. Lots and lots of doggies.

Doggies to pick us up in the vehicle.
Doggies to share dinner with.
Doggies to snuggle in bed with.
Because the doggies are not just used to pull sleds, they are there to give love and be loved. This is a family business.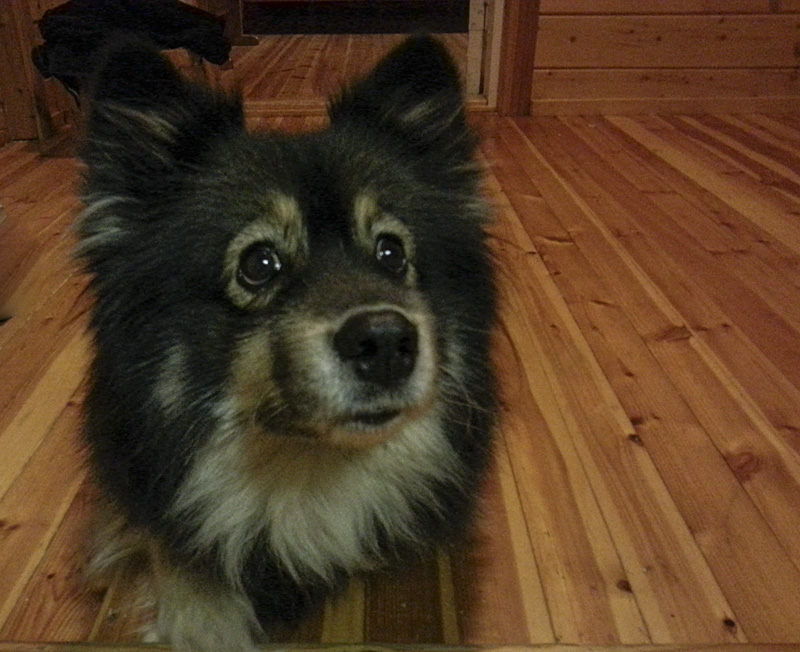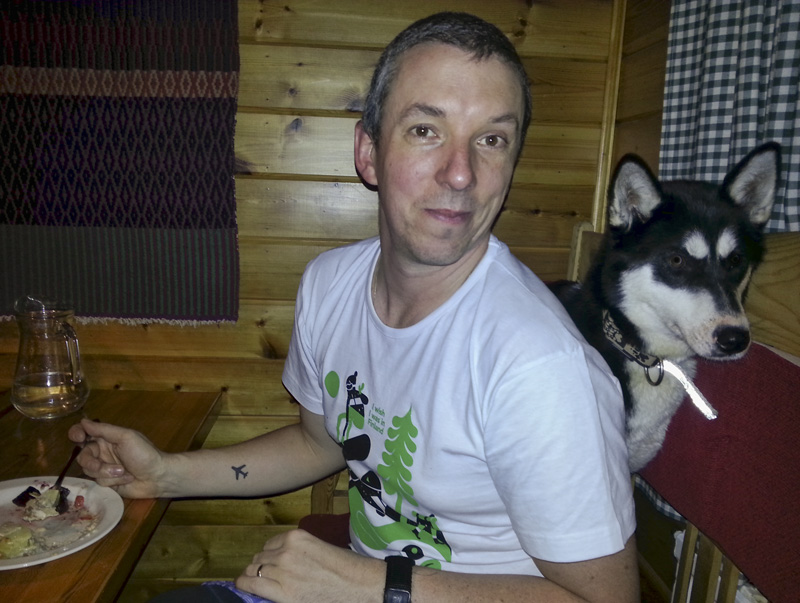 "More important than their ability to pull is how they are with our guests," Aki said as we stood at the helm of the second dog sled. We had made a quick stop to take photos half way through, and while one would expect the dogs to enjoy the rest along this 20km route, they were jumping and pulling, singing of their desire to continue.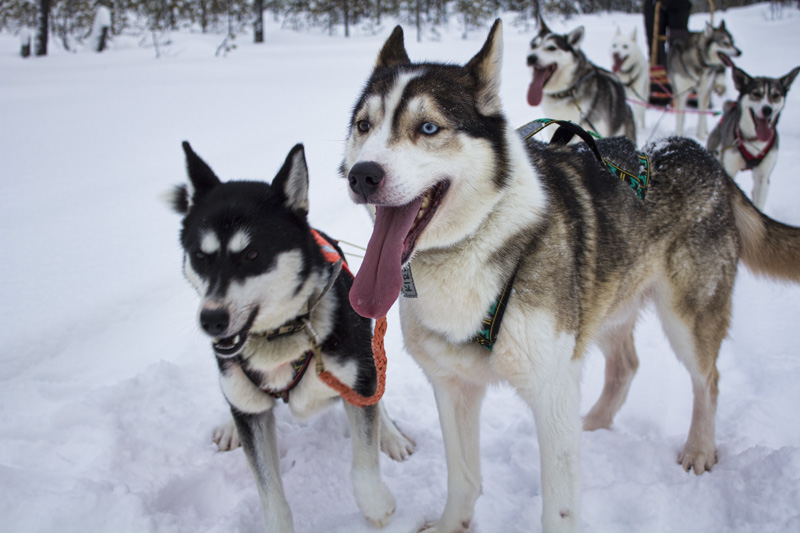 Pete returned to join me in my sled, and Aki moved up front with the first team. He pushed off, and I held my foot on the brake, waiting for some distance to be made in between us. Our lead dogs, Hilda and Kirpu, were more anxious than ever, eager to follow the soft voice of their master as he beckoned his own team ahead. I soon found that it didn't matter how long I waited to create distance, the team soon made up the difference. I had to continuously ride the brake to keep their competitive spirit from trying to overtake the lead team.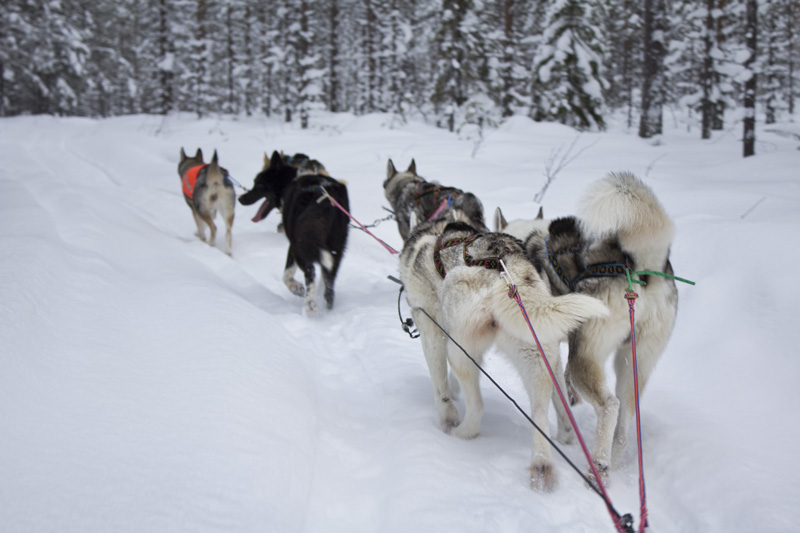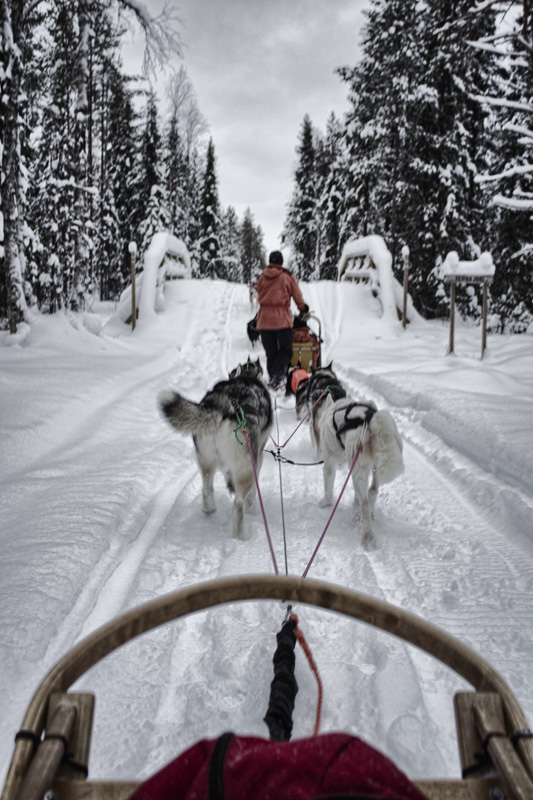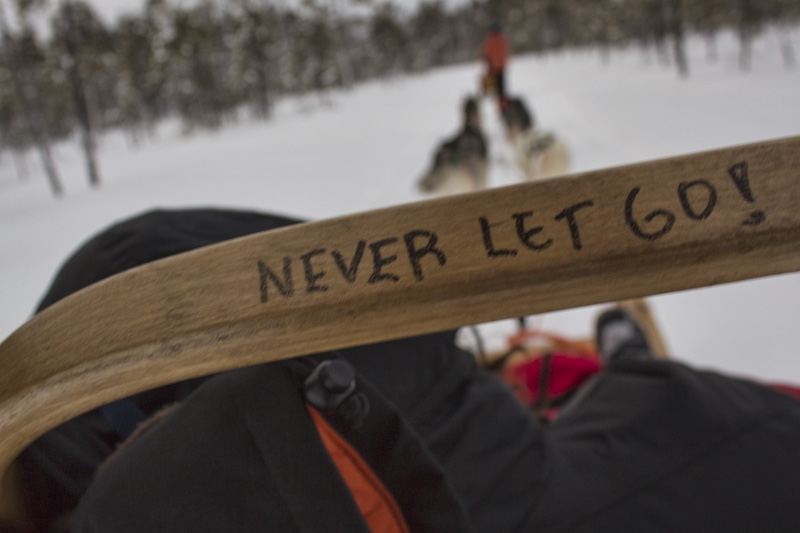 I was in my element. As a kid, my family had two huskies – Gopher, a well-trained older dog and Babes, a young one with a fiery personality. We would harness them to our toboggan and let them pull us around our very small town. More often than not, we'd end up tangled around a stop sign thanks to Babe's ignorance of simple commands, but it never stopped us from trying again and again.
Aki and Suvi's dogs were no less endearing (and much better trained). Prior to our afternoon trip, Pete and I each roamed through their well-kept cages to get even more doggie love. They patiently waited for their food and attention. We took our turns in and out of each cage, and then we started the cycle again.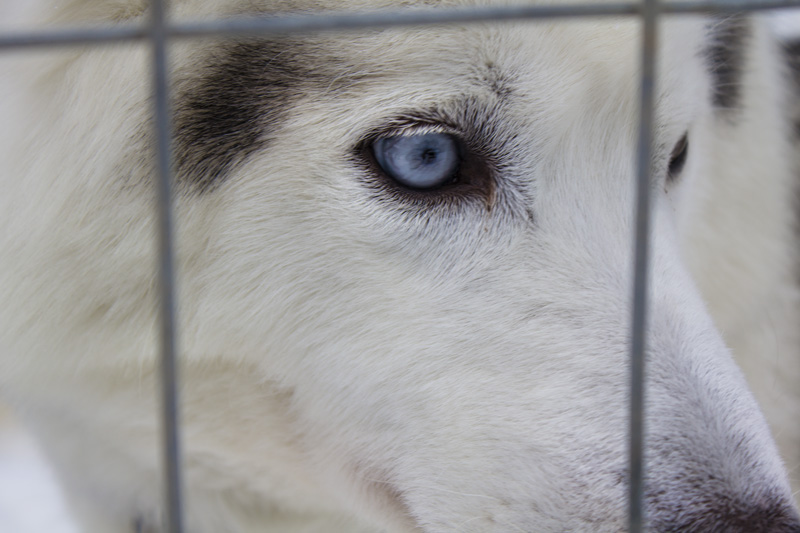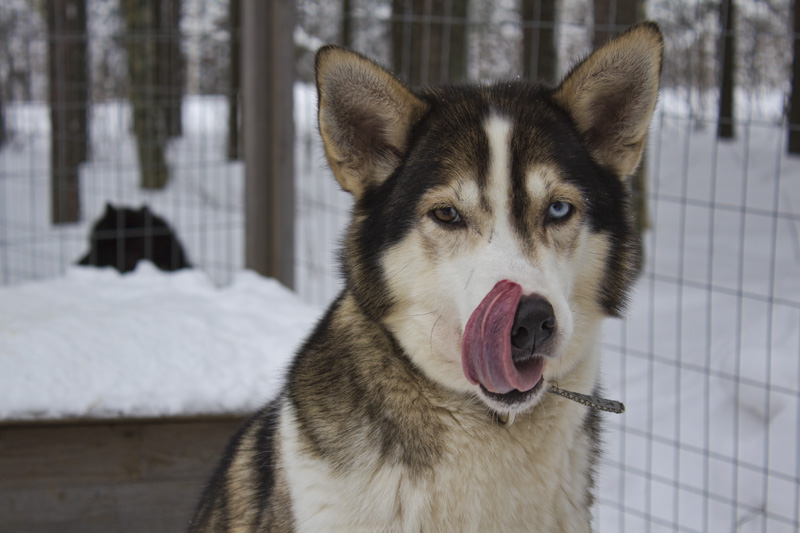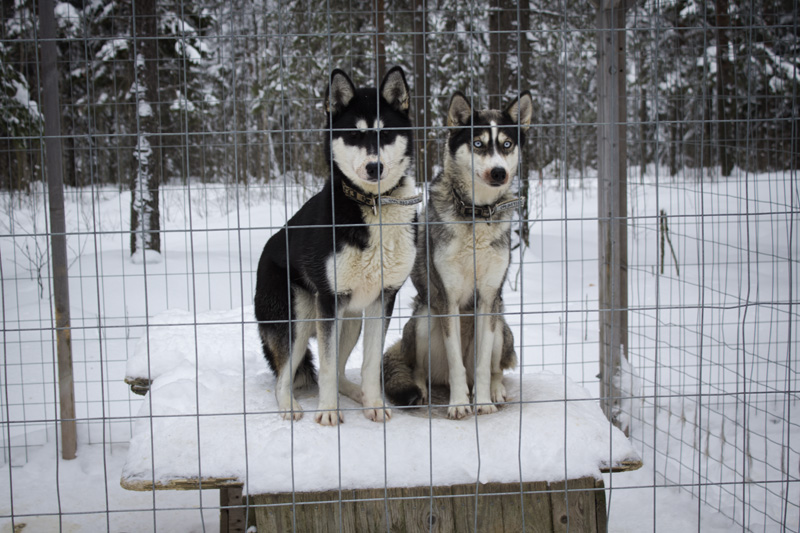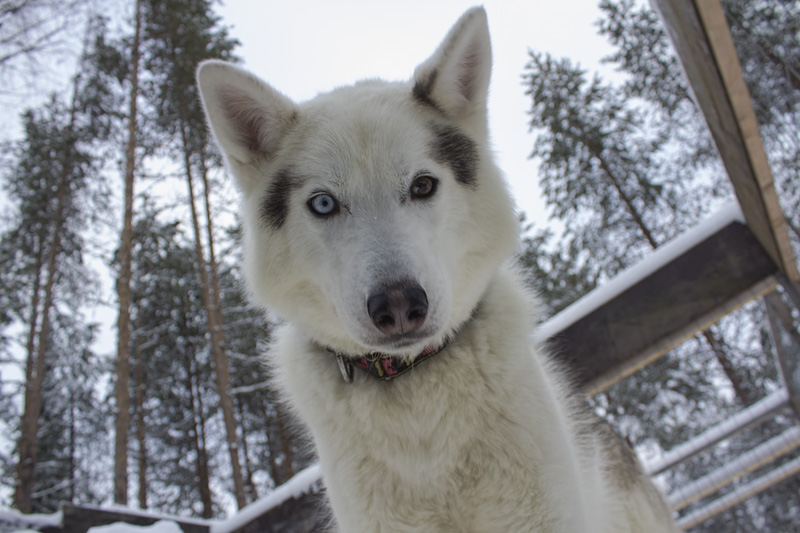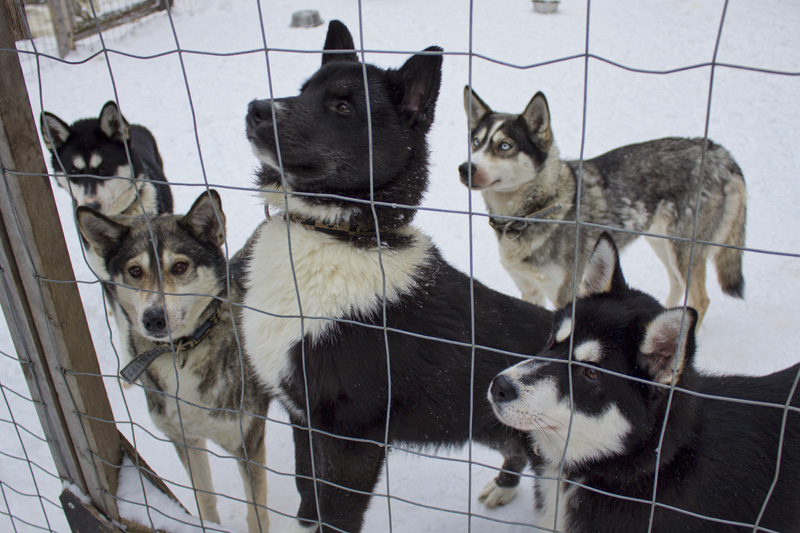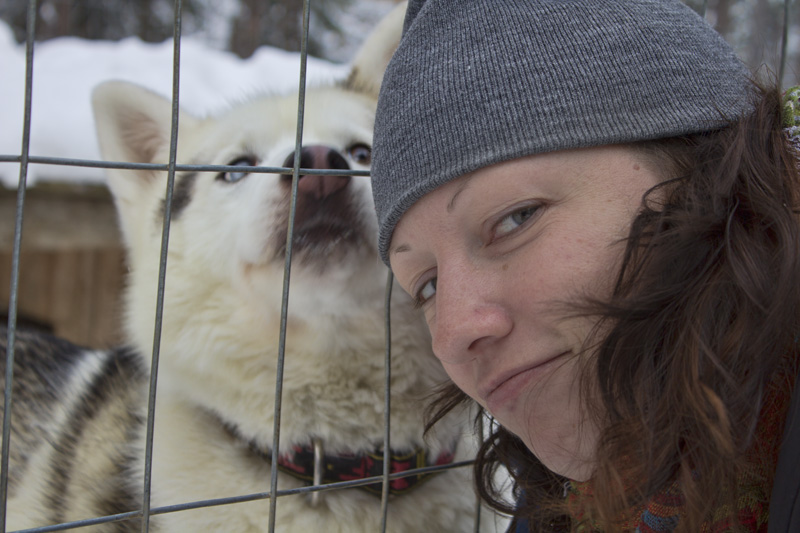 We bonded. And ever moreso as they pulled us clear across the cold Finland winterscape – over rigid lakes and through forests covered in a thick white blanket. There was more snow than either Pete or I had seen in a very long time, and they excitedly led us through all of it.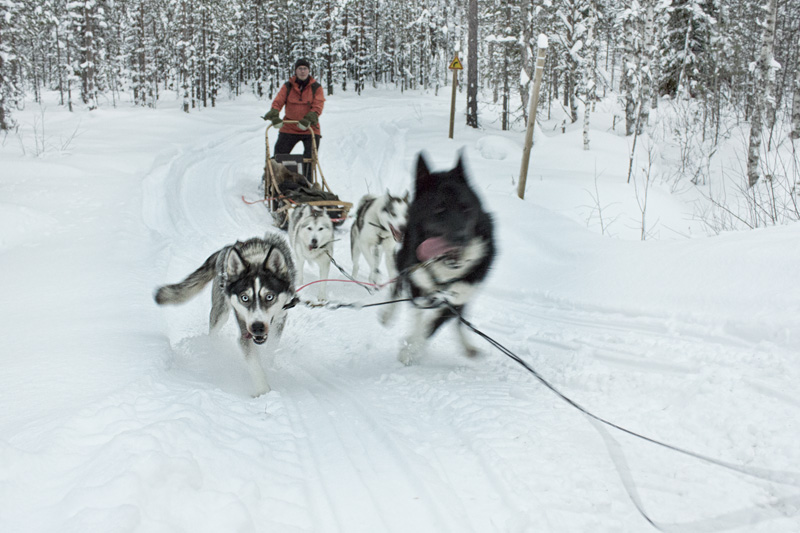 Lights twinkled on the other end of our final frozen lake as daylight turned to dusk. Aki, Suvi and their talented teams had delivered us to our next hotel.
This return to happy memories from my childhood, and the easy comfort with which we were introduced to Finland could not have been more perfect (especially considering the craziness we still had in store). It had turned out to be a very happy, yet short, stay with a new family.
*****
Many thanks to Routa Travel for this exceptional doggie experience!
Our trip to Finland was courtesy of Visit Finland and Wild Taiga. As always, all opinions are our own.