Confessions Of A Travel Blogger, Part Two
Confessions of a Travel Blogger, Part Two
Words by Dalene Heck / Photography by Pete Heck
Just over one year ago, we launched this website.We had no idea what we were getting into, really. We had only read a couple of other travel blogs previously, and we thought maybe it could help us make a few extra pennies while we traveled.
(We also did it a bit out of boredom. We had just settled into a six month housesit on a remote part of the island of Roatan in Honduras, and had a lot of free time on our hands.)
Oh boy.
A month into it, we started to realize the enormity of what we had stumbled into. We got caught up in a wave of social media madness, became obsessed with our statistics, and found out that there is a crazy community of travel bloggers that span the globe.
We wrote a post (the original 'Confessions') about our initial frustrations with it all. It was really written for ourselves, to vent about our initial struggles and to also somewhat set a mission statement for our blog – what we would write about and what we would avoid. We were overwhelmed with the comments that supported that post, and it really helped us forge some positive connections with others.
And then suddenly, it's a year later.
This little project meant to give us something to do in the tropics has transformed us, for good and bad…
This venture has definitely strengthened our relationship and made us believe we are capable of just about anything we set our minds to.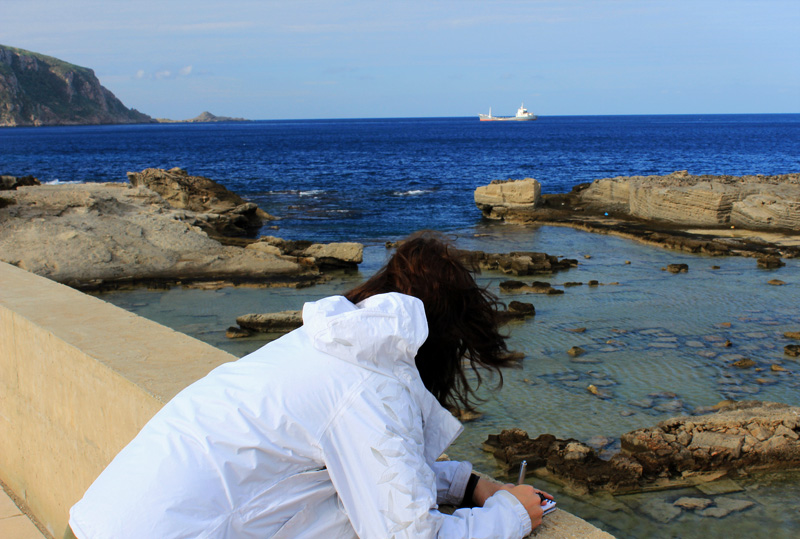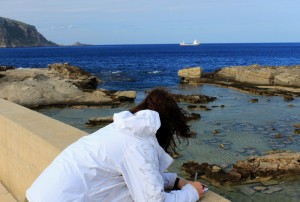 — We no longer travel the same way. I can't remember what it's like to be exploring a new destination without thinking about how I would write about it. Where I wasn't on a tour without a notebook in hand, or obsessed with getting the *perfect* photo, or even what else Pete and I used to talk about over dinner other than editing photos and the order of upcoming posts. Sometimes I wish for simpler travel days, but I'm not sure at this point I could turn off that part of my brain anyways.
— We've made mistakes (and we'll most definitely make more). There were several times when I hit the publish button while muttering, "Eh, it's good enough." While that practice may not be entirely avoidable, it is painful each time I do it. The entire year has been an endless learning process – we have uncovered some valuable lessons on what we're capable of when it comes to travel and writing. The hard part, however, is putting those into practice.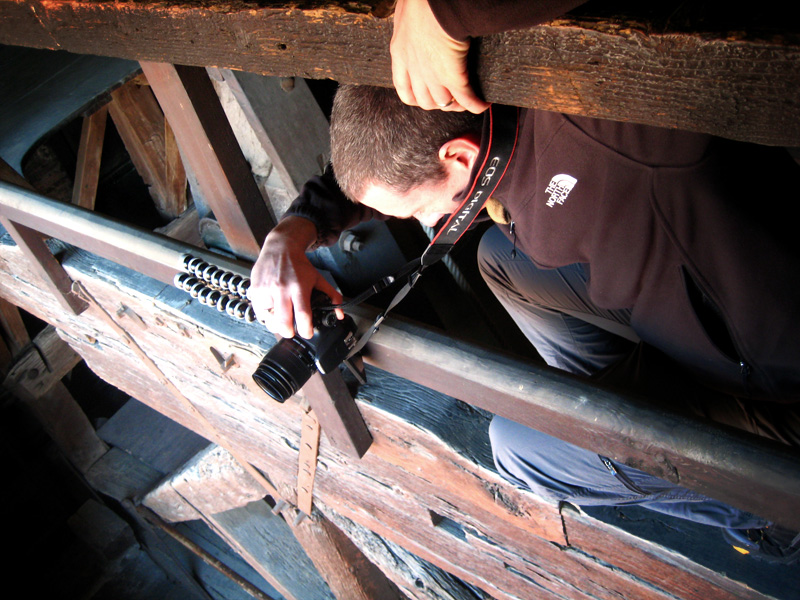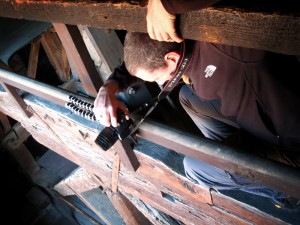 — But we feel like we now have a purpose. It is easy to lose focus in long term travel, and wonder what it's really all for. Now we have jobs to do. And even though they don't pay much, they get more effort from us than any jobs have before. Perhaps because we love them.
— The best part? We're doing it together. Sure, being in business with your spouse can be difficult at times (and we have our trying days, BELIEVE ME), but we've fallen into roles we are pretty comfortable with. We love talking new ideas and are great at giving each other honest opinions and support. This venture has definitely strengthened our relationship and made us believe we are capable of just about anything we set our minds to.
— And, about the pay…well, it is awfully low. With a very rough estimate of time spent on the website, I figure that we each made a whopping $3.26 per hour for all our efforts (not including actual travel/research time!) The last time I was paid this little was when I babysat my dear Uncle Calvin's three kids as a teenager. But it is actually far more than I expected to earn our first year, like $3.26/hour more, so I am really not complaining. The truth is that we would be continuing our efforts even if we made nothing, so it really is all gravy. Our definition of success for this blog has never included monetary goals, and it will stay that way.
— Much more important are the incredible opportunities that have come along. Connections for housesitting jobs were forged, new places were explored, and new friends were made. Traveling through Croatia, Slovenia and Italy by train would not have been done without this little website. And thus, the opportunity to *maybe* see our crazy curling dreams come true wouldn't be upon us.
In the whirlwind of this year, we've tried desperately to stay true to our mission set out in the original confessions, and I'm proud that we have largely done that. We refuse to pretend to be anything we're not – we won't "buy" Facebook fans like we've seen others do, we don't even give many travel tips as we admit we are not the best travelers. We also aren't scared to tell you when we don't like a particular place, even though we always lose fans when posting those truths.
We just like to tell stories. That's all.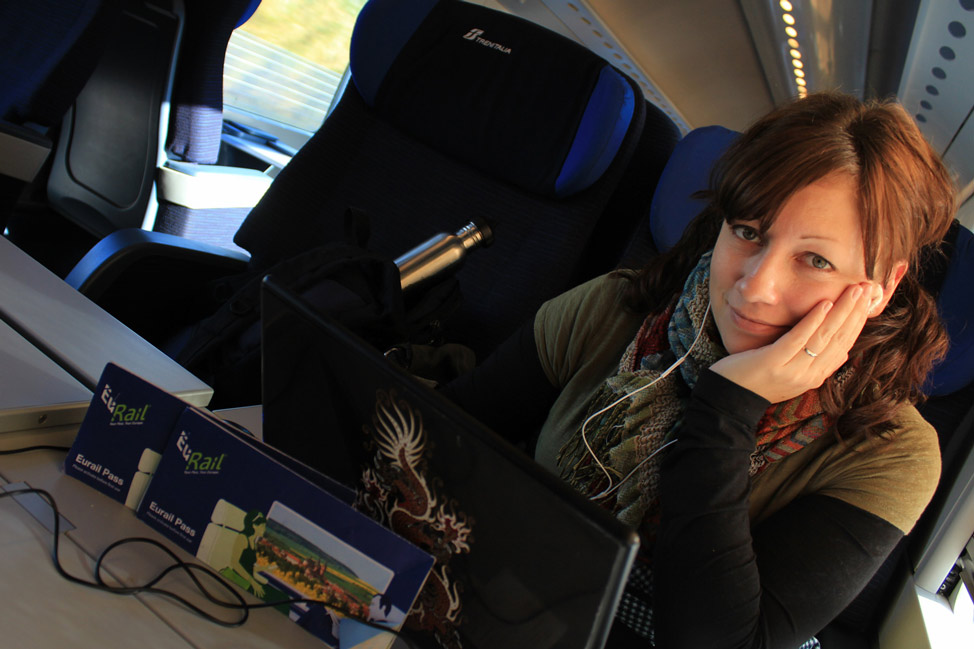 And thanks to our recent reader survey, this appears to be what people come back for.
So, for this next year of blogging, this is what you can expect:
— More stories from around the globe. From the night markets in Marrakech, to the chilly streets of New York, to camel wrestling in rural Turkey. We are currently booked up with housesitting gigs thru the end of May, and then…who knows? We've got to keep the "no plans" to our travel motto somewhat intact. 🙂
— We're going to slow back down. Our European adventure has been amazing, but we've suffered some serious burn-out from moving too fast. A few of our readers from the survey also mentioned that they prefer our more in-depth stories when we stay in one place. And you know what? We do too. Taking postcard pictures of popular destinations has been great, but we love to sit still and get to understand the people and the culture much better.
— Pete is considering an "overhaul/makeover/mohican" and I am going to "wear the green shirt more". We take our reader feedback VERY seriously!
— You're going to see a shiny new website very soon. What you see now was put together kinda quickly when we got started. We are very excited about the upcoming changes, and they will be revealed in just a few short weeks (as long as we can decide on a new logo before it ends our marriage…see above point re. "trying days" when working with spouses!)
— We're going to get a little more involved in the crazy travel blogging community. We have made some fantastic friends through the community, but have largely chosen to stay on the outskirts thus far. Like any group of random people drawn together by only one passion, there are times it is one grand mess of name calling and finger pointing. And to be honest, that has scared us off – we have instead chosen to sit on the sidelines and do our own thing. But at least one of us will attend the TBU conference in Italy this year to put some faces to names and to see where else this little website can take us. (Other bloggers, please come and find us – we'll be the shy ones in the corner. Probably gulping wine.)
It's been a helluva crazy year, and we're excited to see what round two brings!
Thanks to everyone who has been so supportive!