Words by Dalene Heck / Photography by Dalene & Pete Heck
On day six of our seventeen day road trip around the south island of New Zealand, the alarm rang well before dawn. Pete, the instigator behind this early rise and he-who-would-be-blamed-for-all-ensuing-grouchiness, sprung out of bed to crank on the campervan heater. He quickly but quietly rustled around to get everything packed away, gently rousing me out of bed at the last possible moment. I shrugged on some clothes, a headband to cover my matted curls, and slipped into the passenger seat.We were fifteen minutes from our destination, that which Pete had been longing for since our arrival to New Zealand a couple of months prior. Our two month house-sitting job gave him plenty of time to scour through images online and harass our local friends for advice on where to spend each of our precious road trip moments. Seventeen days may seem like a lot to explore just a little over half of the land mass of this small country, but it's really not, and some regions had to unfortunately be entirely cut.
But the Moeraki Boulders were to be one of his highlights. They are an odd sight – grouped together on a stretch of Koekohe Beach – the boulders are scattered, unusually large, and many are perfectly spherical. Pete was eager to capture the early morning sun rays cracking over their surface.
I ain't an early morning riser by any means, but I wasn't about to rob him from this experience. But as it turned out, this morning was one of my faves too. Who knew that a sunrise could be so magical? Oh, probably just everybody but me.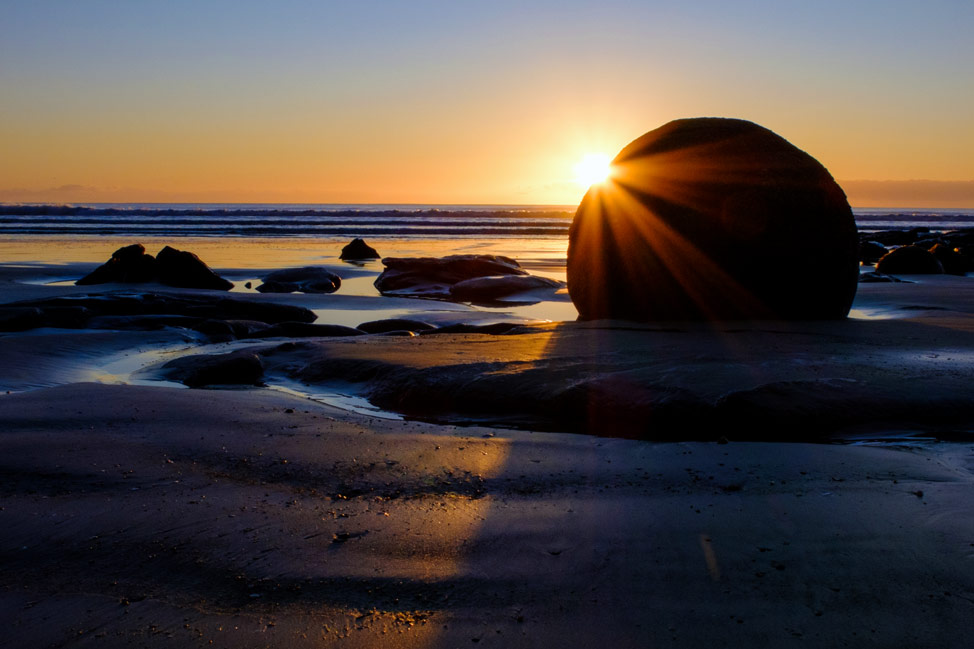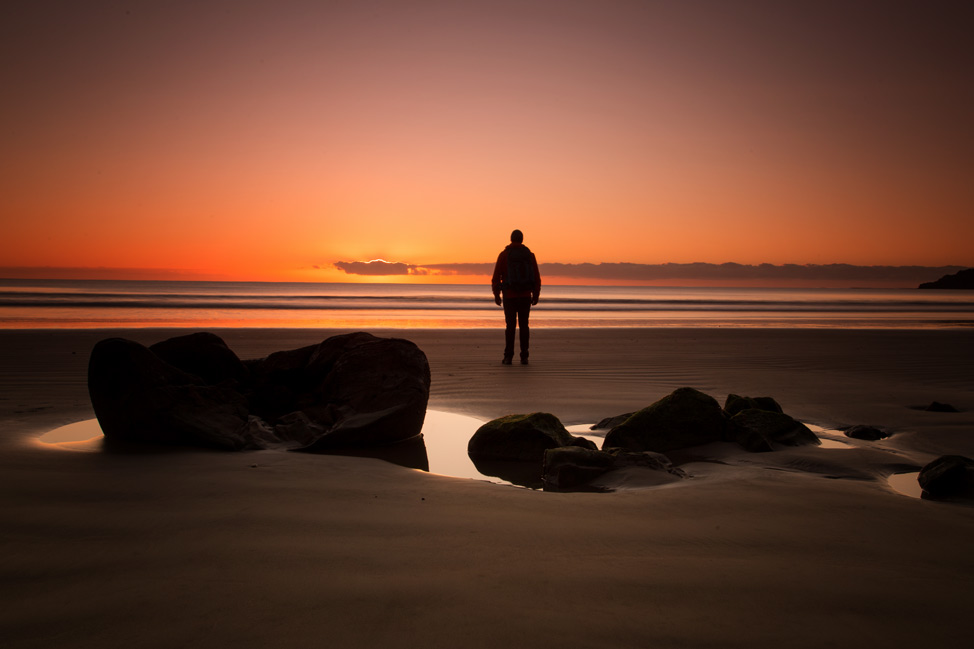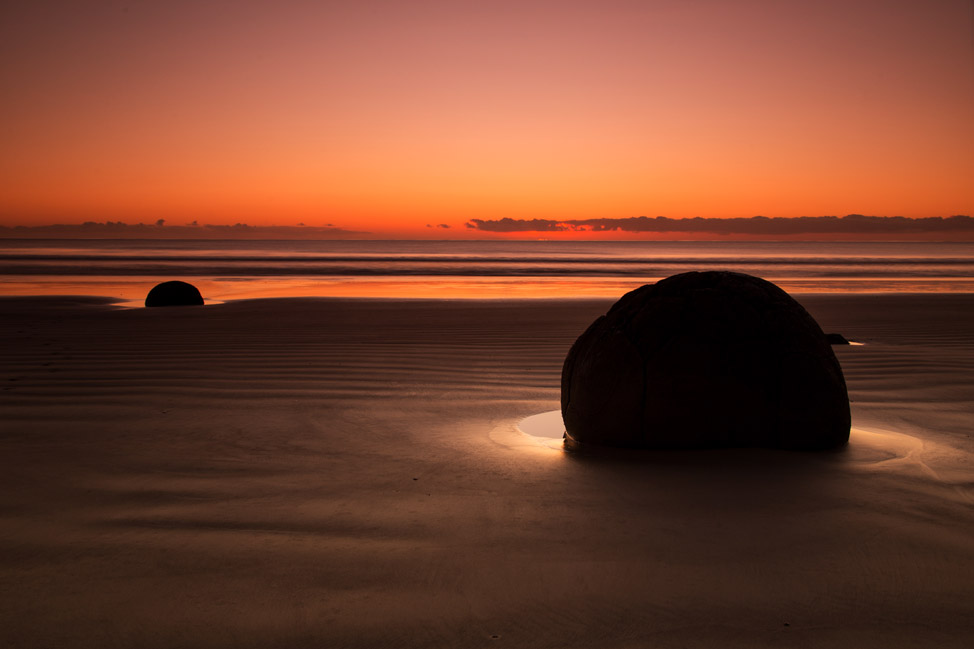 The early wooing out of bed, negotiated the night before, came with the promise of a bit of pampering after the photo shoot: a full breakfast, a bucket of coffee, and the allowance for a brief nap before recommencing our day. And the best thing about our situation, that we would realize over and over during this road trip, was that we could do this all entirely at our whim and within the comfort of our vehicle. We could park our cozy campervan wherever we chose, whip up whatever we would like to eat, nap without worry of meeting a check-out time, and then be on our way.That morning, with our memories (and photo memory cards) brimming with the charismatic skies and rays of sunbursts around the mythical rocks, we walked past the restaurant that wasn't open yet and into our camper. I unrolled the blankets and snuggled in for a quick rest while Pete handed me cups of coffee and a hot breakfast sandwich.
Spoiled much? Yes. (But also just a good negotiator? That's what I like to think at least.)
From there we hit the road for a long drive to Akaroa. Pete had chosen this sleepy town for a night's stay based on the random comment of a friend; we hadn't anticipated at all what a stunning drive it would be. Such days became symbolic of our seventeen day road trip, turning into equally terrific nights filled with nothing but the ring of silence and the bling of stars. We took spontaneous sidetracks into new towns, enjoyed blissful days offline here and there, and relished in an overall reconnection with a purely natural environment. This is something we do not do often enough.
All of this in beautiful New Zealand, no less, where we found ourselves completely enraptured on a daily basis in environments so varied that it was hard to believe that they were all on one tiny island. As this particular trip was designed by the photographer of this duo (Pete, of course!), it became one in pursuit of epic scenery. It was not about food (hot dogs are all you need when camping anyways) and it was not so much about cultural immersion. It was about the big shots in the big places. We spent many hours in the van, darting in all directions on a quest for the very best landscapes that the South Island has to offer.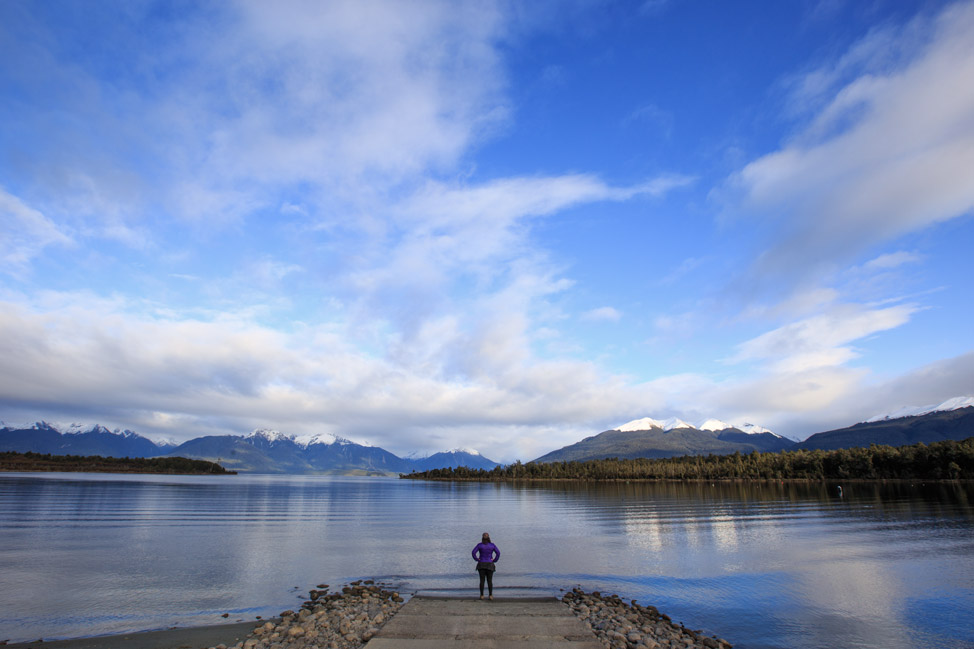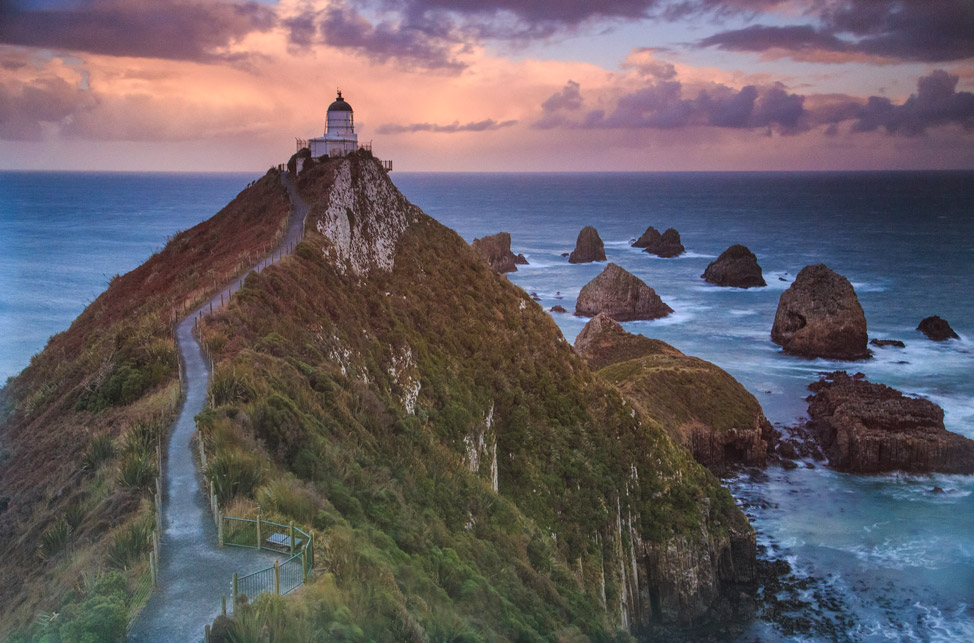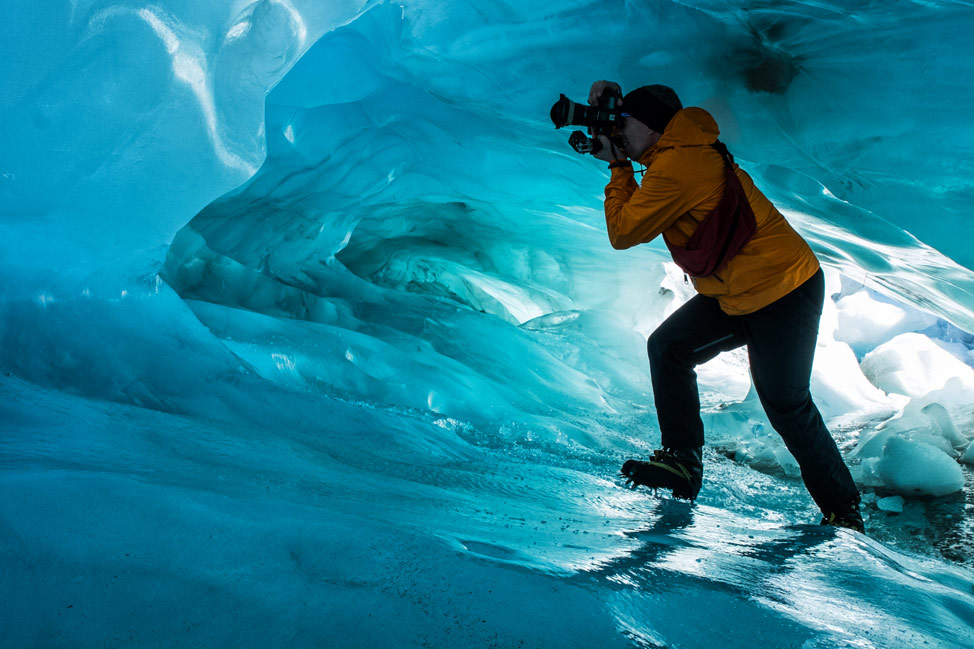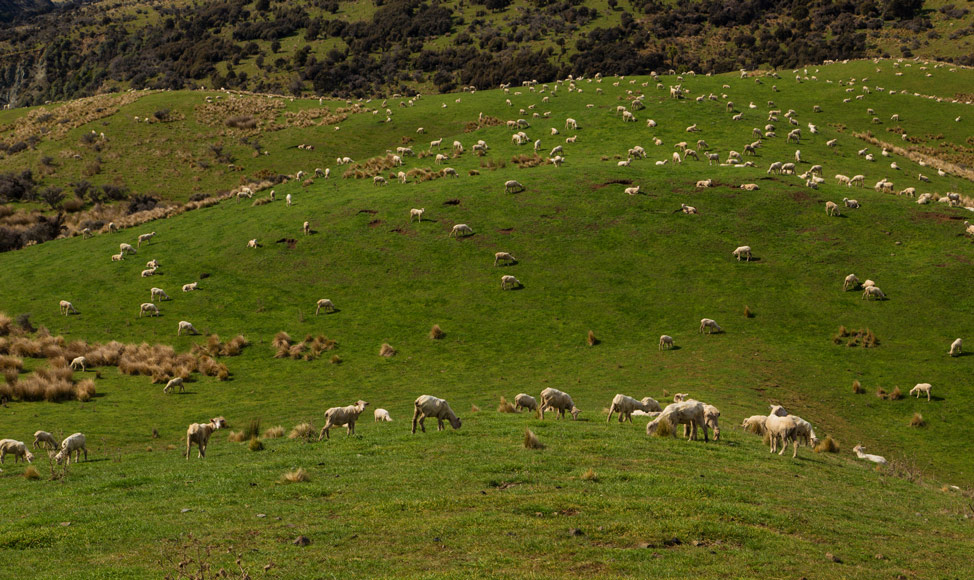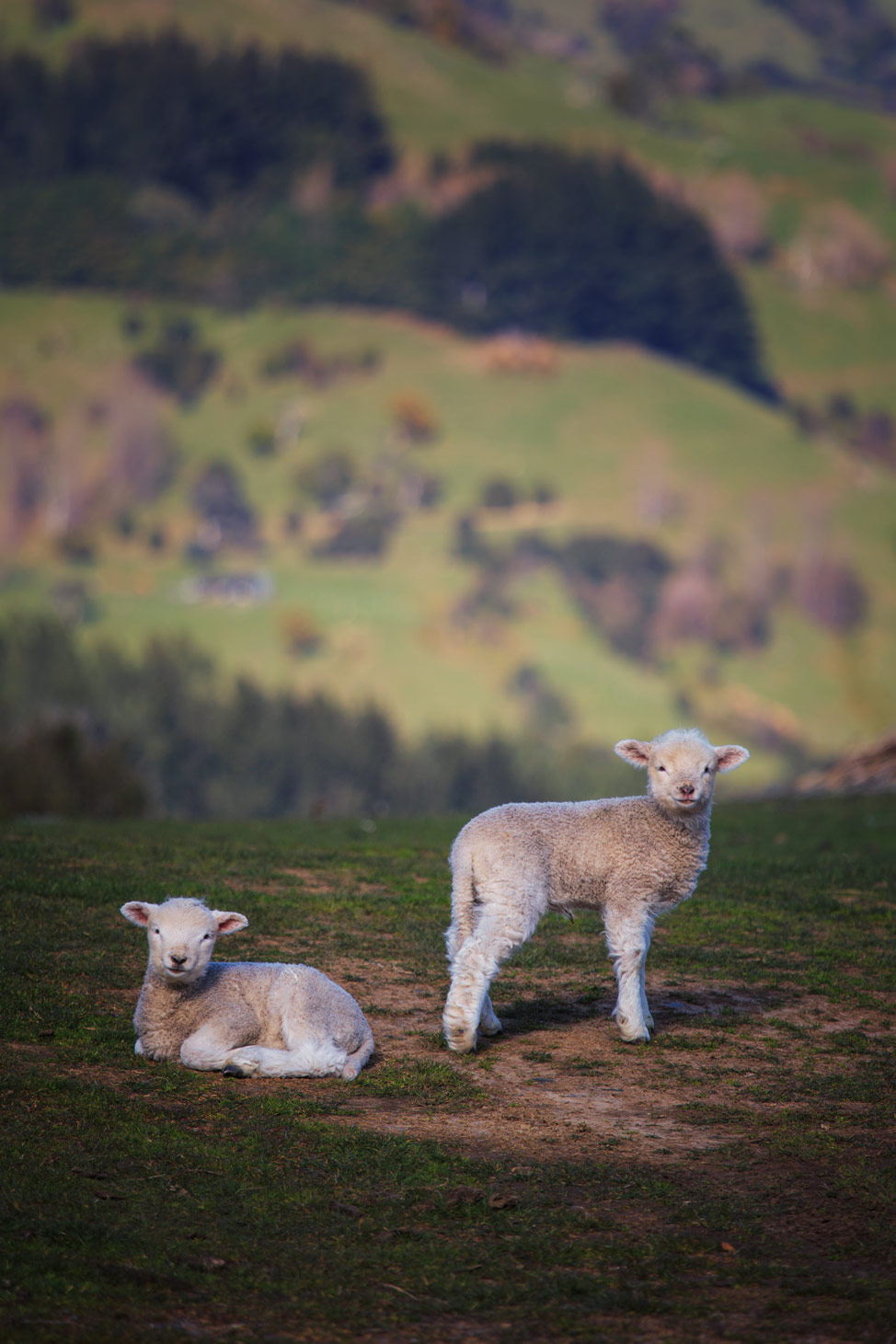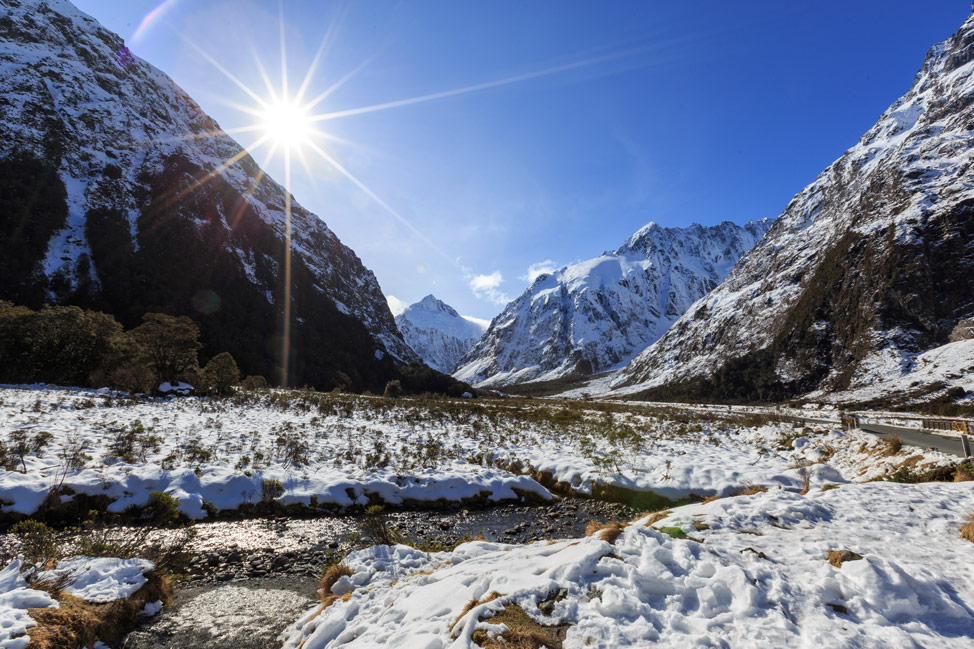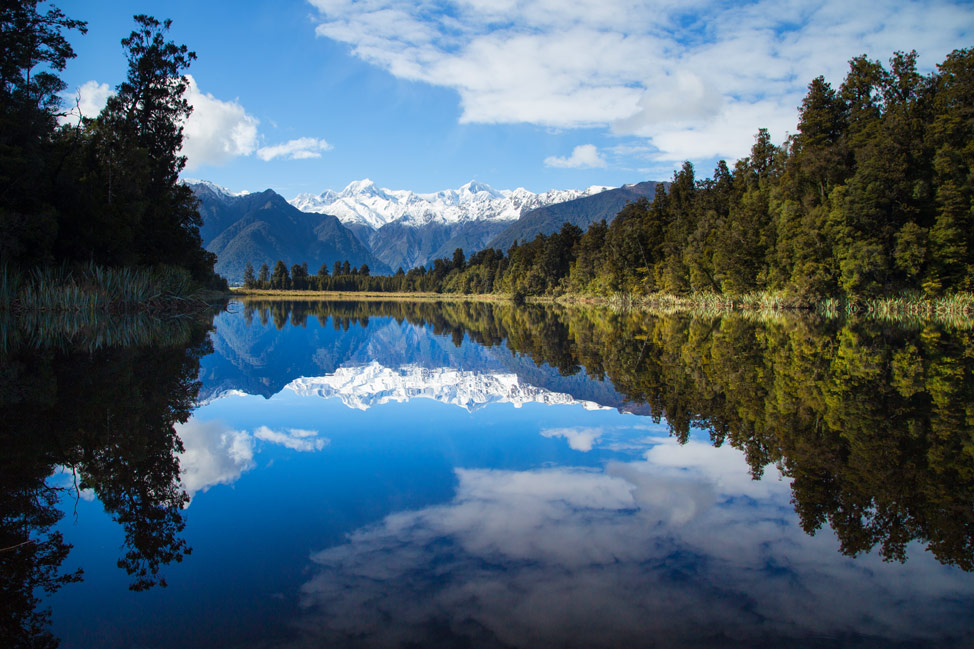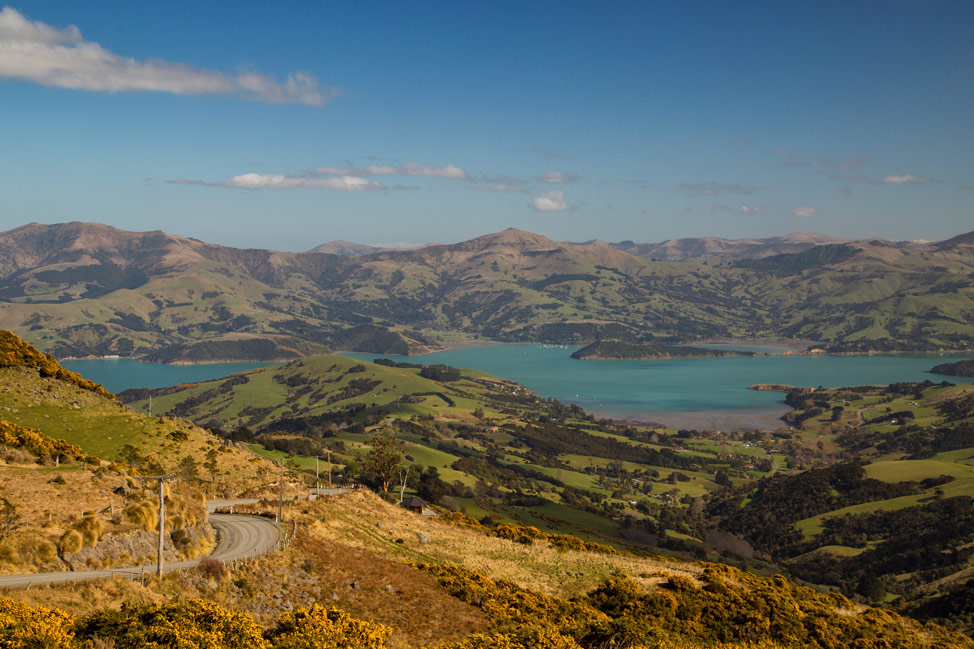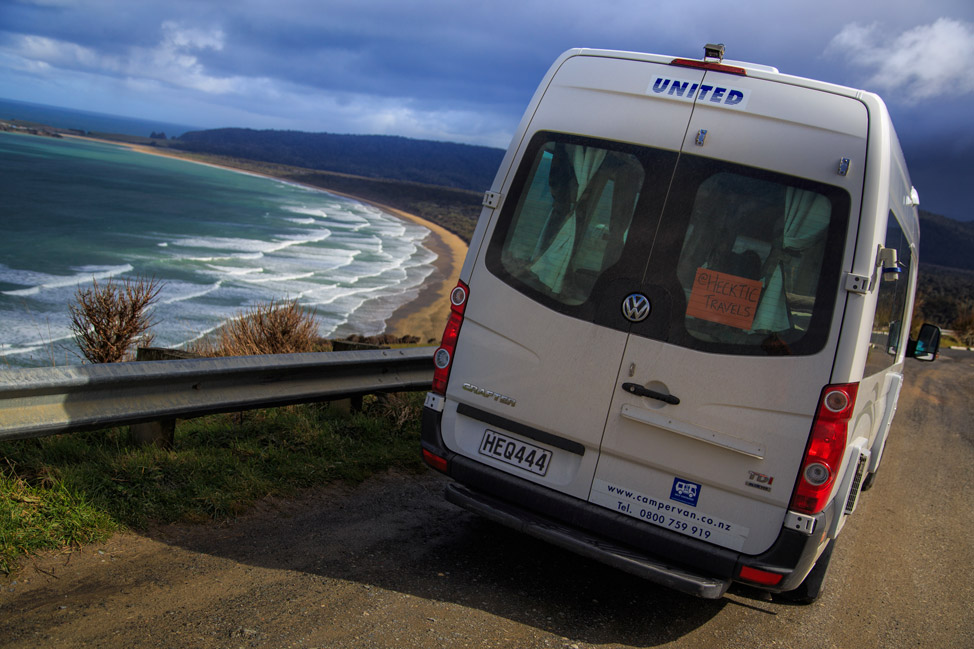 I have always wondered if we are camper-types. It seems that it would be a natural progression, giving us at least a piece of our own space after living out of our bags for over the past six and a half years. Given our addiction to newness, the idea of waking up in a fresh place every day has immense appeal. New Zealand is a pretty perfect spot to test such a concept, as the country crawls with camper vans and is well set-up to handle it.We loved that we could rough-it or luxuriate-in-it as much as we please – which meant going from freedom camping in the wilderness to the well-appointed campsites throughout. We even took a turn glamping at the Carrick Winery – we parked our camper in a strategic space with frosty valley views, sampled their finest wines, and took away a gourmet picnic dinner. Most typically, we chose our stops based on the mood that struck us that day. We also cooked or dined out as we pleased and pulled over to get work done whenever we needed to. And where we parked almost entirely depended on the view that we could enjoy while we sat still. I can't think of one other scenario that would allow us such freedom to choose daily if we would rather be inspired by a mountain or valley view. We were really never left wanting for anything.
On a whim during our longest driving day, as we cruised along the Lewis Pass from Kaikoura to the west coast, we turned off towards Hamner Springs to satisfy a craving – we wanted quesadillas and needed to hit a grocery store. On our way in, we noticed the perfect spot for lunch that we would hit on the way out. While I chopped veggies, Pete fired up the grill and set up our table. Other tourists stopped at the lookout, snapped a few photos, jokingly asked if we had extras to share, and left salivating to find a restaurant.
If we were on a bus tour, we wouldn't have had the option to stop and grill. If traveling by car, we would have been those jealous ones who left with a couple of photos and a rumbling stomach. We realized in that moment, and in many others, that this really is a perfect way to see a country from all angles and without constraint.
Yeah. We could see ourselves choosing this as a lifestyle.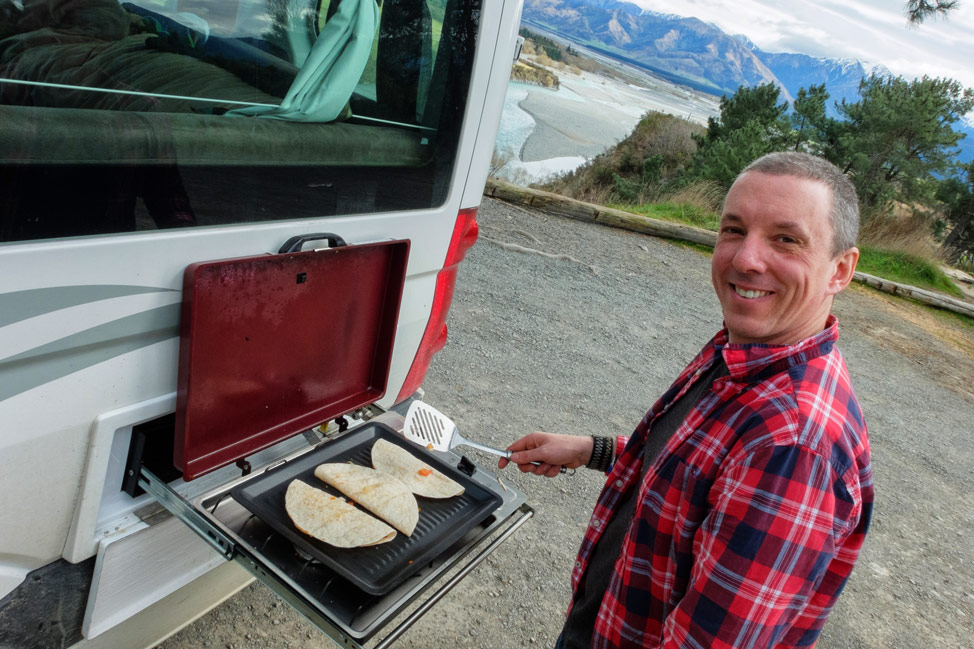 The only downfall, if I can even record it as such, was the minute lack of freedom between us. Not that we ask for much – we are quite used to being together 24/7 and most often want the same things. But if Pete wanted to get up at sunrise (which he did many times, and which I wasn't always thrilled about), I had no choice but to do so as well. How dare he force me up to enjoy the dawn of a new day?
The nerve. It's nothing that couldn't be fixed, however, with a good cup of coffee and a doze in the front seat while he drove us to our next destination.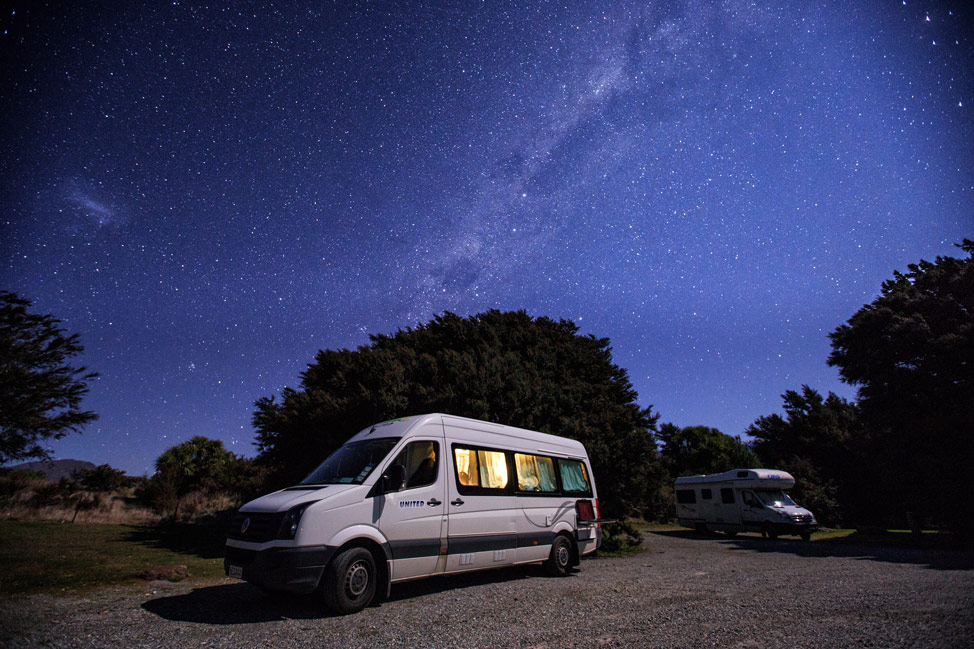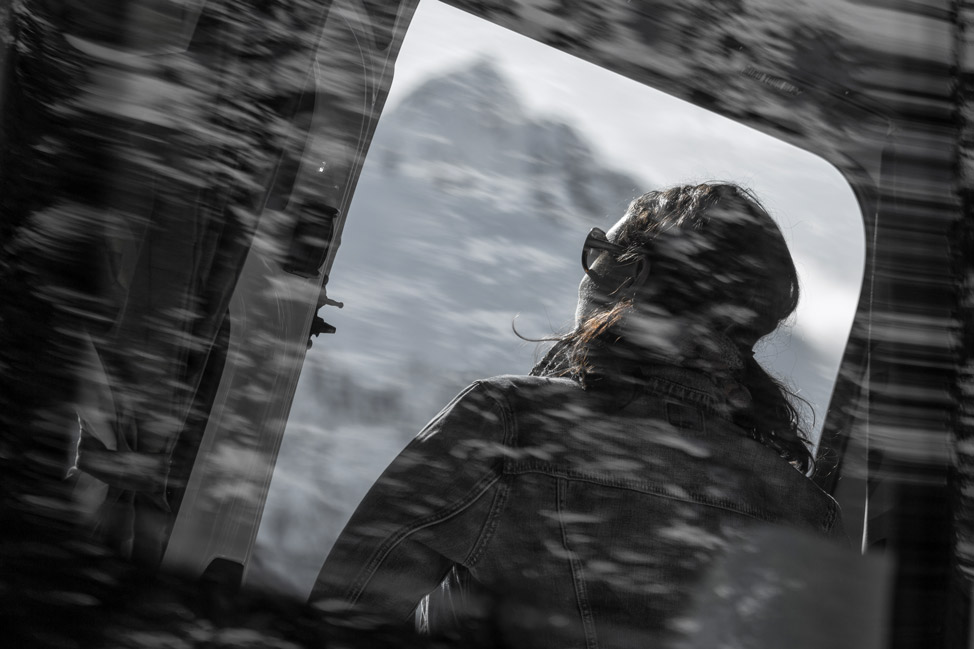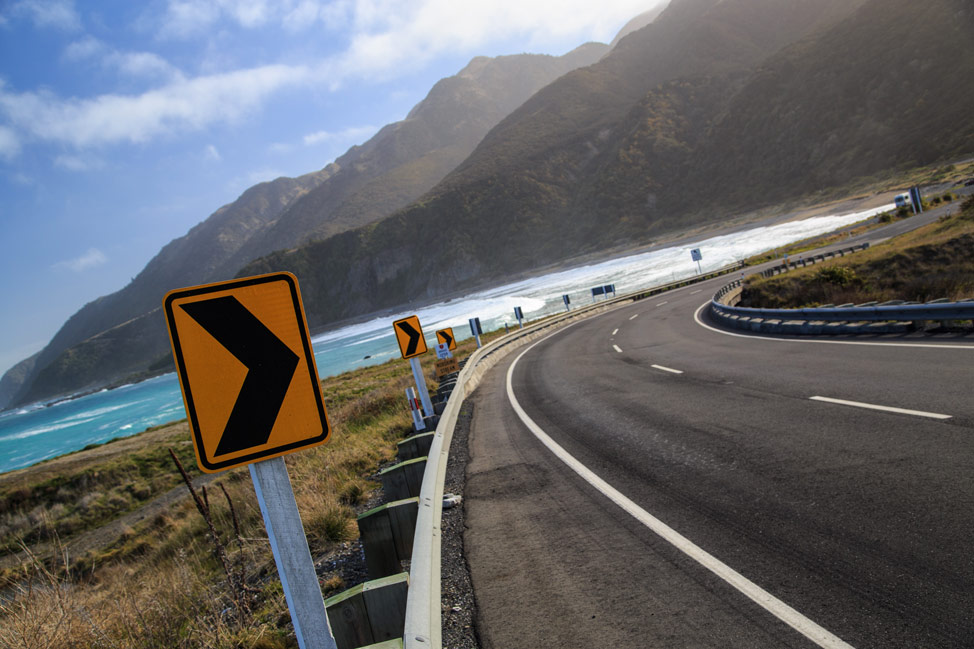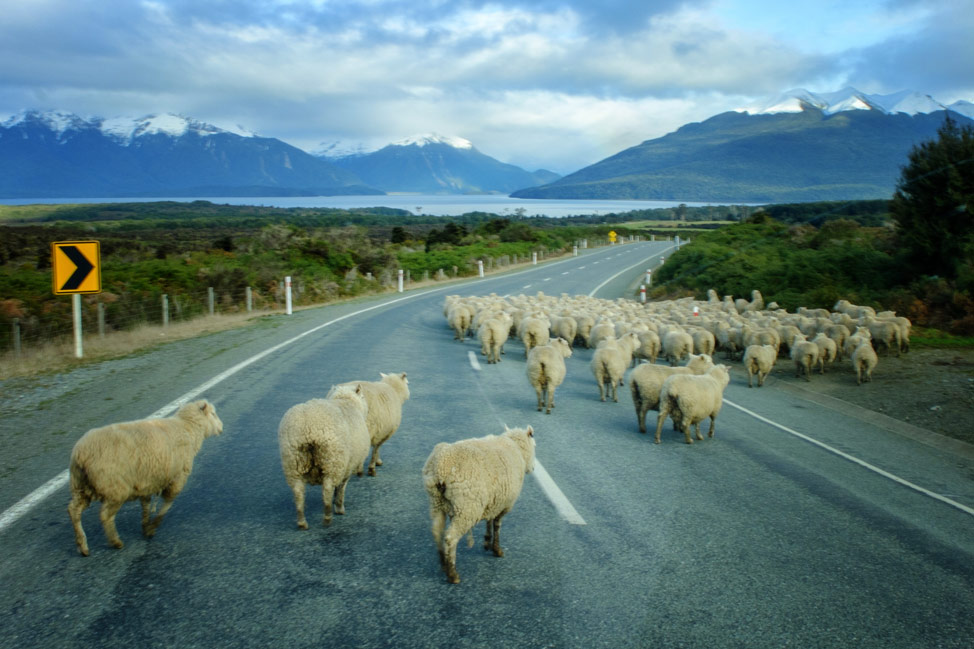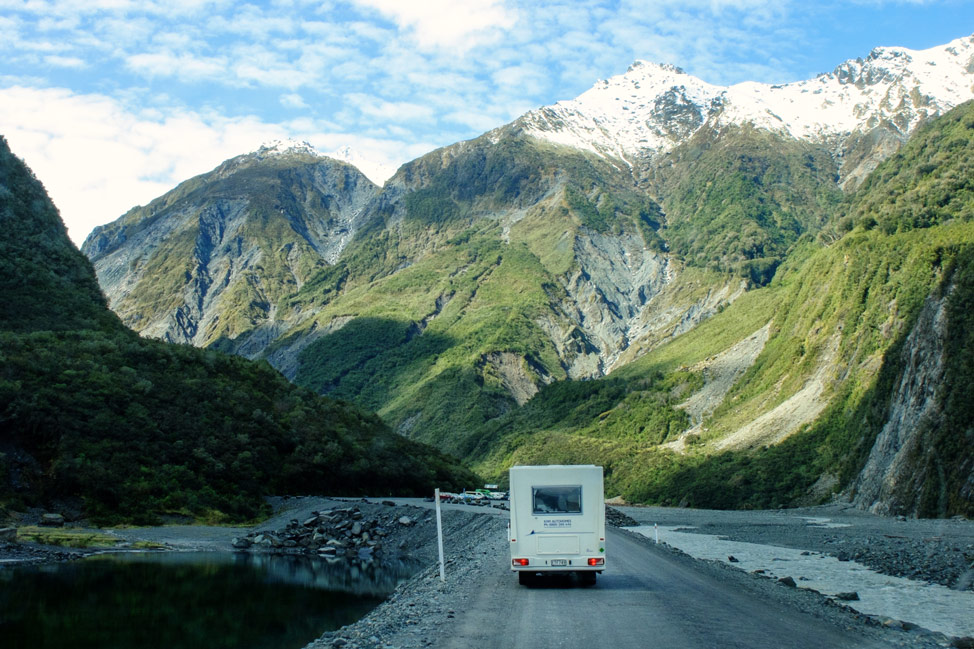 how to do it
New Zealand is a popular place for camper van travel and there are plenty of rental companies to choose from. Maui Motorhomes was recommended to us by a friend and we were so glad we reached out to them.Our camper van was spotless, well-stocked with everything we would need on the road, and easy to operate for these newbies. And it so happened that we had to test their service on our first day when we discovered a slow-leaking tire. We were in a sort of off-beat location but it was still easily handled – their roadside assistance had us in a tire shop and on the road in about 20 minutes, which was far better than we expected. And when we left one of our power cords in the van, a representative tracked us down at the airport to return it. Now THAT is service.
UPDATE: Maui Motorhomes has offered a 5% discount to our readers if you use the code GOBYCAMPER when booking! Follow the link below to get started.
Many thanks to Maui Motorhomes for providing us with the complimentary rental for this journey. All opinions, as always, are our own.