Words by Dalene Heck / Photography by Pete Heck
On our very first visit to the weekly Burhaniye Market, we stumbled through with mouths agape.
Not only at its size in relation to the small town surrounding, but in the quality of the offerings and the tidiness. Mounds of fresh fruit and vegetables were piled in perfect pyramids. We wandered through the many rows trying to find the freshest looking produce but could not really find fault anywhere, it all looked so incredible.
We were armed with a couple of reusable shopping bags, a scant list of what we needed, and a Turkish/English dictionary. Everyone we bought from was courteous and very patient as we thumbed through the pages to find the right words. We came away successfully having knocked off all the items on our list and then some, our bags overflowed and even contained new items we were excited to try.
For our second outing, we were better equipped. Four shopping bags (one for each hand), and a detailed list with the corresponding Turkish words written beside them. We knew how to say all the numbers from one to ten. We had a pocketful of change. And a camera.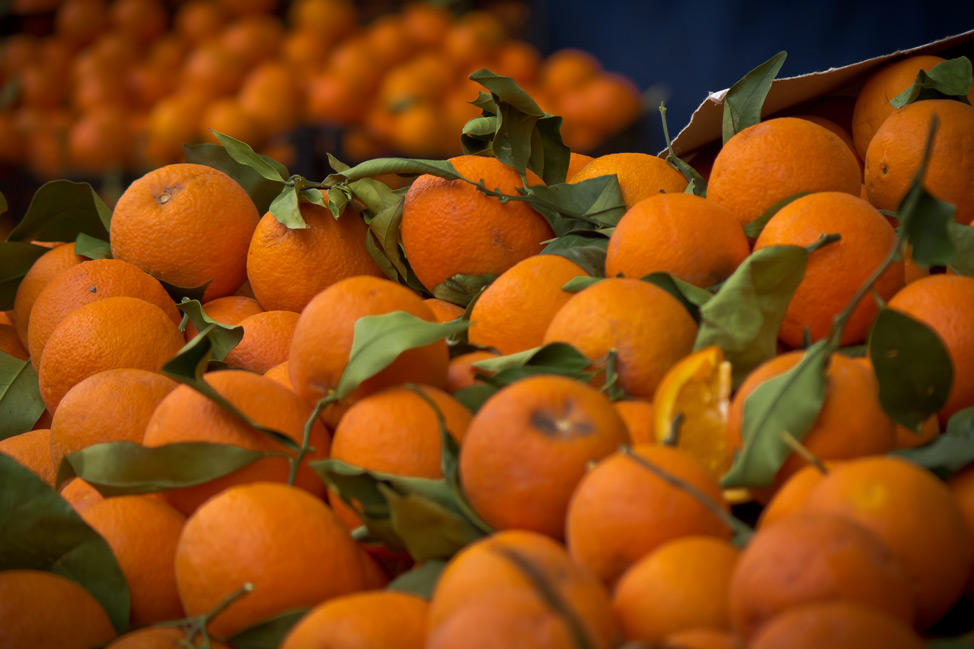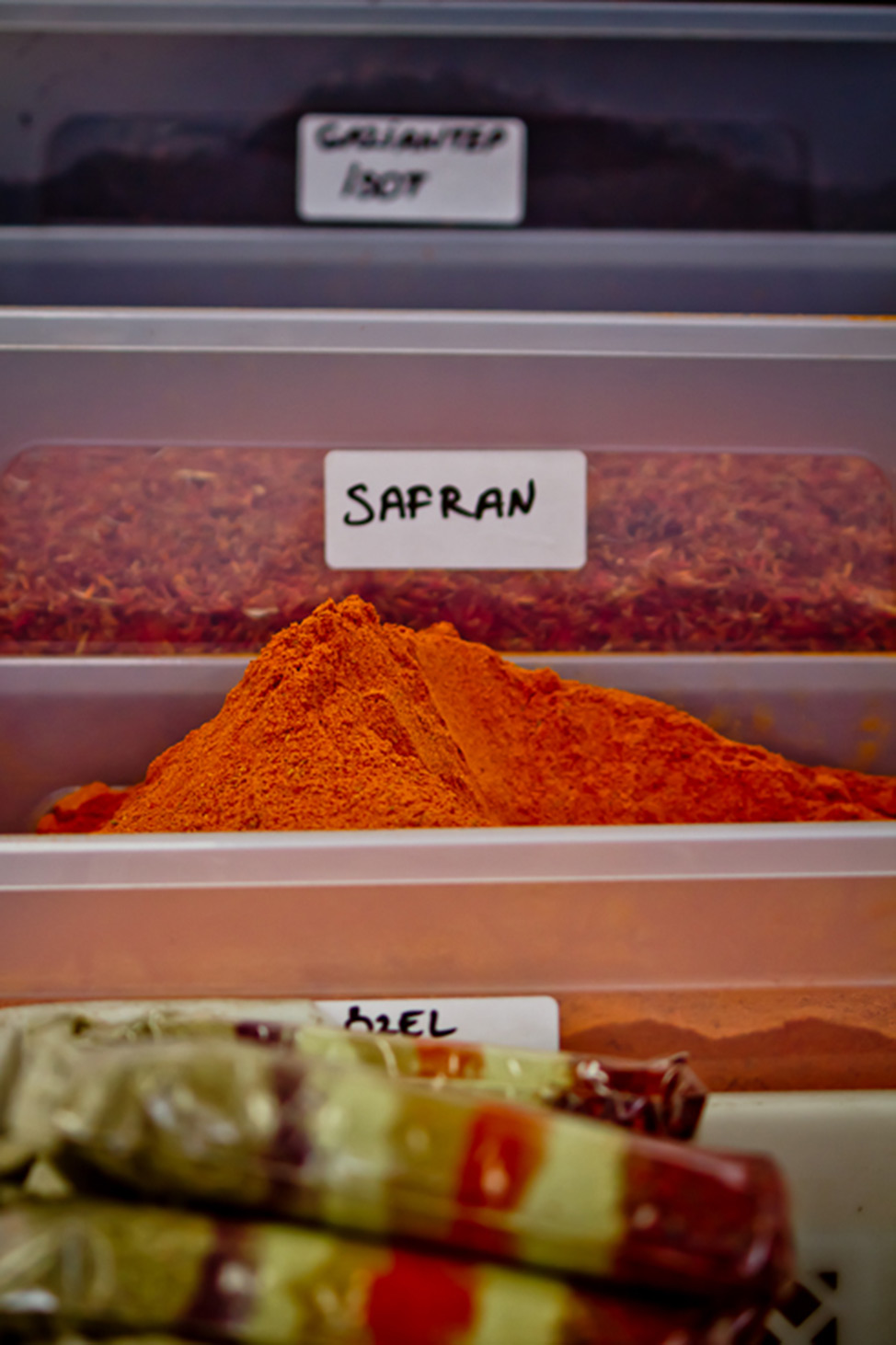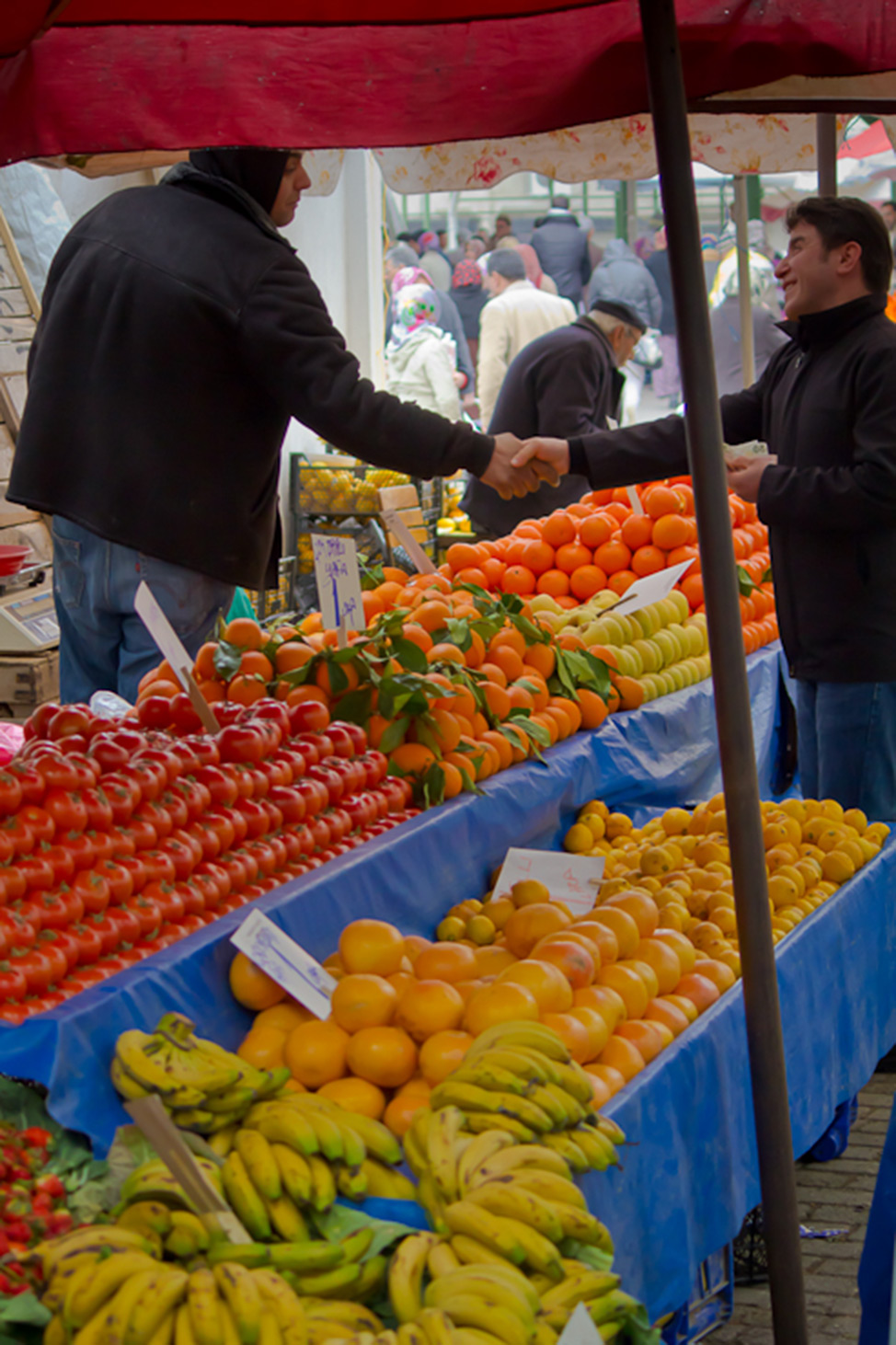 We wandered through the stalls again, mesmerized by the colors of the produce, our stomachs rumbling in agreement. At the end of the first row, we came upon the same vendors we had bought veggies from the previous week.
A flash of recognition came across their faces.
And then, puzzlement.
Being completely off the tourist trail, we were met with some curiosity the first week, but it was surely nothing they hadn't seen before. But the second week? They couldn't understand why we were still around.
"Pansyion? Hotel?" One of the vendors asked, wondering where we were staying. I flipped through the dictionary to find the word for friend, thinking it easier to explain then the concept of housesitting. Next I said the word for three (uç) and looked up the word for months (ay).
Eyebrows were raised and hands were shook – we had impressed them. Suddenly, Pete and I were each handed glasses of tea.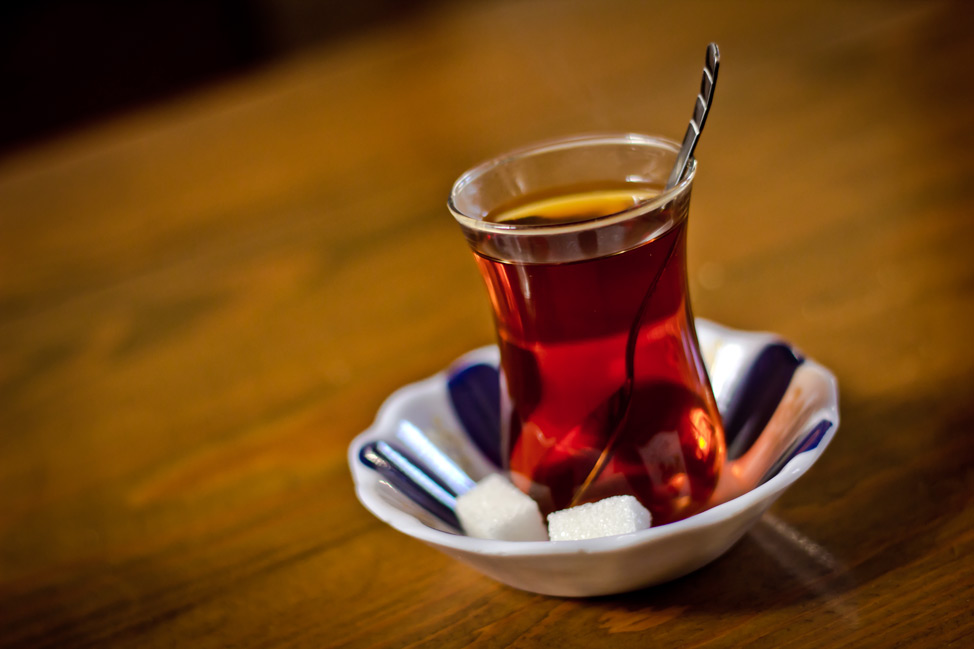 We continued trying to chat, exchanging the few words we knew in each other's language. Extra peppers were charitably added to our already full bags.
That was it. We had new friends, and they'd won our loyalty. We'd be back next week, and we'd head straight to our "Veggie Guys".
Our "Cheese Guys" were equally generous with samples and pleasantries on seeing us again.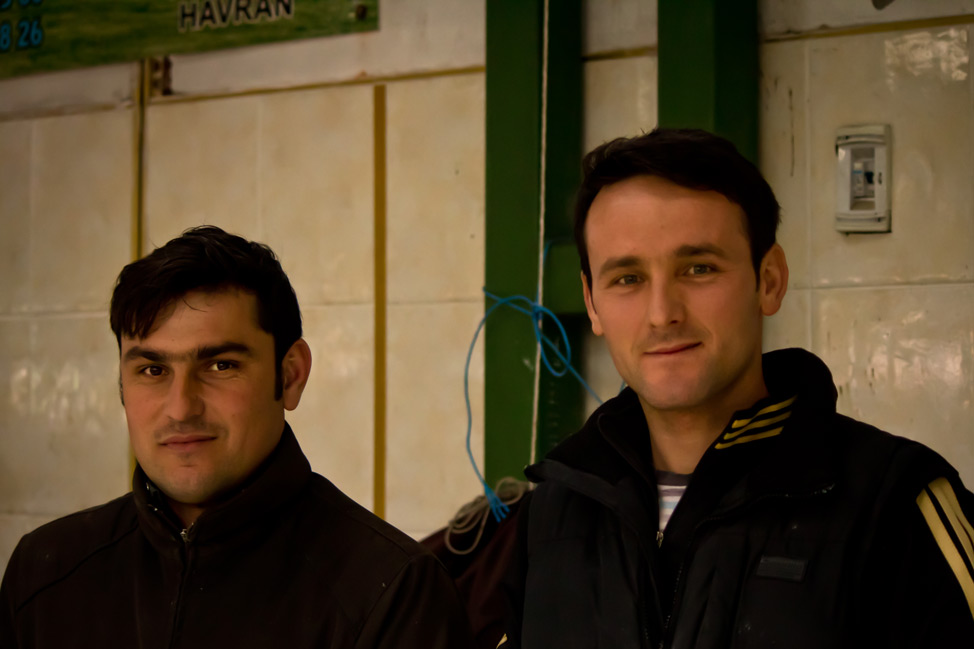 Our "Spice Guy" had an amazing array of samples and patiently answered our questions of them.
(Incidentally, this is NOT our "Cauliflower Guy"…) 🙂