The BEST 10 Things to Do in Modena, Italy (for 2023)
Updated on September 10, 2023
Words by Dalene Heck / Photography by Pete Heck
Modena, nestled in the heart of the Emilia-Romagna region in northern Italy, is a city steeped in history, culture, and culinary excellence.
Its well-preserved medieval and Renaissance architecture, including the Modena Cathedral and the iconic Ghirlandina Tower, is a testament to its rich heritage.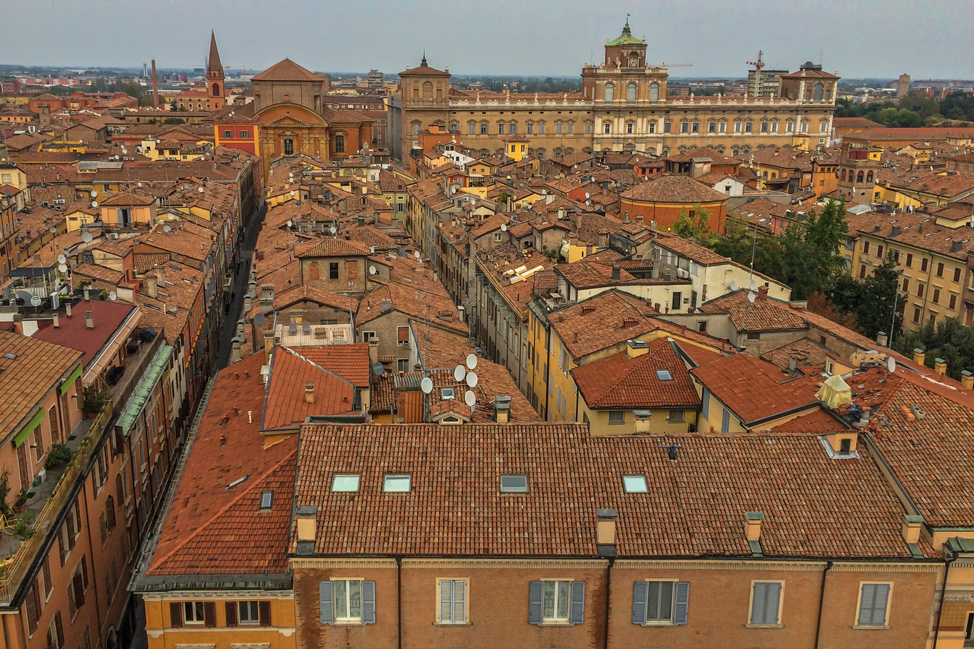 Renowned as the birthplace of balsamic vinegar and home to exquisite traditional Italian cuisine, Modena is a paradise for food enthusiasts.
It boasts a vibrant cultural scene with museums, galleries, and annual festivals celebrating music and local traditions.
The city's ties to the automotive industry, with Ferrari and Maserati headquartered here, add to its allure.
Modena is a thriving and dynamic city that invites visitors to savour its history, culinary delights, and contemporary charm.
Our Experience
Our nephew Avery surprised us in the first few days of our trip when he barely pulled out his camera and said that he really had no desire to. "It's about the experience," was a statement I had not expected to hear.
At 18 years young, and on only his first visit overseas, he declined a quick visit to Pisa to take the legendary selfie, and was less in awe of the big tourist sights than I expected him to be.
And in a last unexpected twist when discussing his favourite parts of the trip, he declared the tiny city of Modena as a very close second to Florence, beating out Venice, Rome, and Cinque Terre
If I could have anticipated his desires more closely, I might have planned the trip a little differently and a little more into the unknown. But our original plan to hit up the Emilia Romagna region was for our own selfish purposes: we wanted to return for the amazing food we had discovered on our last visit, and Pete wanted to get behind the wheel of a Ferrari.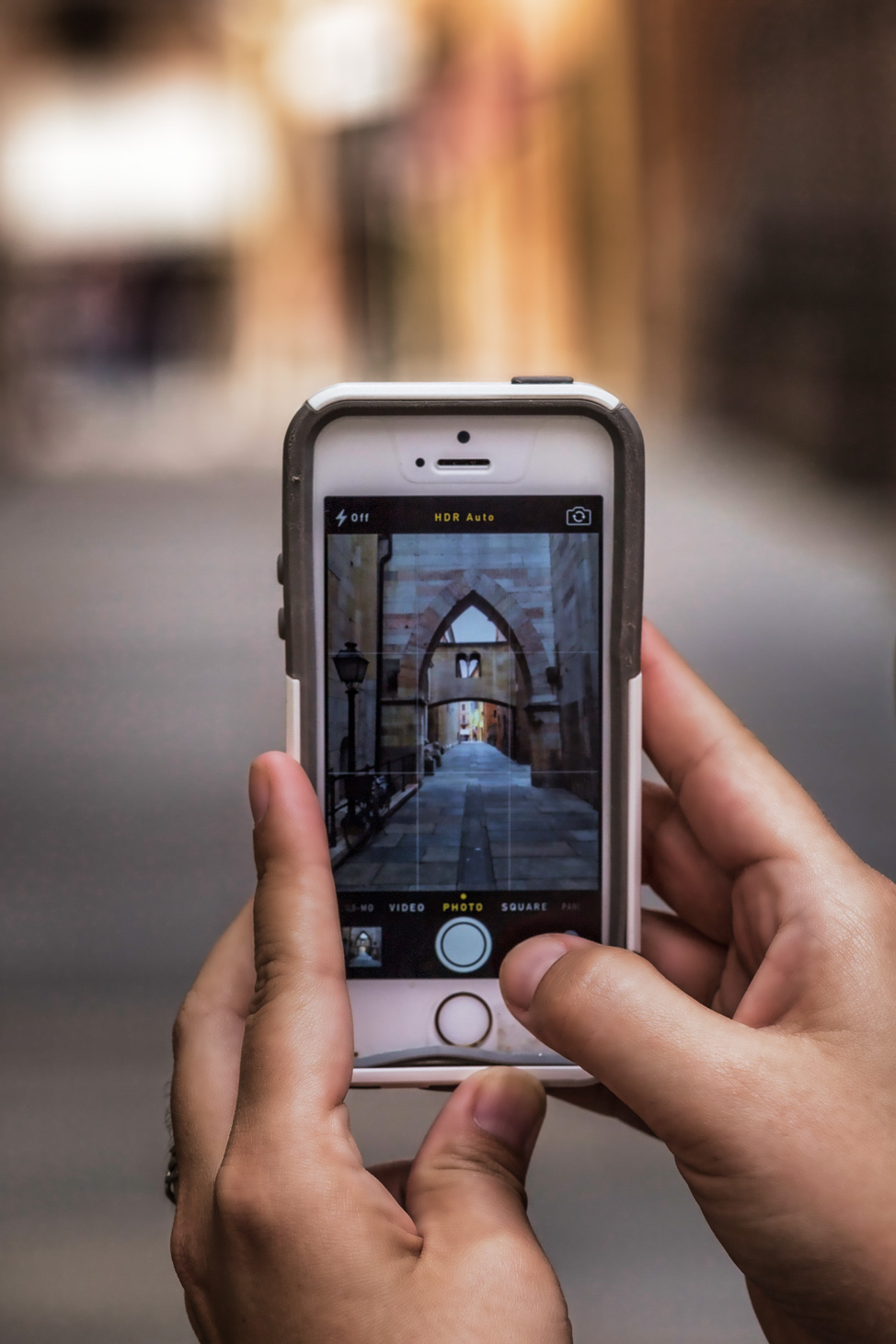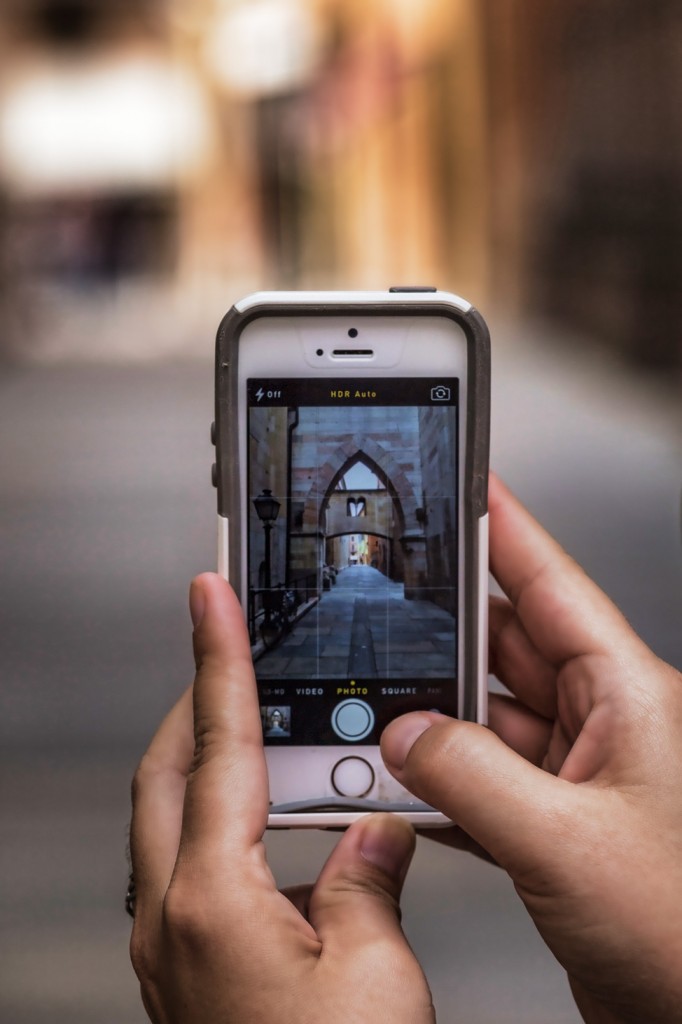 We kinda felt like we were dragging Avery away from the tourist route all first-time travellers should see and just hoped he wouldn't mind.
He didn't, and instead he raved, and not just for the thrill ride in a Ferrari. The exquisite dishes we ate won him over as the best food from Italy we had.
With 25 yo balsamic vinegar drizzled over parmesan, prosciutto that melted in our mouths, and the most luxurious pasta we've ever eaten, Ave actually slowed down his frantic eating pace to savour each bite.
For an 18 yo male with an insatiable appetite, this is the biggest compliment he could give.
Tips for Visiting Modena, Italy
How To Get There
To get to Modena, Italy, you can fly into nearby airports like Bologna Guglielmo Marconi Airport or Milan Malpensa Airport, and then head to the train station.
From Bologna, you can take a short train ride to Modena.
From Milan, you can catch a high-speed train to Modena.
Renting a car is also an option for a road trip, which is certainly the more scenic and slow paced way to do it. Additionally, long-distance buses serve Modena from various Italian cities.
When To Visit
The ideal time to visit Modena, Italy, varies depending on your personal preferences.
Spring, from April to June, presents a delightful option with mild weather, blooming landscapes, and a vibrant atmosphere. A great option for first time travellers.
Summer, from June to August, can be warm but also over-crowded with tourists and events.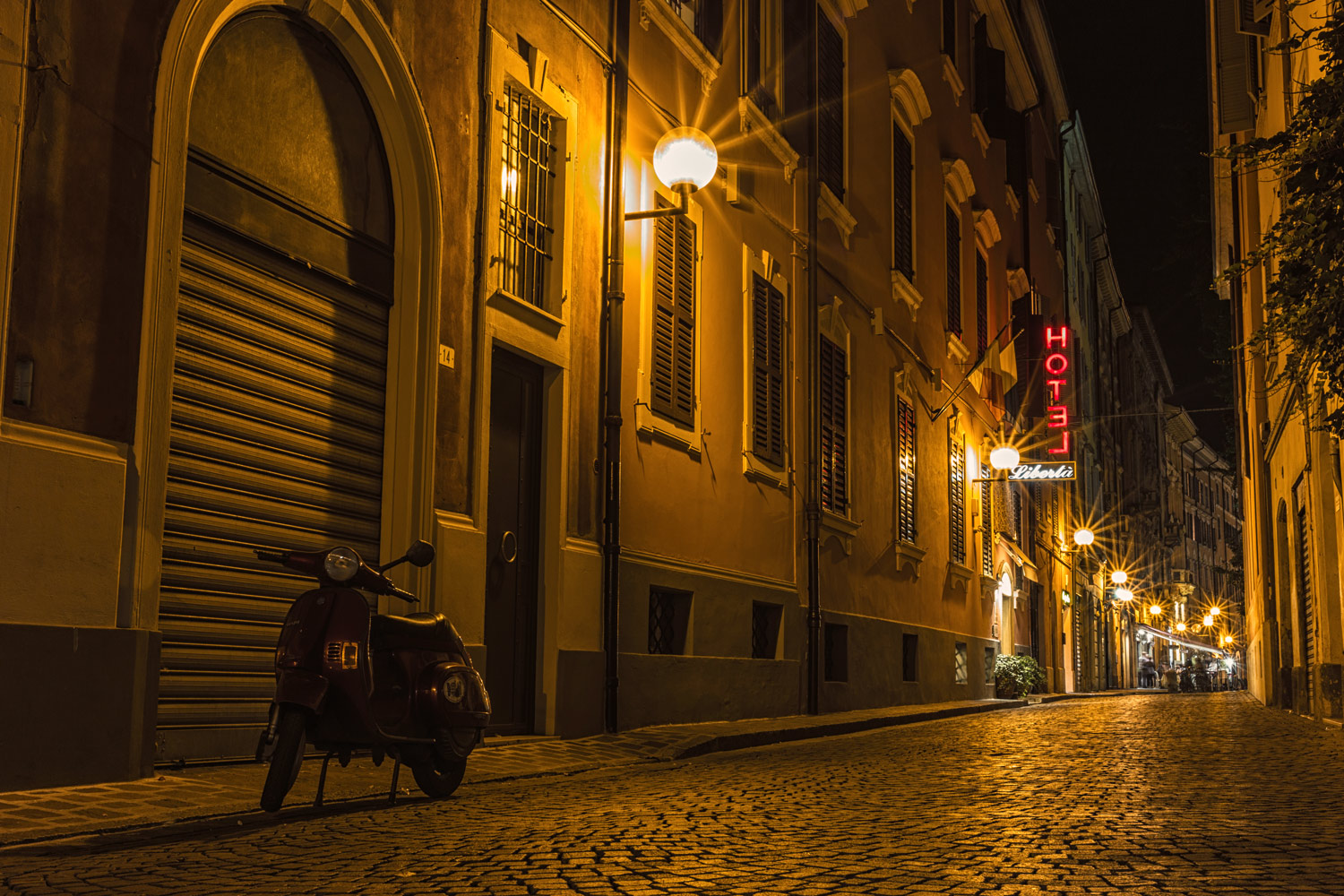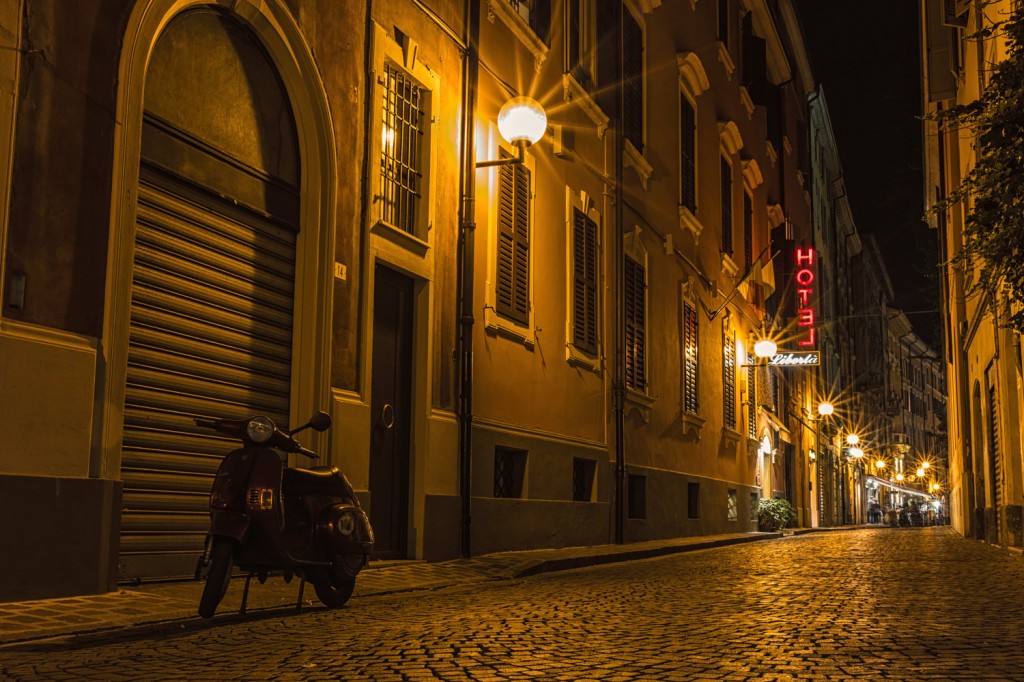 Early autumn, spanning September to November, offers pleasant weather and a more peaceful experience with harvest festivals and cultural events. This is usually the best option.
Winter, from December to February, is the low tourist season, making it perfect for those seeking a quieter visit and lower prices, although it can be chillier.
Things To Do in Modena, Italy
Indulge in Gelato
Satisfy your sweet tooth with authentic Italian gelato from one of the city's Gelaterias.
Emilia Cremeria gelato shop was a place that we frequented twice daily (it was seriously the best we had in all of Italy–and we tested a LOT)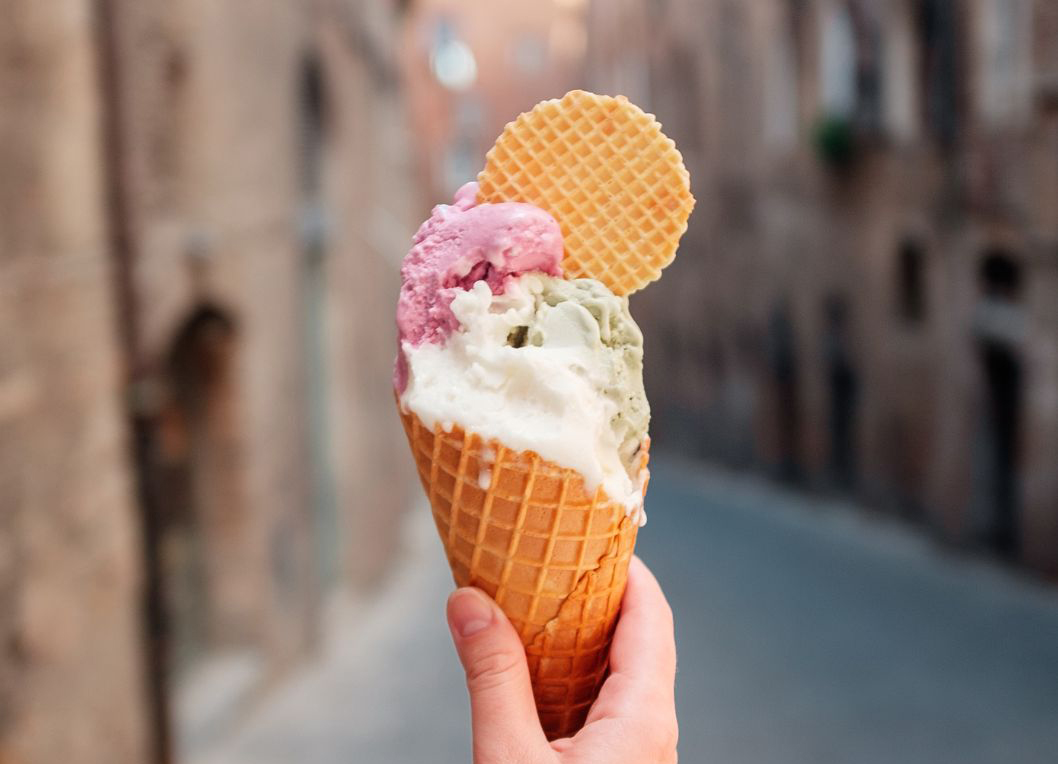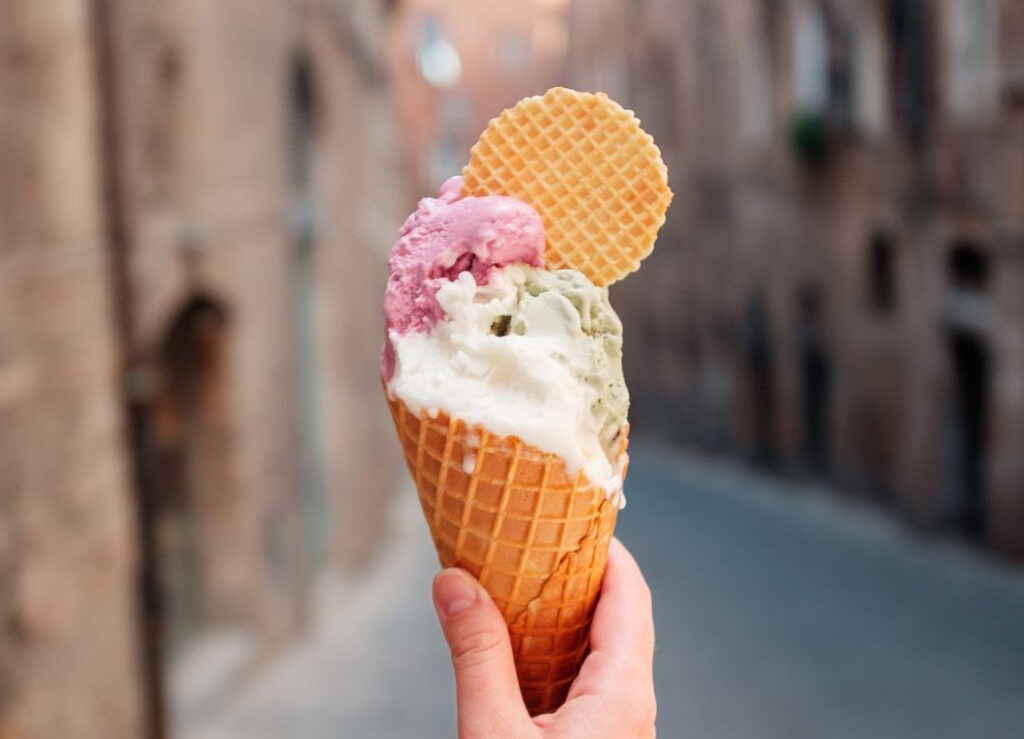 Overall though, we revered the calm. We did not miss shuffling among hundreds and hearing English more often than not. Here, we felt like we were cherishing a real slice of Italy.
Easily one of the best things to do in Modena.
Explore Piazza Grande
Modena's Piazza Grande, also known as Piazza Roma, is the city's central square, steeped in history and surrounded by stunning architecture.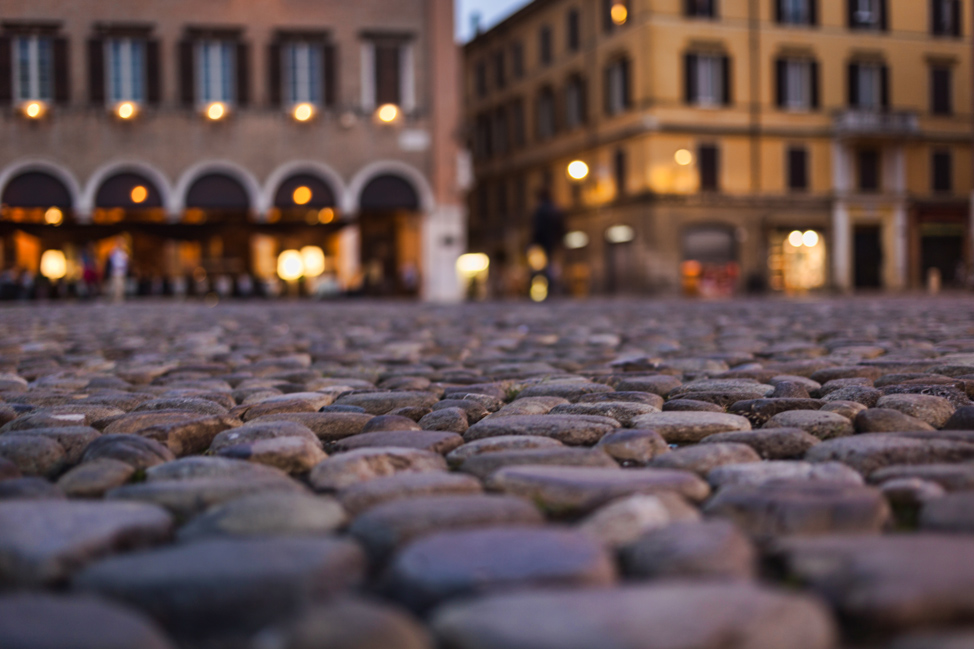 Dominated by the Modena Cathedral and the iconic Ghirlandina Tower, both UNESCO World Heritage Sites, it's a hub for cultural events and dining.
This lively square offers a glimpse into Modena's rich heritage and is one of the main things to do in Modena while exploring the city's historic center.
Ghirlandina Tower
Located in Piazza Grande, the Ghirlandina Tower (Duomo di Modena) is a UNESCO World Heritage site, and pretty hard to miss, as it sits above everything else in the city center.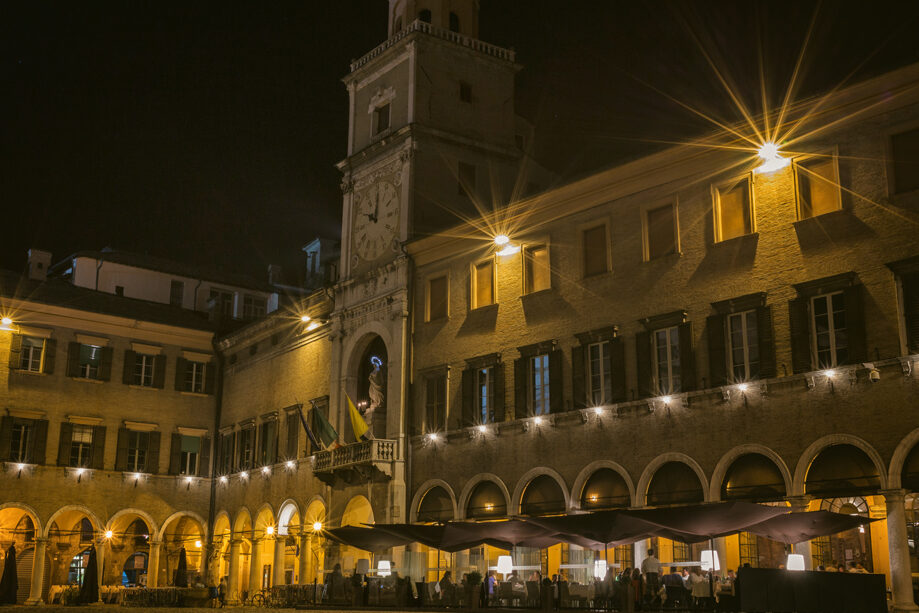 Visitors have the opportunity to climb the bell tower to reach the top, where they are rewarded with panoramic views of Modena and the surrounding countryside. The ascent consists of a series of narrow staircases and offers a unique perspective on the city.
It's one of the top things to do in Modena. Literally. See what we did there?
Visit Modena Cathedral
The stunning Modena Cathedral (Duomo di Modena) is a UNESCO World Heritage site known for its Romanesque architecture and intricate carvings. It is also located in Piazza Grande in the city center..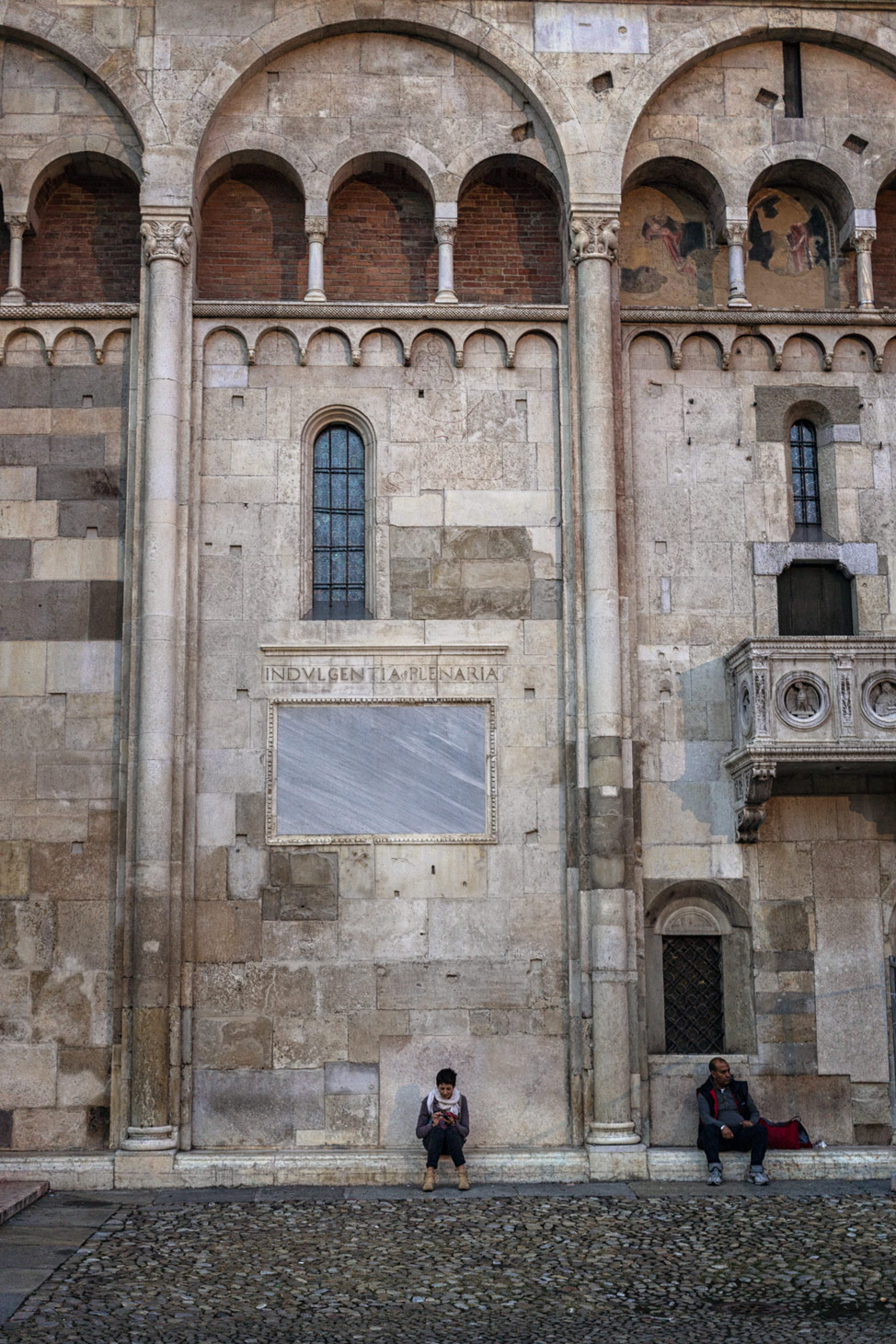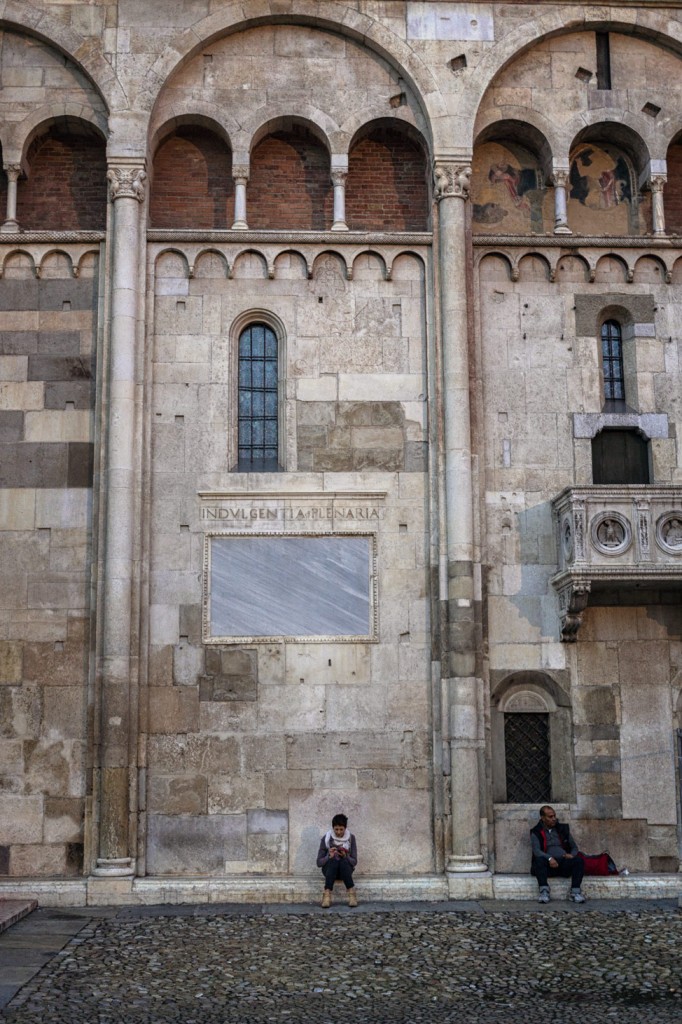 Inside the cathedral, you'll find a treasure trove of artistic and historical riches. Notable highlights include beautiful frescoes, a stunning mosaic in the apse, and an intricately carved pulpit.
Modena Cathedral is not only a testament to the artistic achievements of its time but also a living symbol of Modena's historical and cultural heritage.
Savour Balsamic Vinegar
Modena is renowned as the "birthplace of traditional balsamic vinegar", known as "Aceto Balsamico Tradizionale di Modena."
Tasting it in its place of origin ensures an authentic and unparalleled experience.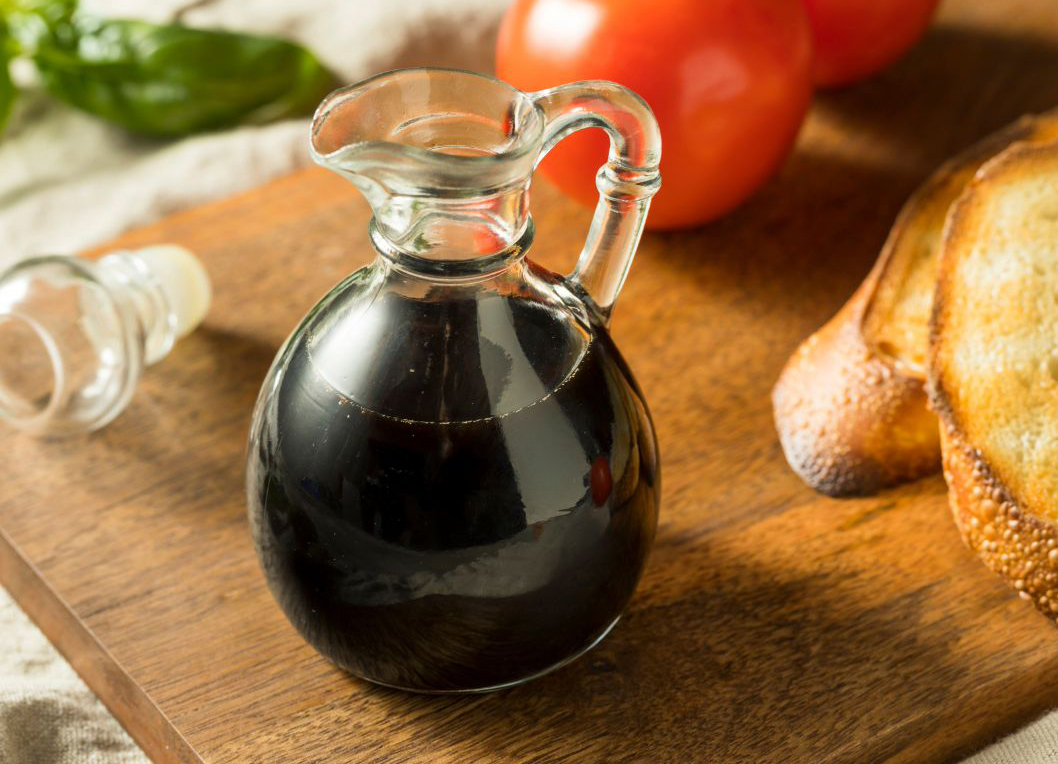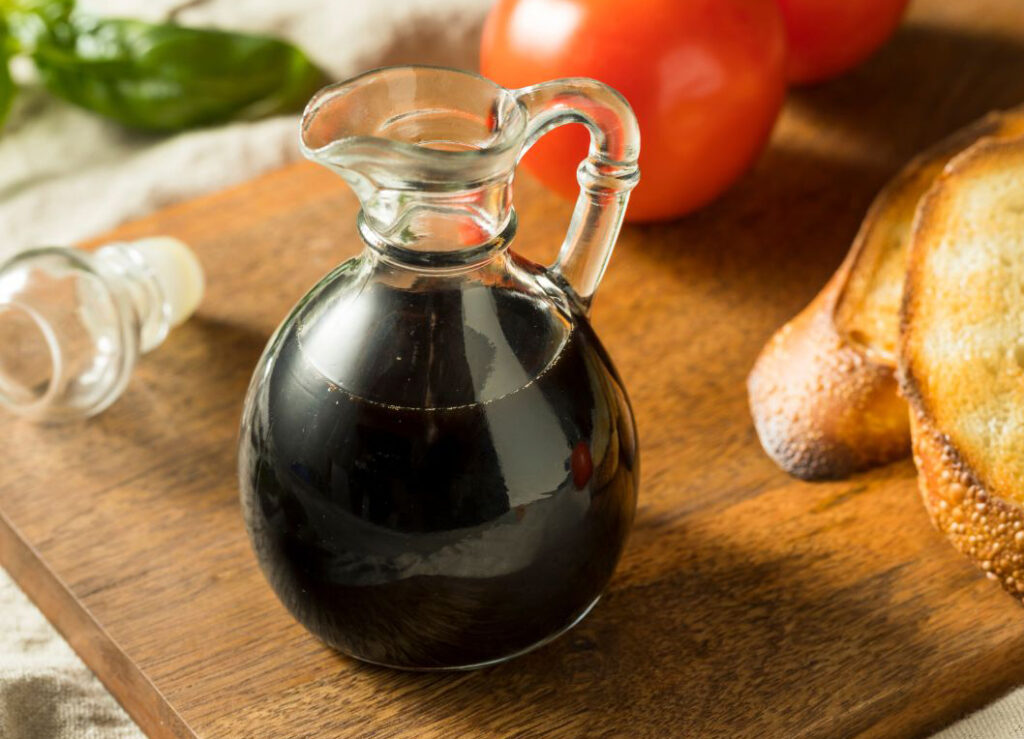 Modena's balsamic vinegar is deeply ingrained in the local culinary culture.
By participating in a balsamic vinegar tasting tour, you gain insight into this rich heritage and its significance in Italian cuisine.
The Enzo Ferrari Museum
Explore the cutting-edge architecture while uncovering the rich history of one of the globe's most esteemed brands.
You'll be instantly captivated by the futuristic facade of the building, resembling an oversized yellow hood.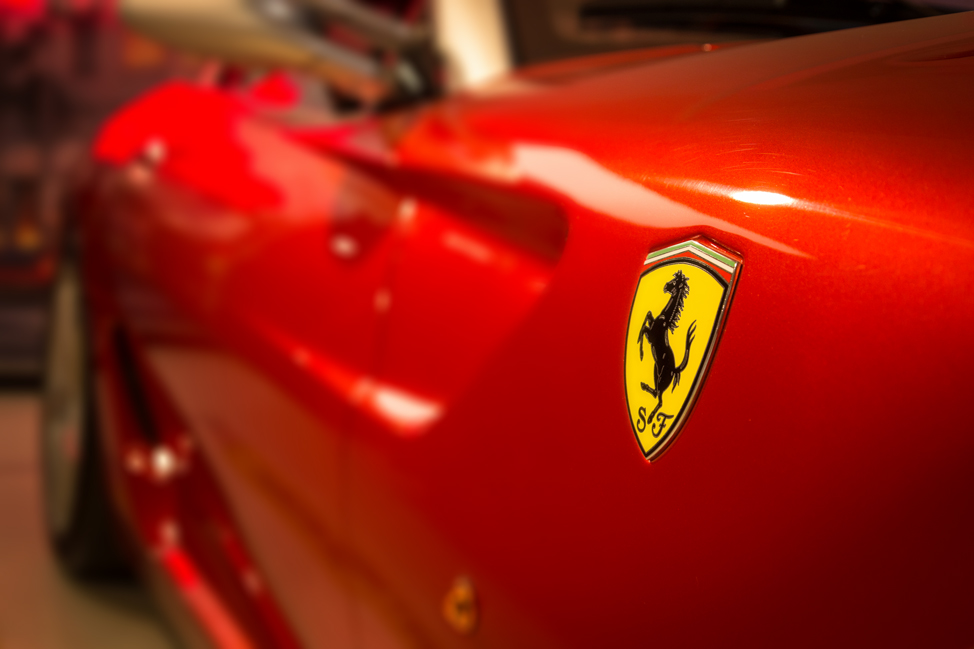 Upon entering, step into the expansive hall, which hosts a diverse array of exhibitions, offering you the chance to delve into the fascinating history of Ferrari and its visionary founder, Enzo.
Visiting the Enzo Ferrari Museum is one of the most popular things to do in Modena, and definitely worth visiting for those interested in a stunning collection of historic vehicles.
Test Drive a Ferrari
While the Enzo Ferrari Museum may be one of the more typical things to do in Modena, why not step it up a notch? You can test drive a Ferrari in Modena.
Ferrari is actually what predominantly drew us there in the first place, and the experience needs to be shared:
This is the perfect activity for sports car fans and regular day-trippers alike.
Stroll through Parco Novi Sad
Situated in the city center, this charming urban park known for its tranquil ambiance, lush greenery, and family-friendly amenities, including a playground.
This well-maintained oasis provides a serene escape from the city's hustle and bustle, offering opportunities for leisurely strolls, picnics, and cultural events.
Visitors can also enjoy panoramic views of Modena's skyline and easy access to nearby historical attractions, making it a beloved spot for relaxation and exploration.
Visit Modena's Markets
Modena's markets are a bustling and vibrant part of the city's cultural and culinary scene, with many located around or nearby Piazza Grande.
From the Mercato Albinelli, a historic covered market where you can find an abundance of fresh produce, meats, parmesan cheese, and local delicacies, to the Mercato Storico, known for its array of artisanal products and gourmet treats, these markets provide a sensory journey through the flavors and traditions of the Emilia-Romagna region.
Exploring Modena's markets is not just a shopping experience; it's an opportunity to immerse yourself in the daily life and gastronomic richness of this charming Italian city.
Take a Food Tour
You can't visit Modena and not take a food tour while you're there.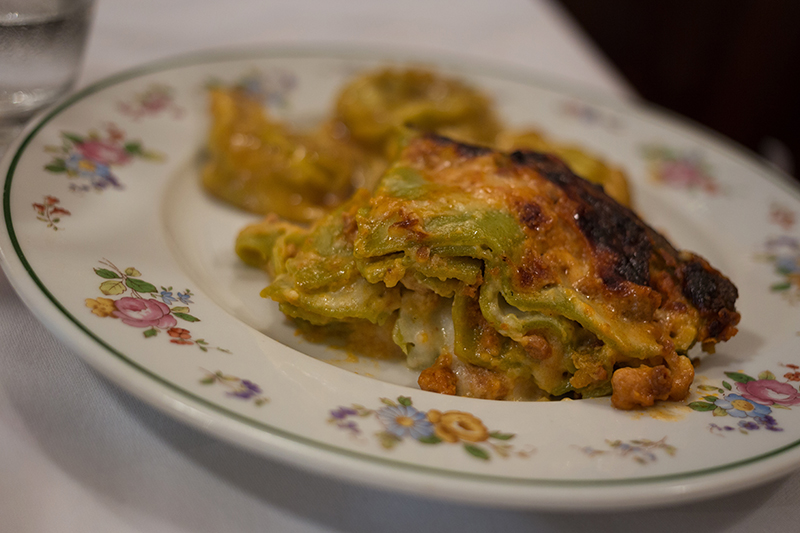 Nestled in the center of Emilia Romagna's 'Food Valley,' Modena serves as the epicenter for the creation of some of Italy's most renowned gourmet delicacies.
Experience a taste of the region's culinary highlights on an exclusive food tour, allowing you to savour its most iconic offerings all within just a few hours.
The Kindness of The Modenese People
There are plenty of things to do in Modena that make it a wonderful place to visit, but it's truly the people that make it so special.
The final event that exalted Modena occurred after our trip up the Ghirlandina tower. Or should I say, after that trip in which I somehow dropped my wallet without noticing, when a harmonious string of events saw the police track me down at our hotel and drop if off before we left the next morning.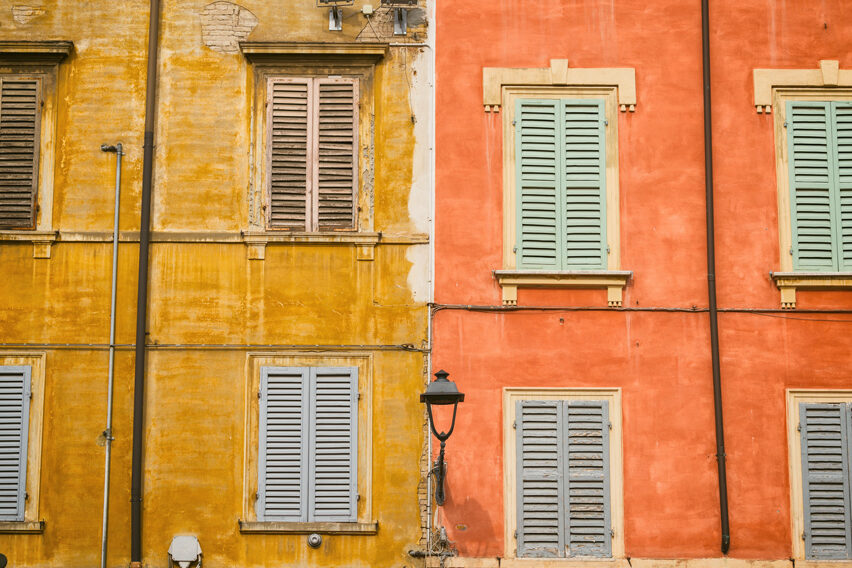 Would that have happened in Rome? Or Florence? Probably not, and convinces me yet again that it is the off-beat tourist destinations that provide the most endearing experiences. And I'm glad that Ave didn't have to just tolerate this side-trip, but instead enjoyed it as much as we did.
Where We Stayed
The lovely Hotel Libertà was right in the center of the action and very comfortable for our two day stay.
The nearby town of Maranello is home to Ferrari, an incredible interactive museum, and the ability to test drive various Ferraris (Pete and Ave enjoyed the California) via the local company Push Start.
Final Thoughts
We don't often get to play tour guide to family and friends, but when we do, I have been pleasantly surprised to find their experiences most enriched by those that I cherish as well.
Like my Mom choosing Burhaniye over Istanbul, and now Avery lauding Modena over most of Italy. Their reactions have mirrored mine, and I don't know if it is a familial traveller gene within, or if this is indicative of humankind as a whole.
I don't want to start the beaten debate of traveler-versus-tourist, but I think that deep down everyone would enjoy a trip off the well-treaded path, they just need to give themselves the chance to do so.
And with Italy being one of the most frequented countries in the world – Modena is the perfect place to start.
Many thanks to the Emilia Romagna Tourism Board for hosting us during our stay. As always, all opinions are our own.
Heading to Emilia Romagna? Then be sure to check out this helpful Modena travel guide.