Words by Dalene Heck / Photography by Pete Heck
We are caught in the middle.
On one side, the remaining vestiges of fall – crunchy brown leaves still visible on the ground, a warm autumn sun that survives to regularly bring temperatures above freezing.
On the other, winter teases us. The closest lake is solid ice, but not quite thick enough to walk on. We get excited by piles of snow that begin to accrue, only to have them disappear days later.
We are in-between seasons, and it is curbing our options for activities. We can't kayak, but we also can't snowshoe.
We waited to take a road trip to nearby Bayfield – friends suggested that it would be best seen under a fresh cover of white. Anxious for a change of scenery, we went anyways.
A launching point for the Apostle Islands on Lake Superior, these sorts of seasonal pictures have been teasing us: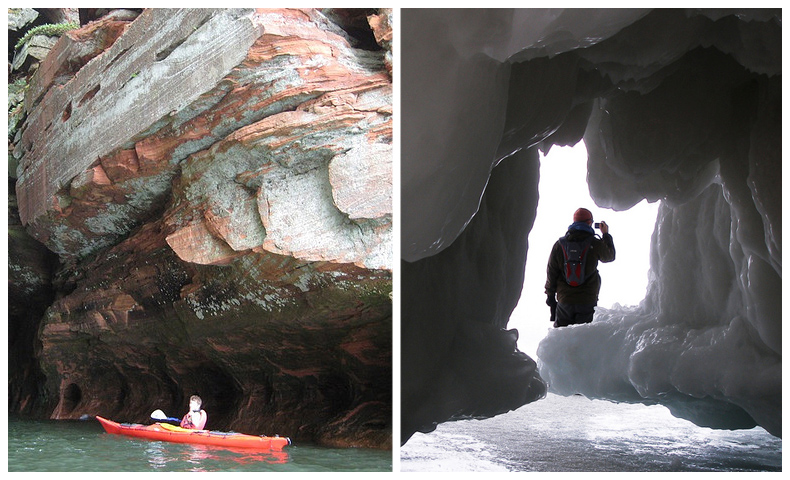 Looks amazing, right? Too bad we couldn't do either.
Kayaks are no longer available, and the ice caves won't be accessible until well after we are gone in January. And while the tiny town itself still has some services open, these sorts of signs also greeted us during our quick exploration: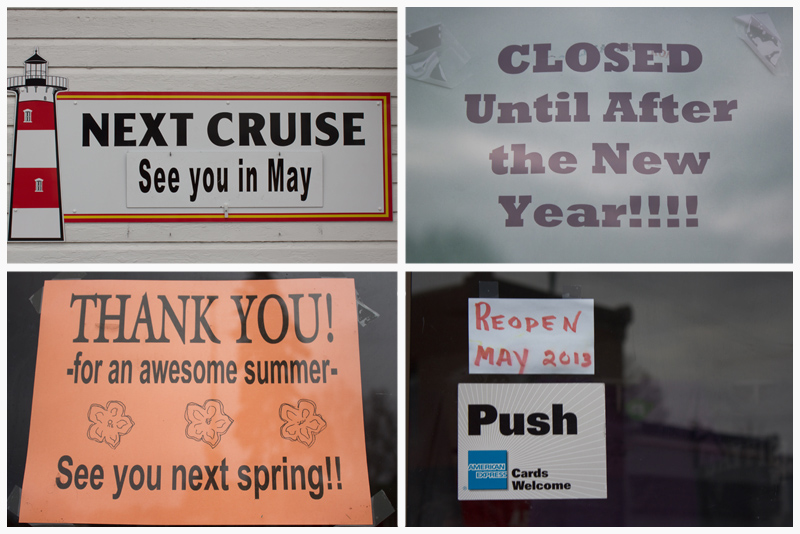 Normally, we would be thrilled at the sight of empty beaches and revel in being left alone for silent relaxation. But instead, we were just filled with longing for what we were missing out on.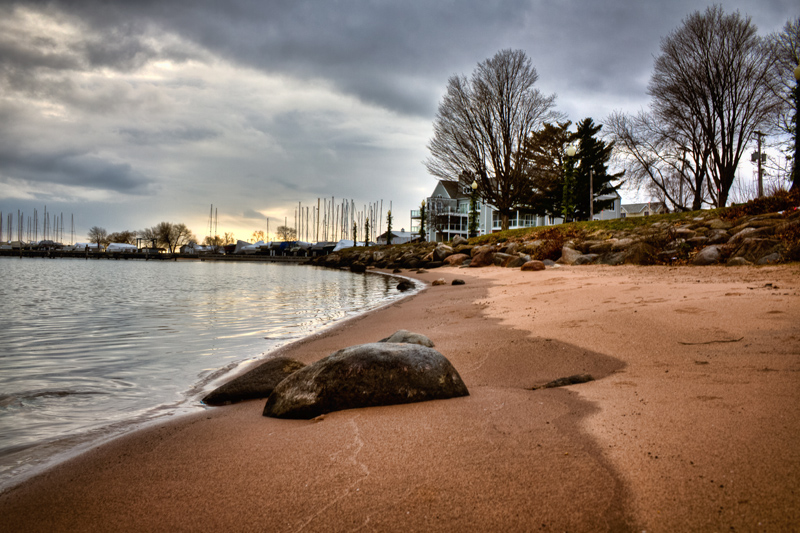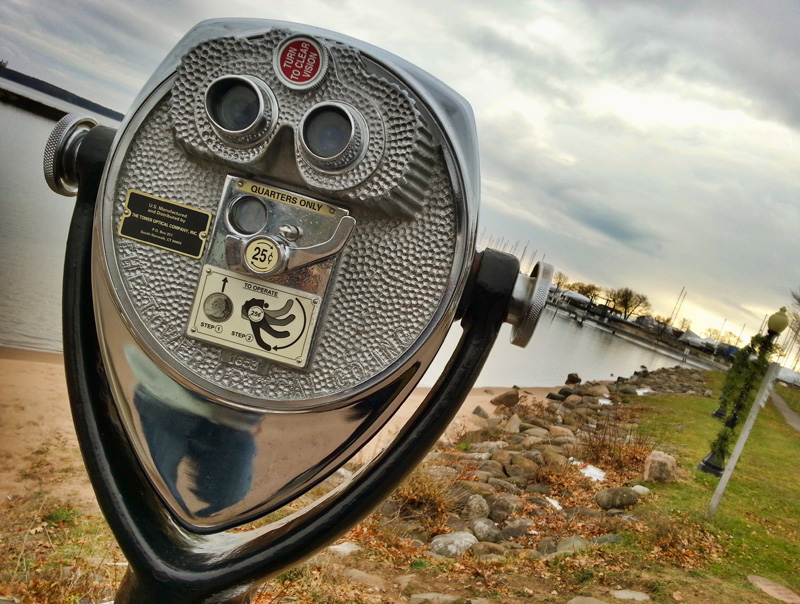 We've been known to give second chances every so often. Bayfield will have to be one of them.