And So We Traveled, Part Two
Words by Dalene Heck
(If you haven't read part one, please do so before reading on…)
"I don't understand why you and Pete just don't go travel for awhile," Nicole said with increasing frequency, as I began my usual diatribe of complaints about work and life.
"It would be hard to give up our jobs and this money," was my automated response. Pete and I were both earning great salaries and making encouraging steps upwards. We had just financed our space in the suburbs and were awaiting the next step – parenthood.
But everyday I stared with longing at the pictures decorating my grey cubicle walls. Zip-lining and jungle hikes in Costa Rica. Pete and I gazing up at the leaning tower of Pisa. The white, white sands of Cuba. Such things were accessible for only a few weeks each year. That was how it had to be, right?
Right?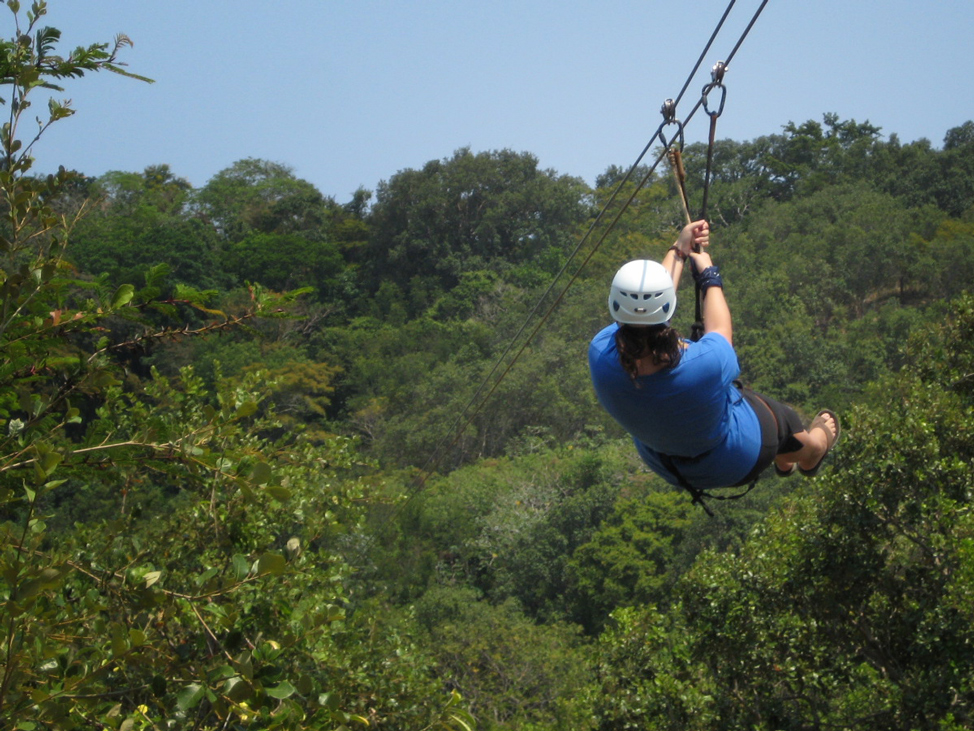 And then came the specific moment when that logic was decisively challenged – when the culmination of soul-shattering events finally forced us to change our point of view. We had spent several months staggering and hunting for missing pieces of ourselves, pieces that had been ripped out, torn up, and left to float on the wind.
Some of those pieces drifted beyond our grasp. We stumbled to find our footing, to return to the life we knew. All we found was emptiness and the absence of purpose.
And then, it was realized. That tiny light. Instead of it helping us find what was, it's beam showed us what could be. We found new perspective. New possibility.
*****
Pete and I were making the two hour drive from my parents house where we had just spent Christmas holidays. They were in another "on again" phase of the rotation and we had all come together for the first Christmas since losing Pete's Mom and Nicole. We sought comfort in festive food, games, and each other.
It was awful. We had pinned our hopes on Christmas-cheer-healing-all, but it instead exposed the depressing reality: our families had been torn apart and would never again be the same.
We spent much of our drive home in contemplative silence. Pete cursed as he navigated the snow-laden roads, we both shuddered at the thought of returning to work in the morning. I jokingly offered the suggestion of selling-it-all-to-travel, a recommendation continuously repeated by my sweet departed sister, and forever in the back of our minds. It was usually stifled with a bottle of red, a good night's sleep, and the perception of common sense.
But during that particular drive, the conversation went a little differently, as those things which derailed our discussions in the past suddenly seemed so irrelevant. In the space of a few kilometers on the highway, all sorts of questions were considered and mostly answered: What about money? Are we giving up on having kids? What do we do with our house? What if…? What about…?
We made decisions.
Real decisions that we stuck to and that immediately infused us with new energy.
We would divest of our burdens: the house and most of what it contained.
Kids would have to wait, or, not happen at all. And that would be okay, too.
We would start in South America.
The black hole began to fade and the light shone brighter as we ran towards it. We told our friends, our family. We quit our jobs, we sold our house. We entrusted our loving pets to good friends. We pared down our belongings and stuffed our lives into 130 litres of space. We said many, many, teary goodbyes, but never once wavered in our chosen path.
*****
We have been asked several times, by the few people who did know our whole story in its entirety, if we would have ultimately still traveled had we never gone through such trauma.
I wish I could say yes, but the answer is probably no. And that just makes me awfully sad.
But as many can attest to, those at home and those on the road, the societal pull is strong. There is overwhelming pressure to follow the normal path, beaten into us with repeated proclamation that the unknown is something to be feared. We subscribed to that theory, we did all the 'right things' for many years. And I can truthfully say that we weren't entirely dissatisfied with our lives, but there were definitely large crevasses that stood between ourselves and real happiness.
We had to be brought to ruins to realize that life doesn't have to be that way. We didn't have to submit to the norm and be subdued in the suburbs, driving a suburban. Our drastic life lesson, finally absorbed through tremendous pain, was too severe to be ignored – life can be abruptly short and cruel. We couldn't waste another moment. Returning to our former reality was no longer an option, settling for anything less than pursuing our wildest dreams was unacceptable.
And now we know that the gutted state of existence we endured throughout 2007 was actually a gift. It was the gift of change, the ability to transform, to start anew. To design our short lives exactly as we saw fit, to discover what it would take to make our souls sing. To never compromise, to enrich, and to find our own purpose, instead of just waiting to take the prescribed next step. Once we realized we could be our own architects, it no longer became a choice.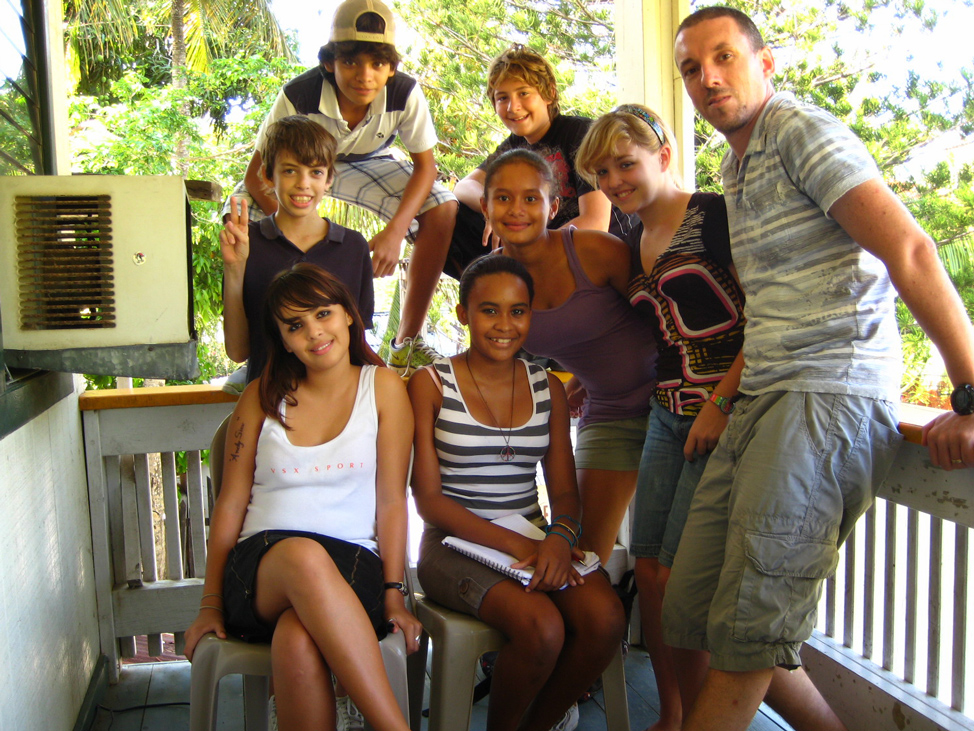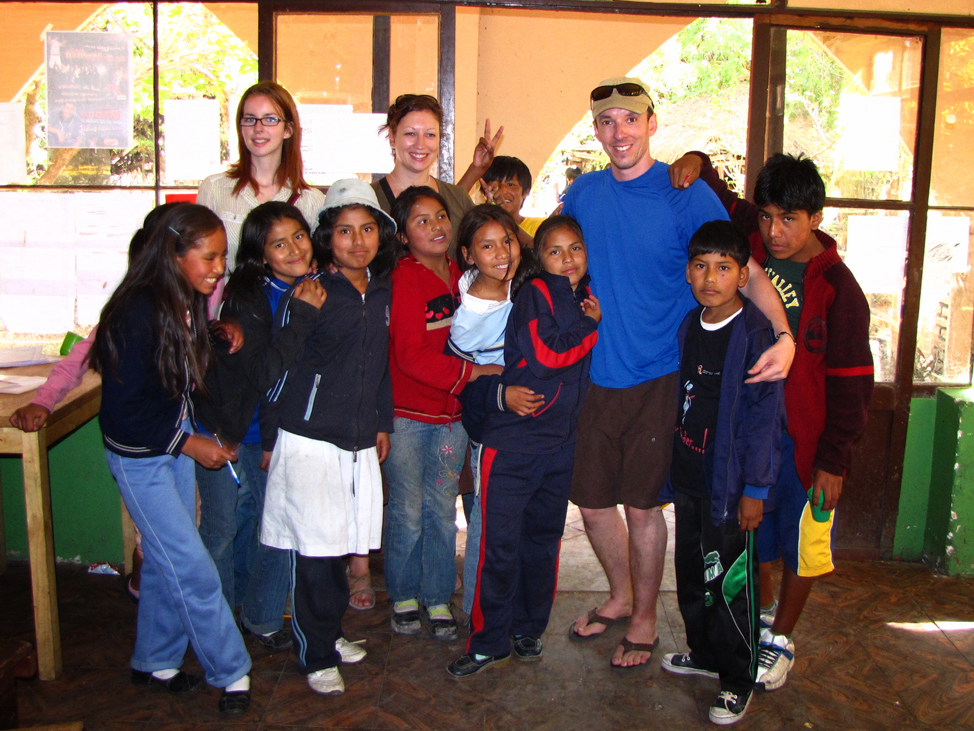 We travel because we have to.
We crave the excitement it brings, the constant state of learning, the absorption into new cultures and the pursuit of understanding human nature. We need to walk blindly into new locales, to be unfamiliar with our surroundings and rise to the challenge of communicating, finding our way, and satisfying our basic needs. Travel is a necessary component of our personal fulfillment. It is our ultimate definition of happiness.
We had to be torn apart so that we could figure that out.
And we tell this story so that maybe you don't have to.