Why & How To Live in Venice, Italy
Imagine waking up every morning in a destination that most people only dream of travelling to. Imagine calling a city that is effortlessly combines history and romance, with a touch of whimsy, your new home.
Delve into the bustling morning rituals of the locals, as they navigate the labyrinth of canals in graceful gondolas, or sip their morning espresso in charming cafés.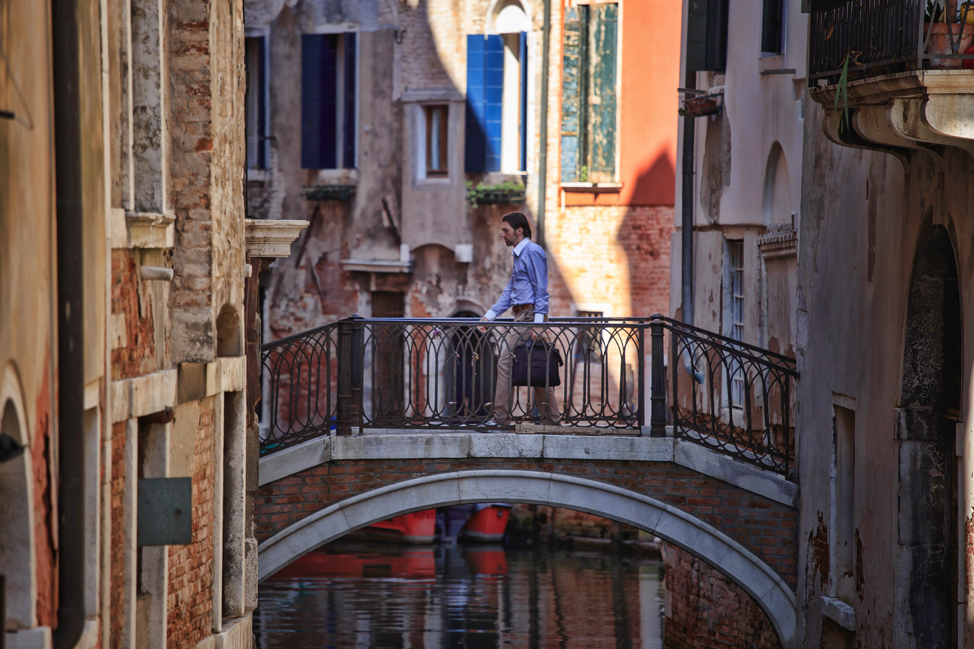 Immerse yourself in the vibrant colours and delightful chaos of daily markets, where the tantalizing aromas of fresh Mediterranean seafood and local Italian produce fill the air.
Ah, Venezia. Sometime's it is impossible to believe that it's a real city.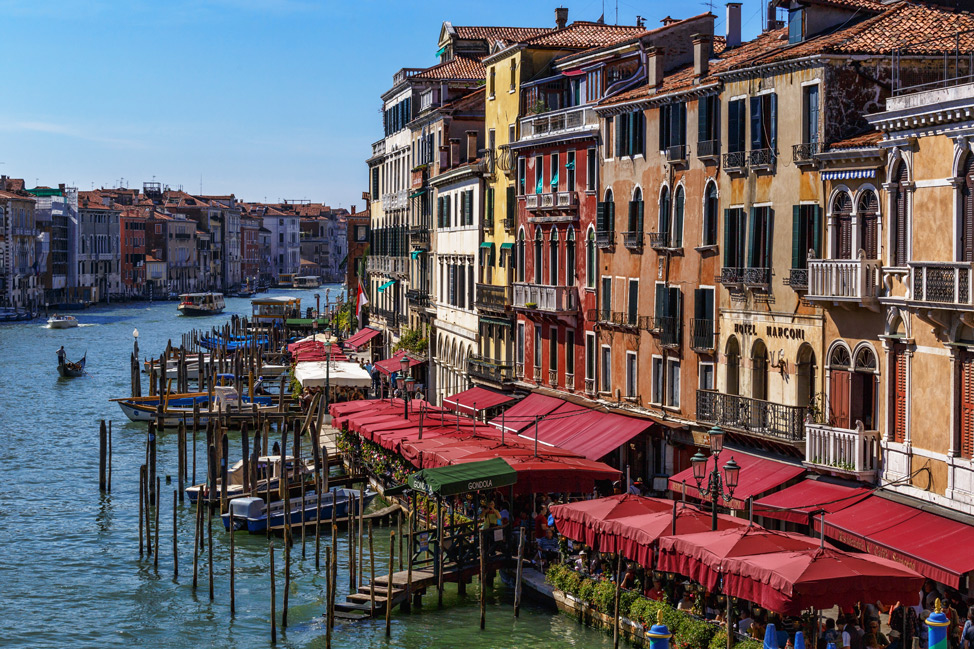 To live in Venice, Italy is an exciting endeavour, but it does involve a certain number of steps to consider ahead of time. Here's a general overview of the process and some key points to keep in mind.
Things To Consider Before You Live in Venice
Research & Planning
Start by conducting general research about how to live in Venice. Learn about the culture, lifestyle, cost of living, transportation, and possibly job opportunities if you want to work.
Consider factors such as language proficiency (Italian is important for daily life), housing options, healthcare, and education if applicable.
We learned about the life of Venetians as a part of our Walks of Italy tour, which also included a gondola ride (the cost of a gondola ride on its own is much more expensive then the cost of this entire tour! Very worth it).
Visa Requirements
As a foreigner, you will typically need a visa to work and live in the city of Venice and the rest of Italy. The type of visa you require will depend on your circumstances, such as employment or study.
You will need to go to the website of the Italian embassy or consulate in your home country to understand the specific visa requirements and gather the necessary documents. You can e mail for more information, and to get assistance with your future planning.
Residence Permit
Once you arrive in Venice with a visa, you must obtain a Permesso di Soggiorno (residence permit) within a specific timeframe. This process involves submitting additional documents, such as proof of accommodation, proof of financial means, health insurance, and a valid visa.
If you are moving with your family, make sure that everyone is covered.
Finding Real Estate in to live in Venice
Venice is known for its fantastic architecture, but to find affordable housing within the floating city can be quite difficult, particularly in the historic centre.
You will need to begin searching for accommodation well in advance and consider exploring the neighbouring areas for more affordable options, even many Venetians that work here prefer to commute into the city. Taking a boat to work? Say no more.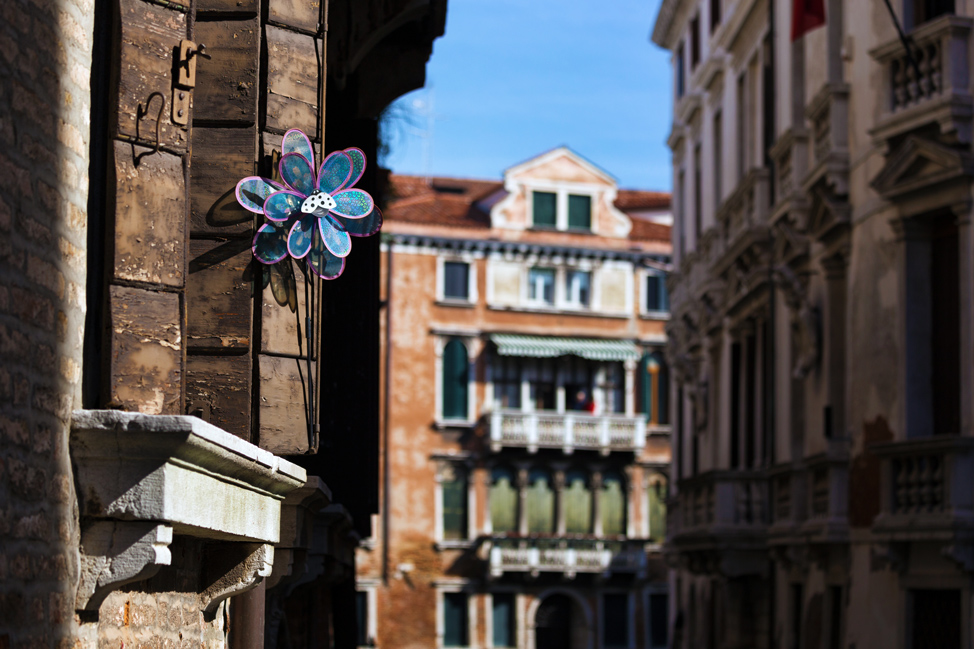 Depending on your budget, renting will likely be easier than trying to buy property to live in Venice, and you may need to visit Venice beforehand to scope things out on foot first.
Where We Stayed in Venice
Finding affordable accommodations to visit the city of Venice can be difficult (and we left it far too late as well, book early)! We found this one to be a bit crowded but a good place for the short time we were there. It was near a bus stop so easy to get into Venice.
Try checking hotels situated on the Venice side streets for more affordable options.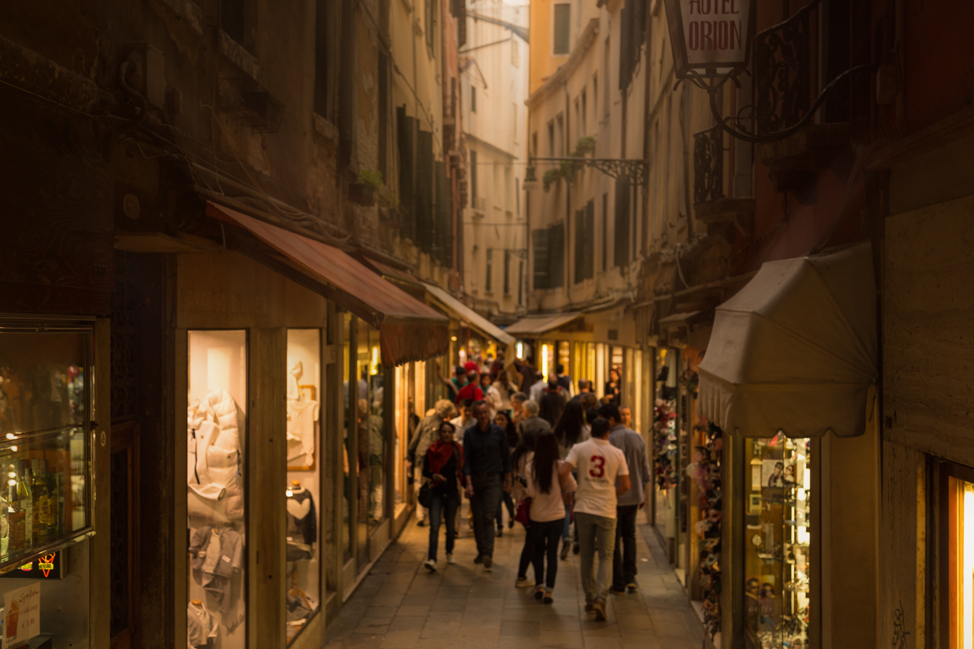 Haven't tried Airbnb yet? Sign up through this link and you'll receive a $25 credit (and we'll get a little something as well, thanks for helping!) 🙂
Other options:
High-End Hotel
The incredibly elegant Gritti Palace has unbelievable views of the canal, a great restaurant, and is overall an amazing experience. Book this hotel.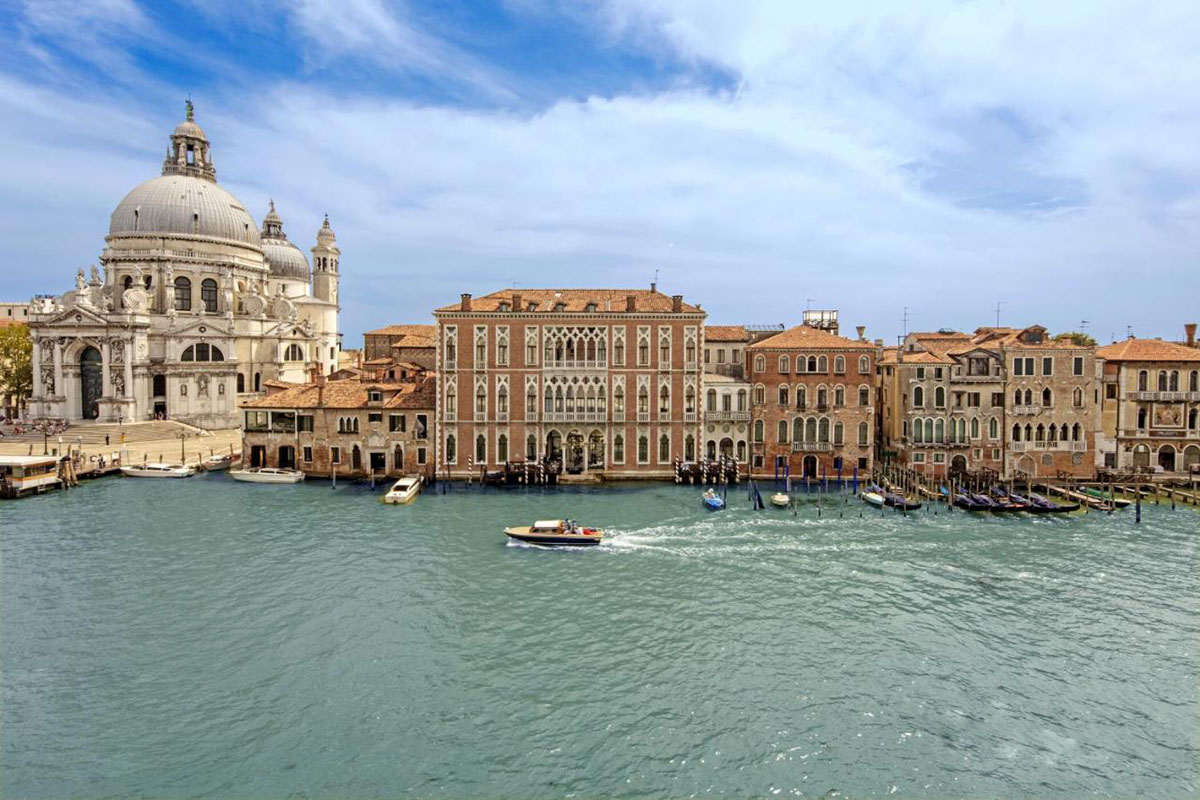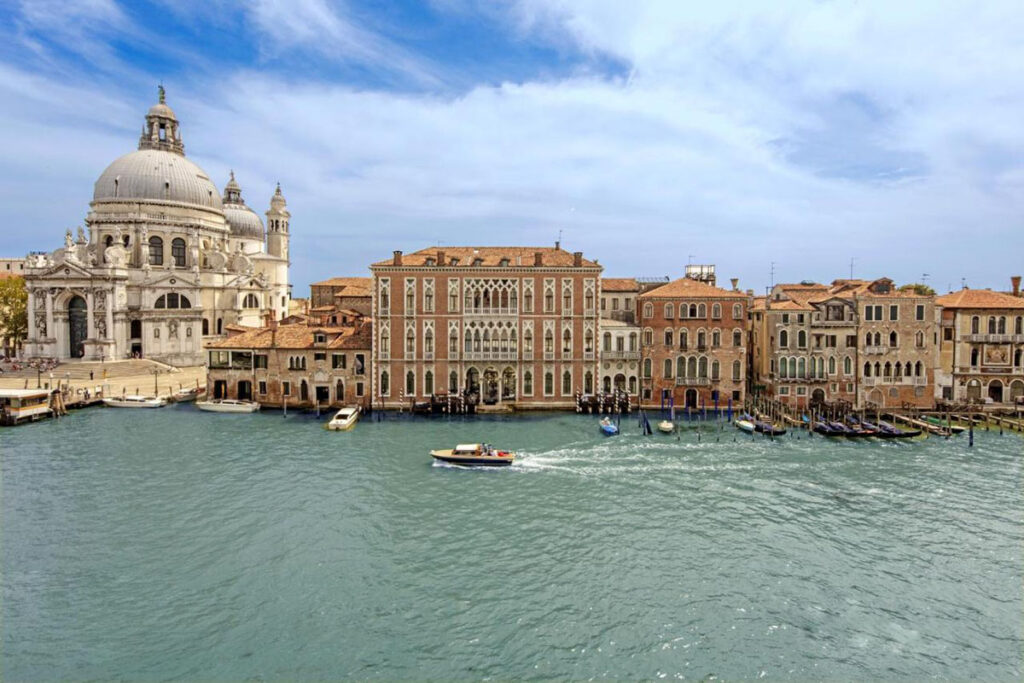 Mid-Range Hotel
Hotel Al Codega is a great boutique hotel option where the service feels personalized. It's located right between St Marks Square and the Rialto Bridge, but is away from the hustle and bustle on the side streets. Book this hotel.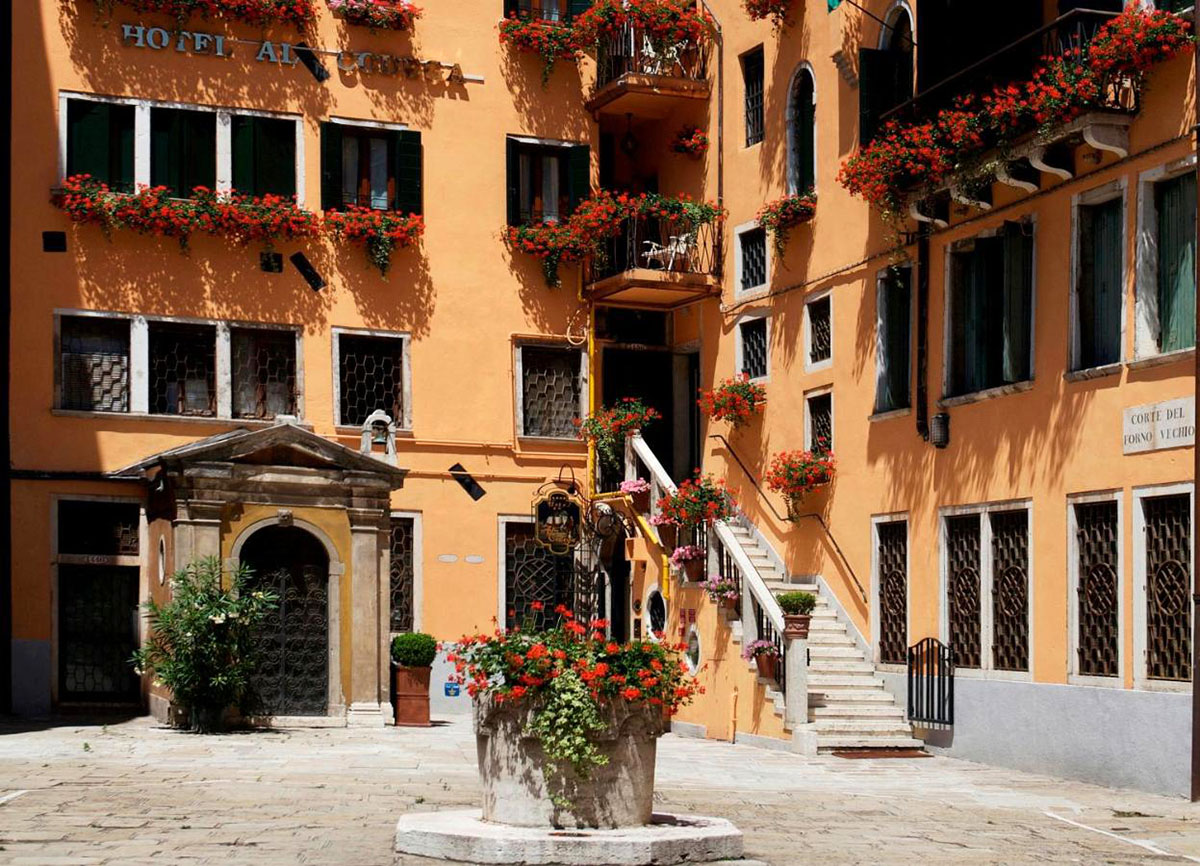 Budget Hotel
The hotel keeper at Alloggi Barbaria speaks 7 languages, and would be more than happy to give you a map and tell you how to get around the city. The rooms are simple, but a continental breakfast is offered before you take on the day. Book this hotel.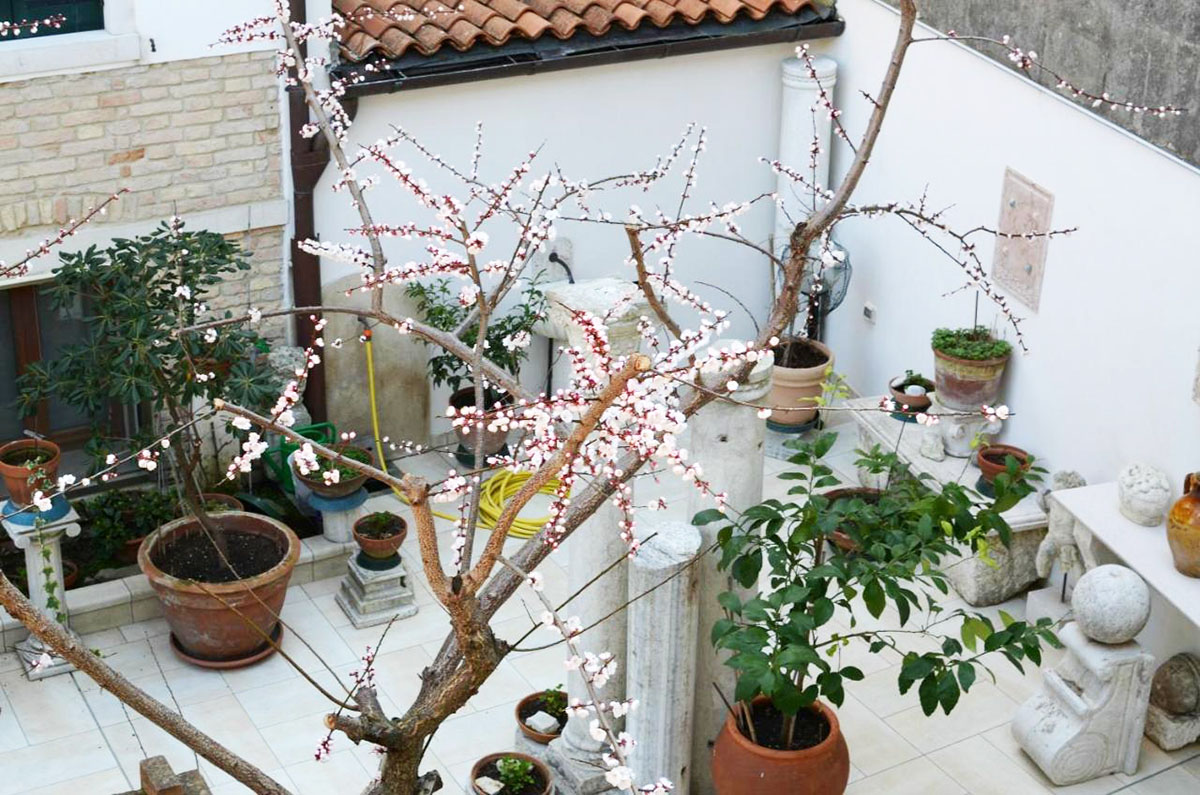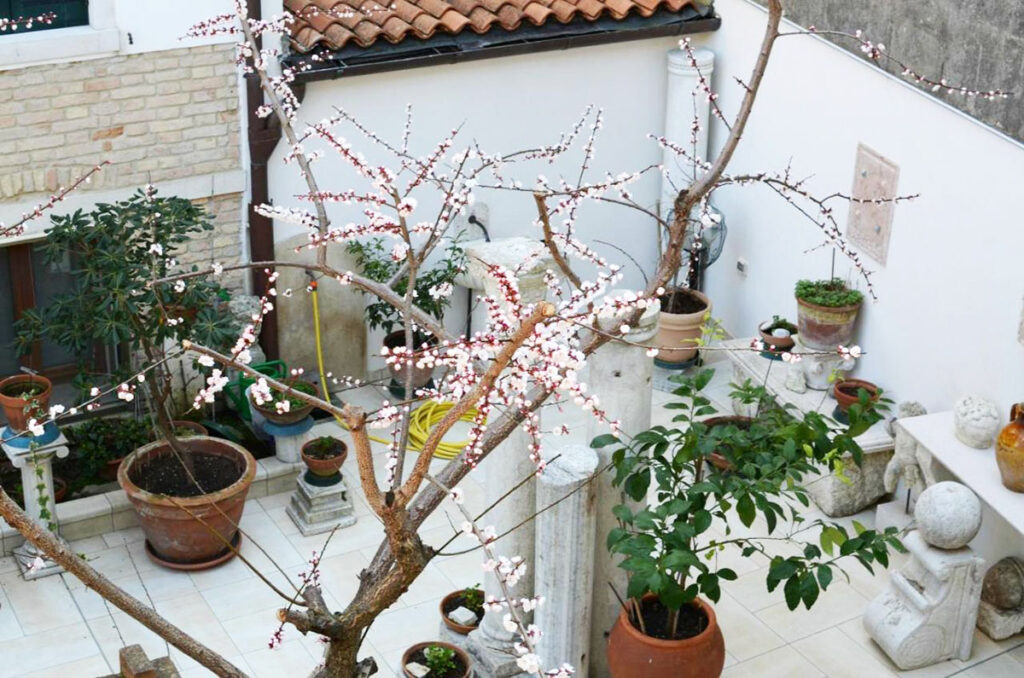 Integration & Language
Embracing the local language and culture in is essential for a smooth transition when moving anywhere. Consider taking Italian classes to help enhance your day to day communication skills, and immerse yourself in the Venetian way of life.
Job Opportunities
If you plan to work in Venice, Italy, research the local job market and understand any specific requirements or qualifications needed in your field. Try networking, online job portals, and contacting local companies to help in securing employment ahead of time.
Length of the Process
The time required for the entire process of live in the city of Venice can vary depending on your home country, such as visa processing times and availability of appointments. You should definitely start the process well in advance, as some steps may take several months to complete.
Expat Community
Venice is a popular destination for tourists and expatriates alike. You will find a diverse community of foreigners, which can provide a support system and you integrate to your new life. Having friends in a new place always makes things a little easier.
While the process of moving to Venice does involve certain logistical challenges, with careful planning and preparation, it is possible to make this dream a reality.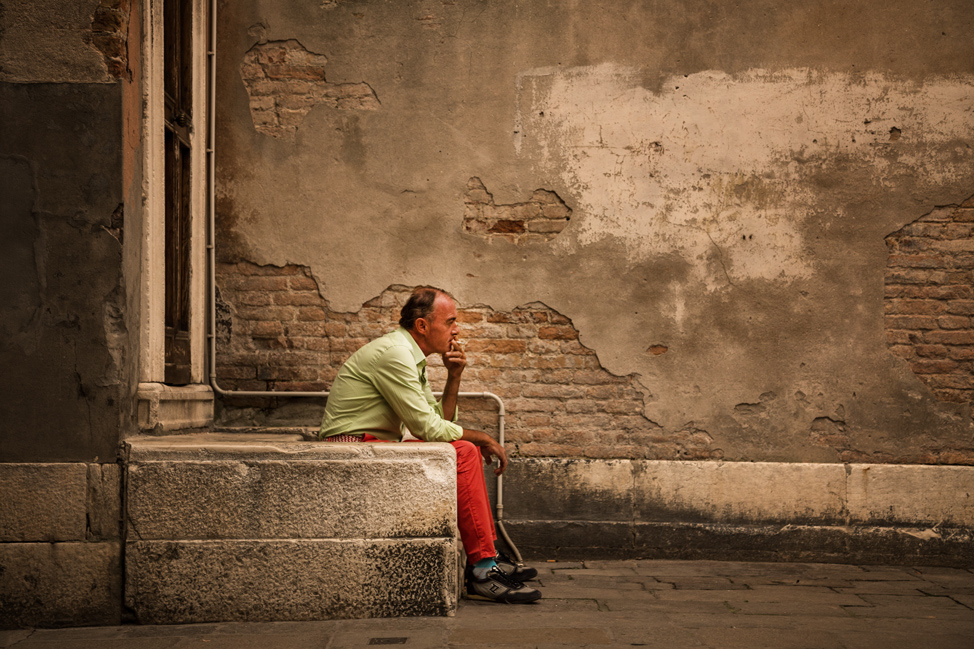 Not that you needed any convincing, but let's talk abut the unique benefits of living in Venice, Italy. There are more than a few, and might even sway your decision to stay in this enticing destination longer than planned.
Here are some reasons why it can be a wonderful place to live..
Benefits to Live In Venice
Culinary Delights
Italy is known for its exceptional cuisine, and Venice is no exception. Indulge traditional pasta dishes, seafood straight from the Adriatic Sea, delectable gelato, and exquisite wines. Venice offers a culinary journey that will delight foodies and satisfy even the most hard-to-please palates.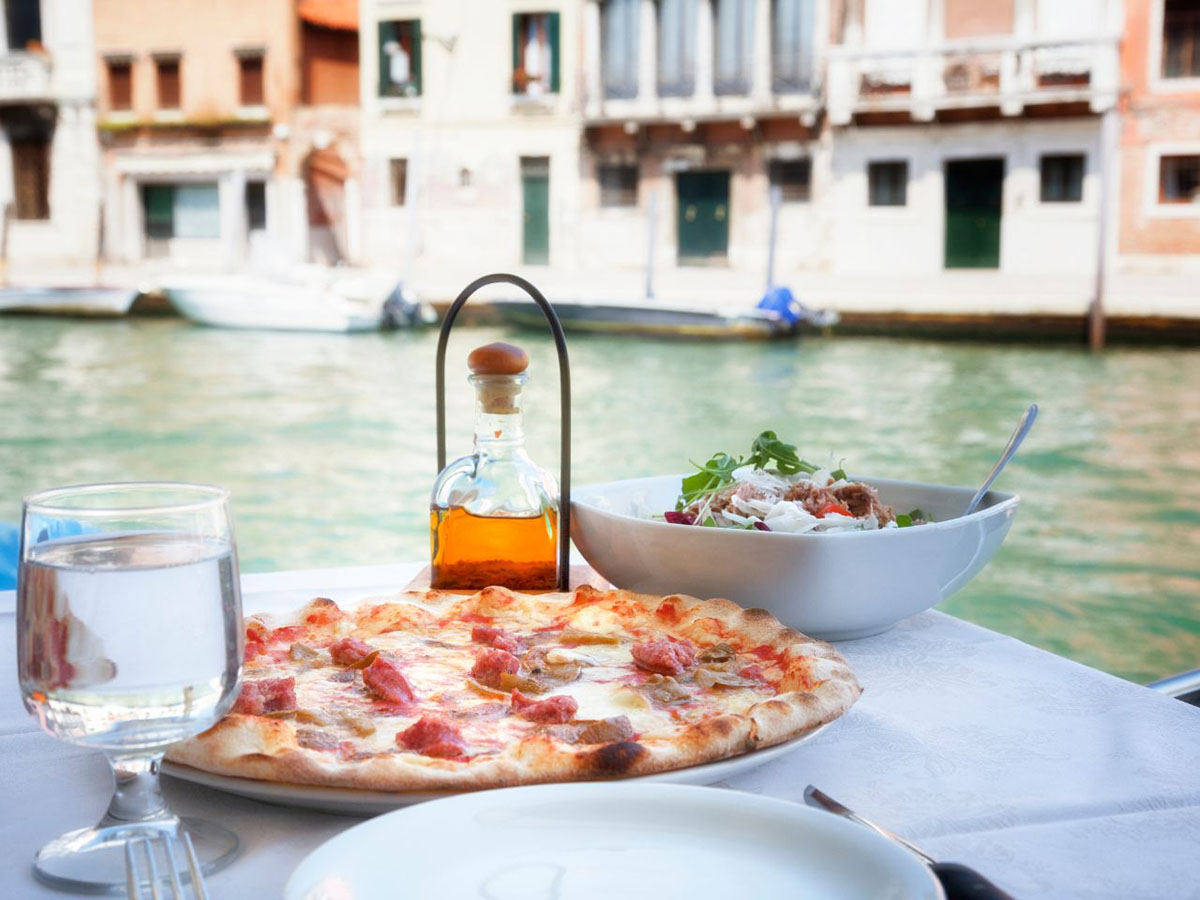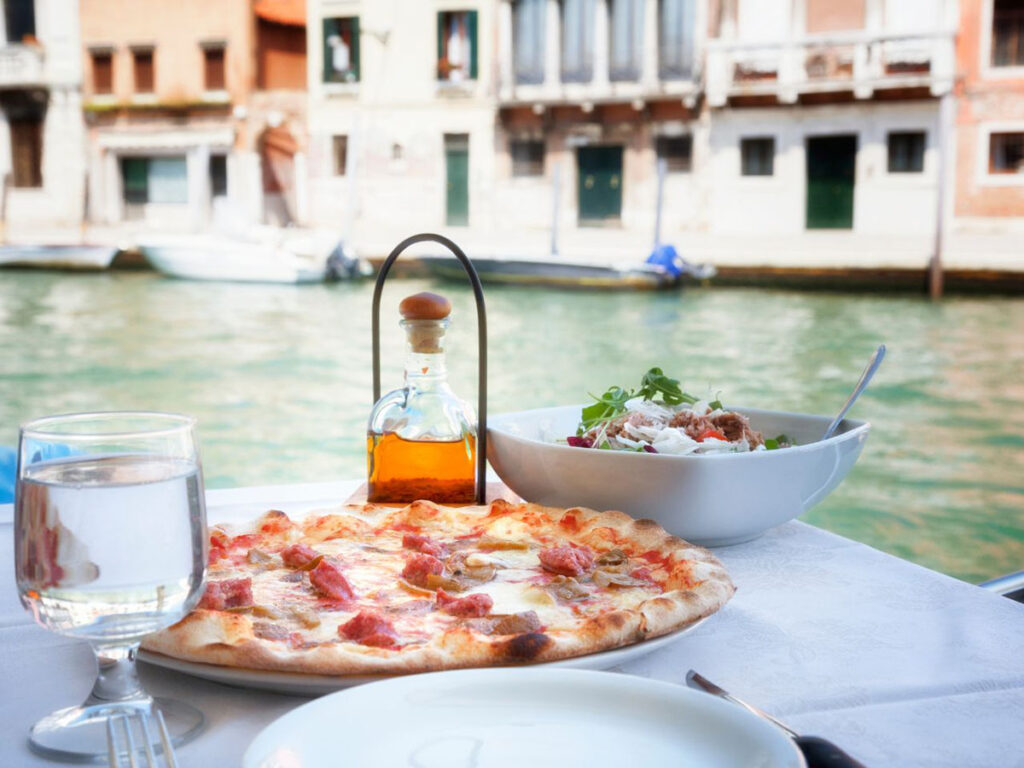 Proximity to Other European Destinations
Being in the heart of Europe provides convenient access to explore the rest of the continent, to even jet off to Africa or Asia as ease. Take a short train ride to tour Florence, Rome, or Milan, or perhaps venture a bit further to experience the nearby wonders of Austria, Slovenia, or Croatia.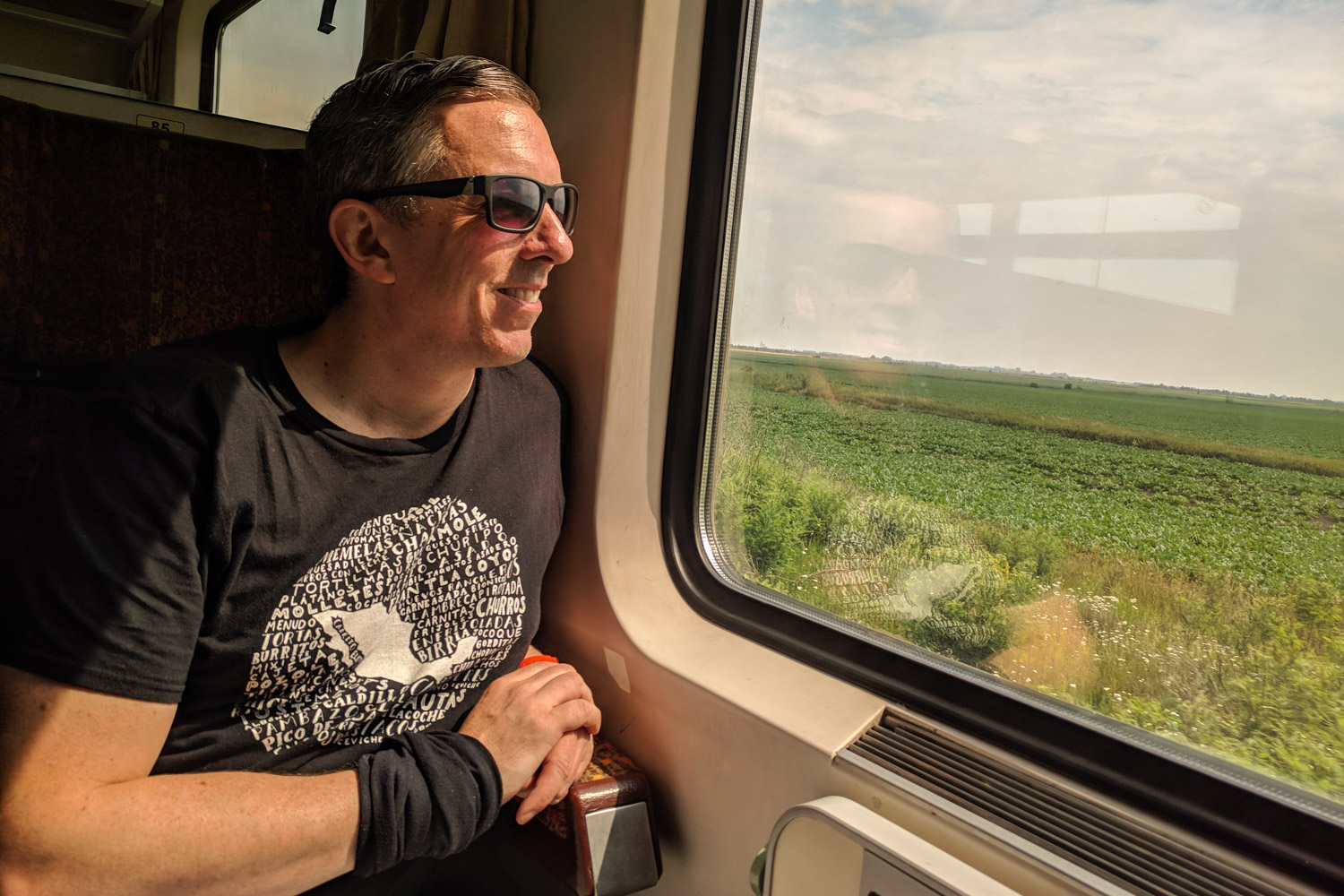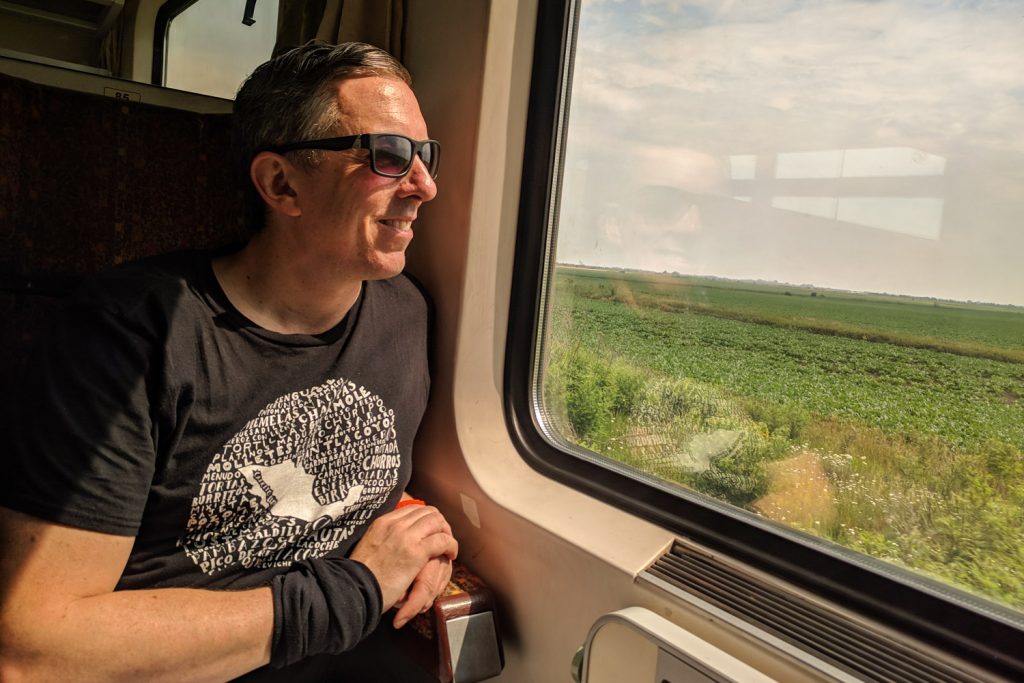 Venice, Italy is located at the doorstep of Europe, and the rest of the world.
The Culture of Venice
The local culture of Venice boasts magnificent landmarks like St. Mark's Basilica, Piazza San Marco, Doge's Palace, The Grand Canal, and the Rialto Bridge. Living in the floating city allows you to immerse yourself in this vibrant cultural tapestry, surrounded by masterpieces of art and centuries of captivating stories.
There will be something new to learn every day in this lagoon city.
Unique Lifestyle
The Venetian lifestyle, even compared to the rest of Italy, is undeniably distinctive and captivating. It invites you to embrace a slower pace, relishing in the simple joys of leisurely strolls, savouring mouthwatering Italian cuisine, and delighting in refreshing aperitivos by the water's edge.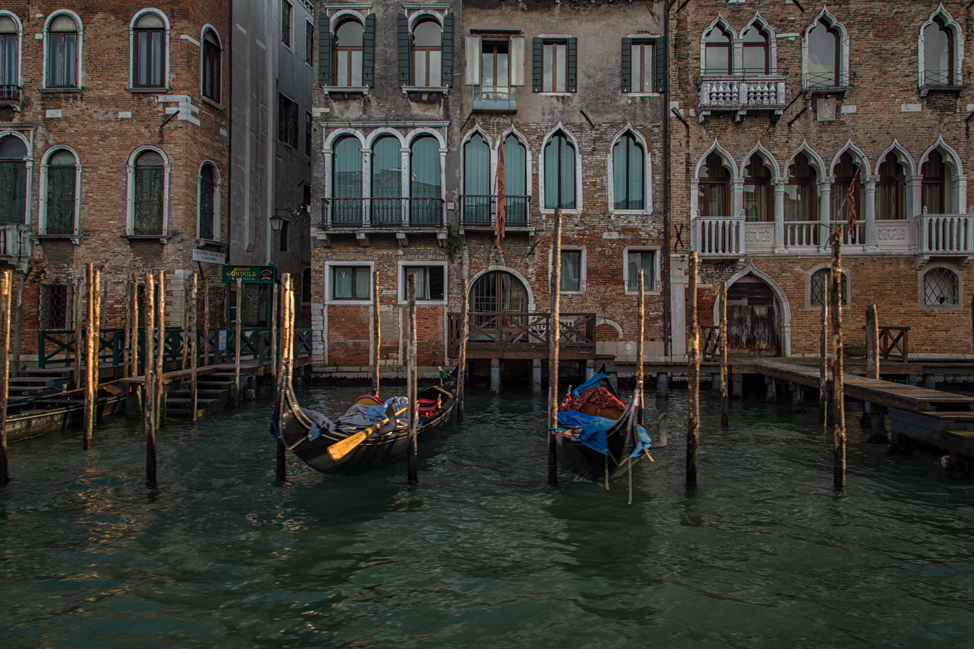 The close-knit neighbourhoods and tight-knit community foster a warm and inviting ambiance, making you feel right at home in this unique city.
Cultural Events and Festivals
Venice hosts an array of cultural events and festivals unlike any other throughout the year. From the renowned Venice Carnival with its elaborate masks and costumes to the Venice Biennale, one of the world's most prestigious art exhibitions, you will never lack something to celebrate.
Our Experience
In our unique situation of being homeless for more than five years, I expect that we look at most destinations differently than other tourists in that we sometimes value a place based on our desire to live there. And being the rose-rimmed people that we are, the answer is often yes (at least for a short term). There are rarely places that we don't like and write off immediately.
But to put the city of Venice under such a microscope is a tough one. All the extraordinary things that make the city a wonder for tourists may also be that which makes it unbearable as a resident.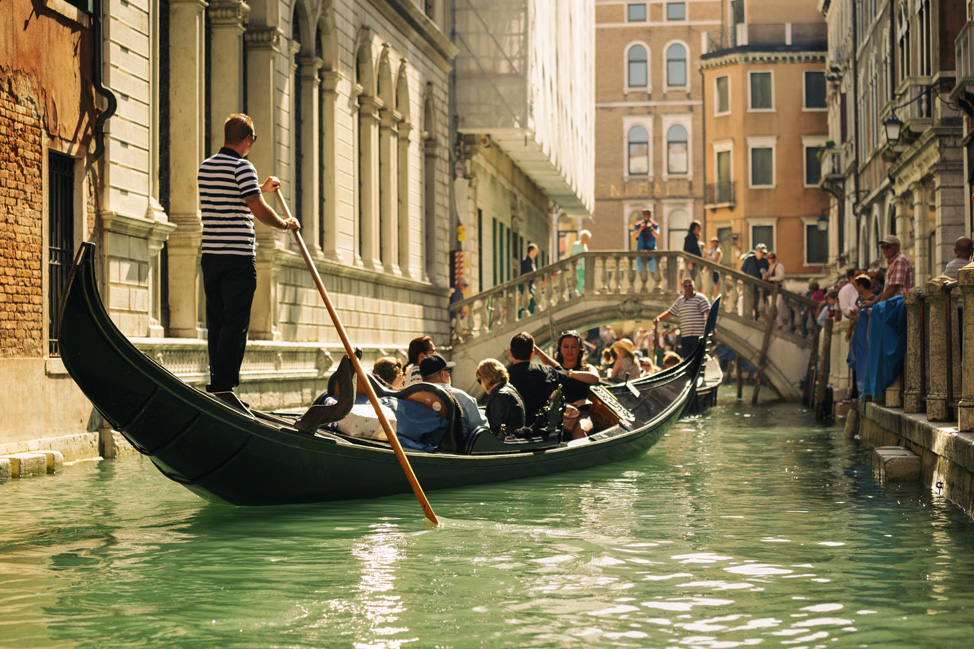 The island poses many confusing contradictions: a slower pace with the lack of cars, yet home to such a thriving tourism industry that the tiny streets become clogged with millions of annual visitors.
The canals, adorned with vibrant old-world buildings that appear to float on them, cause heartless humidity and highlight its obvious fragility. Venice is sinking, some say at up to a rate of almost eight inches every century and flooding is a regular occurrence.
The island is sinking and the population is shrinking. There are less than 60,000 people living in the city, and more than that many step off of cruise ships each day to snap selfies, buy souvenirs from the shops, and be on their way. And it's not likely that those souvenirs are even in support of the artists who live there, but instead are cheap knock-offs imported from the east. Venice's economy is almost entirely dependent on the mass tourism, but struggles to find balance with it.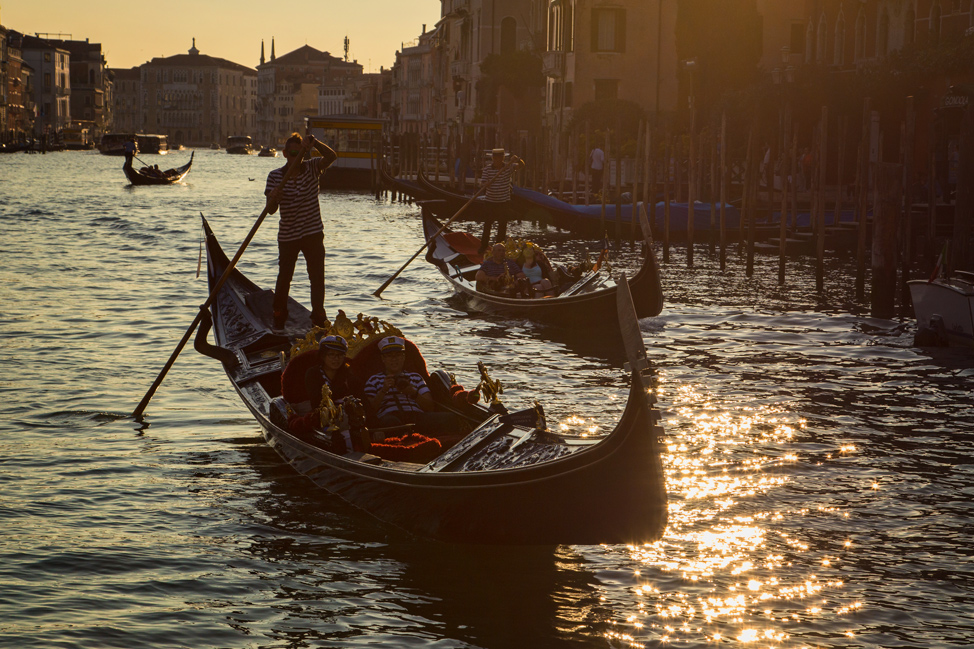 While only a couple of kilometres wide, it can take up an hour to cross the small island, given the maze of tiny streets and bridges. Food is much more expensive than on the mainland, plus the groceries, and any other purchase for that matter, are most often lugged in shoulder bags from market to home. Bicycles are allowed only for children.
I would suppose that to enjoy living in Venice would be to accept it as a challenging lifestyle and a specific way of life. After awhile, it would all likely seem very normal, similar to how this vagabond lifestyle has become for us.
I expect it would be worth it (especially for being able to see this best view in Venice on the daily). Not only is Venice the pure definition of romance (maybe even moreso than any other place we've ever visited), and any place that requires rowing as a livable skill would be acceptable by us.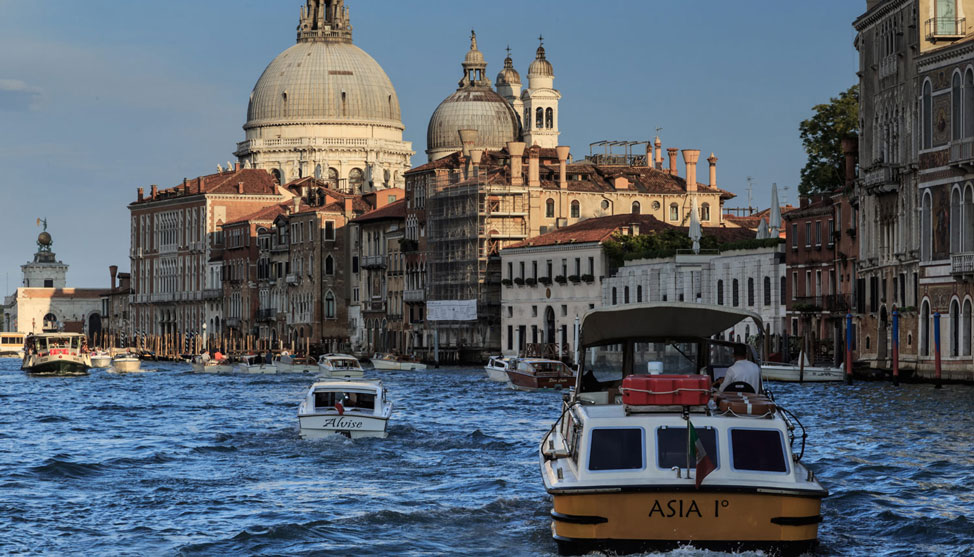 (For a little while, at least, which is our answer almost every time we pose this question. Venice, Italy is a bit of a "thinker" though.)
So, now that you are armed with all of the knowledge to begin the steps to move to Italy, and you know all of the reason you will love living there, the only question is when do you leave?
Venice beckons you to embark on a life filled with beauty, culture, and unforgettable experiences.
It's not just a dream—it can be your reality.