Note the definitive "when" instead of the suggestive "if".
With more museums then there are hotels, a bustling market everyday and gorgeous parks throughout the city core, Zagreb deserves much more time then we alloted to explore. We immediately dug the vibe of this often overlooked city.
Poor planning on our part left us with only one full day, and that one day was a very chilly Monday, where almost all the museums and cultural centers are closed. Our fantastic tour guide Jelena helped us explore as much as we could, but the most important thing we came away with from our day was a list of things to see and do WHEN we return.
— Mestrovic Museum: Croatia's most important sculptor spent some time in Zagreb, and the musuem is in his old residence. And it's not just his place that he shared with his wife, but also the house next door that was shared with the bearer of his children!
— The Naive Art Museum: This artistic movement, started in Croatia and mostly done in the 20th century, is made up of paintings done by untrained artists. Without formal schooling to develop their skills, they shared a much different perception of the world then their educated counterparts. I can't help but feel compelled to visit this, being untrained at my own form of "art", to see how I may identify with the work.
— The Green Horseshoe: Built in the late nineteenth century, majestic parks in a giant U-shape weave through the city center with gorgeous palaces built for the rich lining the streets (they now are primarily embassies and other offices). Covered in a shroud of fog and frost, we could only imagine casual picnics under big leafy trees admiring the flower gardens that reportedly burst with color in summer.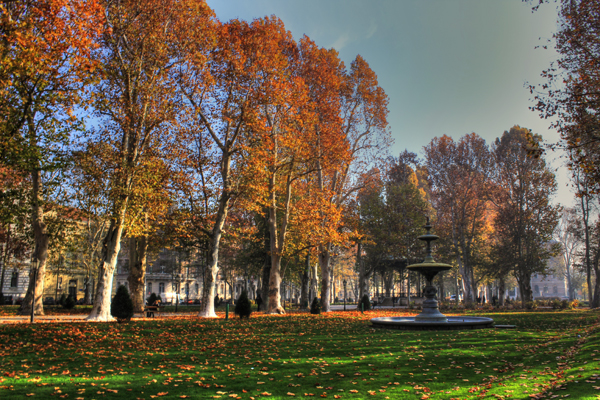 — Mant Delikatesse: Situated in the permanent market for meats and cheeses beneath the city center, an array of local delicacies are on offer. During our quick visit we sampled exquisite bear sausage (selling for $50/kilo), salted ham that literally melted in our mouths as well as several award winning cheeses. Our next visit will likely include many more stops, and some of the best meals of meats and cheese that we've ever had.
— Stalking people: Two residents of Zagreb have a couple of the coolest jobs we know. At noon everyday, one man shoots a cannon to time the church bells that follow consecutively, setting the whole city into a harmonious ringing of bells. Later in the day, another man has the job of lighting almost 300 old gas lanterns that softly illuminate the old city. He is quite a popular tourist attraction in his own right, and we missed him in our frantic exploration.
— Invent something: Croatia is home to some significant inventors with their world-changing wares: the necktie, pen and pencil, the MP3, fingerprinting techonology, and the alternating electric current. With enough time there, perhaps we could be inspired to create something of our own.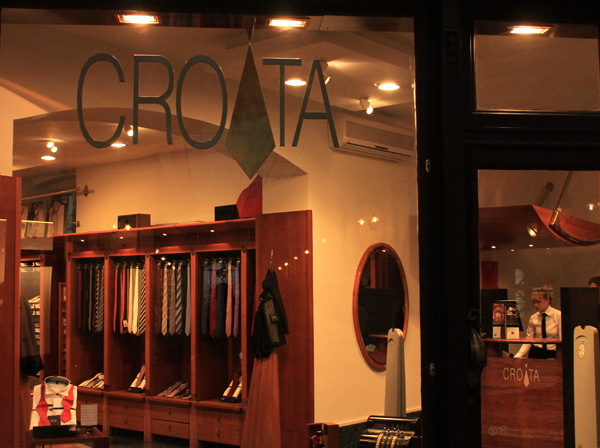 — Start a political party: Why not? Everyone else seems to do it! For a small country with a population of about 4.5 million, there are well over 100 polticial parties, and 5 to 6 of them represented in government at a time. I'm sure there is some political niche left uncovered that we could create!
We walked through a crumbling church, sampled the freshest olive oil we've ever had, and even saw some live music.  It wasn't enough.  We will be back.
Thus, until next time…
**********
Many thanks to Jelena and the Croatian tourism board for the complimentary city tour.
Also, thanks to the Hotel Jagerhorn for our very pleasant and comfortable stay. Please click here to see our full hotel review.