Words by Dalene Heck / Photography by Pete Heck
The sparkling aquamarine of the Bosphorus Strait seems impossible. Boats are plentiful, one gigantic tanker braves the strong currents daily, yet it doesn't carry the murky industrial water you would expect from constant use.
I felt a strong compulsion to dive in from the edge of our ferry. To brave the chilly water and soak in the centuries of history.
Absorption or osmosis may be the only way to learn it fully. Turkey's history, much of which is defined by activity in Istanbul, is complicated and not within reach for such fly-by travelers as us, even if resident for three months. This happens in every country though, we are always left wanting for more, but it is not long before we are distracted by a new country with a new fascinating history of its own. We must take what we can in bits and pieces.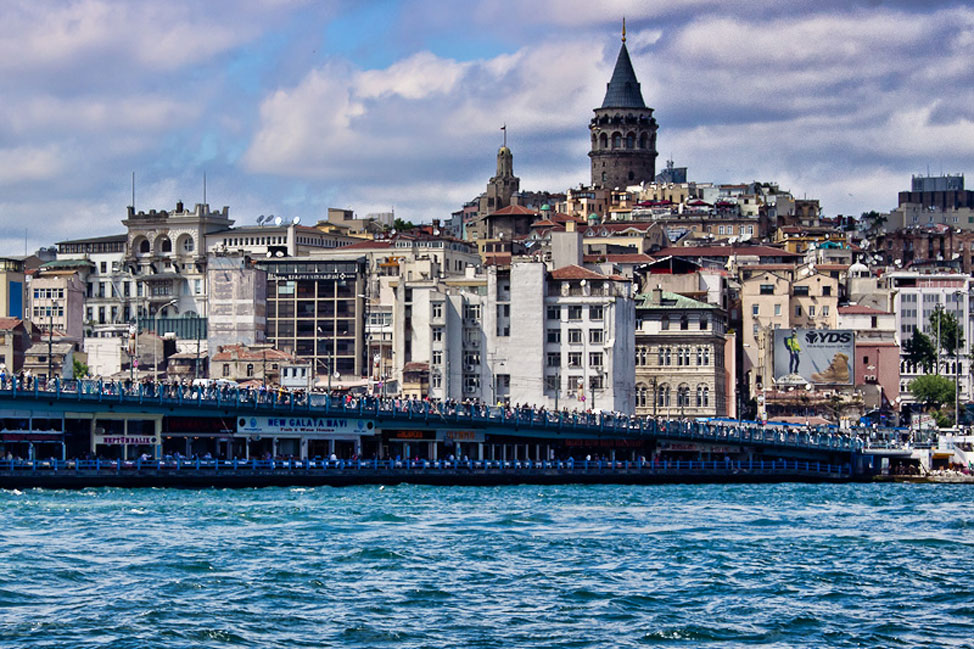 Granted more time, I would ride the waves of the Bosphorus every day, striving to uncover the sordid details of its past. The importance of which cannot be overstated – it is where east meets west, where a quick drive or ferry ride enables people to bounce across continents, from Asia to Europe, and back again. The city that bridges both has thus had a complex history with stunning changes in rulers, being anointed different names many times: Byzantium, Constantinople, Stamboul, to name a few.
The modern character of Istanbul and the country of Turkey, being only 80 years old, is evolving. The neighborhood of Üsküdar, on Istanbul's Asian shore, is perhaps an insightful microcosm of this. Once home to active churches and synagogues that lived in harmony and with strong neighborly ties to the mosques, most have either died off or have few residents left to support them. The population, still home to the artistic and intellectual community of Istanbul, is becoming more exclusively Muslim and somewhat more conservative, a general movement confirmed by several we have talked to as being consistent country-wide.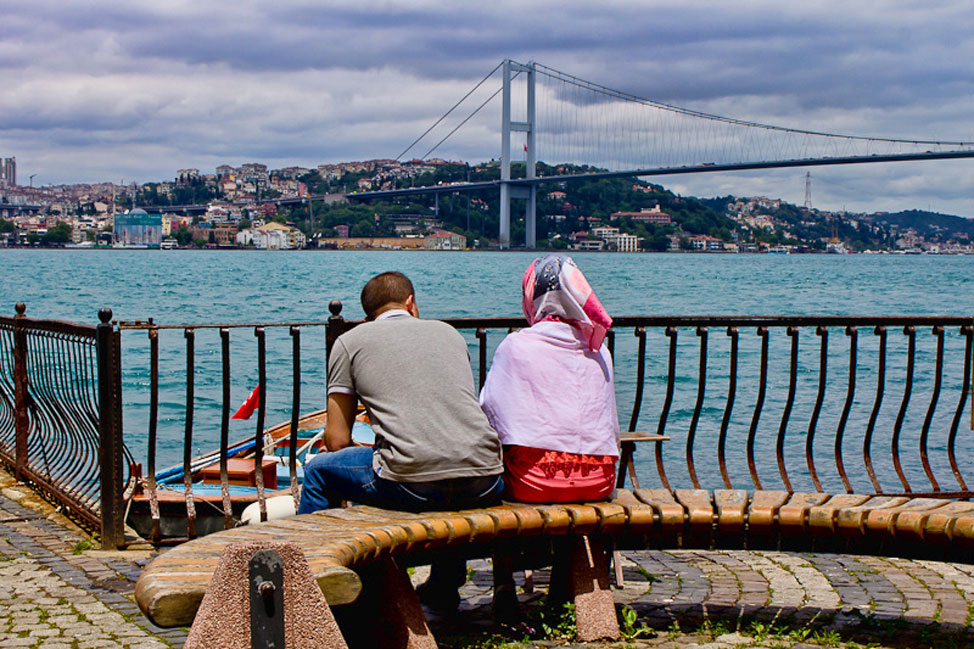 Fascinating stories continue to present themselves from our view on the Bosphorus, waiting to be learned. Innumerable mosques appear in the city view, the number of minarets carrying the tale of who built it and for whom. One grand Ottoman palace in the old town of Sultanahmet was abandoned and left empty so that a more elaborate one could be built on the opposite shore, the excessive spending for such extravagance contributing to the sensational fall of the Ottoman Empire.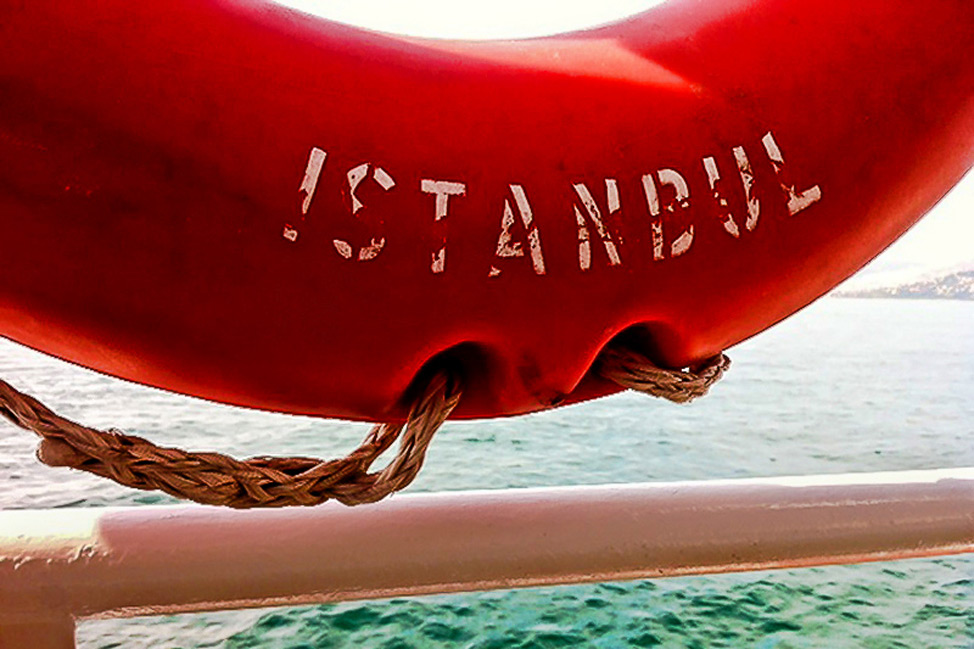 During our last two days in Turkey we spent ample time on the water and strolling its edge, hopping between continents and islands, eavesdropping on foreign chatter amidst the crowd. The ferries served another representation of what exists on both sides of the Bosphorus, of east and west, and of curious foreigners attracted to the diverse scene.
A visitor's obscenely short skirt flew up in the wind as she stood against the railing, facing the falling sun, and staring out at the approaching shoreline. Her hair blew sideways in the wind, entangled in a ring of white daisies she wore as a crown. A local girl sat just a few feet away, her head entirely covered in a dull peach hijab, while her friend used her shoulder as a pillow after a long, hot day.
We were set to leave the next day with so much left unseen, undone, unknown. As the ferry came into dock, the boat changed direction and I felt a few drops of spray over the side. They were quickly absorbed by my thin cotton sweater.
Many thanks to Context Travel and our most excellent tour guide Ceylan for insights into the life in Istanbul and along the Bosphorus. Even though our tour was complimentary, all opinion, as always, are our own.