Photos from the Glacier Express
Words by Dalene Heck / Photography by Pete & Dalene Heck
Our love for train travel is enduring (and well-documented). It is certainly our very favourite thing about traveling in Europe. Watching cultures and countries change before our eyes as we cross landscapes and borders is not possible in the vast expanse of North America. It feels indulgent to be able to do so when we cross the Atlantic.
Add in legendary mountain views and exquisite service and we've tipped into the super indulgent category, and that's what we found on our most recent train journey in Switzerland aboard the Glacier Express in Excellence Class. Connecting the mountain towns of Zermatt and St. Moritz with several stops in between, this 291km journey takes just under eight hours. That length of journey may seem excruciating to some, but for us, it was a blissful way to spend a whole day full of lots of out-of-window gazing (especially given that the deluxe panoramic windows gave wide angles of the scenery). And being spoiled with a five-course meal and open bar certainly added to the joy.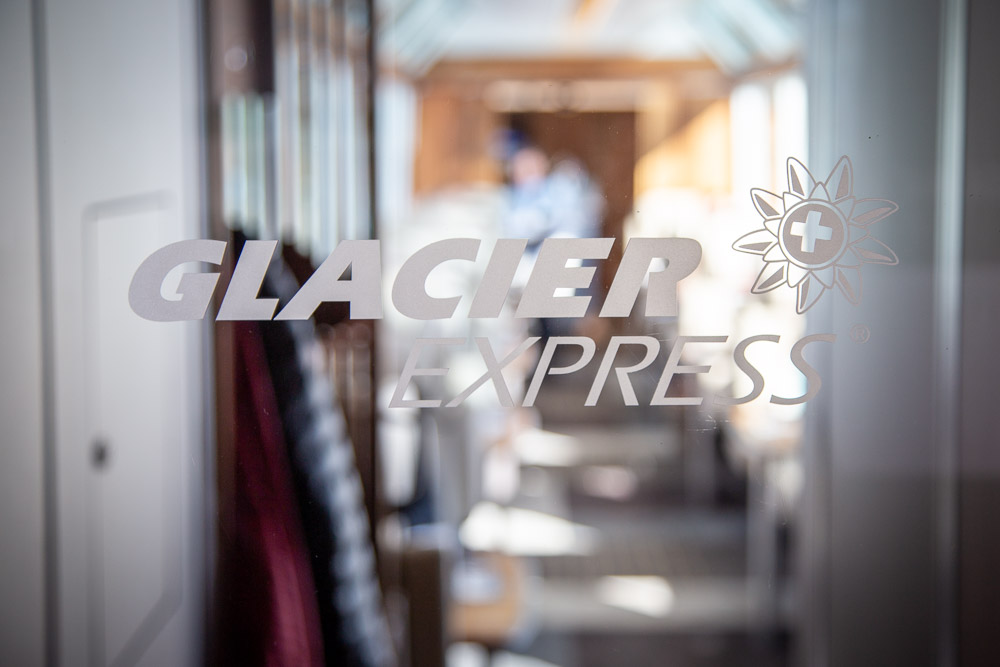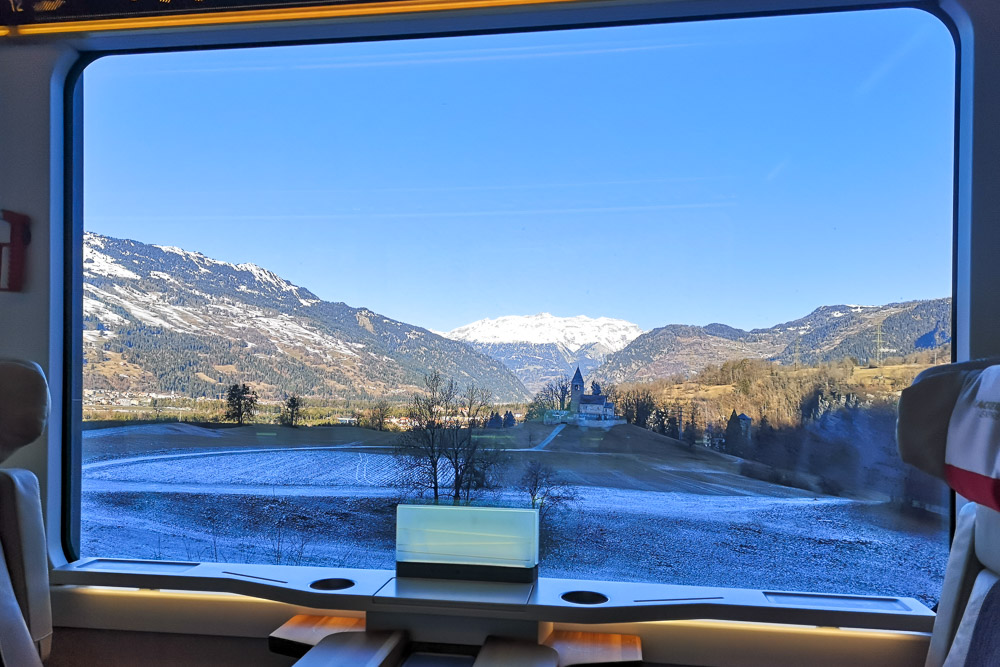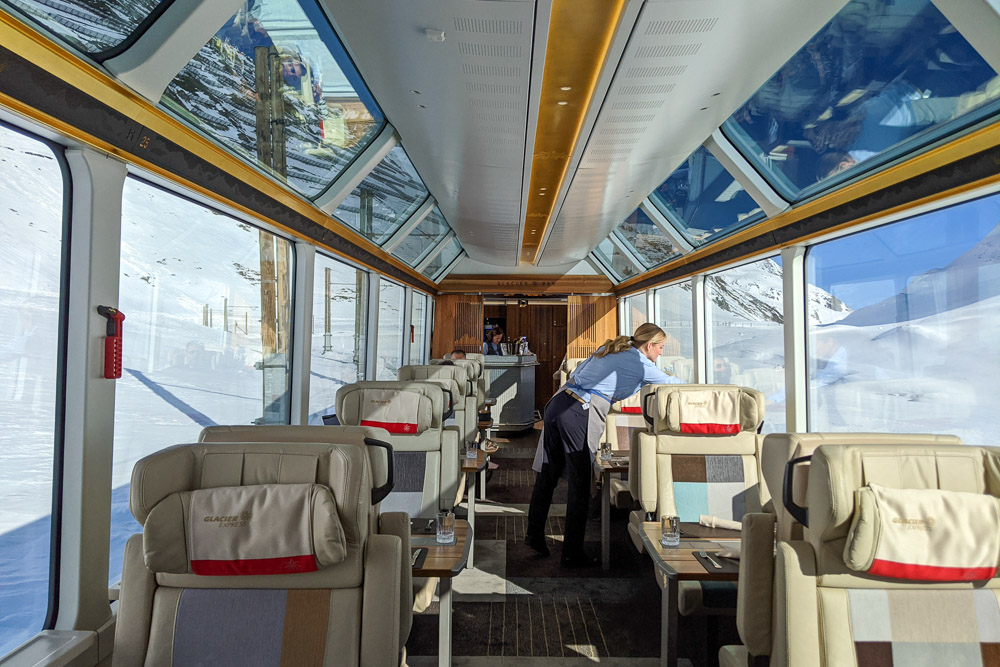 The route crosses over 291 bridges and through 91 tunnels as it makes its way between the Engadin Valley and the Matterhorn. Along the journey we saw green grass and green water, rolled through the Rhine Gorge (dubbed the "Grand Canyon of Switzerland), and climbed high through mountains, with the train track splitting white blankets of snow. We climbed to just over 2,000m via the Oberalp Pass, where we made an unscheduled but fortunate stop while waiting for a train to pass from the other direction. This highest point of the trip was also a highlight given the unseasonable warmth and beauty of the bluebird skies against the stark white snow.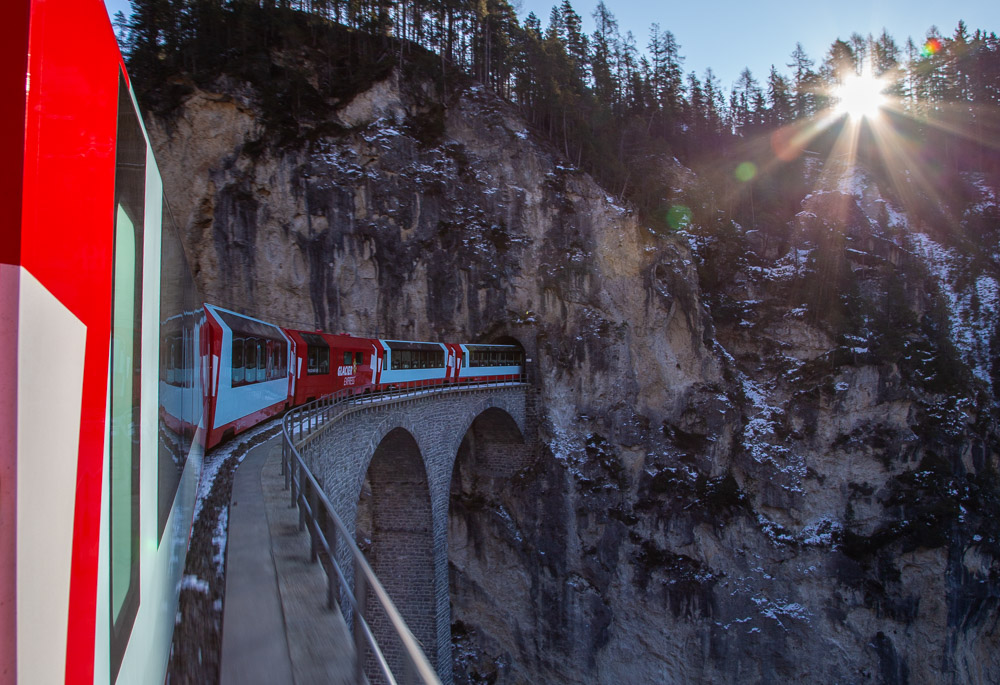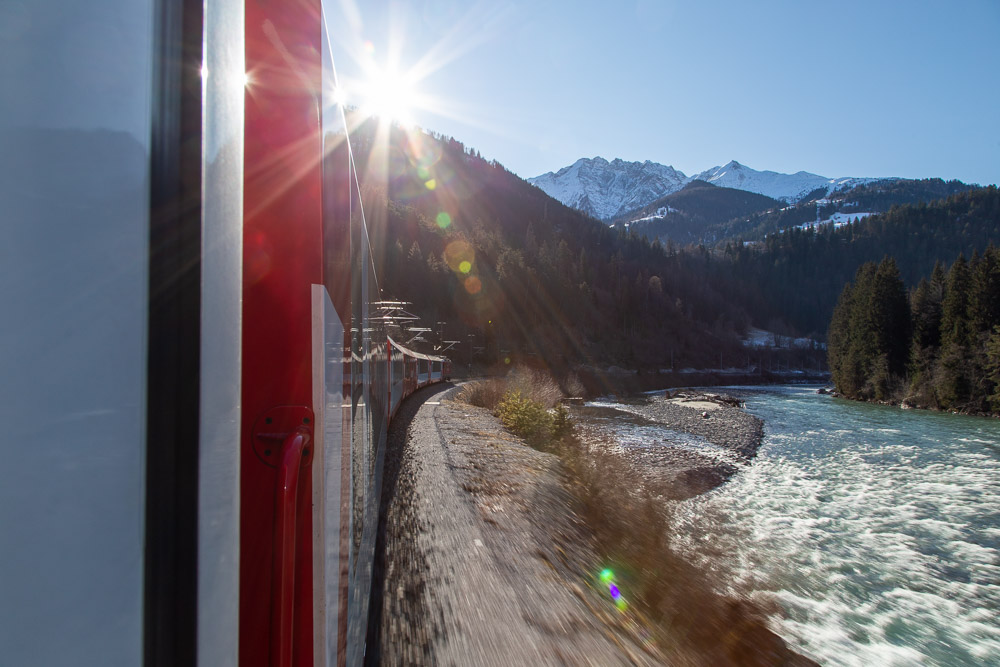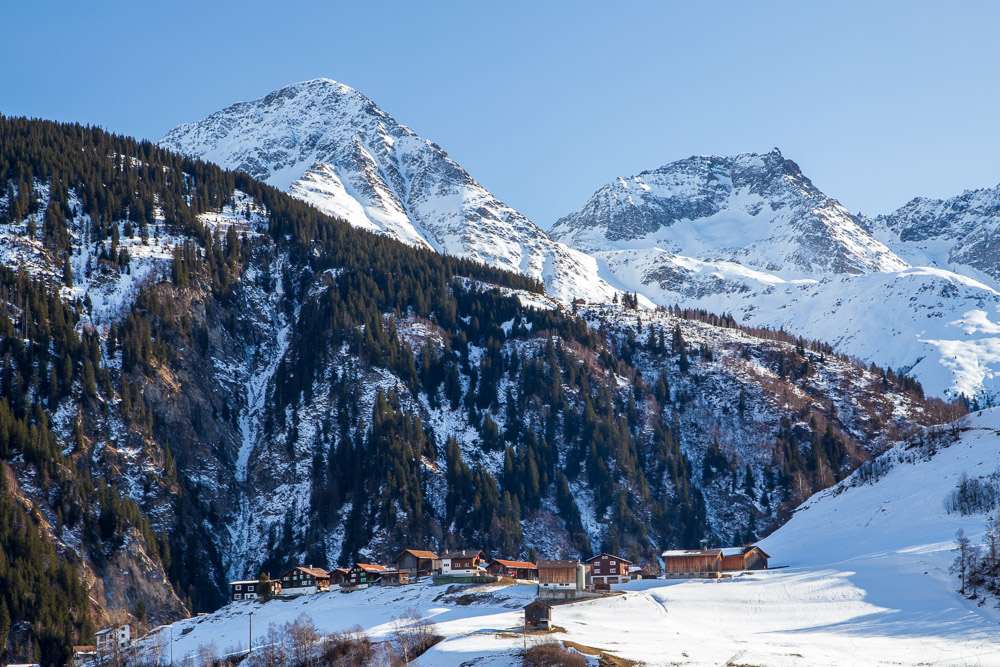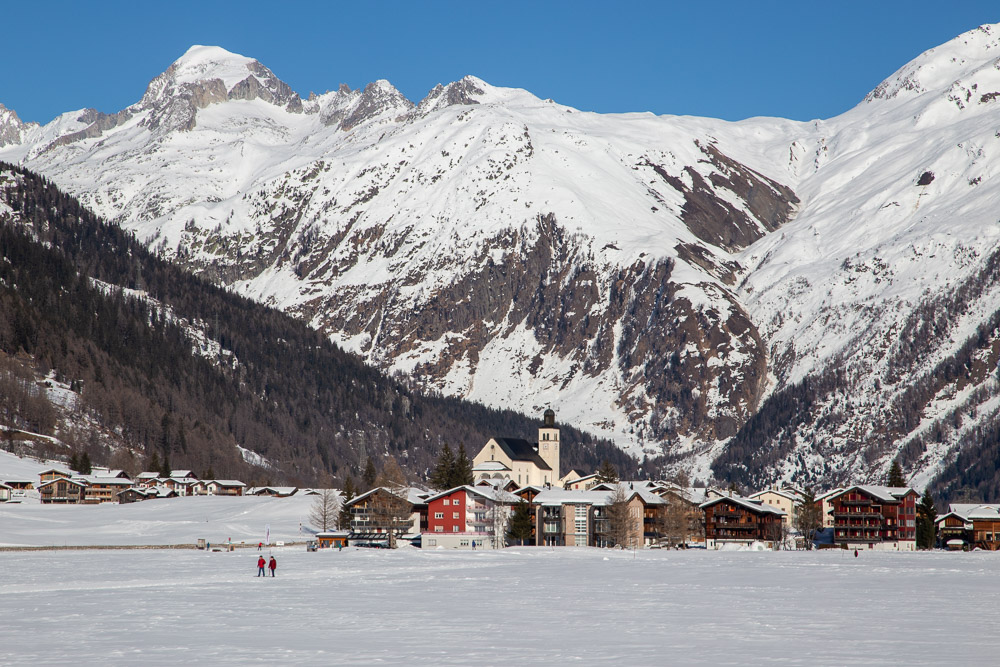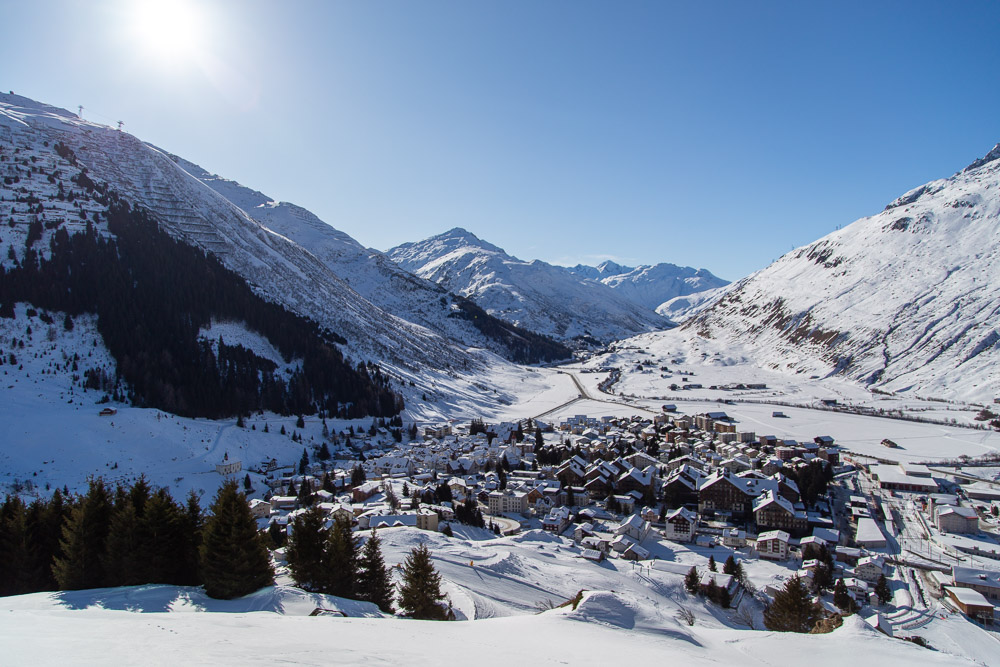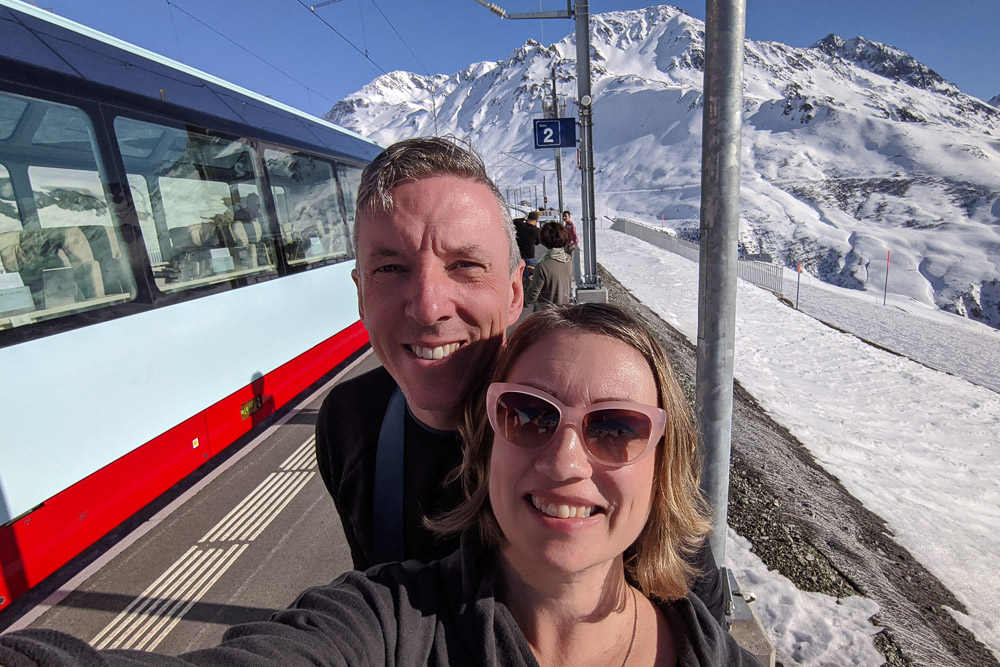 We were rarely without food and drink in front of us. Seven different snacks and meal courses kept us nourished, much of which contained ingredients that were sourced along the route. And we're still talking about the tomato and apricot chutney that accompanied the cheese plate.
Our only complaint was that they were sometimes ill-timed with the best of the scenery (Pete's soup got a little cold as he stood at the open window to get photos). But in all honesty, this probably would have been a problem no matter the schedule given that his butt was rarely in his seat.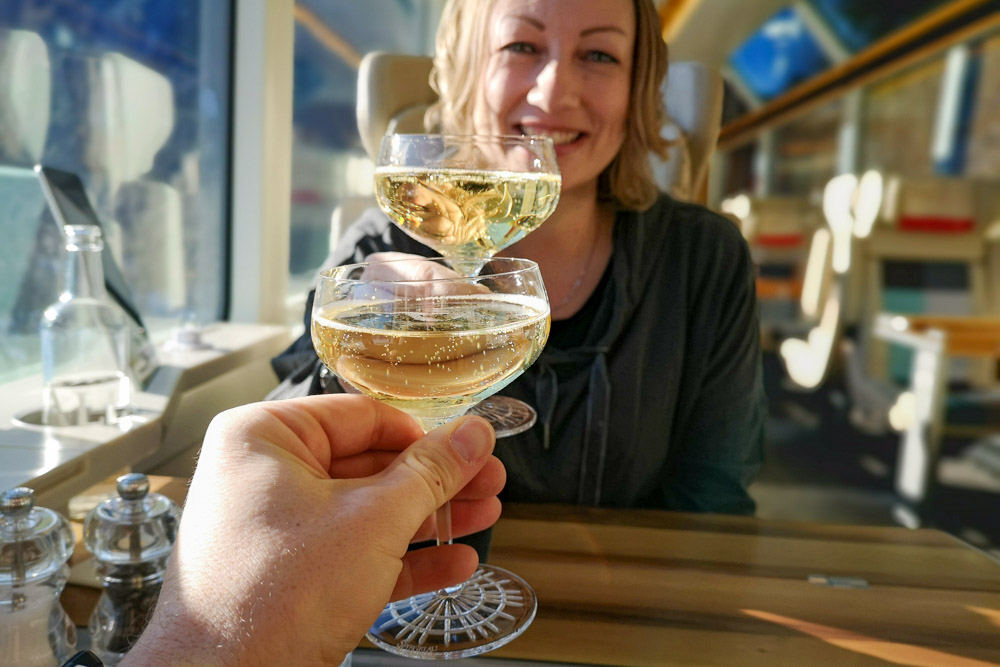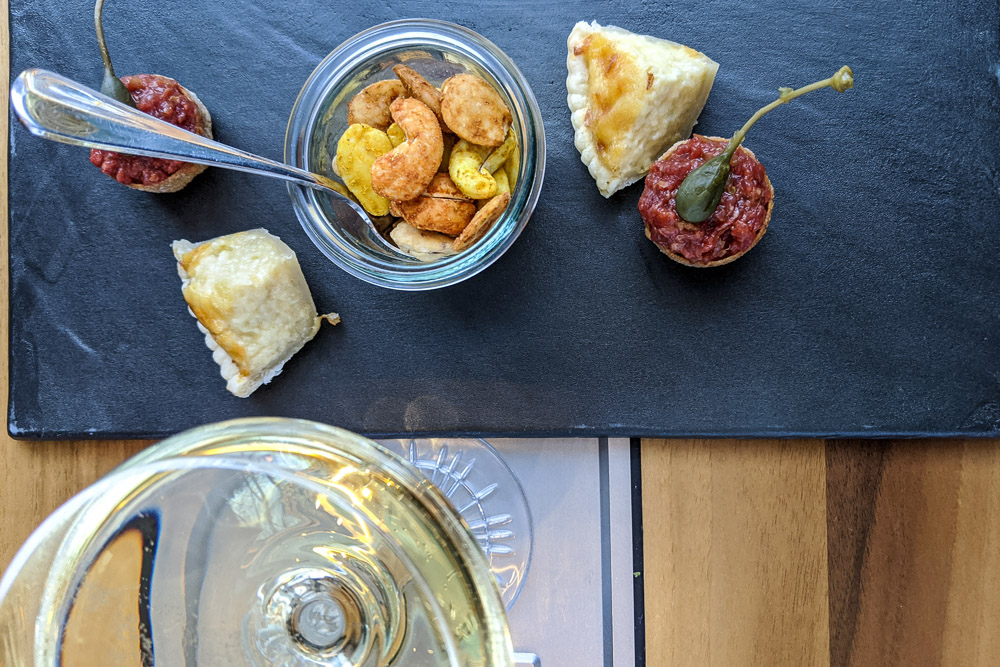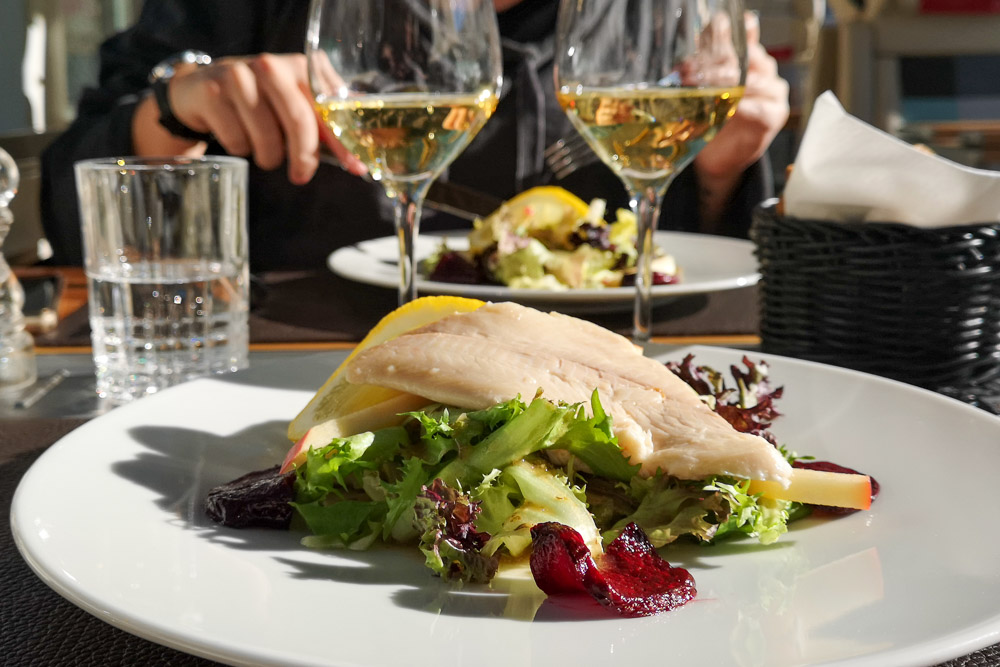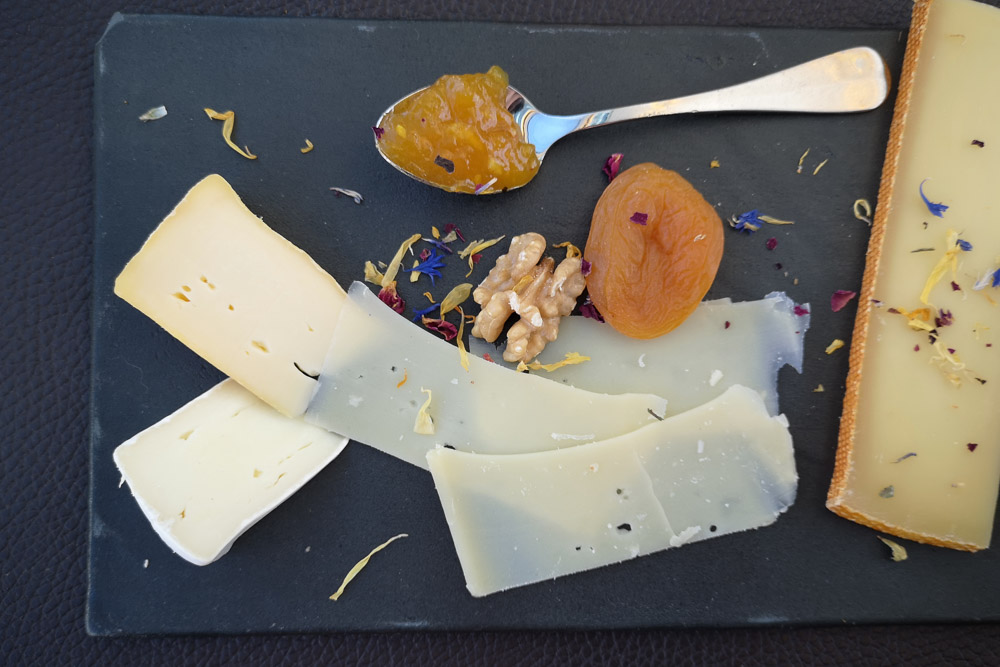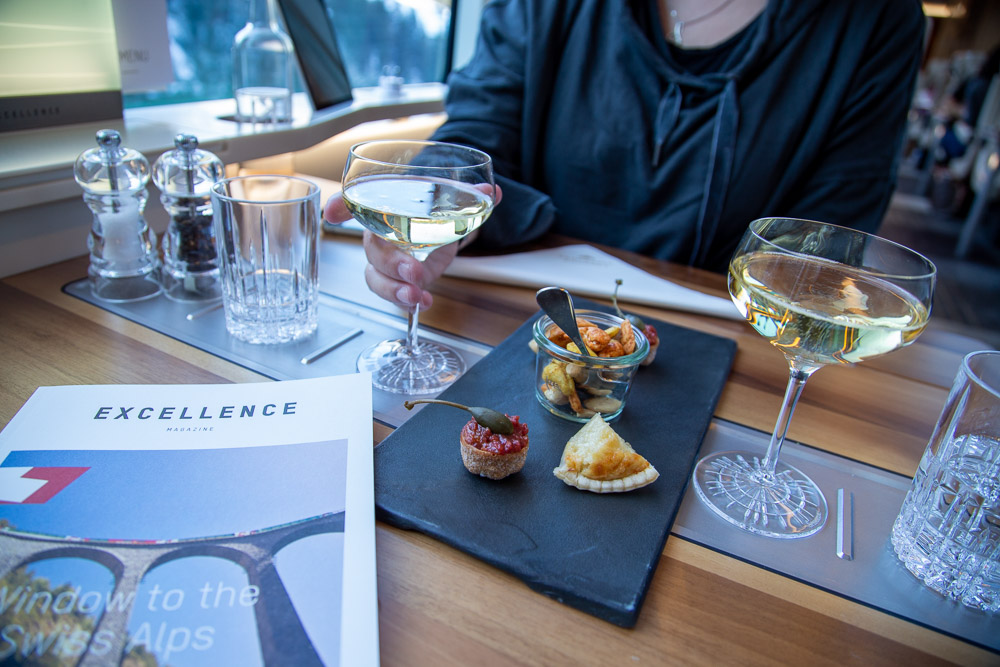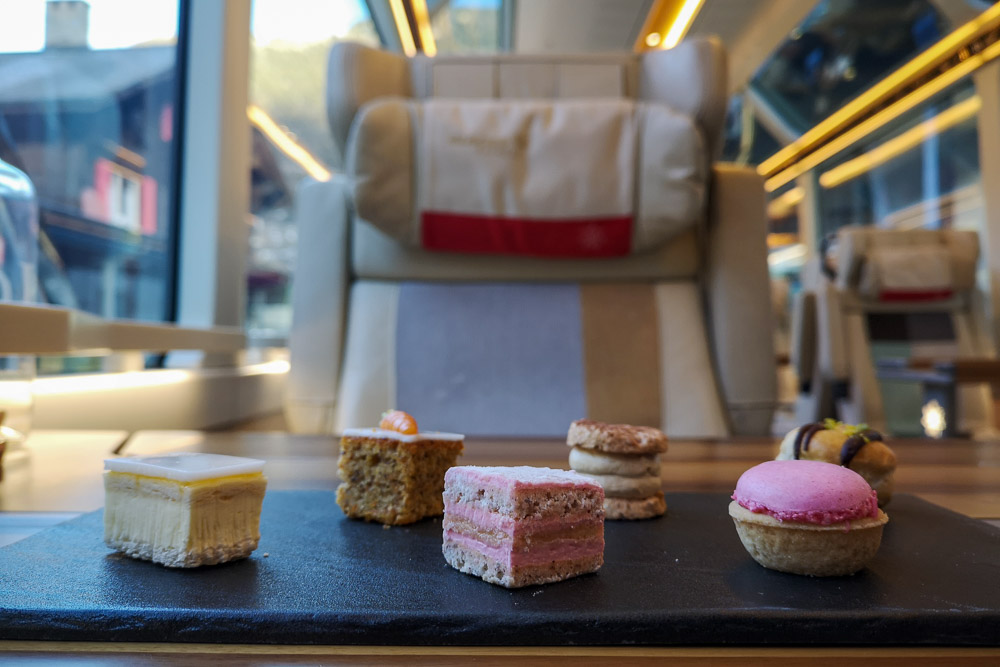 We spent several days lovin' on each of St. Moritz and Zermatt, and our trip on the Glacier Express in Excellence Class was the perfect connector – both literally and figuratively. This Window to the Alps was exactly that, showing us sights in the Swiss mountains that we otherwise would not have seen, with luxury unlike any other train trip we've ever had.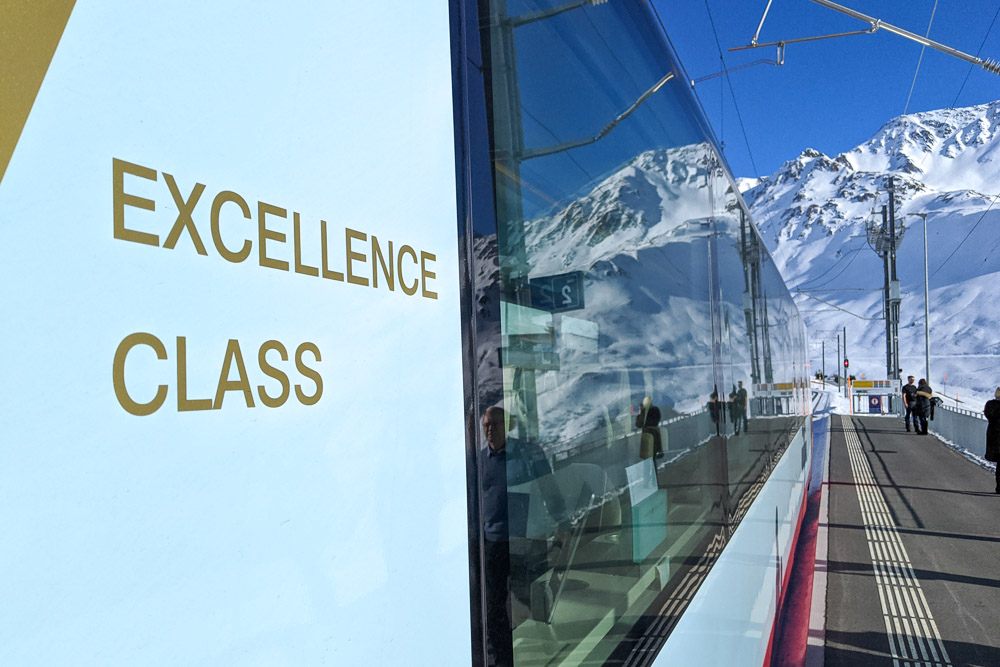 how to do it
The train runs year-round from Zermatt to St. Moritz (see the Glacier Express route here) with several stops in between.
The Excellence Class is the newest offering and is available as an add-on to a valid first-class ticket.
This post was produced by us, brought to you by Switzerland Tourism.