Words by Dalene Heck / Photo by Pete Heck
Upon arriving in Ireland we had done very little research as to what the country had to offer. Sure, we knew that there were some castles, famous cliffs and a stone we were supposed to kiss. But we had no idea what craic was, how narrow the roads would be, and we knew of few towns other than Dublin and Galway. We especially had not heard of Trim, Ireland.
Trim is a small town west of Dublin with some big history. It is thought to have been founded in between the 5th and 6th century by St. Patrick and is hometown to such noteable peeps as Jonathan Swift and the Duke of Wellington. We were immediately won over by it's colorful buildings and antiquated style.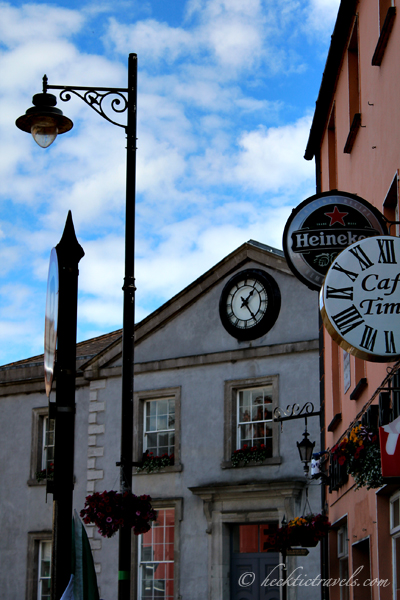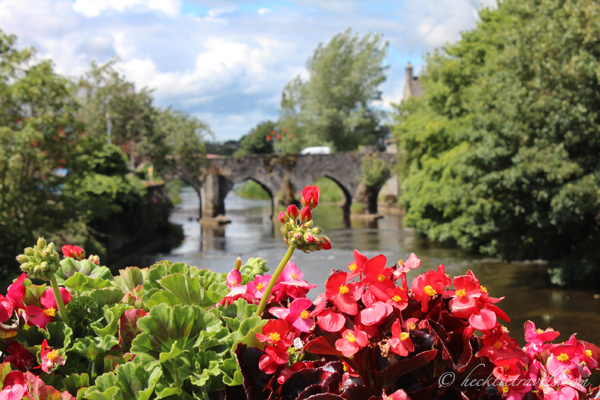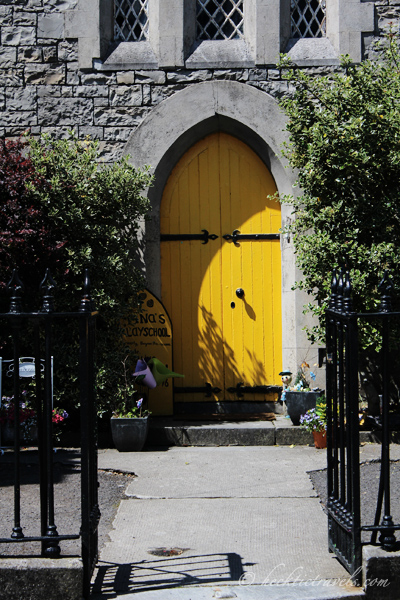 The town is most noted for its castle – known as both Trim Castle and King John's Castle. Constructed in the 12th century after the Norman invasion of Ireland, it is Western Europe's largest Norman castle . The castle was used in the production of the film "Braveheart" and many pubs in town have pictures of the filming experience, reminding you of their fame.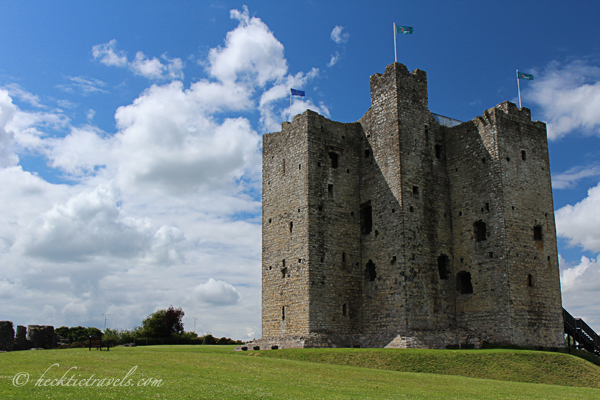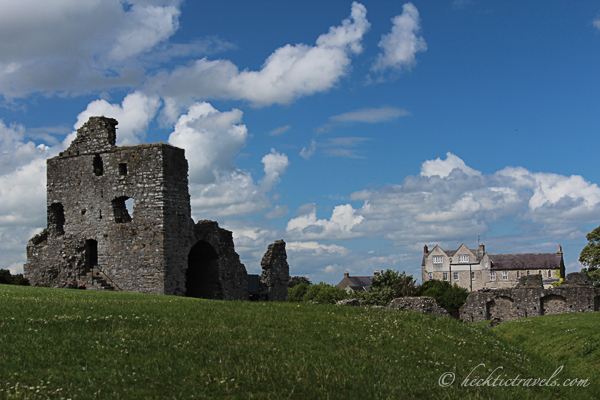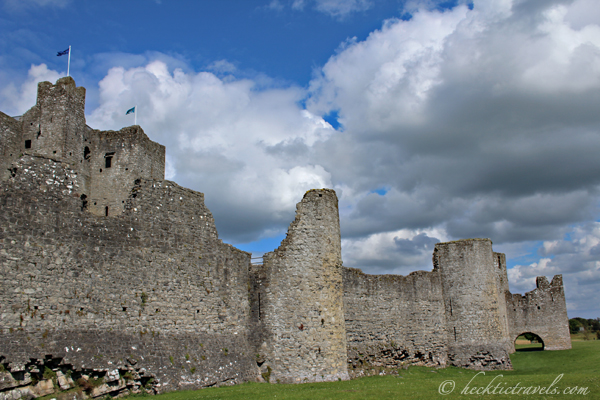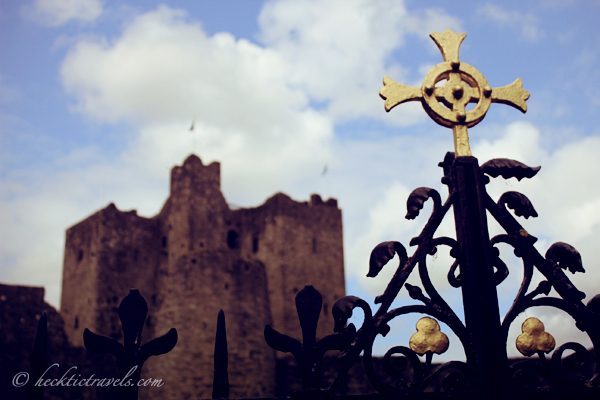 The Yellow Steeple is the remaining bell tower of St. Mary's abbey and is the tallest structure in town. It's named is derived from the way sunrises and sunsets glow upon it.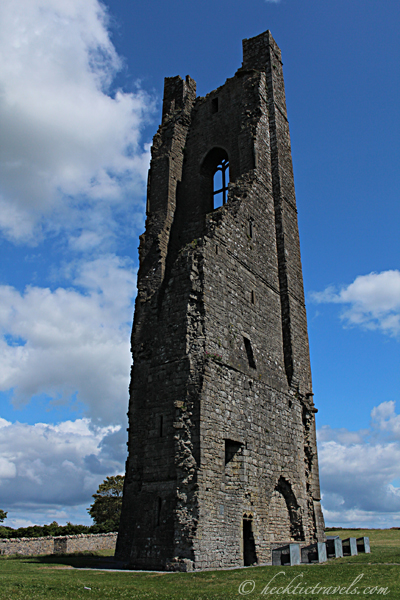 Just a little ways down the River Boyne is Newton Abbey, one of Ireland's largest. The cemetery is still used by the town.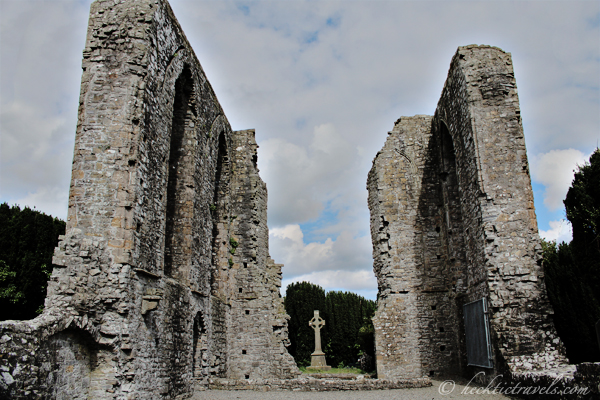 St. Patrick's Church lies in ruins within the town. It is believed to be oldest Anglican church in Ireland. A magnificent cathedral has been built since to replace it.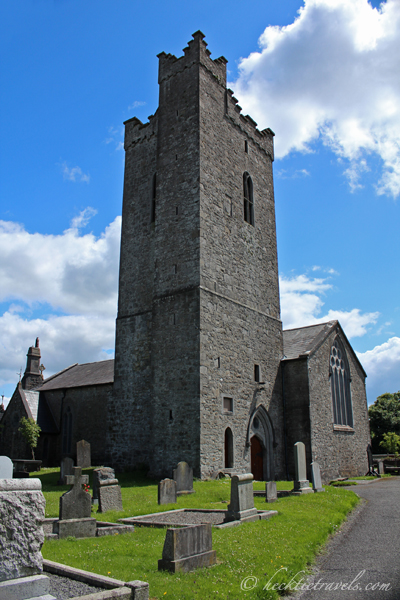 The original St. Patrick's Church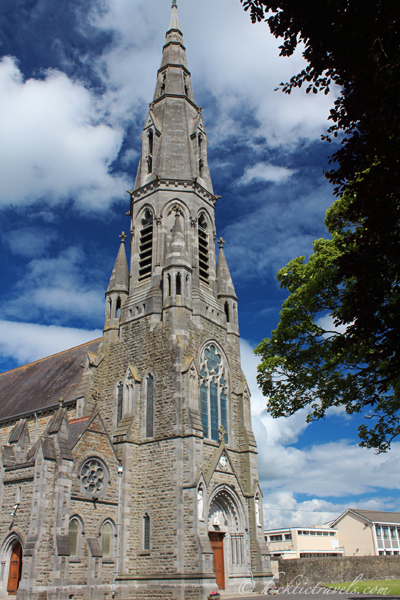 The new St. Patrick's Cathedral