Words by Dalene Heck / Photography by Pete Heck
Just like I never knew that I loved hiking until I spent ample time in the South American Andes, I had no idea how much I enjoyed cycling.
And while in the Netherlands, I really had no choice but to ride. Cycling in the Netherlands is such an ingrained part of their culture and infrastructure that it is the most logical way to get anywhere. Streets are made with wide lanes just for cyclists and they even have their own traffic lights. I'm guessing it explains why by my estimation, clothing sizes 0-4 are probably the first to go in this country (skinny beeyotches).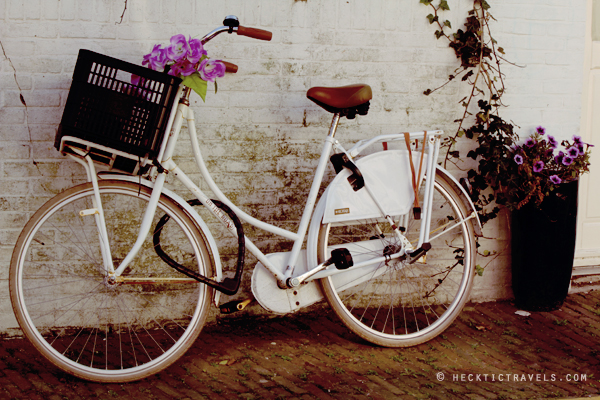 Traditional Dutch bike
Everyone is riding bikes – men in suits, ladies in short skits, grandmas carrying groceries, youngins pushing themselves along on three wheels before they even know how to peddle. At last reported count, there were nearly half a million bikes in Amsterdam, more than half the population, and definitely far more then the number of cars. Overcrowded and polluted North American cities could definitely learn a thing or two here.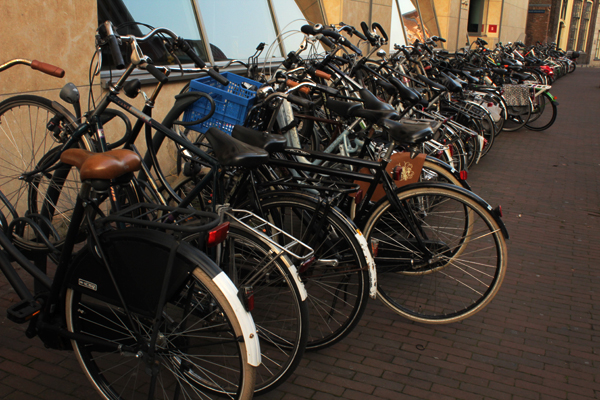 That's a lot of bikes.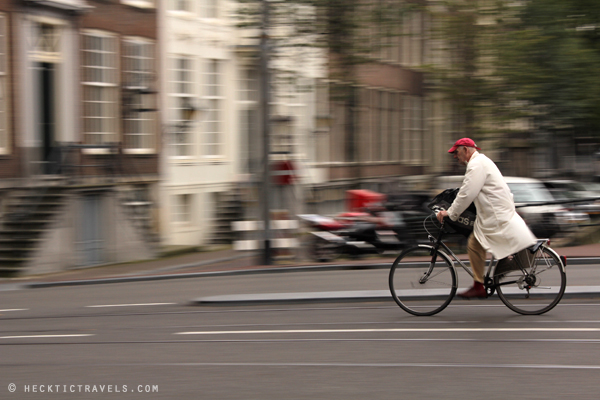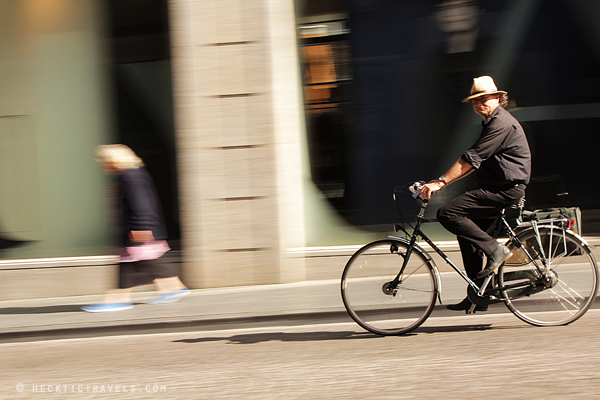 Being the novice cyclist that I am, I brought a little havoc to the streets – I was sworn at several times, slipped off my peddles and landed in very unfortunate (read: painful) ways, and hit many a curb thanks to being cut-off by my similarly amateur companion (thanks Pete).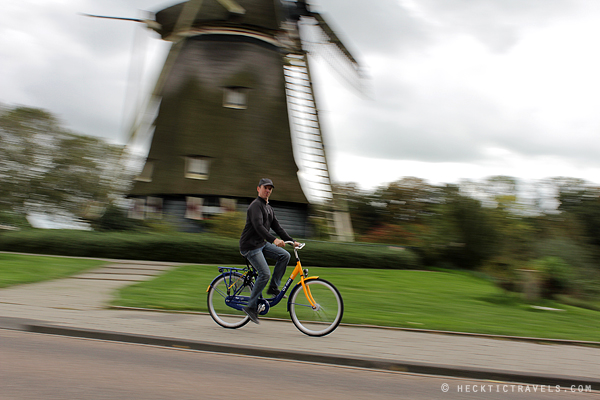 Pete, showing off.
But I loved it. And my firmer butt thanks me for it.