Words by Dalene Heck / Photography by Pete Heck
The day started as the last couple had, a bit dreary and cloudy, we felt a few spots of rain as we made our way to the vehicle that would take us on our last adventure as guests of Ka'ana Belize. We had done our first activities separately – Pete explored the ATM caves and I took the lazier pursuit of floating in a tube down a river – we were excited to do this last one together and for it to be an adventure designed for pure romance.
An hour drive on muddy roads and we arrived at the remote Mountain Pine Ridge Reserve. A quick (but steep) climb down a slight hill put us at the base of our destination, a small but fast moving river, fed by the loud and stunning 150-foot Big Rock Falls.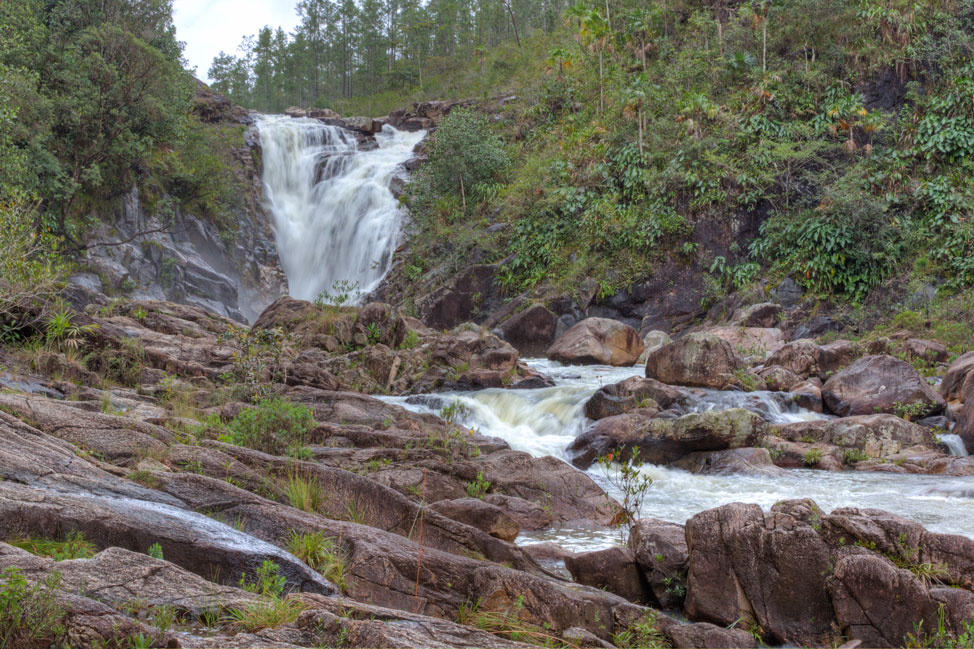 We took off our shoes such that we could walk on the wet rocks with a little steadier foot, and bee-lined for the basin. While our guides set up for lunch, we headed straight for the water.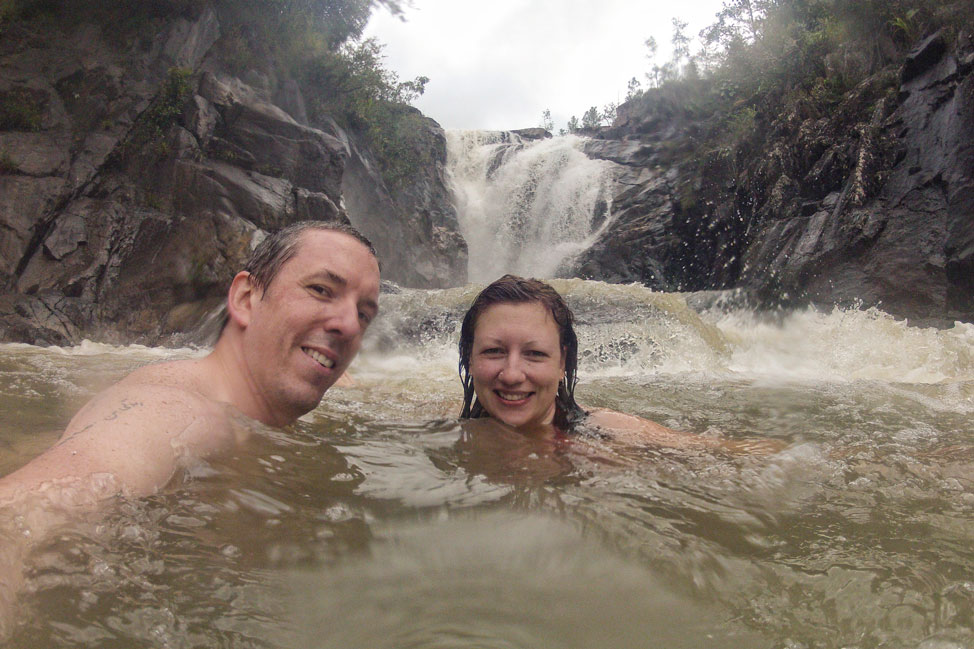 Pete and I took turns balancing on the rocks at the mouth of the upper basin, sometimes splashing frantically as we fell forward into the deep water but usually were able to catch each other. We felt foolish and playful, with no one to hear our childish screams as the drone of the waterfalls would easily damper it.
Without the sun to warm us however, our carousing came to an early end and we headed back to shore. We were met with the purely romantic part of our itinerary – layers of blankets, over-stuffed pillows, prosecco and a gourmet lunch for two with a gorgeous view.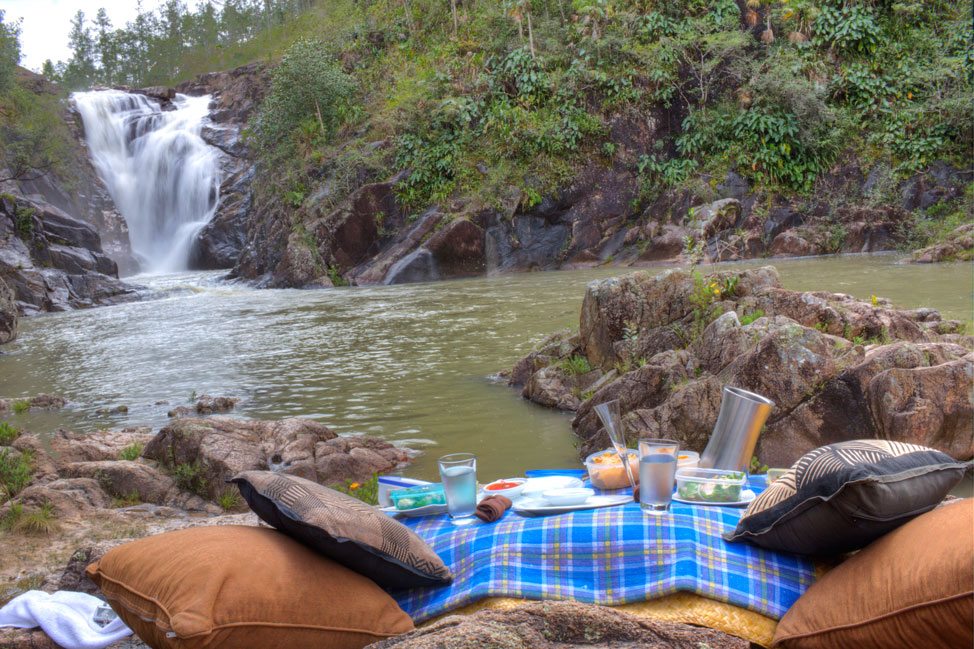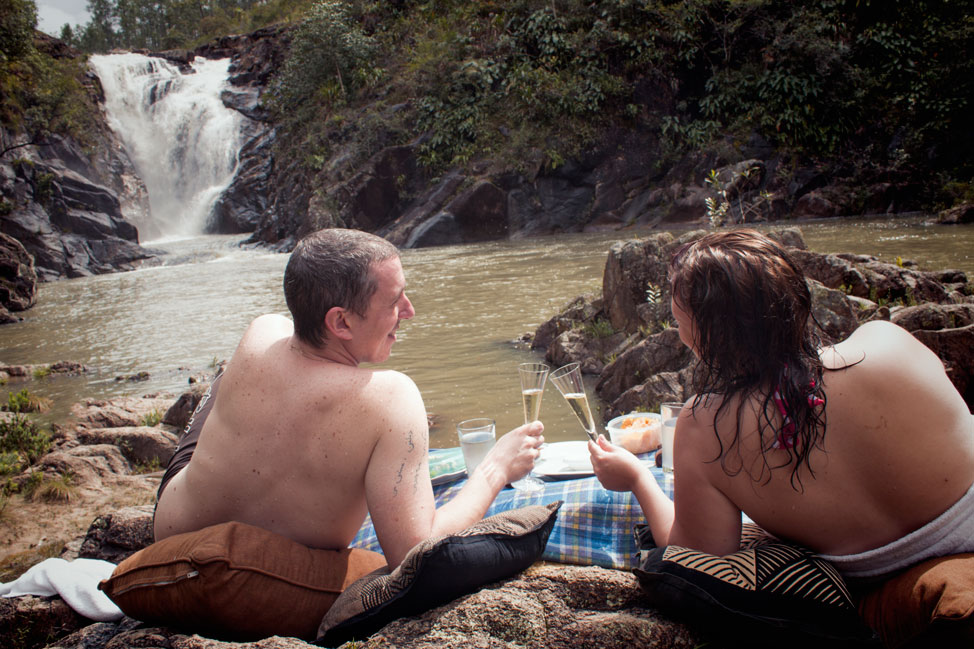 And then, as our luck would have it on this day, it started to rain.
At first just slight drizzles, but then it got harder and showed no signs of stopping. We covered up what we could, snuck delicious homemade tortillas out from under cover, and shared one soggy sandwich while securing the other for later.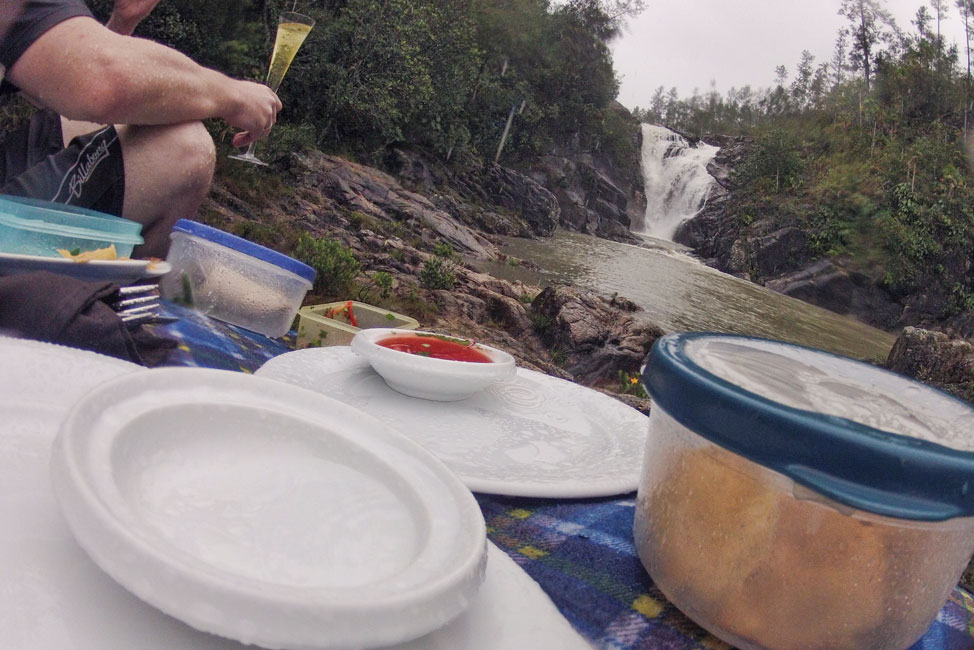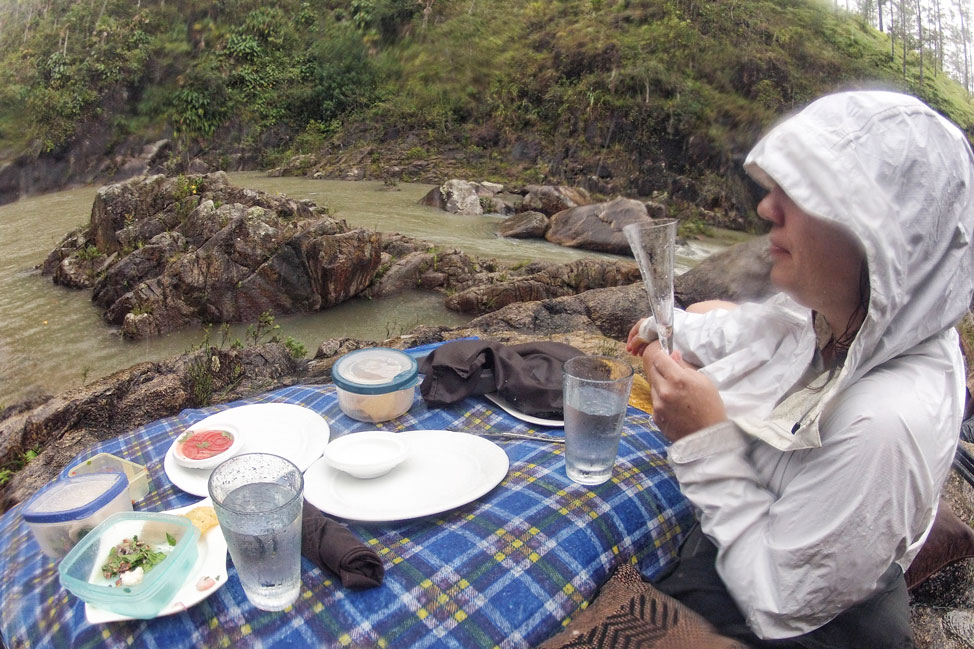 We were NOT dismayed. How often do we really get to just enjoy each others company at the base of a gorgeous waterfall? We even convinced ourselves that "prosecco infused with pure Belizean rainwater" would probably be worth more in the store anyways.
So we just gave into the water, and had some more fun.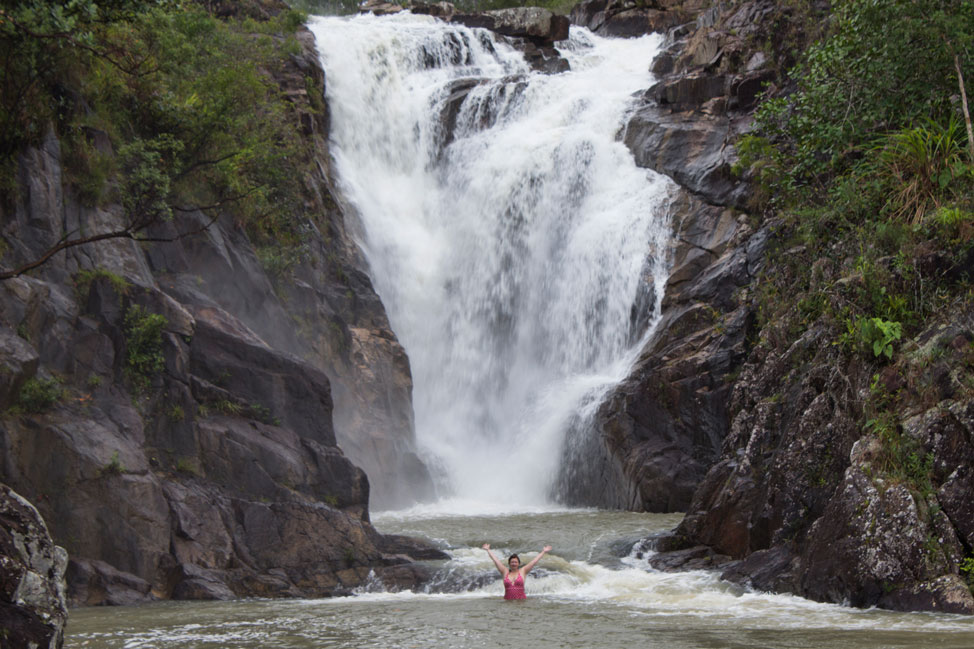 And wouldn't you know it? With lunch forgotten and our return to swimming, the rain stopped, and even patches of blue sky could be seen.
Still, no complaining. With a cycle of work and travel such that we forget about stopping to enjoy this kind of romance, we'll take it when we can get it.
We were guests of Ka'ana Belize for this excursion but as always, all opinions are our own. To read all about our stay there, please click here.