Guest Post: Get Yourself to Berlin
Words by Dalene Heck / Photography by Pete Heck
Berlin is a dynamic and energetic city that quickly becomes a favourite for all who visit.  As it is one of the few cities in the world which doesn't have a "city centre", it can be a challenge for any tourist coming in on a short schedule to decide what things to do in Berlin.
img class="aligncenter size-full wp-image-11696″ src="https://www.hecktictravels.com/wp-content/uploads/2013/03/Berlin-Tourist-002.jpg" alt="Berlin Tourist – 002″ width="800″ height="706″ />
Stuck in a timeshare that's preventing you from getting to Berlin? Visit Right Choice Transfer and earn your freedom back!
Here are five things that can quickly fill up your schedule.
1. Walk, walk, walk. There are countless (and free) walking tours offered throughout the city. A popular one is strolling through the Tiergarten making sure to visit the Victory column. Then make your way east towards the Brandenburg Tor. On your way you'll find the impressive Soviet war memorial before reaching the gate which is well known throughout the city. Beware the photograph scammers such as Darth Vader, Mario Brothers, and even Mickey Mouse all begging for a photo with you in front of the gate (along with your euros).
2. Enjoy Fast Food. Berlin is known for it's delicious fast food. Make sure to try some currywurst (the beef sausages are better) drenched in ketchup and curry powder. Some places will even kick up the hot sauce if you ask. And of course there is the doner kebab, which is the most popular fast food in Germany. With the high Turkish population in Berlin, they know how to do doner right.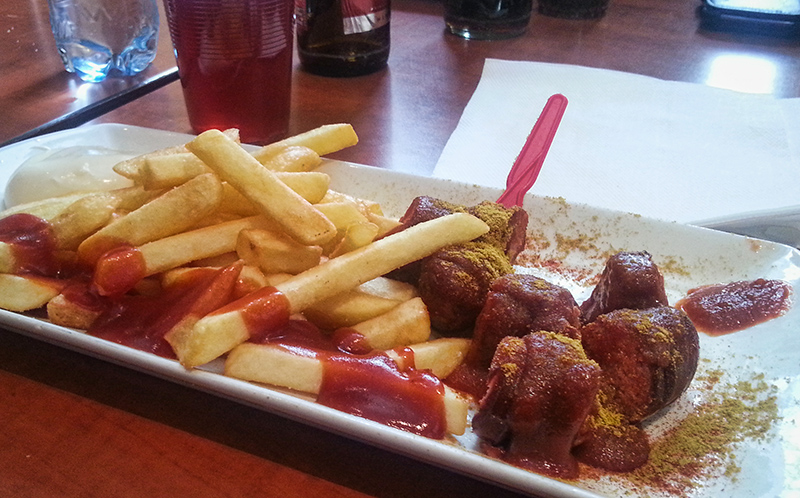 3. Visit the Holocaust Memorial for the Jews. Designed from over 2,700 concrete slabs, it has the intention to create a dizzying, disorientating effect while walking through.
4. Walk along the East Side Gallery. For years Berliners protested that the Wall must come down, and now the locals are trying to preserve what remains. A gallery of murals over 1 kilometre long has been painted along the wall for all to see.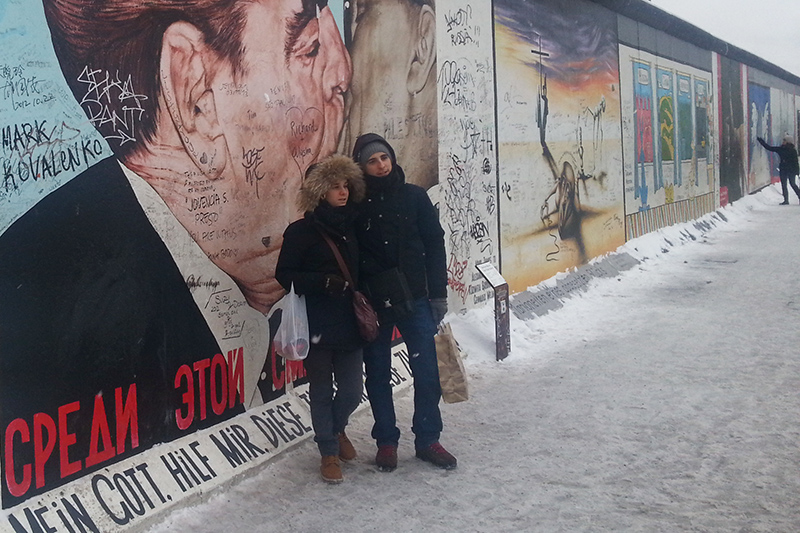 5. Find a cool neighbourhood and explore. Lots of neighbourhoods throughout the city have their own identity. Berlin was once a city with 38 centres, so undoubtedly there is different character and charm in each. Kreuzberg and Prenzlauer are amongst the most popular with trendy restaurants, cafes, nightclubs and of course street art.
*****
Jared Martin is an American writer who gave it all up to travel the world, before finally settling in southern Germany. He still travels when he can, but doesn't like to venture too far from his favourite currywurst for too long.